Silver Dollar Pancakes and Blackberry Syrup
 *To read more about what inspired me to start this new (weekly!) blog series, click here!*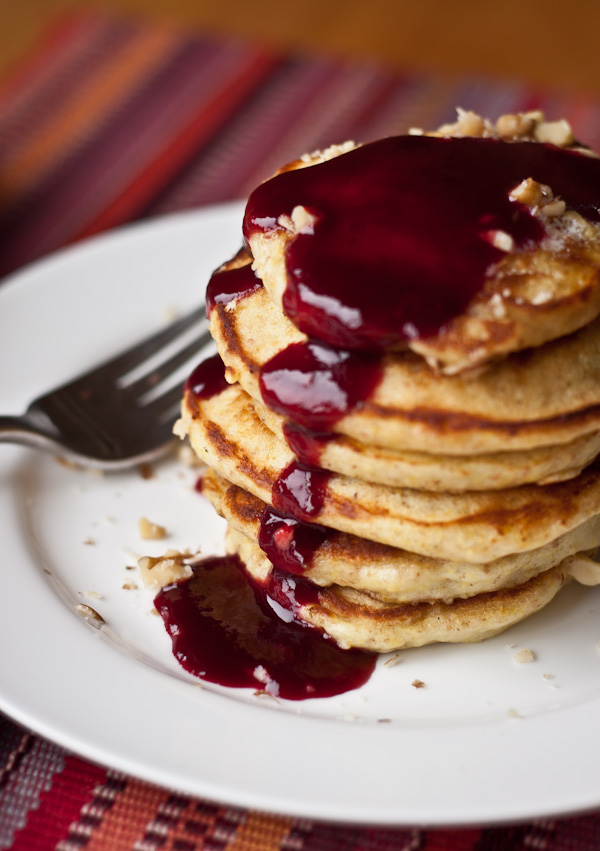 Confession?  I've been on huge pancake kick lately.  Don't get me wrong, I've always loved pancakes.  But for some reason or another, I've been craving them non-stop lately.
Buttermilk has become a weekly addition to my grocery list and I've been whipping up a batch every weekend for the past month.  So, with that said, I admit that I sort of had an agenda when it came to this week's 'Throwback Thursday' recipe post.
And that agenda involved pancakes.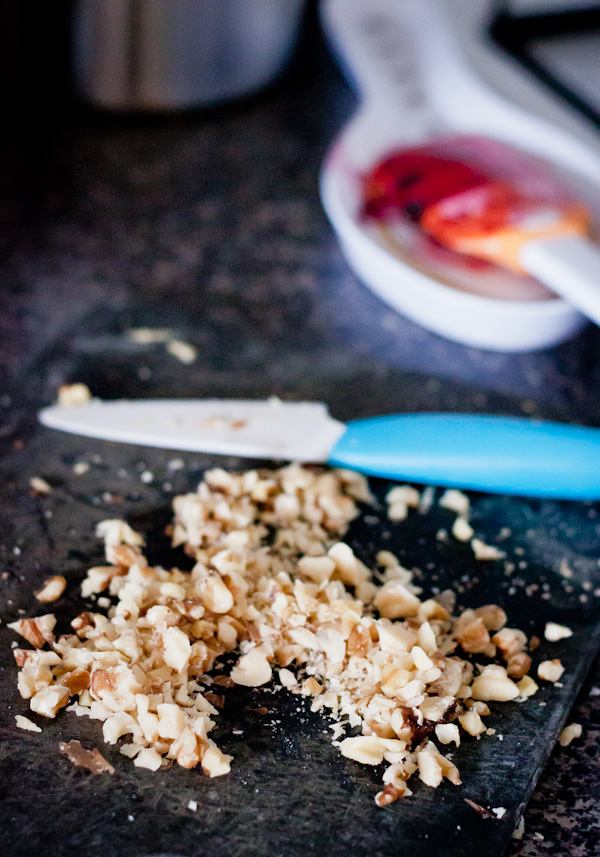 Sounded pretty straight-forward and easy to me.  After all, I was sure there would be all sorts of recipes to choose from once I started looking.
Well, apparently pancakes were not all that popular twenty years ago, because I struggled to find one dang recipe in all of those old magazine issues.
It was a sad, sad decade for pancakes.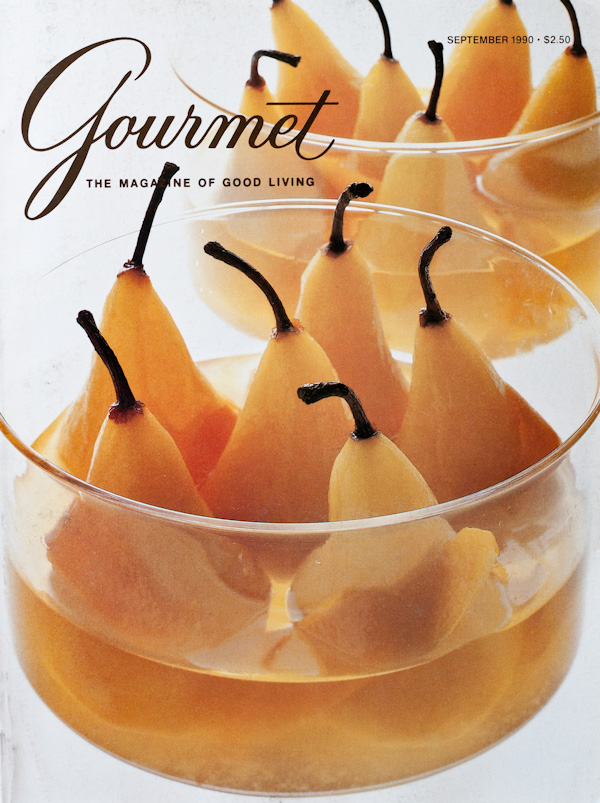 Luckily, while flipping through a September (1990) Gourmet issue, I happened to come across an article entitled, A Rooftop Breakfast, complete with recipes for a mango-papaya smoothie, fruit compote, and….
Walnut and wheat germ silver dollar pancakes topped with homemade blackberry syrup–all meant to be enjoyed on a urban rooftop terrace overlooking hustle and bustle of city life below.
Pancake jackpot!  Minus the rooftop terrace part (which sort of sounds equally as nice)…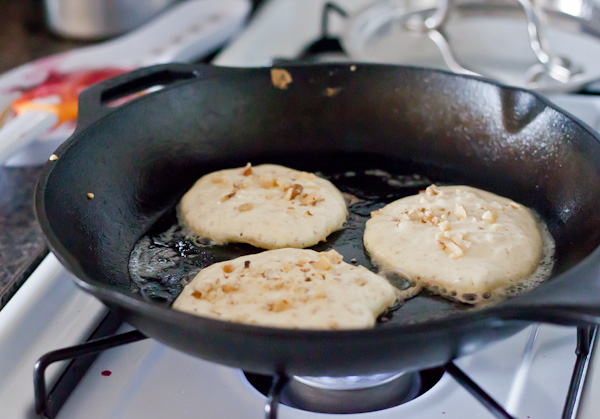 Unfortunately, the pancake recipe was not that fabulous (possibly due to the omission of baking powder or the method, which called for using a blender to make the batter–silly and, in my opinion, risks over-working the batter).  Chewy and not very tasty.
So instead of sharing a so-so original recipe with you all, I simply took the idea and used it by adapting my existing favorite pancake recipe.  It made all the difference in the world and the resulting pancakes were light and fluffy!
The addition of chopped walnuts adds great texture and while the wheat germ is inconsequential to the recipe as whole (and completely optional), it does add an element of interest and appeal, as well as slight nutritional boost.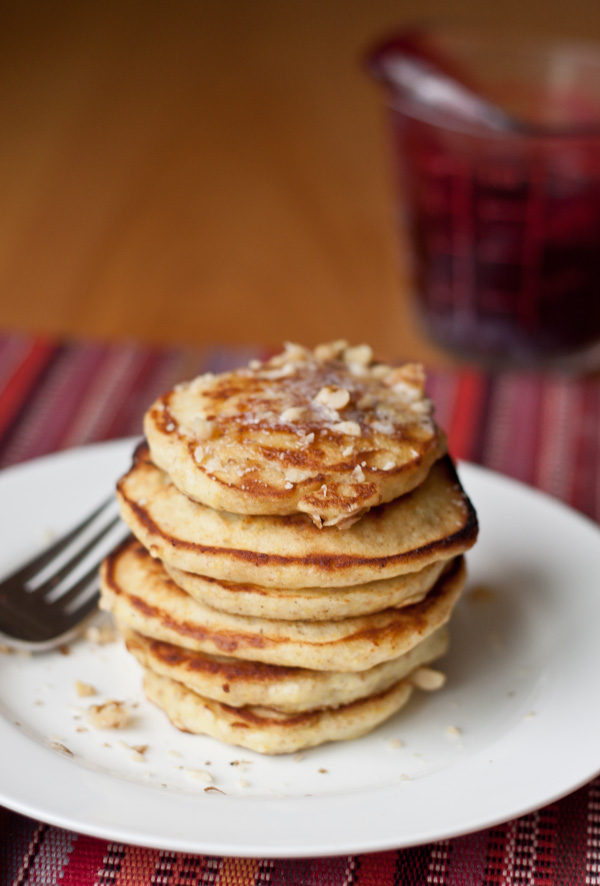 Despite not having the best of luck with the pancakes, the accompanying recipe for homemade blackberry syrup was a great success, not to mention a welcome departure from my standard (and equally as wonderful) douse of maple syrup.   
Plus, you can't beat that color.  Now I just need to find myself a nice rooftop terrace…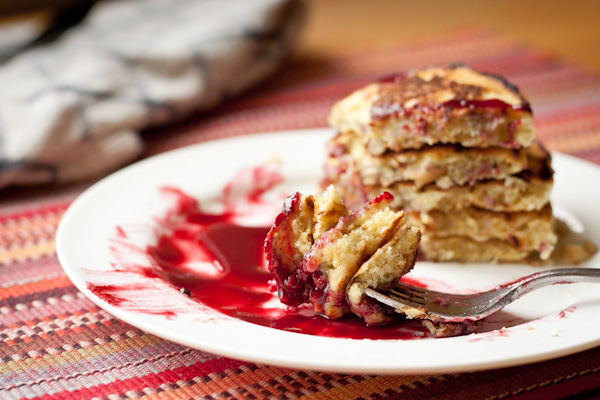 For more, check out the latest Throwback Thursday posts…