Smoked Salmon Potato Tartine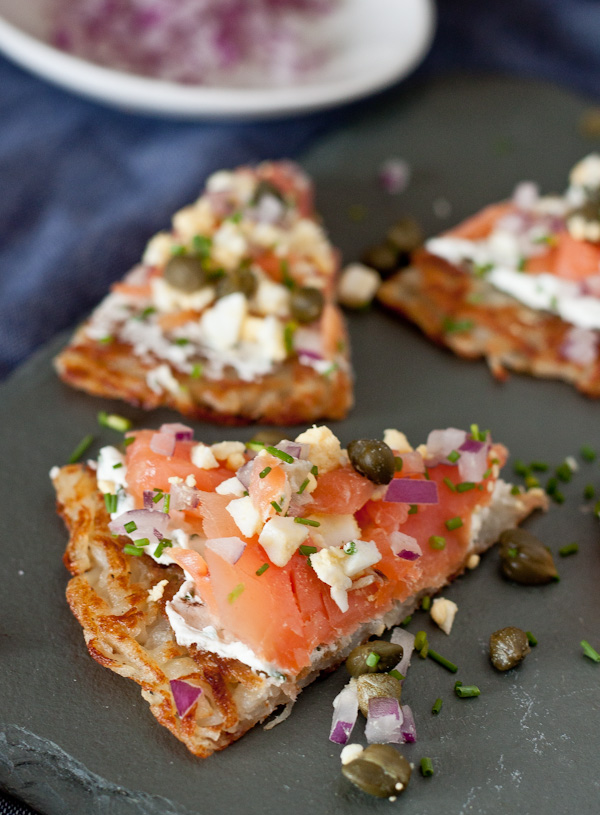 Thank you to NORTH Festival for sponsoring this post.
When Honest Cooking magazine and the NORTH Food Festival got in touch with me about writing this post, I was so excited.  After all, I love exploring new cuisines and cultures and having an excuse to get in the kitchen and do something a bit different.
My assignment?  Celebrate Nordic food (i.e. Finland, Sweden, Denmark, Norway, and Iceland).  In my case, specifically Finnish cuisine.  I'm not going to lie, I really don't have much experience or knowledge when it comes to Nordic food.  While I've been lucky to visit Europe on several occasions, I haven't had the chance to visit or travel to any of these countries before.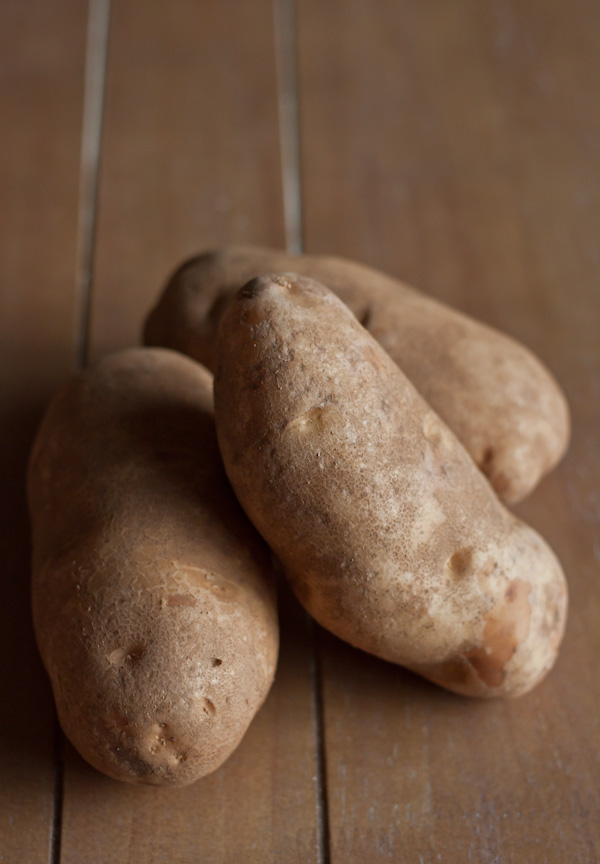 Luckily, I was provided with a fun educational package to brush me up on Nordic cuisine knowledge and help me dive into the world of Finnish food head first.
Meat and potatoes is a common stereotype when it comes to Finnish (or Nordic) cuisine.  I'm the first to admit that this was my initial perception.  But there is a lot of truth and history to that as well.  Due to the climate and difficulty with crop cultivation, vegetables and certain grains (specifically wheat) have not always played a huge part in the country's mainstay diet.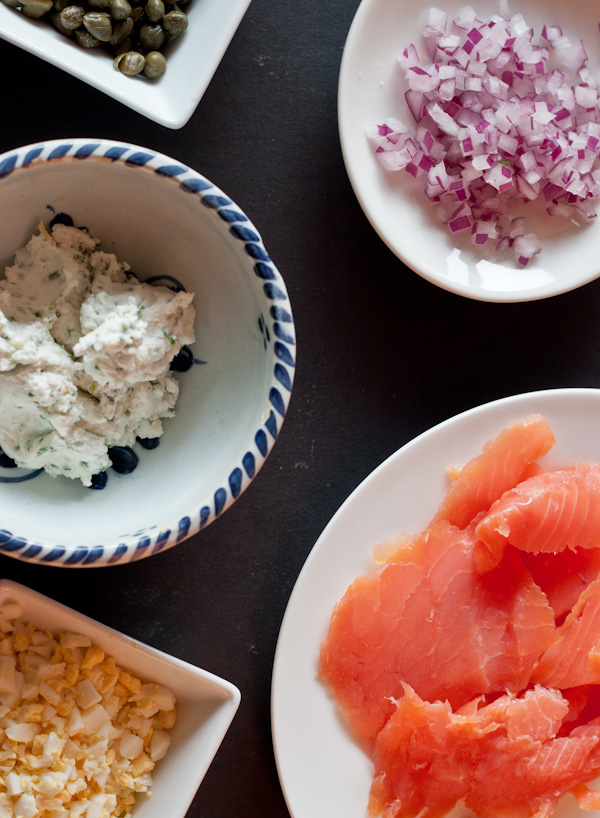 Instead, the diet consisted mainly of other cereals and grains, specifically rye, game meats, potatoes, as well as cheese and other dairy.  And a whole lot of fish.  Specifically, smoked salmon.
My immediate conclusion?  Make a dish with smoked salmon and potatoes, which to be honest, was my initial thought when I first heard about this project to begin with.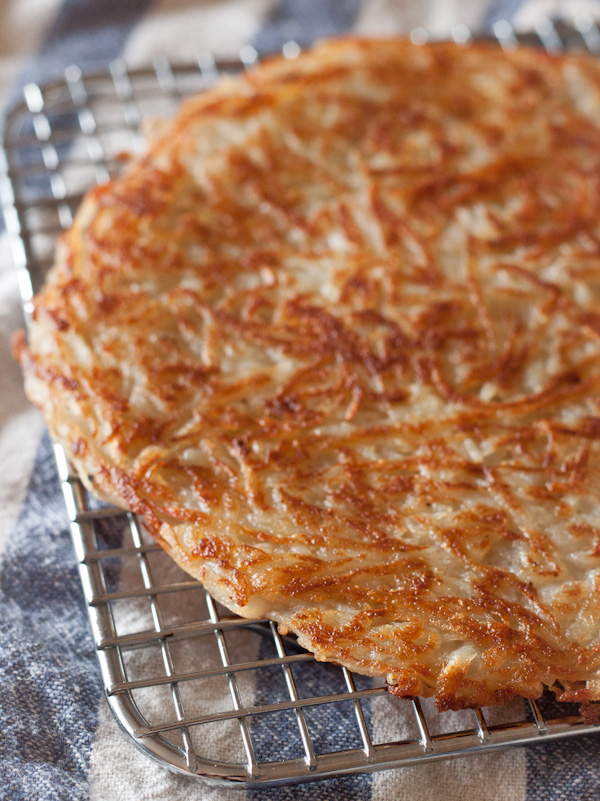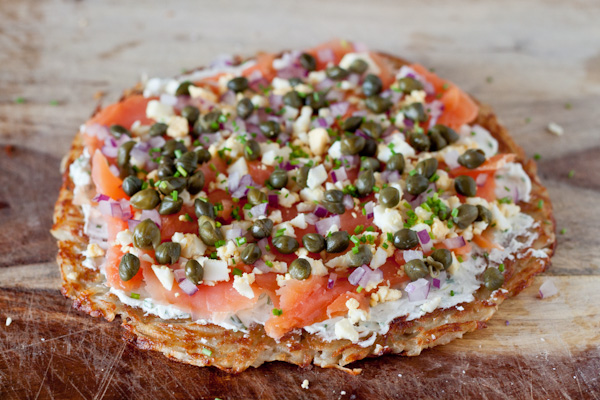 In the end, I came up with the idea of a open-faced smoked salmon potato tartine.  Traditionally, tartines are made with bread, but in this case, I decided to make the base with potatoes (also known as a potato darphin).
The base is simply grated potato (seasoned with salt and pepper) and cooked until thin and crispy in a non-stick skillet.  Once this is cool, you simply top this with herbed goat cheese, thin slices of smoked salmon, and garnish with red onion, salty capers, and finely chopped hard-boiled egg.
All of the flavors work so well together!  The smokiness of the smoked salmon, saltiness of the capers, tangy goat cheese, creamy hard-boiled egg and sharp red onion.  You will love everything about it.
While the following recipe makes one large tartine (to serve one or two), feel free to double or triple the recipe if you desire.  It would also work perfectly as party finger food too.  This is definitely one of my favorite dishes to date!
Enjoy.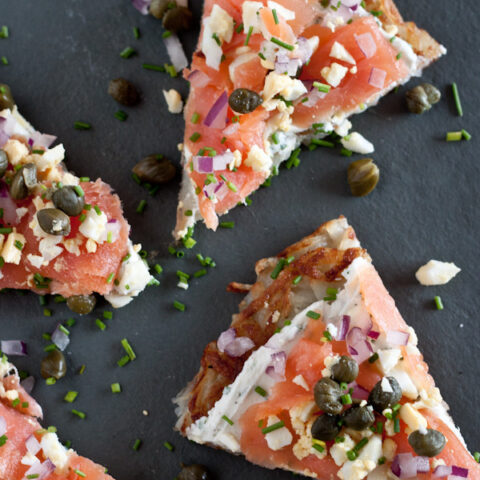 Smoked Salmon Potato Tartine
Yield: 2 Servings
Prep Time: 25 minutes
Cook Time: 20 minutes
Total Time: 45 minutes
Ingredients
Potato Tartine:
1 large russet potato, peeled and grated lengthwise
2 tablespoons clarified butter (or other neutral flavored oil)
kosher salt
freshly ground black pepper
Toppings:
4 ounces soft goat cheese, at room temperature
1 1/2 tablespoons finely minced chives
1/2 garlic clove, finely minced
zest of half a lemon
thinly sliced smoked salmon
2 tablespoons drained capers
2 tablespoons finely chopped red onion
1/2 hard boiled egg, finely chopped
finely minced chives (for garnish)
Instructions
Assemble Toppings: Combine goat cheese, lemon zest, and garlic in small bowl. Season with salt and pepper to taste. Gently stir in fresh chives. Set aside.
Season the chopped red onion and hard-boiled egg with salt.
Prepare Potato Tartine: Working quickly (as the potato will quickly begin to oxidize), grate the potato (lengthwise) into a large using the large holes of a grater. Squeeze the potatoes over the sink to remove any excess liquid. Season generously with salt and pepper and toss.
Heat clarified butter in a 8-10 inch non-stick skillet over medium-high heat. Once hot, add the grated potato and shape roughly, using a spatula, into a large circle.
Press on the mixture with the back of a spoon to compact it, cover and cook gently for 8-10 minutes or until the bottom is golden brown.
Flip carefully to other side and cook for another 8-10 minutes or until golden brown and crispy.
Remove to cooling rack and allow to cool until barely lukewarm or room temperature.
Assemble Tartine: Once potato cake has cooled, spread the goat cheese mixture on the top. Layer the smoked salmon directly over this and sprinkle with the red onion, hard-boiled egg, and capers. Garnish with freshly chopped chives. Cut into wedges and serve immediately.
Nutrition Information:
Yield: 2
Serving Size: 1
Amount Per Serving:
Calories: 496
Total Fat: 28g
Saturated Fat: 17g
Trans Fat: 0g
Unsaturated Fat: 9g
Cholesterol: 115mg
Sodium: 1641mg
Carbohydrates: 37g
Fiber: 5g
Sugar: 3g
Protein: 25g
A Beautiful Plate provides nutritional information, but these figures should be considered estimates, as they are not calculated by a registered dietician.