The Month of October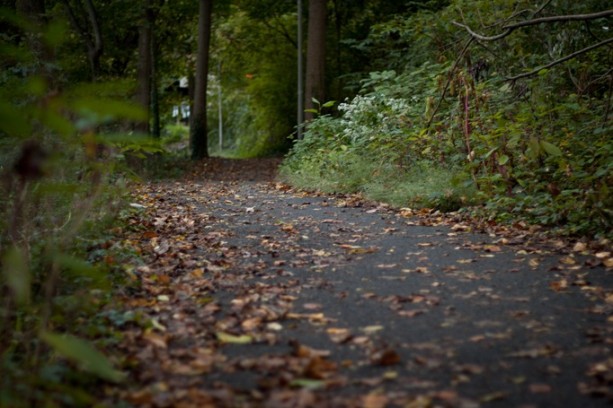 Somehow, despite my best intentions, nearly a month has passed since my last post!  In an effort to let you all in on what I've been up to over the past month, let's rewind a little and share the highlights of the month of October.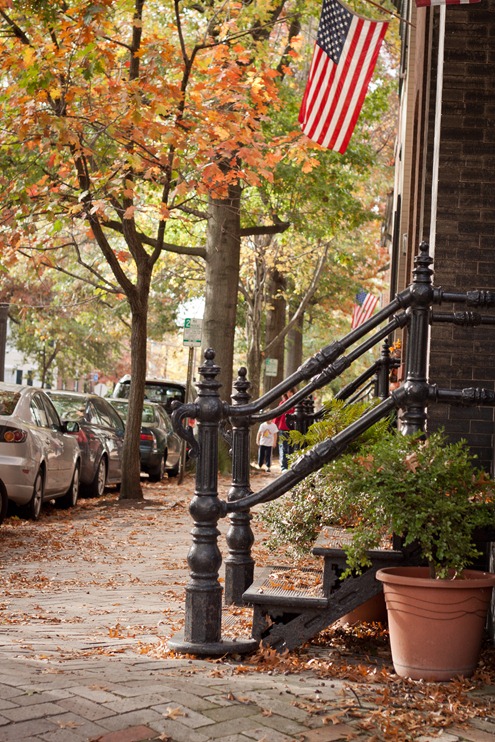 My personal favorite was a day trip down to Old Town, Alexandria for a leisure
ly brunch with Connor, my parents, as well as sister and brother-in-law, who were able to come down for the weekend from NYC.  Every time I go to Old Town, I'm reminded that I should go there more often.  Something about the cobblestone streets, historic townhouses, and proximity to the waterfront make it extra special…
Our designated brunch spot was Fontaine, a popular café right in the heart of Old Town.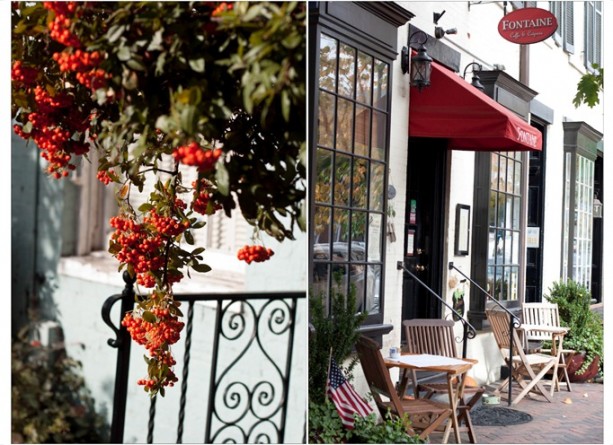 It is known for its savory (made with 100% buckwheat flour) and sweet crepes.  The food and atmosphere did not disappoint.  I'm pretty sure we all ended up getting the Farmer's Market savory breakfast crepe, which was huge and chock full of sautéed zucchini, spinach, mushrooms, tomatoes, and a nice dose of feta cheese.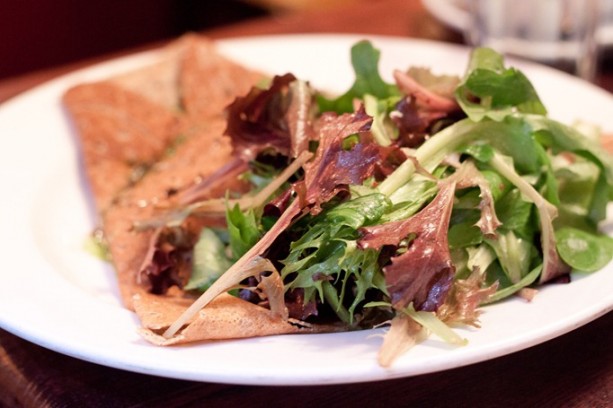 In the end, we also decided to share a sweet crepe filled with fresh strawberries and Nutella among the table.  Delicious!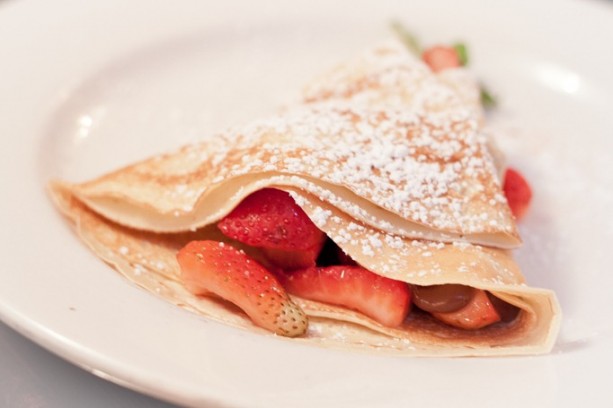 After filling up on coffee and crepes, we had the chance to stop by the King Street's farmer's market, which was just about to wrap up for the day.  It is an especially fun farmer's market to visit because it not only offers lots of local food vendors, but also has several craft vendors as well.
As luck would have it, it also happened to be one of the best fall days we've had all season!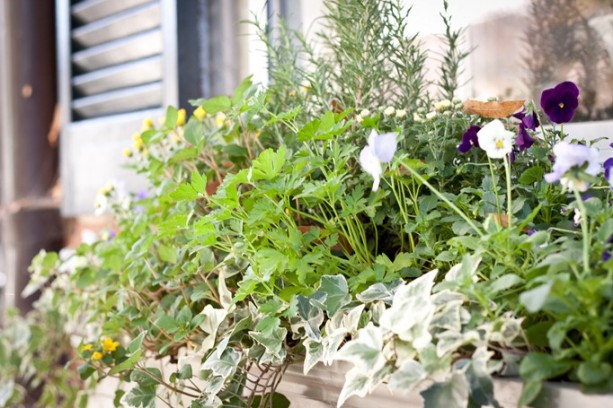 I was able to score an amazing deal on some of the most beautiful dahlia flowers I have ever laid eyes on! Since the vendor was trying to sell the last of his bouquets, he was offering a "buy one, get one free" deal—which meant I was able to get two huge bouquets for only $14. Honestly, I already felt like it was a deal just to get the one! My mom and I both ended up taking one to enjoy at home.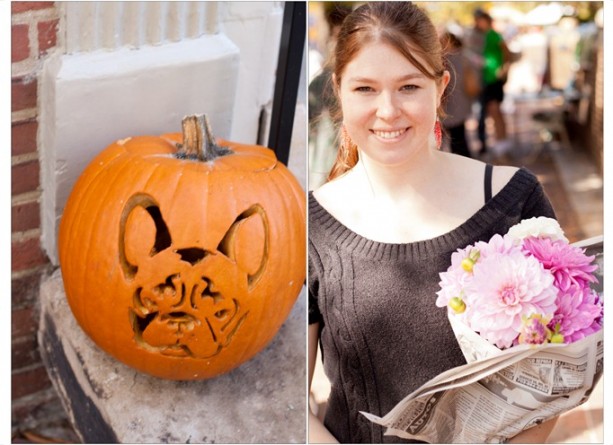 After leaving the Farmer's Market, we headed over to the Torpedo Factory, just a block away and located right on the waterfront.  For those of you not familiar, it is a huge space dedicated to artist studios, galleries, and workshops for the public.  It is a very unique place, as you can pretty much walk into any studio and gallery there and get a glimpse of the artist working just a few feet away from you.  Many of the artists offer classes to the public as well!
I haven't visited in years, but it was so much fun and definitely got my creative juices flowing.  I took painting and art classes through high school, as well as in college—which I really miss.  I'm definitely going to try to put more effort over the next couple months to get back into it as much as I can in my free time.  **Someone hold me to that!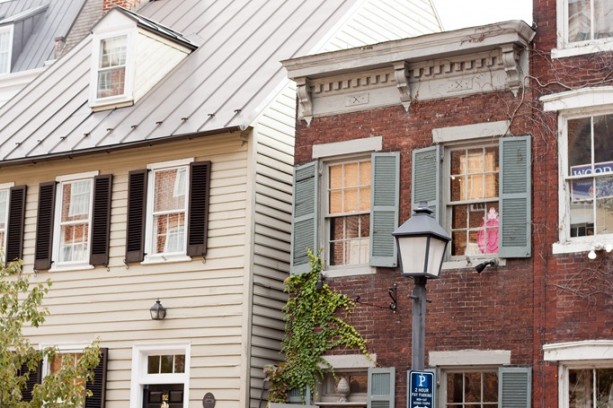 Funnily enough, throughout our visit in the Torpedo factory, I was stopped at least a dozen times (mostly by artists) and complimented on how beautiful my flowers were.  It was very amusing.
One artist even asked to take a photo of them as inspiration for her next painting!  –> I, myself, proceeded to take several dozen pictures of them once I got home that afternoon.
Overall, it was a really fun day and nice break in the routine!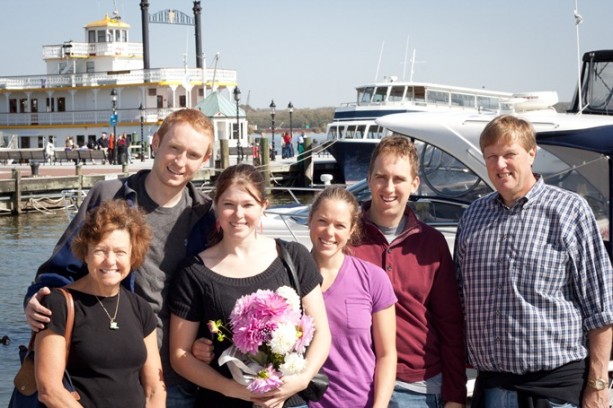 Back soon with more updates!
**My thoughts are with everyone affected by the recent storm.  Though DC missed the majority of the storm damage, it is incredibly sad to see pictures of the devastation, particularly in NY and NJ.  Please consider donating or helping out any way you can, either by donating to the Red Cross or other relief funds!  You can also participate in Angela (OhSheGlow's) giveaway fundraiser campaign by clicking here. **
This post contains affiliate links, which means that I make a small commission off items you purchase at no additional cost to you. Please read my
privacy policy
for more information.