The Big Apple
So much has happened in the last few weeks, but in an effort to not scare you all away with the details, I'm just going to dive right in.  A few weeks ago, I headed up to NYC for the weekend to visit my sister and check out culinary schools.  Which ones?  The French Culinary Institute (FCI)—where my sister is actually currently studying— and the Institute of Culinary Education (ICE).
In an effort to save some money, Connor and I decided to take a bus, the Megabus to be precise!  Our round-trip tickets ended up totaling $40 dollars for the two of us.  Can't beat that!  The bus also boasted WiFi and power outlets, a blogger's dream.  The trip, however, did not start off on the right foot.
DC traffic caused us to almost miss the bus altogether and within 20 feet of the bus station, I realized I had forgotten my purse at home.  That meant I was without my wallet, phone, and emergency lip balm.  Not ideal, but also not a deal breaker.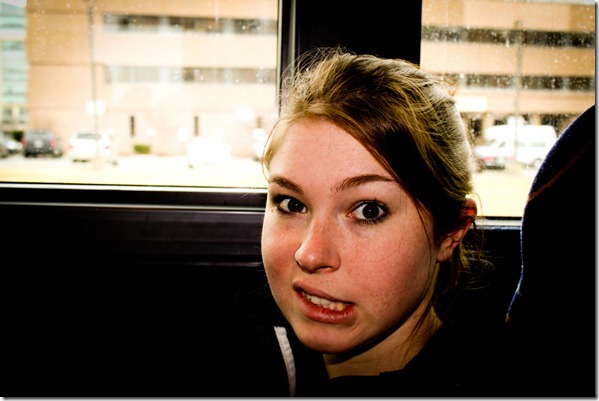 To top it off, we arrived into the city about an hour and half later than originally scheduled (due to a major BUS accident at the Lincoln Tunnel!) and almost missed the open house information session at the FCI. 
After speed-walking running to get there, we realized that we had missed the portion of the presentation on the pastry and baking, as well as the general culinary arts program.  However, we did arrive in time for a delicious mushroom risotto demonstration by one of the head chefs of the Italian program (you spend several months in NYC learning everything there is to know about Italian cuisine, followed by 4 months of living and working in kitchens in Italy!).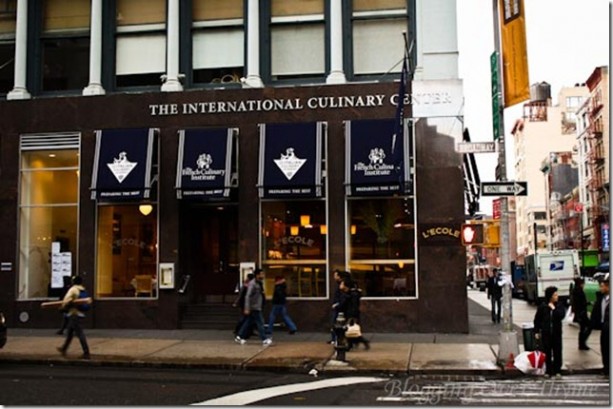 The lecture./demonstration room was very, very nice, with cameras linked to the overhead screen to show every aspect of the cooking process.  Risotto is simple and straightforward to make, but there are a lot of techniques involved.  I learned a lot!  I'm not gonna lie, there was a lot of butter involved.  Following the presentation, culinary students passed around samplings of the risotto.  It was probably the best risotto I've ever had and I might have grabbed another taste upon learning there were extras.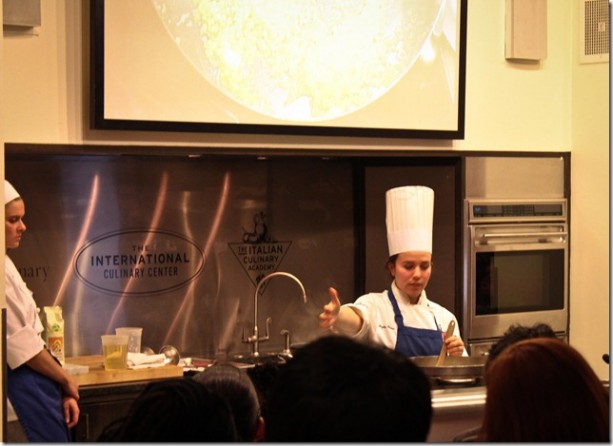 Because the information session was packed (we had to stand the entire time!), I decided to schedule a private tour and interview the next day.  The night culminated with finally arriving at my sister's (and sister's boyfriend's) apartment in the Upper East Side and heading out to a local pizza place for delicious pizzas and arugula salads….
To be continued…
This post contains affiliate links, which means that I make a small commission off items you purchase at no additional cost to you. Please read my
privacy policy
for more information.