The Weekly Mix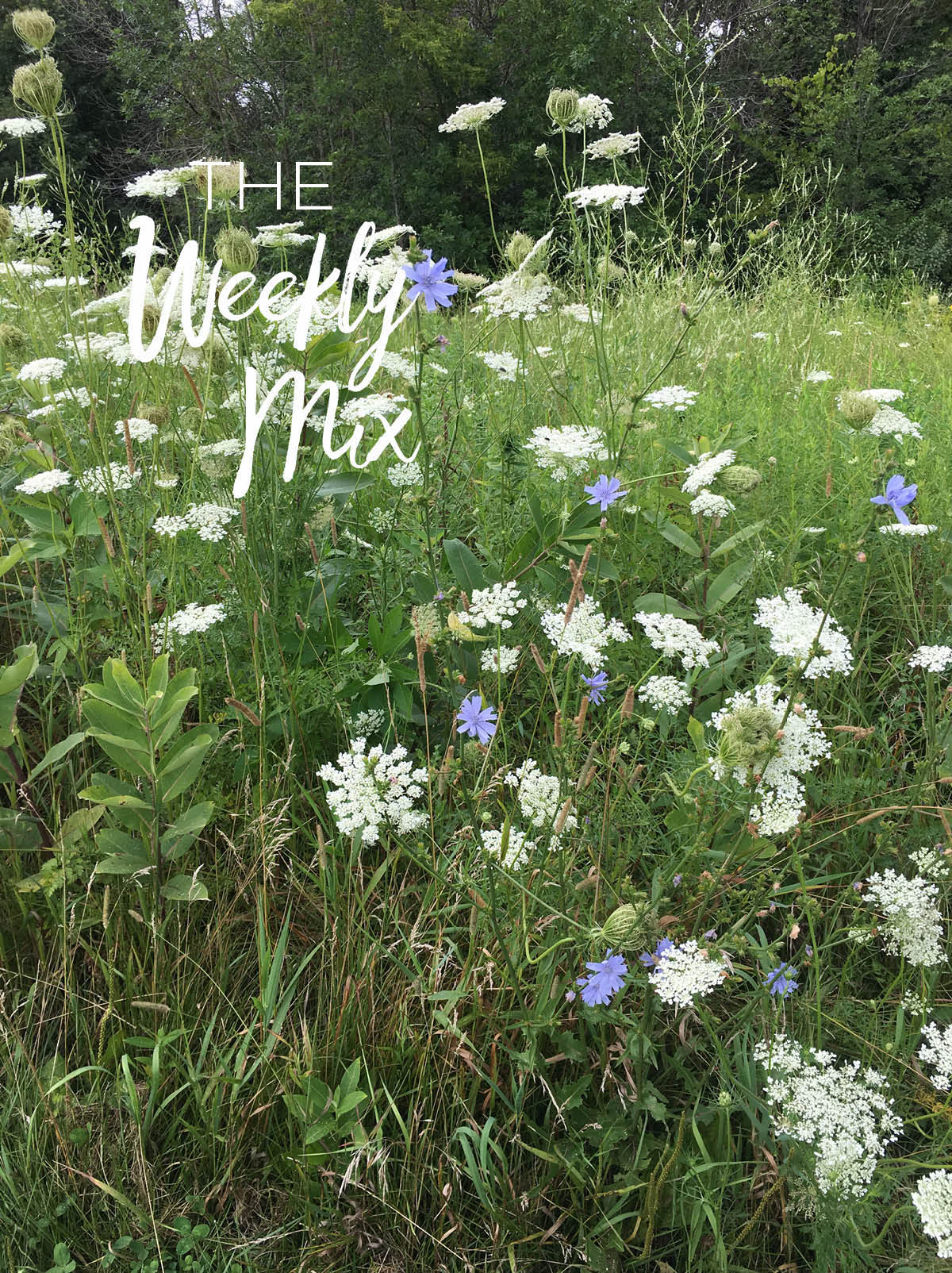 Hi! I didn't forget! Bringing you a Saturday edition of the Weekly Mix today. Can we talk about how insane it is that we're already halfway through August? Summer is officially on its way out and I'm not happy about it.
Thank you so much for your kind words after last week's gut/digestive talk! It's not the most fun topic (understatement of the year), but I can't tell you how much I've appreciated the kind words of encouragement and support I've received through this space.
Long story short? All of my test results came back negative, which means 'officially' nothing is wrong with me. My gut, on the other hand, doesn't appear to agree. Unfortunately, this means an elimination diet is next on my agenda. The irony that all of this occurred months after completing Whole30 is not lost on me. C'est la vie.
If you're wondering how this will affect the blog and the recipes shared on this site, the answer is… I have no answer. It could turn out to be something very simple or take months to figure out. Trust me, this news is beyond frustrating – especially as a food lover – but I promise that the end goal (sharing delicious, beautiful recipes to inspire you in the kitchen!) will always be the same. Thank you for being here! ~xo
P.S. In case you missed it, I shared this easy and simple carrot soup yesterday and tons of summer squash recipe ideas (and tips!) earlier in the week.


Things I'm loving this week…
–> Excellent tips (and actionable ideas!) to help you lead an impacting, fulfilling, and creative life.
–> How freaking delicious does this look?! A little taste of Spain.
–> The cutest frozen banana bars.
–> I 100% identify with this article. I think it's why I love Chicago so much.
–> We finally watched The Handmaid's Tale a few weeks ago and now I totally want to read the book. Definitely one of more fascinating shows that I've seen in a while!
–> Nerding out over this guide to eggs.
–> Craving nothing else but this south padre ceviche right now. It's happening.
–> Breaking news! Marley finally had his first real swim last weekend. I think he got jealous of all the other dogs, followed them out to the middle of the pond, and then quickly realized he had no idea what he was doing. Proud dog mama! ?
–> Any fellow freelancers out there will find this hilarious.
–> I've literally been looking forward to this kitchen reveal for months. One word: chai cabinets.
–> Loving this super flowy flower-print dress!
–> Savory funnel cakes might be the best idea I've heard in months. Why isn't this a thing?!
Hope you have a fabulous weekend! 
This post contains affiliate links, which means that I make a small commission off items you purchase at no additional cost to you. Please read my
privacy policy
for more information.