The Weekly Mix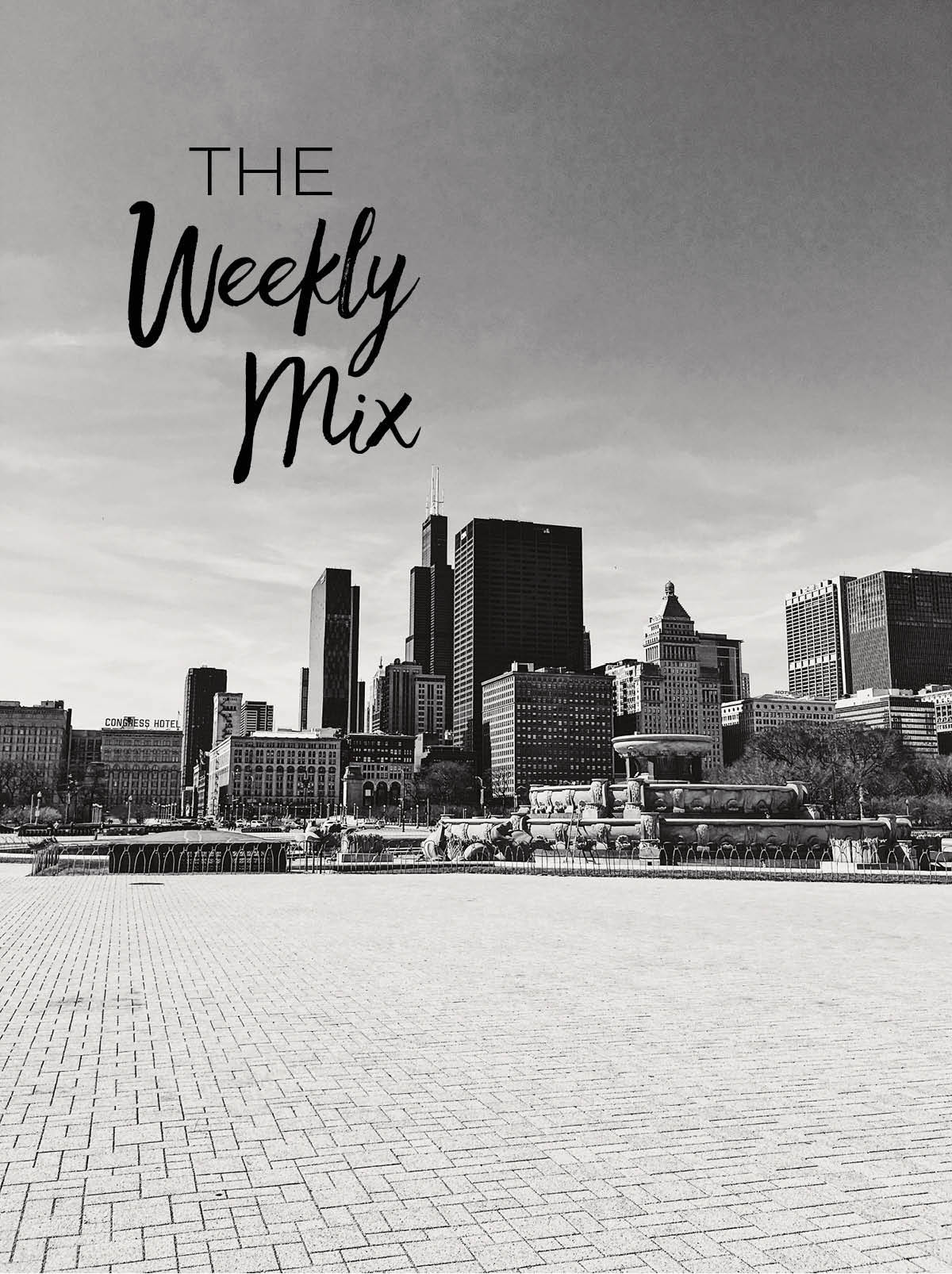 The weekend is here! I'm celebrating because it's supposed to hit 60 degrees in Chicago today and this is my last weekend of Whole30! Whaaat?! I can't believe it.
As promised, I plan to share a full recap/final thoughts in the next week or so, but time has flown this past week and a half. On the one hand, it feels like I haven't had a piece of cheese in years and on the other, I feel like I just started. For those of you who are sick of hearing about it, I promise the end is near. Thank you for putting up with me!
As an aside, I have to survive brunch out in the real world tomorrow morning, so please wish me luck. Dining out is no fun on this. In case you missed it, I shared this Mediterranean chicken salad yesterday. The name does it no justice at all, but it is one of my favorite meals at the moment. So many flavors in one bowl!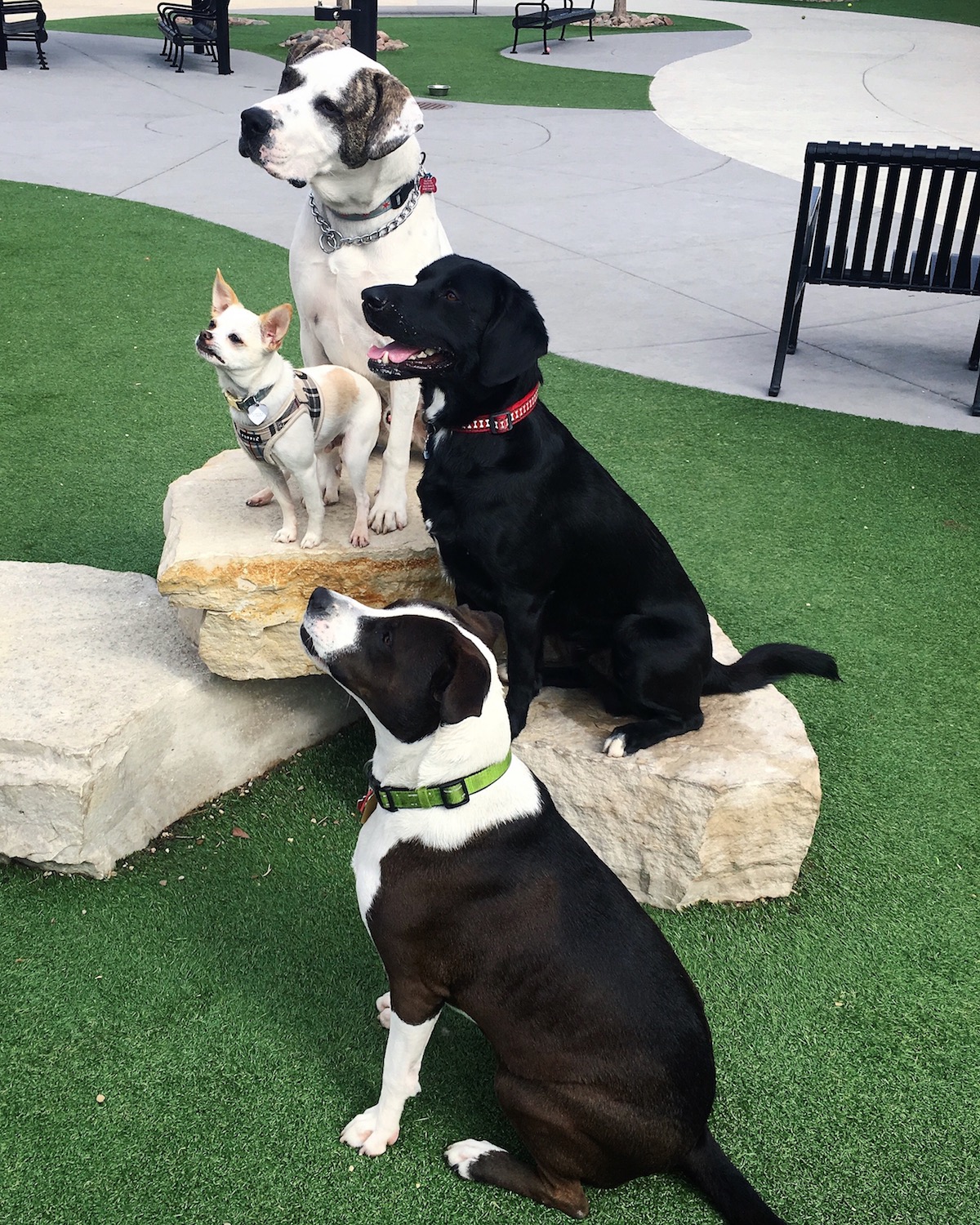 Also, how freaking adorable is this photo that I took of our big puppy hanging out with a bunch of his dog friends this week? I can't get over it. The chihuahua, Marley's facial expression, ugh. Dogs make life so entertaining.
My fellow blogger friend Christina made this week's lemon tahini sauce and her adorable baby, Camille, couldn't stop eating it. I love that kid. Have you seen this video?! I die.
Connor and I watched Sustainable on Netflix this week and we really loved it. Bonus: it focused on a farm just outside of Chicago and featured a ton of my favorite chefs (Rick Bayless, Dan Barber, etc.). Highly recommend watching it!
Um, Ellen is selling her house and it's freaking spectacular.
Butter has finally made a comeback and I'm very happy about it.
My bread starter is alive and well! I'm planning on baking with it next week. In the meantime, I've been obsessing over these artisanal bread Instagram accounts (yes, they exist!): @maurizio, @mydailysourdoughbread, @blondieandrye.
A sneak peek into what chefs eat for lunch. It's not always glamorous.
Look at those chocolate puddles!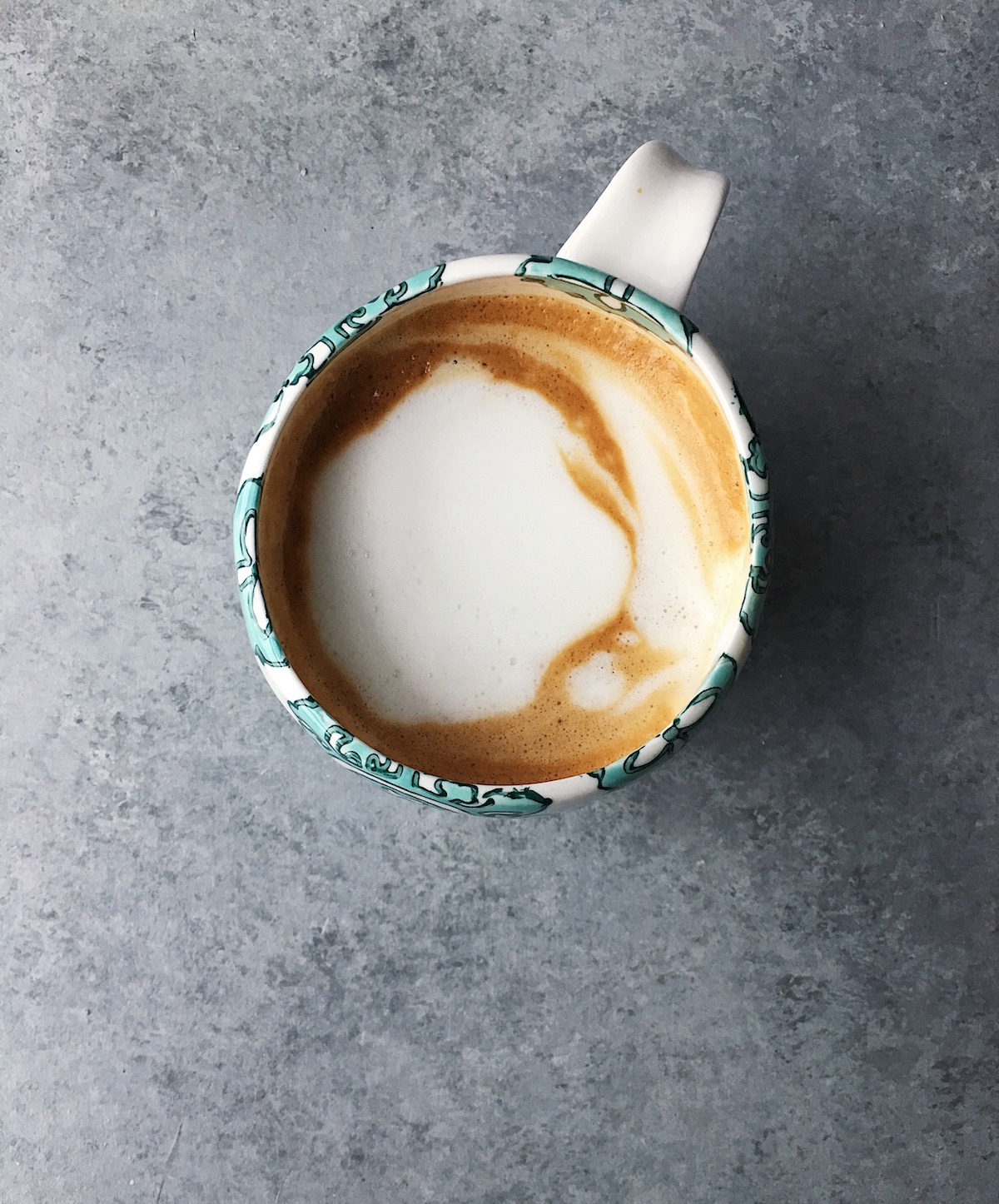 We are leaving for Japan two weeks from today! I'm so, so excited. I have a feeling it will be one of the most unique travel experiences of my life.
This also means that we're moving apartments in less than four weeks! Woh. Great unexpected news? Our current living room rug actually does just barely fit in our new living room, so we're no longer on the rug hunt. I almost got this one.
Charred pineapple margarita. Does anything sound better right now?!
I sort of gave up on my bullet journal this year in lieu of using this planner, but Tracy is making me want to try it again!
Homemade almond croissants that can be made in less than an hour. Say no more.
And…I'm out. Dump all of your thoughts below. Hope you have a wonderful weekend!
This post contains affiliate links, which means that I make a small commission off items you purchase at no additional cost to you. Please read my
privacy policy
for more information.