The Weekly Mix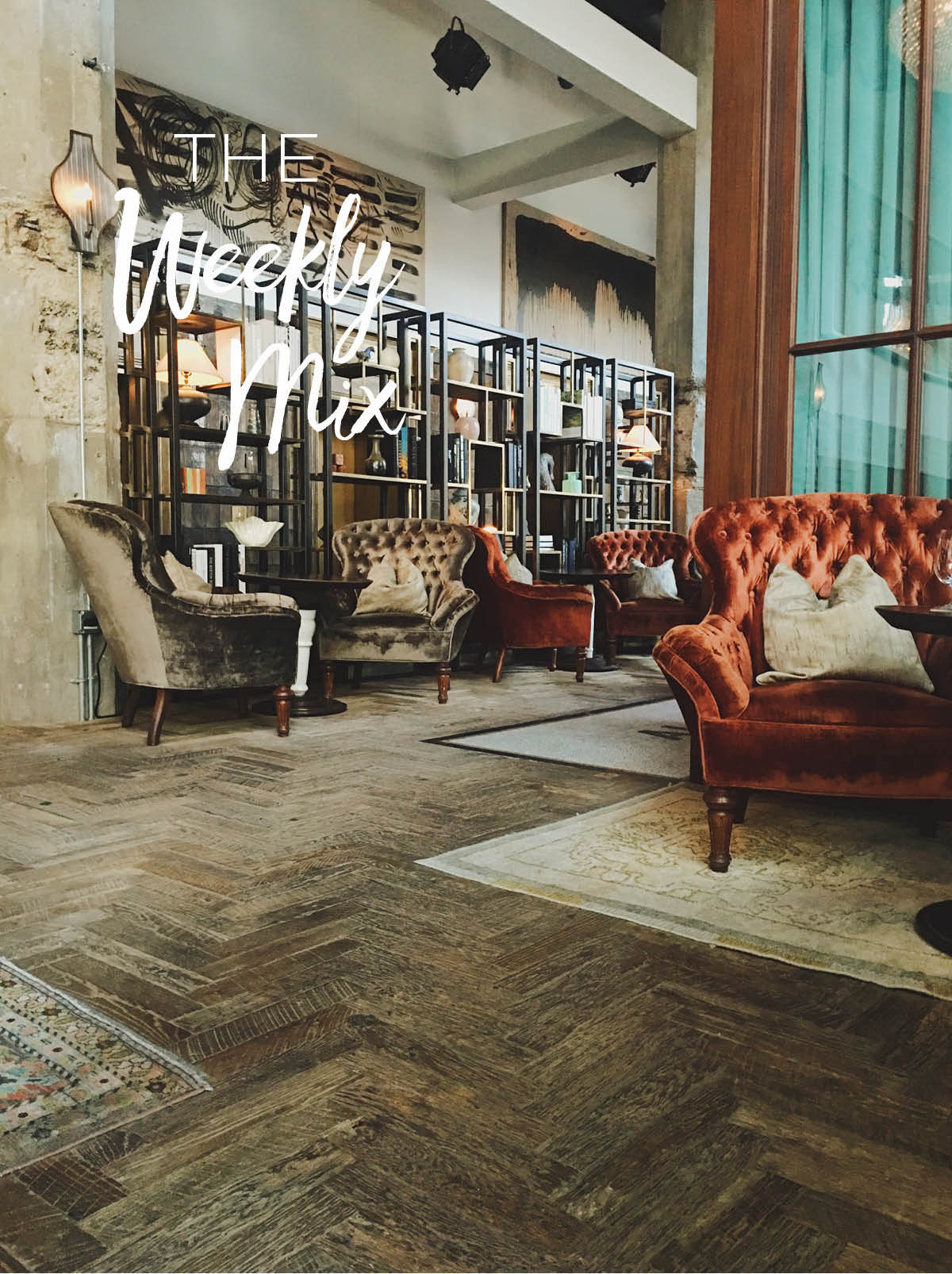 Today is the day! We're heading off to Japan this afternoon and won't be back until next weekend. I'm so excited for this trip. While I plan on staying unconnected for the most part, I'll be occasionally posting on Instagram and Instagram stories if you're interested in following along.
I'll also be sharing a few new blog posts while I am gone, so this space won't be silent. It is my first time traveling to Asia! Eee! It has also been a long time since I traveled to a country with a major language barrier (this Google translate app is loaded on both of our phones!), explored a massive international city, and immersed myself in a completely different culture for a week.
I have a feeling it will one of the most unique travel experiences of my life! Did you know that Tokyo alone has 330,000 restaurants (in comparison to 33,000 in New York City)?! Crazy. I can't wait to share this experience with you once we get back. If any of you have traveled to Japan, we'd love any additional recommendations you send our way!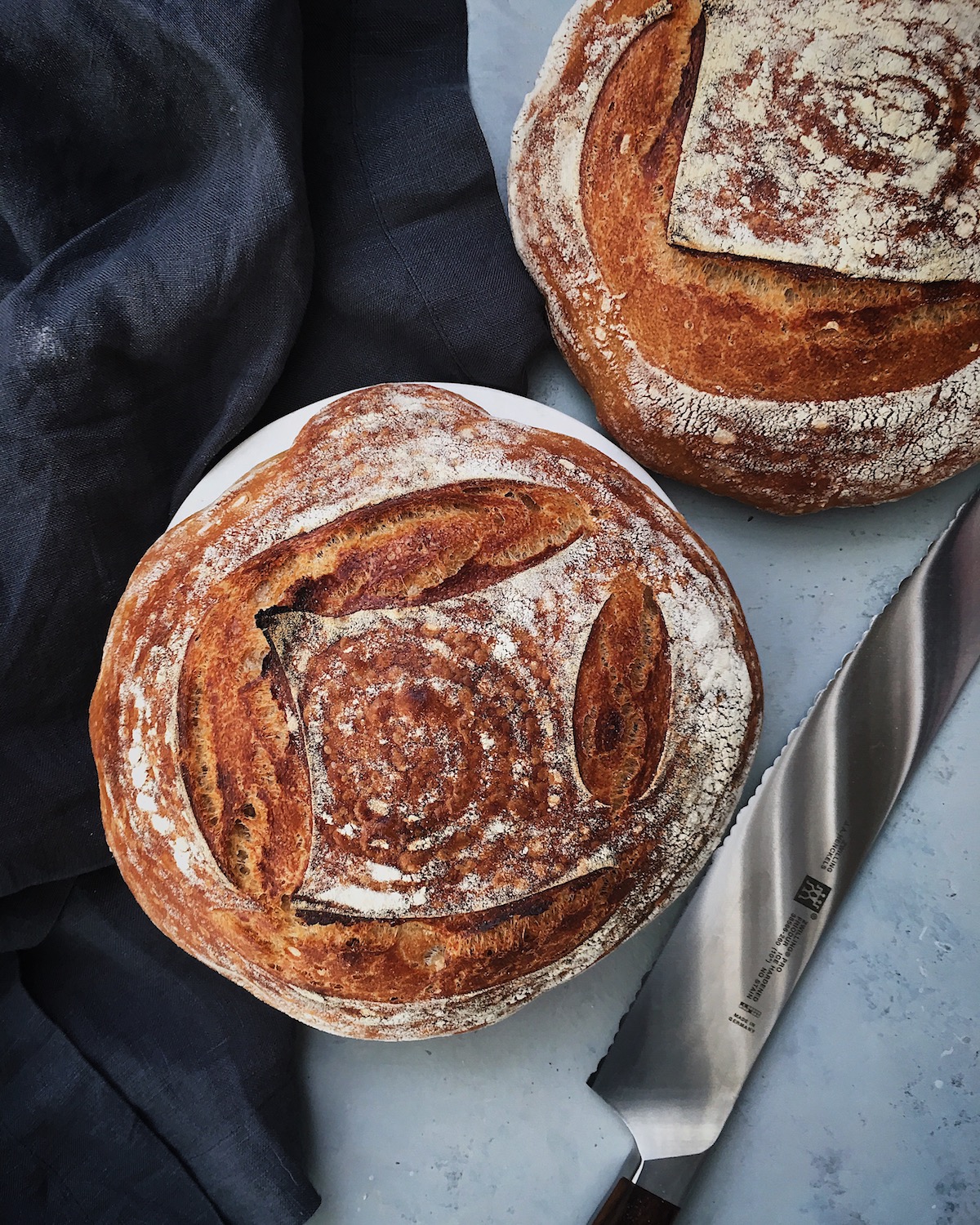 Aside from gearing up for our trip (and an emergency 4 AM trip to the vet yesterday morning for Marley – he's fine), this week has been fairly uneventful. I did bake my very first sourdough loaf last weekend (a girl's gotta celebrate being done with Whole30) with my starter. It needs work, but felt very rewarding – I'm thinking about posting a bread making guide on the blog at some point once I get the hang of it.
Here are a few other things I've been loving this week:
After hearing so much about it, I've downloaded the entire S-Town podcast on my phone, and plan on starting it on the 13.5-hour flight today. If it's anything like the original Serial, I know I'll be hooked immediately. Here are a few other podcast ideas!
My mom also sent me this new thriller to add to my Kindle. I've always enjoyed the Alex Delaware series. So easy to read, and not scary (to the point where I can't sleep).
You guys. If Tessa says this is the only carrot cake recipe you'll ever need, believe her and make it. Remember this London fog cake? Yeah, she's responsible for that.
If you're looking for a non-cake recipe for Easter weekend, this berry pavlova with lemon whipped cream is a great, easy alternative.
We're going to try these tips for our trip in order to adjust to the crazy jet lag as quickly as possible.
This piece on the psychology of baking for others resonated so well with me.
I also loved this post about personal health and wellness from my friend Monique. A great mental exercise to try this weekend if you have some extra time!
All the pickled eggs. This would be such a fun adult alternative to dyed Easter eggs.
A perfectly timed recap on a trip to Tokyo and Kyoto!
Add these frozen mimosas to your Easter brunch menu. Is that even appropriate? I don't know, but I've decided it is.
And….I'm out. Dump all of your thoughts or things you're loving below! Or just tell me how to beat this crazy 14 hour jet lag. 
This post contains affiliate links, which means that I make a small commission off items you purchase at no additional cost to you. Please read my
privacy policy
for more information.