The Weekly Mix
Moving day has arrived! We're officially moving all of the things to the new apartment today and I have high ambitions for unpacking as much as possible today.
Thank you all so much for putting up with my less-than-usual posting schedule these past two weeks while we were traveling, and during this move. I had great intentions for sharing more and jet lag, packing, and work (for future projects!) took a greater toll on me than I expected.
Aside from living in a tornado these past five days, I did have something great to look forward to yesterday. My friend Teri (No Crumbs Left) put together a behind-the-scenes tour at one of my favorite Chicago food and butcher shops, Publican Quality Meats yesterday.
They treated us to the most spectacular charcuterie board, and we got to visit the bakery next door where his team produces 9,000 lbs of fresh, naturally fermented bread every week. If you watched my Instagram stories, you might have recognized the head baker, Greg Wade, from the new Netflix documentary Sustainable! [Highly recommend watching, especially if you are local to Chicago!] As a self-proclaimed bread fanatic, this was very exciting.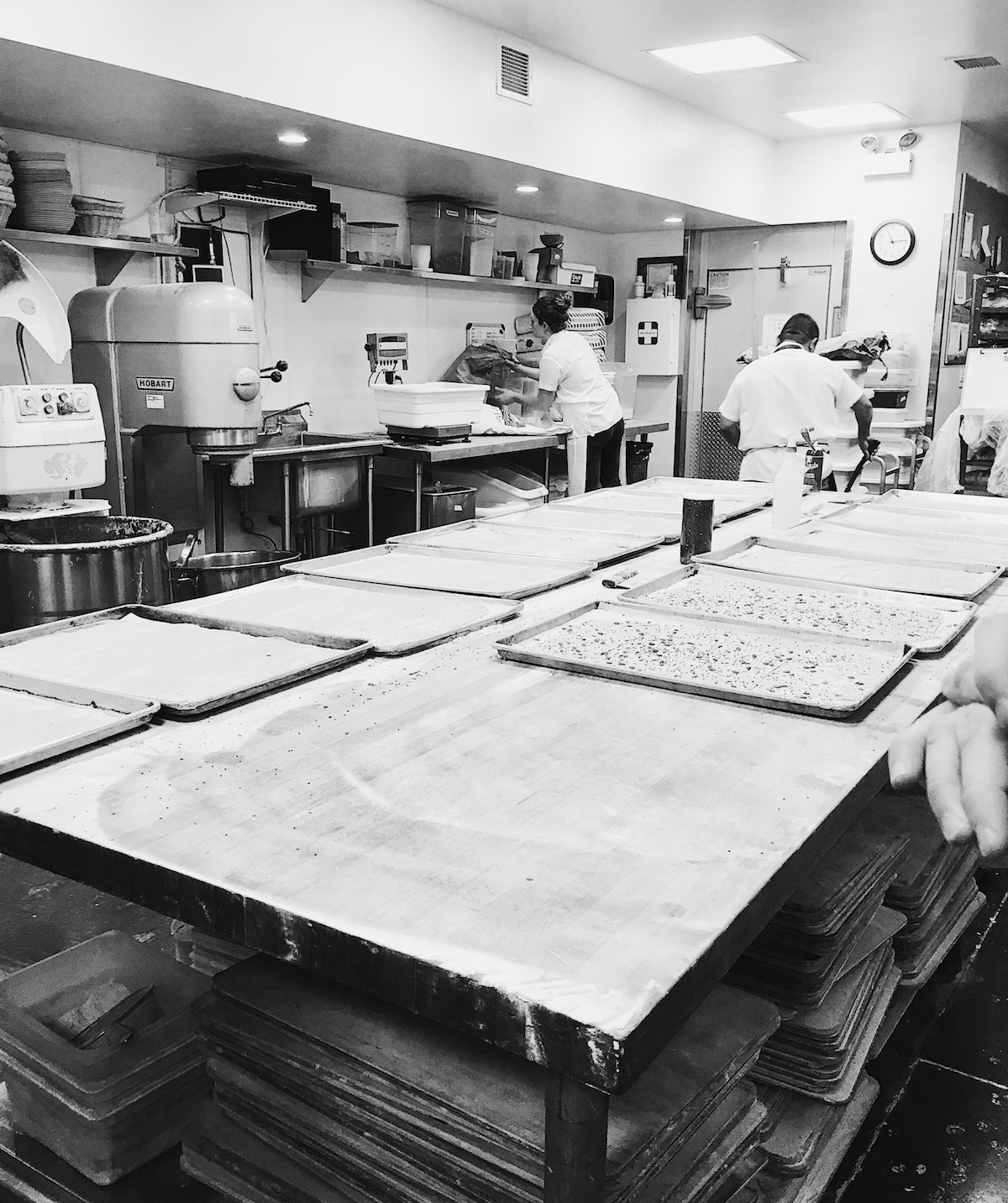 Aside from that, I'm trying my best to sift through roughly 3,000+ photos from our trip to Japan! I promise a full recap/travel guide in the next few weeks. I'm also sharing my very first Chicago restaurant guide next week, and I can't wait. If you live here (or are planning a visit soon – this is the best time of year to do so!), you'll want to bookmark it.
Here are a few things that caught my eye amongst the chaos this week:
On the plane back from our trip, I watched the new For Grace documentary on Netflix. If you love learning more about what it takes to run a restaurant (and build it from scratch), I really enjoyed it. The head chef, Curtis Duffy, has an incredible life story.
How do you feel about the new unicorn frappuccino? I share the same sentiments as this Starbucks barista.
This cheese plate for two is perfection on a plate.
Very excited for this cookbook announcement. Doesn't that sound like the type of cookbook that is missing from the world? Yes.
The prettiest little strawberry turnovers.
Just ordered the supplies (they are so cheap) to make these DIY minimal soap bottles. Unreasonably excited about this.
Has it really been a year since I shared this carrot soup? Time seems to literally be disappearing.
In other news: my 2-year-old nephew Arthur decided to start calling me "Auntie Water" (sort of vaguely sounds like Laura) earlier this week. Yesterday, he changed my name to "poop". Good. Great.
And…I'm out. Hope you all have a fabulous weekend! 
This post contains affiliate links, which means that I make a small commission off items you purchase at no additional cost to you. Please read my
privacy policy
for more information.