Cinnamon Apple Cranberry Pancakes
If there is one tradition that I wholly embrace during this time of year, it's fresh cranberries! And specifically cinnamon cranberry apple pancakes.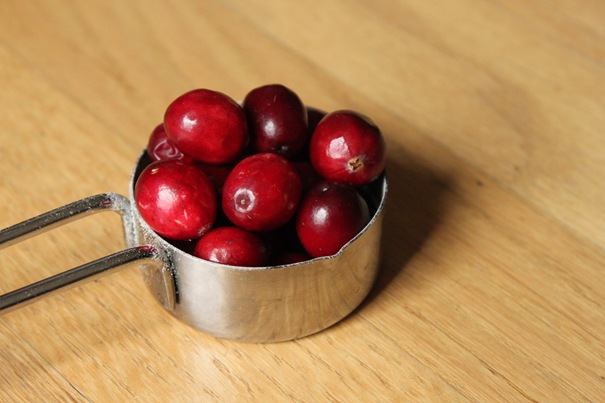 Though I don't actually eat cranberry sauce on Thanksgiving (blasphemy, I know), I am perfectly happy to eat them in pretty much any other way.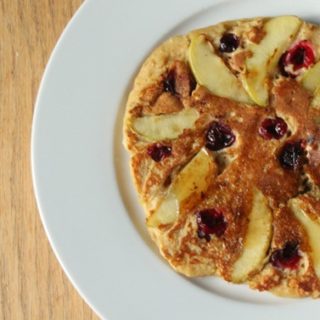 Cinnamon Apple Cranberry Pancakes
Yield: 2-3 Servings
Prep Time: 15 minutes
Cook Time: 20 minutes
Total Time: 35 minutes
Ingredients
1/2 cup all-purpose flour (or whole-wheat pastry)
1/2 cup quinoa flour
1/2 teaspoon baking soda
1/2 teaspoon baking powder
1/4 teaspoon cinnamon
1/8 cup cup evaporated cane juice sugar (or granulated!)
1/4 teaspoon salt
1 egg (or egg substitute)
1 cup Kefir
1 tablespoon butter or Earth Balance, melted
1 apple (thinly sliced)
1/2 cup fresh cranberries
Instructions
Mix dry ingredients (flour, sugar, salt, cinnamon, baking powder and soda) in large bowl.
Add wet ingredients (egg, Kefir or buttermilk, and melted butter). Whisk together until just mixed. Ladle pancake batter into buttered non-stick pan over medium heat
Place cranberries and apple slices on top. Flip, cook and be patient! Don't pat down the pancake, as this will cause all the air and fluffiness to be lost! And then you might cry…
And remember to heat up the maple syrup in the microwave for 25-30 seconds! This makes a huge difference and keeps the pancake from becoming stone cold in about two seconds flat. Serve and devour.
Nutrition Information:
Yield: 3
Serving Size: 1
Amount Per Serving:
Calories: 349
Total Fat: 11g
Saturated Fat: 4g
Trans Fat: 0g
Unsaturated Fat: 6g
Cholesterol: 76mg
Sodium: 712mg
Carbohydrates: 52g
Fiber: 4g
Sugar: 20g
Protein: 11g
A Beautiful Plate provides nutritional information, but these figures should be considered estimates, as they are not calculated by a registered dietician.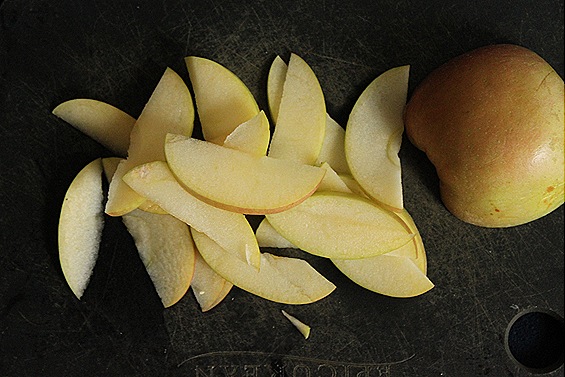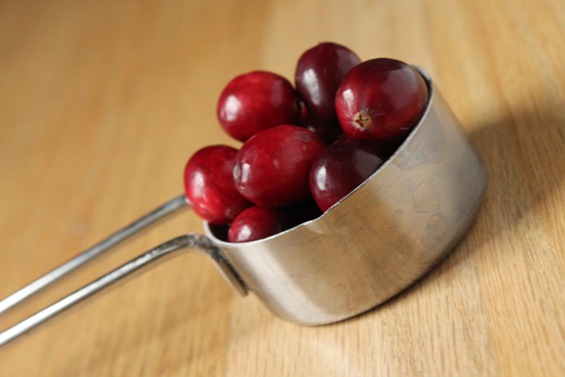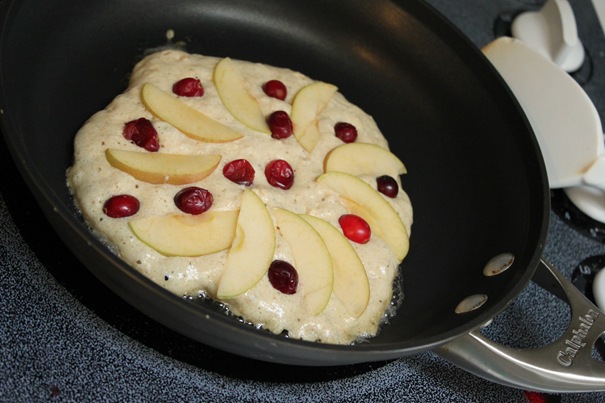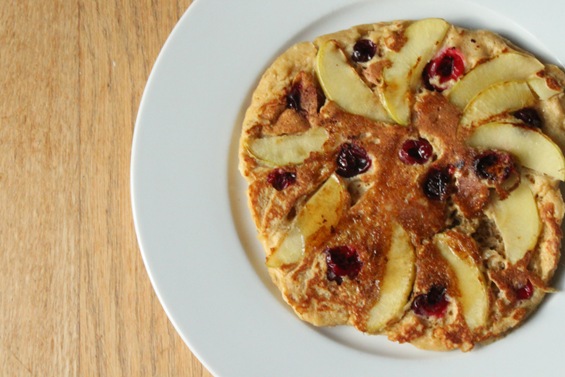 Other ideas?
Make Jenna's (from Eat Live Run) Orange Cranberry Walnut Bread: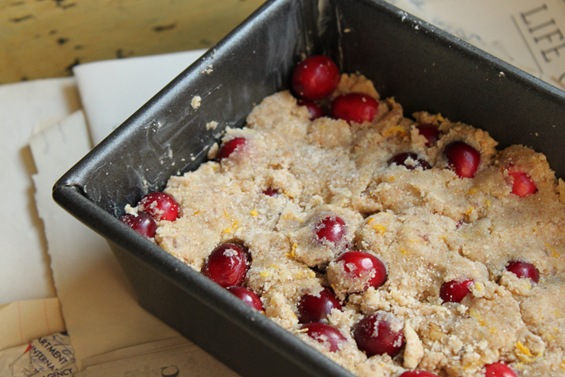 I know this would have tasted delicious, however, for me it was a complete bust.  It was entirely my fault though, because I decided to do a couple substitutions (for experimental sake) and they did not work at all.  Learn from me…
Do not do the following: 
sub real egg with a flax egg (1 tablespoon ground flax seed mixed with three tablespoons water)
substitute half flour with spelt flour
cut the butter by two tablespoons
I'm not sure which substitution hurt the most, but I'm thinking the egg might have been the clincher.  When I popped it into the oven, everything looked great (.  It just barely rose and the texture was way off.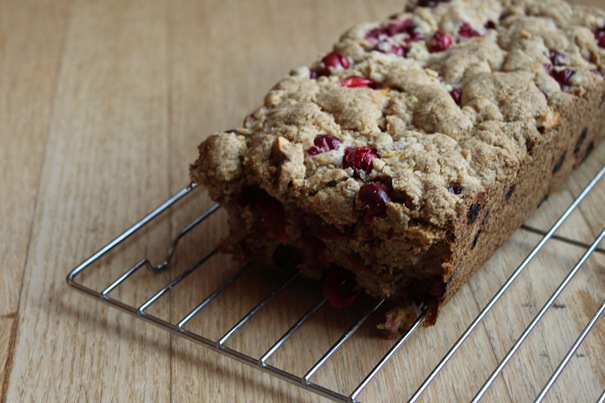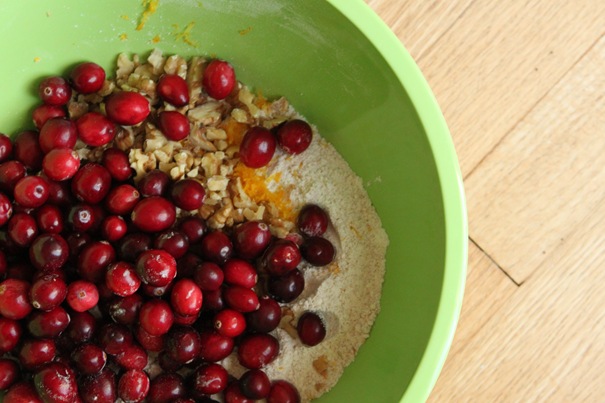 The only reason why I cut the butter a bit was because I recently read that whenever you use spelt flour as a substitute, you should decrease the liquid measurements by 25%.  Since the recipe called for melted butter, I figured cutting out a tablespoon of butter wouldn't hurt.  Oh well.
Definitely will be making this again!  I'll let you know how it works out.
Lesson: Do not go crazy with baking substitutions, especially with a new recipe you've never tried before.
Other ideas?
Cranberry & Apple crisp!  One of my favorite ways to eat these little guys
Microwave a handful of cranberries for 20-30 seconds in the microwave, mix with a light drizzling of maple syrup and serve over Greek yogurt.  Yum!