These are a few of my…Favorite Cookbooks
Since I'm often writing recipe posts on this here blog, I thought it would be fun to provide you all with a list of some of my most favorite cookbooks–ones I look to for recipes, inspiration, and ideas on a regular basis.  While the internet and websites like Epicurious, Food Network, Taste Spotting, Food Gawker, and other food blogs provide an almost unlimited number of resources for the newbie, as well as seasoned chef, they're not always as useful and easy to navigate as real deal cookbooks. You know…the ones made of paper?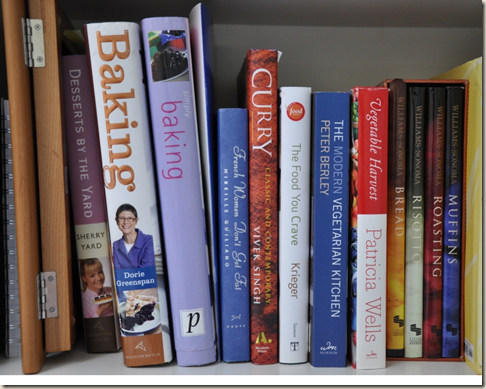 While there are numerous sites that enable you sort through recipes based on ingredients you have in your own pantry, or ones you wish to use and/or avoid in a meal, you are often left overwhelmed with a ridiculous number of search results, a headache from staring at the computer screen too long, or plain old doubt as to whether it actually is a good recipe.  After all, can you really trust the 5 star ratings of the 2 people that actually chose to fill out the reviews  Biased information, anyone?  Enough said.
Don't get me wrong, you don't always need or, for that matter, want to shell out money for a cookbook that only has a couple interesting recipes in it.  We've probably all been there and done that.  There are definitely cookbooks I own that pretty much just sit on the shelf and only make it out on special occasions for that one fabulous recipe it contains.  Sometimes I come back to them after a few years just for kicks and discover new great recipes, often times my original judgment stands.
However, a great cookbook is different.  A great cookbook is one that is not only functional, versatile, and inspirational, but is also chock full of interesting, appealing, as well as both simple and challenging recipes.  You know…the kind that you flip through quickly and pretty much every recipe immediately triggers a desire to start baking or cooking.  Ok, and a couple of mouth-watering pictures don't hurt either.  Yes, these are few and far between, but they are out there.
Here is just a short and sweet list of some of my own personal favorites (many of which have online counterparts, which are listed below):
The Basics: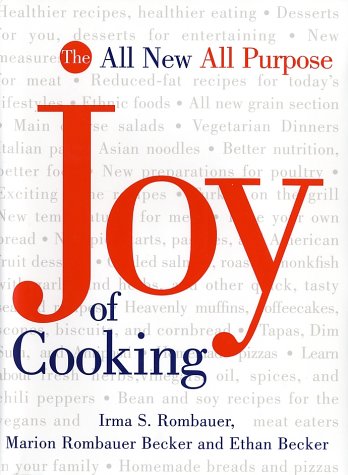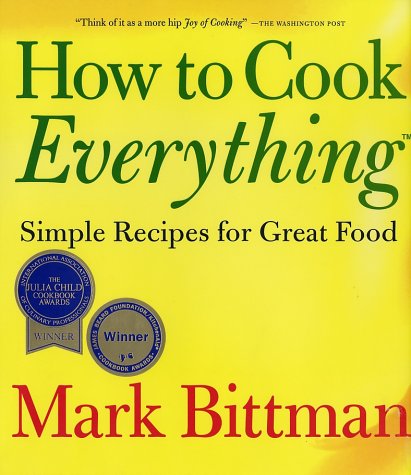 Every kitchen needs a couple basic cookbooks, where you can learn any and all cooking and baking techniques, basic cooking equipment and tools, and general how-to advice.  For example, if you need to learn how to make a basic pie crust, stuff a chicken breast, filet a fish, or roast a turkey–these are great tools.  My favorites, and personal recommendations of ones to invest in, are Rambeur & Becker's Joy of Cooking and Bittman's How to Cook Everything. Bittman's motto "Anyone can cook, and most everyone should" pretty much sums up these cookbooks in a nutshell.These books are great for easy and simple recipes and well-known dishes orbaking treats, like simple brownies, crepes, and roasted chicken.  They are also provide great recipe foundations for experimenting and adding your own creative spin to a dish.
Online Options: Mark Bittman's Website &  The Joy Kitchen
Great All-Around Cookbooks: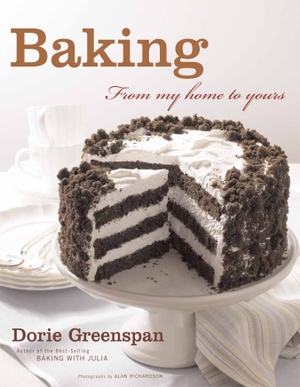 This has rapidly become my favorite baking cookbook.  It's a big book, both literally and figuratively, with over 230 recipes, ranging from breakfast sweets, cakes, and tarts to puddings, custards, ice creams, and crisps. The book includes both simple and more challenging baking recipes, as well as healthier options, such as her recipe for Oatmeal Breakfast Bread (incredible!).  Every recipe I've made from it has been excellent, period.  She incorporates her own take on traditional staples, such as pound cake and chocolate chip cookies, while also adding her original twist, such as recipes for Devil's Food White-Out Cake (pictures on cover), Granola Grabbers and Cranberry-Chocolate cookies.  The layout of the book is excellent as well with great pictures, easy to read and follow instructions, as well as an anecdotal background and story for each recipe!
Check out Dorie Greenspan's Blog, In the Kitchen and On the Road with Dorie!
The Modern Vegetarian Kitchen by Peter Berley
This cookbook just won, and rightly so, the James Beard Award, a major deal in the food world.  All of the recipes are vegetarian, but the vast majority are vegan.  I eat meat…and I absolutely adore this cookbook! Peter Berley is the former executive of the world-renowned Angelica Kitchen restaurant in NYC.  If anyone could convince me (not that I need convincing..) that I could become a vegan or vegetarian and not miss out on great food, it would be this guy.  The book is full of recipes for both soups and stews, seasonal salads, vegetables, whole grain dishes, beans, breads, desserts, and vegetarian protein sources, such as tofu, seitan, and tempeh.  Not every ingredient in all of his recipes can be bought at the average supermarket, but the ingredient lists are not exhaustive by any means!  My absolute favorite so far has been his recipe for Autumn Quinoa Risotto with Pumpkin & Sage–to die for!
Check out Peter Berley's website, where you can find more information, as well as some free recipes)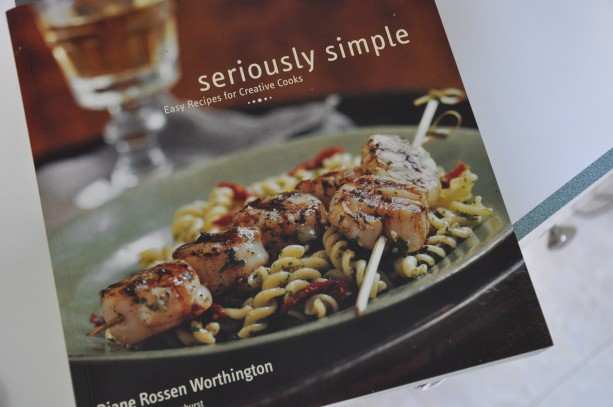 Seriously Simple by Diane Rossen Worthington
The motto of this cookbook is "Easy Recipes for the Creative Cook"–sign me up!  Seriously (hehe) though, this cookbook is great for a handful (90 to be exact) of simple recipes with great flavors.  Many other cookbooks that attempt to pull off this feat fail, where Worthington does not.  Simple ingredients, little prep time , and creative flavor combinations make her recipes stellar.  Trust me, you'll want to make every recipe in the book!  My favorite recipes (so far…) include Zucchini, Spinach, and Lima Bean Soup and Lemon-Lime Pound Cake.
Check out Worthington's website, where you can find her blog, recipes, and more!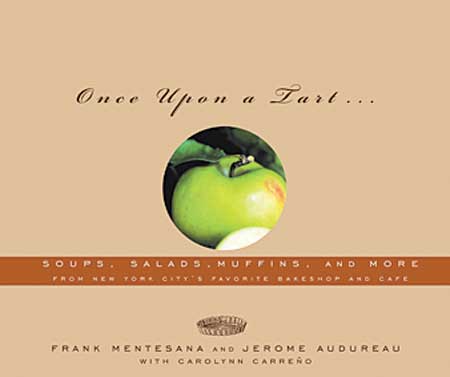 Once Upon a Tart by Frank Mentesana & Jerome Audureau
This cookbook offers 225 recipes for both savory tarts, soups, sandwiches, salads, condiments, desserts, and quick breads, originated as a result of their incredibly popular and famous bakery Once Upon a Tart in New York City.  The book provides mouth-watering recipes,  instructional tools (for example: "Frank on How to Peel, Slice, and Otherwise Deal with an Avocado"), as well as personal tidbits and stories.  I am never disappointed in a recipe from this cookbook, and it ain't shabby to look at either.  It is full of beautiful photography and has a great easy-to-read layout and design.  My only critique is that most of the recipes are not low-calorie at all–think lots o' butter.  But at least they recognize it and joke about it in the book!  Favorite recipes include: Roasted Eggplant-and-Tomato Tart with Basil, Smooth Garlic-and-Roasted Red Pepper Soup with Fresh Thyme, andSpiced Pumpkin Scones with Fresh Cranberries!
Check out their store's website for catering information, location, and more!
Happy Cooking!  Do you have any favorite cookbooks that we didn't include in the list above?  Be sure to leave a comment and share the goods!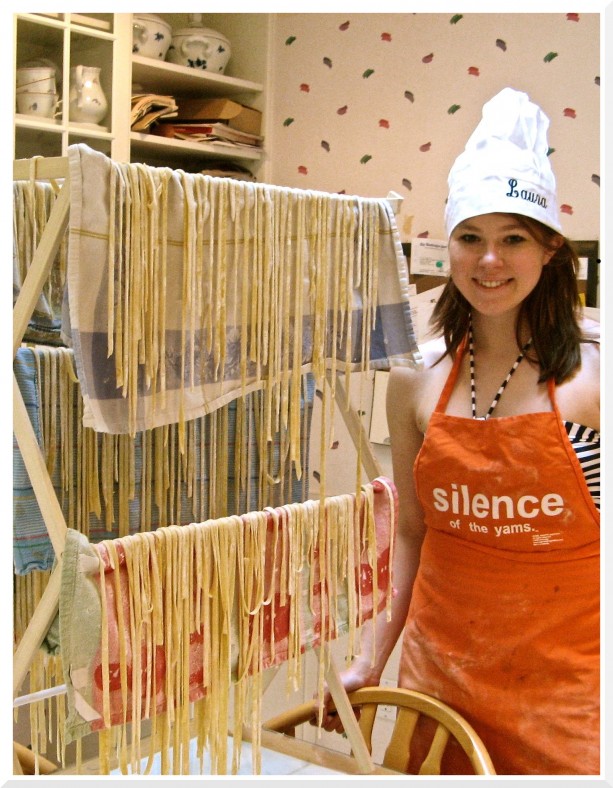 This post contains affiliate links, which means that I make a small commission off items you purchase at no additional cost to you. Please read my
privacy policy
for more information.