Tidbits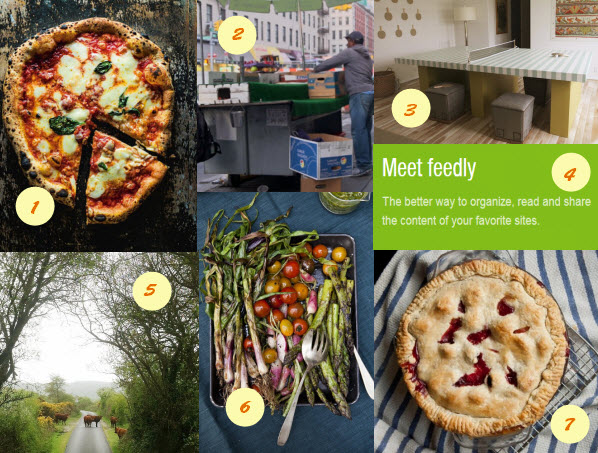 1)  I recently subscribed to Saveur magazine and the first issue that arrived in my mailbox was all about Neapolitan pizza. Guess which restaurant was highlighted as a must-visit in Naples? Gino Sorbillo, of course.
2)  Loved the New Yorker's "Making Money" series feature last week, which was all about NYC's produce vendors.  Definitely something I've always been curious about!
3)  Randomly discovered interior designer, Urban Grace's makeover of a common ping-pong table.  I don't see myself ever owning one, but if I did, I would totally paint it this way.  Classiest ping-pong table ever.
4)  I don't really read blogs through RSS readers (I prefer to visit the website and get the full design experience)…but since Google Reader is meeting its demise in a few months, I've been looking for a quasi-replacement.  Feedly is a great alternative and allows you to import all your current RSS feeds with one click!
5)  If you're not following Benjamin Hole on Instagram, you're missing out!  Absolutely breathtaking peeks into the life of an English farmer.
6)  The epitome of summer on one plate (Nicole Franzen photography).
7)  Cannot wait for peaches to arrive at the farmer's market so I can have an excuse to make this pie again.  Yum!
This post contains affiliate links, which means that I make a small commission off items you purchase at no additional cost to you. Please read my
privacy policy
for more information.