Tidbits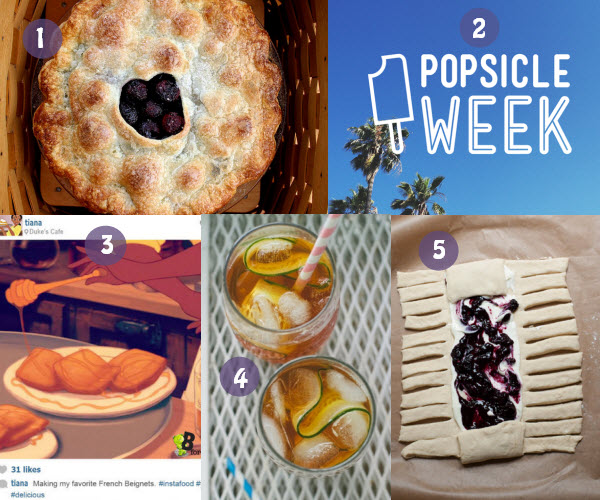 1)  Joy's ode to summer double crust cherry pie has convinced me that I need to finally just suck it up already and buy a cherry pitter.  I've been missing out for far too long. (via Joy the Baker)
2)  Speaking of things I need to buy, Billy officially declared it #PopsicleWeek–and now I'm shooting myself in the foot for not owning any popsicle molds.  Drat.  If you own molds, be sure to check out this amazing list of creations by some of my favorite bloggers. (via Wit & Vinegar)

3)  How amazing is this Buzzfeed post?! –> If Disney Princesses Had Instagram…  The comment section is by far the best part! 
4)  Popsicles, pastries, and booze, apparently that is the theme of this week's link round up.  How gorgeous are these Pimms cocktails? (via A Thought For Food)
5)  Emma's braided blueberry bread!  What other foods can I braid?!  I can imagine this being equally as delicious with sauteed apples and cinnamon in the fall.  It's on. (via Poires Au Chocolat)
Feel free to share any links you're loving this week in the comment section below! 
This post contains affiliate links, which means that I make a small commission off items you purchase at no additional cost to you. Please read my
privacy policy
for more information.