9 Tips for Fool Proof Pie Dough
Tips for fool-proof pie dough! No more shrinking or tough crusts and less stress.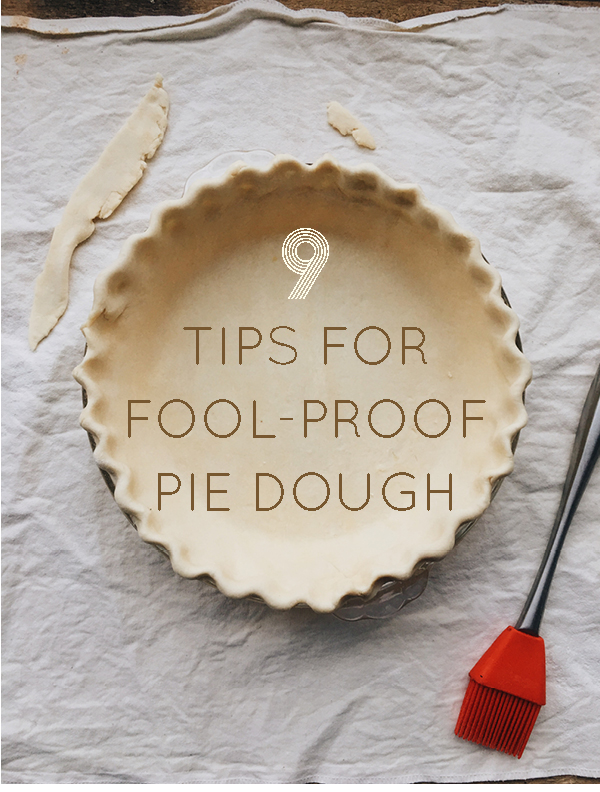 Happy almost Thanksgiving! It's just hours before the big day, and I have a feeling a large majority of you (heck, I feel it too) might be stressed out with grocery lists, menus, seating arrangements, and any last-minute preparation needs. You've got this! Just remember to breathe.
In an effort to alleviate any stress, I'm here to share my FAVORITE tips for producing great, flaky, no-shrink homemade pie dough! Most of these tips can be applied to other varieties of pastry dough too.
Print the tips and keep them on hand tonight and tomorrow. Homemade pie is stressful enough without having to worry about shrinking or tough pie crusts. I'm here to make it a bit less stressful, more consistent, and a heck of a lot more fun!
Tips for Fool Proof Pie Dough:
Read the recipe 1,2,3 times before starting. Write a timeline. Only follow recipes that provide grams/ounce measurements for pastry dough. Scaling ingredients is the single biggest factor in producing consistent, flaky, fabulous pastry.
Scale your ingredients – a 'cup' of flour can vary by as much as 1/4 cup or more depending on how you measure. 1 gram is always 1 gram!
Try your best to work in a cool kitchen. Freeze/chill everything before starting. The mixing bowl, dry ingredient mixture, butter, and tools!
Chill your dough for at least an hour or two (preferably overnight!) before rolling/shaping. this will relax the gluten, maximize flakiness, and ensure your butter is COLD!
Keep a ruler handy. Roll the dough center-out in gentle short strokes, rotating/flipping the dough continuously to avoid potential sticking.
Brush any excess flour from rolling off the dough with a pastry brush! You don't want any excess flour on the dough if you can help it.
To prevent shrinking: shape your pie crust and CHILL it for at least an hour or two before blind-baking. for a double-pie, chill the bottom crust for 30 min, add your filling and top with the second crust, and CHILL the entire pie an hour before baking!
Preheat your oven for at least 20 minutes. Brush the the top crust with egg wash and sprinkle with demerara sugar – this will produce a shiny golden crust with a touch of crunch from the sugar!
Yep, it's worth repeating. WEIGH everything.
This post contains affiliate links, which means that I make a small commission off items you purchase at no additional cost to you. Please read my
privacy policy
for more information.