Homemade Pico de Gallo
This post contains affiliate links.
This past Sunday, on an unusual night off from work, I made this: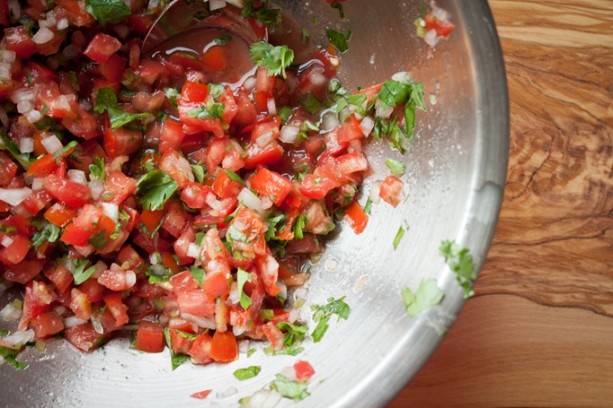 And then we ate it on this…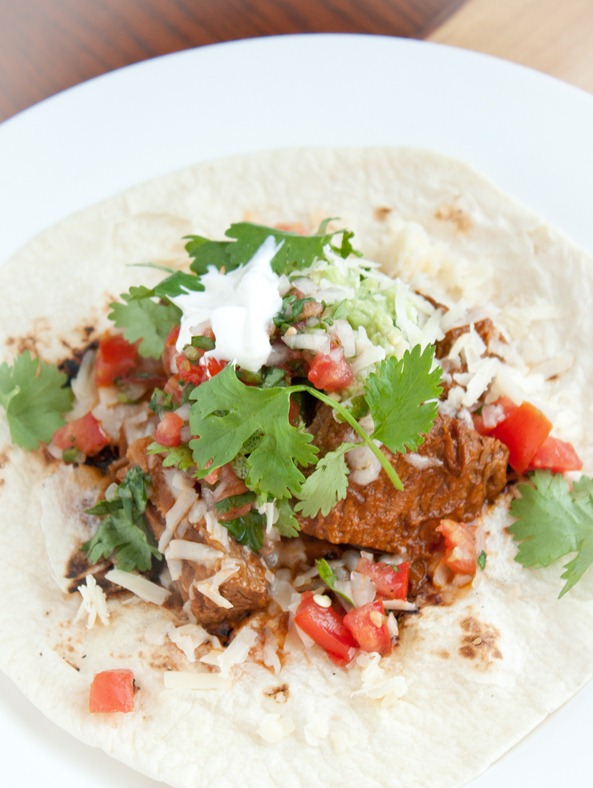 Pure delicious-ness.  Connor gave me a high-five while we were eating, which is his way of approving of any of my food creations. And since I've already shared my recent (never-ending) obsession for Mexican food, I can say with complete confidence that it satisfied any and all cravings…at least for the time being.
It was also the perfect comfort food to make up for the trauma of that afternoon.  Intrigued?  Let me share a snippet of my weekend.  Sunday afternoon, Connor and I decided to go on a quick walk around the neighborhood, where we discovered a new "trail" right off the given path.  Intrigued, we decided to follow the trail.  Soon after walking along it, I made the (correct) assessment that it was not, in fact, a trail and I was fairly sure we were headed in the direction of a dead-end.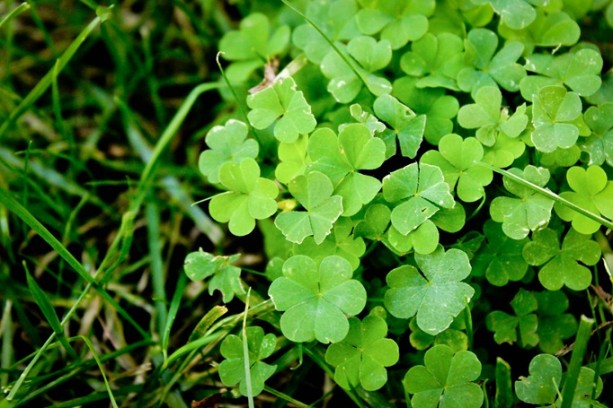 After walking quite a bit of time off the beaten path, with me repeatedly yelling at Connor that I was almost positive I had already acquired poison ivy, was being bitten to death by mosquitoes, and wanted to turn around, we came to a dead-end minor cliff.  This is the part where we should have just turned around.
Instead, we stubbornly spent the next 20 minutes trying to figure a way out, that did not require turning around and going back the way we came—which inevitably led to several run-in's with spider-webs, thorns, and one crossing of a very smelly creek.  Somehow, we discovered a slightly manageable ascent out of there.  This was the extent of our afternoon adventure, as it concluded with a walk to a nearby CVS to buy anti-itch cream for my newly acquired mosquito bites…all twenty of them.  Yes, I counted.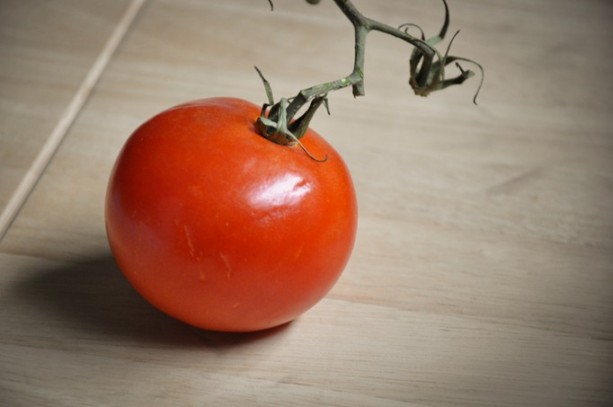 I would like to say that this isn't typical, but in hindsight, is probably not all that weird given my wacky life as of late (case in point: last week, at work, I almost tripped and rolled my ankle on, wait for it….a stray apricot pit. No one at culinary school could have prepared me for the unexpected dangers of working in a restaurant kitchen).
The only light at the end of the tunnel was knowing this dinner was in my future.  Fresh guacamole, lots of fresh cilantro, sour cream, grated sharp cheddar, flour tortillas, and homemade pico de gallo.  All topped on grass-fed brisket with chile and tomatillo sauce, which had been braising on the stove for three hours earlier that day.  Unfortunately, I can't take the credit for the excellent brisket recipe (check it out here), but the following is all mine.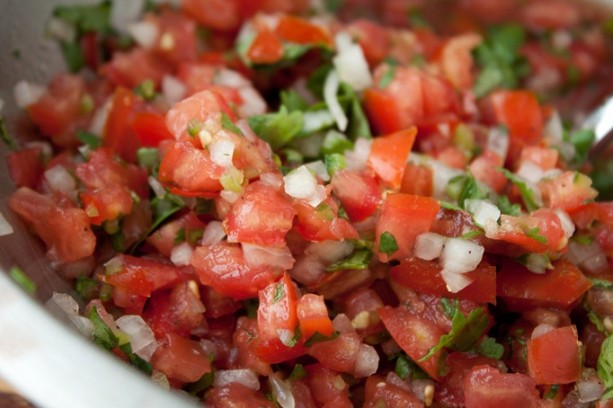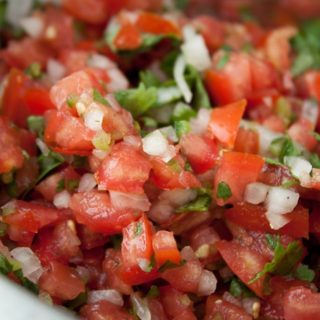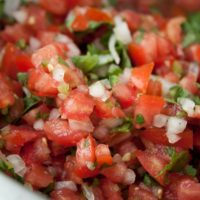 Homemade Pico de Gallo
Yield: 3 Cups
Prep Time: 15 minutes
Total Time: 15 minutes
Ingredients
2 cups diced, de-seeded vine-ripened tomato (roughly 3-4 tomatoes)
1/3 cup finely chopped white onion
1 tablespoon minced jalapeno (de-seeded for less heat)
1/3 cup roughly chopped cilantro
2 tablespoons freshly squeezed lime juice
kosher salt 
Instructions
Combine all ingredients in a bowl. Season with salt to taste. Best served immediately or refrigerated and used within 2-3 days (if it lasts that long).
Nutrition Information:
Yield: 6
Serving Size: 1
Amount Per Serving:
Calories: 17
Total Fat: 0g
Saturated Fat: 0g
Trans Fat: 0g
Unsaturated Fat: 0g
Cholesterol: 0mg
Sodium: 101mg
Carbohydrates: 4g
Fiber: 1g
Sugar: 2g
Protein: 1g
A Beautiful Plate provides nutritional information, but these figures should be considered estimates, as they are not calculated by a registered dietician.
This post contains some affiliate links, which means that I make a small commission off items you purchase at no additional cost to you. Please read my
disclosure policy
for more information.