Homemade Tomato Sauce
This post contains affiliate links.
Lately, I have been struggling to come up with dinner ideas.  This is partially due to the fact that I've banned Connor and I from buying additional groceries (besides bare essentials) in the effort not to have more stuff to bring to our new apartment next week.  The pantry is slowly dwindling and there is not much I can make with things like canned tuna, kalamata olives, mustard, a neglected can of chickpeas, and pureed pumpkin.  Can't even imagine.
Pretty sad, no?  Maybe I should consider removing the ban…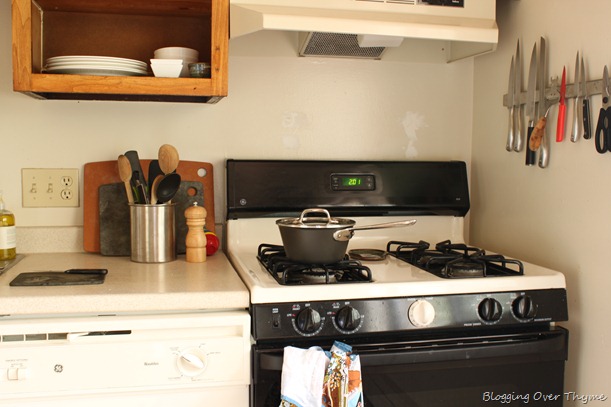 But one dish that I can always turn to when I have no clue what to make or just don't feel like going to the grocery store, is one of my absolute favorites:  Pasta with Homemade Tomato Sauce.  This might sound boring to you, but I promise, it is incredibly tasty and puts a smile on my face every time I make it.  Simple can often times be the best, at least in my experience.
Since it was always my favorite meal at home growing up, I learned to make it basically as soon as I could reach the stove.  I consider using store-bought sauce pretty blasphemous at this point.  I just find that it can never compare, is too sweet, or has a packaged onion-y flavor.  Not to mention, homemade sauce can be put together in only 20-30 minutes.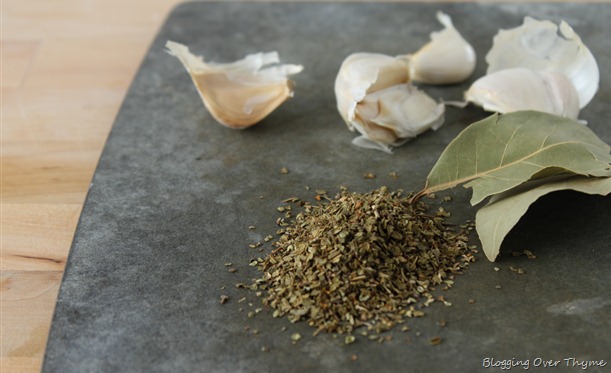 You see, I always have canned tomatoes (Pomi preferably—no endorsement, it's just my favorite), dried oregano, bay leaves, and dried pasta lying around.  I also always have Parmigiano-Reggiano in my fridge, it is something I could not live without!  I would rather give up cable than that cheese.  Seriously.  I blame this on my Italian heritage.
I've made a few minor tweaks to my family's recipe over the years, but it has pretty much stayed true to the original my mom passed on to me so long ago.
If you're ever looking for a great dinner meal, look no further.  This is the best tomato sauce I have yet to encounter.  Enjoy!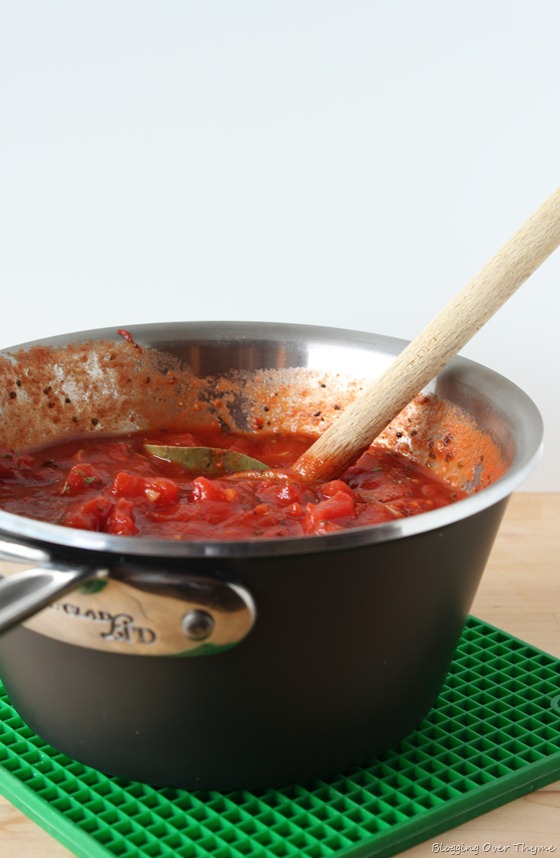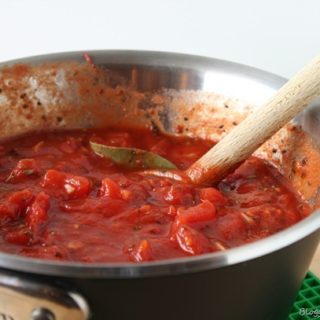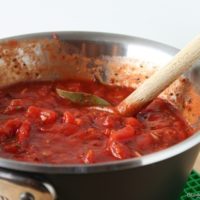 Homemade Tomato Sauce
Yield: 4 Servings
Prep Time: 15 minutes
Cook Time: 45 minutes
Total Time: 1 hour
Ingredients
2 – 28 ounce cans diced tomatoes (Pomi brand, preferably)
2-3 tablespoons tomato paste
4-5 cloves garlic, minced
2-3 dried or fresh bay leaves
2-3 tablespoons dried oregano
extra virgin olive oil
Instructions
Using large saucepan, heat enough olive oil to lightly cover the bottom of the pan over medium heat.
Once oil is warm, add chopped garlic, stirring continuously for 30 seconds, making sure that the garlic does not brown (this is essential).
Add bay leaves and half of the dried oregano to the pan and stir continuously for a minute.
Add canned tomatoes, stir together and bring to low simmer. Add in the rest of the oregano and canned paste and stir to combine.
Simmer sauce for 25-45 minutes. This will add a lot of flavor and allow the sauce to thicken!
Prepare pasta according to directions. Drain pasta well, return to pot, coat with olive oil, and add sauce (you can choose to add all or leave a little to spoon over each serving, which I like).
Serve with freshly grated parmesan (the really good stuff)!
Nutrition Information:
Yield: 4
Serving Size: 1
Amount Per Serving:
Calories: 117
Total Fat: 5g
Saturated Fat: 1g
Trans Fat: 0g
Unsaturated Fat: 3g
Cholesterol: 0mg
Sodium: 465mg
Carbohydrates: 20g
Fiber: 9g
Sugar: 12g
Protein: 4g
A Beautiful Plate provides nutritional information, but these figures should be considered estimates, as they are not calculated by a registered dietician.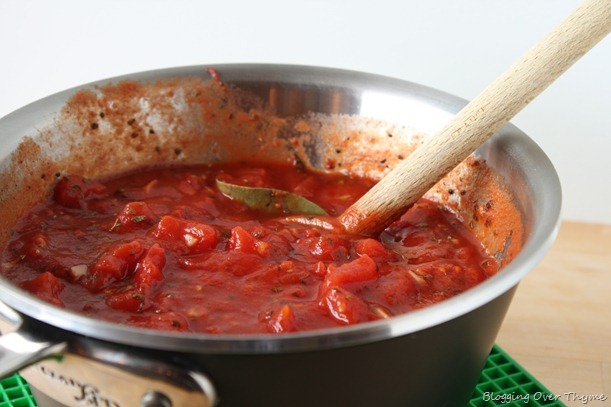 **Some Italians say that you should coat the pasta with a little bit of butter and olive oil, but I read recently that you should use the type of fat that the sauce was made with.  Therefore, pastas with cream sauces (based in butter) should have butter added to the pasta, and tomato sauces made with olive oil, should be coated with olive oil once cooked**
**I will sometimes reserve a little bit of the pasta water (1/2-3/4 cup) to thin the sauce down once I mix it with the pasta.  The pasta water also has starch which will allow the sauce to cling and coat the pasta well**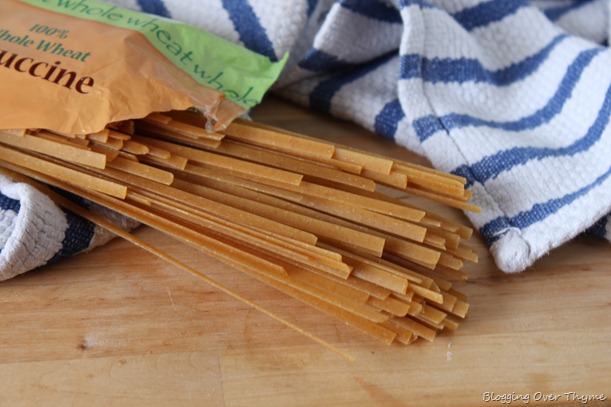 I made this pasta on the first night in this apartment.  It makes me feel at home no matter where I am.  In fact, right now I have a pot of it cooking on the stove ready to be devoured with pasta soon…
Dinner accomplished.
This post contains some affiliate links, which means that I make a small commission off items you purchase at no additional cost to you. Please read my
disclosure policy
for more information.