Homemade Tomato Sauce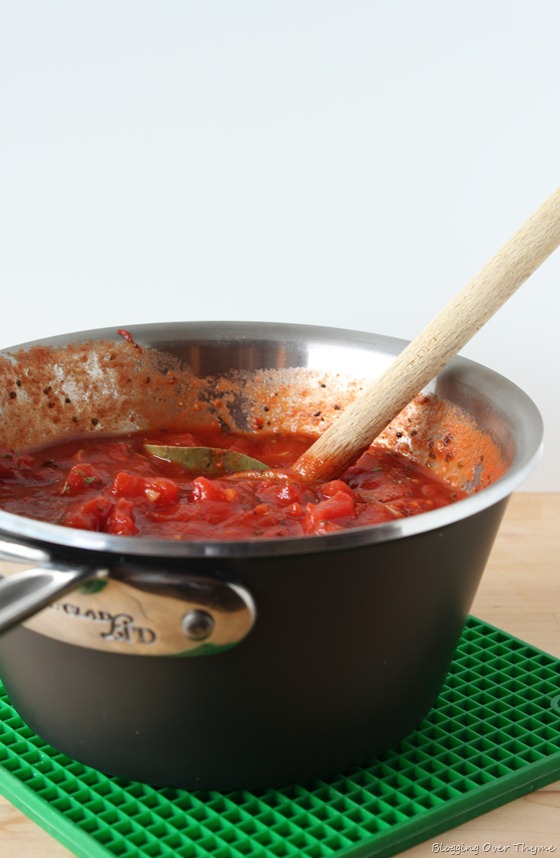 Lately, I have been struggling to come up with dinner ideas. This is partially due to the fact that I've enacted a grocery trip ban to avoid bringing more stuff to bring to our new apartment next week.
The pantry is slowly dwindling and there is not much I can make with things like canned tuna, kalamata olives, mustard, a neglected can of chickpeas, and pureed pumpkin.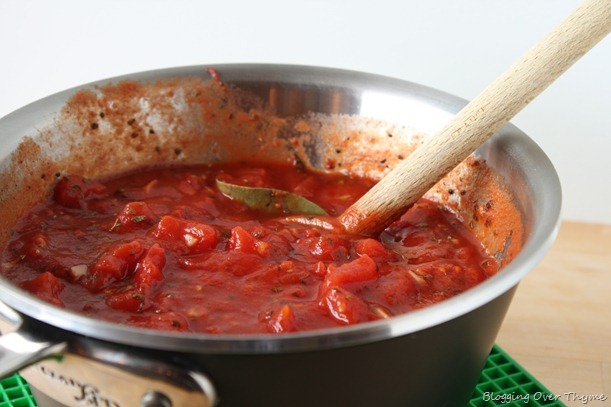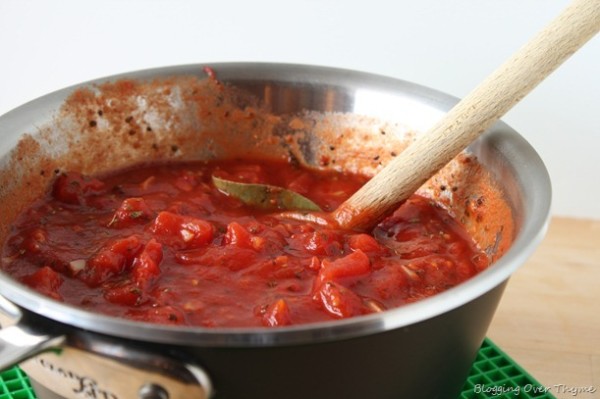 But one dish that I can always turn to when I have no clue what to make or just don't feel like going to the grocery store, is one of my absolute favorites: Pasta with Homemade Tomato Sauce.
This might sound boring to you, but I promise, it is incredibly tasty and puts a smile on my face every time we make it. Simple can often times be best.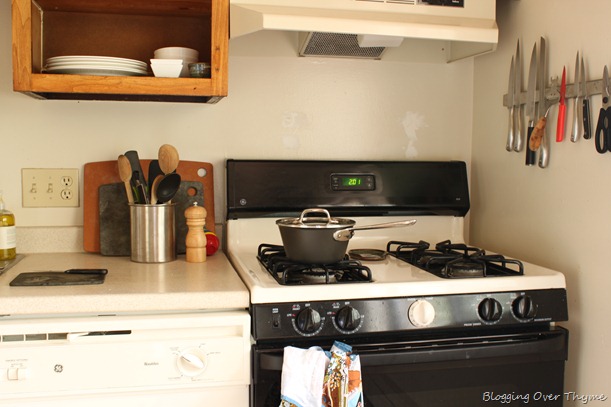 You see, I always have canned tomatoes, dried oregano, bay leaves, and dried pasta lying around. I also always have Parmigiano-Reggiano in my fridge, it is something I could not live without!
I've made a few minor tweaks to my family's recipe over the years, but it has pretty much stayed true to the original my mom passed on to me so long ago.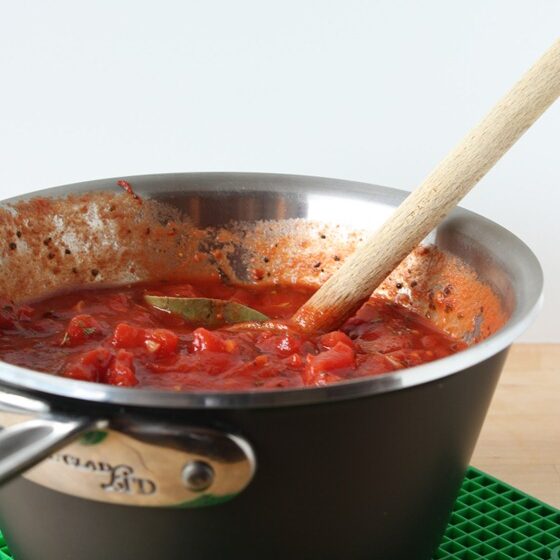 Homemade Tomato Sauce
Simple and flavorful everyday homemade tomato sauce for pasta.
Ingredients
2 tablespoons extra virgin olive oil
3-4 garlic cloves minced
1 tablespoon tomato paste optional
1 (28-ounce) can crushed or whole Italian plum tomatoes
1-2 tablespoons dried oregano depending on preference
2 dried bay leaves
kosher salt
freshly ground black pepper
Instructions
Heat the oil in a saucepan to medium heat. Add garlic, stirring constantly, and cook for 1 minute or until fragrant. Be careful not to let it brown. Add the tomato paste, oregano, and bay leaves,if using, and cook for an additional minute or so until fragrant.

Add the canned tomatoes, a generous pinch of kosher salt, and generous grind of black pepper. Stir and bring to a low simmer. Simmer for 30 to 45 minutes. Season to taste with salt and pepper and use or store for later.
Serving: 1serving, Calories: 117kcal, Carbohydrates: 20g, Protein: 4g, Fat: 5g, Saturated Fat: 1g, Polyunsaturated Fat: 3g, Sodium: 465mg, Fiber: 9g, Sugar: 12g
This post contains affiliate links, which means that I make a small commission off items you purchase at no additional cost to you. Please read my
privacy policy
for more information.