The Windy City (Part II)
Catch up on Part 1 here…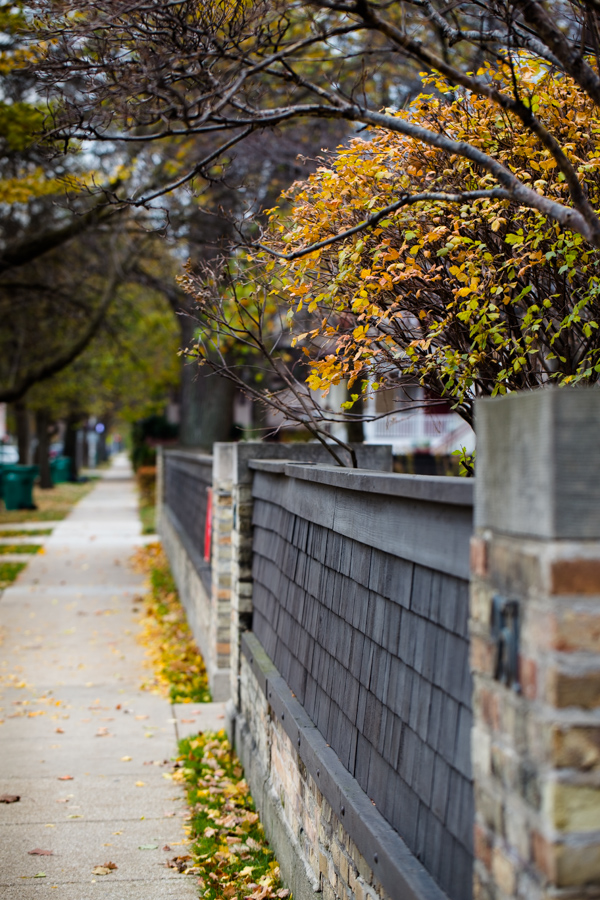 Our second full-day in Chicago was just as exciting as our first one! But before I tell you about that, I must recap our dinner the previous night at Stephanie Izard's Girl & The Goat. We were somehow lucky enough to get reservation a few weeks earlier.
Connor and I shared a bunch of different plates, and we were totally stuffed by the end of the meal! Everything was delicious, but incredibly rich. Oh my gosh, so rich!
It was definitely one of those situations where we ate way too much in order to try as many things as possible. But who am I kidding? That basically happens every time we go to a new restaurant. We tried the pan-fried shishito peppers (with parmesan, miso, and sesame), a kohlrabi salad (with pears, fennel and roasted shiitake), hamachi crudo, a country sour dough bread course with tuna and nicoise tapenade, and as the grande finale: the restaurant's signature pig face dish topped with fried potato stix and a sunny-side egg.
[Pig face is pretty much exactly how it sounds. If you're curious, this Serious Eats post sums up how it is prepared (warning: it is a little graphic, so be prepared).]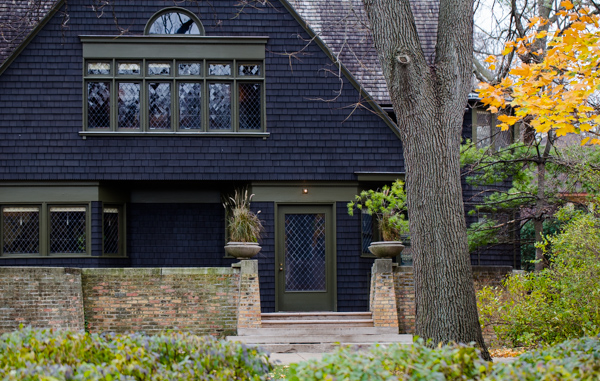 The next morning, we headed to Oak Park to go on a tour of Frank Lloyd Wright's personal home and studio. I'm a sucker for house tours (and pretty much all architecture in general) and we were in a tiny group of less than five people, so it couldn't have been more perfect.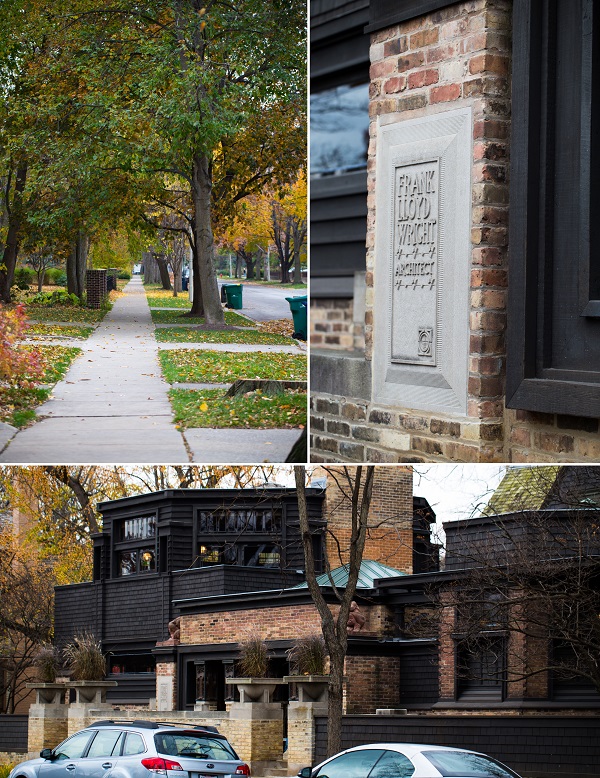 The entire Oak Park neighborhood is gorgeous and the fall leaves were at their absolute peak!
I've never had the chance to visit a Frank Lloyd Wright property before, and this one is extra special because it showcases the first of many of Wright's architectural philosophies, design concepts, and experiments.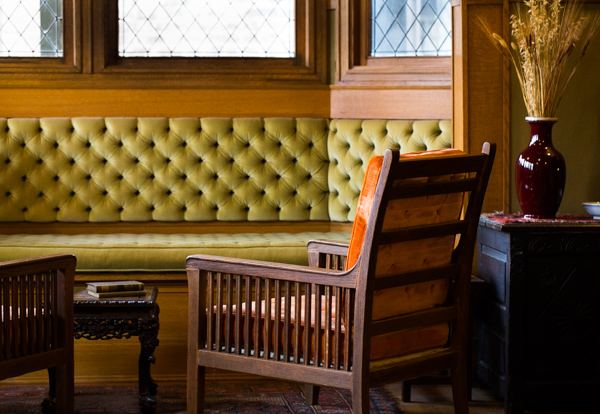 Obviously, Wright is a really iconic architect and designer, but besides seeing photographs of his other properties and knowing a fact or two, I really did not know much about him at all, so it was really interesting.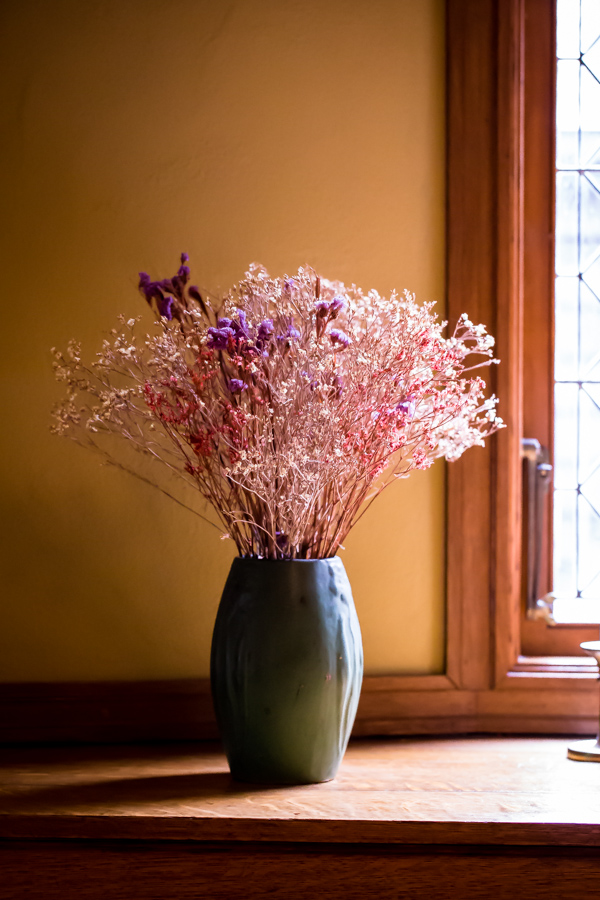 And the light was perfect, so I was extremely shutter-happy. What else is new, right?
I took full advantage of the 'photography' group pass option in order to be able to take photos of the interior of the house. So many photos! This post is already bursting at the seams with them, and I could have shared a million more.
I think the tour guide was ready to kill me. Seriously though.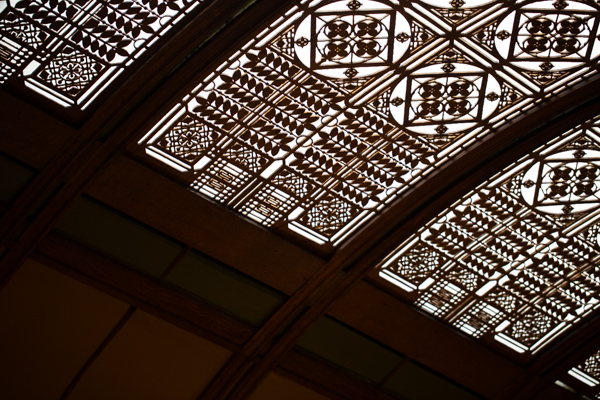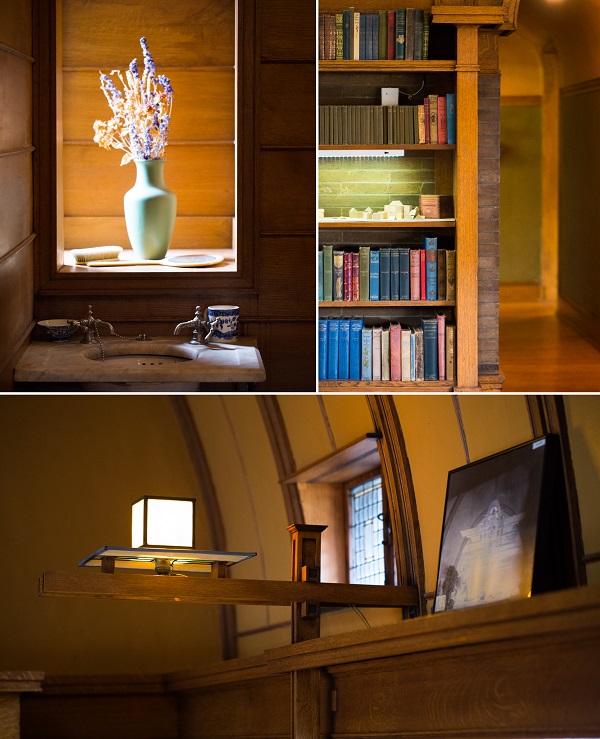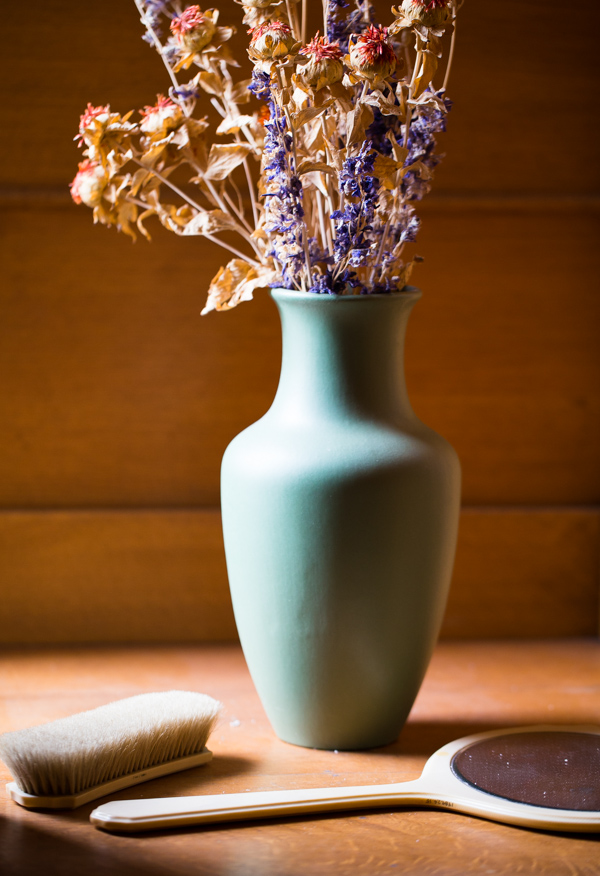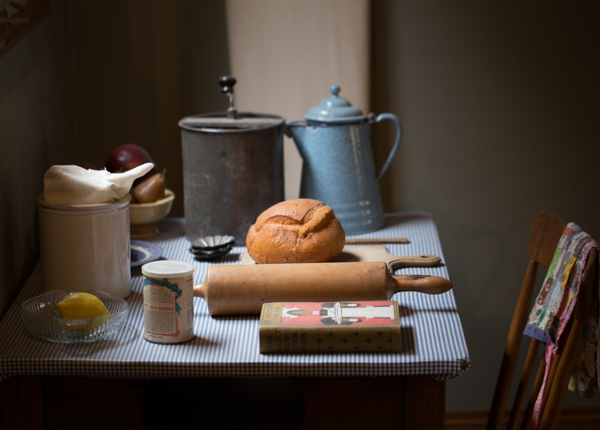 Obviously, I photographed the most important room in the entire house: the kitchen. Just kidding!
Kind of, sort of.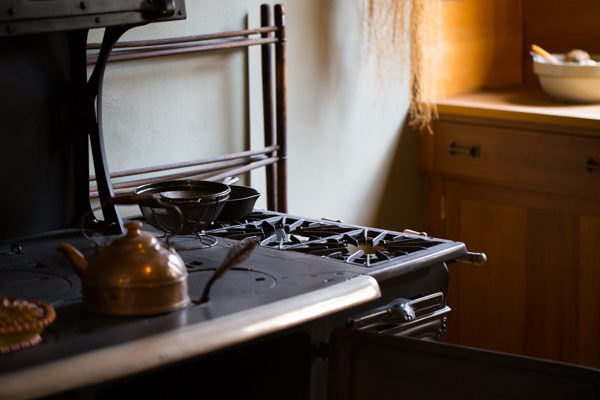 In addition to touring Frank Lloyd Wright's 'prairie style' home, we also had a chance to tour his attached studio, which is where he essentially ran his entire architecture and design firm for many years.
I can't even begin to describe the space or how it was laid out and designed. Obviously the guy was a creative genius (understatement of the century).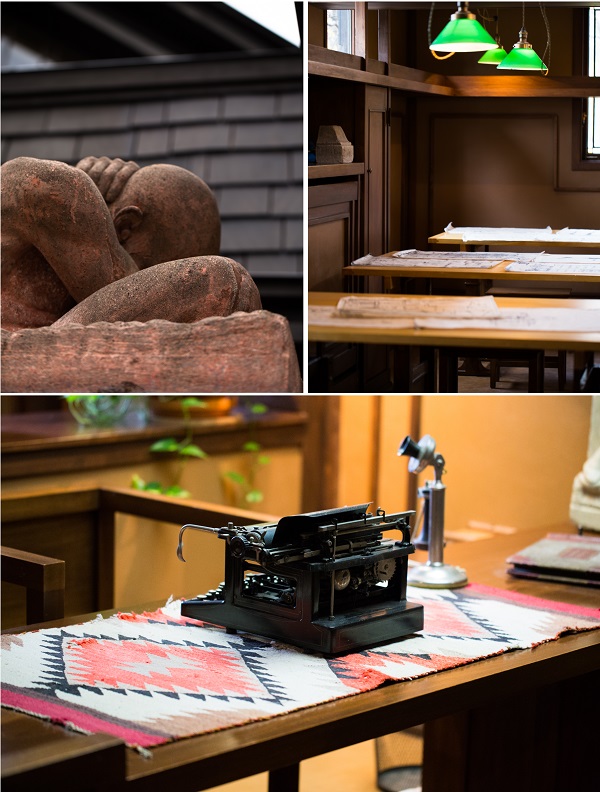 After our formal tour, we took a self-guided tour of the surrounding historic Oak Park neighborhood, which is the world's largest collection of Wright architecture, containing seven other Wright homes.
The entire neighborhood is incredibly picturesque, and all of the houses are beautiful.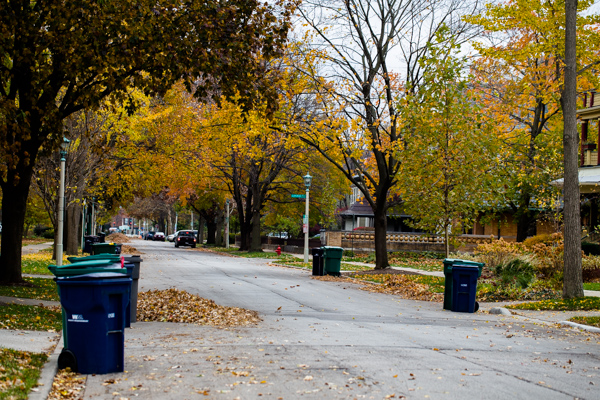 We might or might not have walked into Oak Park's downtown area and stopped at a local bakery to enjoy a slice of warm caramel and chocolate croissant bread pudding.
Priorities, people.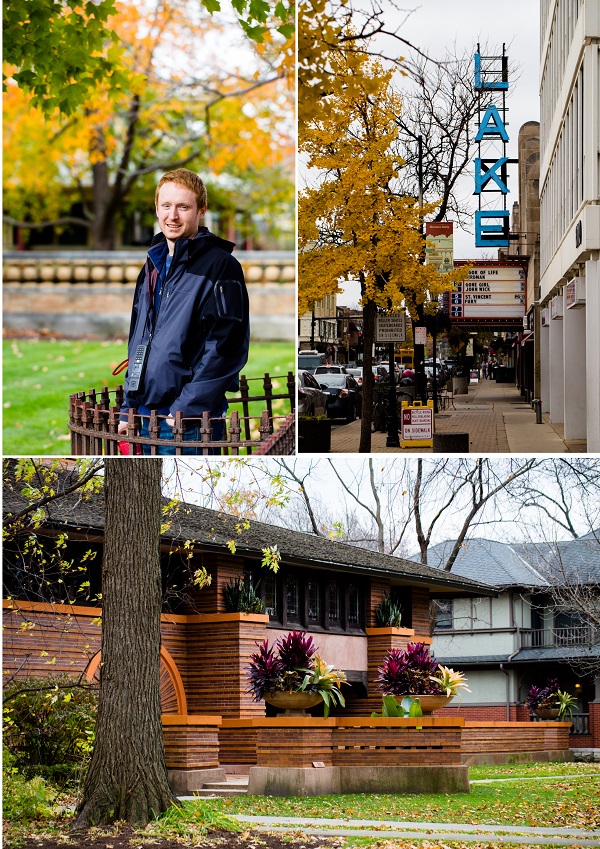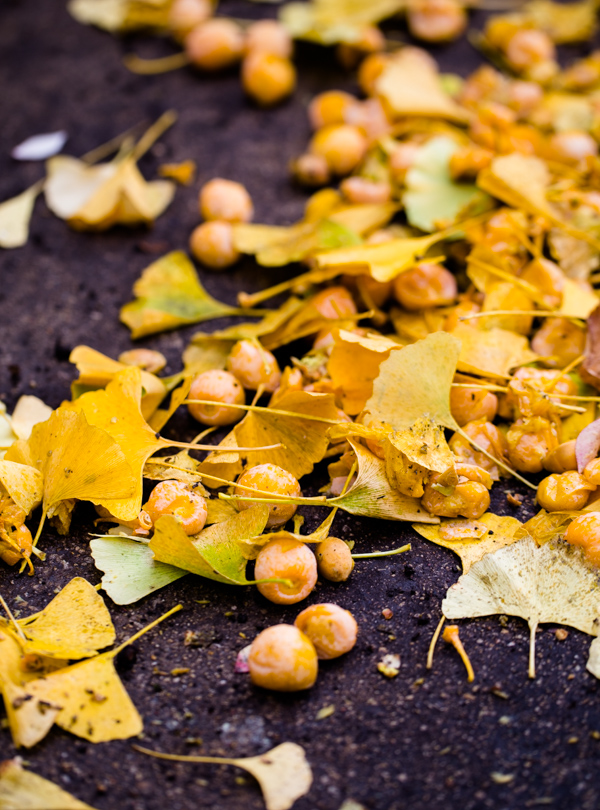 Also, halfway through the neighborhood tour, I got distracted by the world's cutest yellow Labrador puppy and lost all concentration. So typical.
[I need one.]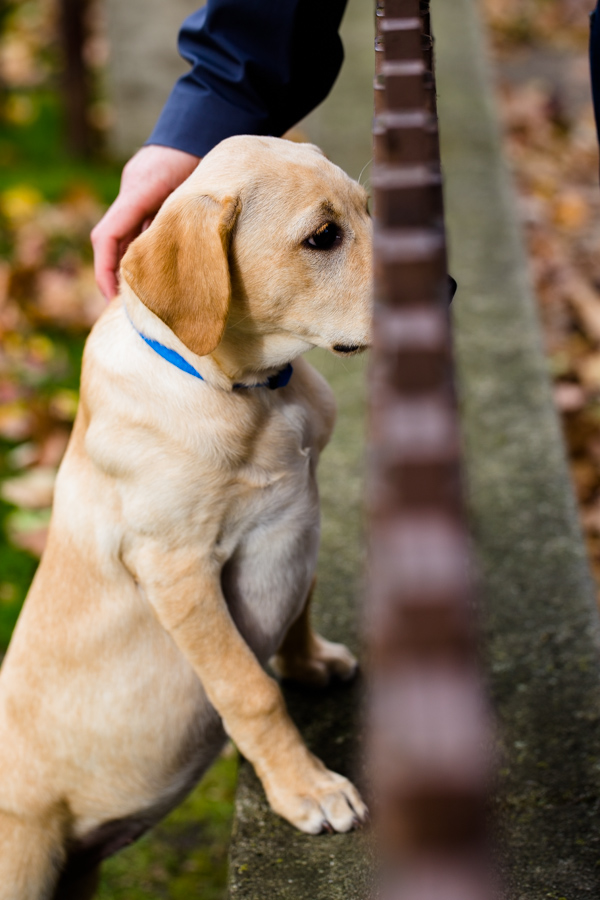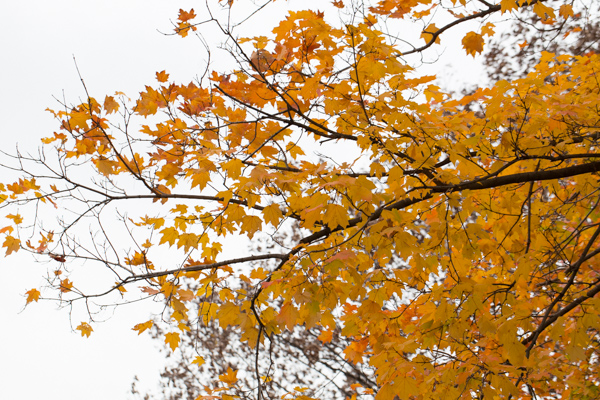 At this point, it was almost two o'clock in the afternoon and I refused to miss out on the opportunity to eat at Rick Bayless's XOCO, which I had heard so much about (and which was unfortunately closed the previous day).
So, we drove all the way back into the city to River North for a late lunch.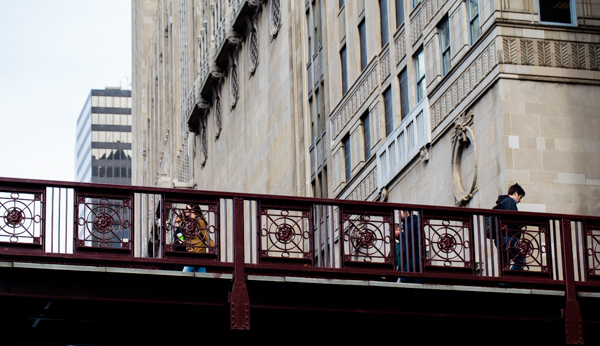 We shared chips and guacamole (with all the toppings–something which I will be recreating immediately!), and two tortas: the warm Woodland Mushroom torta (complete with chipotle-garlic mojo, goat cheese, black beans, arugula, and three-chile salsa) and the Ahogada torta–pictured at the bottom–which is essentially golden pork carnitas, black beans, and pickled onion on a baguette.
The Ahogada torta comes in a spicy tomato and arbol chile broth. Oh my gosh. I couldn't tell which one I liked more. They were both so, so good.
My new goal is to move to Chicago so that I can eat every single thing on XOCO's menu and dine at all of Rick Bayless's restaurants. I'm barely kidding.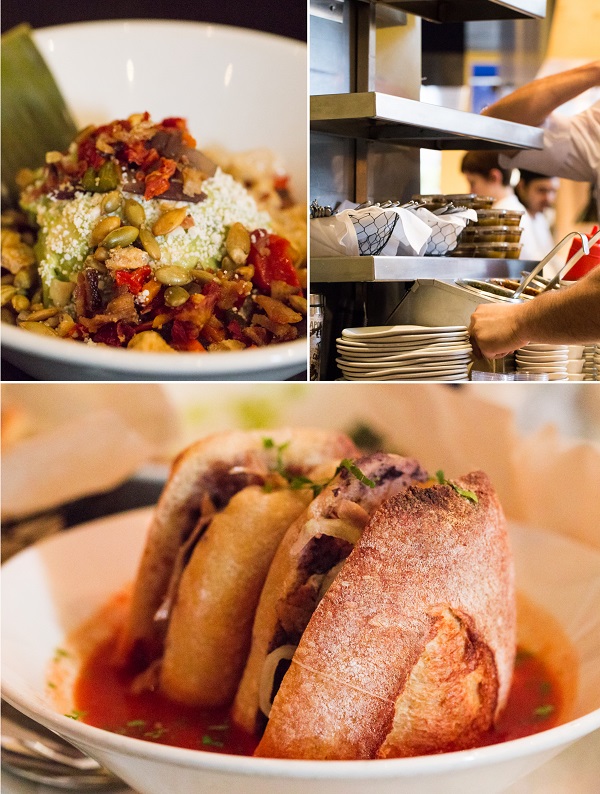 So many of you (via Instagram) insisted that I try XOCO's drinking chocolate while I was there and obviously, I couldn't help myself. Especially when I read more about it on the menu.
XOCO roasts and grinds their cocoa beans to make all of their signature drinking chocolate. I ended up trying the Aztec hot chocolate with fresh-ground chocolate, allspice, and chile. Super smoky, a little bit spicy, and incredibly interesting and different!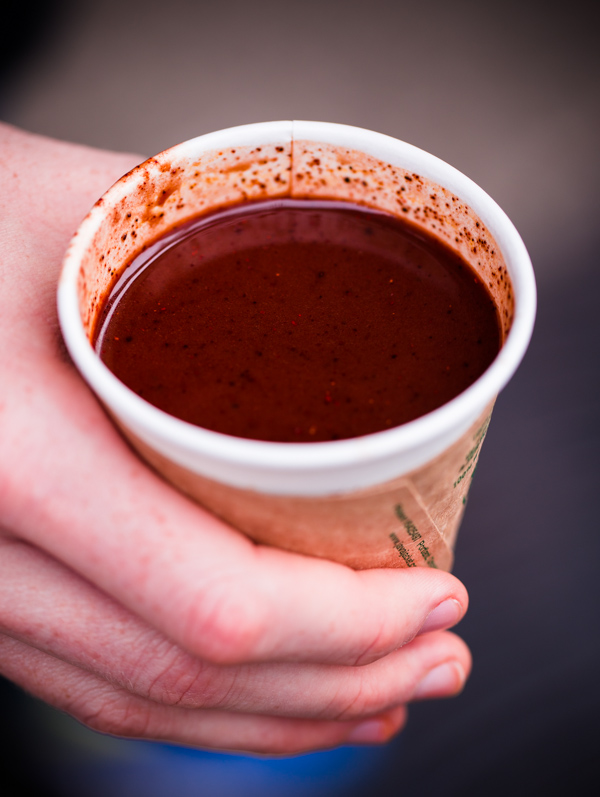 While I enjoyed my hot chocolate, Connor insisted that we go around the corner so that he could get a doughnut at Glazed & Infused (another recommendation that you all gave–seriously, you guys are awesome).
Somehow Connor still had room to eat a massive caramel pumpkin pecan doughnut. We also bought an old-fashioned for our road trip the following day!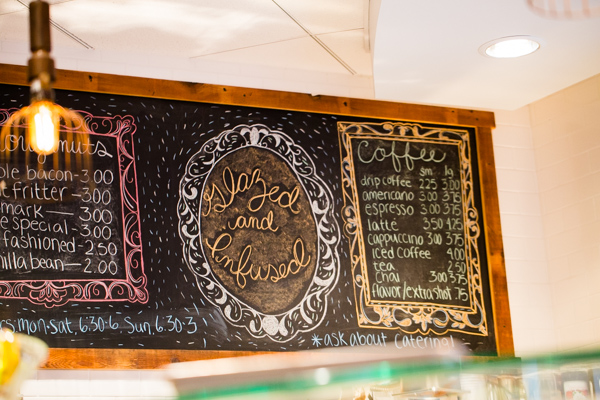 We spent the rest of the afternoon (which wasn't very long, since it was basically 3 pm at this point) walking around the area before heading back to our place, where I caught up on some work and promptly took a food coma nap.
Since we had eaten so much food at lunch, we didn't end up going to dinner until almost 9 o'clock that night. We were lucky enough to get a table at The Purple Pig after about an hour's wait, and we loved it. Definitely one of the best meals during the trip as well (but they were seriously all good). It was a great way to end our time in Chicago!
The next morning, we got up super early and drove the 700+ miles back to DC! I don't think I've been on such a long road trip for a while, and I got bored within about 4 hours (it is an 11-12 hour drive). On a positive note, we drove through a time zone (never done that before!), stopped to check out the University of Notre Dame (my first time in Indiana), and listened to this hilarious audio book by Jim Gaffigan!
It is pretty crazy to think that we might be making the trip up in there again in a few (way too) short months to search for a place to live! Nuts, right?
This post contains affiliate links, which means that I make a small commission off items you purchase at no additional cost to you. Please read my
privacy policy
for more information.