2021 Holiday Gift Guide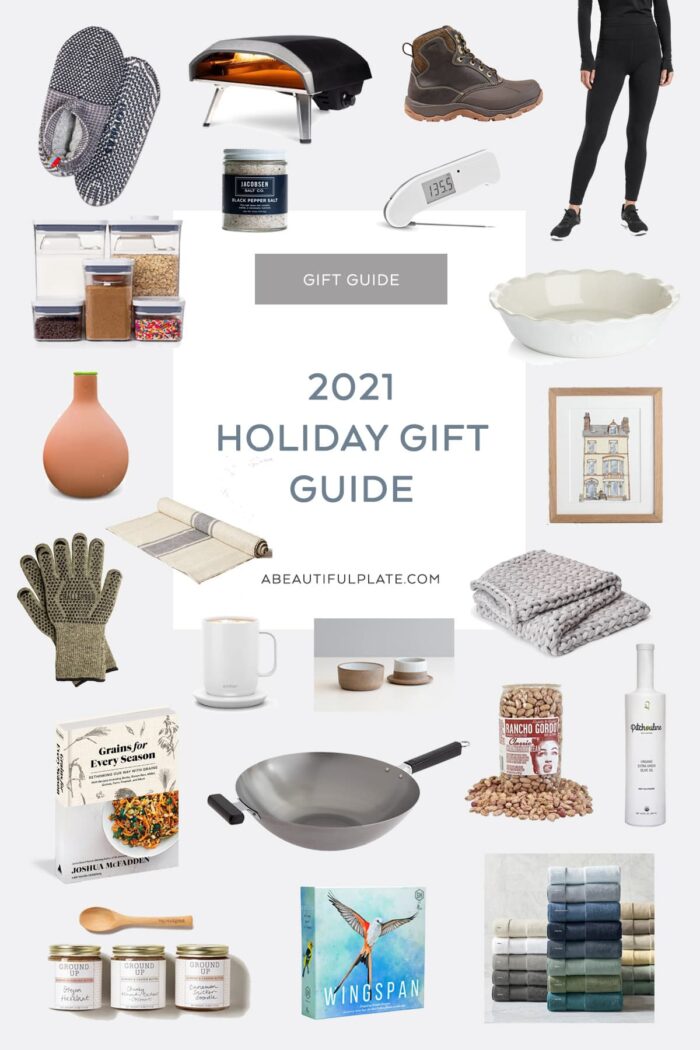 My annual holiday gift guide is here! You'll find more than 60+ gift ideas in this year's guide.
Instead of creating various posts, I've compiled all of the gift ideas into one master guide. You'll find all sorts of fun, creative, and practical gifts under the following categories:
Food & Cooking Gifts Under $75
Clothing & Home Goods (including unique edible gifts!)
New & Timeless Cookbooks
Well-Tested Kitchen Splurges
Zero & Low-Waste Gifts
Best of all, nearly all of the items in this guide I own myself (and have personally tested) or have bought and gifted to others (as noted by a * asterisk). I've also included other well-researched and highly recommended items for more ideas.
As always, I hope you can use this year's gift guide to find unique, practical, and well-loved gifts for family and friends this holiday season! You can find all my previous years gift guides here.
---
Food & Cooking Gifts Under $75: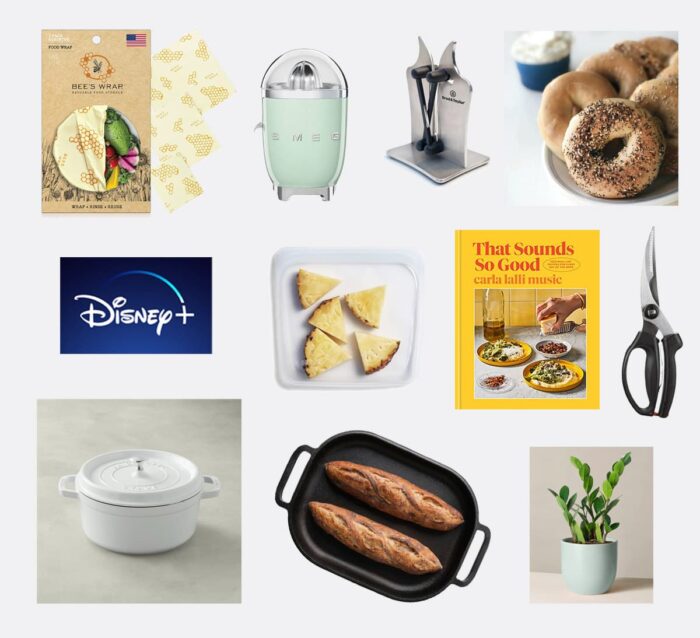 Practical Clothing & Home Goods
New & Timeless Cookbooks:
Well-Tested Kitchen Splurges:
Low-Waste Gift Ideas:
MasterClass Year Membership – love this idea for anyone who is curious or loves to learn new things. It would also make a great gift for anyone who is newly retired!
Bee's Wrap Assorted Pack* – one of my favorite stocking stuffers.
Local Compost Membership (here's a good resource!) – we gave our in-laws a 6-month subscription to a local composting service two years ago. They use it to this day. A great, zero-waste gift that makes a huge impact!
Audible Gift Certificate – if you know someone who loves audiobooks, I can't think of a better gift. I've heard from many that this is one of the best gifts they've ever gotten.
Potted House Plant – hard to kill and comes in a lovely ceramic or porcelain pot.
Grow Oya Ceramic Gardening Pots – a wonderful water-conscious gift for budding gardeners!
Airbnb Gift Certificate – the gift of travel in 2021. Cheers!
Restaurant or Coffee Shop Gift Card – consistently our most-requested gift, you can't have enough of these. Plus, you'll be supporting local businesses.
Baking or Cooking Class – I'm a big fan of experience-based gifts and these are always fun! Find a local spot or book a virtual class online.
Netflix, Apple TV, or Disney+ Yearly Membership – a practical gift that is always appreciated!
Stasher Bags* – I'm a big believer in using what you've got, but these silicone bags are so helpful in the kitchen. We use them constantly. The sandwich and stand-up are my most-used size.
Photoshoot Session with a Local Photographer – a wonderful gift for new parents (baby or pet!), couples, or small business owners.
---
Need more ideas? Check out my entire collection of holiday gift guides for further inspiration.
This post contains affiliate links, which means that I make a small commission off items you purchase at no additional cost to you. Please read my
privacy policy
for more information.