30 Minute Beef Bourguignon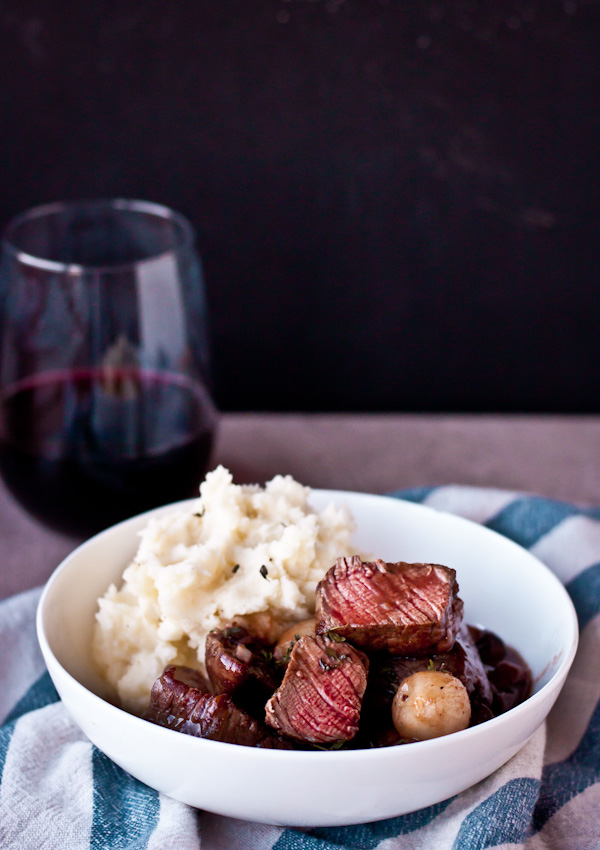 Beef Bourguignon!  Am I the only one incapable of saying that without doing a bad Julia Child impression?  It happens every time. I just can't help it.
While I'm not entirely sure she would approve of today's 30-minute version, I certainly do–and I'm guessing you will too.  We all need fast, incredibly flavorful dinners that we can throw together quickly. Let's get to it.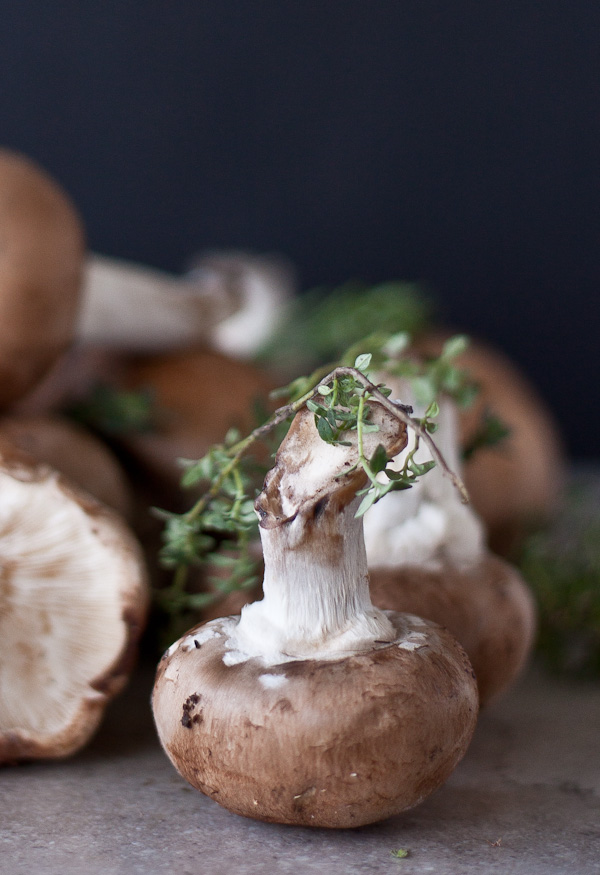 The first time I made this dish was back in culinary school. I remember it well, because we happened to make homemade spring rolls that day as well–it was very, very weird food pairing.  Anyway, on that day, we made a classic, no-frills version of the dish. After all, I was surrounded by French (and/or classically French trained) chefs and that is just how things were done.
Traditionally, beef bourguignon is a stew made with a very tough cut of beef, such as chuck, which comes from the shoulder of the cow.  It is flavored with red wine, beef stock, garlic, pearl onions, bacon lardon, and mushrooms, and cooked over low heat for at least an hour or two until the meat is extremely tender.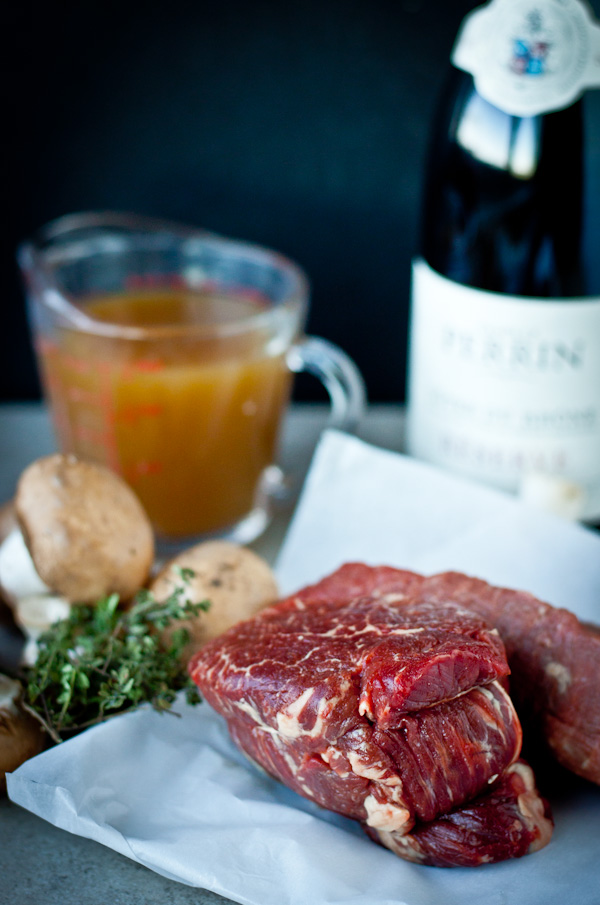 Today's variation of the dish includes all of the traditional components, but comes together in a fraction of the time. And for that, we have beef tenderloin, the most tender cut of beef out there, to thank.  Oh yes…and frozen pearl onions, which if you've ever peeled and cooked fresh ones, you know are a complete god-send.
To add even more flavor, a tiny piece of tenderloin is sacrificed in the cooking process and used to flavor the sauce. I was initially appalled at the idea of finely chopping tenderloin (dollar signs were flashing before my eyes!), but its a trick worth repeating and definitely provides some of that meaty, slow-cooked flavor that is so characteristic of beef bourguignon.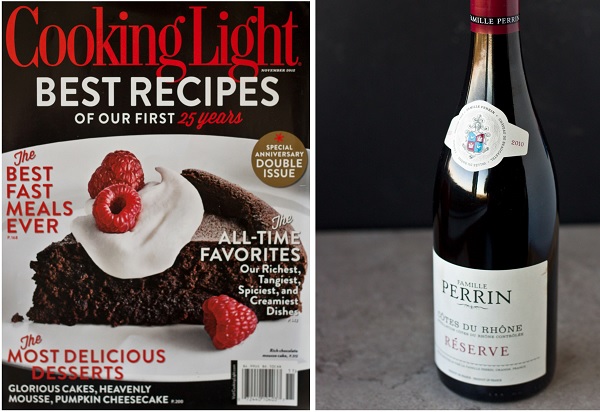 With that said, I do have a little bit of a confession.  Some liberties were taken with this week's Throwback post.  You see….I've been bookmarking old magazine recipes for weeks now, but when I came upon this recipe in a more recent (read: one year old) issue, I was hooked.
Skeptical (with a little tiny bit of hope mixed in there), but definitely hooked.  Granted, I did tell Connor several times, particularly after spending a small fortune on beef tenderloin at the store, that "this better be really, really good."  I think he was a bit scared.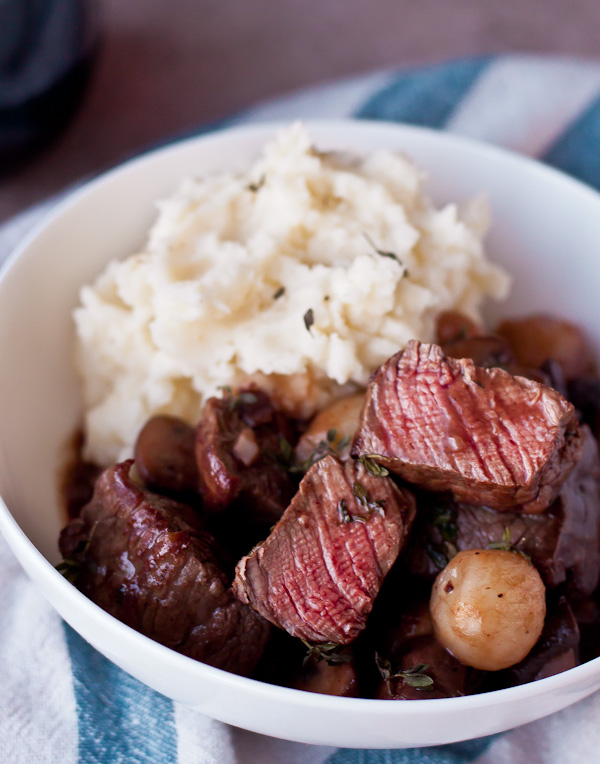 Thankfully, my fears were dissuaded when I started cooking and was quickly enveloped in the familiar, rich, and soul-warming smell of all these flavors cooking harmoniously together on my stove top.  Despite the short cook time, it has all the flavor and depth of a traditional beef bourguignon that we all know and love.
We ended up serving it with perfectly creamy mashed potatoes (made for the first time in my stand mixer–and now, will never make any other way), but feel free to substitute with fresh pasta, if that is more your thing.  Hope you enjoy it as much as we did!