Adventures with Marley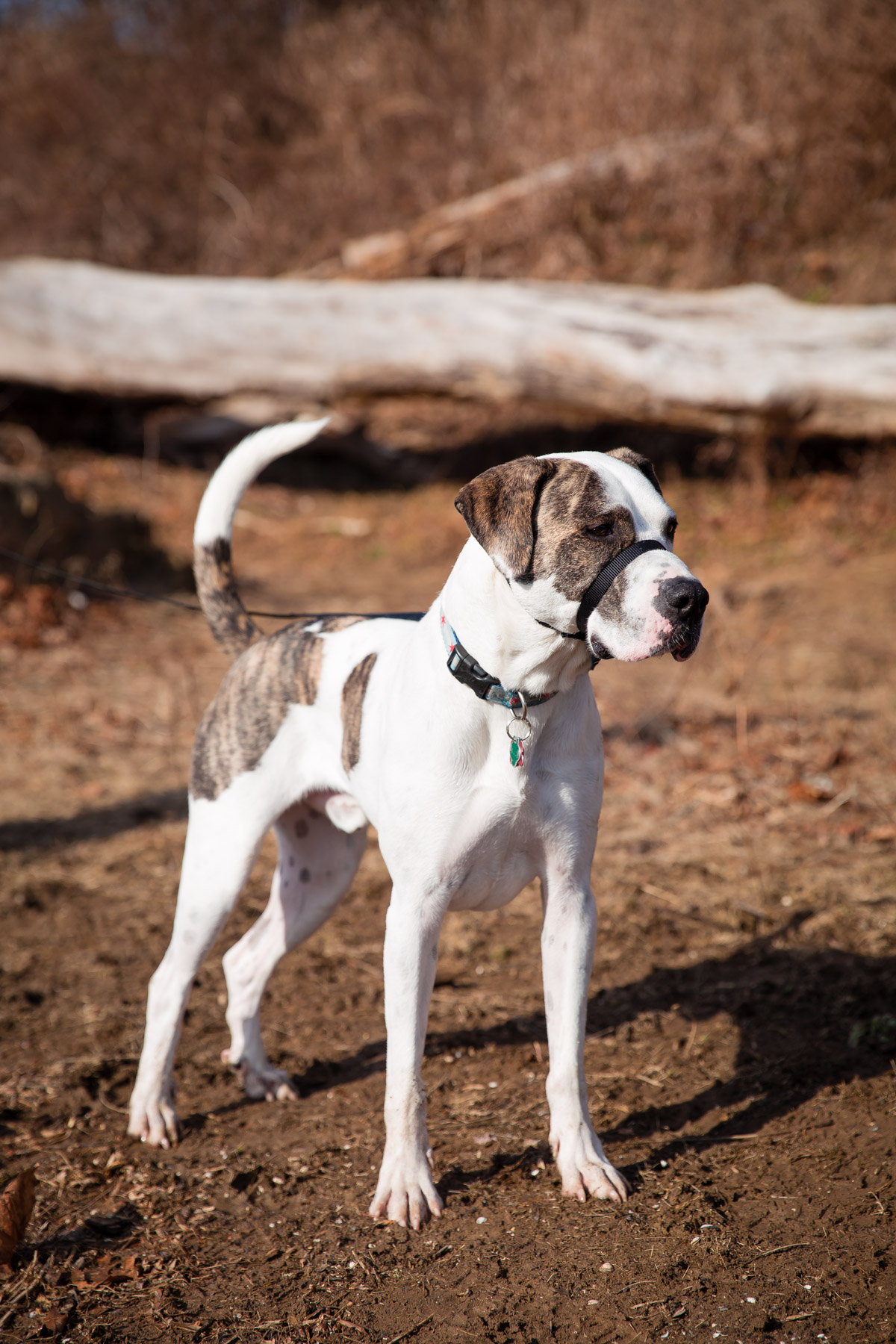 This post is in partnership with Castor & Pollux.
Just over nine months ago after an impromptu visit to the Anti-Cruelty Society, our lives changed for the better. We stumbled across a three year old, 70-pound ball of love.
Described as a fun-loving, playful, and very active (emphasis on the active) pup, Marley captured our hearts with his cautious tail wag, adorable head tilt, and droopy, yet inquisitive brown eyes. This big lovable rescue dog, who had spent the better part of a year in various shelters, became a member of our family.
Within a day or two, Marley became my shadow and constant companion. He followed me everywhere, kept me company when Connor was at the hospital at all hours of the night, lay at the foot of the stove while I was cooking, and convinced me with those classic sad eyes of his to step away from the screen, go on a walk, live life, and enjoy the little moments. After all, everything becomes much more fun when you bring a dog into your life: daily walks in the neighborhood, road trips to new places, or simple evenings and weekends spent curled up on the couch.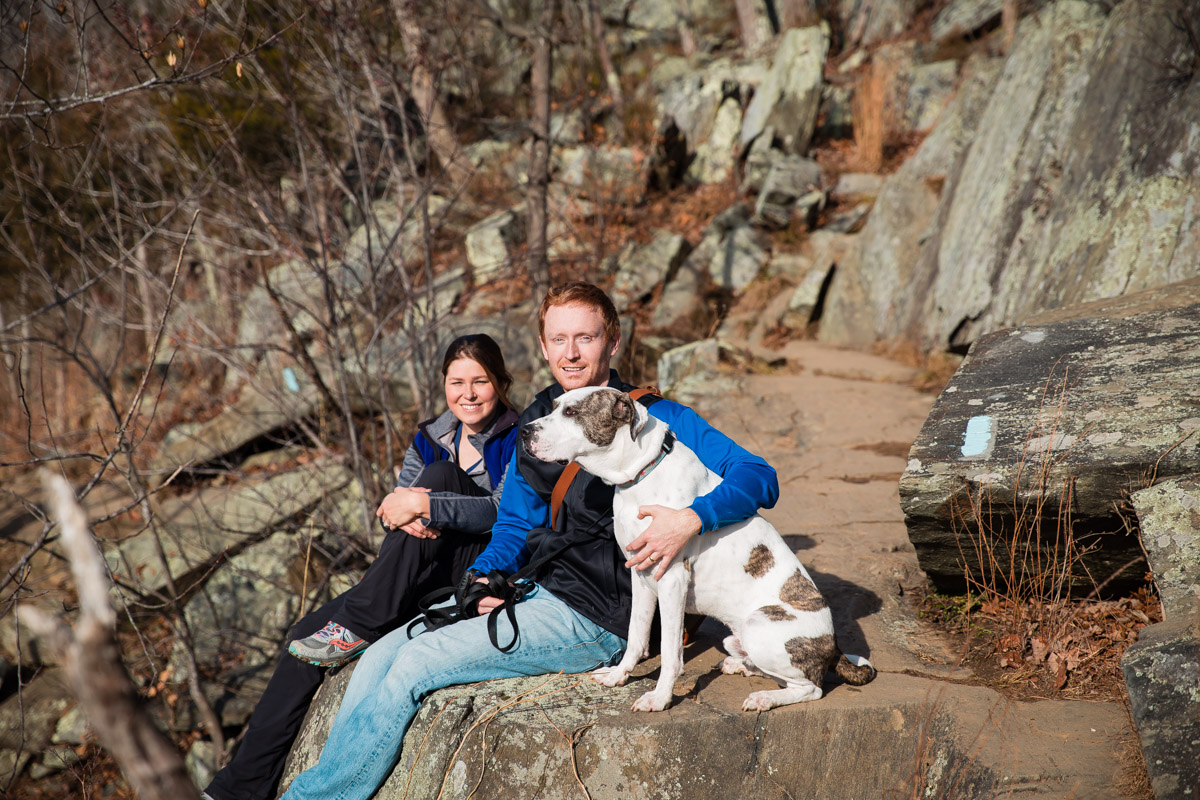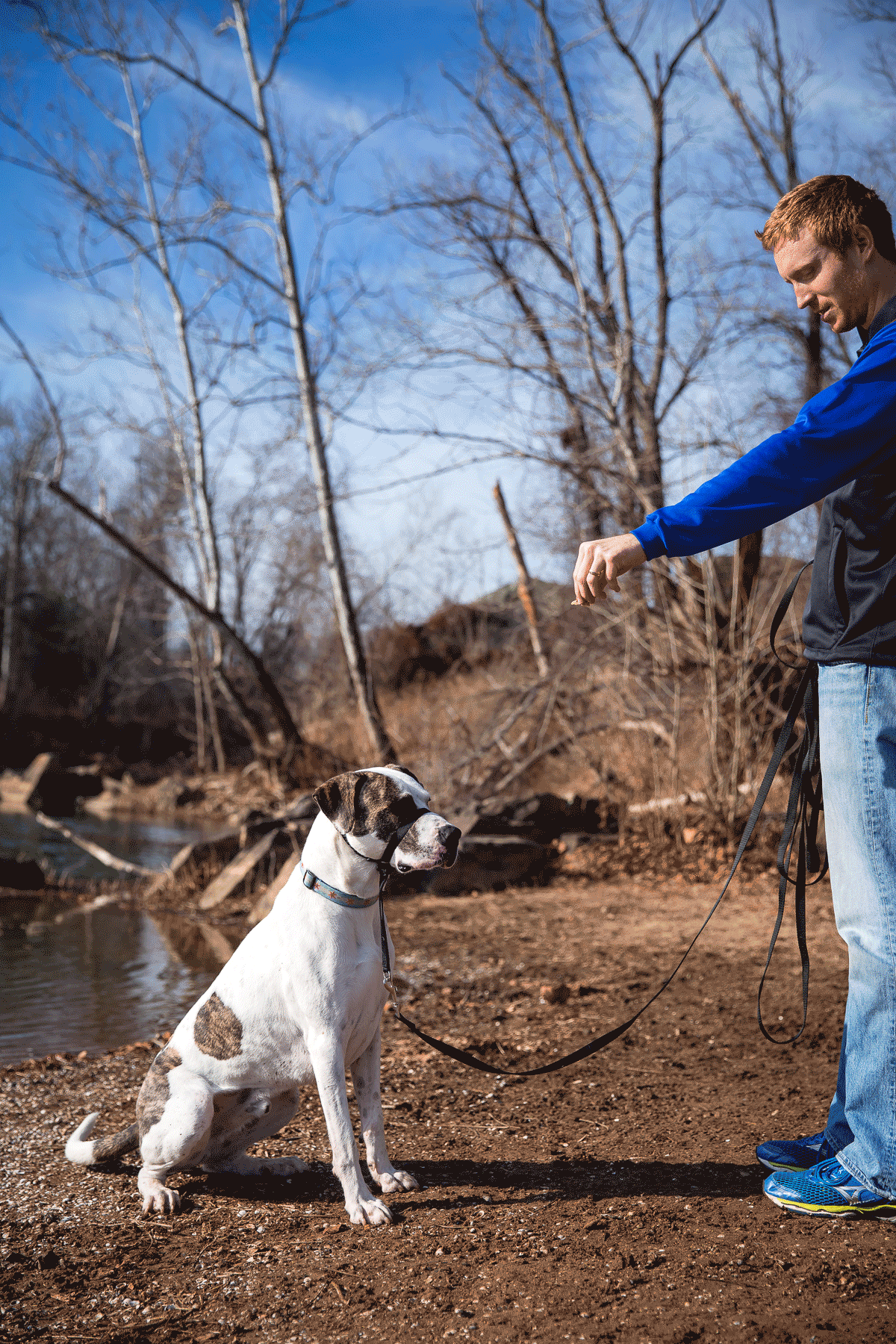 It seemed only fitting that we quickly discovered that Marley was just as particular about his food as both of his human owners. The only food that I could get him to eat in those first few days was leftover (ahem, organic) roast chicken from the fridge. Typical. Also, very, very confusing for someone that grew up with Labrador retrievers that ate everything in sight.
I searched high and low to find a dog food that Marley not only enjoyed eating, but one that was made with high quality and nutritional ingredients. I researched grain-free vs. non grain-free kibble. You name it and I most likely googled it that first week. I wanted a dog food that would support his health, activity level, and well-being, and one that was good for the planet too.
I first stumbled across ORGANIX® grain-free dog food during a routine trip to Whole Foods. After doing some research, I was immediately impressed by the company's mission and ingredient list.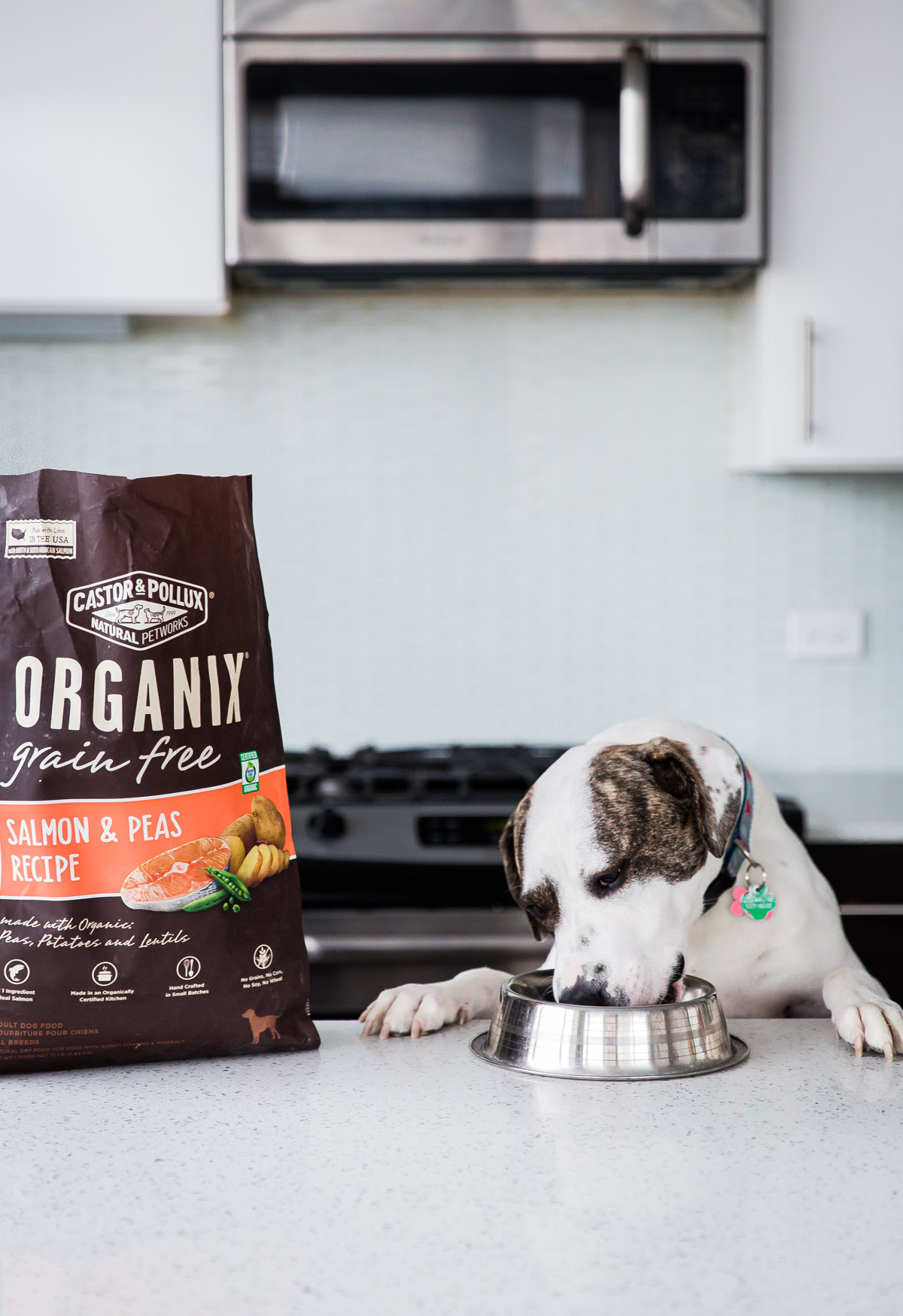 The first ingredient in every bag of ORGANIX® grain-free dog food is organic free-range chicken or turkey, real salmon, or lamb. Each batch is prepared in a organically certified kitchen and made with organic ingredients (such as chickpeas, peas, lentils, and potatoes) and produced without chemical pesticides, synthetic fertilizers, artificial preservatives, added growth hormones, or antibiotics.
It is a dog food that our whole family can feel really good about! Bonus: Marley is shedding less (thank you Omega-3's) and promptly responds with enthusiasm and excitement whenever the words 'breakfast' or 'dinner' are uttered (see above).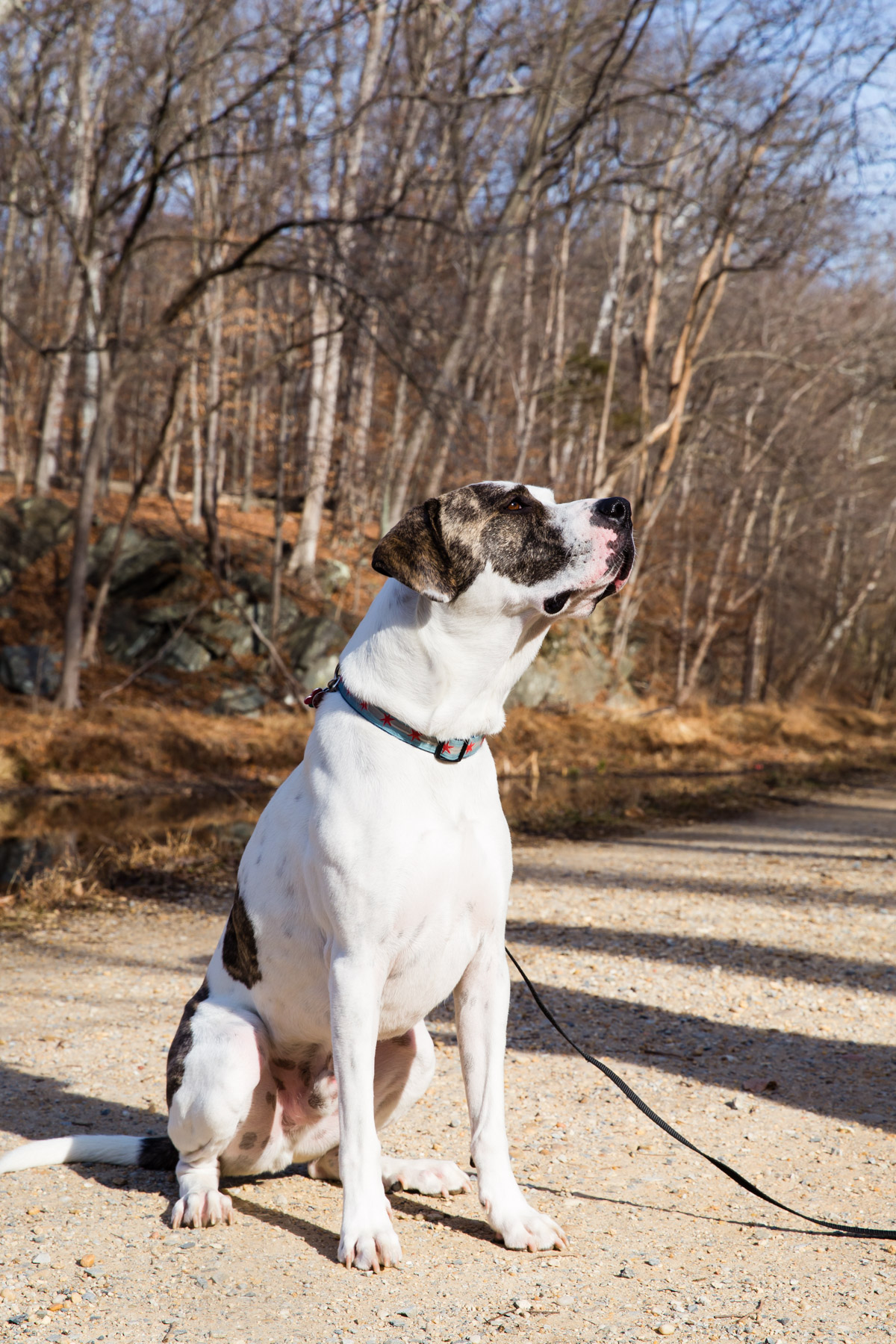 Despite being a huge couch potato in our apartment, Marley loves being outdoors more than anything. Connor and I routinely joke that Marley could literally go for hours (days?) if we had the stamina to keep up with him. Whether he's chasing after squirrels, jumping for snowballs, diving into the fountain at his favorite dog park in the city, walking for miles along lakeshore path, or sprinting up the sand dunes of Michigan, this dog has literally done it all.
We try to go on adventures with Marley as often as possible to keep life interesting for him and us. By the way, if you're a fellow Chicago native, Prairie Wolf dog park is our current favorite spot! During our recent trip home, we took him to the Billy Goat Trail, one of our favorite hiking spots in our hometown of Washington, DC. He loved it.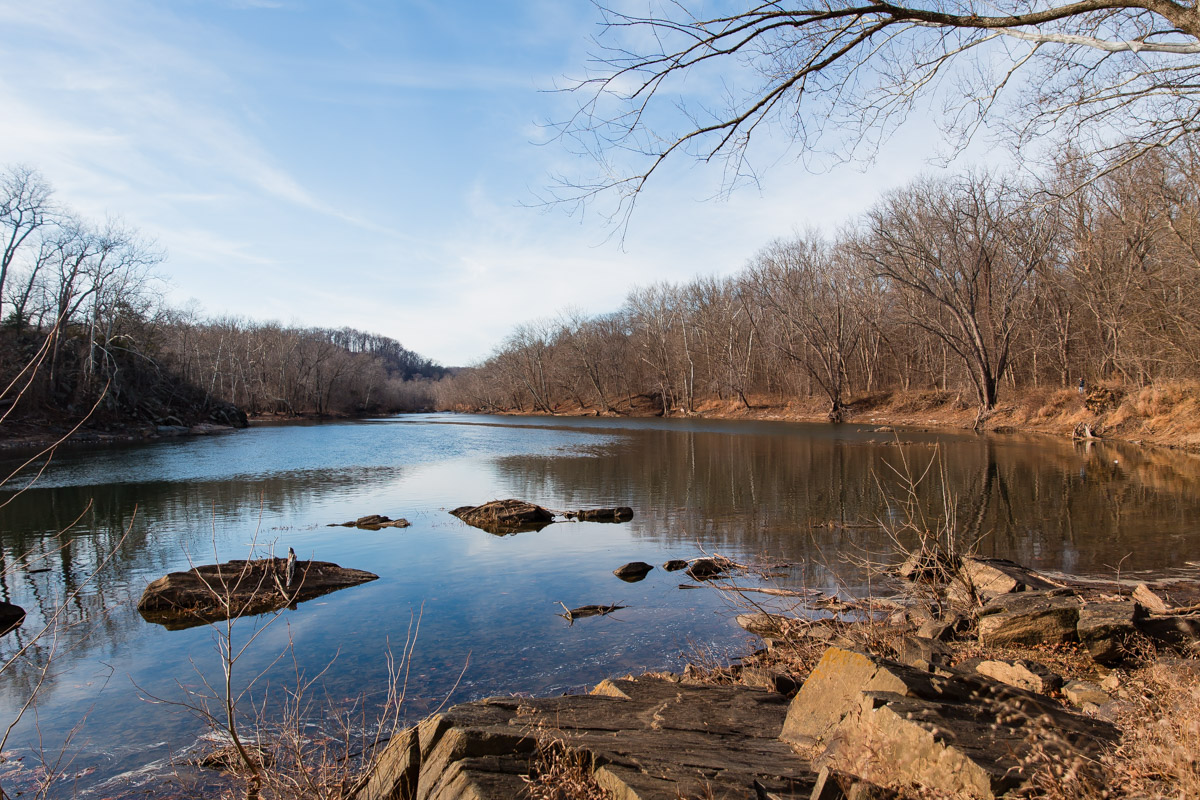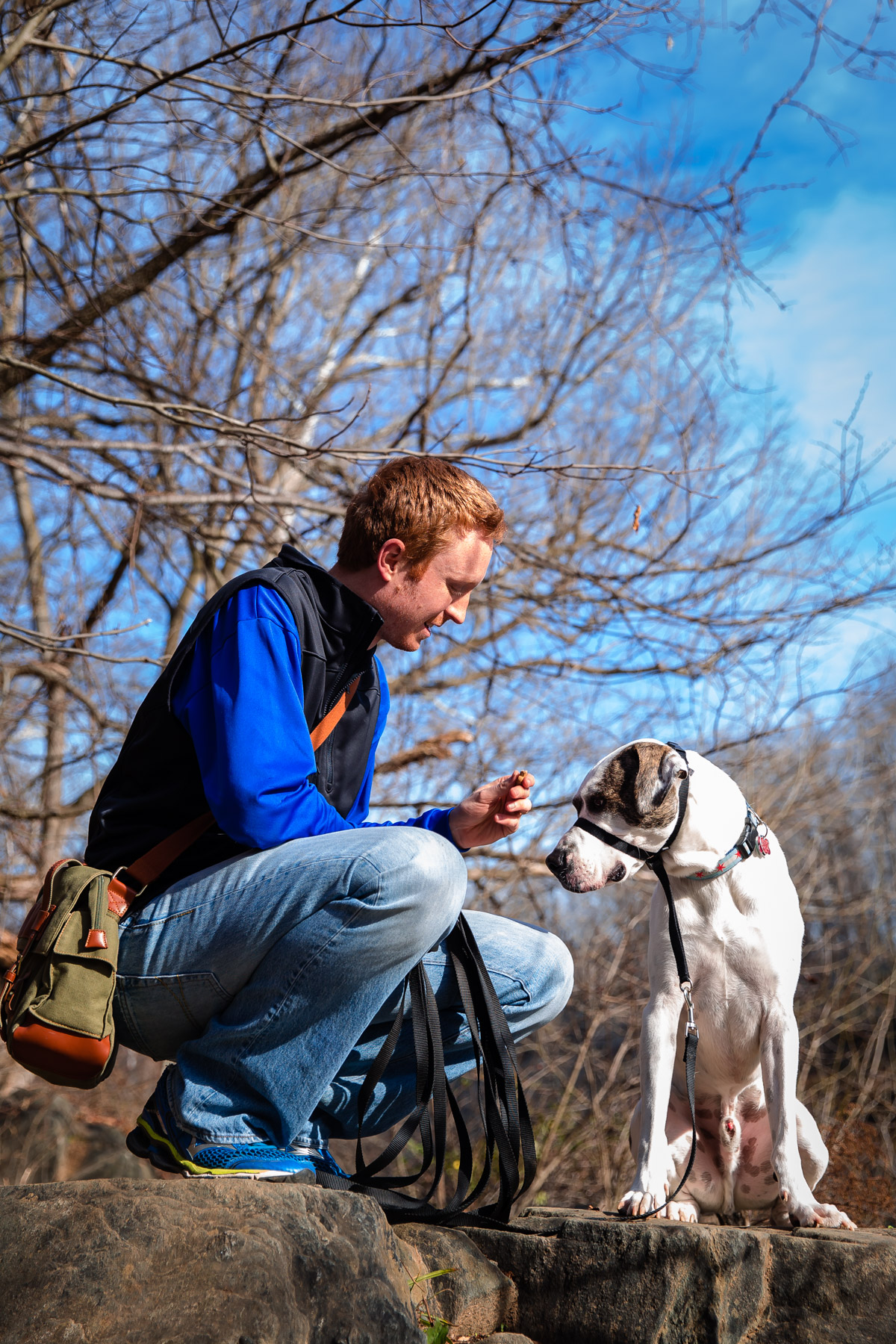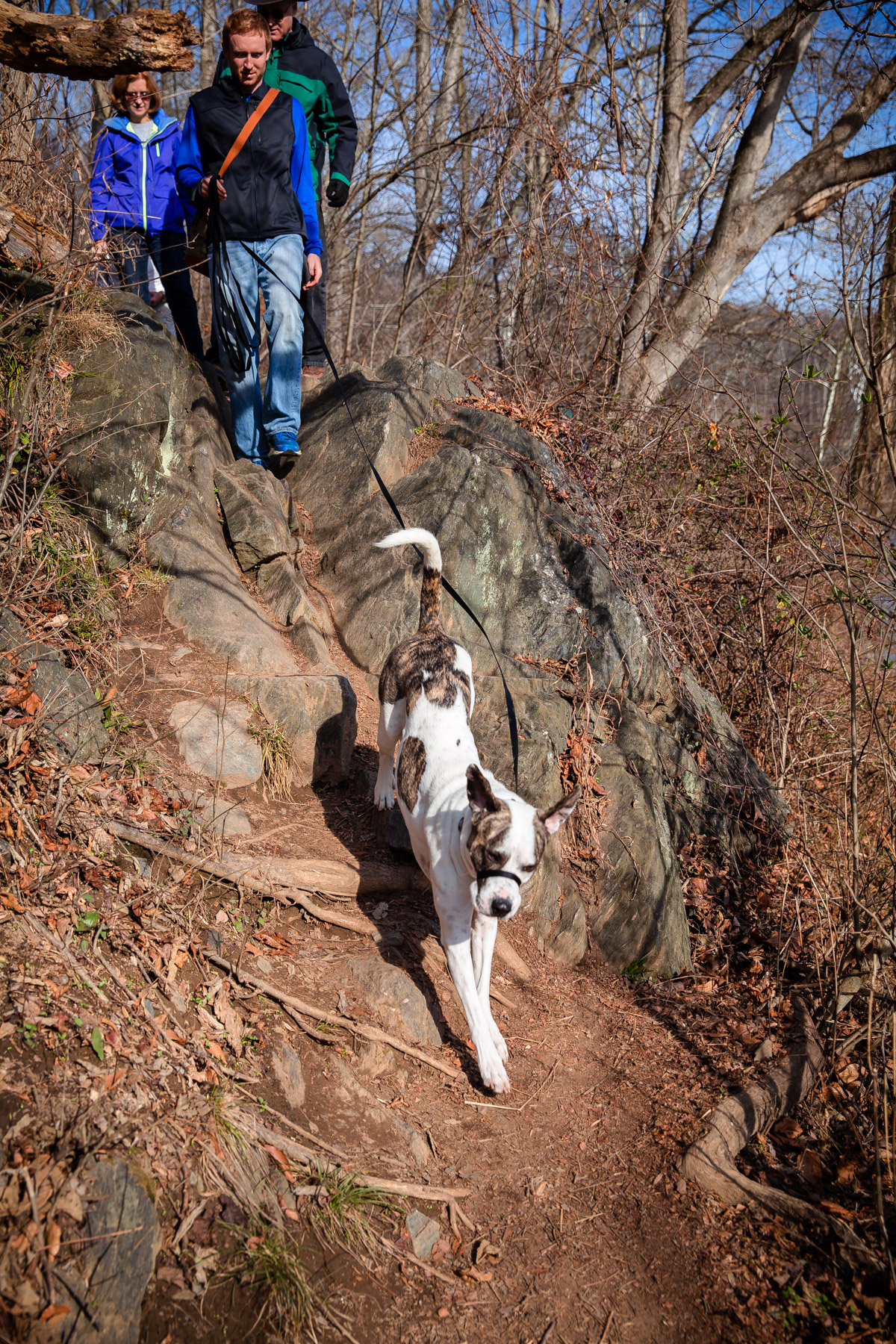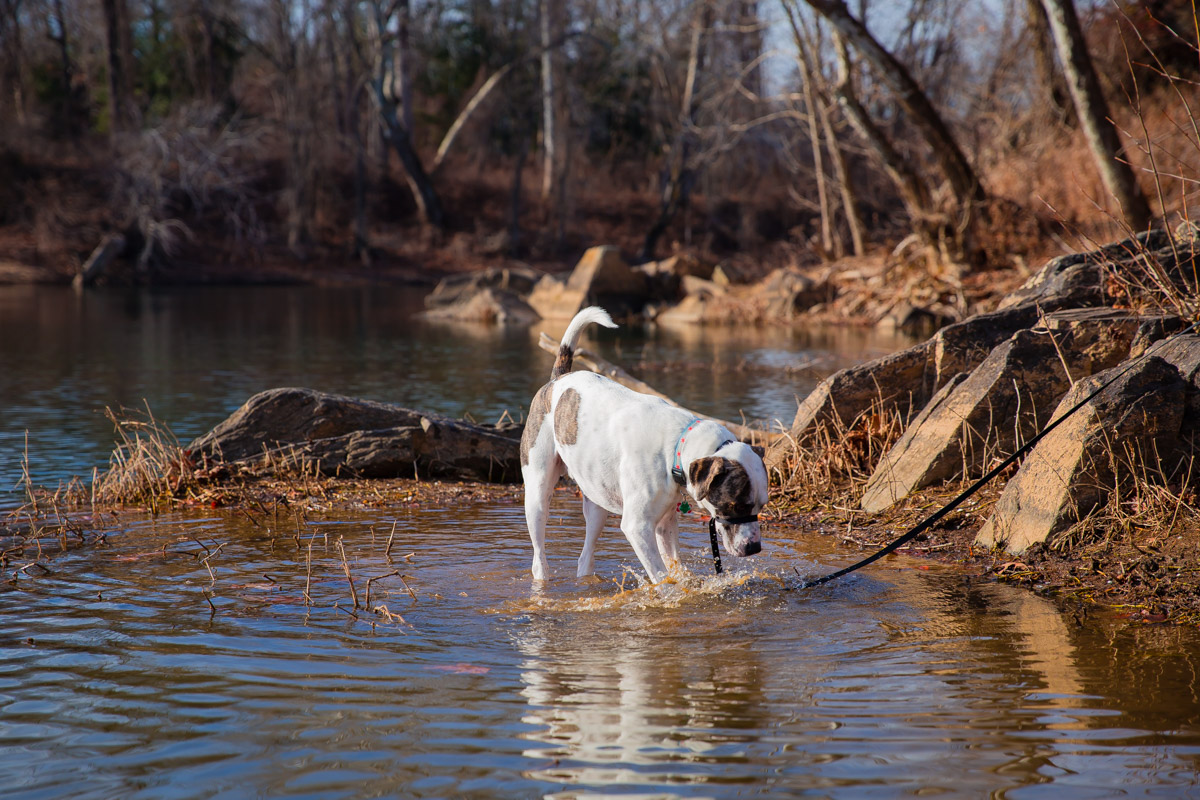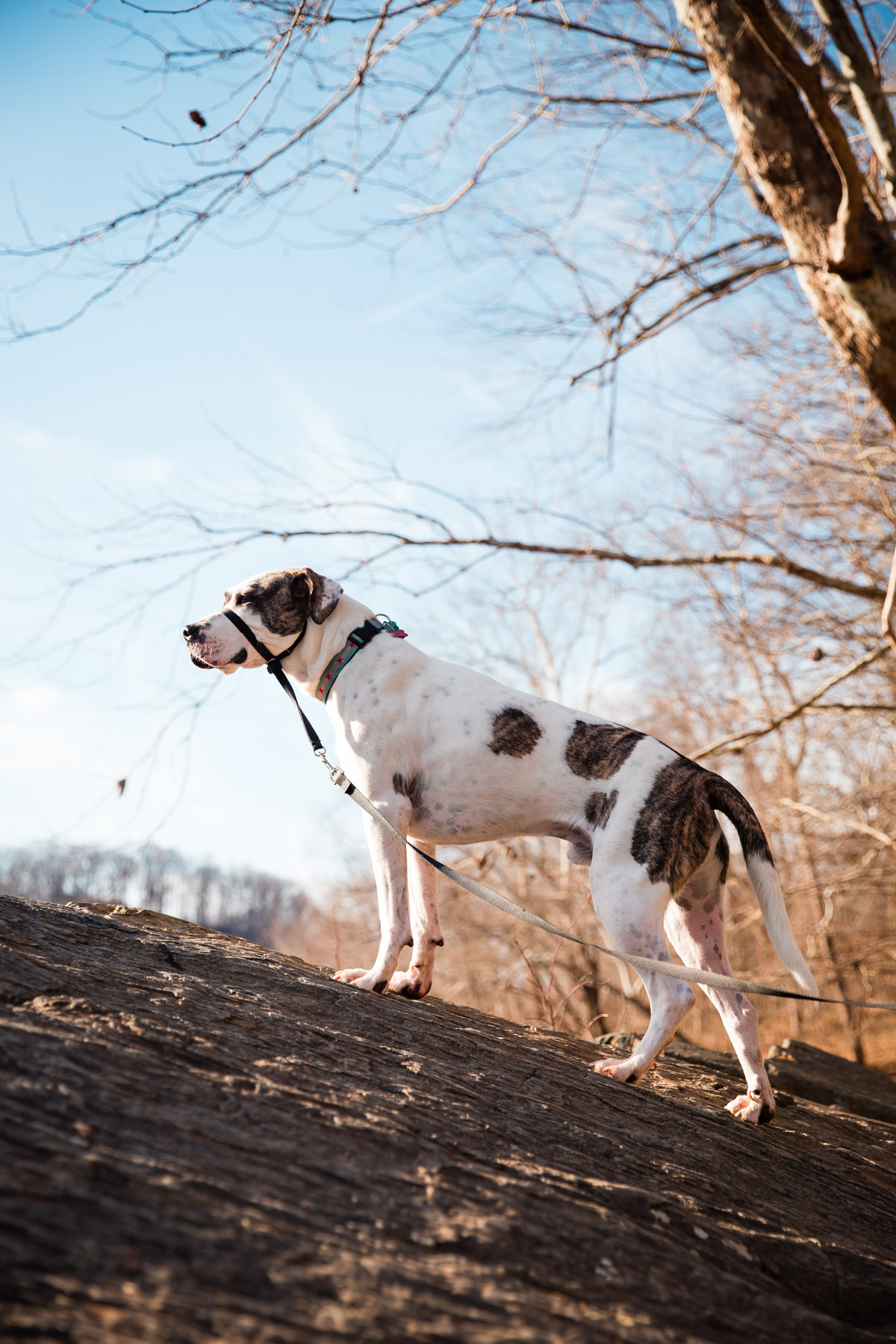 The day couldn't have been more beautiful and Marley had so much fun climbing up and down the rocky path, running along the river shore, and walking along the canal. We hid a bag of ORGANIX® kibble in our pockets to encourage him to pose for most of these photographs and it worked like a charm.
He enjoyed every second of the day and promptly fell fast asleep on the couch the second we got home. Mission accomplished.
P.S. If you want to see more snaps of Marley, he has his very own Instagram account (@marleydoeschicago). He loves the attention! ☺️


This is a sponsored post written by me on behalf of Castor & Pollux. As always, all opinions are my own! You can find ORGANIX® recipes at PetSmart, Petco, Whole Foods, and online. Find a store near you by visiting the ORGANIX® website. Thank you for your support.
Stay connected by following ORGANIX® on Facebook, Twitter, and Instagram.
This post contains affiliate links, which means that I make a small commission off items you purchase at no additional cost to you. Please read my
privacy policy
for more information.