Banana Chocolate-Chunk Espresso Muffins
These banana chocolate-chunk espresso muffins are made with part whole wheat flour, couldn't be easier to make, and are infused with instant espresso powder and studded with dark chocolate chunks!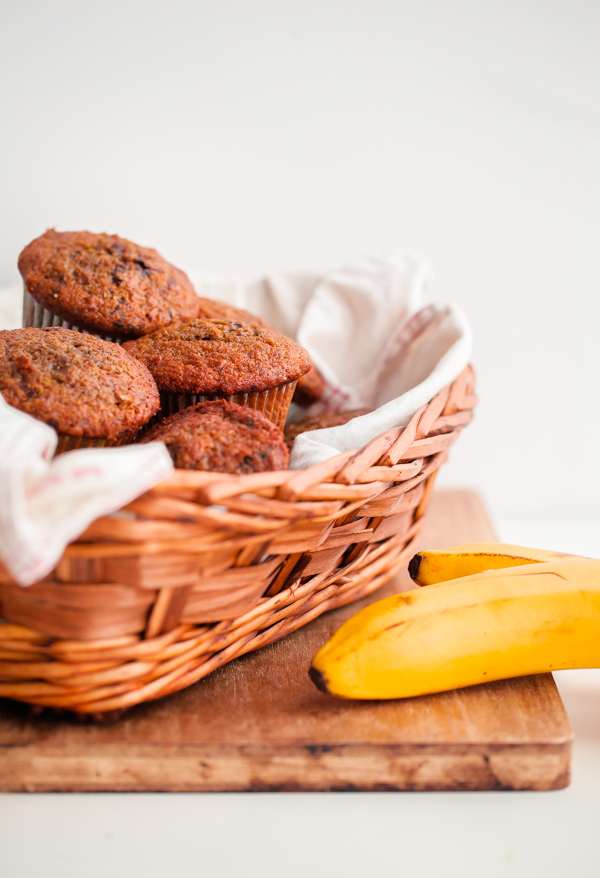 It's back to school time! In my world, this means impending deadlines, a lack of fall clothing, and the excuse to bake (and eat) a lot of muffins.
I've also realized it has been a long time since I shared an easy-to-make baked treat. These muffins are loaded with instant espresso powder, which gives you an extra excuse to scarf one down with your morning coffee. You can even pack it away for those afternoons at work when you desperately need a pick me up.
Trust me, I've been there.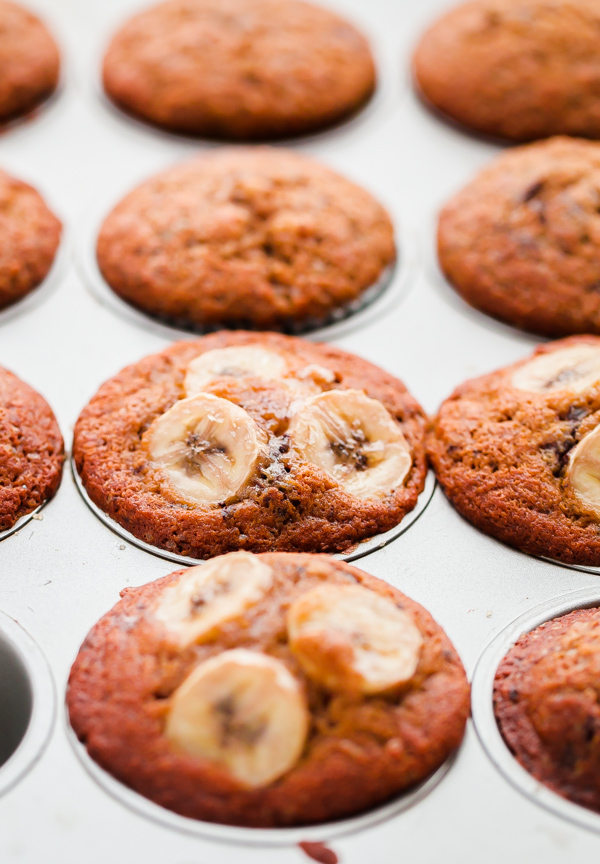 I'm quite positive that I've shared this far too many times with you already, but I'm an espresso fanatic. Should I probably cut down on my daily intake of the stuff? Probably.
Did I ask for a cappuccino machine for my third birthday? Maybe. Do I try to add espresso or coffee to practically every baked item that comes out of my kitchen? More often than not.
But until someone pries that cup of steaming (caffeinated) coffee–or in this case, that jar of instant espresso coffee–away from me, I'm going to continue on with this tradition.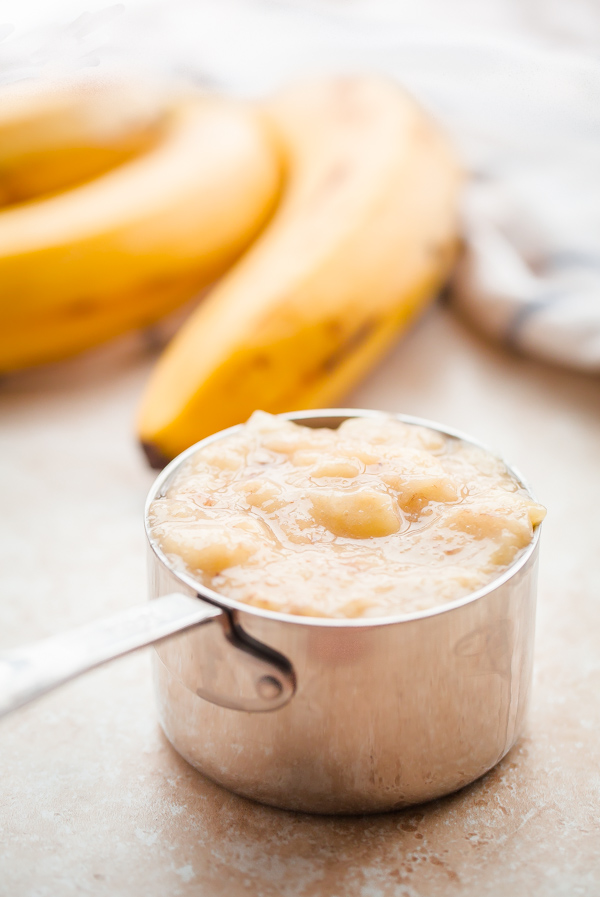 If these muffins sound familiar, you are absolutely right! They are actually a tweak on last year's pumpkin chocolate-chunk espresso muffins, which are still one of my favorite muffin recipes that I've ever, EVER made.
I'm firmly in the not-craving-pumpkin-at-all camp, but if you are craving pumpkin like no other (and happen to be a fan of coffee and chocolate!), you can totally make those muffins instead. They might be the only pumpkin baked good that I'll crave all year.
On that note, if you are not a fan of coffee–or are making these for kids–you can absolutely omit the espresso powder in both of these recipes. If you make these (and love the idea of adding a glaze to make them a bit more decadent), you can also add this coffee glaze drizzle.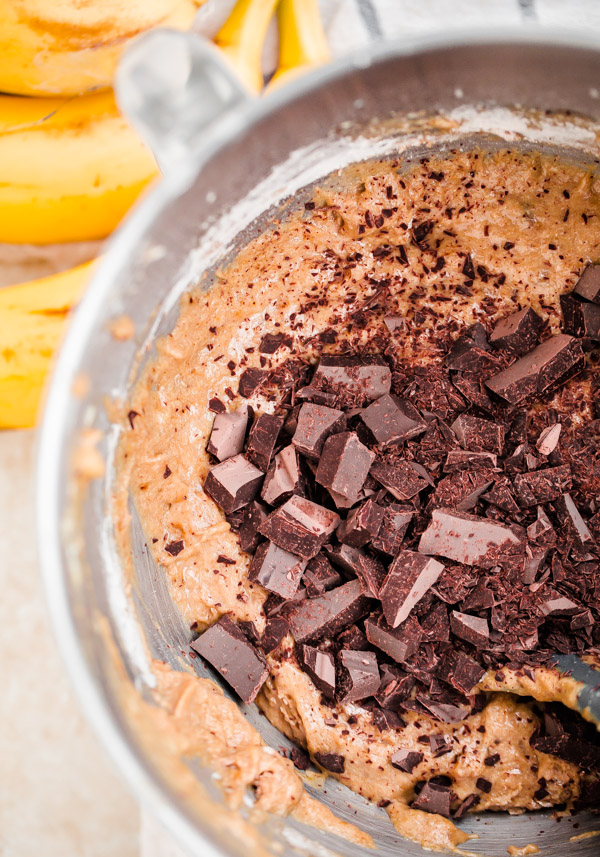 Truthfully, these muffins were the byproduct of a need to use some (insanely) dead bananas that had been lying on my kitchen counter top just the other week.
They happened to be extremely addictive–I literally ate three in the span of a few hours–and I figured we could all use another easy muffin recipe in our lives.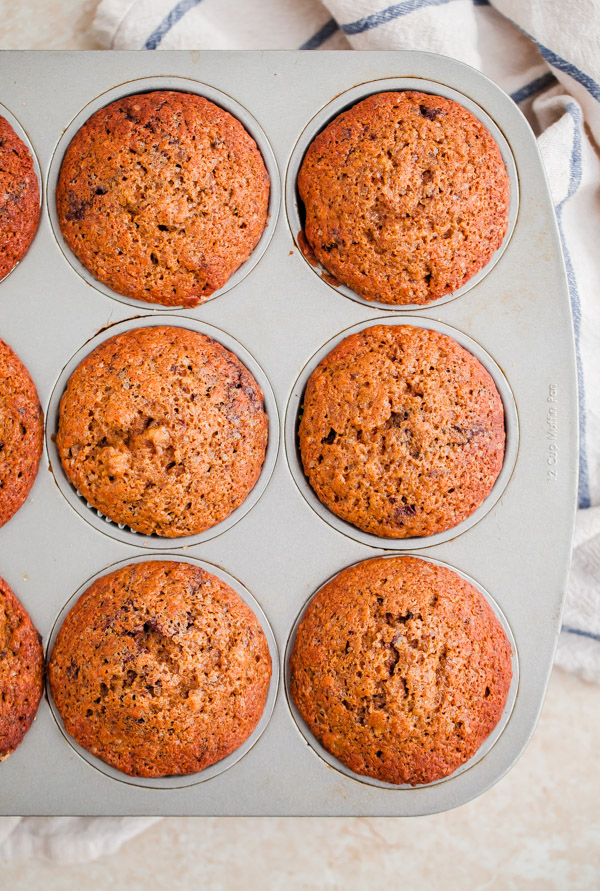 Especially one that involves coffee and semisweet dark chocolate chunks. If you can't stop yourself from eating another one, just tell yourself that you're getting your dose of antioxidants for the day.
The recipe tweaks were minor, but this muffin also uses part whole wheat flour for a little boost in nutrition. I used four extremely dead bananas for this recipe, but my biggest advice is to use extremely dead bananas and when in doubt: use your kitchen scale and follow the gram measurements provided in the recipe below.
Dead bananas vary in weight and size, and measuring them will allow for more precision and similar results! If you want to add an extra boost of banana flavor, you can top each muffin batter with 2-3 very thin slices of banana right before baking (as shown in the photo above). Just remember to use a slightly less ripe banana for this step.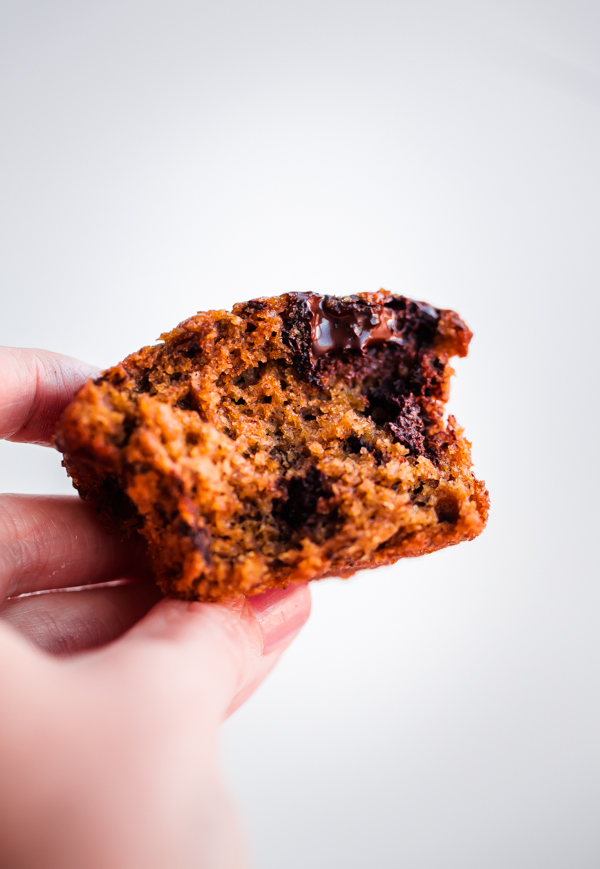 So.fluffy.