Brown Butter Banana Ice Cream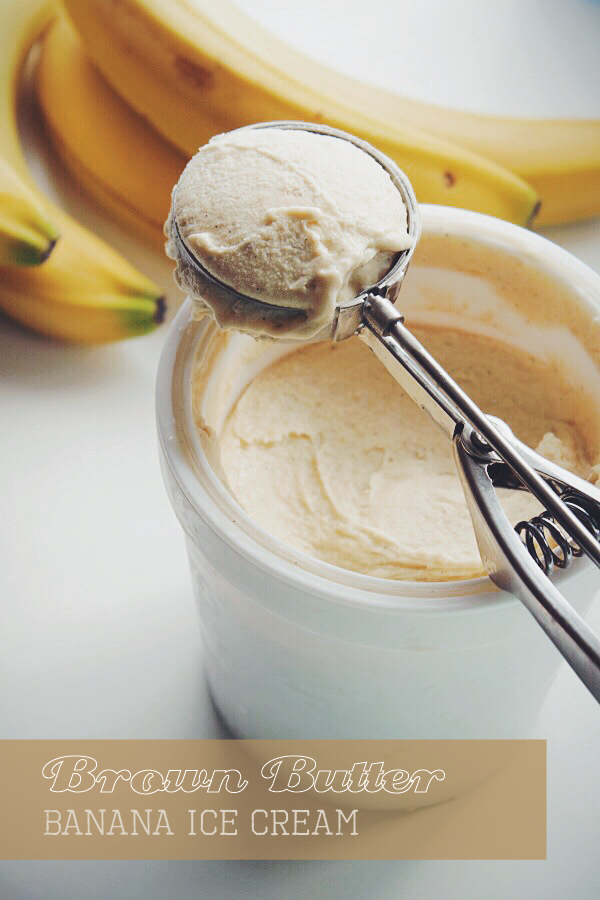 You know how people talk about having pregnancy brain? Well, I'm pretty sure I have an equally as debilitating condition known as 'wedding brain.'
It causes you to do things like photograph entire recipes without a memory card in your camera (just happened a few days ago), and attempt to lick self-sealing envelopes (happened yesterday). I also forgot a close family member's last name when I was editing our guest list this past weekend.
So, there's that.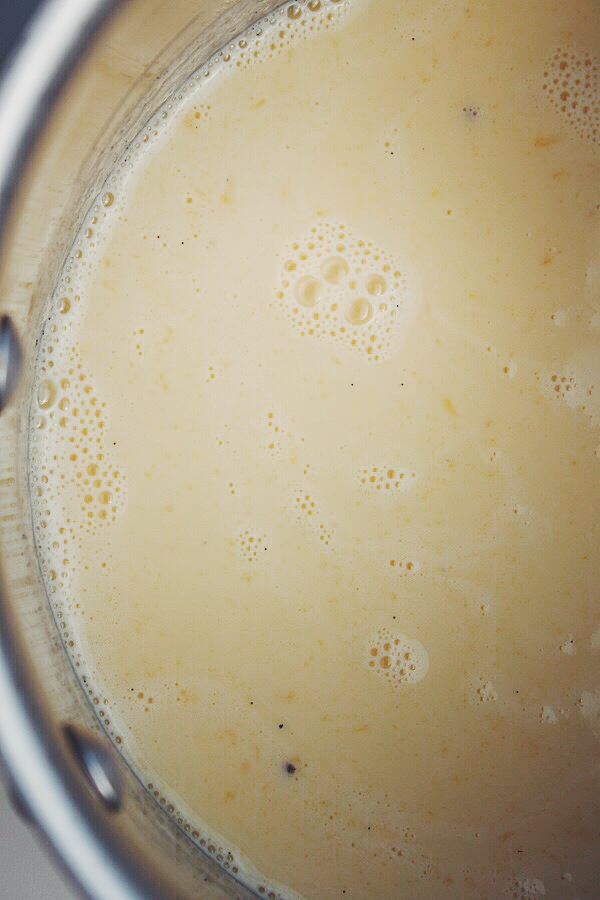 Oh yeah, and this is a little embarrassing, but you know those microfiber cloths that come with steam mops? Well, I had one hanging in my bathroom the other day and I accidentally almost put it on my head instead of a turbie twist. [And yes, I totally use a turbie twist. Judge me.]
Is this normal? Please tell me it is! I'm beginning to worry and I'm still more than six months out.
Thankfully, I still had some of this brown butter banana ice cream left in the freezer when both of these things happened. Ice cream is perfect for these situations.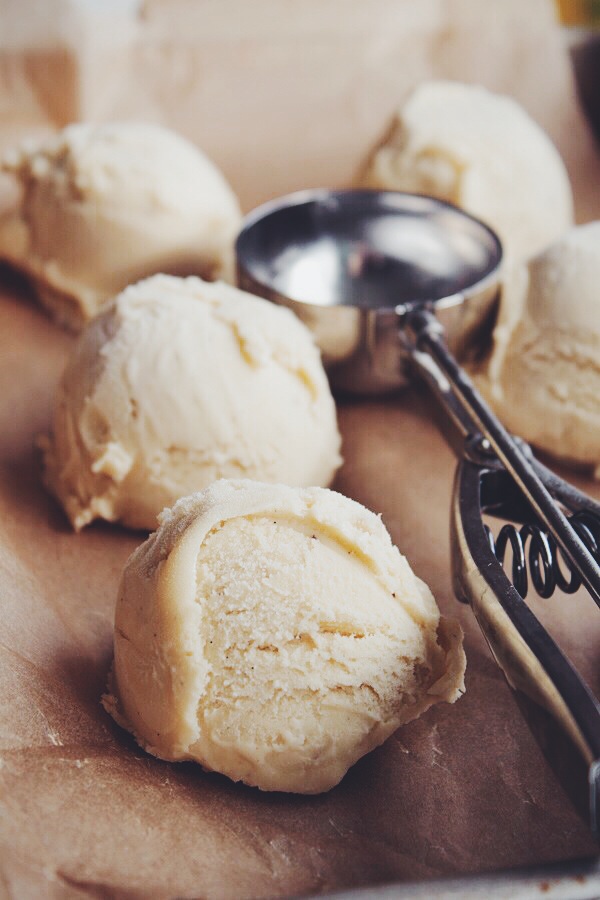 And this particular ice cream is even more comforting.
This recipe is a twist on The Craft of Baking's brown butter ice cream. Honestly, when I first glanced at the ingredient list, I was a little shell-shocked. An entire stick of butter? Not to mention egg yolks, heavy cream, and whole milk.
I'm all for rich desserts, but even this sounded a little over the top to me.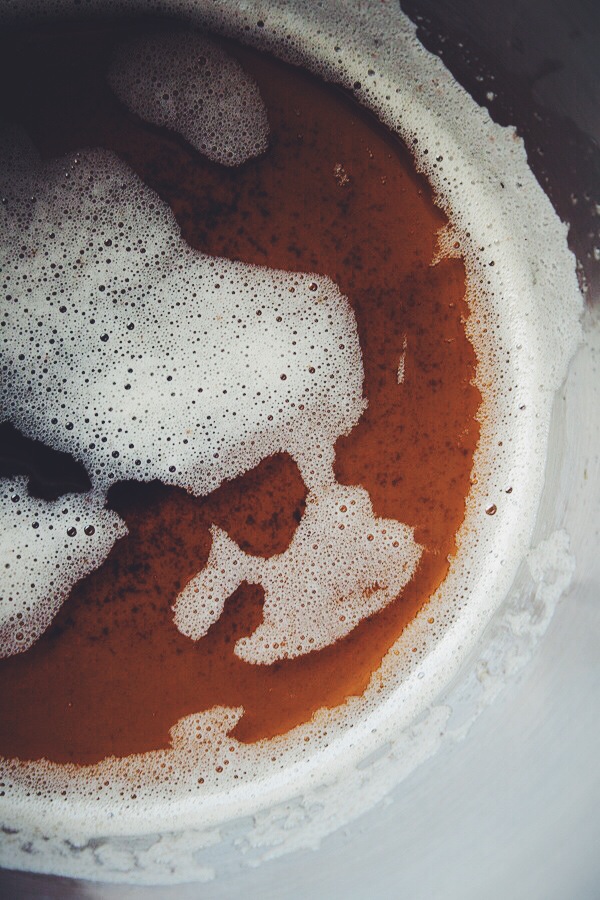 Though this ice cream is definitely rich–I can't deny that–it is not nearly as decadent as it first appears. The brown butter is simply a flavoring agent, and used to help infuse the milk, cream, and sugar mixture with that signature nutty and caramelized flavor that it is so well known for.
After this mixture is refrigerated overnight, you simply strain out any of the cold, browned butter solids, and discard them. This infused milk mixture is the base for the ice cream custard.
I'm not gonna lie, I'm still a little saddened at the idea of throwing away perfectly good brown butter–so feel free to reserve them, melt them, and use them in some other way! [Brown butter banana bread for a friend?]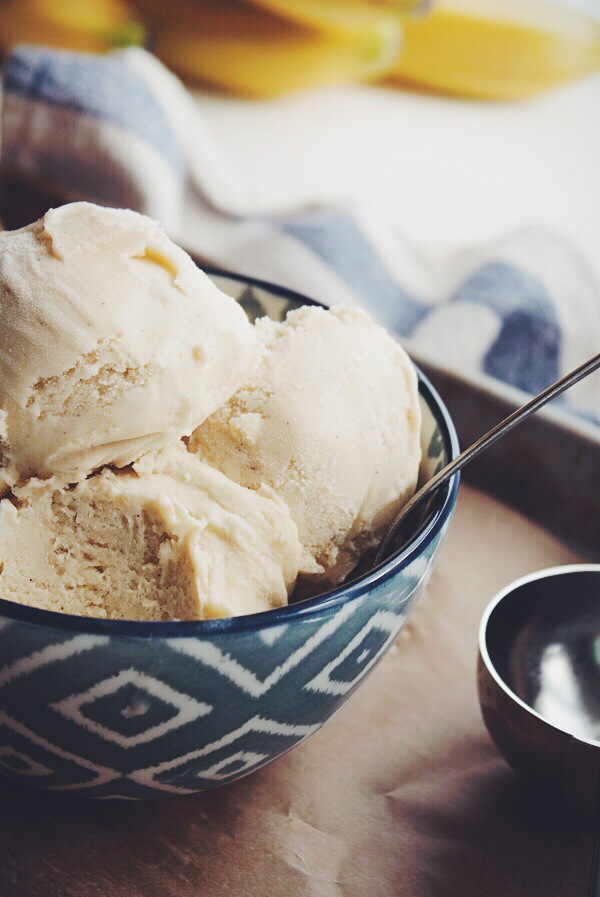 I mean, brown butter, creamy banana, vanilla bean seeds, ice cream.
What's not to like about this?