Budapest Travel Guide
For a custom Google map containing all of these spots and more, click here.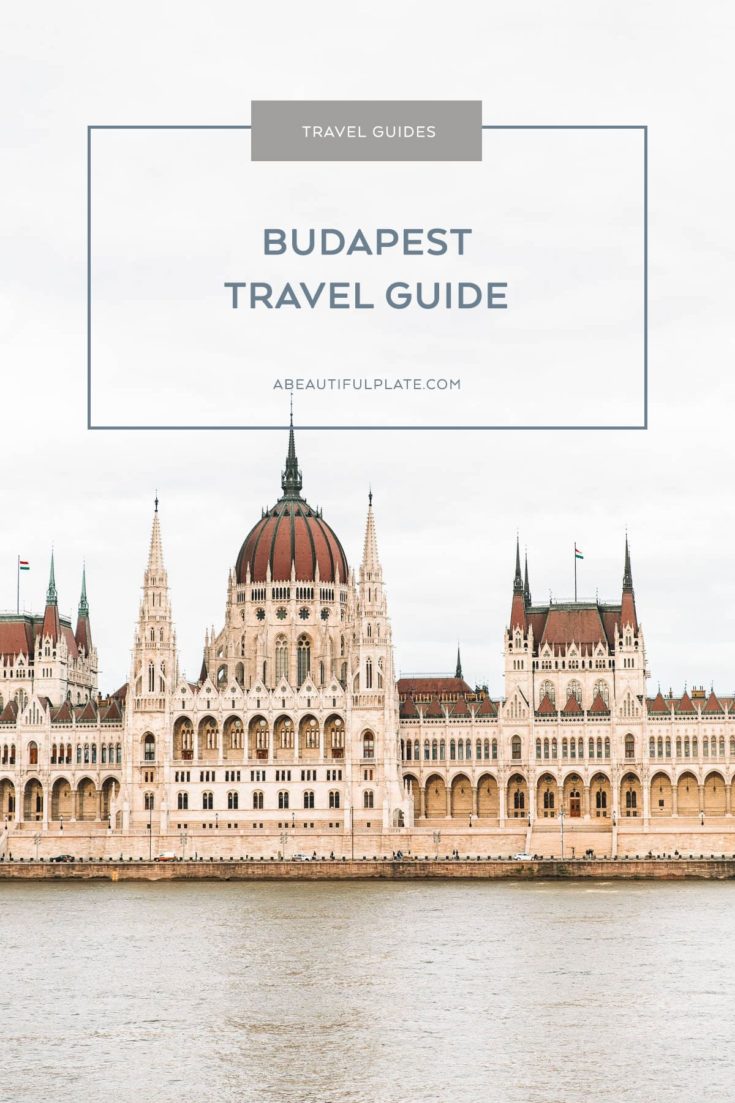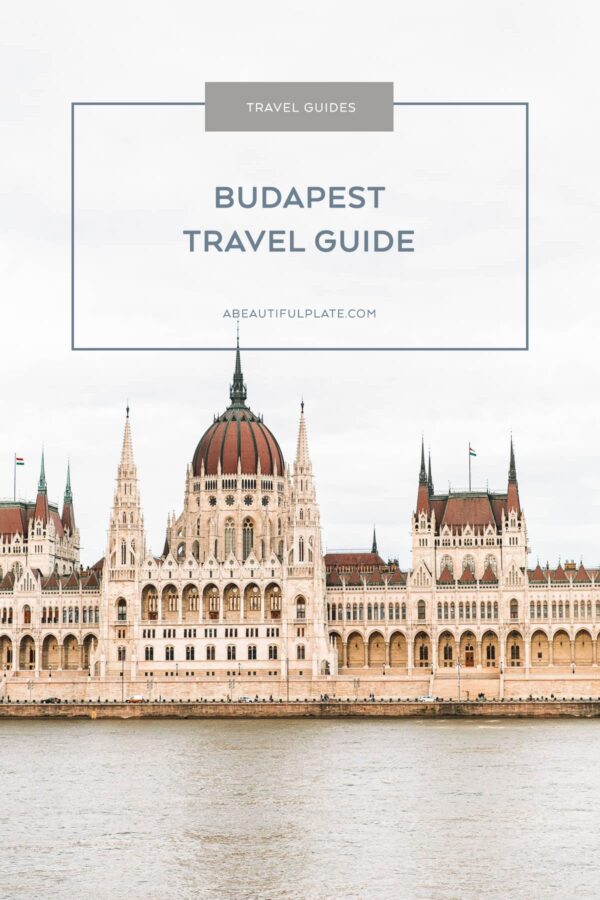 It took me a few months, but I'm finally sharing my Budapest Travel Guide!
Back in late April, Connor and I visited this beautiful city for three full days. We'd heard great things about Budapest from close family and friends for years, and this past spring our local airport (ORD) added a direct flight to Budapest. It was fate!
Since my husband has limited vacation days, we always strive to squeeze a lot into our international trips.
For this latest trip, we decided to visit not one, but three different cities: Budapest, Vienna, and Prague.
While I definitely recommend a longer visit in each place, we were able to squeeze a lot into our short week away. All of these cities felt very different from one another too which we really enjoyed.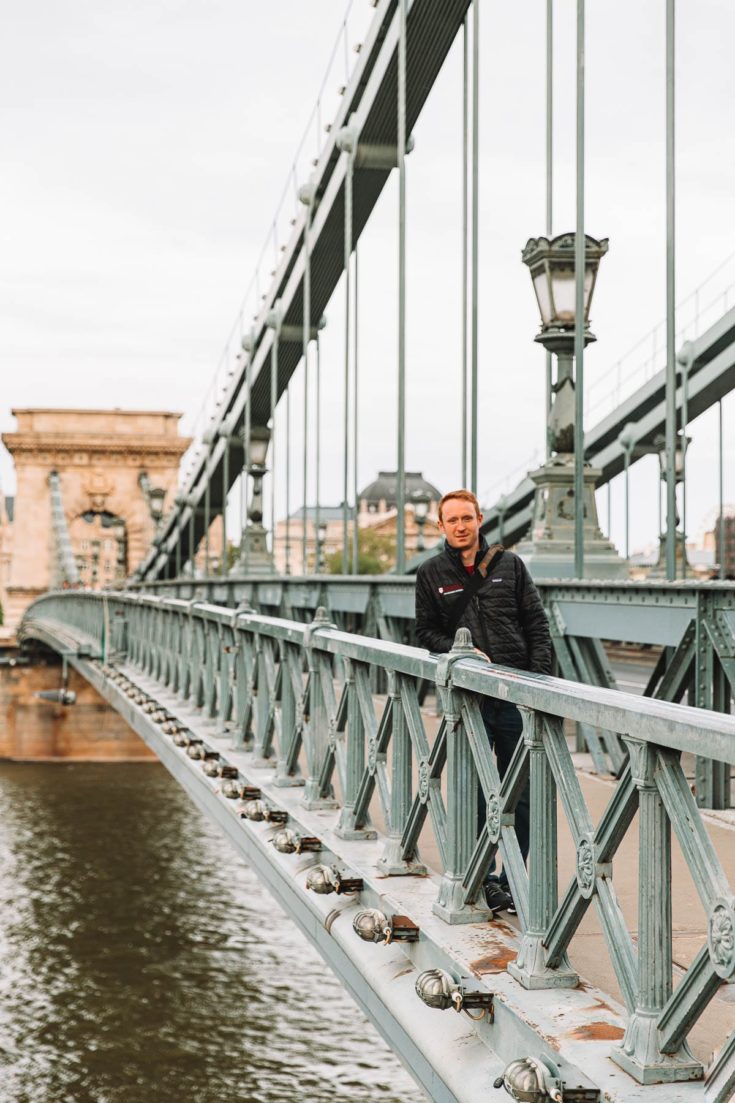 How We Planned Our Trip:
We took the Austrian high speed train (Budapest -> Vienna -> Prague) between each city (the longest train, Vienna to Prague, was just four hours long) and flew back from Prague. The trains were extremely comfortable and affordable, which makes it a great option if you're looking to explore Eastern Europe.
Our Basic Trip Itinerary:
Days 1 – 3: Budapest, Hungary
Day 4: Vienna, Austria
Day 5 – 7: Prague, Czech Republic (Prague Travel Guide)
For various reasons, we chose to spend the majority of our time in Budapest and Prague with just one quick day-long layover in Vienna.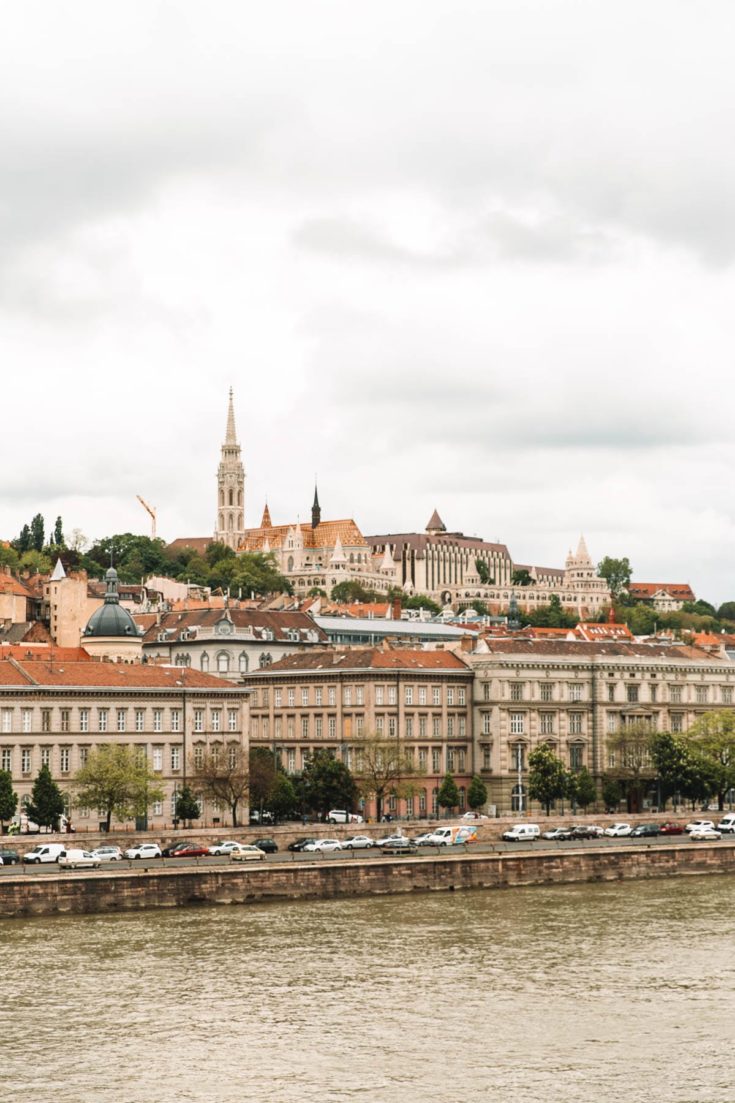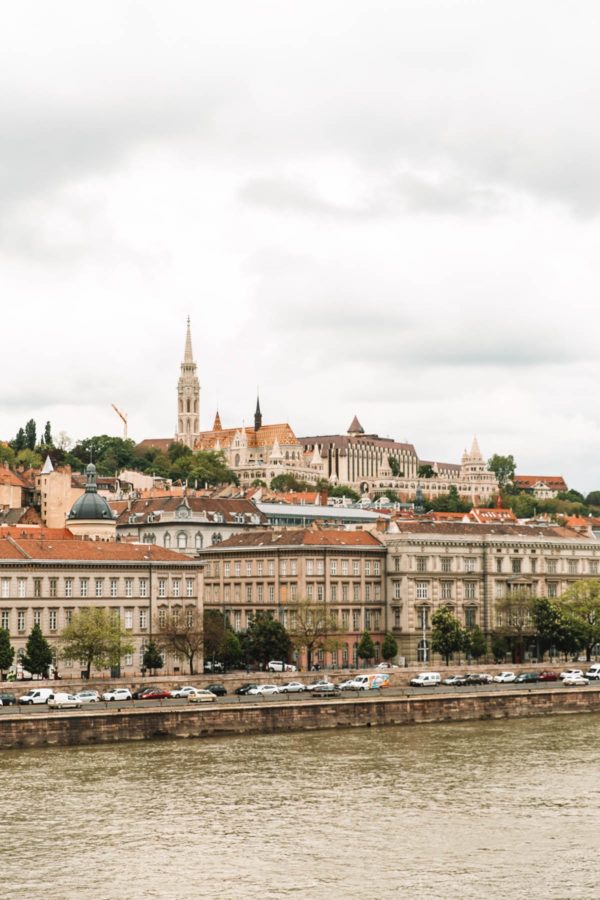 WHY YOU SHOULD ADD BUDAPEST TO YOUR TRAVEL BUCKET LIST:
We loved our time in Budapest and can't recommend it enough! It felt very different from every other city that we've visited in Europe, which made it feel extra special and unique.
It also was the least crowded and touristy city on our itinerary, another major positive.
The combination of Budapest's beautiful (and varied) architecture, traditional and modern cuisine, and rich history make it a great destination. It's also far more affordable than other European destinations, which makes it a great choice for anyone traveling on a tighter budget.
I've included our must-visit destinations (and several of our favorite restaurant and dining spots) below.
I hope you find these helpful in planning your trip!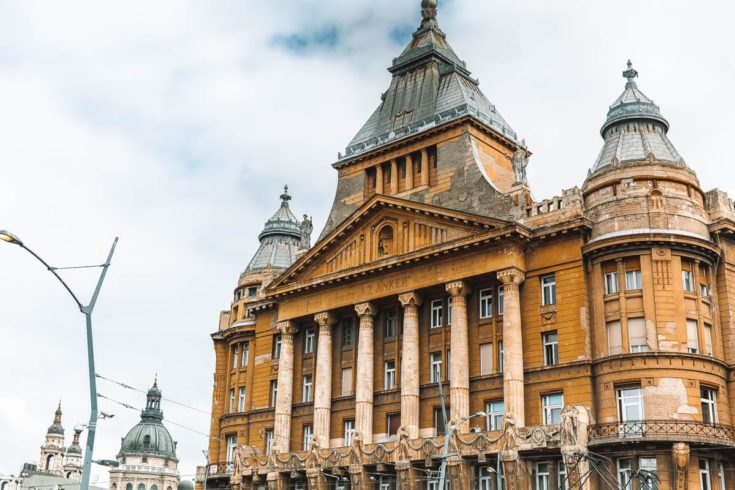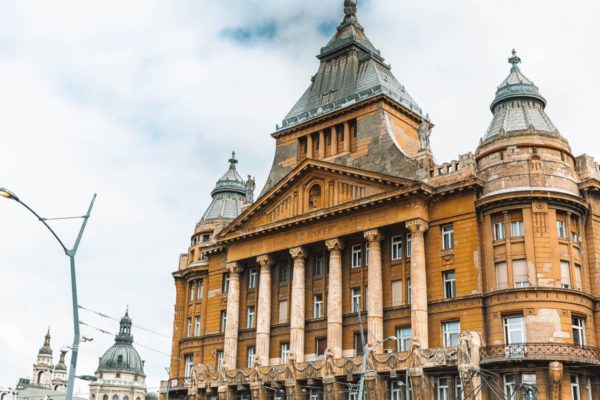 Access a FREE custom 'Budapest Travel Guide Google Map' by clicking here. It includes all destinations and restaurants listed in this post (as well as additional ideas from our research).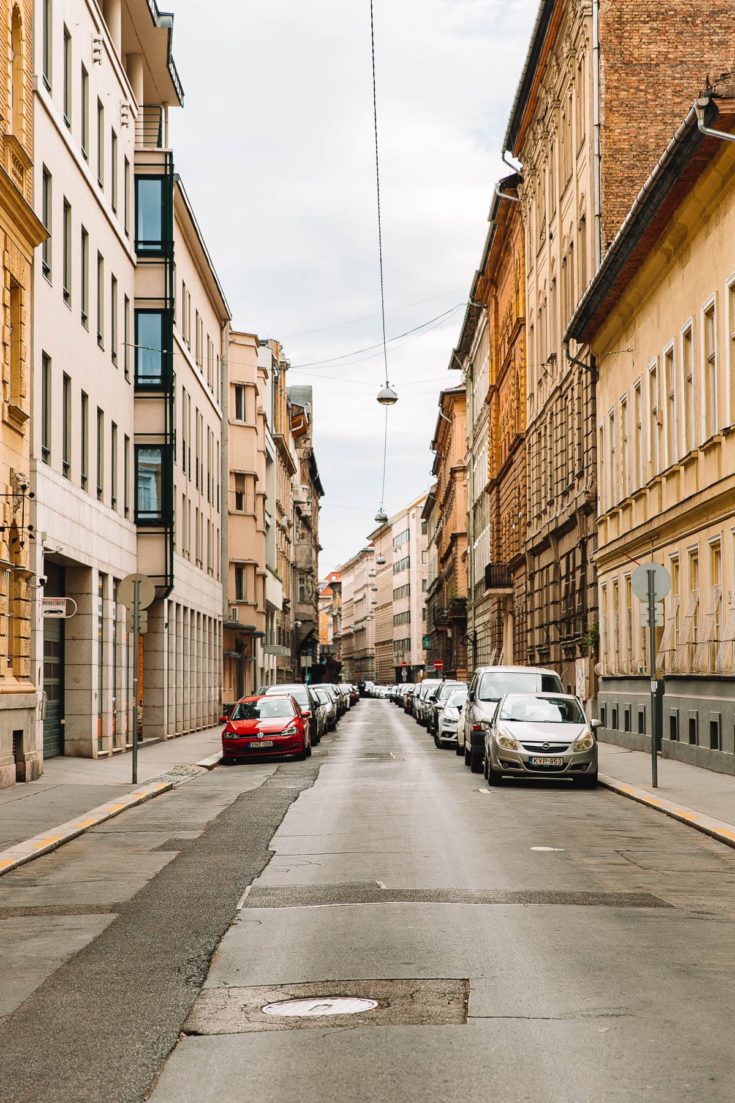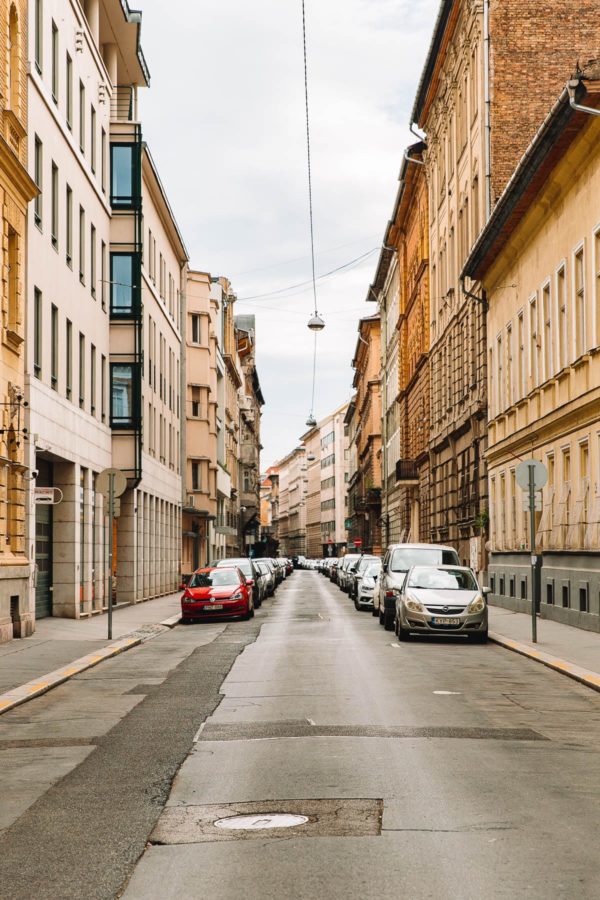 Budapest Travel Tips:
If traveling into the city from the airport: Use the dedicated taxi line (this allows you to enter your final destination and receive a set fare at booking) in the arrival area. Traveling into the city center should cost roughly $25 dollars. Uber is not available in Budapest.
While you can walk a large portion of the city by foot, public transportation in Budapest is extremely cheap, safe, and affordable. You can buy single-fare tickets (one validation) or 24-hour passes.
If you're looking to save cellphone data, you can download Google Maps (including my custom map) ahead of time for easy reference.
Do not grab taxis from the street. They are notorious for over-charging tourists.
Remember to pack a bathing suit (and sandals) if you're planning on visiting a local thermal bath.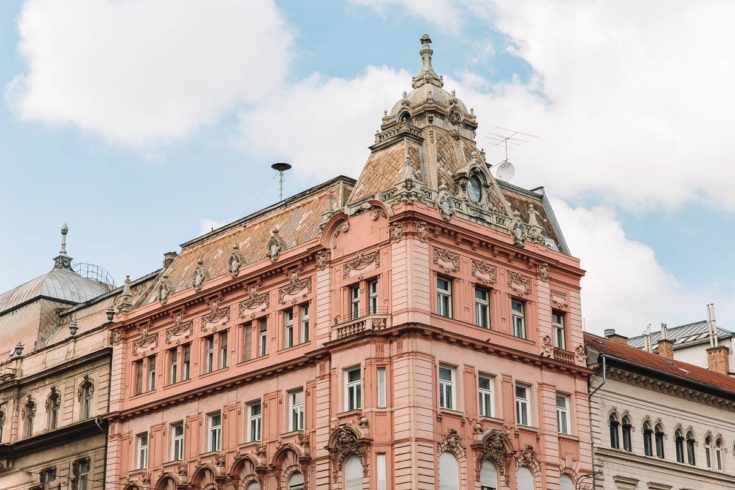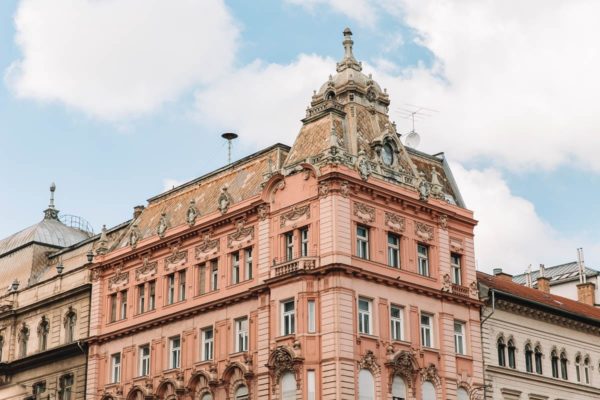 Budapest Currency:
While Hungary is part of the European Union, they do not use euros. Good news? The Hungarian Forint currency is very favorable to American tourists, which makes it very budget-friendly compared to other European destinations.
Roughly 300 HUF = 1 US dollar. Nearly all restaurants and tourist spots accept credit cards, so don't feel the need to withdraw a lot of cash.
However, a small quantity is helpful for public transportation and the occasional small purchase/tip!
---
Tipping in Budapest: Most restaurants include a 12% service fee. Tips are not expected outside of the service fee. If the restaurant doesn't include a service fee, add a 10%-12% tip. You can let your waiter know to add this when you pay the bill!
---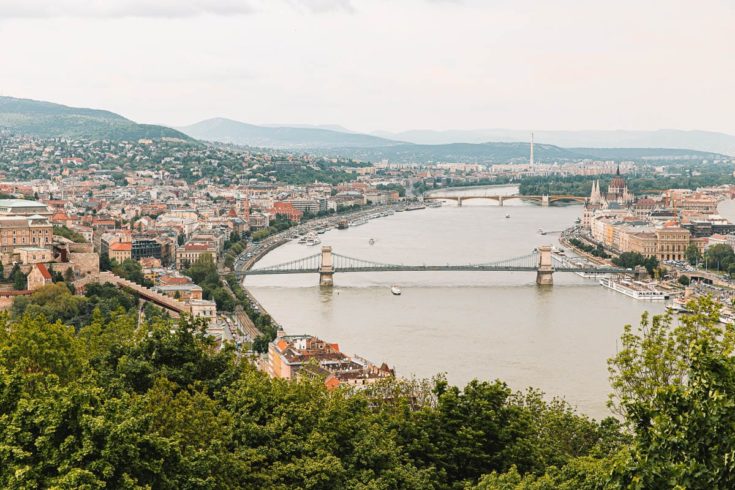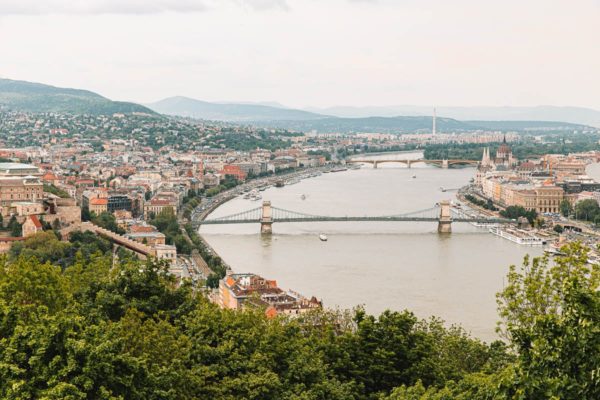 Where to Stay in Budapest
There are two main options for where to stay in Budapest. The Pest or Buda side of the city, which are separated by the Danube River. The Buda side of the city (which is older and set amongst the hills) is more residential, and the Pest side is more lively.
You can't really go wrong, but since most restaurants and transportation hubs are located on the Pest side of the river, I recommend staying on Pest to make things a bit easier.
We stayed in a very affordable centrally-located Airbnb (a block or two off the Danube River), but there are many great hotels options as well. Overall Budapest is a very safe city and we felt comfortable walking and taking public transportation at all times of the day, just be sure to take normal precautions that you would in any major city.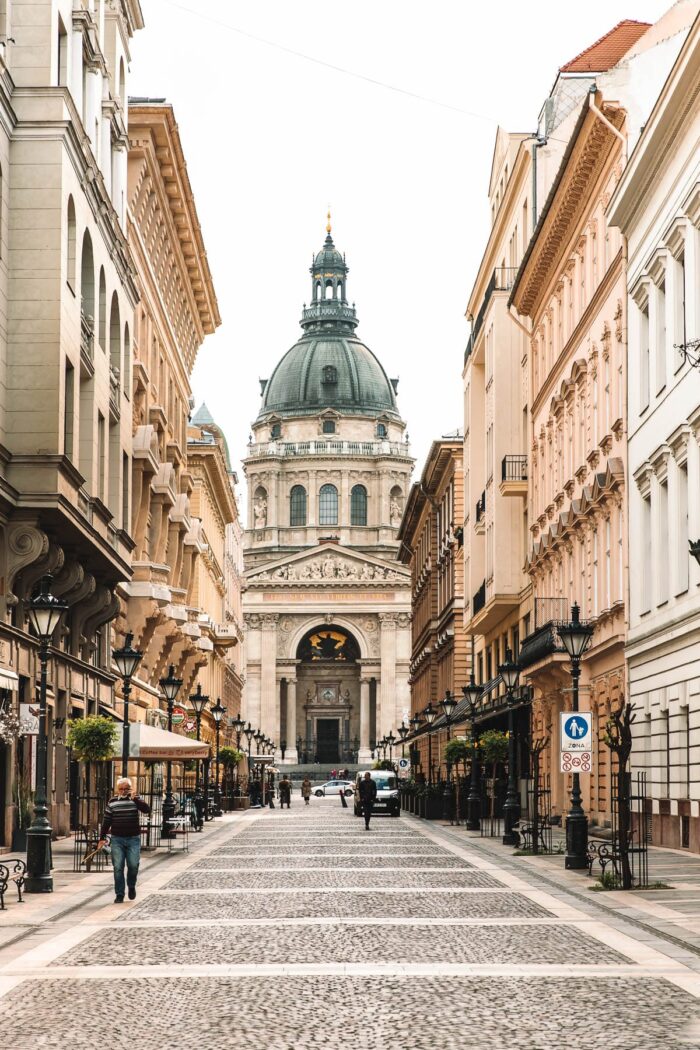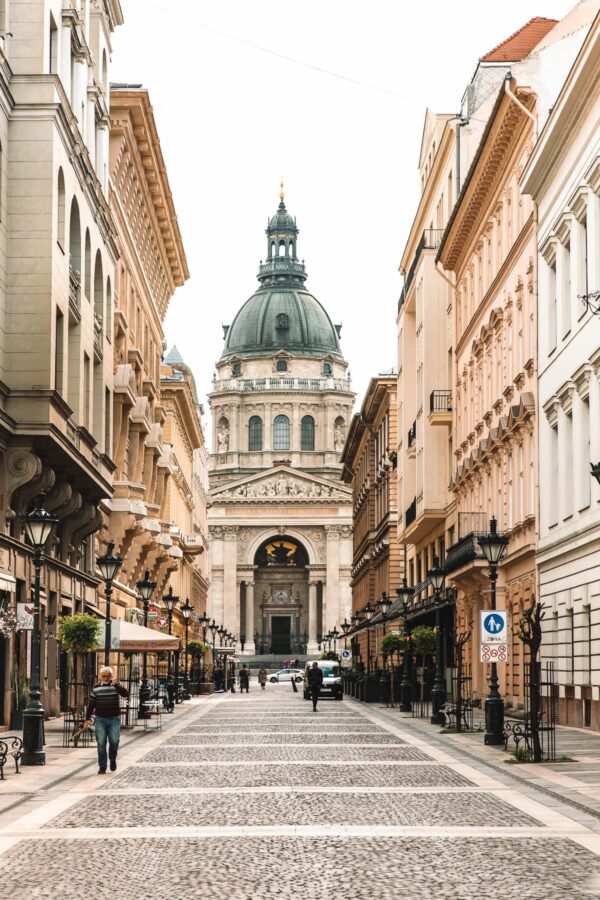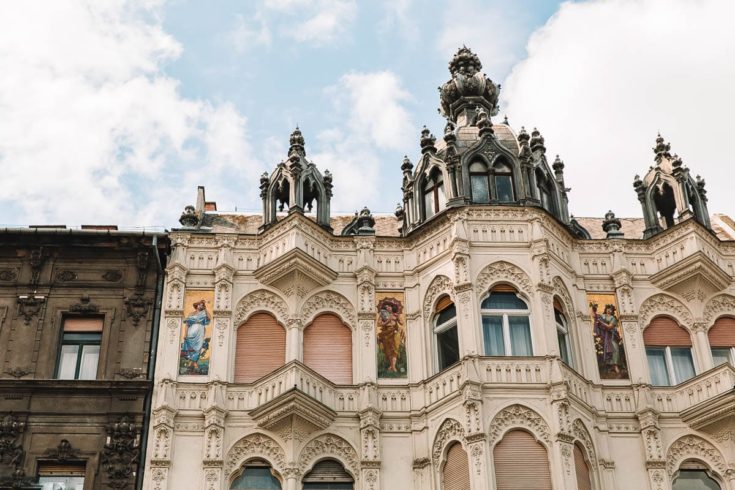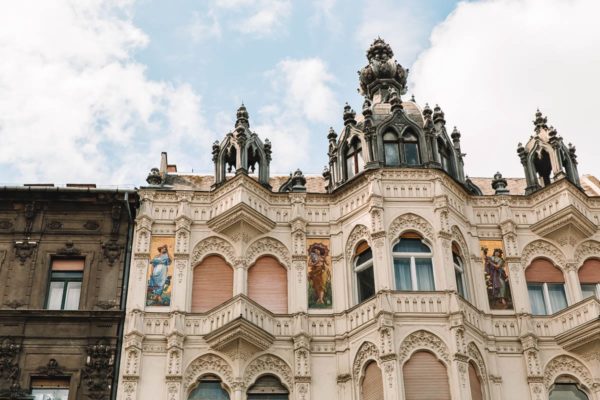 Things to Do in Budapest:
Take a Free City Tour
A lot of European cities offer a variety of free walking tours (tipping is encouraged at the end of the tour). Our tour guide in Budapest was funny, incredibly knowledgeable and the group was small and fast-paced enough that we felt like we saw and learned a lot.
You don't need to arrange or book these in advance. Just show up at the meeting spots, but be sure to check their website for up-to-date times and locations.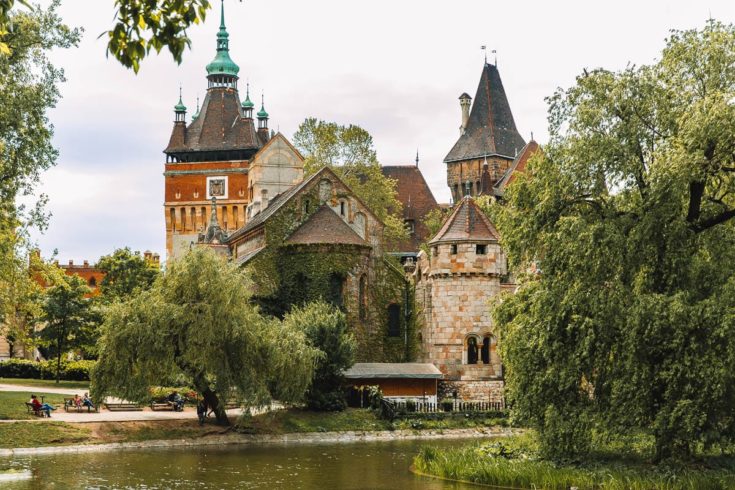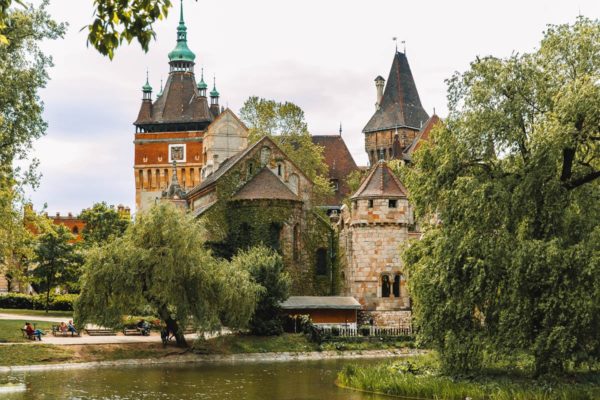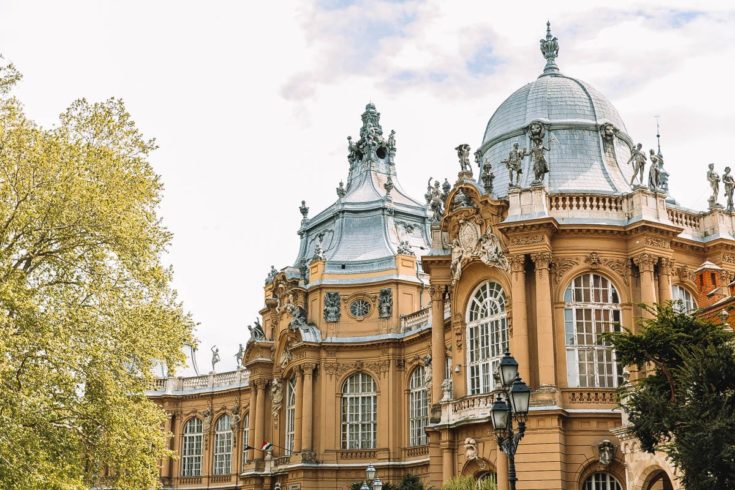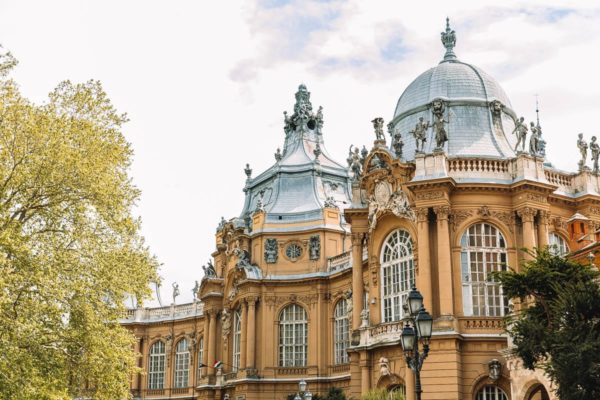 Explore City Park
One of the first things that we did when we arrived in the city center was walk to City Park. Home to Vajdahunyad Castle, the Széchenyi Thermal Bath and Swimming Pool, Heroes' Square, the city zoo, and several museums, this public park offers a lot of green space.
To get there, stroll down Andrassy Boulevard, one of the oldest streets in Budapest, known for its neo-renaissance architecture.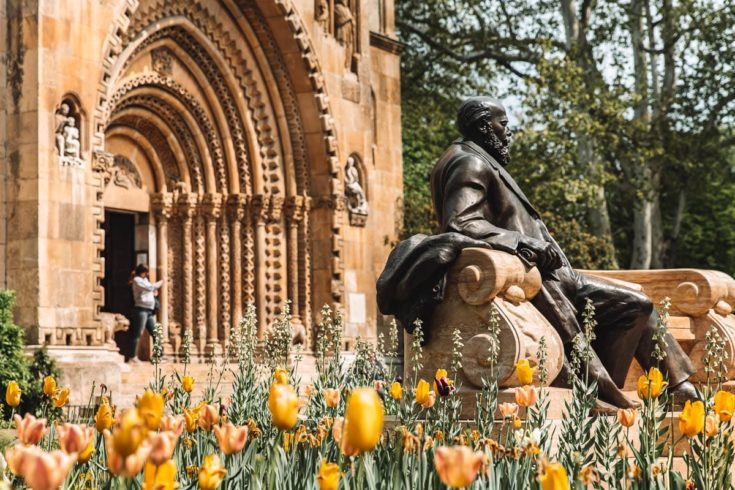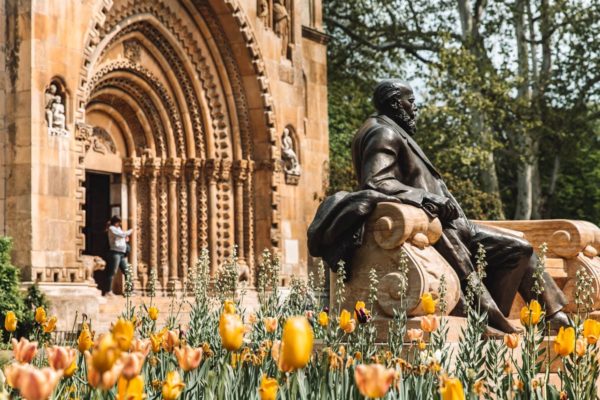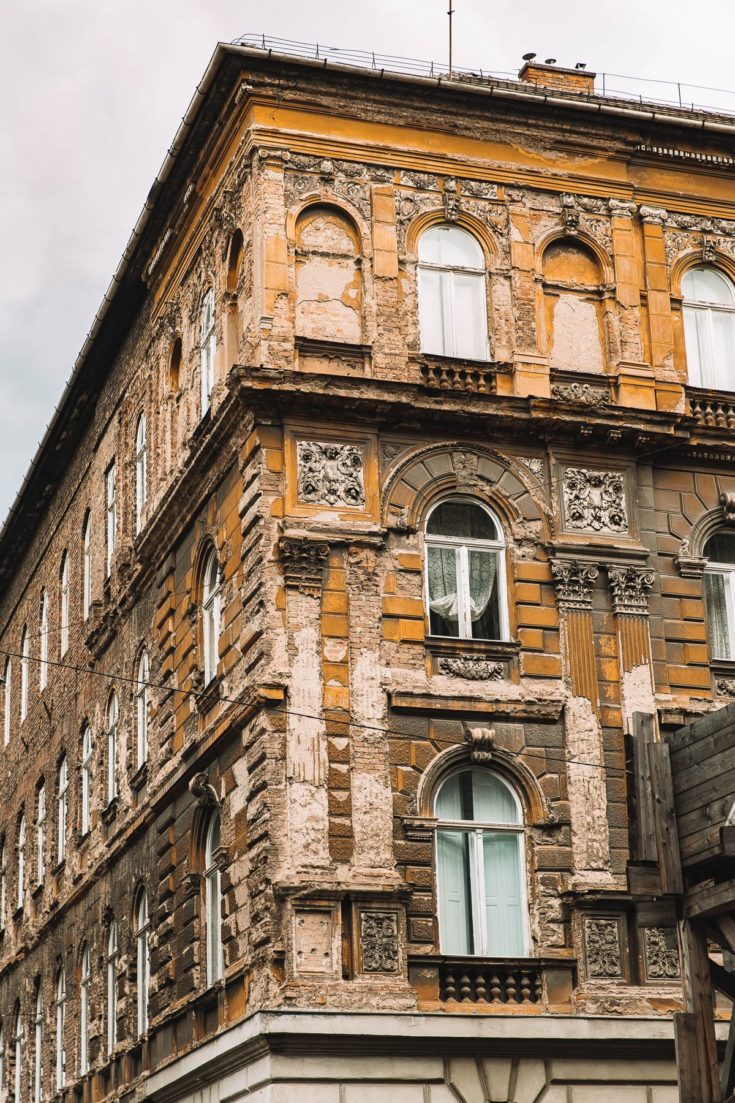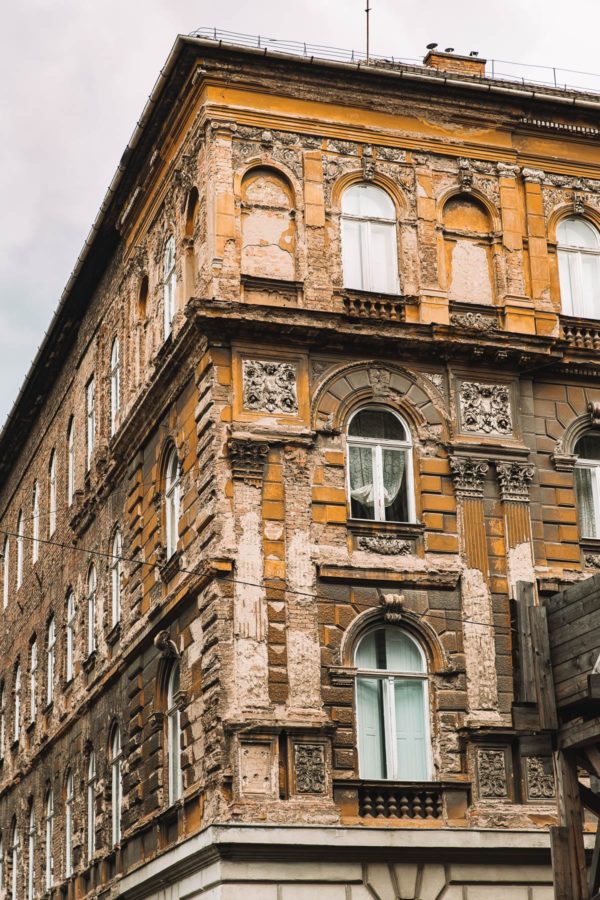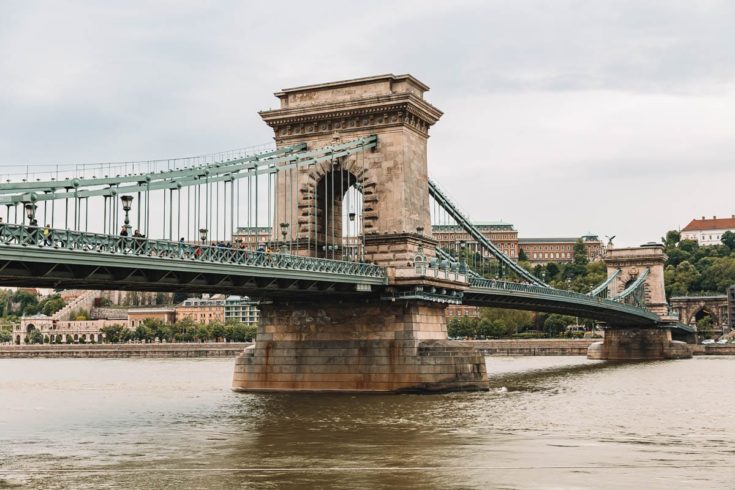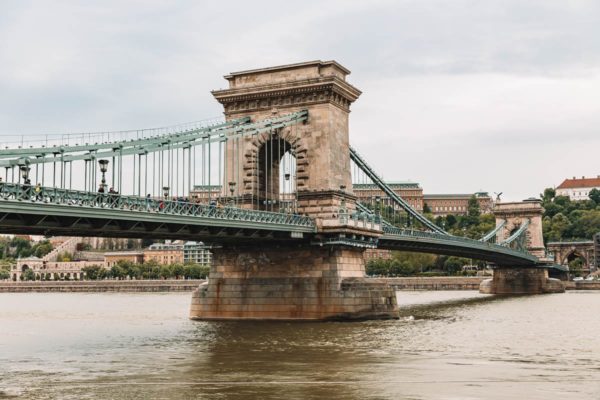 Walk Across Szechenyi Chain Bridge
There are only a handful of central bridges that connect Buda and Pest. Szechenyi Chain Bridge is the most picturesque to cross by foot (Liberty Bridge is a close second).
Across the bridge, you'll find Buda Castle Hill, which is home to Matthias Church and Fisherman's Bastion!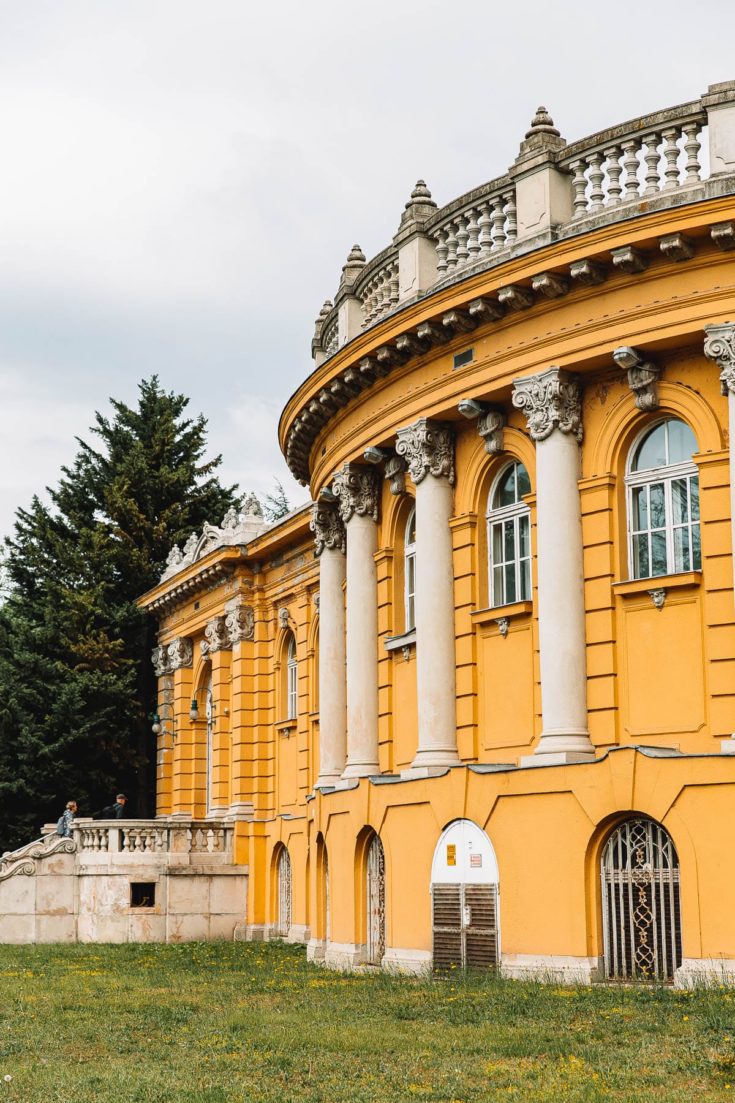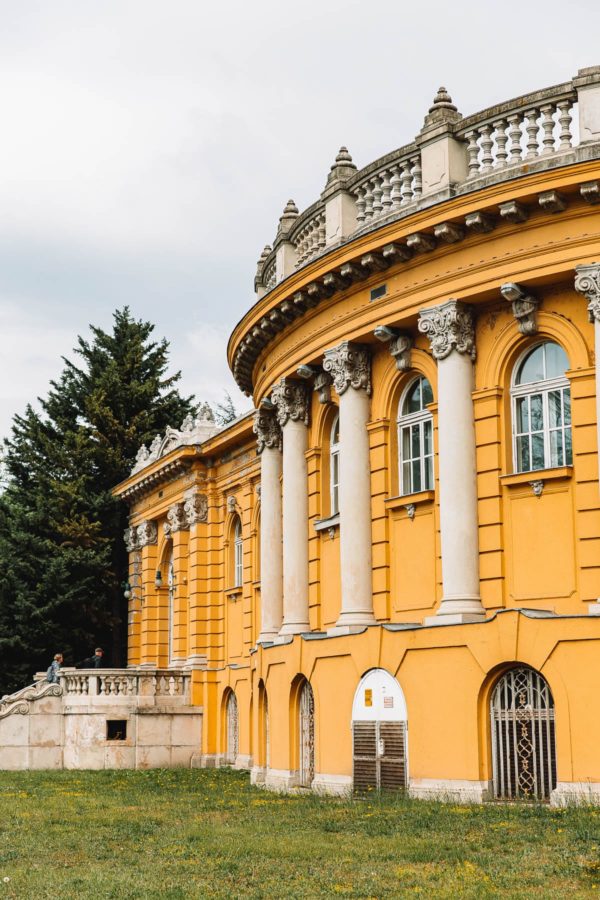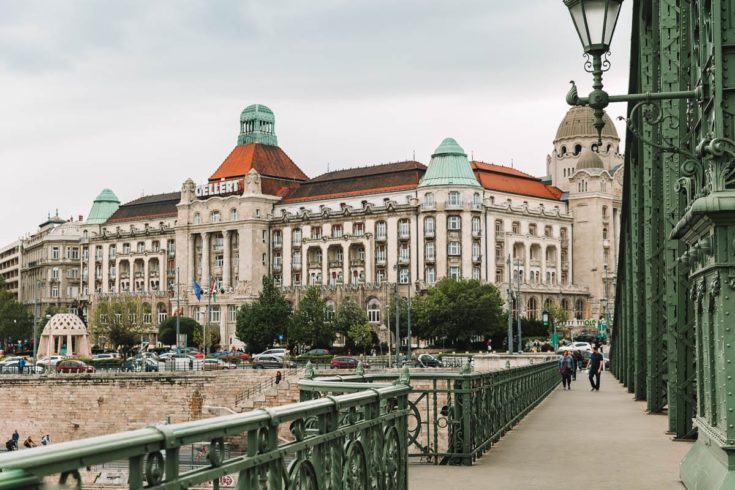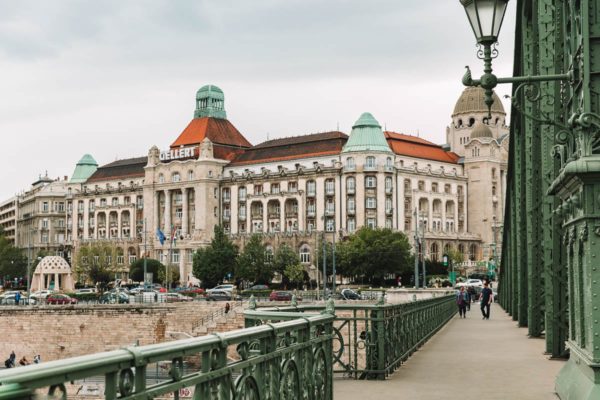 Visit One of the Many Budapest Baths
Budapest is famous for its thermal baths, which are fed by nearby natural hot springs. While I wouldn't say that it is a can't-miss activity (it isn't nearly as luxurious or romantic in person as it sounds on paper), it is an interesting and unique activity. Just keep in mind, it is more like an indoor pool experience than a spa.
We chose to visit the well-known Gellert Thermal Spa, as its location was most convenient with the rest of our itinerary.
Depending on what you're looking for, there are many different bath options to choose from!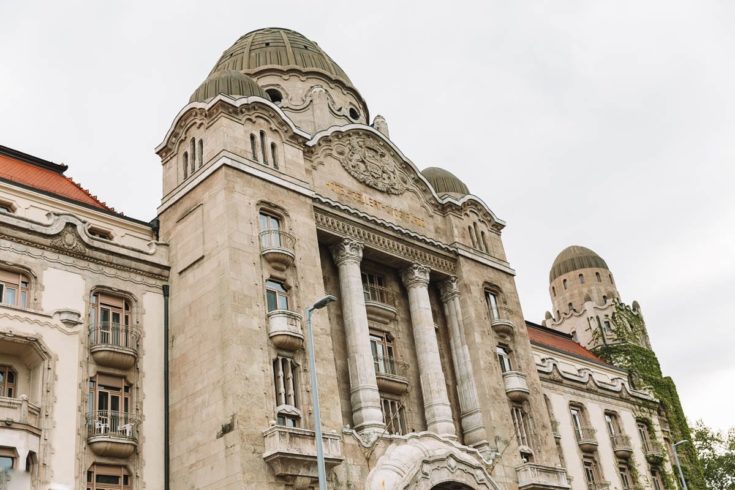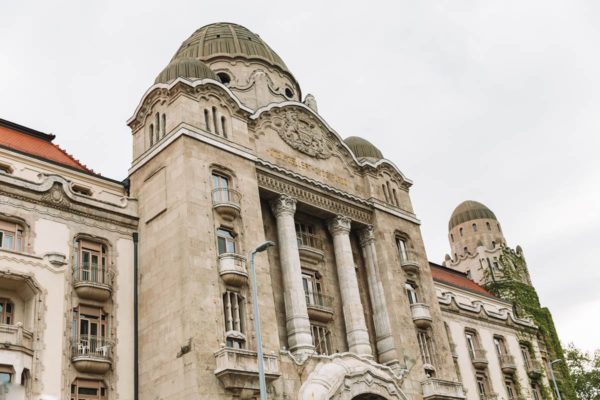 Here are a handful of thermal baths options that were recommended to us:
Travel Tip: The majority of Budapest baths offer private changing rooms or lockers for storing your personal items. The majority of baths are co-ed, just remember to pack your bathing suit and flip flops. I recommend renting towels to avoid having to pack or lug one around.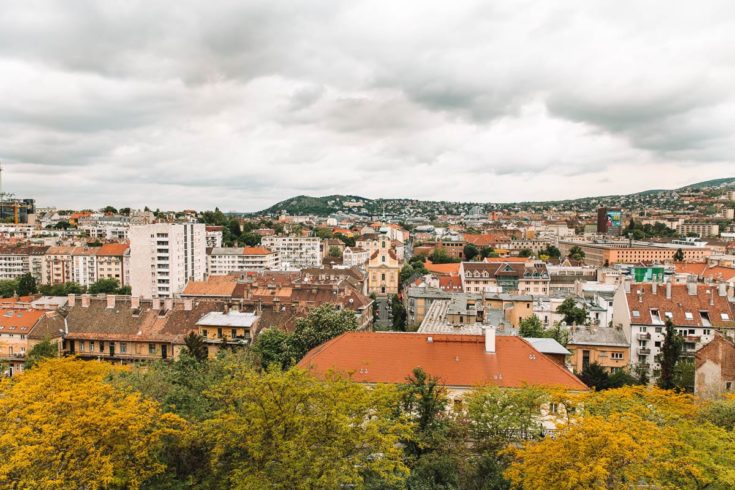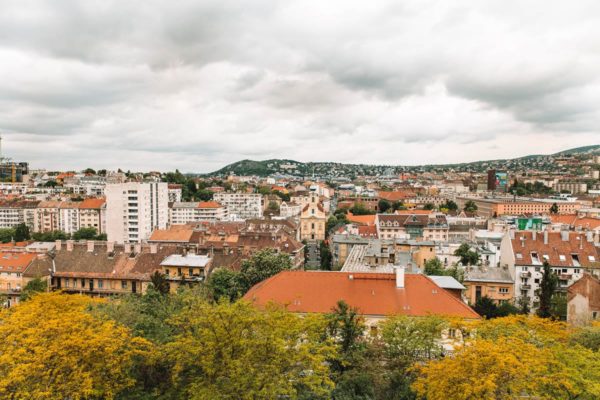 Explore Historic Buda and Castle Hill on Foot
Buda, the older and hillier side of the city, was my favorite area in the city. We chose to stay in an AirBnb on the Pest side, as it's closer to most of the city's restaurants and transportation hubs, but I recommend spending a good chunk of your time exploring Buda on foot.
Buda is home to Matthias Church, Fisherman's Bastion, the Buda Castle, and some of the best views of the city and the Parliament building. It is super quaint and charming and more residential.
Travel Tip: There is a funicular at the base of Buda Castle Hill, but it is has long lines, so I recommend skipping it, wearing good walking shoes, and using the nearby walking paths.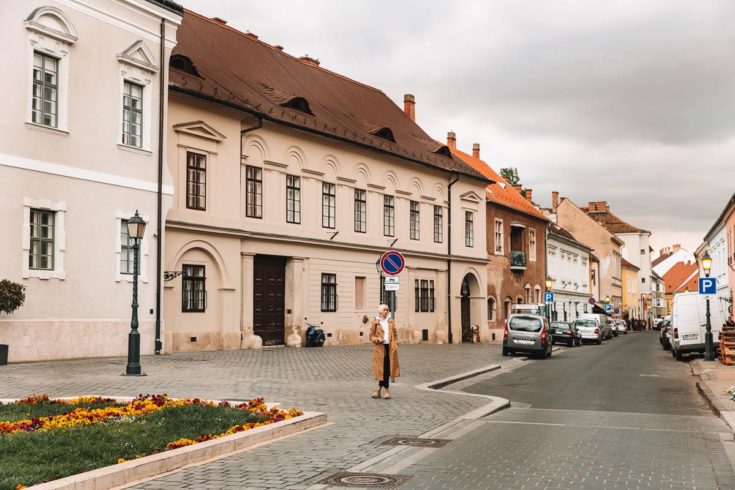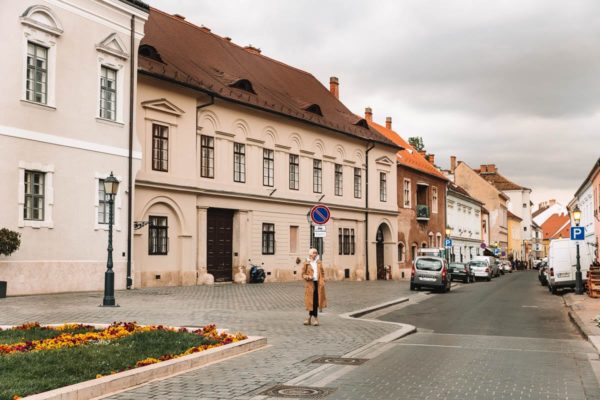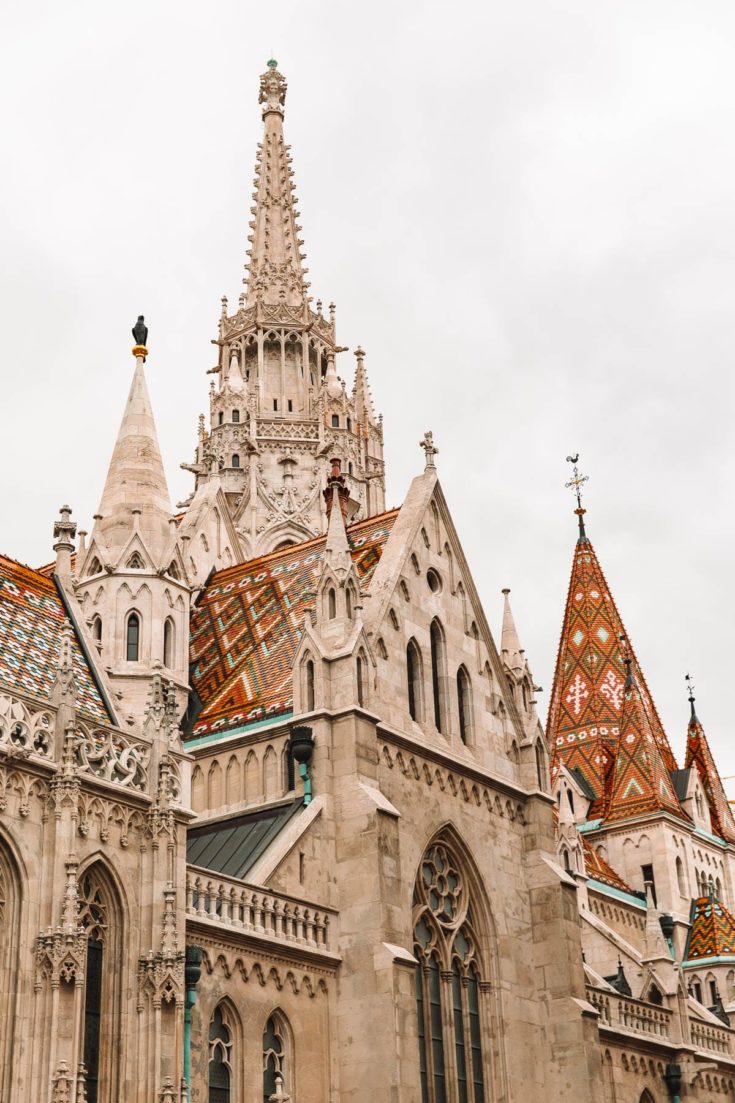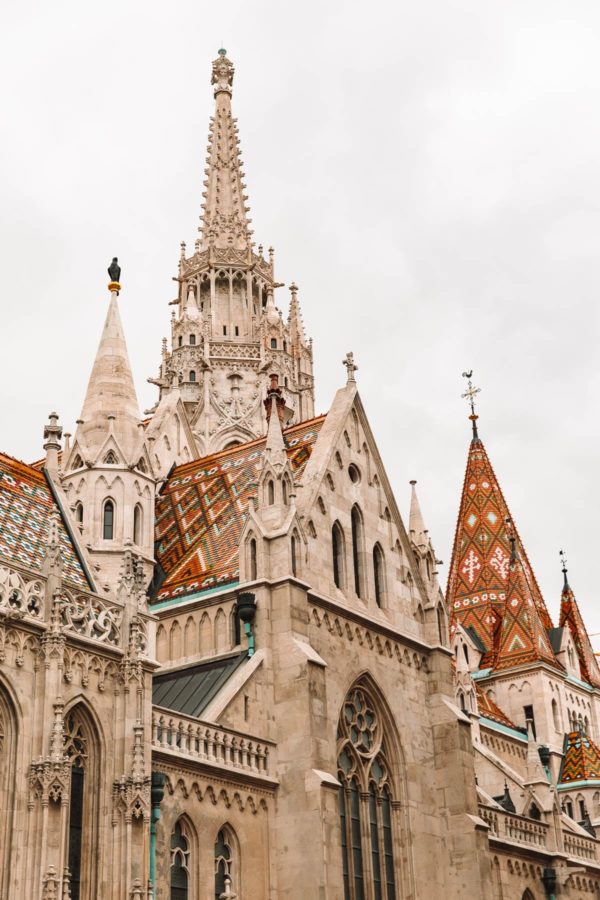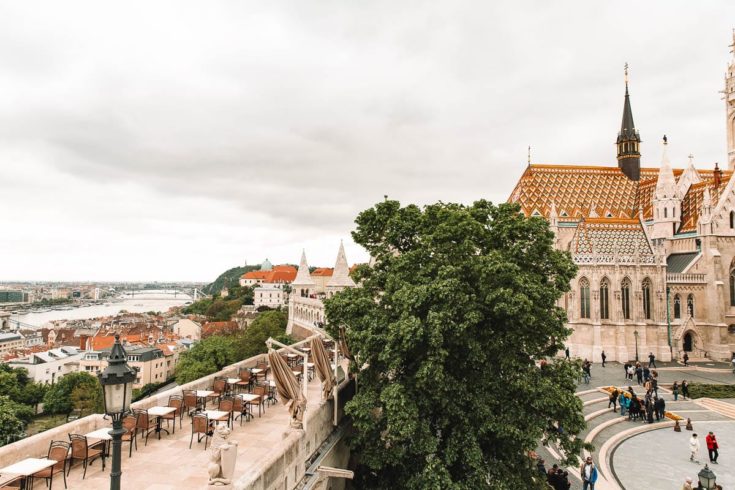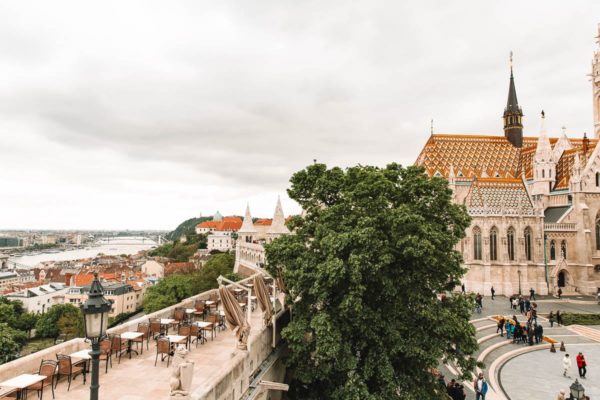 Visit Matthias Church & Take in the Views at Fisherman's Bastion
Most of Buda's major attractions, including Matthias Church and Halaszbastya (Fisherman's Bastion), are located together in one central area.
While you're there, be sure to soak up the multi-colored roof tiles of Matthias Church and the beautiful panoramic views overlooking Pest and the gorgeous Parliament Building on the Pest side of the river.
Travel Tip: If you're in need of a break, check out nearby Ruszwurm (one of the oldest cafes in the city) for a coffee and one of their many cake offerings. It has great outdoor tables for people watching too.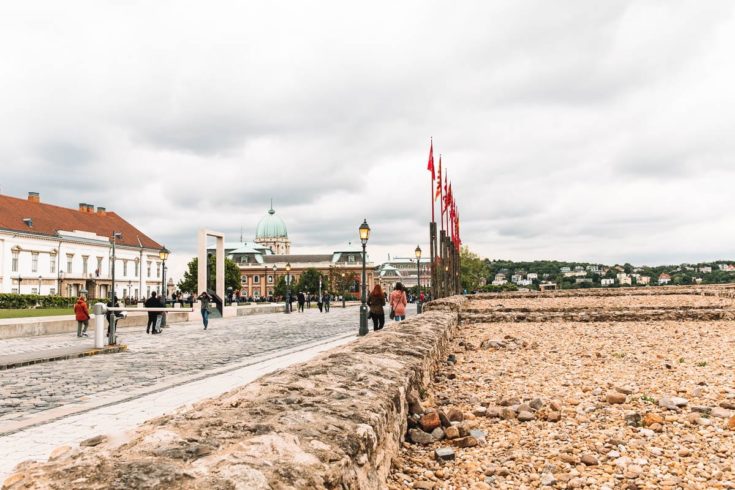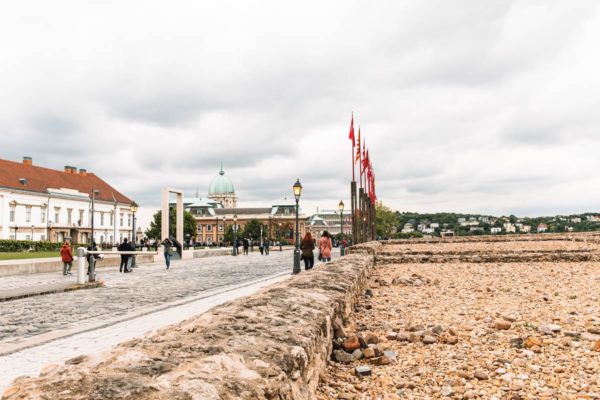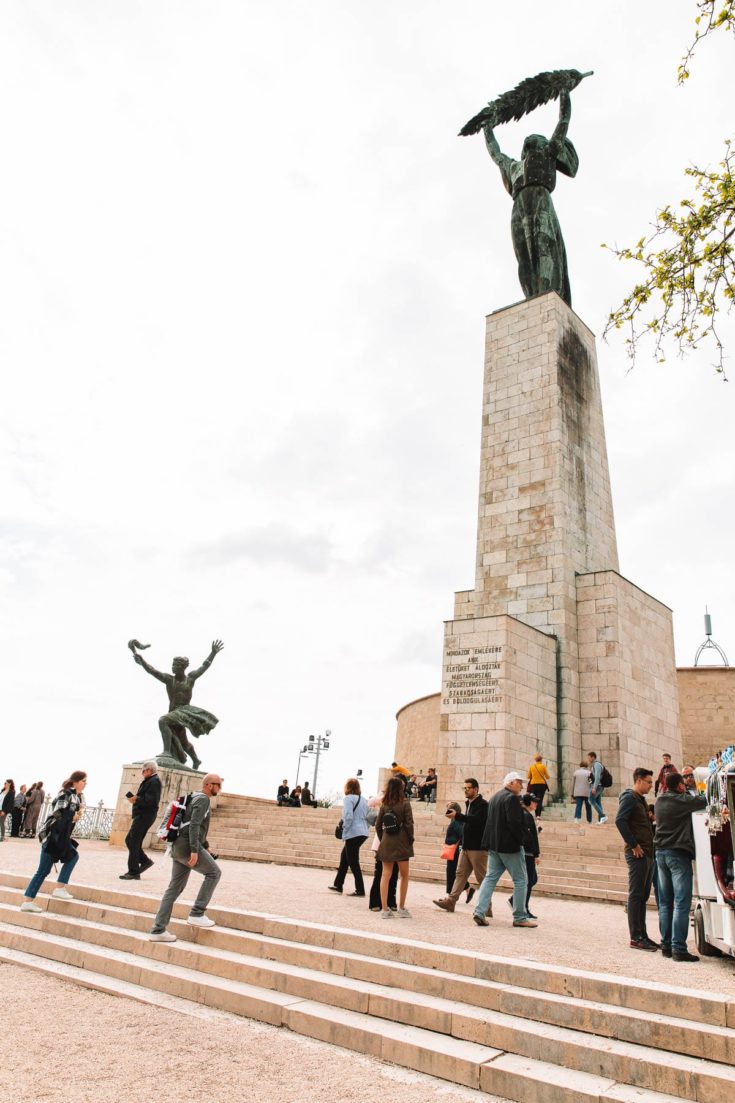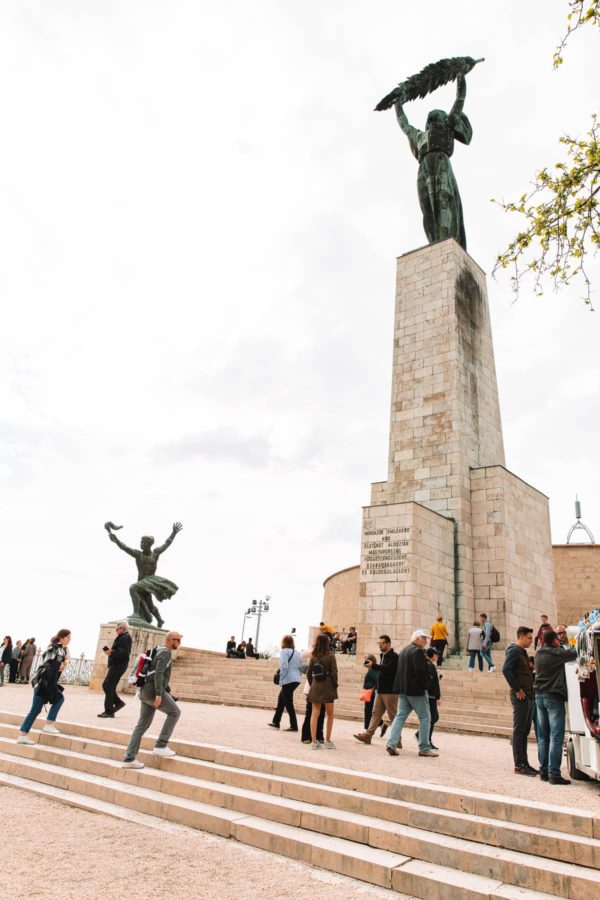 Hike Up Gellert Hill to Memento Point
After walking across Liberty Bridge or visiting Gellert Thermal Bath, take a hike up Gellert Hill to Memento Point, home to the famous Liberty Statue.
Travel Tip: While the hike is paved the whole way, make sure you're prepared for a bit of a steep walk. It isn't that long, but you'll definitely want to wear tennis shoes. The top of Gellert Hill offers amazing panoramic views of the entire city, so try to plan accordingly with good weather conditions.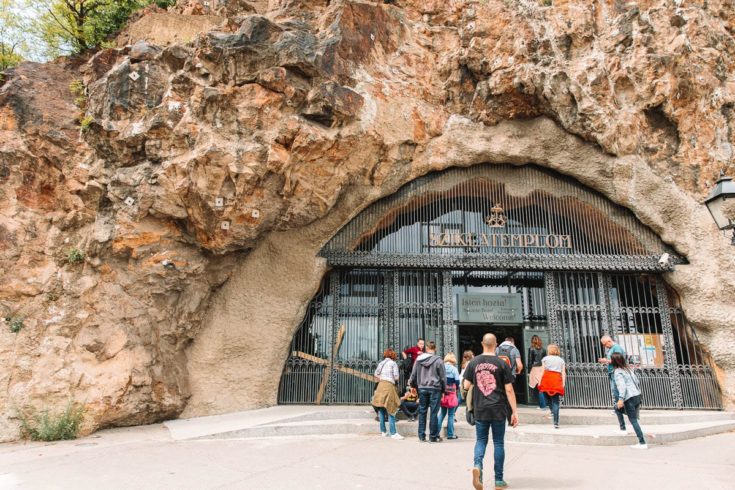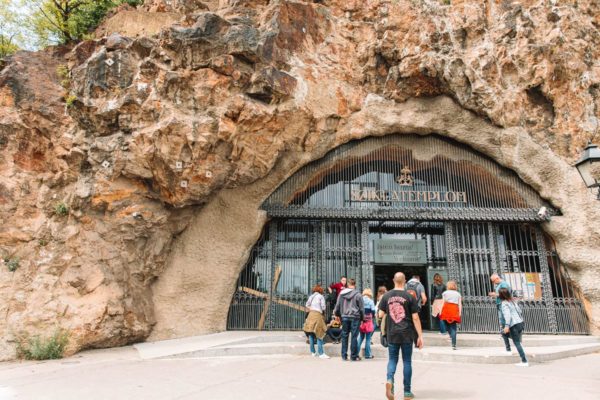 Explore Sziklatemplom (Cave Church)
Located inside Gellert Hill, this unique church is set within a natural cave formed by hot springs. For a relatively cheap admission price, you can tour the inside and receive an audio tour to learn the history of this small church.
Not a must-visit, but certainly an interesting spot to explore if you're already in this area.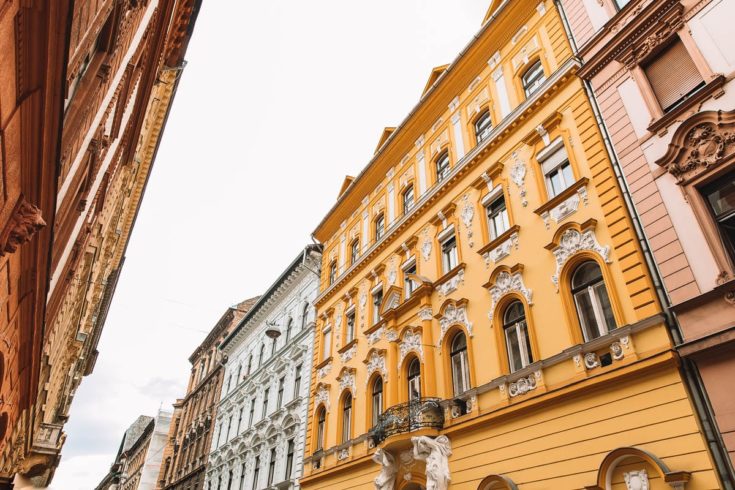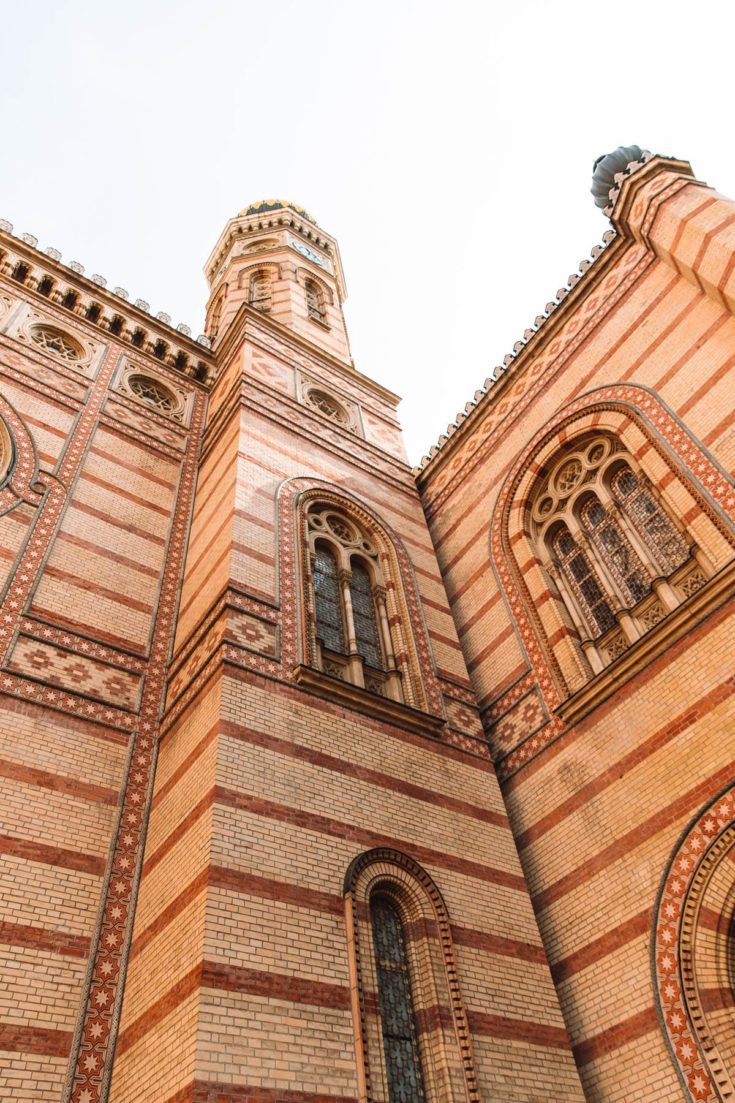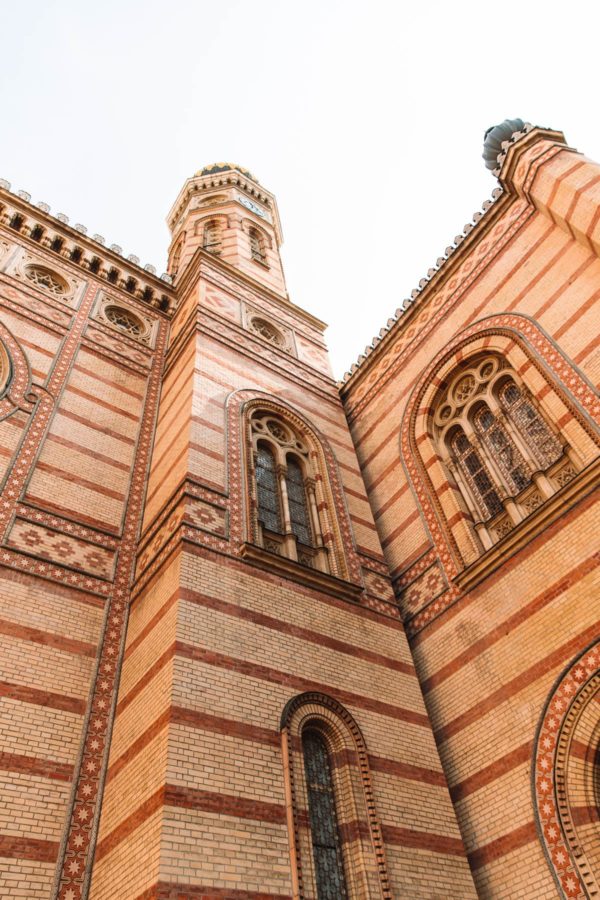 Tour Dohány Street Synagogue
Known as the Great Synagogue, Dohány Street Synagogue (which is also home to the Hungarian Jewish Museum) is the largest synagogue in Europe and the second largest in the world.
We recommend trying to plan your visit to join the free English guided tour, so that you can learn more about the history of the synagogue, as well as the history of the Jewish community in Budapest.
It was a very moving tour and visit, and the interior is beautiful.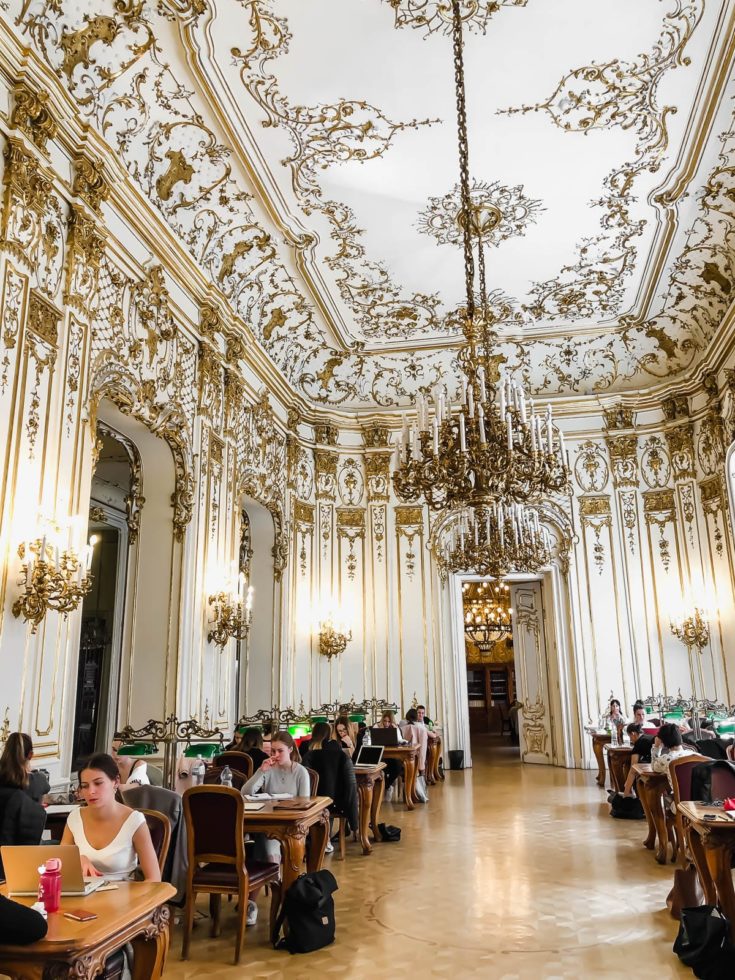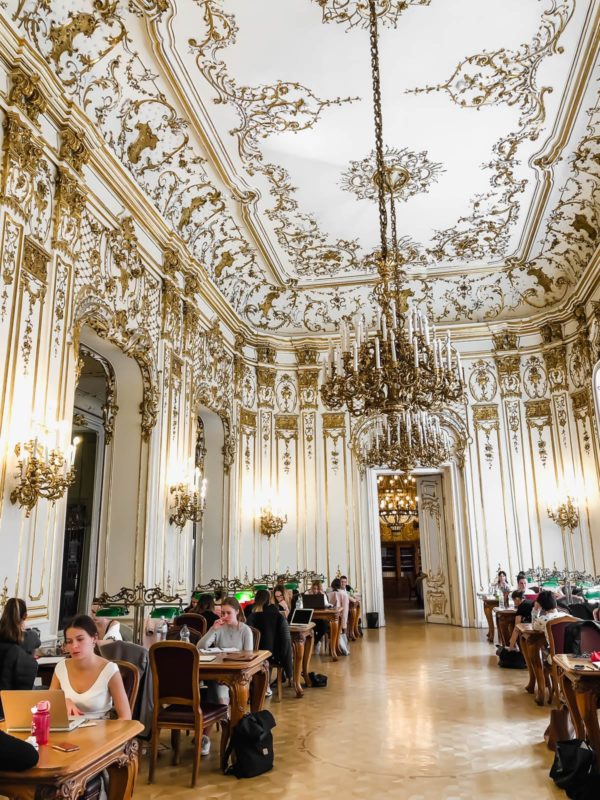 Pop into the Metropolitan Ervin Szabó Library
If you're in the area, take a moment to stop in the Ervin Szabó Library, which is housed within the Neo-Baroque Wenckheim Palace (1889).
Travel Tip: Grab a visitors pass from the front desk and take the elevator to the fourth flour where you can walk among the old palace rooms, which now function as public reading rooms. They're beautiful!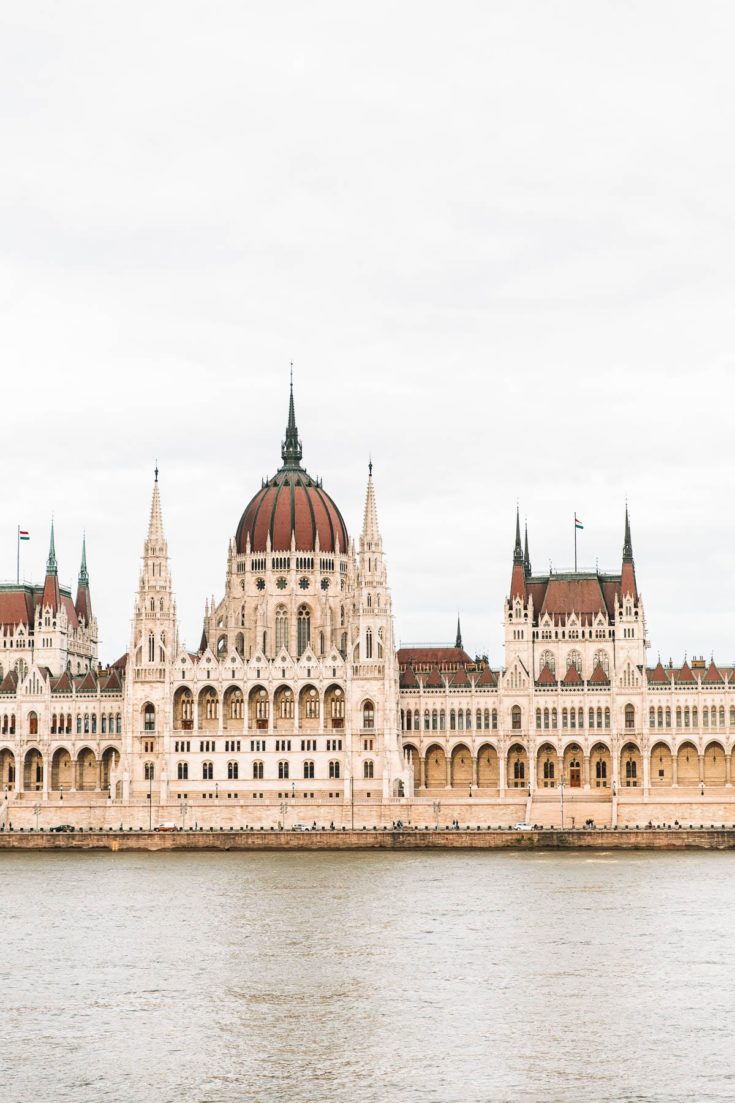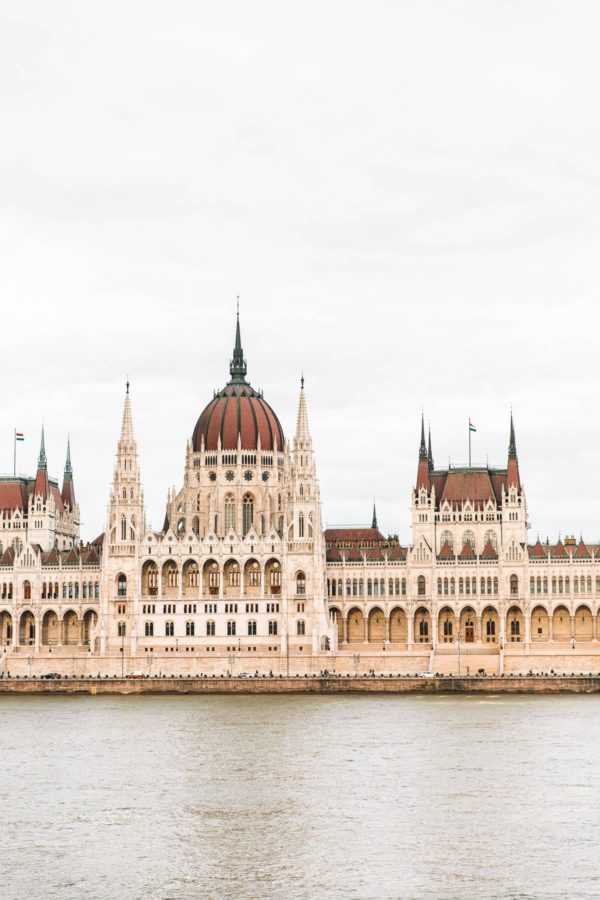 Soak up Parliament on a Night River Cruise
One of the most stunning buildings in Budapest is the Hungarian Parliament Building. The best panoramic views of building can be found on the Buda side of the city, but it is also worth exploring up close as well.
While it is gorgeous to see at all times of the day, it truly shines at night when it is lit up. A sightseeing river night cruise is one of the best ways to take it in, so I highly recommend fitting and planning this into your itinerary. It is gorgeous!
Travel Tip: We booked this one-hour sightseeing river cruise, which is the perfect length for a quick cruise up and down the Danube River. It isn't a guided tour, but it is a great way to soak up the city at night. The boat isn't spectacular by any means (the included drink is pretty awful), but the photography opportunities are endless and it is very affordable.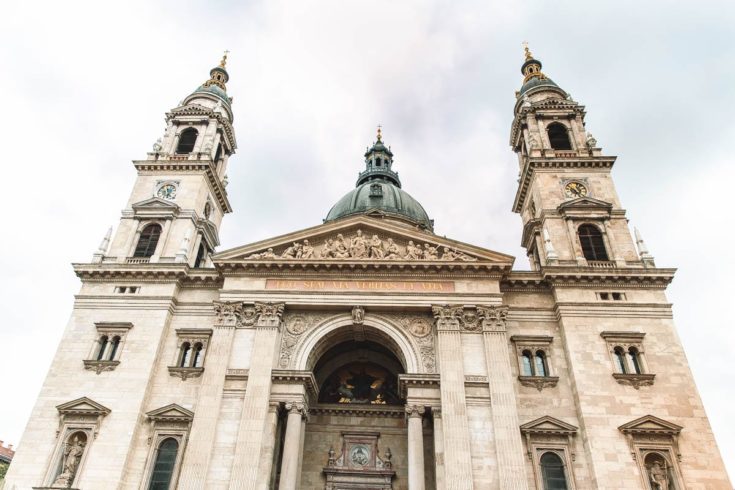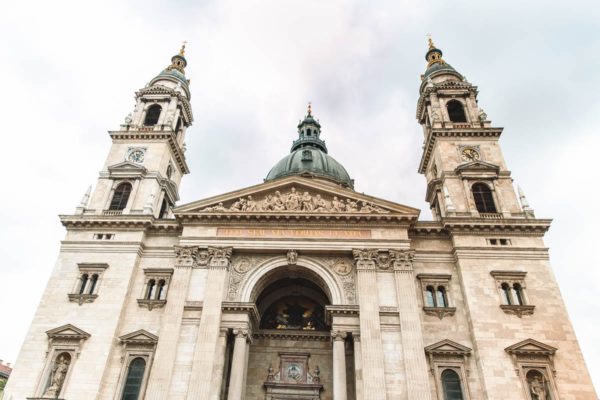 Visit St. Stephen's Basilica
The largest church in Budapest, St. Stephen's Basilica offers amazing views of the city from the observatory deck (this requires a donation fee). If you're in the mood for a workout, you can take the 364 steps up to the top – there is also an elevator option for anyone not up to the task.
The church itself is also home to the literal right hand of St. Stephen, the first king of Hungary. We didn't spend a long time here, but it is definitely worth visiting and the location is very central.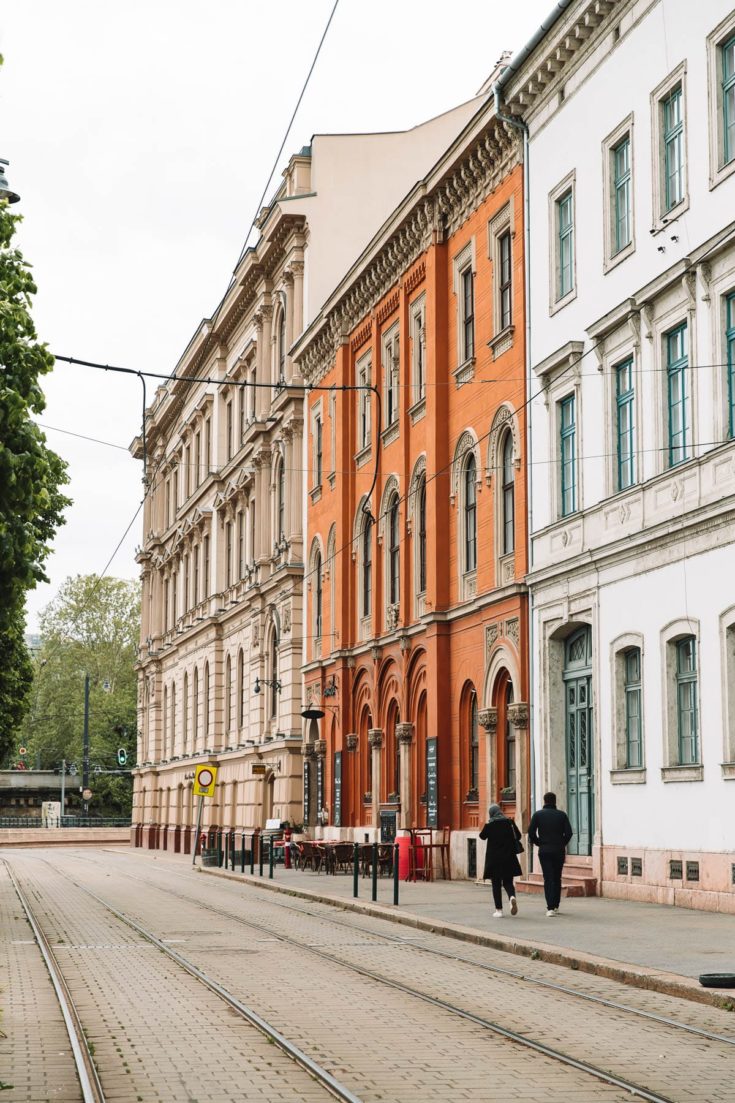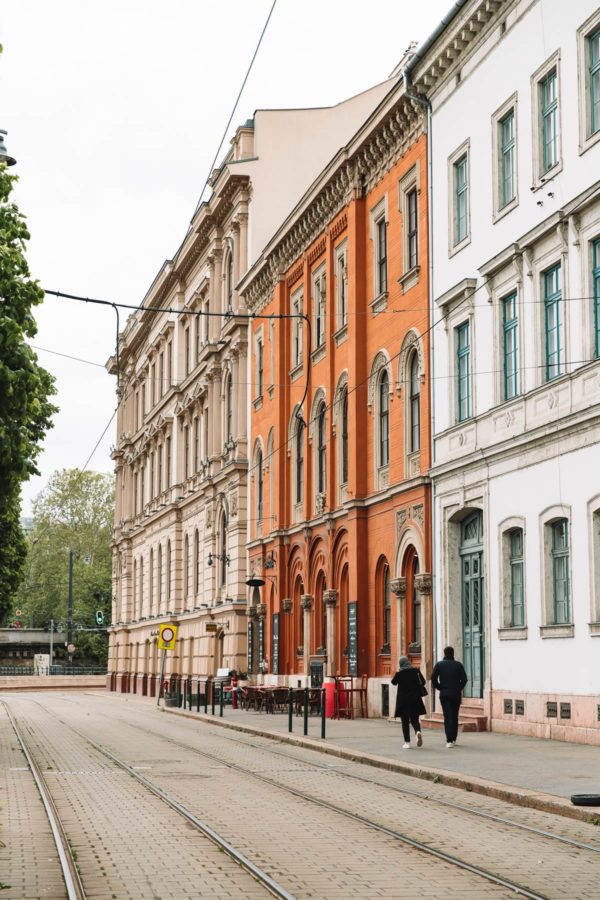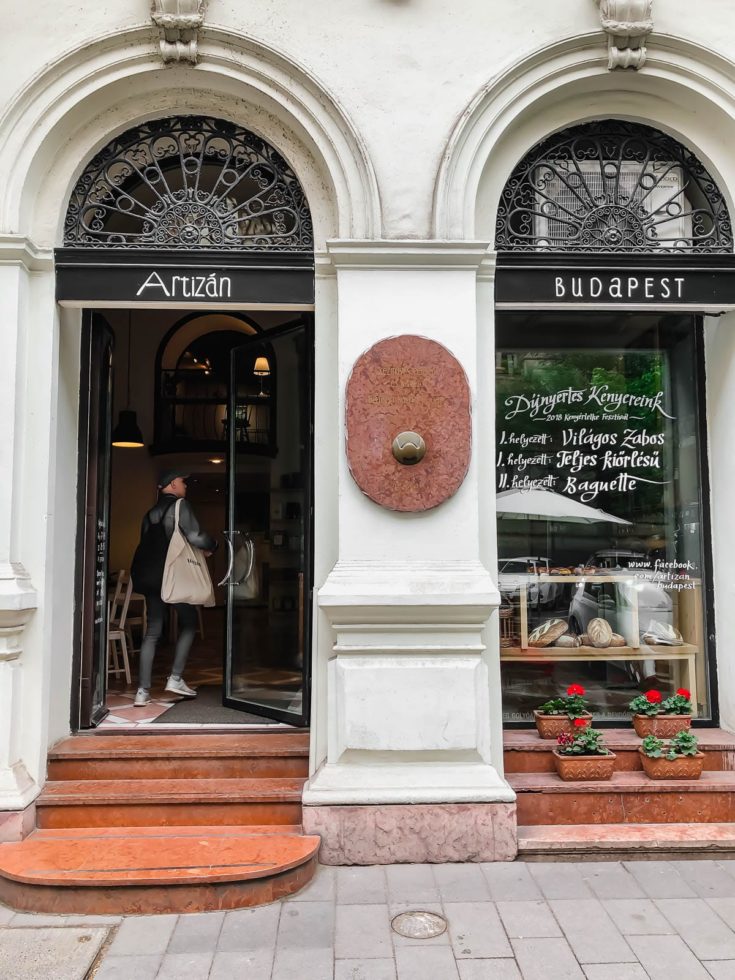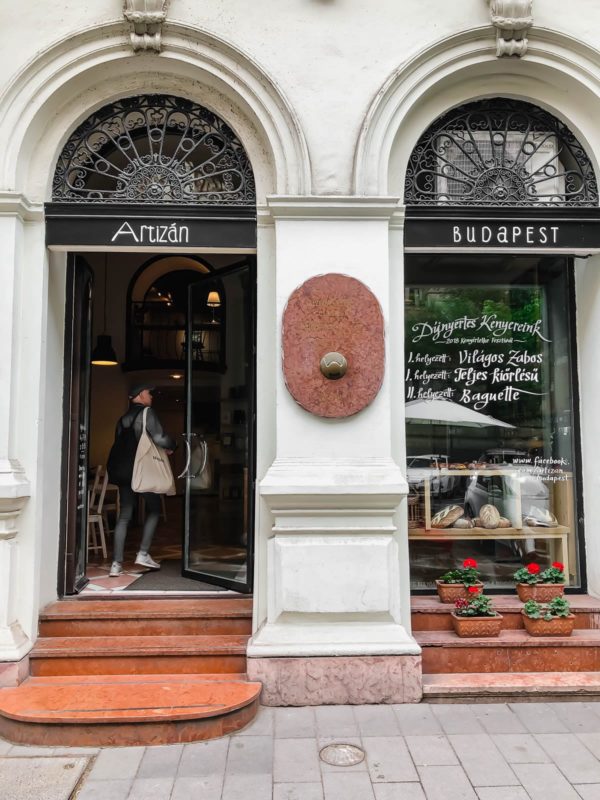 Where to Eat in Budapest
Travel Tip: Get directions and locations for all of the spots listed below in our custom Budapest Google map.
PASTRY SHOPS AND BAKERIES:
Artizán – a great bakery specializing in sourdough breads and homemade pastries. We loved the currant and custard-filled pastry (shown below) and everything else we had here. It is great spot to stop for a snack and coffee after exploring Parliament. They offer both indoor and outdoor tables too.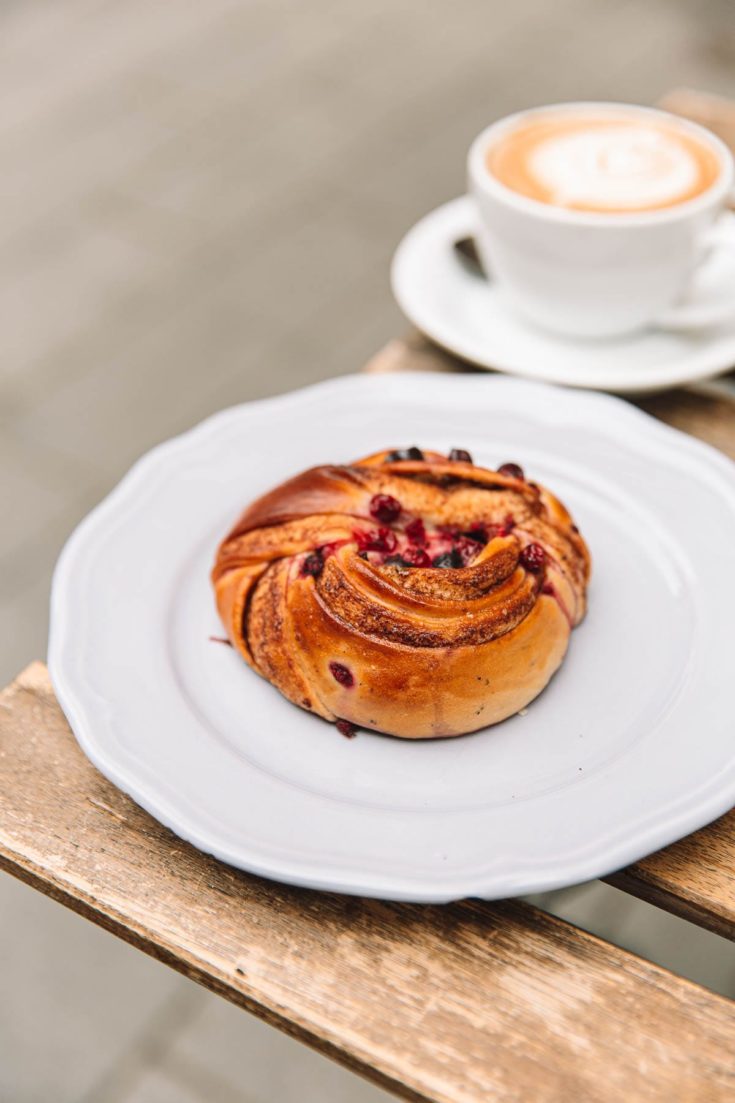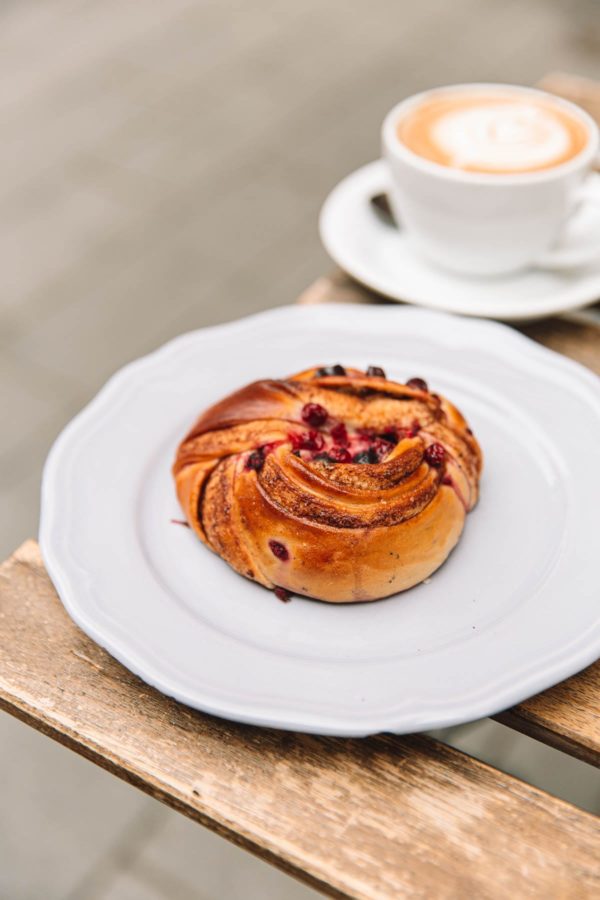 Pékmühely 2 – this tiny bakery, located on the Buda side just a few blocks from the Gellert Thermal Bath, has no signage and would be nearly impossible to find if you weren't looking for it. They make wonderful pastries, including traditional khakis csniga (cocoa snails) and breads. Definitely worth a visit if you're in the area or exploring Memento Park.


Ruszwurm – located in the Buda Castle District and just around the corner from Matthias Church, Ruszwurm is one of the oldest cafes (est. 1827) in Budapest. They offer countless cakes by the slice, including their popular dobos torte and krémes. Though it's a bit overpriced, it is a nice spot to grab an outdoor table and soak up this historic area of the city.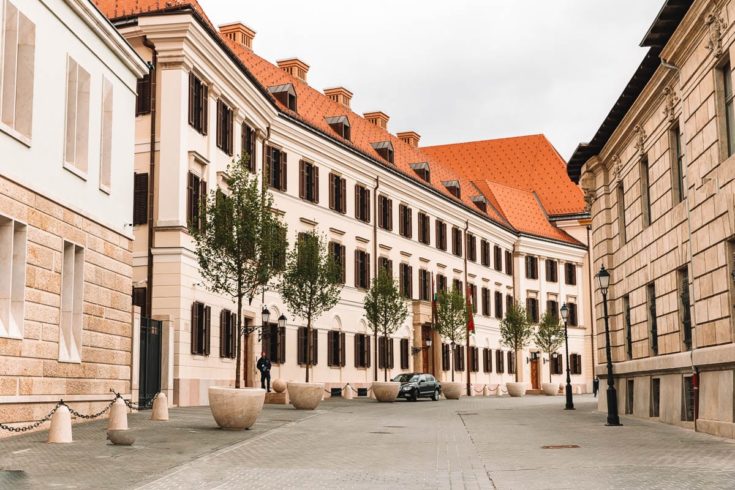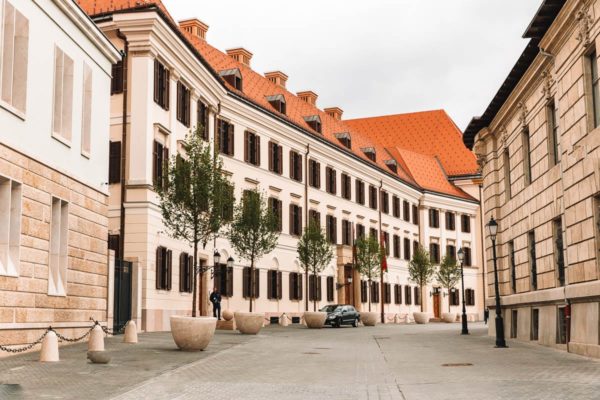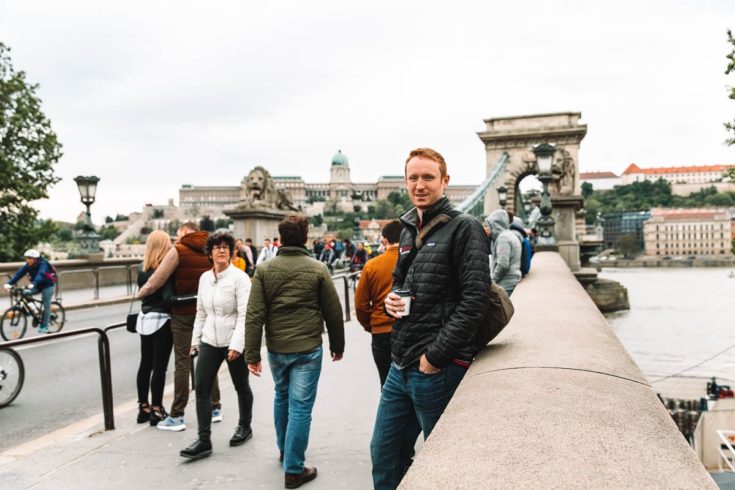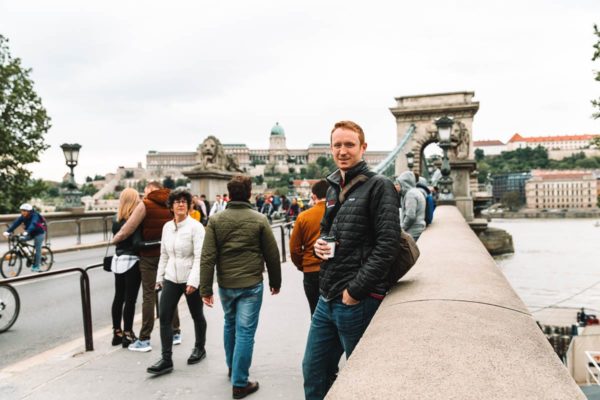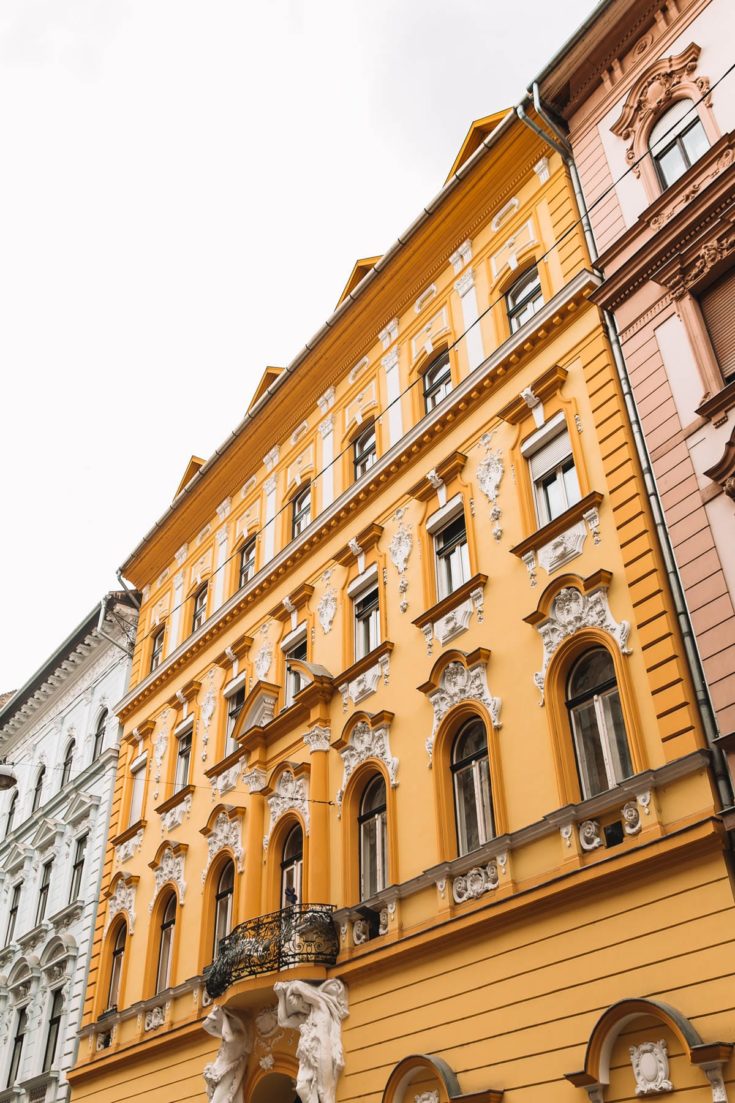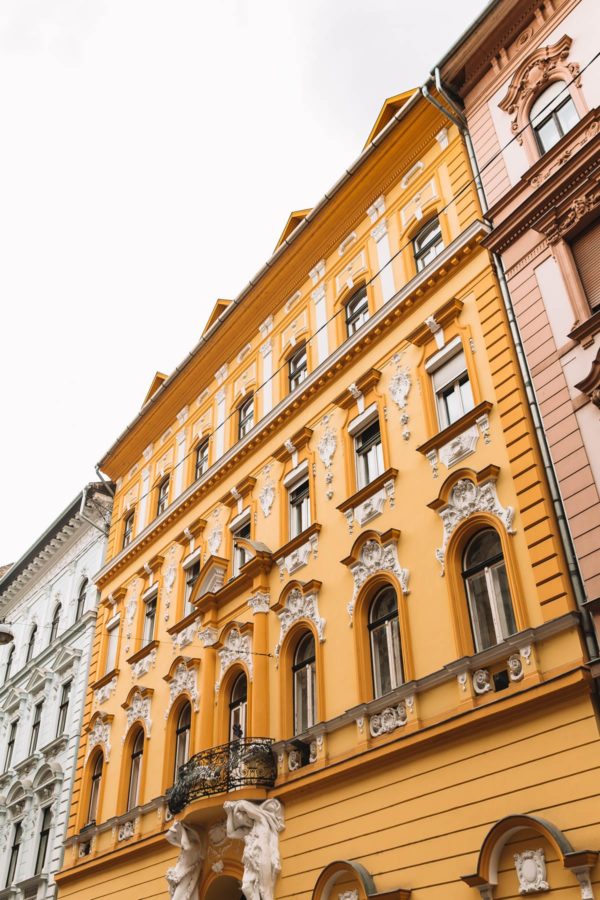 Breakfast and Lunch
Szimply – this trendy (tiny) breakfast and lunch spot was one of our favorites of the trip! The food is delicious, beautifully presented, and very creative. They even offer pre-fixe breakfast menus if you're looking to try a handful of dishes. The small kitchen is visible from the seating area, which allows you to watch as your breakfast or lunch is prepared too! Be sure to grab coffee at Kontakt across the street.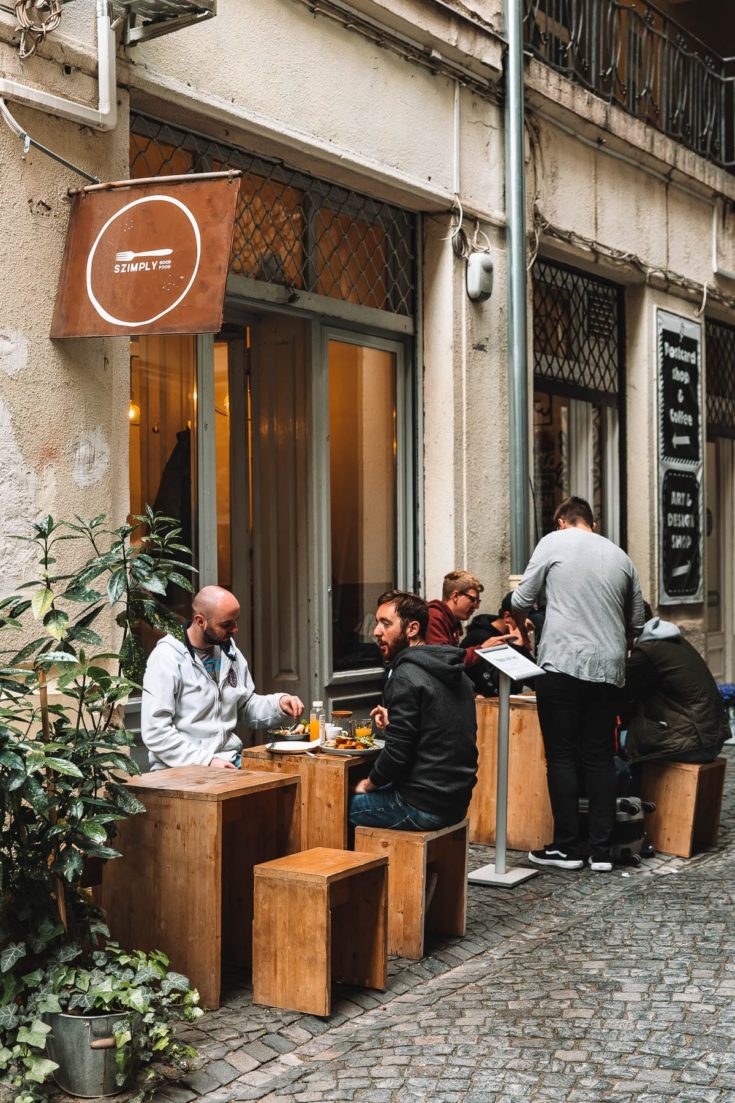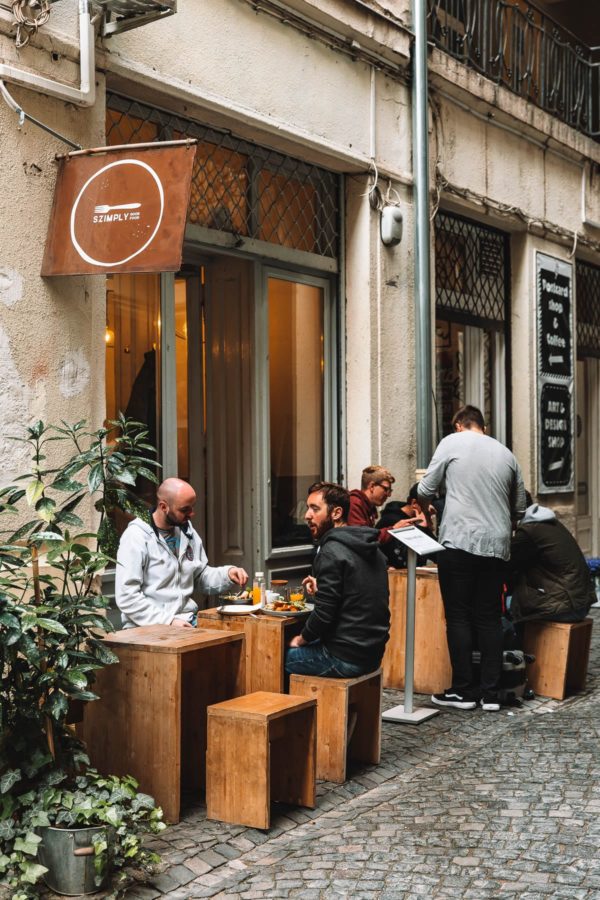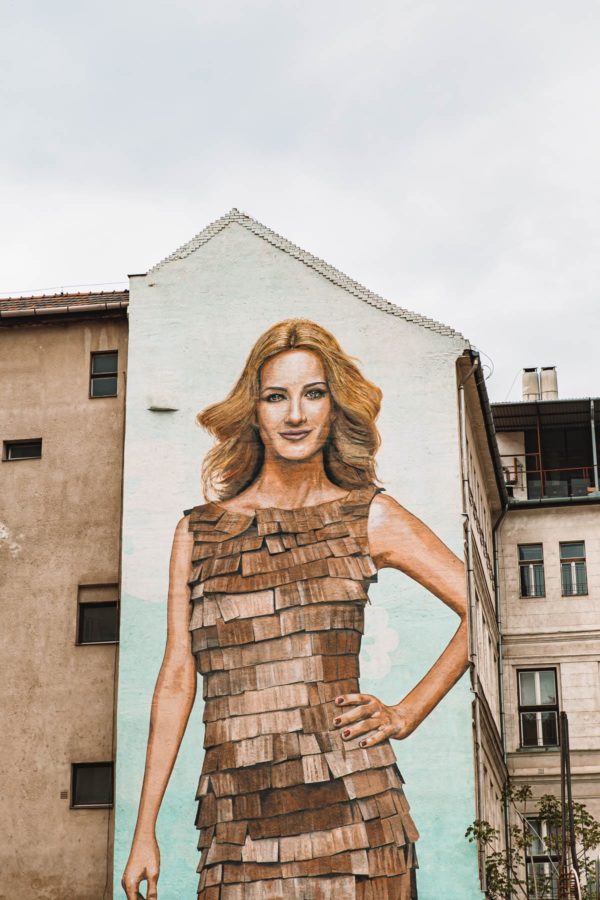 Dobrumba – we stumbled upon Dobrumba on our first day in Budapest and made a note to come back for lunch the following day. Located in the Jewish Quarter, Dobrumba is a hip restaurant specializing in Middle Eastern cuisine. They offer many vegetarian-friendly dishes (a nice break from traditional Hungarian cuisine) too.
Tip: Since it is quite popular, I recommend making a reservation unless you're visiting at an off hour.


Menza– a popular (slightly touristy) restaurant located in District 6, which was recommended to us by our tour guide, as well as our local Uber driver. While I'm not sure if I would visit this restaurant for dinner, it is a good spot to grab lunch after a day of exploring, especially if the weather allows you to sit at one of their many outdoor tables. Their menu has a large selection of fresh, well-executed Hungarian staples.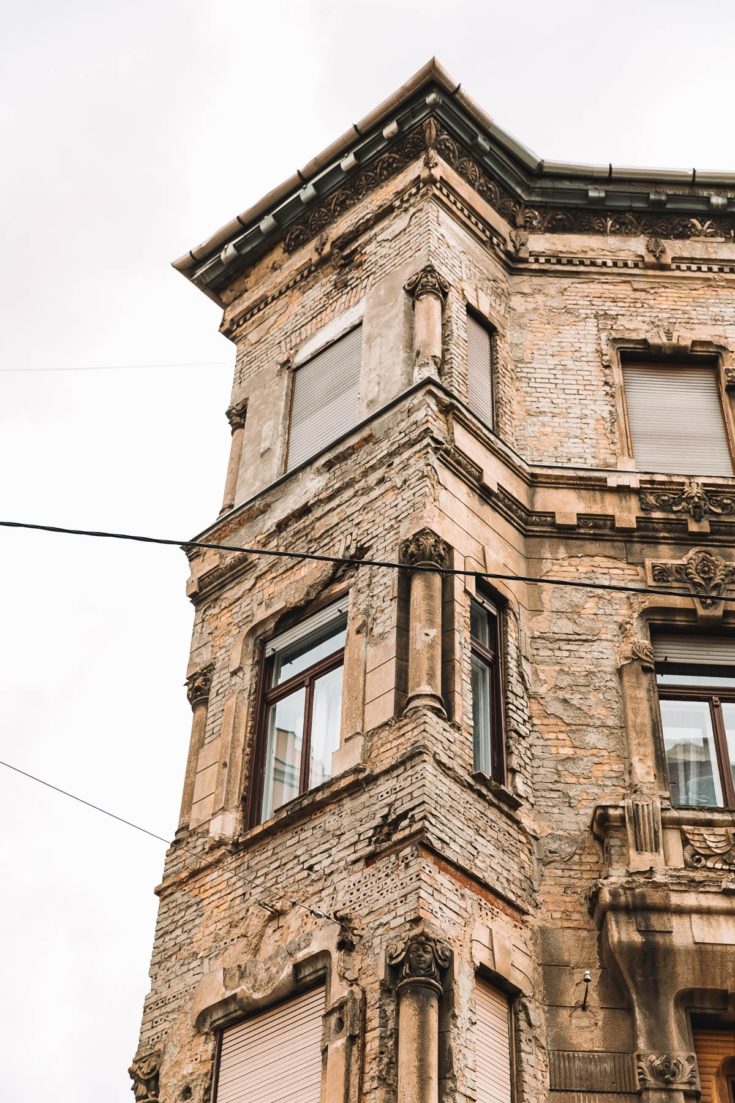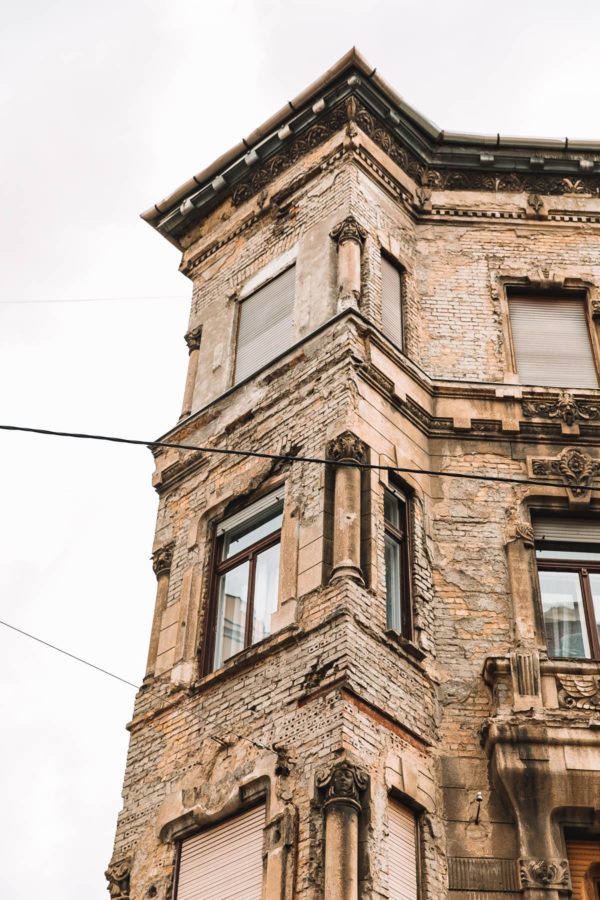 RESTAURANTS AND BISTROS:
Onyx Restaurant (2 Michelin Stars) – our favorite meal in Budapest was at the two Michelin starred restaurant, Onyx, located in District V. While it is a splurge, I highly recommend taking advantage of the favorable US exchange rate and treating yourself to one special meal while in Budapest.
Onyx offers two six-course pre-fixe menus for dinner, aptly named Within Our Borders and Outside Our Borders. We chose the Within Our Borders menu, which highlighted seasonal ingredients sourced from Hungary. It was excellent and very memorable! Tip: Reservations can be made up to 90 days out.
Costes Downtown – this Michelin-starred restaurant gets excellent reviews, and is another wonderful alternative if you're looking for an upscale dining experience in Budapest. If we hadn't chosen to visit Onyx, this would have been my next choice.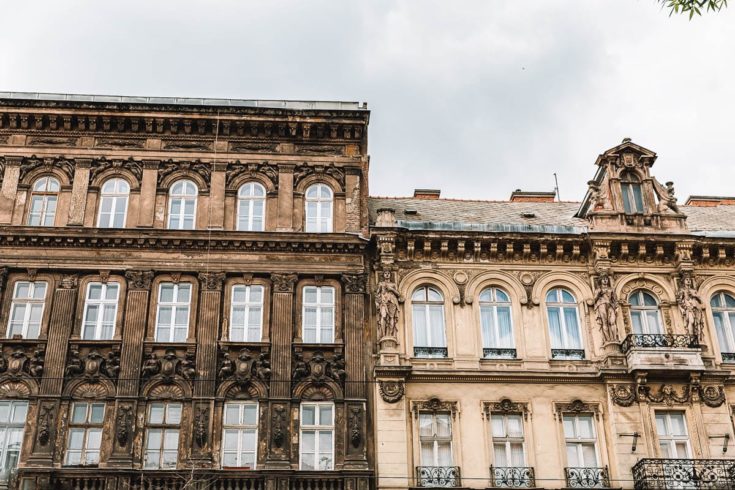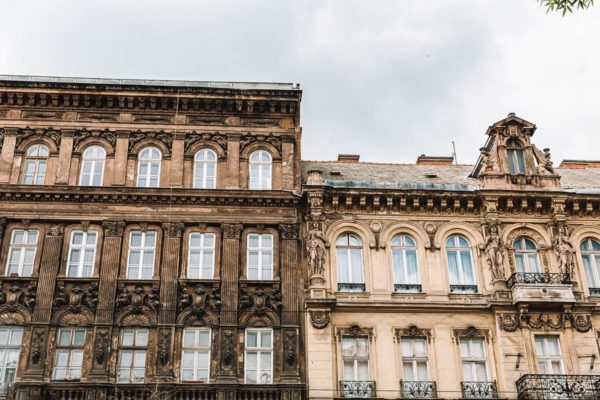 Barack & Szilva Étterem – while the food wasn't spectacular, the atmosphere at this Hungarian bistro was lovely.
Hungarikum Bisztró – we didn't have a chance to visit this traditional Hungarian restaurant, but we heard great things about it. Reservations book up in advance, so definitely plan accordingly.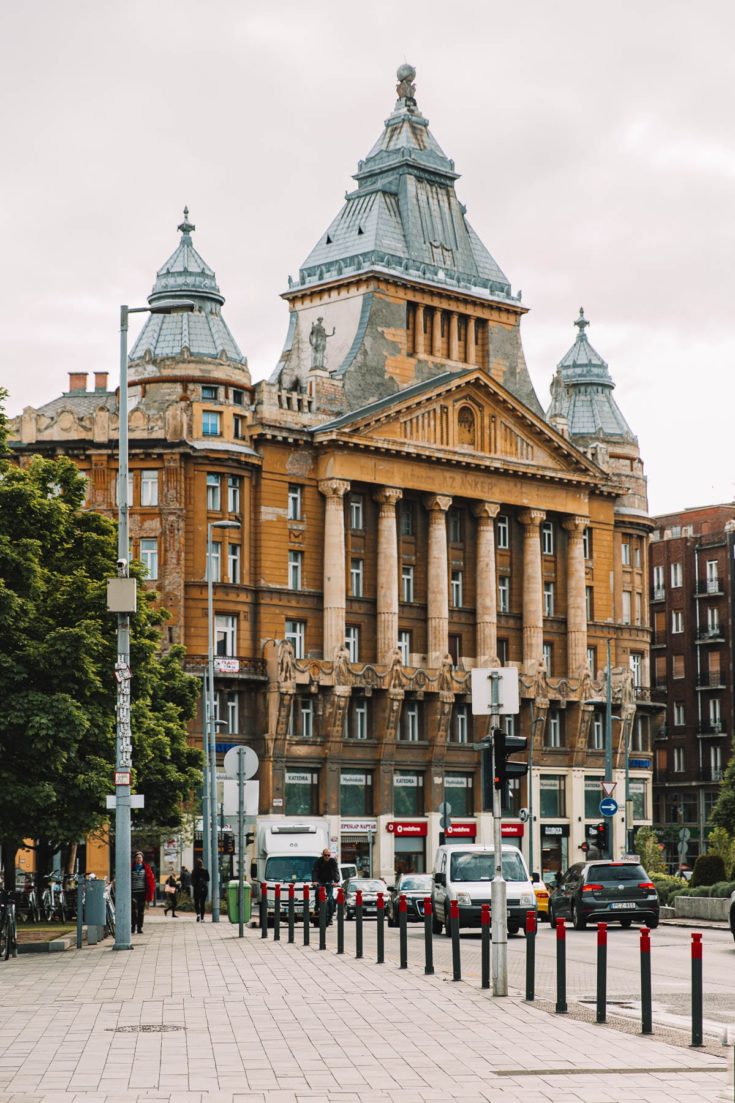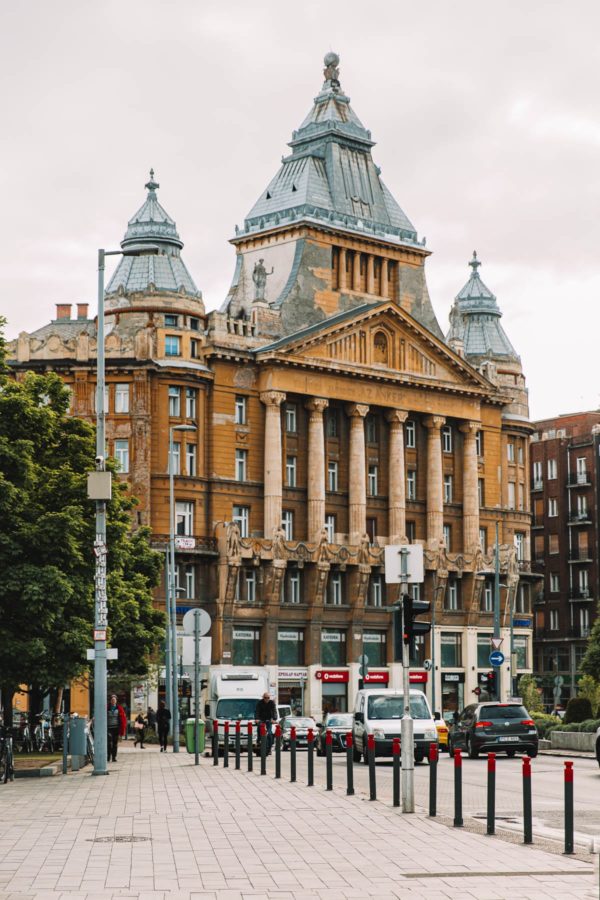 Bars and Other Miscellaneous Spots:
Szimpla Kert Ruin Bar – Budapest is home to many ruin bars and this is the oldest. It is definitely worth checking out, especially if you're nearby, if only to see the interior. If you are visiting, I recommend exploring the various bars on each level before deciding on your cocktail of choice.
Central Market Hall – one of the largest indoor food markets in Europe, Central Market Hall is worth checking out, especially if you are at Liberty Bridge or visiting Gellert Thermal Bath. If you're interested, there are a variety of food tours, but we didn't feel like the space warranted a huge amount of our time.

Feel free to ask any questions in the comment section below and I'd be happy to address them.
For a custom Google map (containing all of the places listed above, and more!), click here.
This post contains affiliate links, which means that I make a small commission off items you purchase at no additional cost to you. Please read my
privacy policy
for more information.