10 Baked Goods You Need to Make This Fall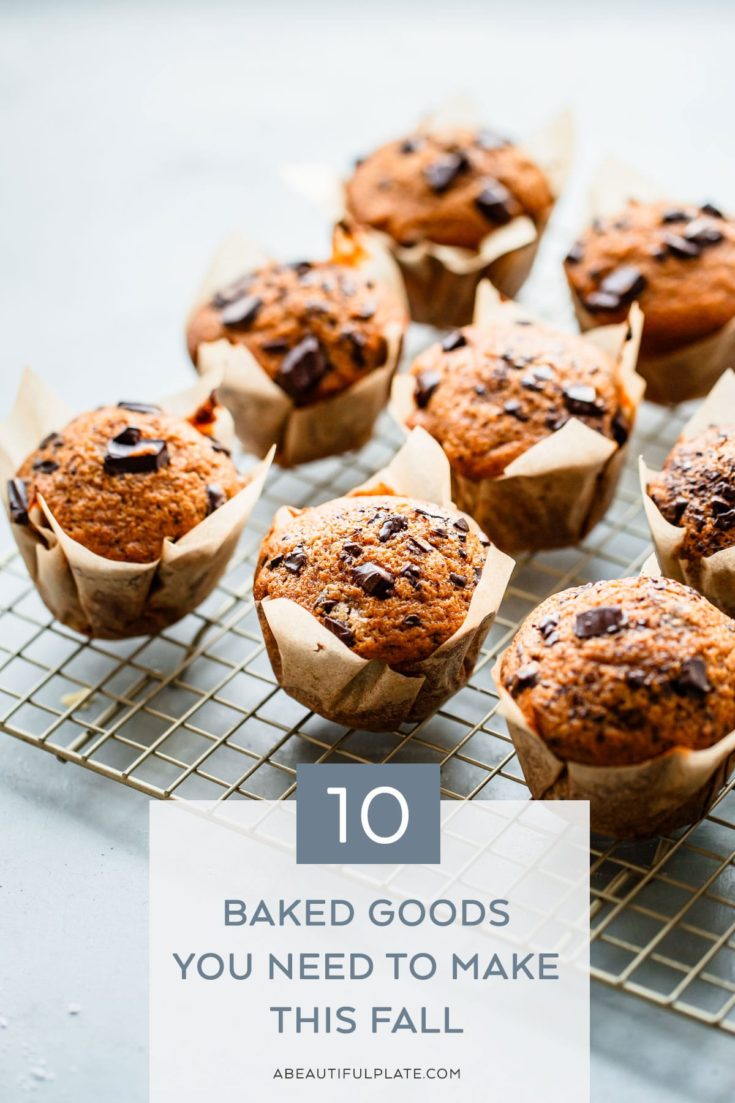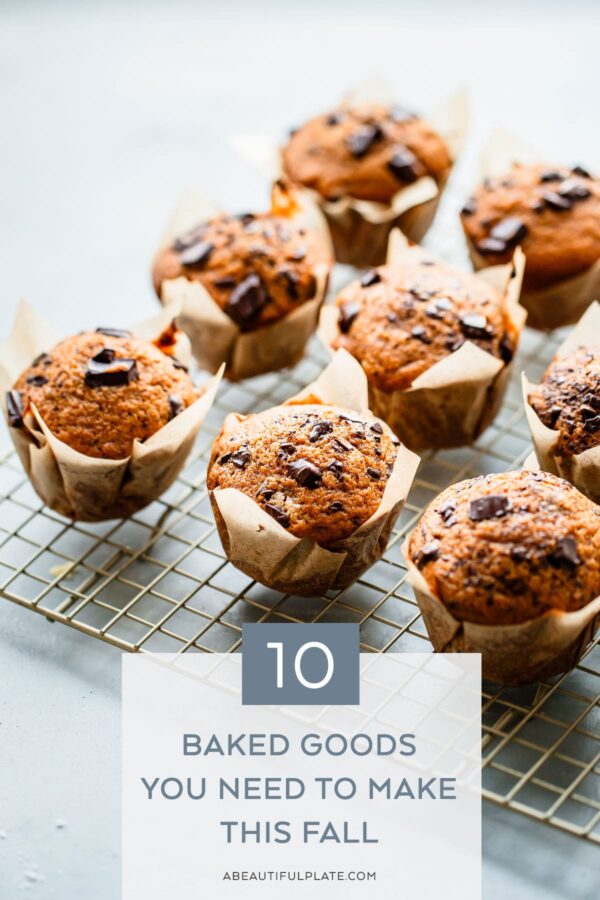 It's that time of year!
Temperatures are cooling down and I'm feeling the urge to crank up the oven and bake all the things.
While I'm always sad to bid farewell to farmer's market weekends, sweet tomatoes, and long summer days, I love crisp morning walks, chunky sweaters, cozy comfort food, and everything else this season has to offer.
With that in mind, I've rounded up 10 Baked Goods that you need to make this fall. I've even included some savory options to mix things up. From easy muffin recipes to breakfast cakes, pastries, sheet cakes, and fruit pies, this list has you covered.
If you're looking for additional inspiration, be sure to explore my other seasonal fall recipes!
---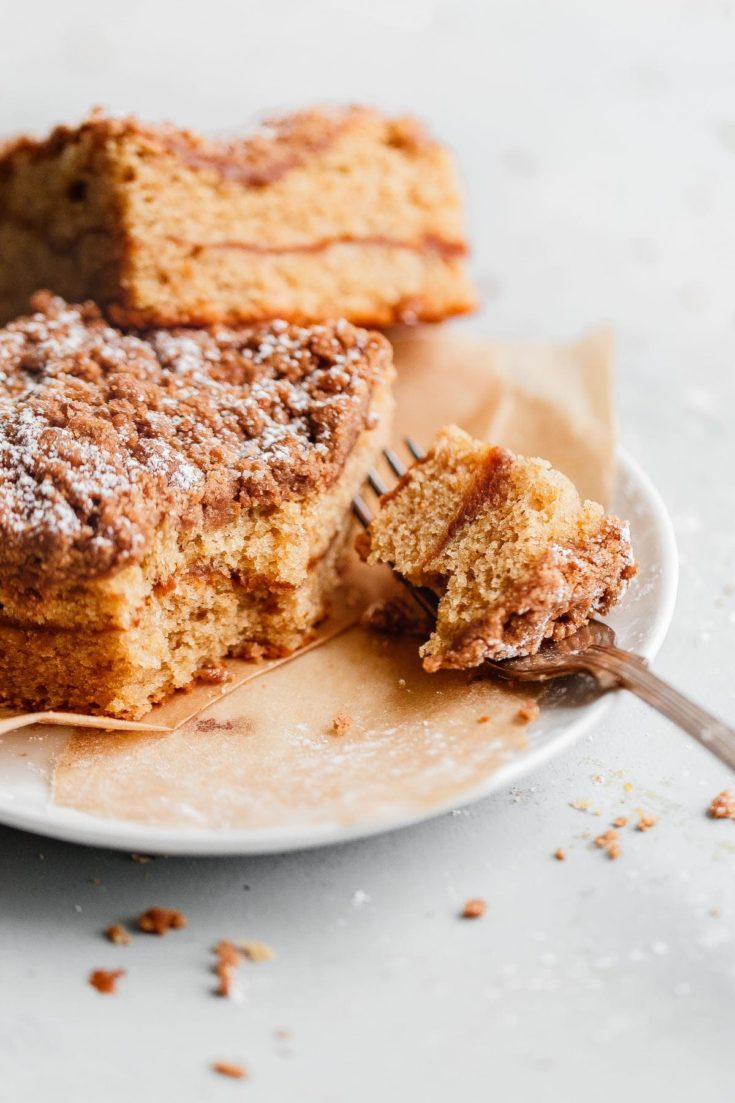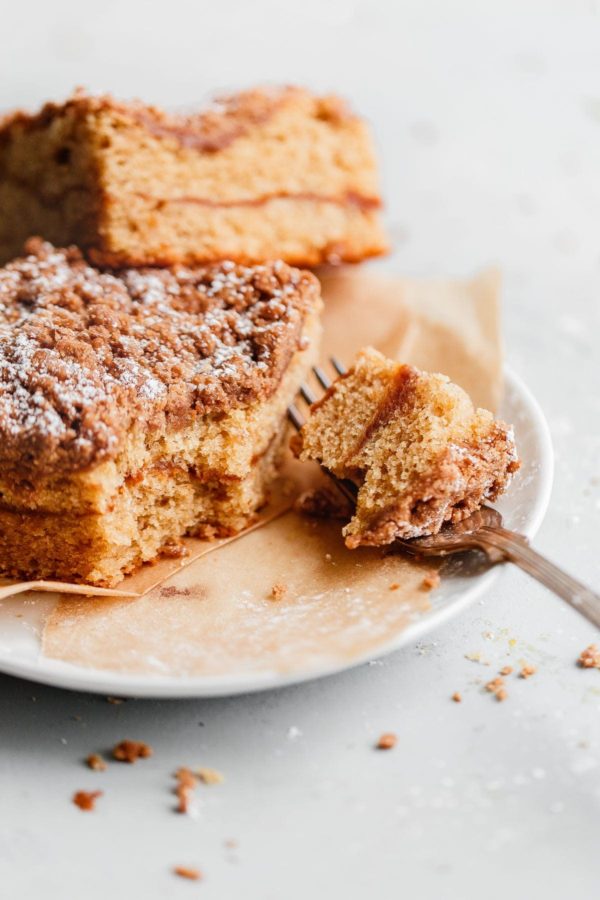 This classic spiced coffee cake recipe gets a fall twist with a layer of pumpkin butter in the center! Feel free to leave it out or substitute it with apple butter or favorite jam or preserve. The decadent, dense crumb topping is impossible to resist.
Reader Review: "You explained it so very well.. thanks for the instructions and recipe!" – Kathy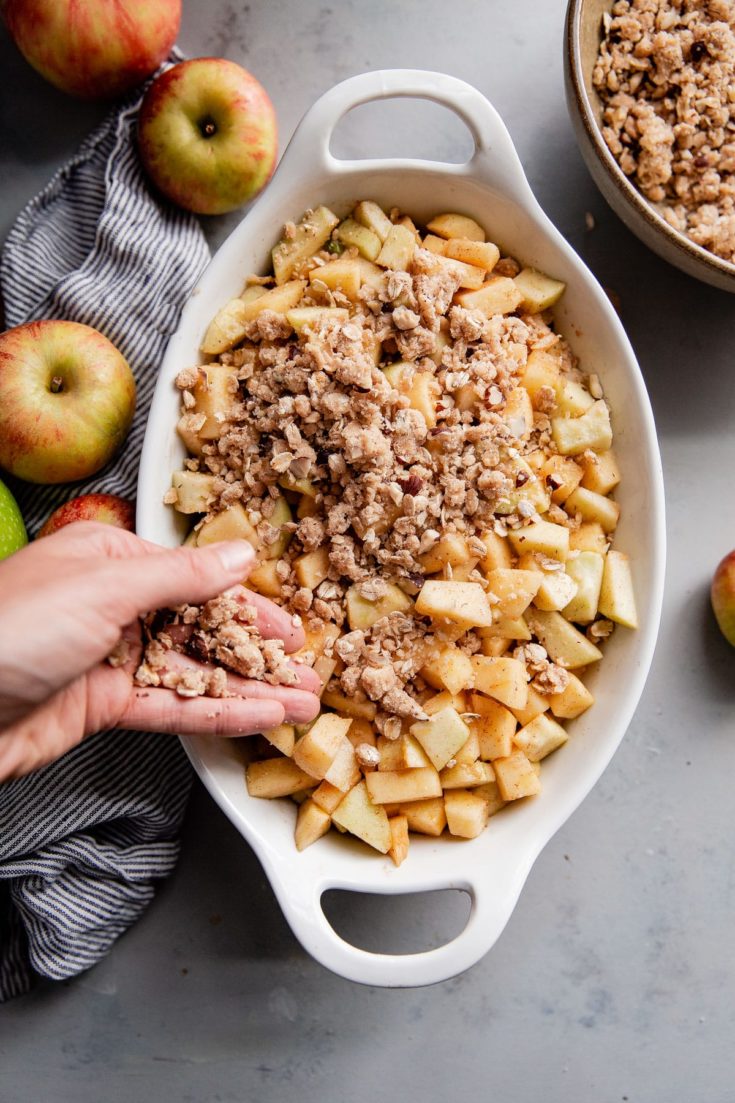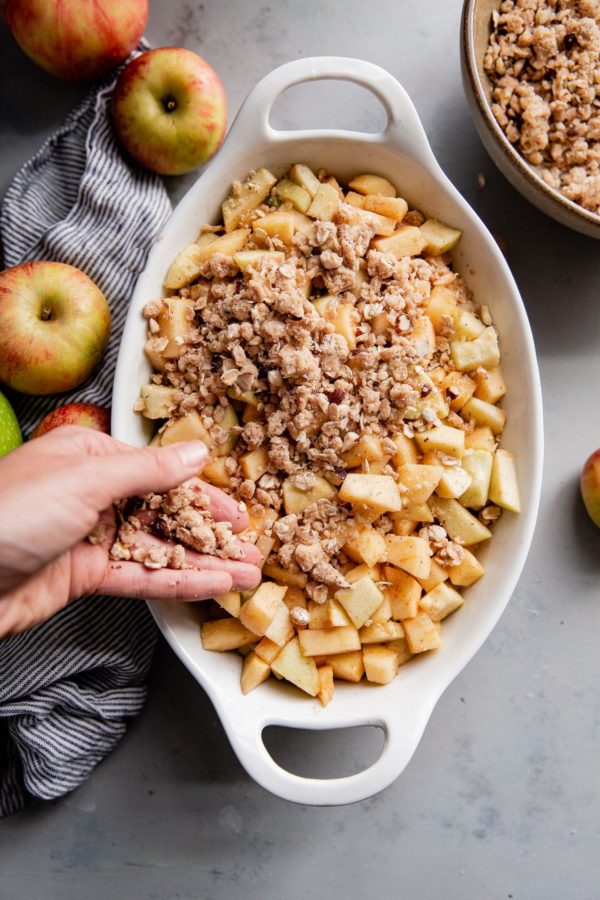 There is nothing that I love more than a tart fruit crisp. This recipe uses a combination of Granny Smith and Honeycrisp apples. Each contribute varying levels of sweetness, tartness, and texture.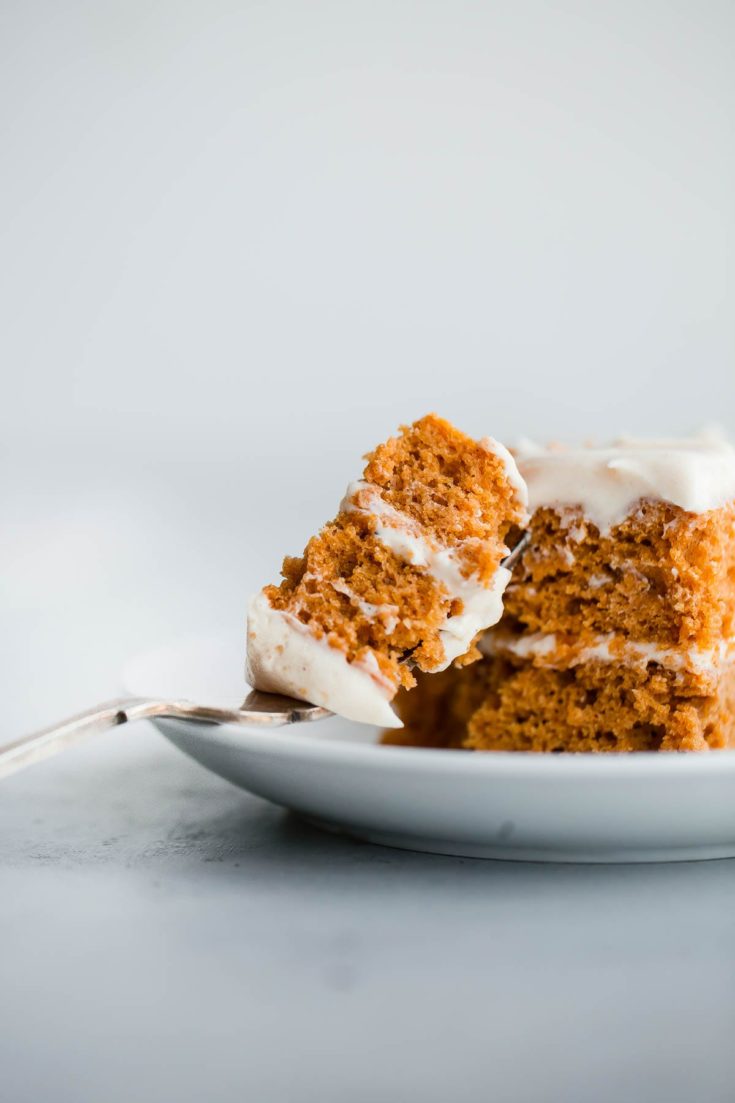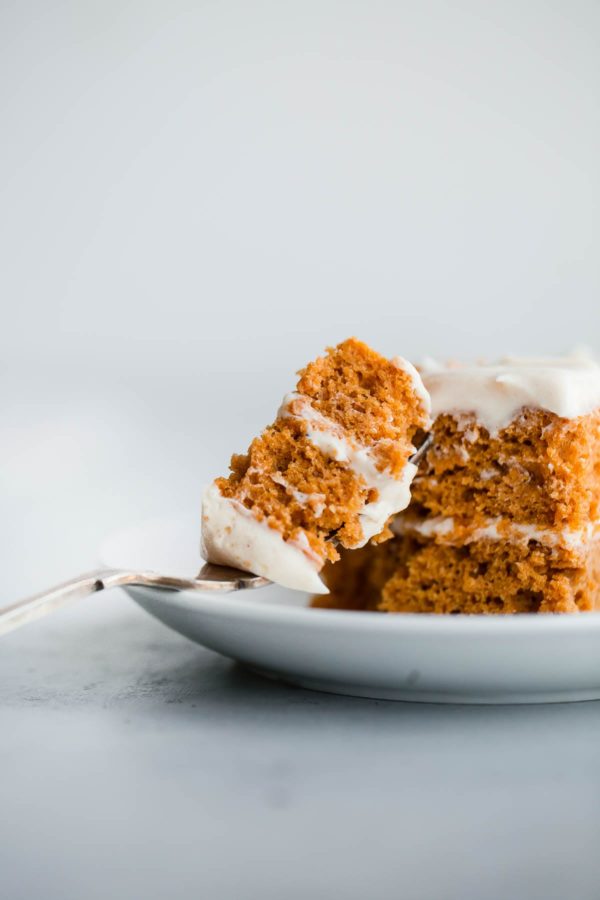 This true sheet cake is prepared in a standard half sheet pan and uses an entire can of pumpkin puree (hallelujah!). It is topped with a decadent cream cheese frosting infused with ground cinnamon, ground cardamom, and pure maple syrup.
Reader Review: "I made this cake over the weekend. Everyone loved it! Was perfect to kick off Pumpkin Spice Season." – Van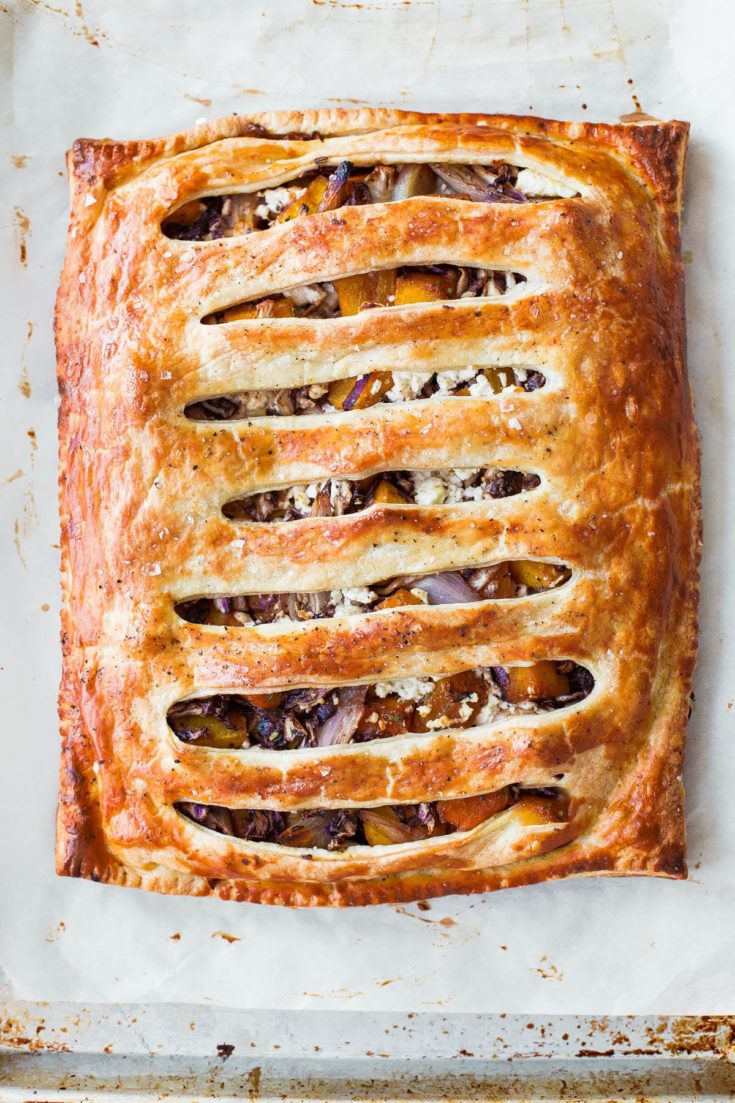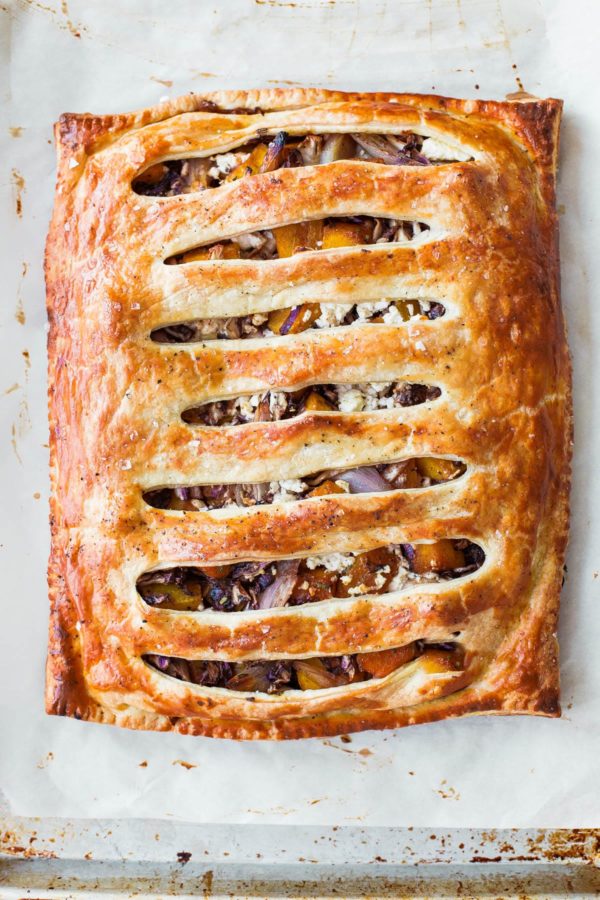 I'm all for savory baked goods, particularly tarts and pastries. This savory butternut squash pie, which is filled with roasted butternut squash, shallots, and feta cheese, is one of my favorite creations to date. It makes an amazing (vegetarian-friendly) main course for the upcoming holidays, and can easily be tweaked (eg. substitute the feta with goat cheese!).
Reader Review: "Made this for Thanksgiving and it turned out beautiful! It was almost too pretty to eat! The family loved it! – Lynn

One of my favorite muffin recipes that I've ever developed, these (healthier) pumpkin carrot muffins remind me in many ways of a seasonal morning glory muffin. They are incredibly moist and have great texture from pumpkin seeds, dried currants, pecans, and chia seeds.
Reader Review: "OMG these muffins are amazing. So delicious. I doubled the recipe the first time, then ate 2, and went back in the kitchen to make more so that I wouldn't have such a hard time sharing them." – Lauren

There is nothing like a classic! Filled with frangipane (almond cream) and poached pears, this French tart is sure to impress.
Reader Review: "I just made this for Christmas dessert and it was amazing! Tasted like it came from a fancy French bakery, the whole family was very impressed." – Sarah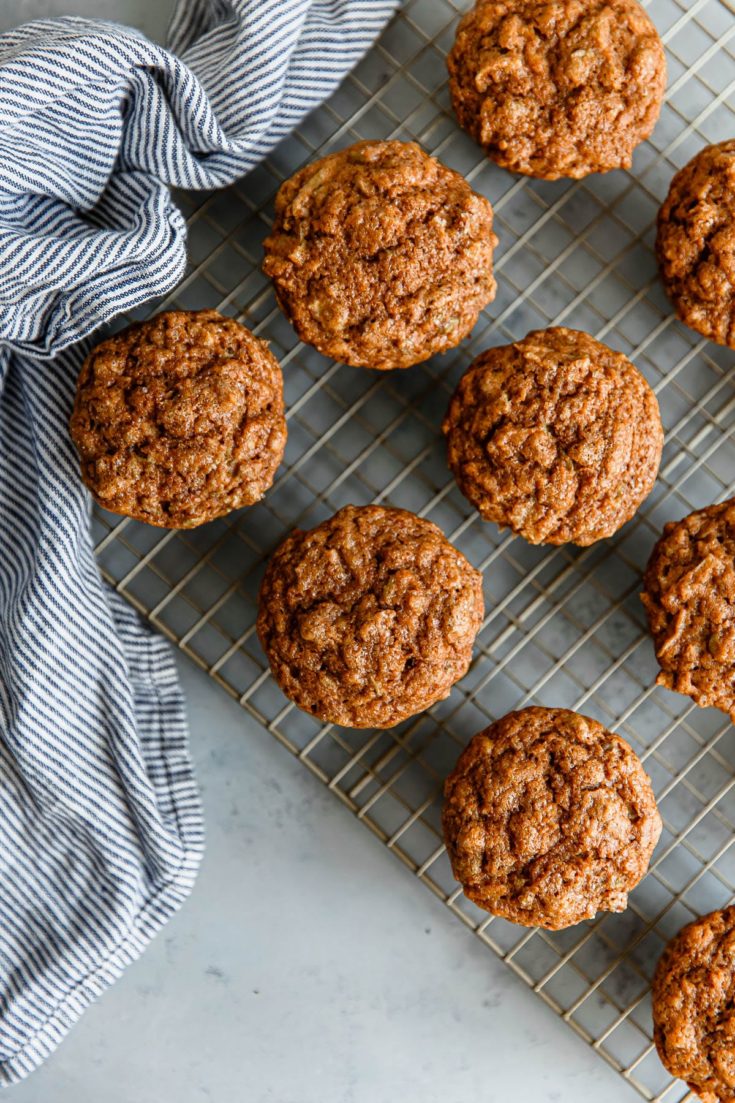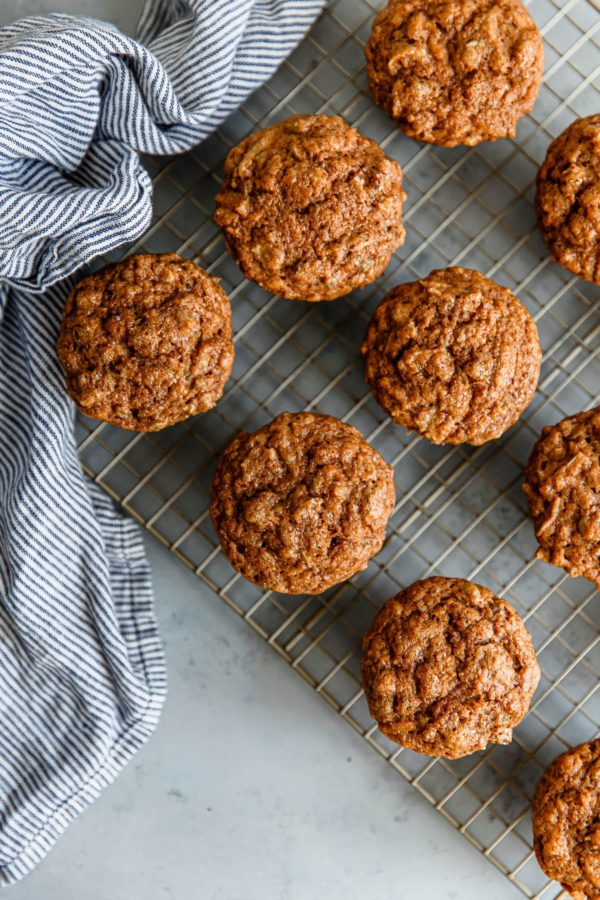 The newest seasonal baked good to make its appearance on the site, these apple cinnamon muffins are made with whole grain flour and lightly sweetened with coconut sugar and grated apple. Buttermilk and avocado oil keep them extra moist!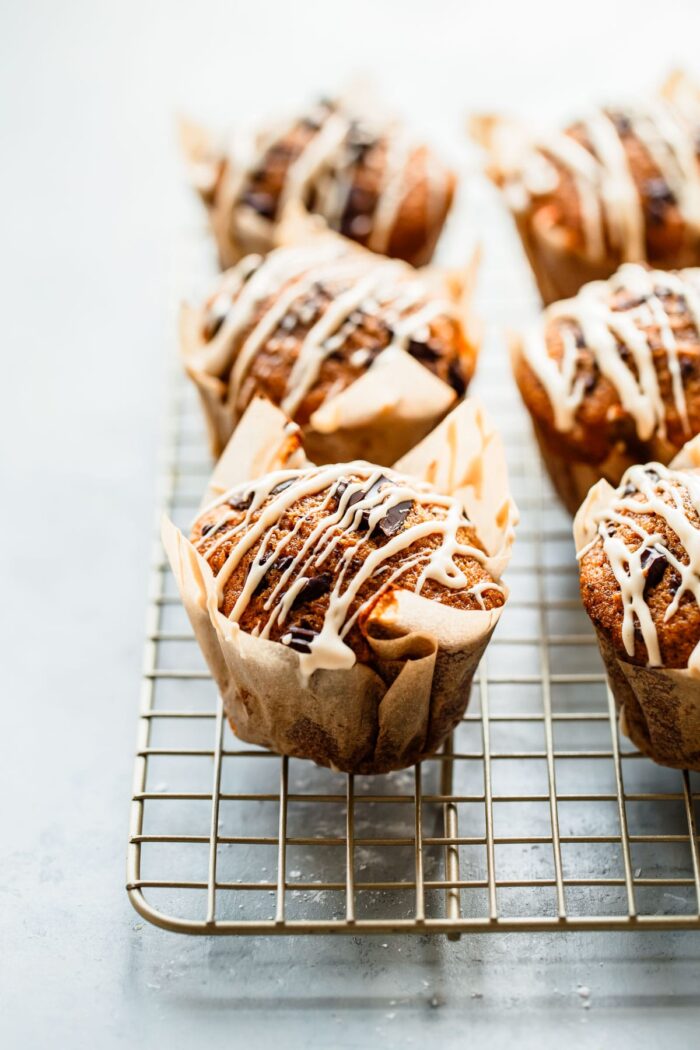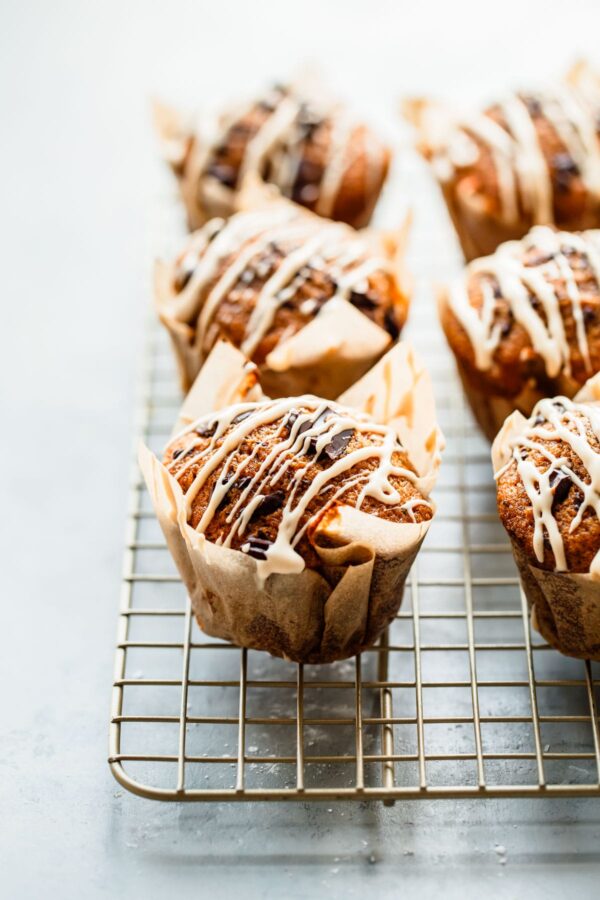 Requested yearly from my family, these pumpkin chocolate chip muffins are insanely good. In fact, they more resemble little cakes than muffins (but let's pretend they're suitable for breakfast, ok?). They're topped with a swoon worthy espresso glaze.
Reader Review: "I made these muffins last night to share at work and they were tender and delicious!" – Becky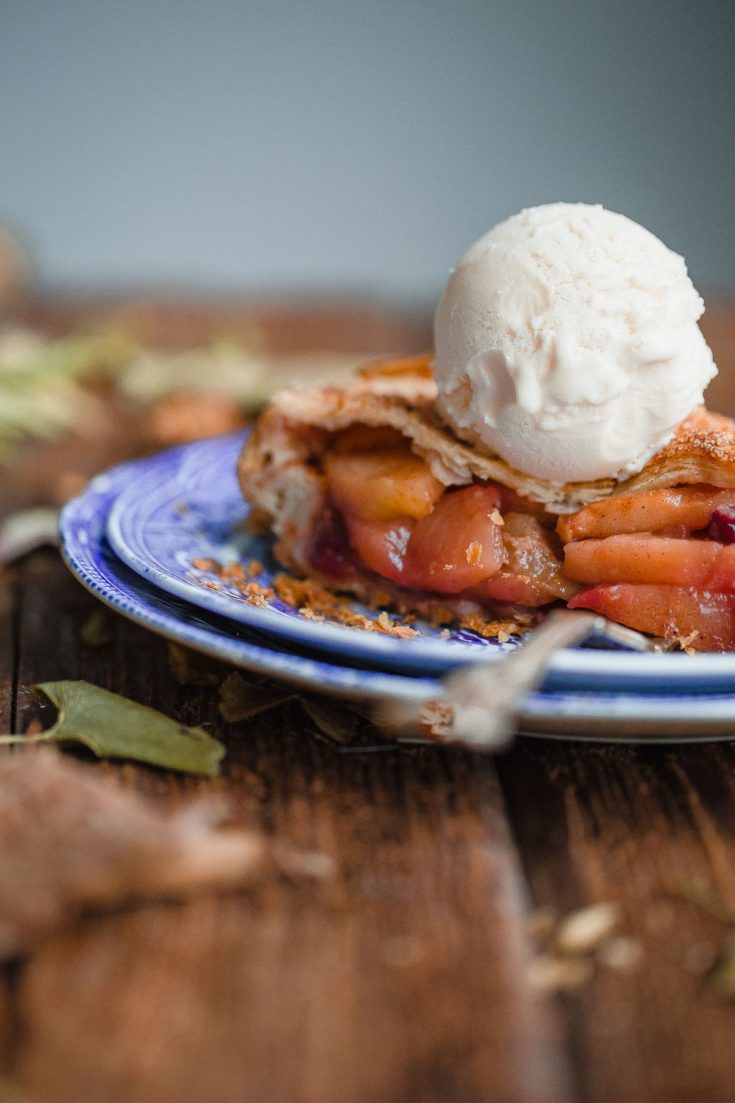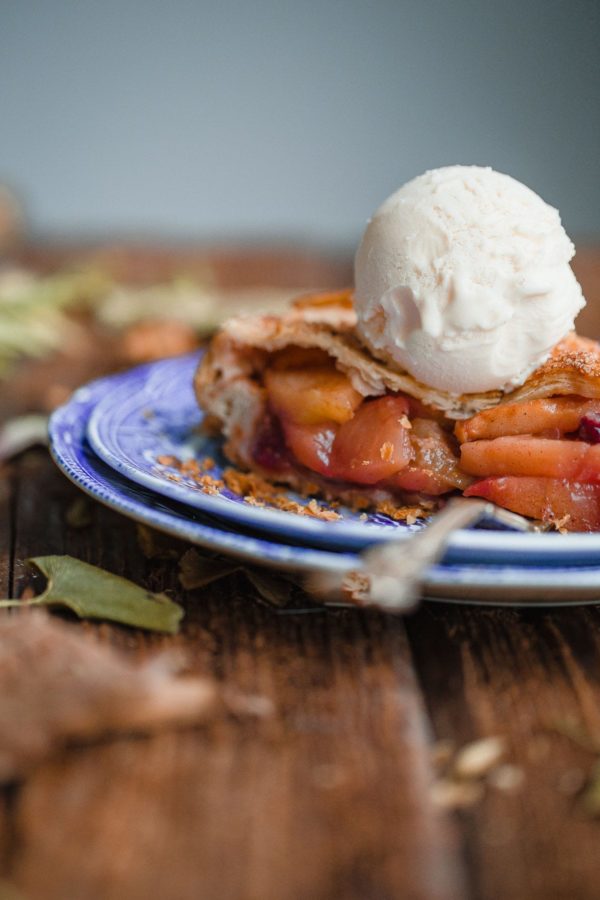 This recipe took many tests to get just right, but is a great way to use up extra apples this season! Baking apples and fresh cranberries are mixed warm cinnamon, regular and light brown sugar, fresh orange zest and juice, and encased in a flaky all butter pie crust.
Reader Review: "I made this and it was AMAZING. Totally the hit of Thanksgiving. Thank you for the wonderful recipe!" – Michelle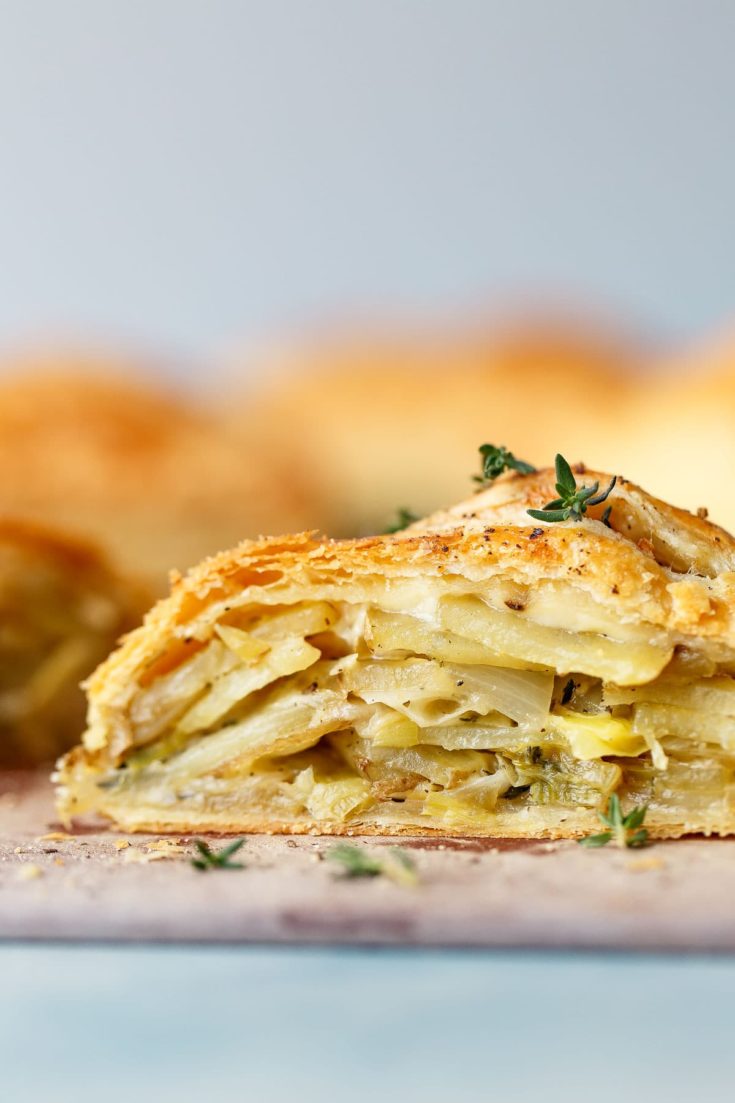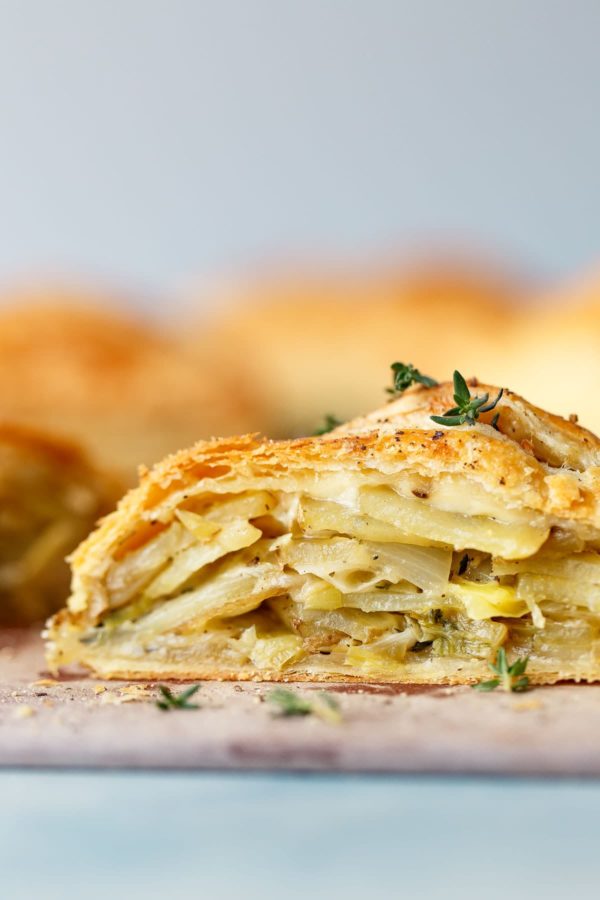 Inspired by classic Cornish pasties, this (easier) potato leek pasty recipe is prepared with store-bought puff pastry dough. The creamy potato leek filling is roasted on a sheet pan with fresh thyme, tossed with heavy cream, and layered with cheddar cheese. Pure comfort food in pastry package!
Reader Review: "I've tried these and they are amazing!" – Kristin
---
If you're looking for more inspiration, check out my other seasonal fall recipes!
This post contains affiliate links, which means that I make a small commission off items you purchase at no additional cost to you. Please read my
privacy policy
for more information.