Prague Travel Guide
For a custom Prague Google map containing all of these spots and more, click here.
Where to Stay Things to Do Where to Eat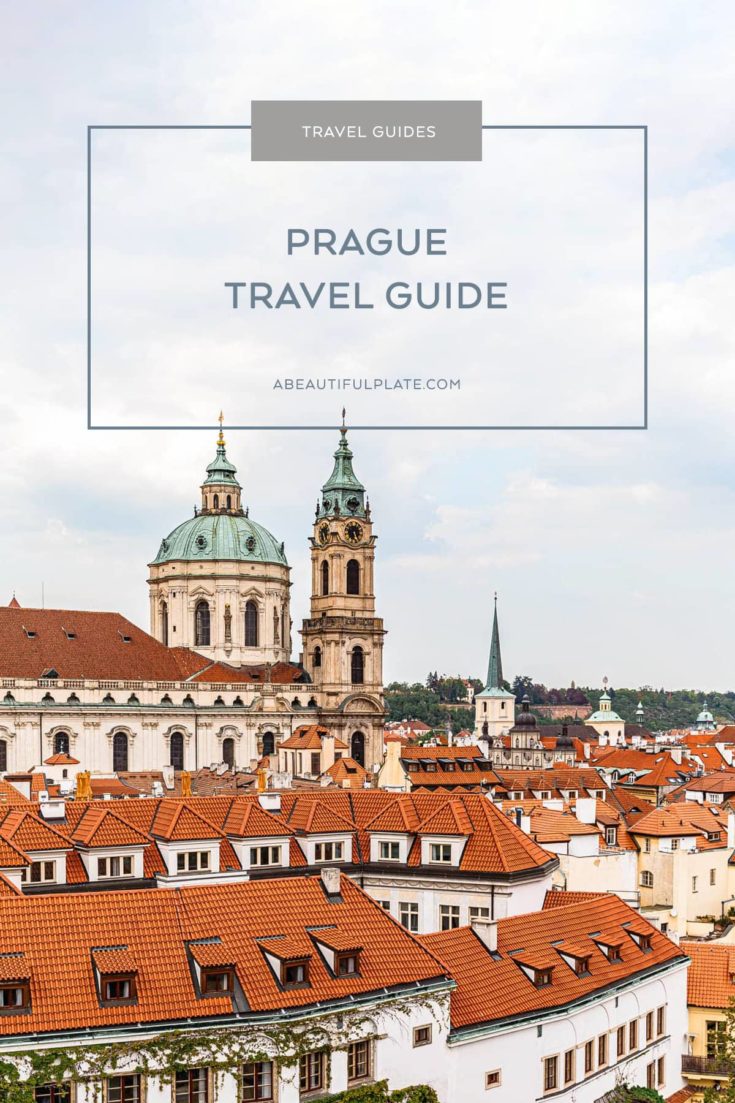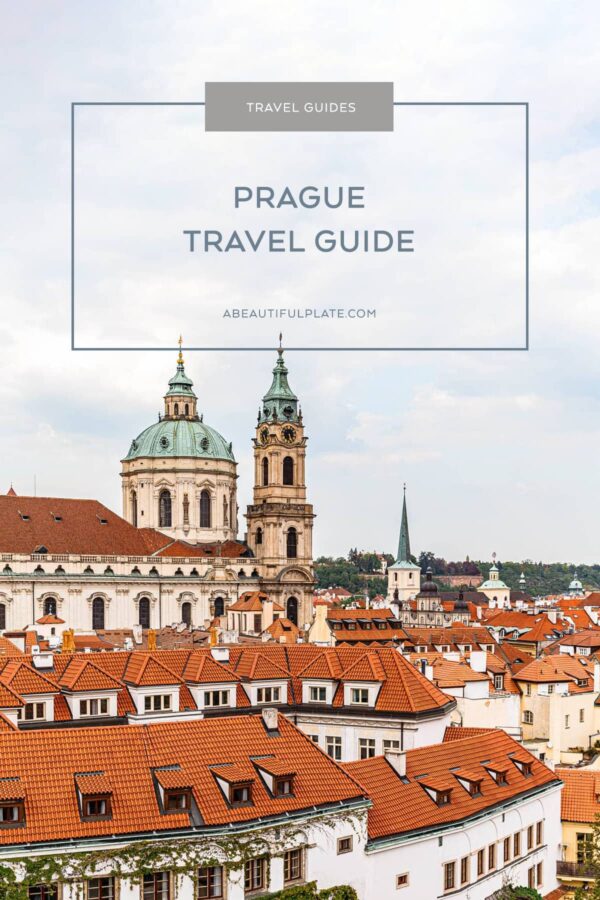 I'm back with my final travel guide from our recent trip!
If you had a chance to check out my Budapest Travel Guide a few weeks ago, you know that Connor and I traveled to Budapest, Vienna, and Prague in early May.
It was our first time visiting each of these places. Even though it was a bit of a whirlwind to pack three cities into seven days, we loved our itinerary and highly recommend it.
Each city was so different from the next and it was really fun to experience them back to back. Each of them had so much to offer and were extremely easy to travel between.
Since we had limited time in Vienna (translation: 12 hours), I'm skipping straight to Prague in today's post. I hope you find this Prague Travel Guide inspiring and helpful for planning your next adventure!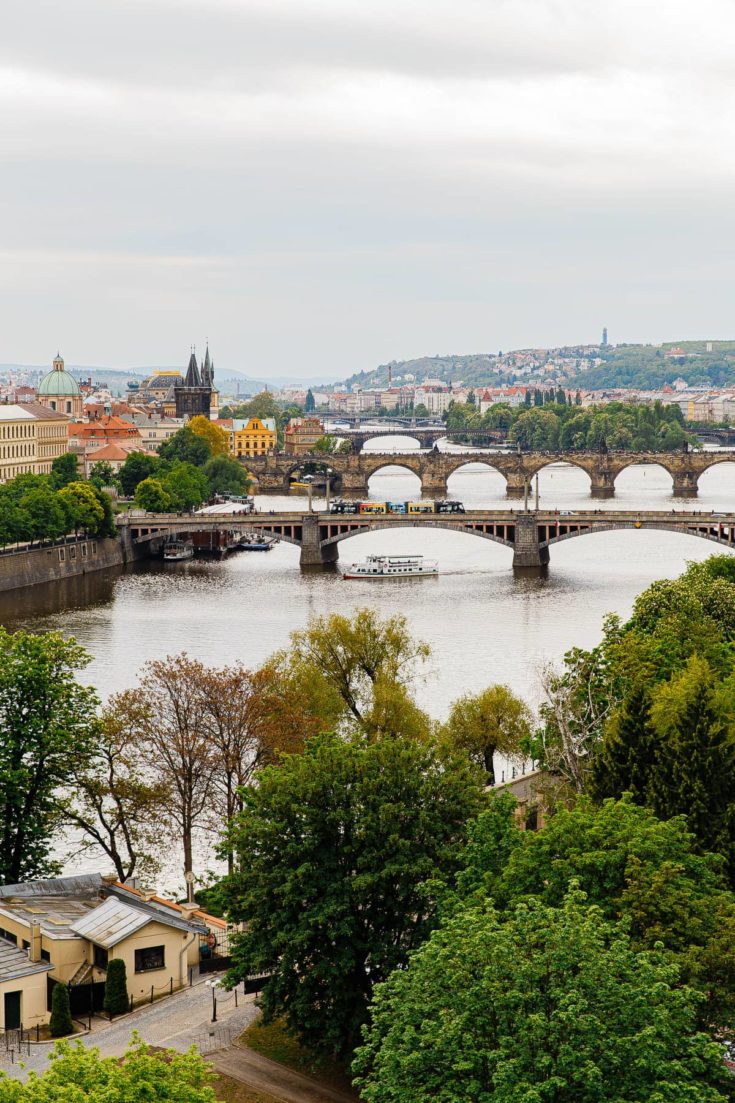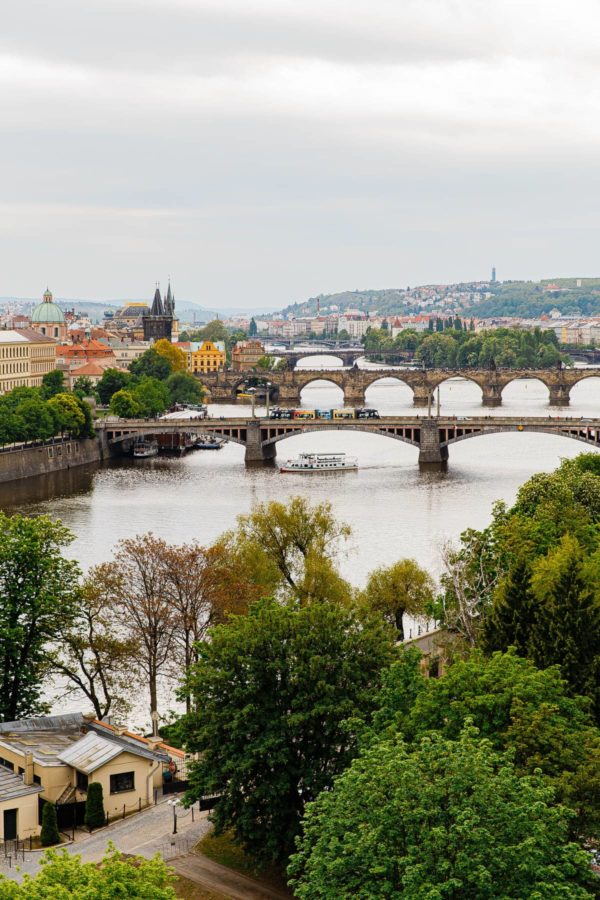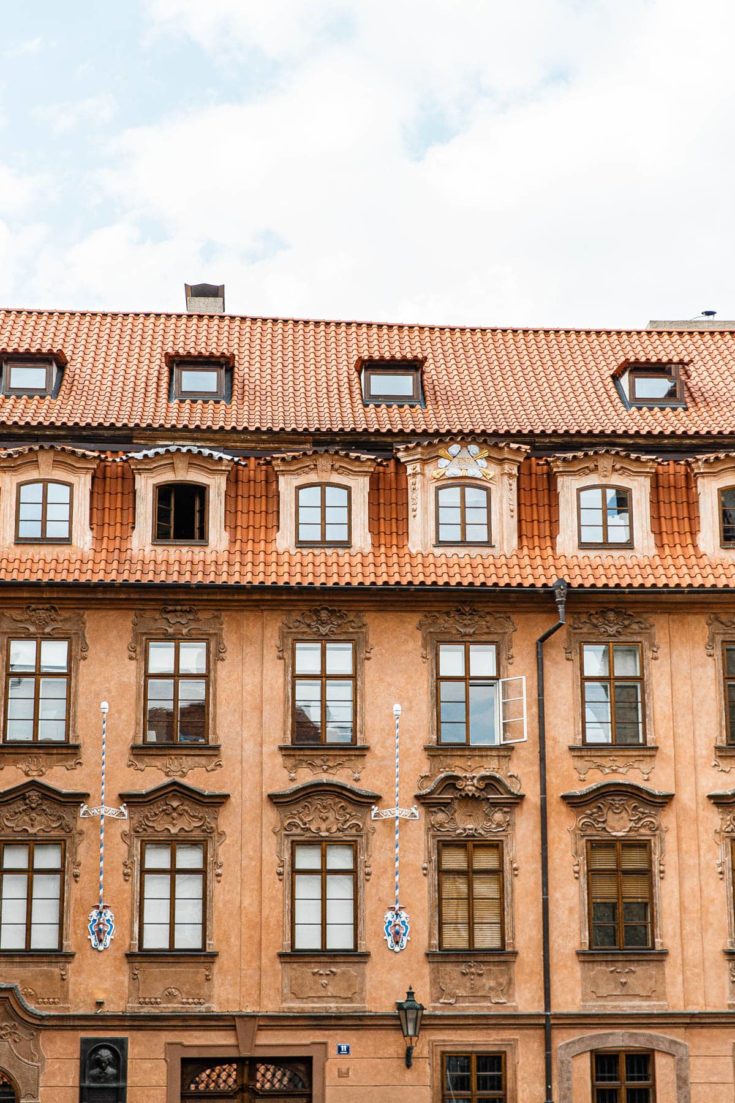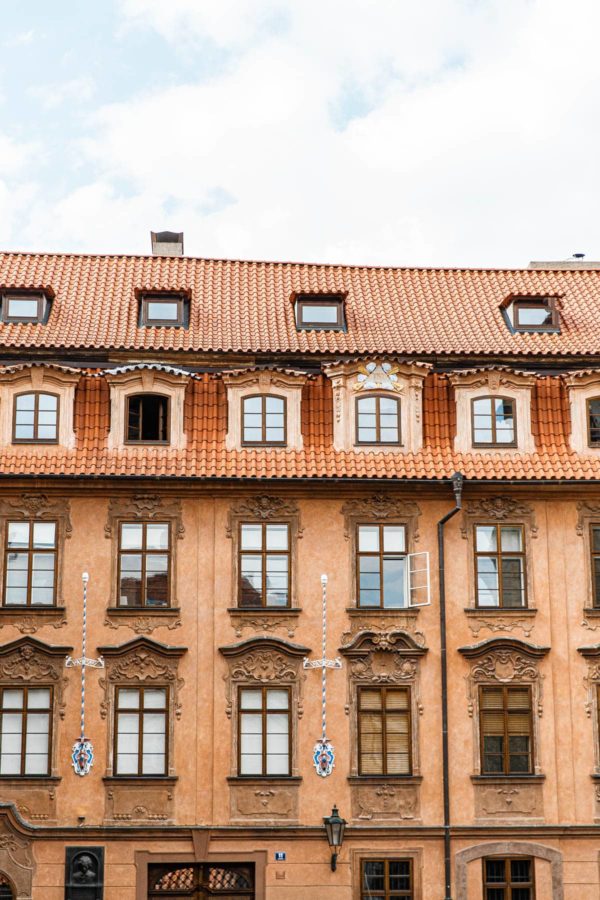 WHY YOU SHOULD ADD PRAGUE TO YOUR TRAVEL BUCKET LIST:
Like many others, Prague has been at the top of our travel bucket list for years! I've been lucky to travel to many areas of Europe and can honestly say (and Connor would agree) that Prague is one of the most beautiful cities and places that we've visited.
It is incredibly beautiful and charming – like, ridiculously charming. The city is also very welcoming and approachable. The food is also fantastic and we loved that it was so walkable.
Prague has pretty much everything to offer: cultural attractions, art, music, food, etc. and while it has definitely become more expensive in recent years (as tourism has grown) it is still much more affordable than other Western European cities. If you're on a budget, you get a much bigger bang for your buck in Prague!
With that said, it is definitely one of the more crowded European cities that I've visited recently in terms of crowds and tourists (Budapest and Vienna were much quieter). You can try to avoid some of this by traveling more off-season, but it is unavoidable to a large extent!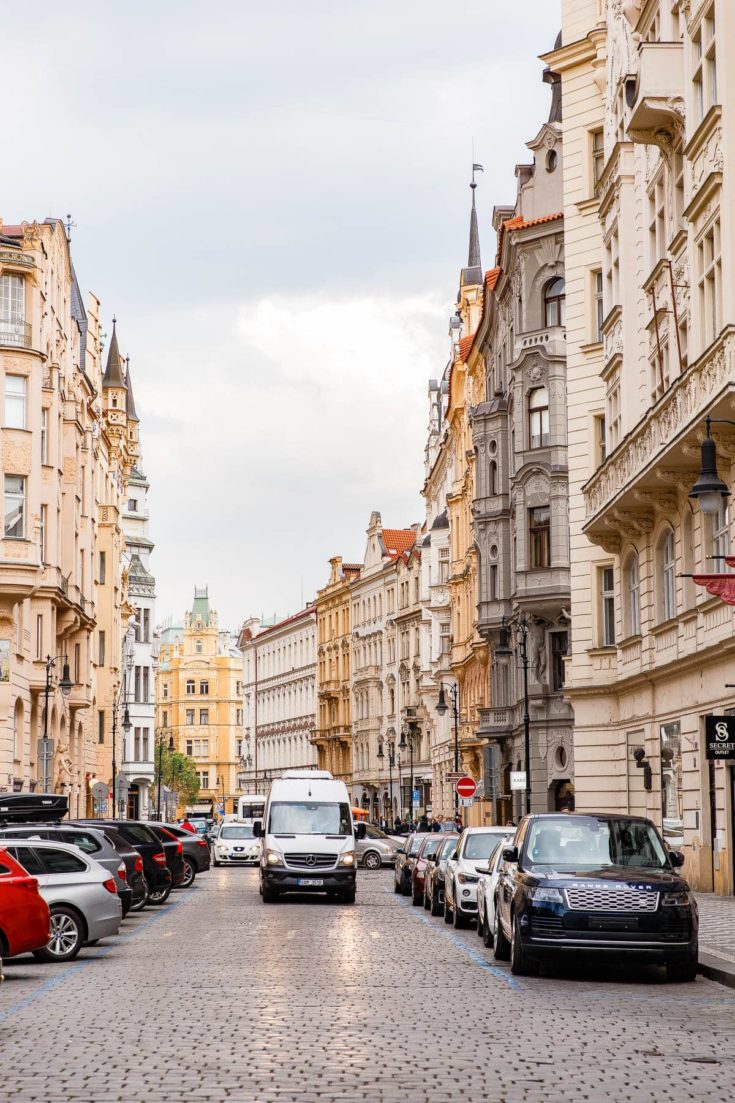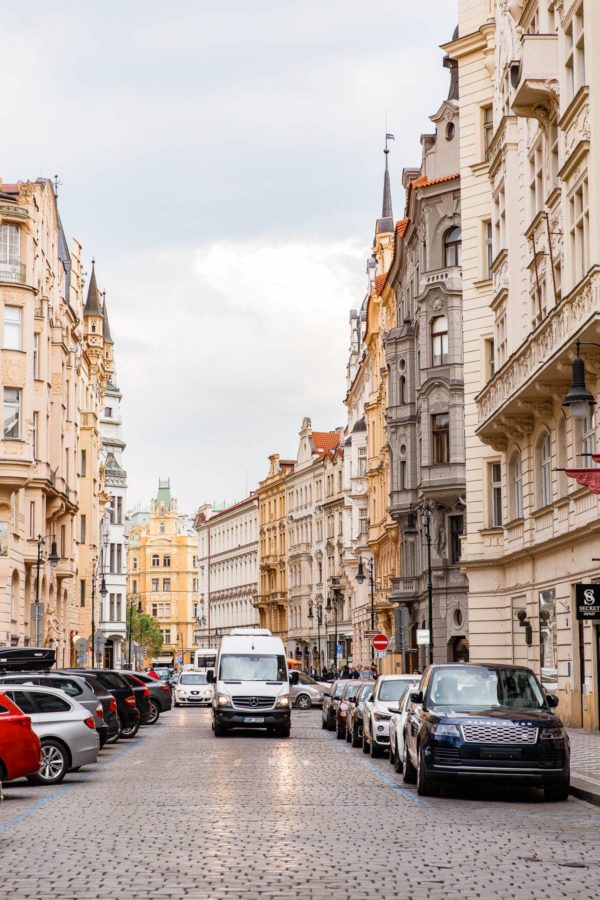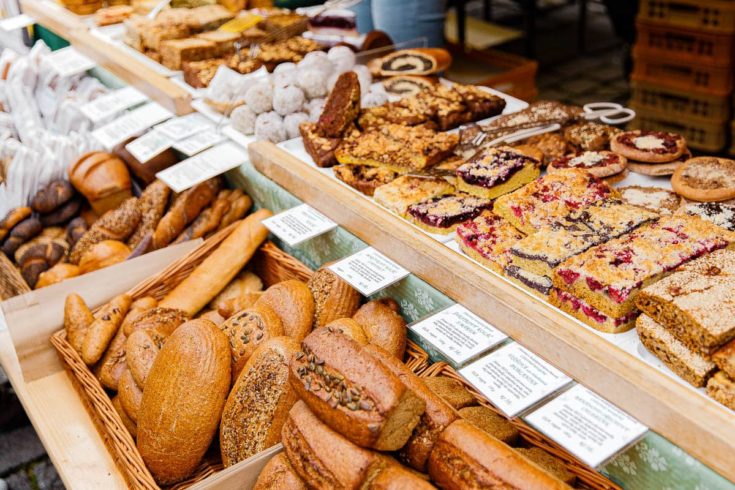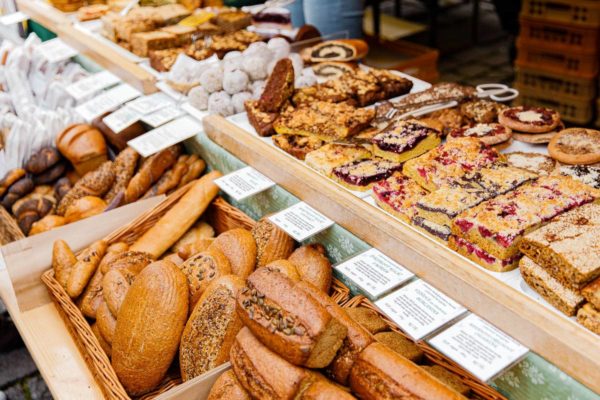 HOW WE PLANNED OUR TRIP:
As I mentioned in my Budapest Travel Guide, we visited three cities on this trip: Budapest, Vienna, and Prague.
If you are looking to visit and explore several cities at once, this is a great itinerary to consider as all of these destinations are just a short train ride from one another. We took the Austrian high speed train and it was great.
We spent 3 nights (nearly three full days) in Prague. This allowed us to visit all of the main attractions and explore a large portion of the city.
If you're looking to visit other parts of the Czech Republic or travel at a more leisurely pace, I would recommend a longer stay of at least four to five nights.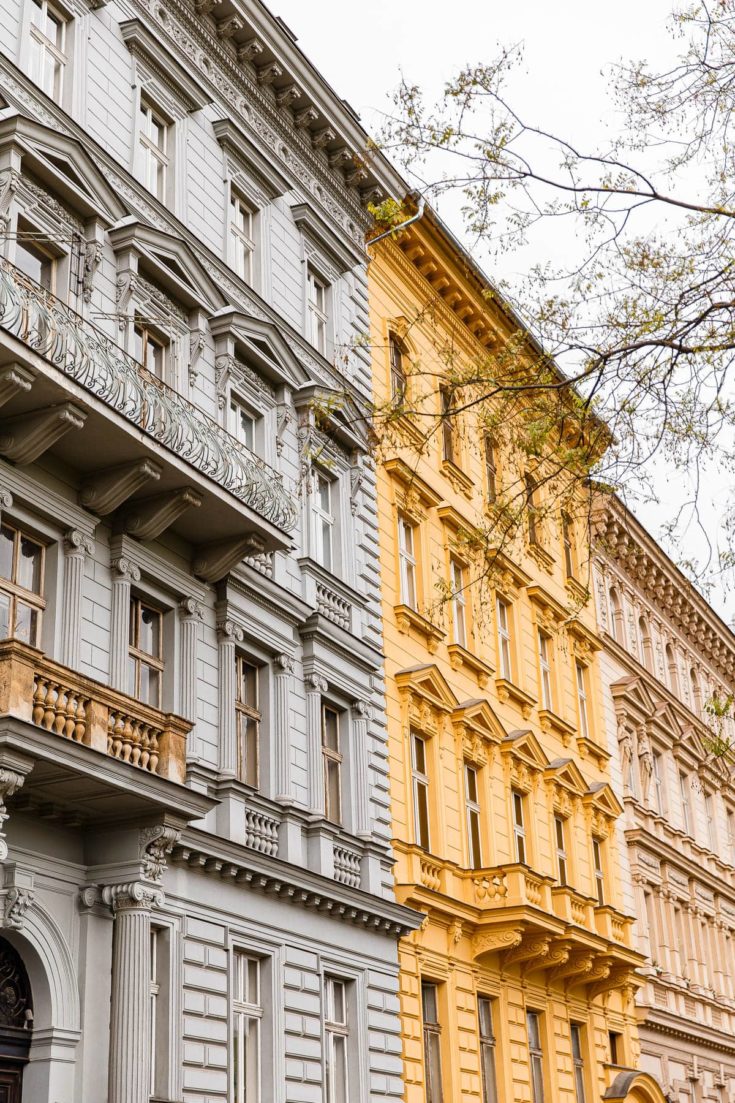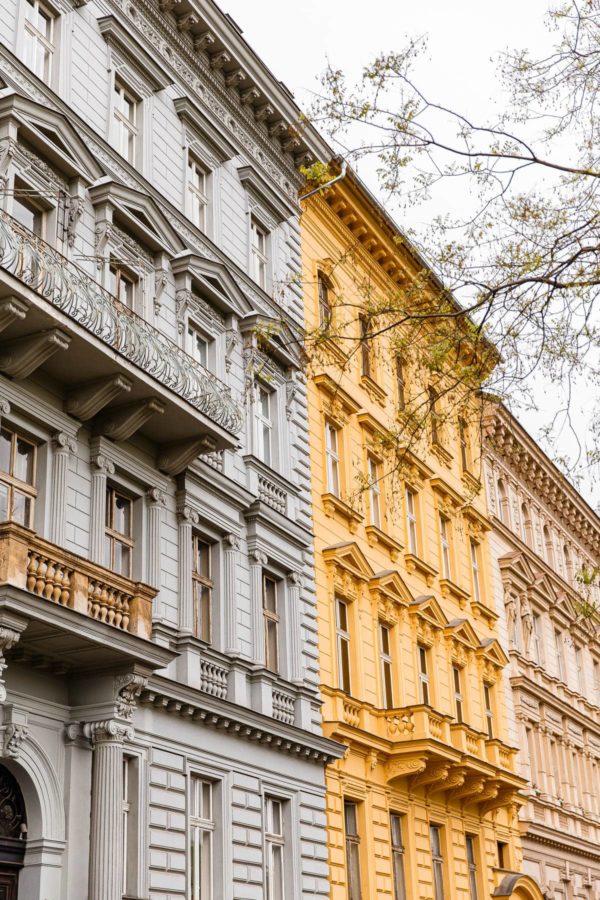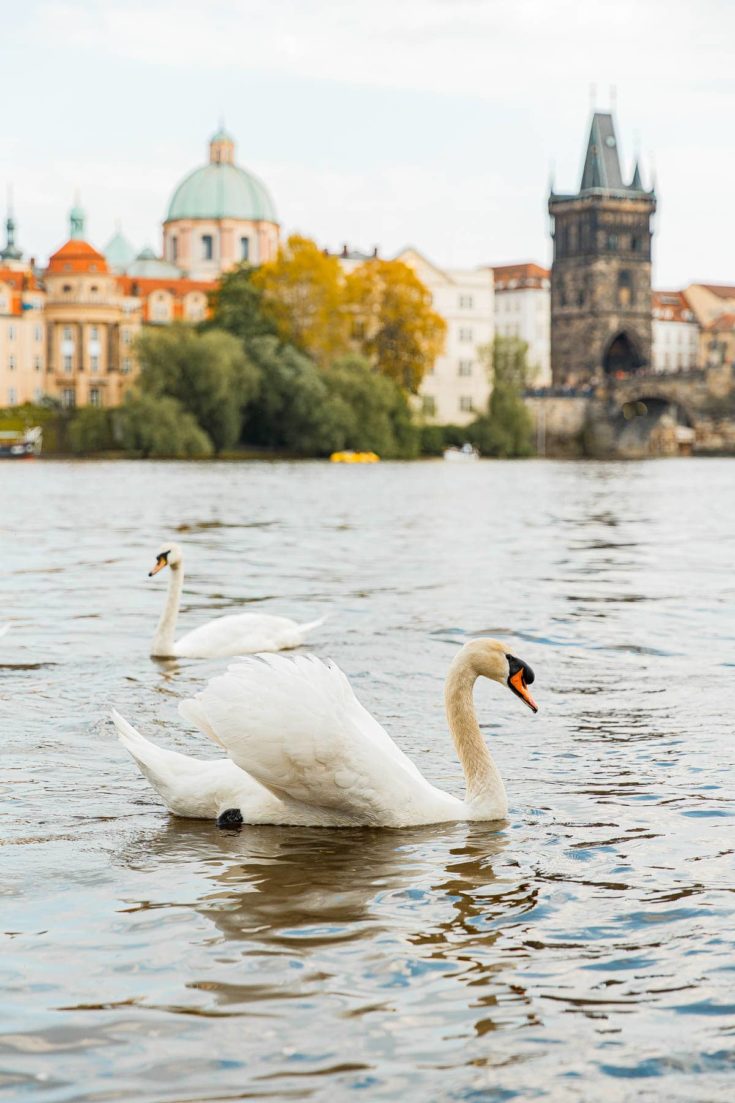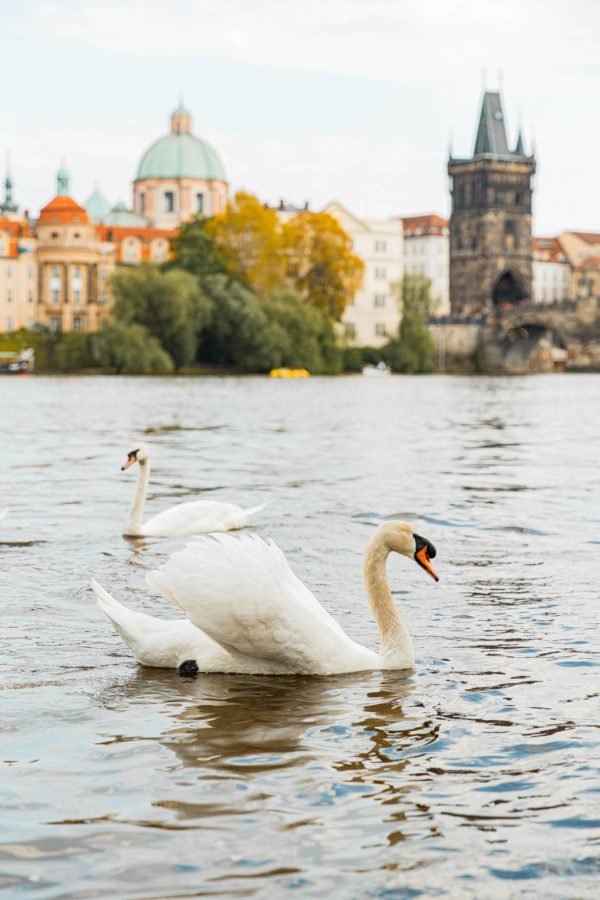 Access a FREE custom 'Prague Travel Guide Google Map' by clicking here. It includes all destinations and restaurants listed in this post (as well as additional ideas from our research).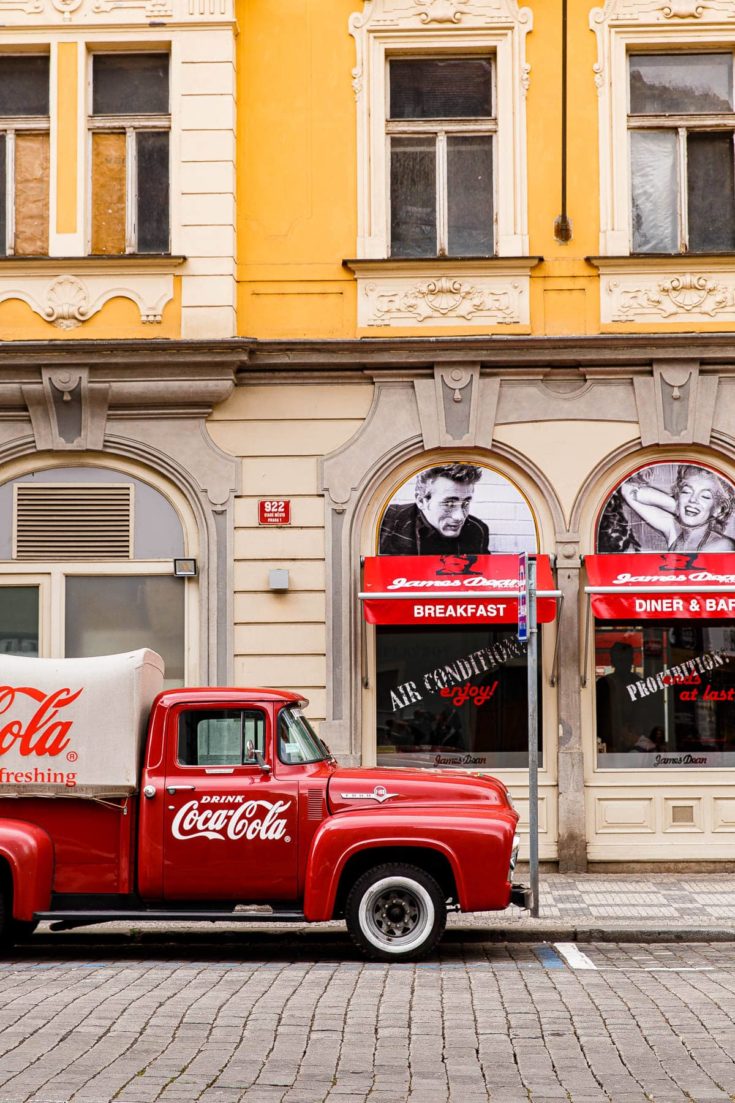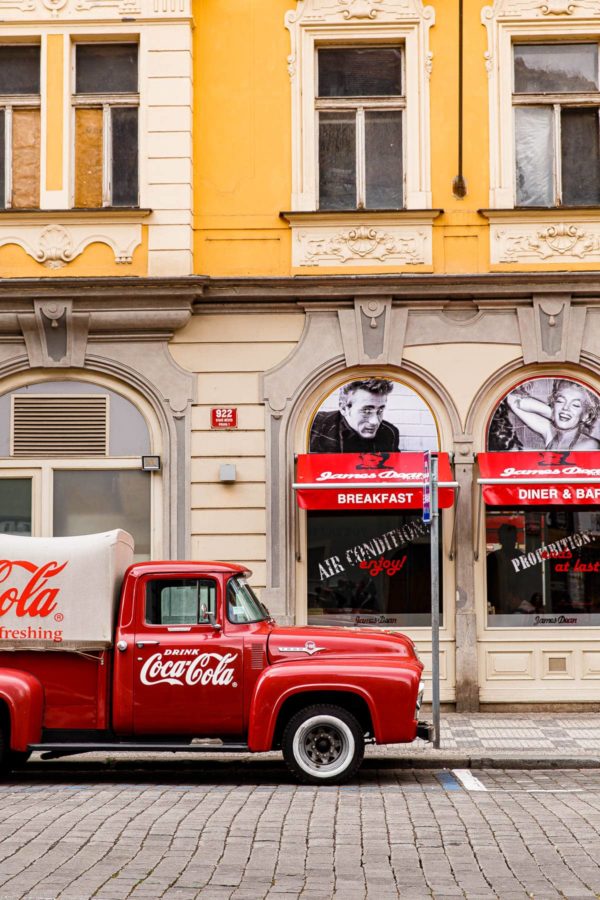 PRAGUE TRAVEL TIPS:
Prague is an extremely popular tourist destination, so we highly recommend planning a trip during the low-season (January-February) or shoulder season (March – May; September – October). The weather won't be quite as warm, but it'll be less crowded. Hotels and Airbnb rates will be cheaper during these months too.
Prague is extremely walkable, but public transportation via the tram or metro is also easy, cheap, and very safe. Short term tickets (time limits with unlimited transfers) or 24-hour or 72-hour passes are available. Most older ticketing machines only accept Czech coins (koruna), so keep this in mind.
Unlike Budapest, Uber is available in Prague and cheaper than local taxis. A ride to or from Václav Havel Airport should cost roughly 15-20 euros.
Pack and wear comfortable shoes! Nearly all of the streets in Prague are cobblestone or marble-inlay, so prepare accordingly.
If you're looking to save cellphone data, you can download Google Maps (including my custom map) ahead of time for easy reference!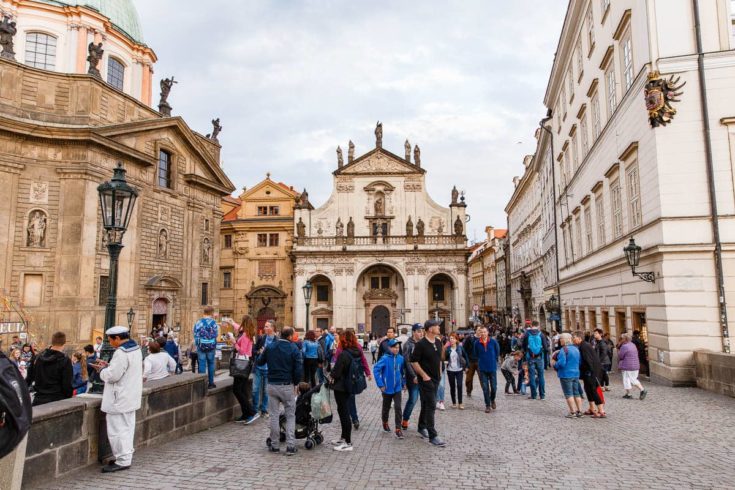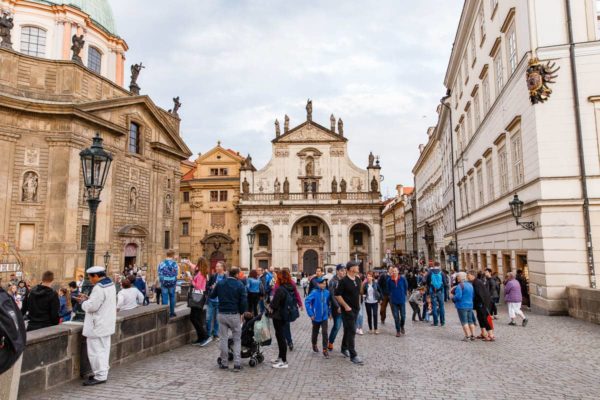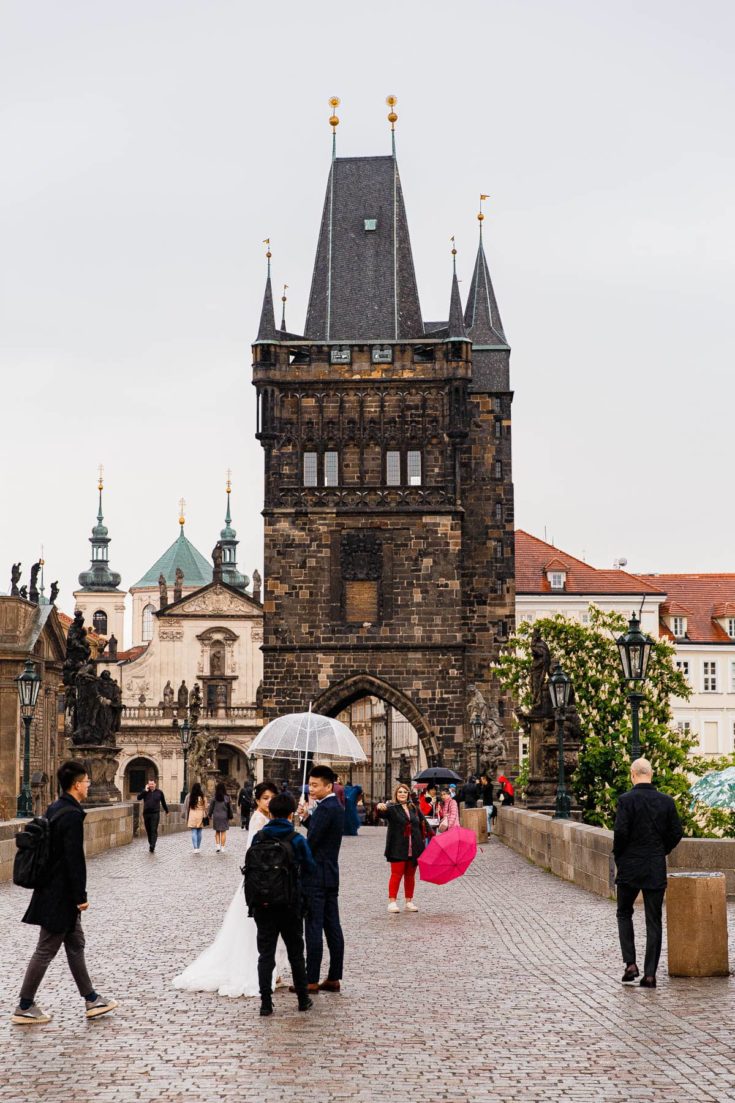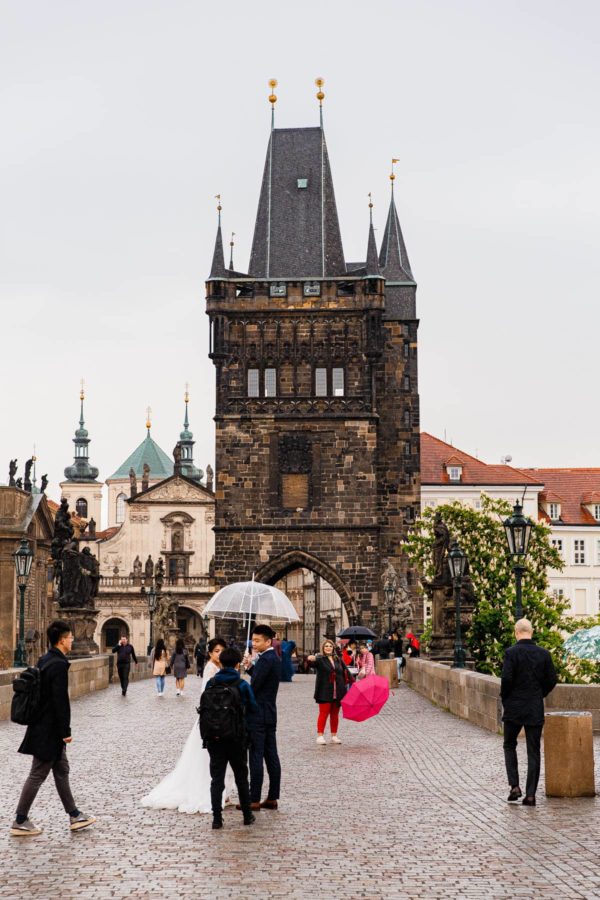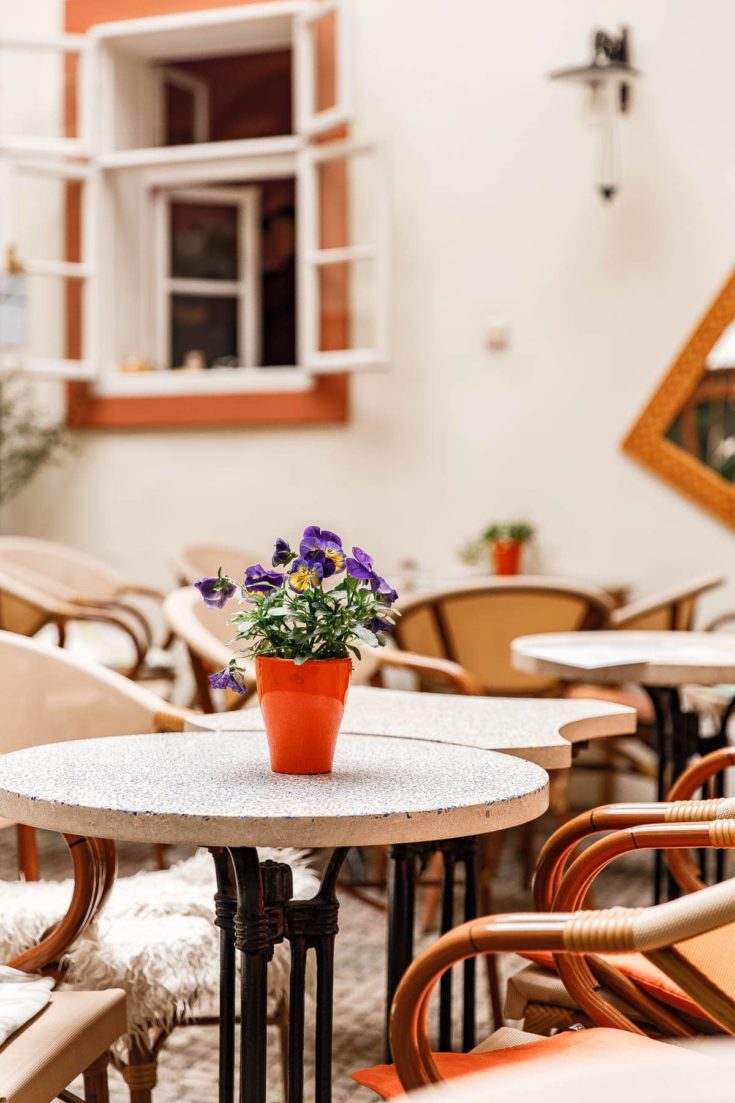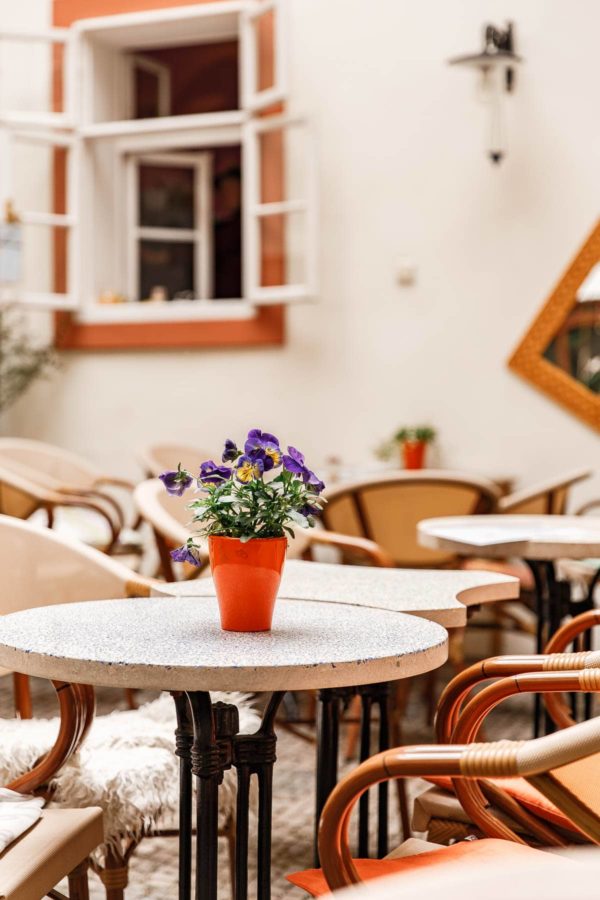 Where to Stay in Prague:
There are so many great neighborhoods that you can stay in in Prague, but we recommend the Jewish Quarter or Old Town, two of the oldest areas in the city.
While they can be busier (particularly if you stay super close to Old Town Square), both of these areas are near the major attractions in Prague, which makes it a convenient home base. You can pretty much walk everywhere.
We stayed in an affordable Airbnb Plus apartment that overlooked the Old Jewish Cemetery. It was a great location, filled with natural light, extremely comfortable, and centrally located without being loud. We love to stay in Airbnbs (and have only had good experiences) over hotels because they tend to offer more space and make us feel more at home. They're also much more affordable than most hotels.
Travel Note: Our Airbnb was a walk-up (4th floor) and didn't have elevators, so definitely keep that in mind!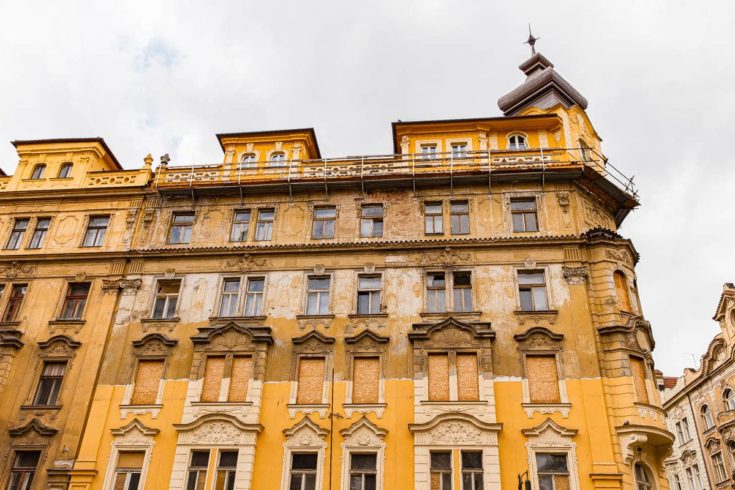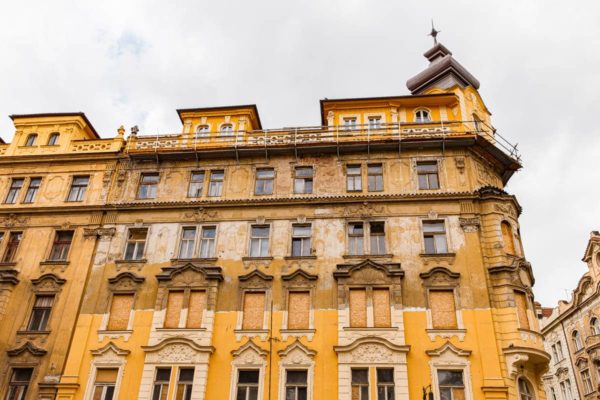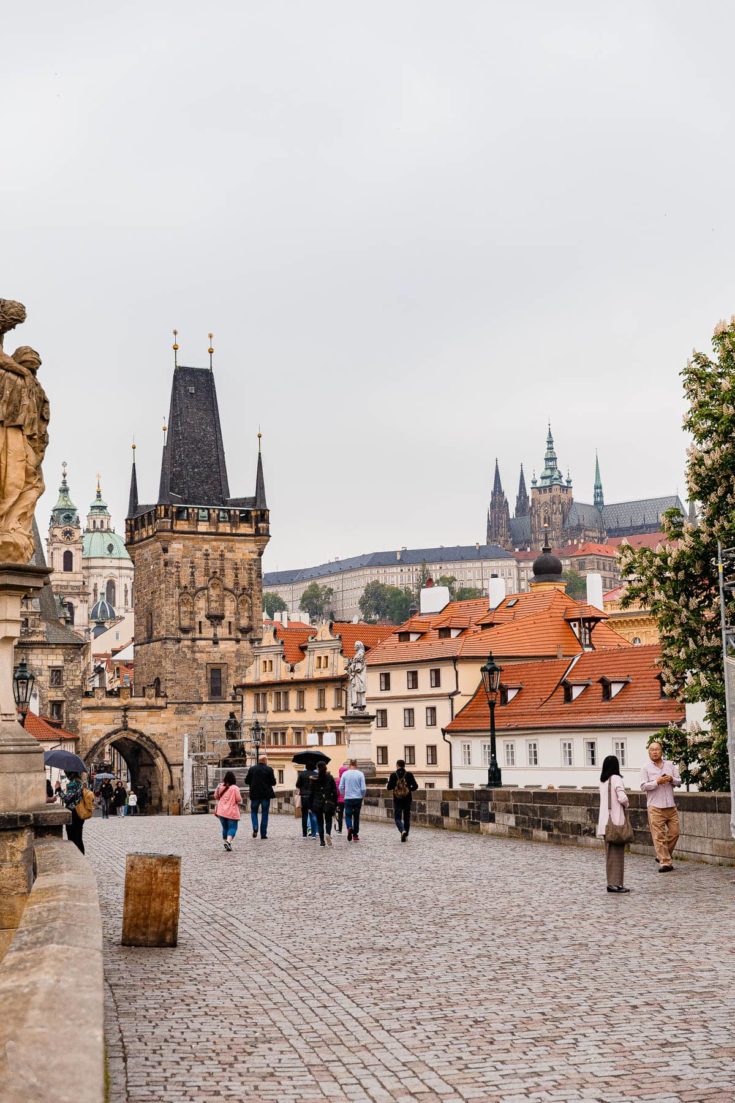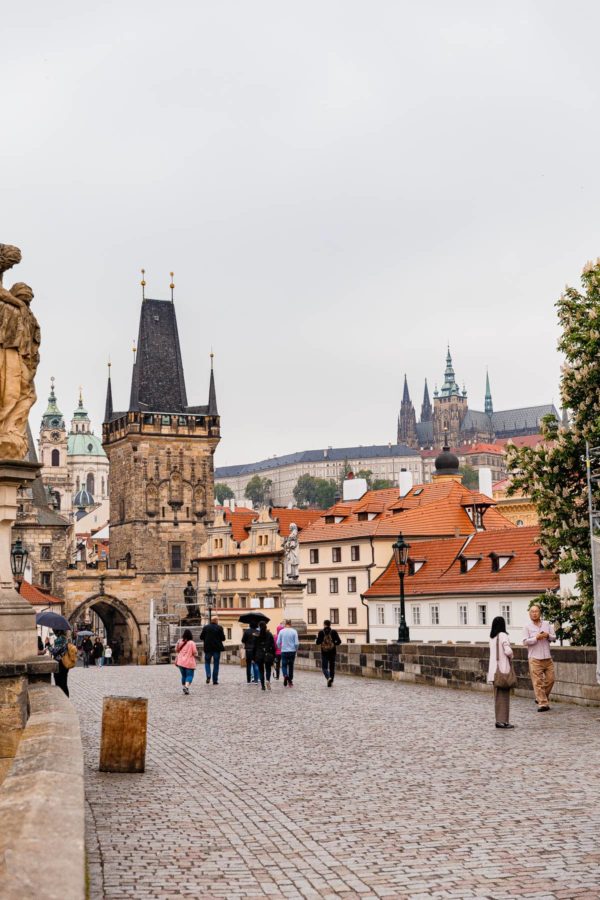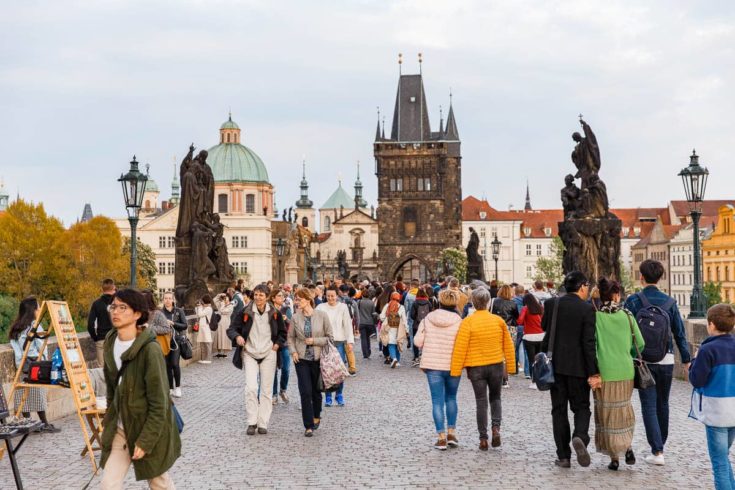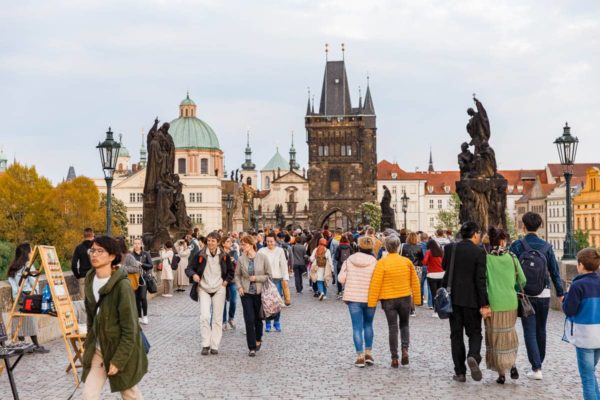 Things to Do in Prague:
WALK ACROSS THE CHARLES BRIDGE
This famous pedestrian bridge, which dates to the 14th century and crosses the Vltava River, is impossible to miss. You can also enjoy the river up close on a river cruise!
Travel Tip: Charles Bridge (and Old Town Square) are the most touristy areas of Prague, so if you're looking to escape some of the crowds or take photographs, I highly recommend waking up and visiting these areas early to get the most out of your visit. Otherwise expect crowds at all times of the day.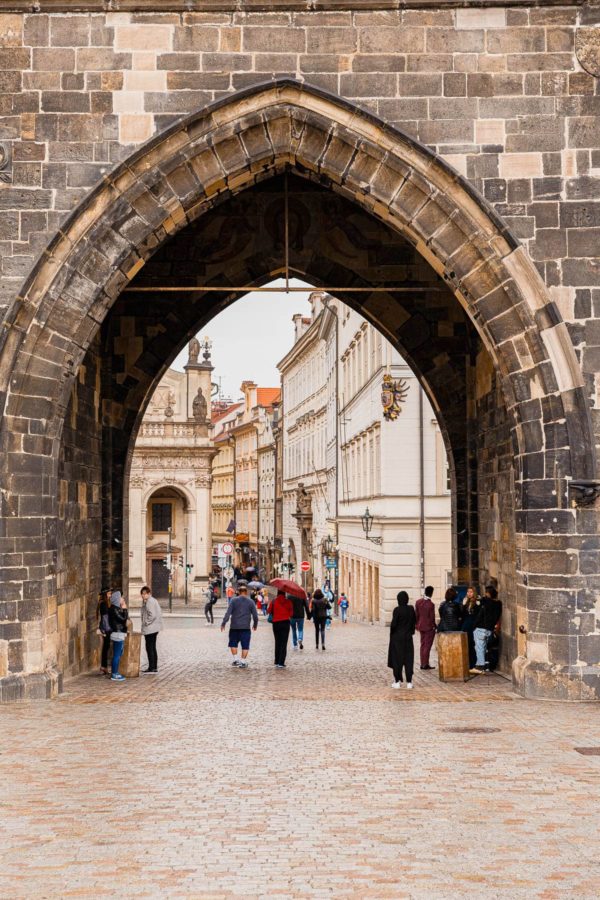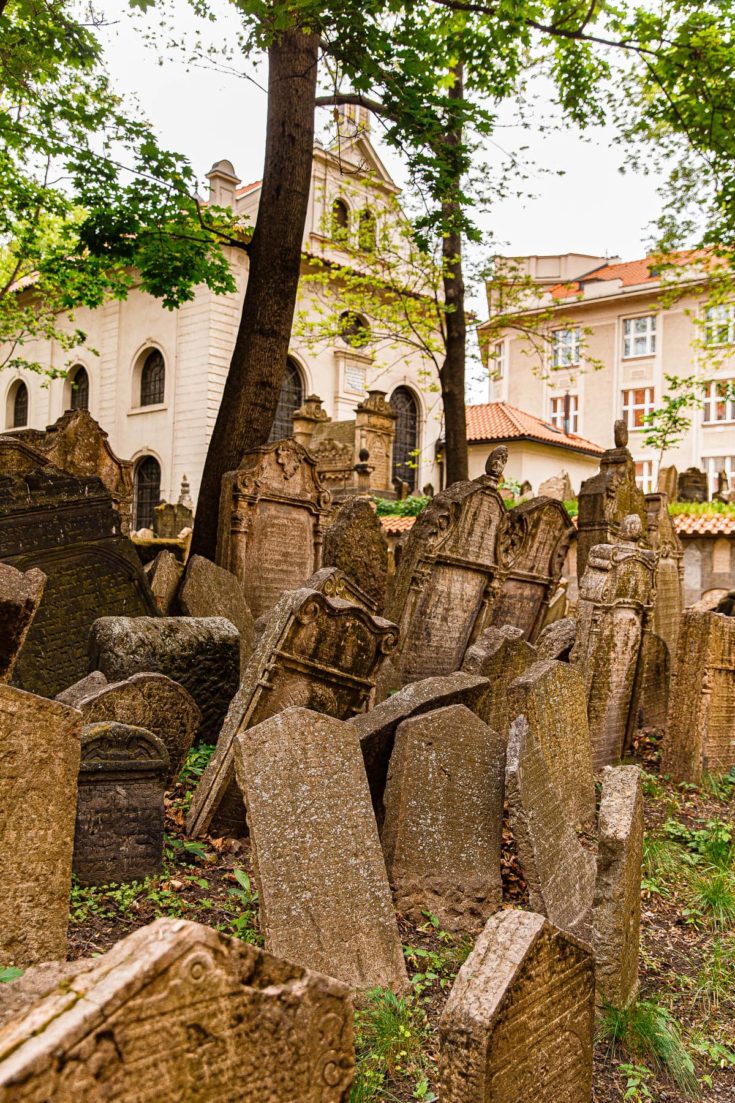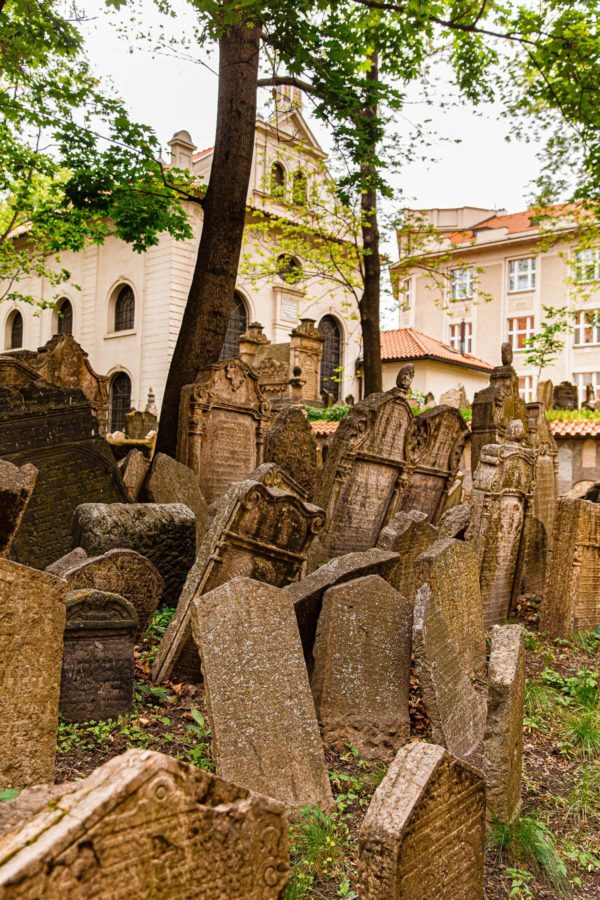 TOUR THE JEWISH QUARTER AND OLD JEWISH CEMETERY:
One of the most memorable things that we did in Prague was to take a guided tour of the Jewish Quarter, Spanish Synagogue (stunning in the inside), Old New Synagogue, and Old Jewish Cemetery.
We highly recommend planning your visit to coincide with one of the daily guided tours. Our Czech tour guide was incredibly knowledgable and absolutely made our visit! It was extremely moving tour and we learned a lot.
Travel Tip: English guided tours are available most days and scheduled around 10:30 AM and 2:00 PM.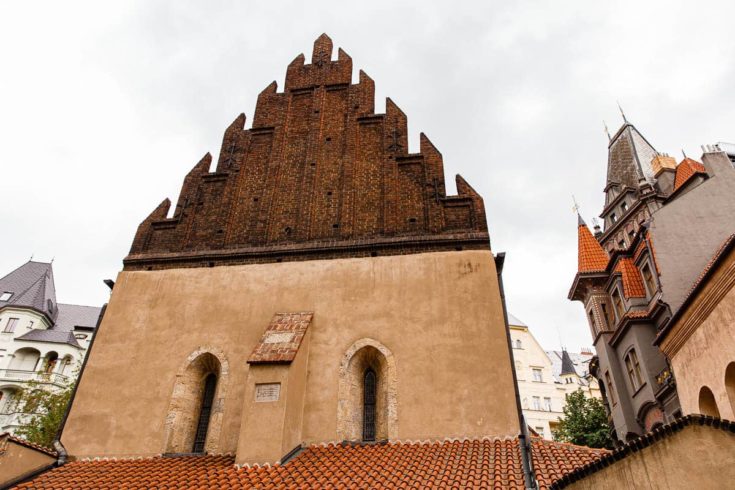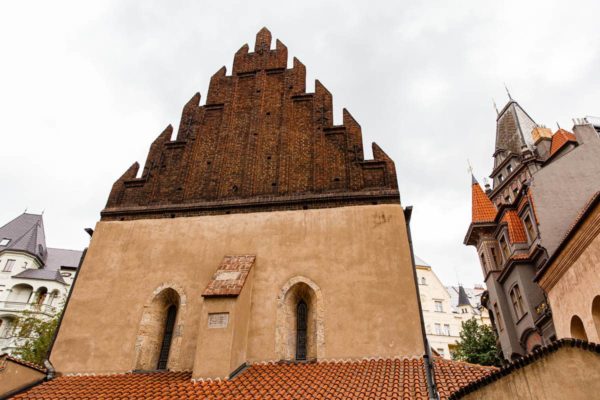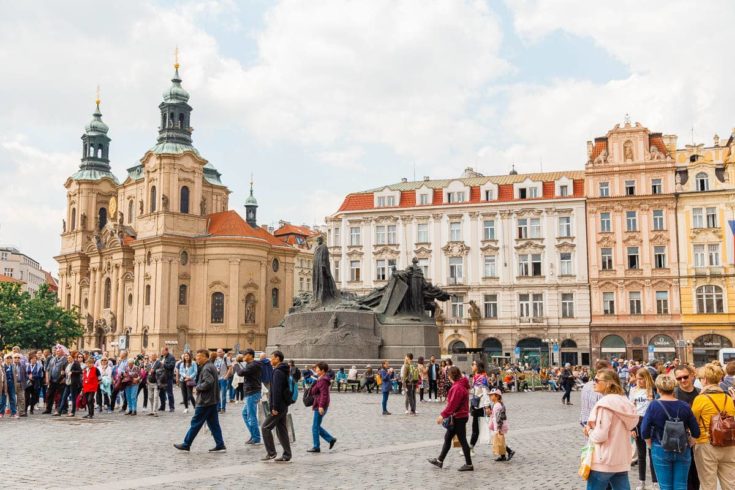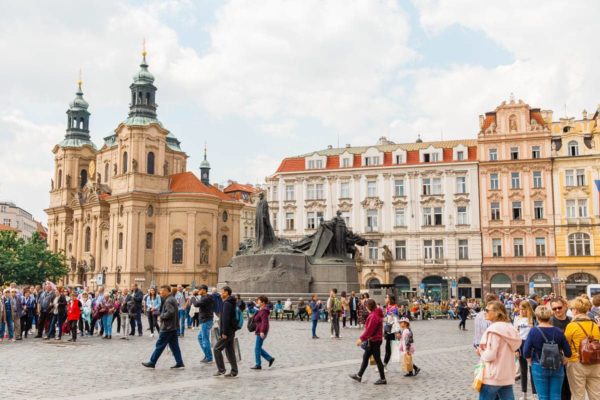 TAKE IN THE SIGHTS AT OLD TOWN SQUARE
While all of Prague is picturesque, Old Town Square is arguably one of the most charming areas of the city – albeit very crowded. Filled with pastel-colored buildings and ornate architectural decorations, the buildings in this square date back to the 12th century and are stunning to view up close.
Main Attractions:
Church of Our Lady Before Týn – this imposing church with imposing dark towers appears to be out of a fairytale. While the entrance can be a bit tricky to find (located between restaurants), it is open to the public. Be sure to check it out at night when it's all lit up!
Astronomical Clock – a medieval clock with an on-the-hour "puppet" show. While the actual show is a bit underwhelming, the clock is an engineering marvel and definitely worth checking out. It gets packed just before the show, but you can also time your visit between the hour to avoid the worst crowds.
St. Nicholas Church – a beautiful baroque-style church in Old Town Square that has a beautiful interior and offers daily symphony concerts at 5 pm and 9 pm (tickets can be purchase the day of).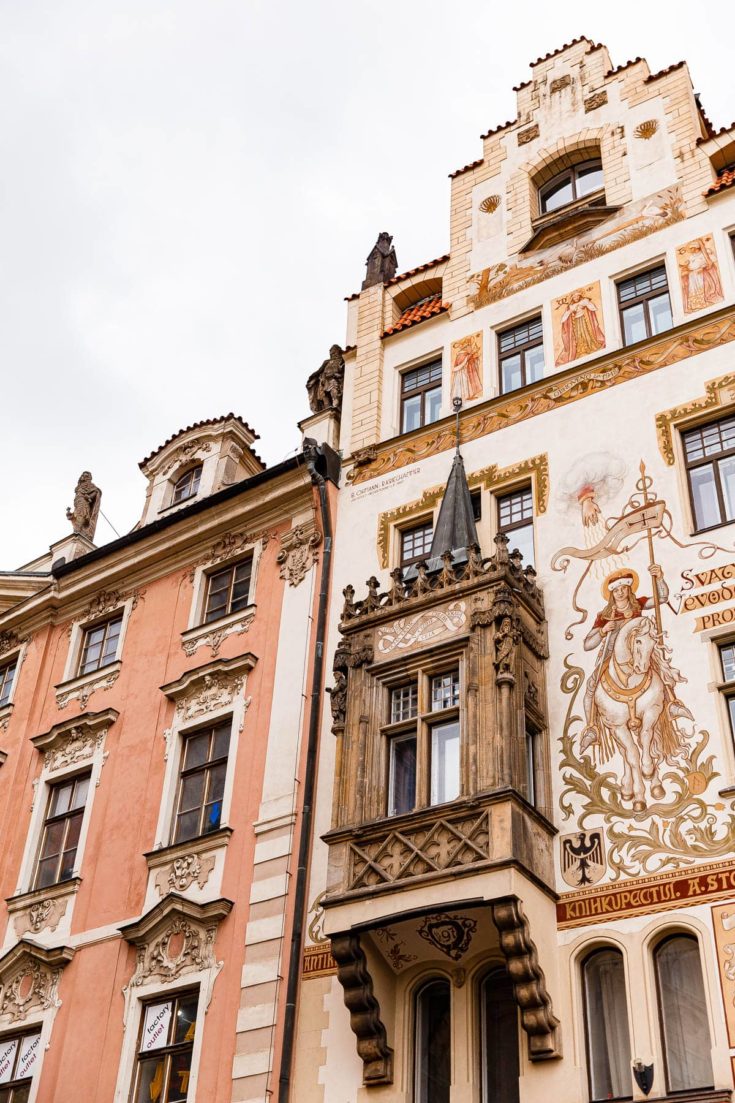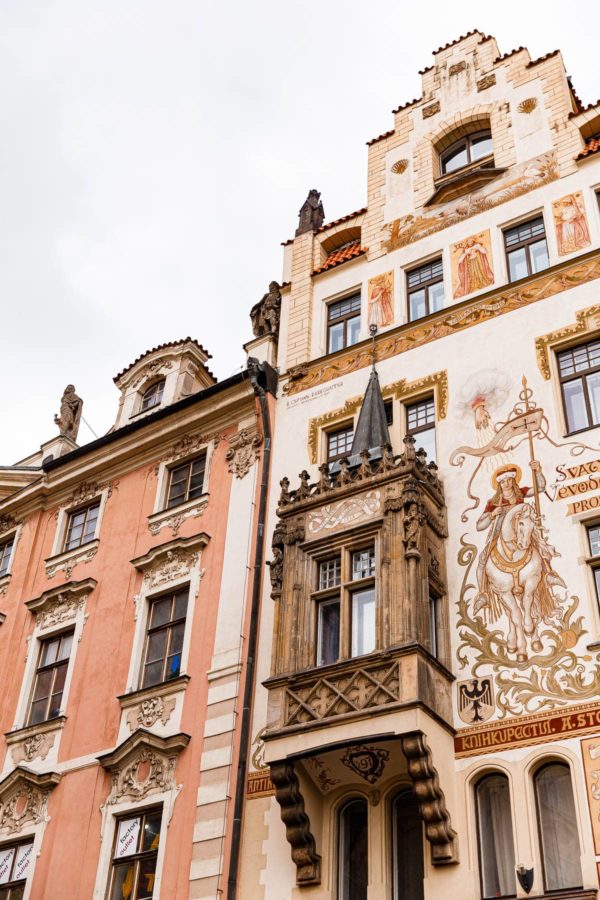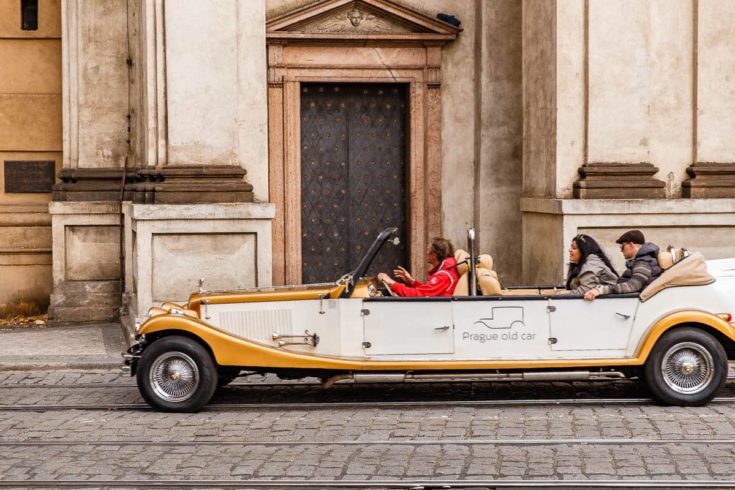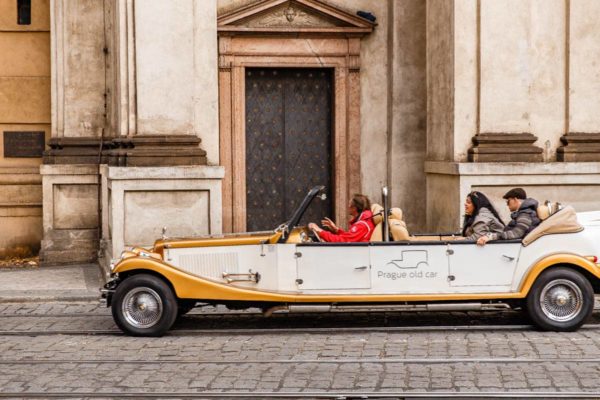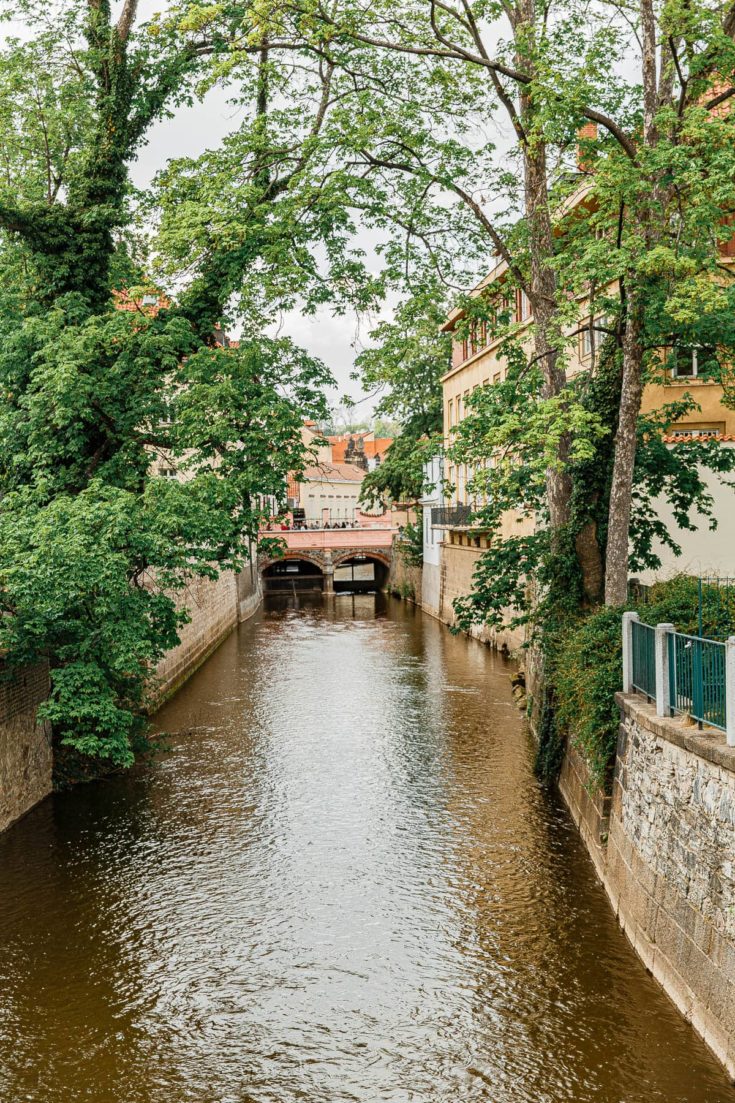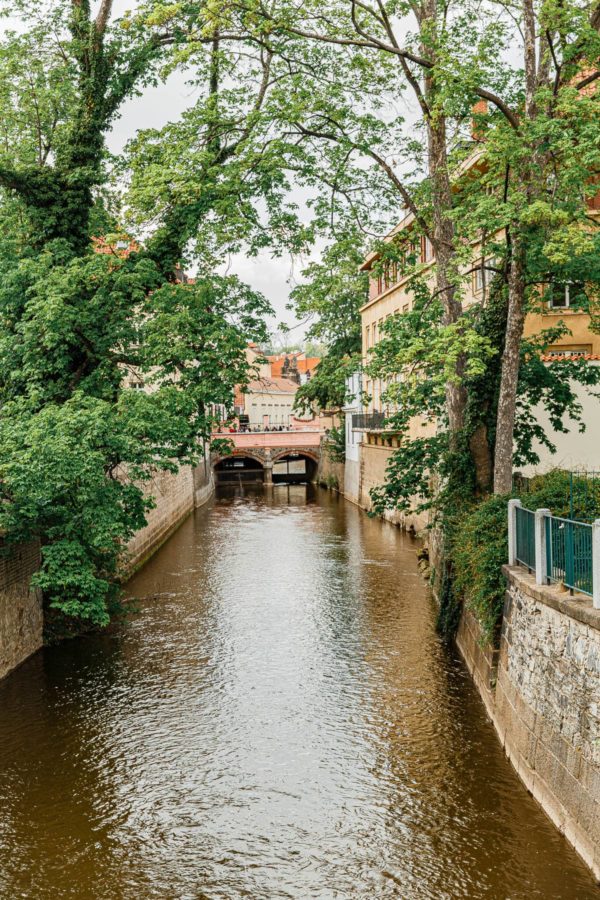 RELAX IN KAMPA ISLAND AND PIKNIK PARK
An intimate island and park situated in the Mala Strana (Lesser Town) neighborhood of Prague. Look out over Devil's Stream (a beautiful canal that runs under Charles Bridge and Kampa).
This area is home to Museum Kampa (a modern art museum), Devil's Stream (a beautiful canal that runs under Charles Bridge), and lots of cafes where you can sit outside and grab coffee, lunch, or a snack.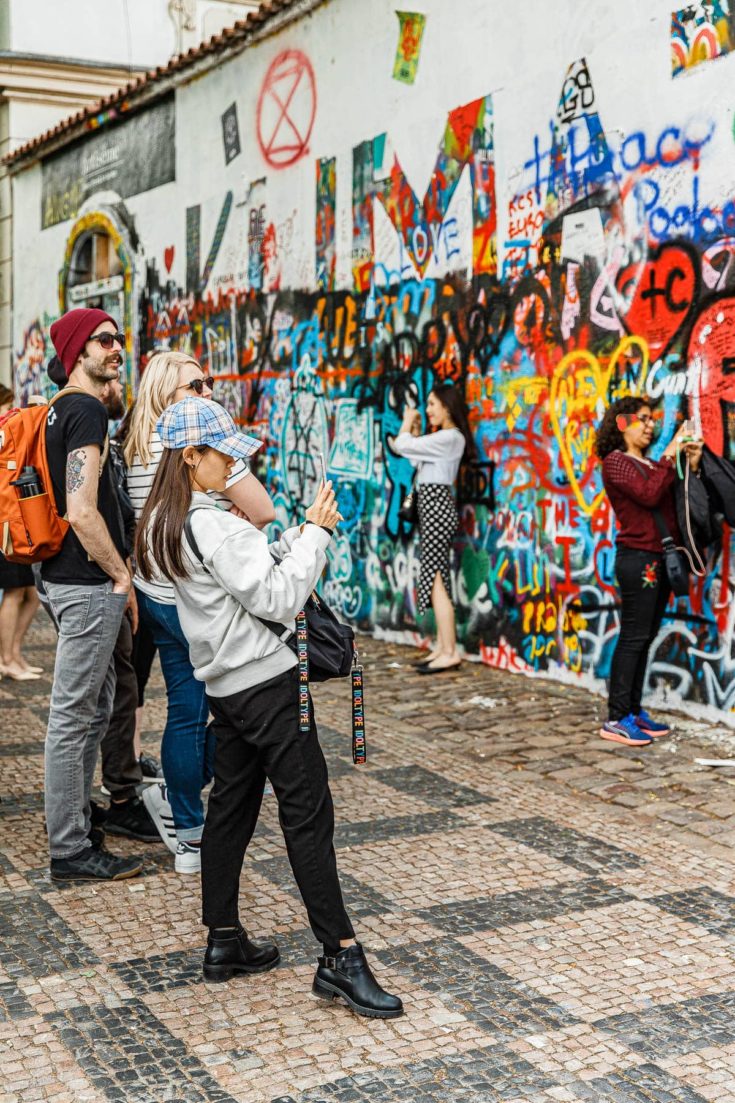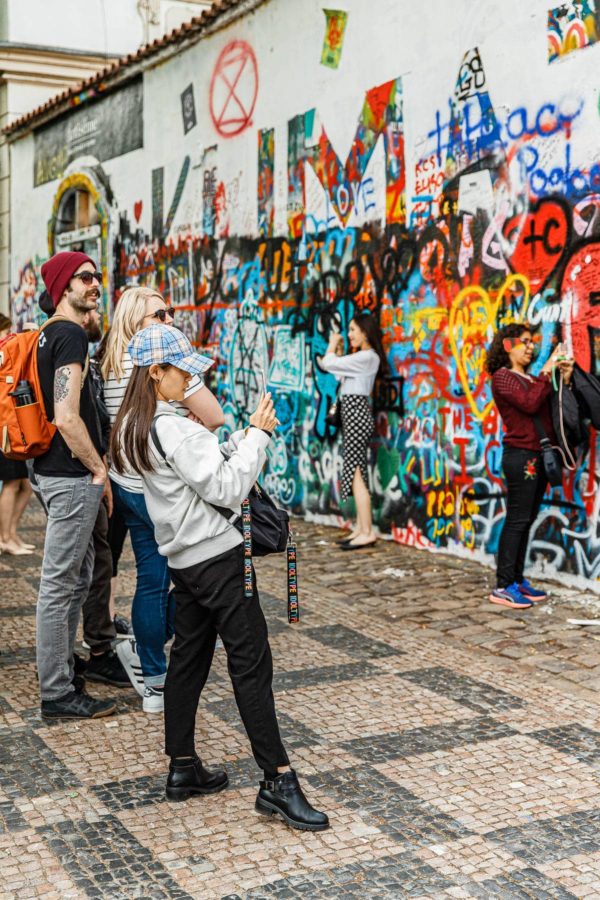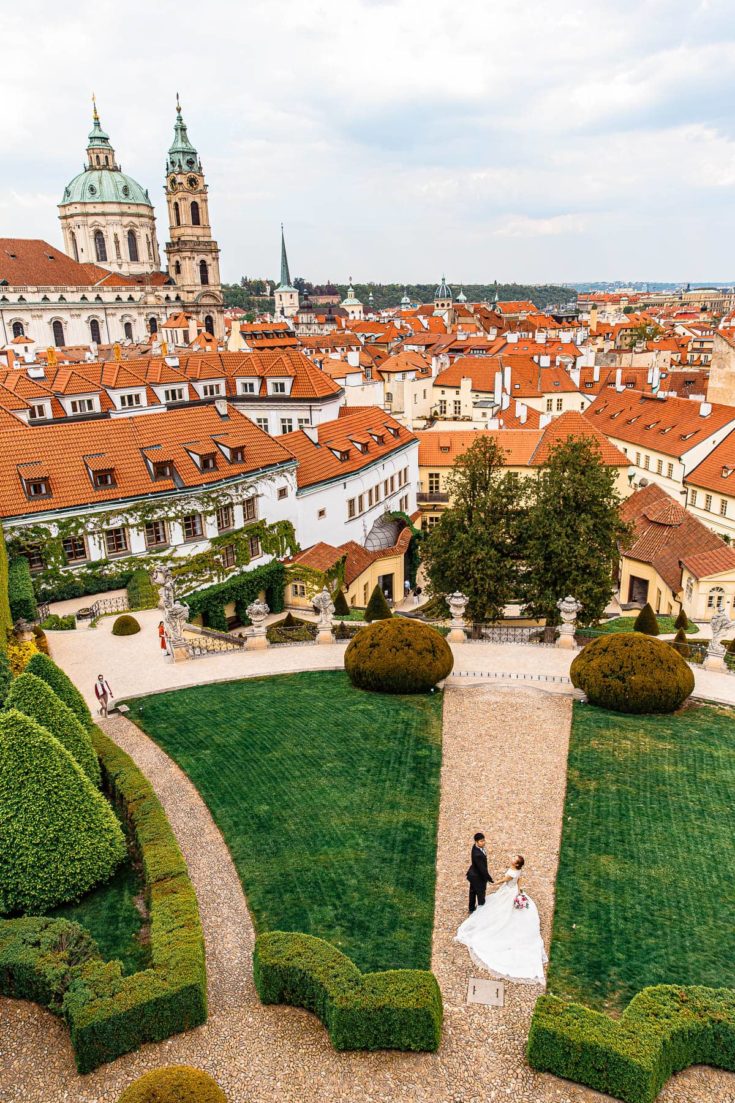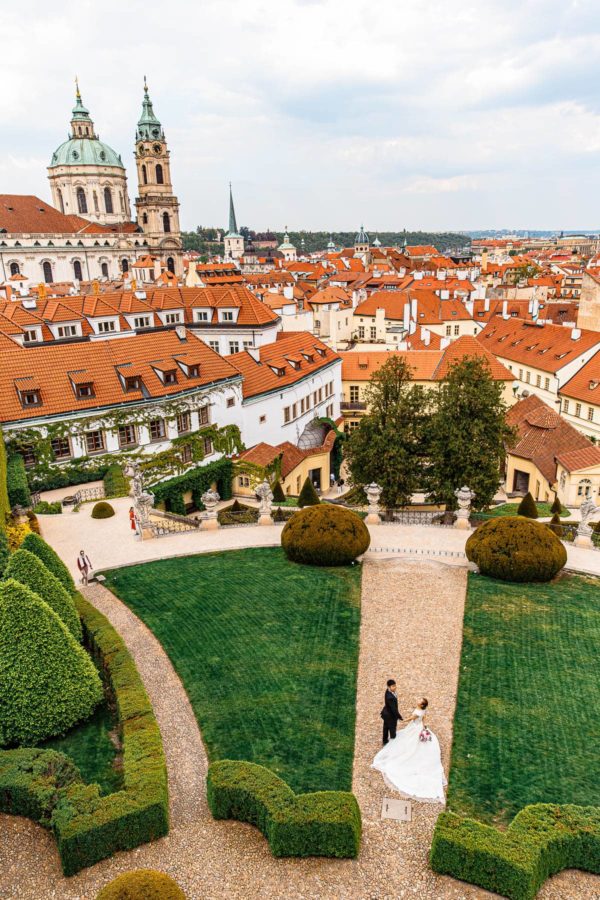 ESCAPE THE CROWDS AT VRTBA GARDEN
If you're looking for amazing views of the city, we highly, highly recommend visiting Vrtba Garden.
Since it requires a small entrance fee, most tourists aren't aware of it or just skip it altogether, which means it is very quiet and uncrowded too.
The manicured baroque-style palace gardens are beautifully maintained and you can walk up to multiple deck levels, where the city views get better and better. Be sure to bring your camera!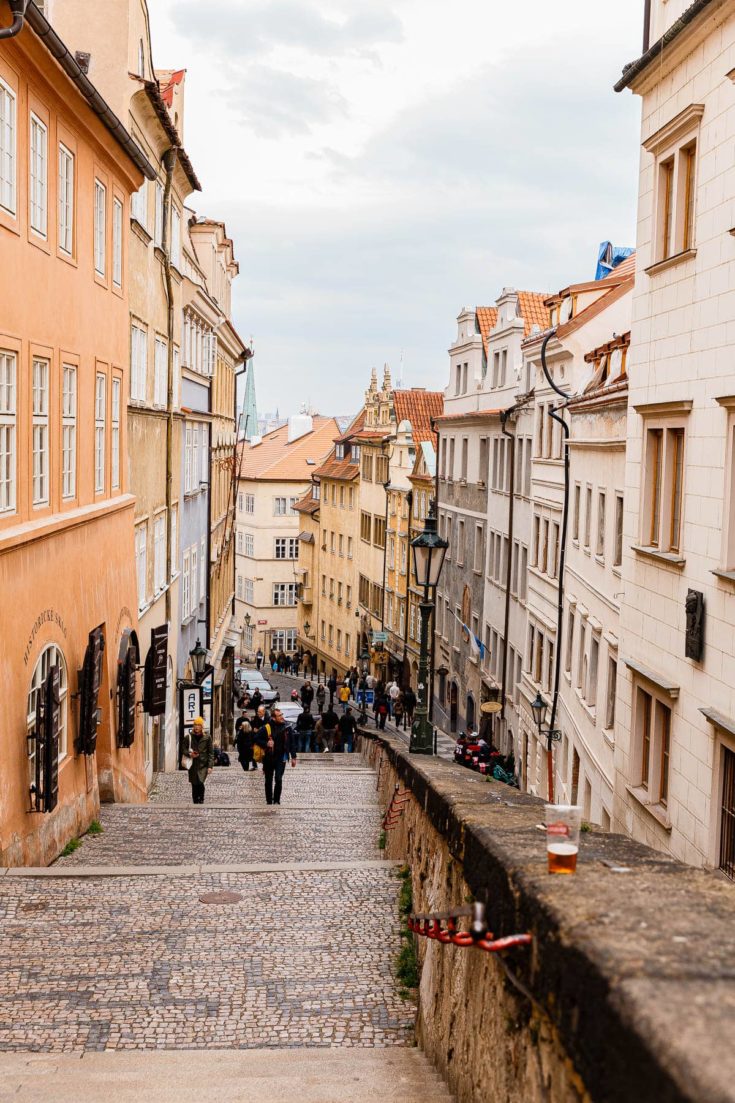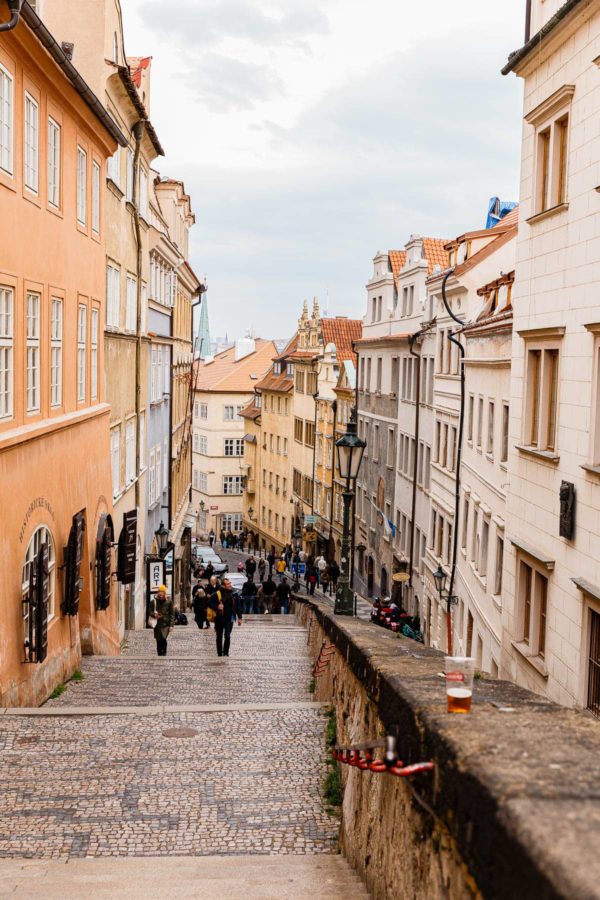 CLIMB THE OLD CASTLE STAIRS
A set of 121 stairs that takes you from Lesser Town to the Prague Castle Complex and offers amazing views of the city, as well as lots of photography opportunities. Definitely the most picturesque way to get up to the castle, so we recommend taking this route!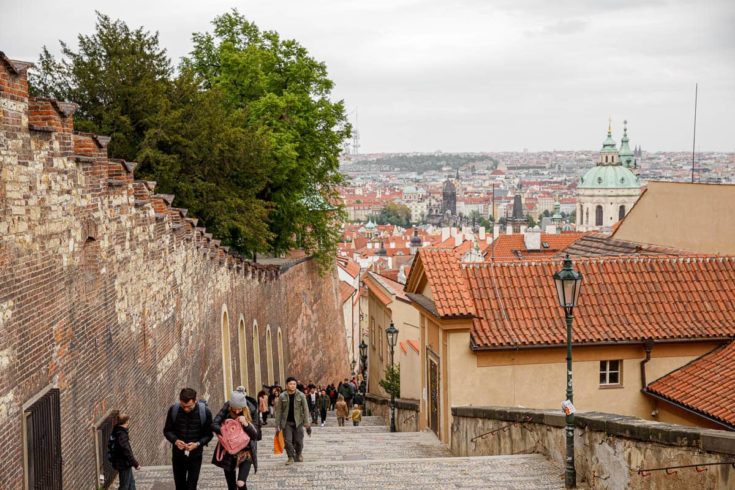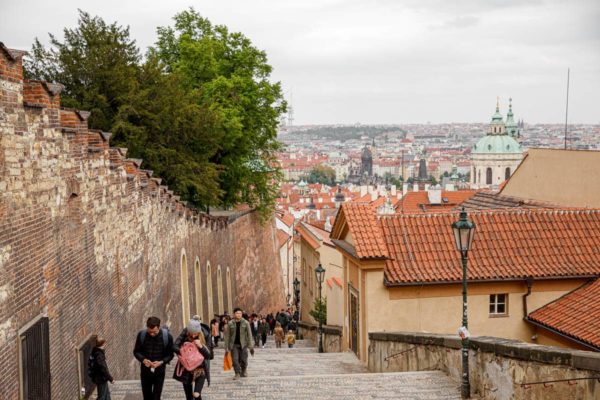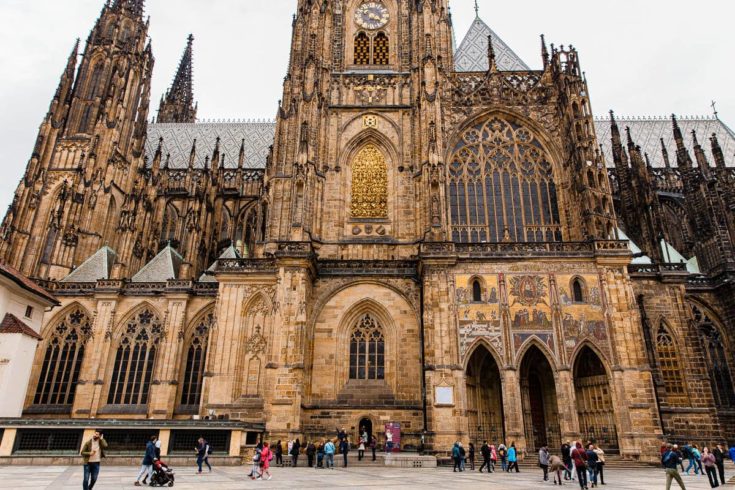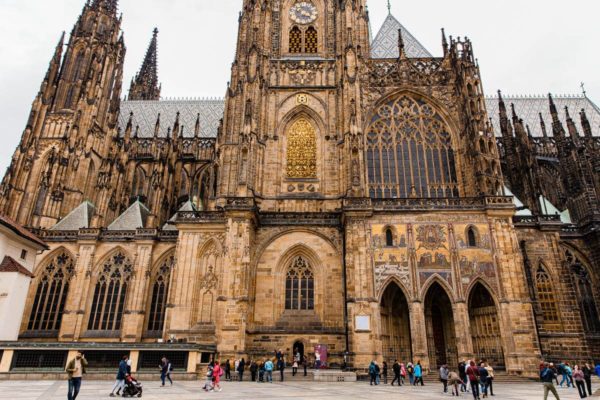 VISIT ST.VITUS CATHEDRAL
Located within the Prague Castle, St. Vitus Cathedral is the largest church in Prague. While it is free to go inside (just near the door), there is an entrance fee to be able to walk around the inside of the church. We chose not to go inside, but the outside is equally as stunning to see up close.
Travel Tip: We recommend visiting at a slightly off hour to avoid the longest lines.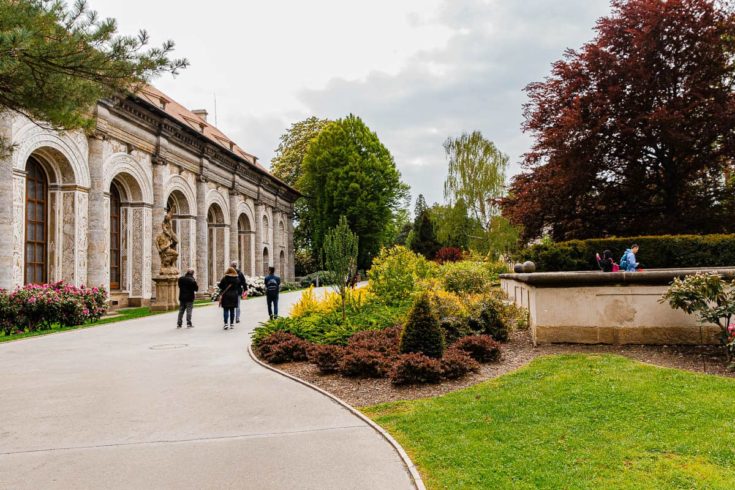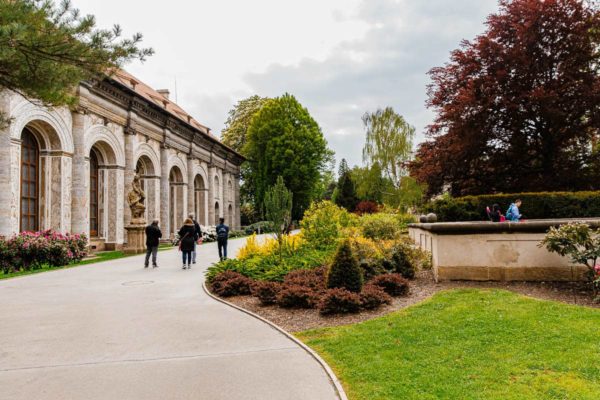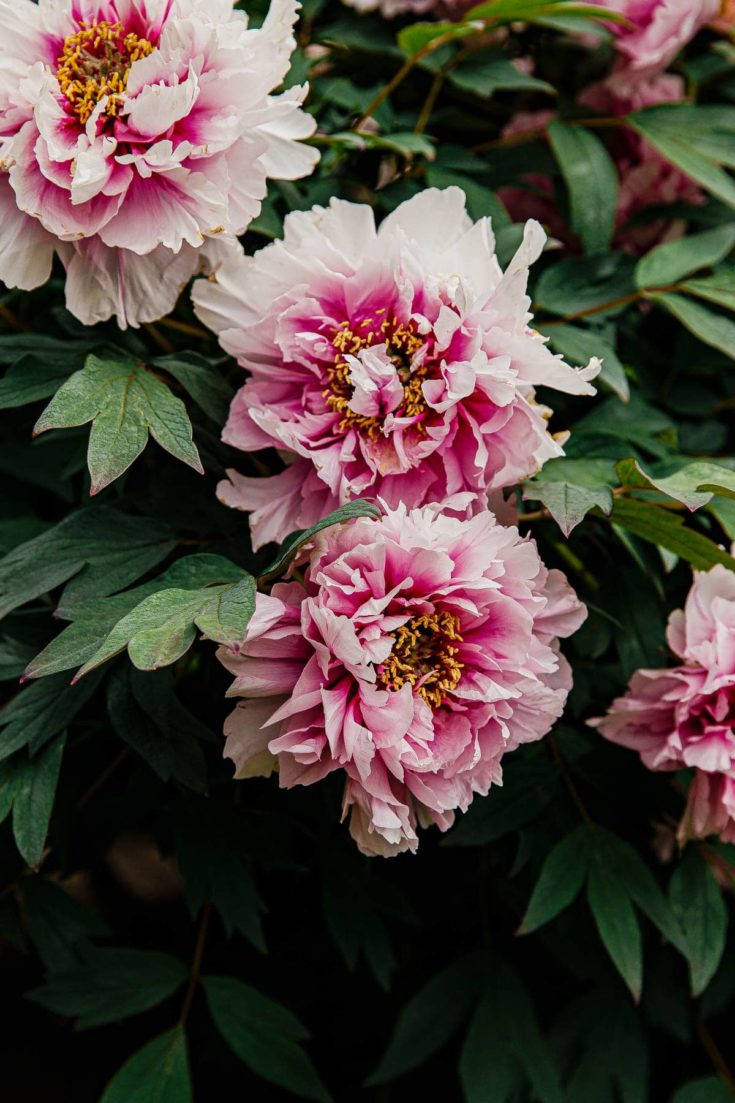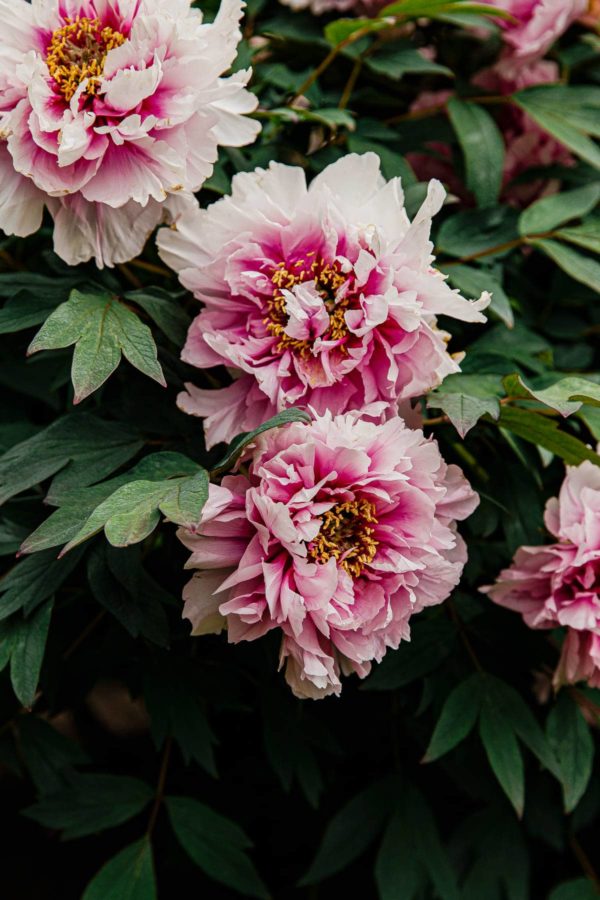 WALK AROUND PRAGUE CASTLE AND GROUNDS
After visiting St. Vitus Cathedral, we chose to walk around the Prague Castle Grounds, which were beautiful and very quiet.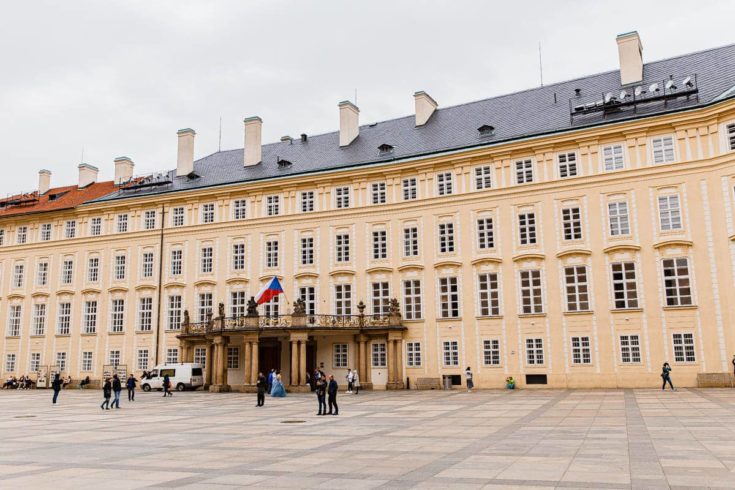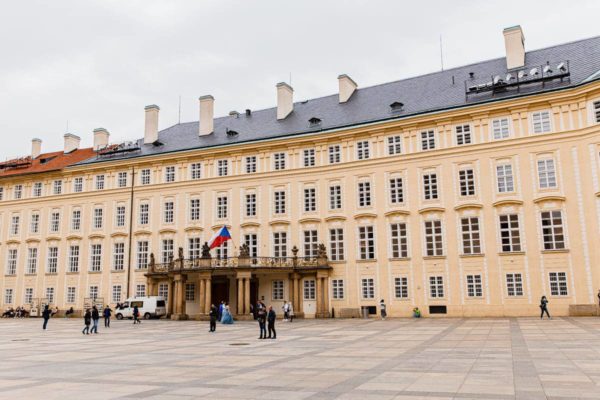 POP INTO ST.NICHOLAS CHURCH
The oldest baroque church in Prague and one of the most famous Baroque-style buildings in Europe. While you do have to pay a small entrance fee, the inside of St. Nicholas is incredibly ornate and absolutely worth a visit. Definitely one of my favorite churches that I've seen in person.


VISIT THE NAPLAVKA FARMER'S MARKET
One of my favorite things to do in another country is visit a local farmer's market!
Since we were in Prague over a weekend, we went to the largest in the city, Naplavka Farmer's Market, which is situated just along the river. There are tons of stands selling local seasonal produce, freshly caught fish, baked goods, bread, etc. and the atmosphere is local and lively. Great for people watching too.
Travel Tip: Open 8 AM – 4 PM on Saturdays, February – December.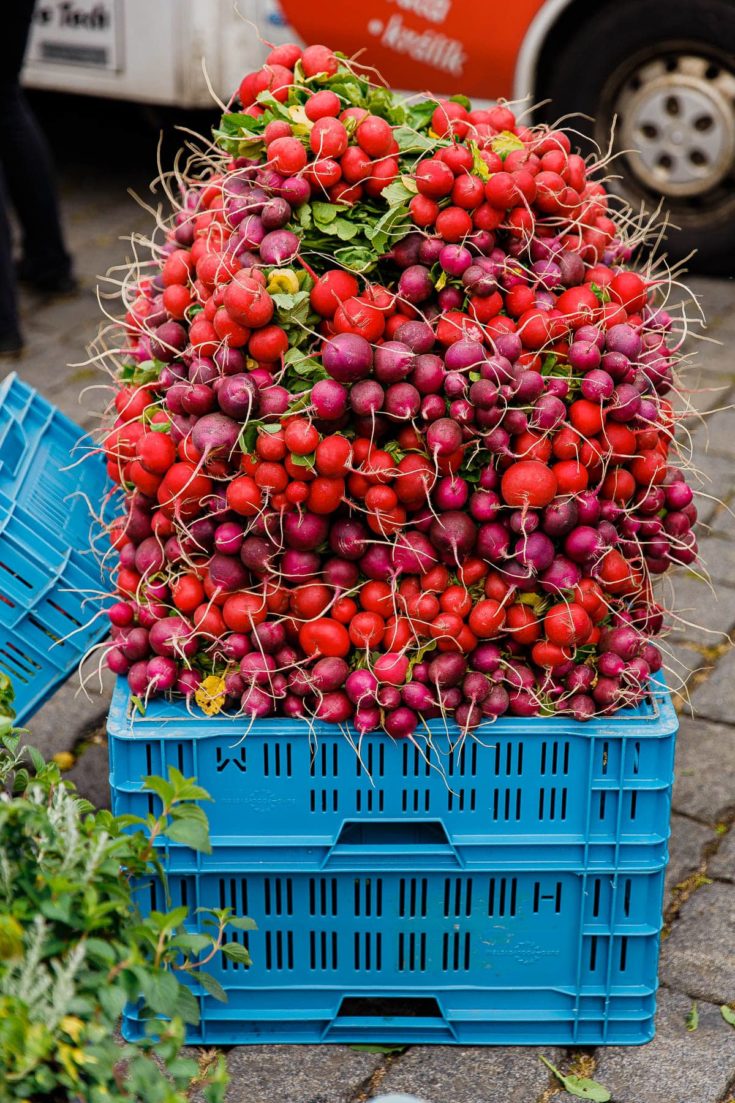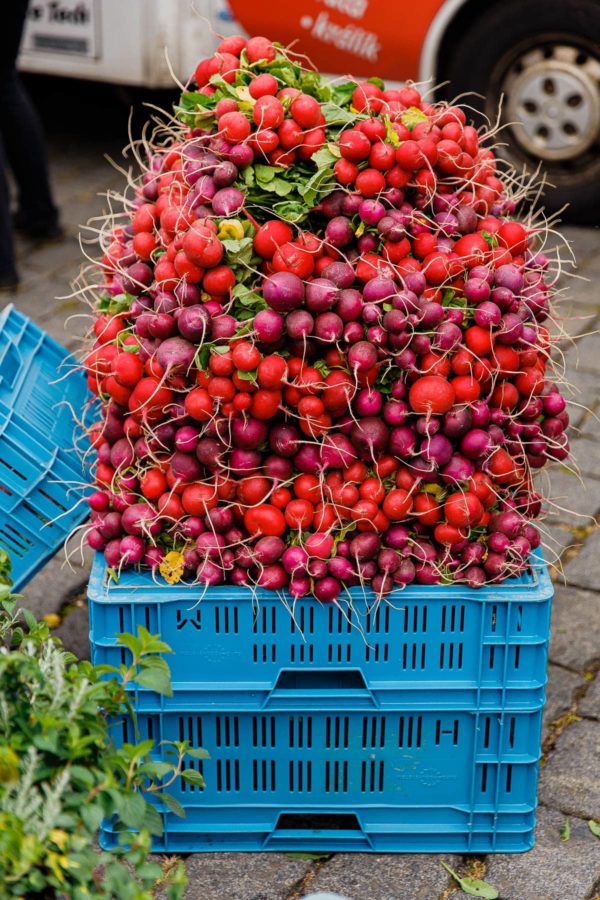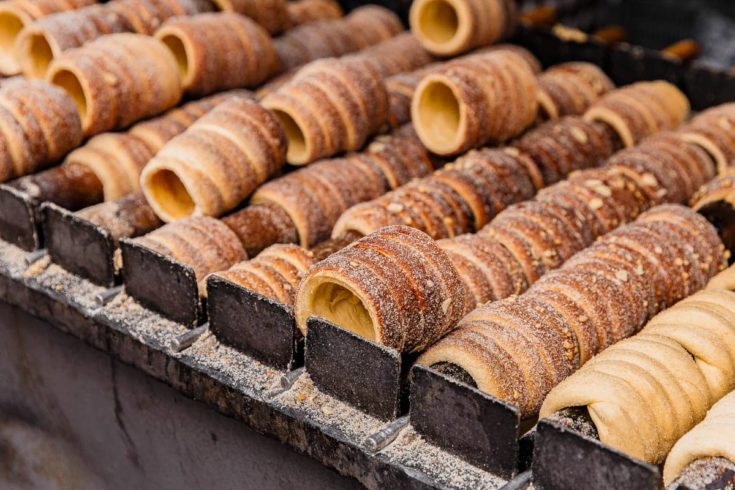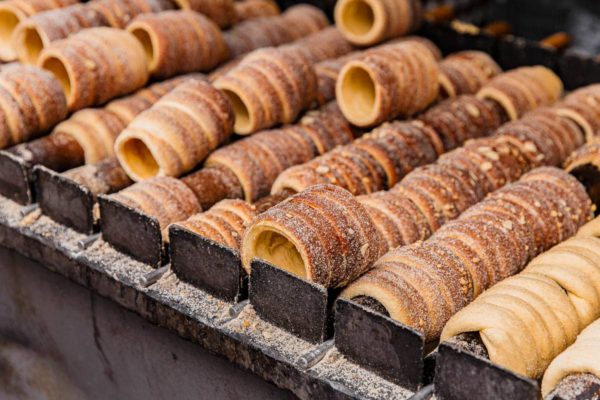 Where to Eat in Prague:
COFFEE SHOPS:
Pauseteria – a cute, trendy coffee shop just around the corner from Old Town Square. They offer a large selection of coffee drinks, as well as breakfast and pastry items.
Kavárna Místo – we didn't have a chance to stop here, but heard great things about this specialty espresso bar.
Ema Espresso Bar – another great coffee shop located just outside of Prague 1.
Můj Šálek Kávy – a quaint coffee shop in the Karlin neighborhood that serves breakfast, lunch, and dinner.
Travel Tip: Find all of the restaurants and spots listed in this guide in our custom Prague Google map.
BREAKFAST AND LUNCH:
Eska (Bib Gourmand) – our favorite meal in Prague! Eska is an amazing cafe and bakery located in a converted fabric warehouse. Many of their dishes incorporate house-fermented or marinated ingredients. While it is located in the outskirts of the city, it is absolutely worth a visit. I'm still thinking about my yogurt bowl with stewed gooseberries, plums, and apricots.
Home Kitchen – located just a few blocks from our Airbnb, Home Kitchen is a great spot to grab a hearty breakfast before exploring the city. They have a few locations throughout the city and serve a variety of sweet and savory breakfast plates, as well as great homemade bread.
Cafe Savoy – a historic favorite among locals and tourists in Prague, Cafe Savoy is famous for its classic European breakfast and art-nouveau interior. Tip: It is very popular, so make reservations in advance or prepare for a very long wait.
Maitrea – a great vegetarian restaurant just steps from Old Town Square. Maitrea was recommended to us by our Airbnb and Journy (affiliate link). We went here for lunch and shared the delicious Maitrea burger (veggie burger complete with tempeh bacon), a grilled goat cheese salad, and unsweetened mint lemonade. Highly recommend, especially if you're looking for something different!
Pizza Nuova – known for its traditional Neopolitan pizzas, we heard great things about this pizza spot.
RESTAURANTS AND BISTROS:
Hergetova Cihelna – a great spot to enjoy dinner and sunset views of Charles Bridge during the warmer months. The food was very good, and the ambiance was unbeatable! Worth a visit just for the view alone.
U Modré Kachničky – a very traditional, well-regarded restaurant specializing in traditional Czech cuisine. Connor had one of their staple roasted duck entrees, and I enjoyed a very good veal roast with morel gravy. For the value (roughly $20-$25/entree), we thought this spot was a great value too.
Bellevue Restaurant – while we didn't love the service at this restaurant (it felt slightly rushed), we did have very good meal here on our last night in Prague. If you're looking for an upscale dining experience, this is another great place to consider.
Kampa Park – my parents visited this fine-dining restaurant during their trip to Prague several years ago and recommended it to us. Located right next to the Charles Bridge, it offers beautiful views of the city.
Field Restaurant (1 Michelin Star) – if you're looking to have a very special meal in Prague, Field is one of the most well-regarded in the city. We didn't have the opportunity to visit this restaurant on our trip, but heard wonderful things about it from our research. Make a reservation in advance!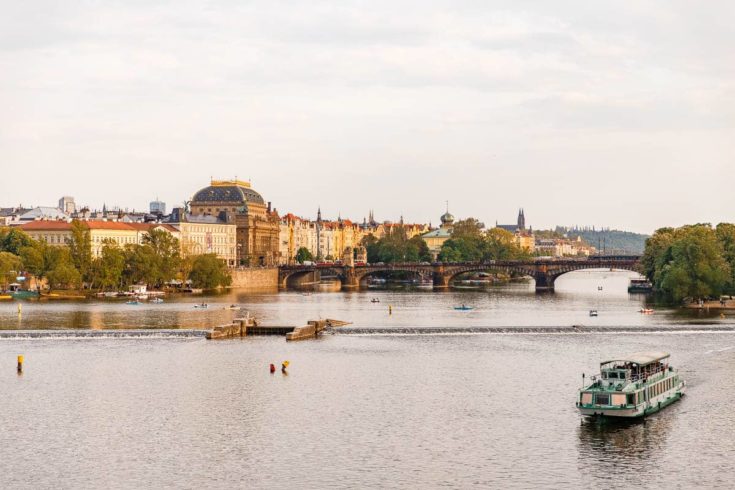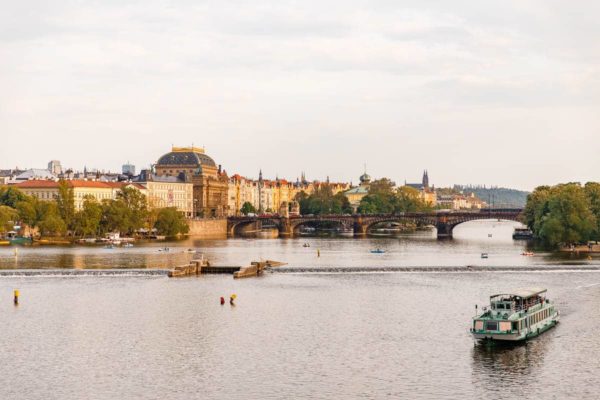 Feel free to ask any questions in the comment section below and I'll be happy to answer them!
For a custom Google map (containing all of the places listed above, and more!), click here.
This post contains affiliate links, which means that I make a small commission off items you purchase at no additional cost to you. Please read my
privacy policy
for more information.