Challah French Toast with Roasted Apricots and Vanilla Mascarpone
Challah French toast with caramelized roasted apricots, vanilla mascarpone, and toasted almonds for crunch.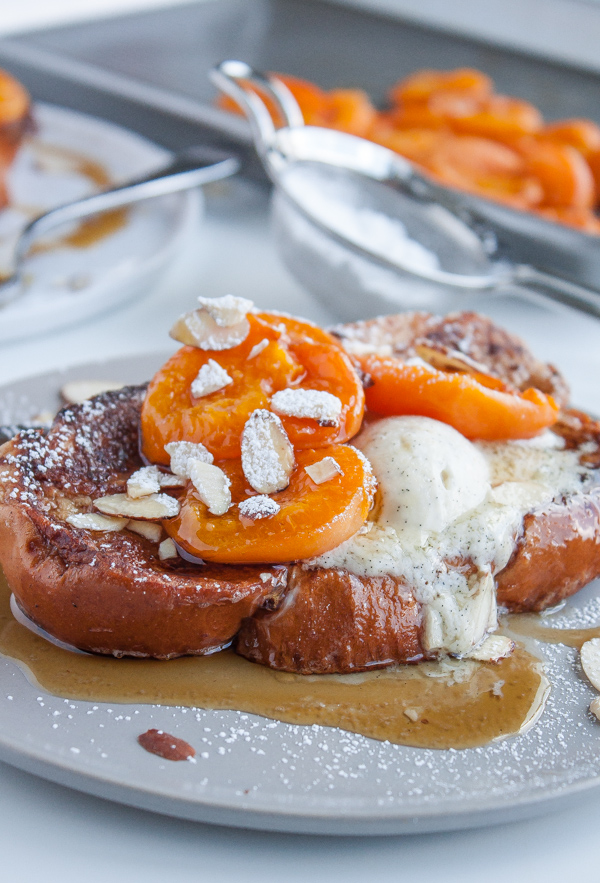 I bring you Challah French toast with roasted apricots and vanilla mascarpone. Breakfast doesn't get more decadent than this.
With that said, the roasted apricots are the true star of this dish. Fresh apricots are sprinkled with sugar and roasted in the oven until lightly caramelized. Even the worst apricots will transform into lusciously tart apricots in the oven.
If you don't have apricots, roasted plum compote would be another great choice!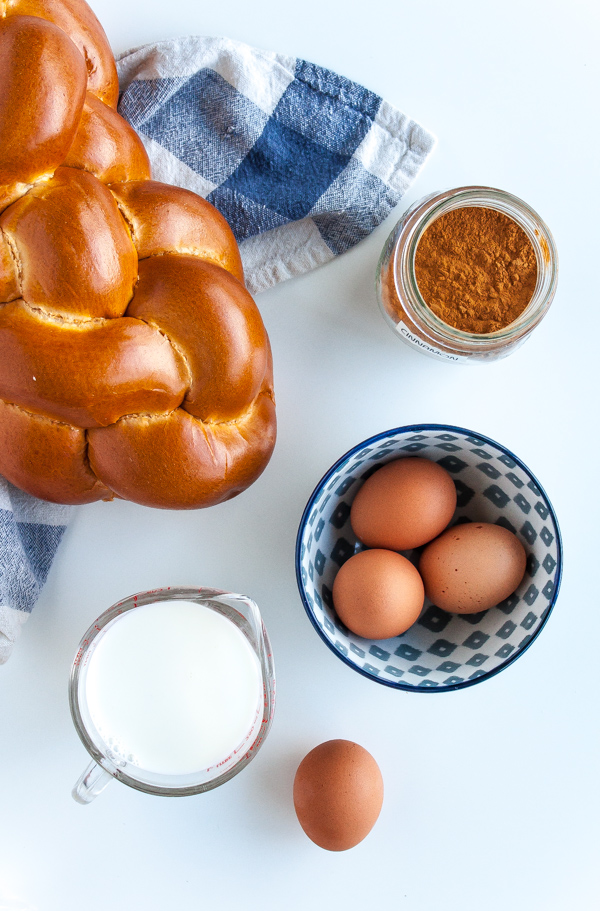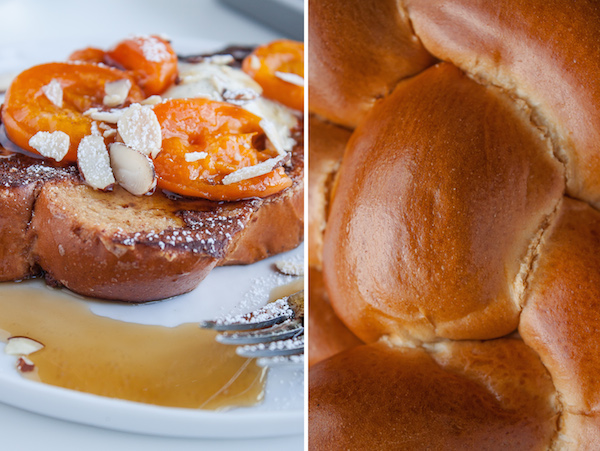 Instead of just eating them plain or with yogurt, I recently got the idea to pair them with Challah French toast. For added texture, we'll add toasted almonds. Apricots and almonds pair wonderfully together!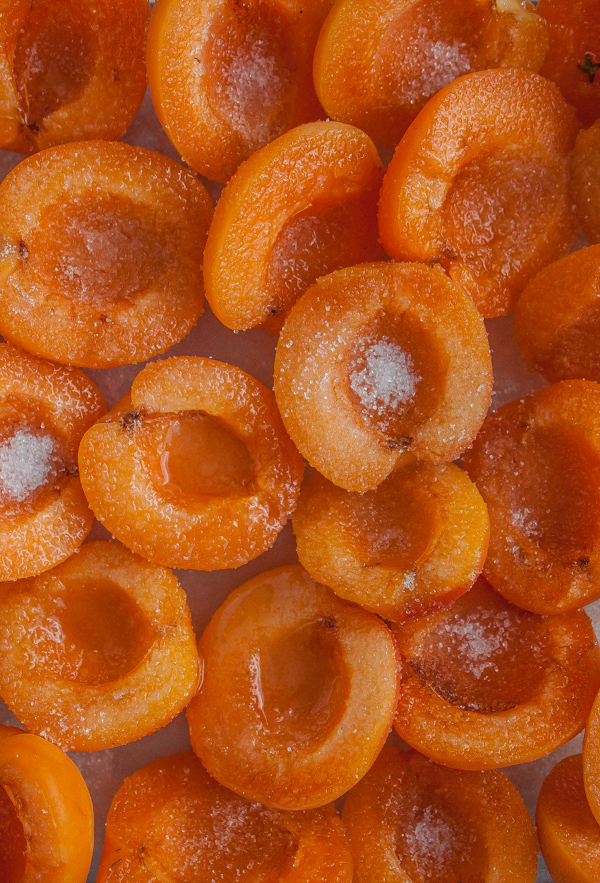 Somewhere along the brainstorming process, I got the idea to add vanilla mascarpone. It is made with a simple mixture of mascarpone, scraped vanilla bean, and vanilla extract.
It is rich and wonderful and melts slightly on the hot French toast.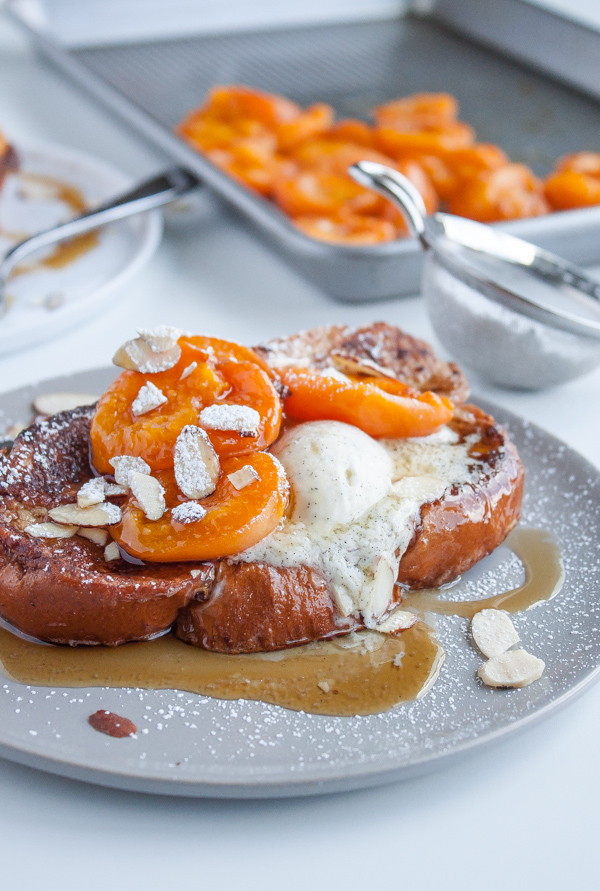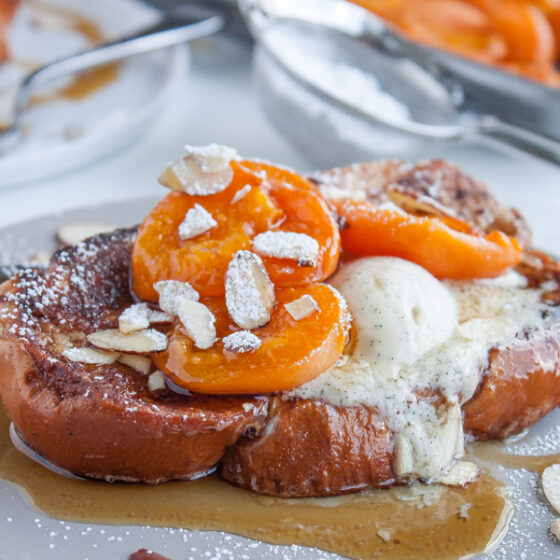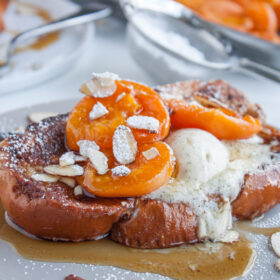 Challah French Toast with Roasted Apricots, Vanilla Mascarpone, and Toasted Almonds
Challah French toast with caramelized roasted apricots, vanilla mascarpone, and toasted almonds for added crunch.
Ingredients
Roasted Apricots:
1 lb (16 ounces) fresh apricots pitted and sliced in half
1 tablespoon granulated sugar
juice of ½ lemon
Vanilla Mascarpone:
½ cup mascarpone cheese room temperature
½ vanilla bean beans scraped
¼ teaspoon pure vanilla extract
pinch kosher salt
Challah French Toast:
4 large eggs
¾ cup (180 mL) whole milk
1 teaspoon granulated sugar
1½ teaspoons ground cinnamon
½ teaspoon pure vanilla extract
⅛ teaspoon kosher salt
4-5 (1-inch thick) slices Challah bread preferably stale or several days old
unsalted butter
Toppings:
⅓ cup toasted sliced almonds
powdered sugar for dusting (optional)
pure maple syrup warm
Instructions
Roast Apricots: Preheat the oven to 425°F (220°C) with a rack in the center position. Place the apricot halves, cut-side facing up, in a large baking dish or on a rimmed baking sheet. Sprinkle the apricots evenly with the sugar and squeeze the lemon juice over them. Roast for 35 to 45 minutes, or until soft and just starting to caramelize. Allow to cool on a rack.

Prepare Vanilla Mascarpone: Combine the room temperature mascarpone cheese with the scraped vanilla bean seeds, vanilla extract, and salt. Set aside.

Prepare Challah French Toast: In a large shallow bowl, whisk together the eggs, whole milk, sugar, ground cinnamon, vanilla extract, and salt until smooth.

Heat a tab of butter in a large non-stick (or cast iron) skillet over medium-high heat until small bubbles form. Soak the challah slices, one at a time, in the egg mixture, turning until just saturated. Allow excess egg mixture to drip off and place into the pan. The bread should immediately sizzle. Cook the french toast until golden brown on both sides. Note: Cook the French toast in batches to avoid over-crowding the pan.

To serve, top the hot French toast with several apricot halves and a small spoonful of vanilla mascarpone. Sprinkle with toasted almond slices, dust with powdered sugar, and serve with hot maple syrup.
Serving: 1serving, Calories: 621kcal, Carbohydrates: 68g, Protein: 14g, Fat: 34g, Saturated Fat: 16g, Polyunsaturated Fat: 14g, Cholesterol: 236mg, Sodium: 498mg, Fiber: 4g, Sugar: 48g
This post contains affiliate links, which means that I make a small commission off items you purchase at no additional cost to you. Please read my
privacy policy
for more information.