Grilled Corn and Poblano Guacamole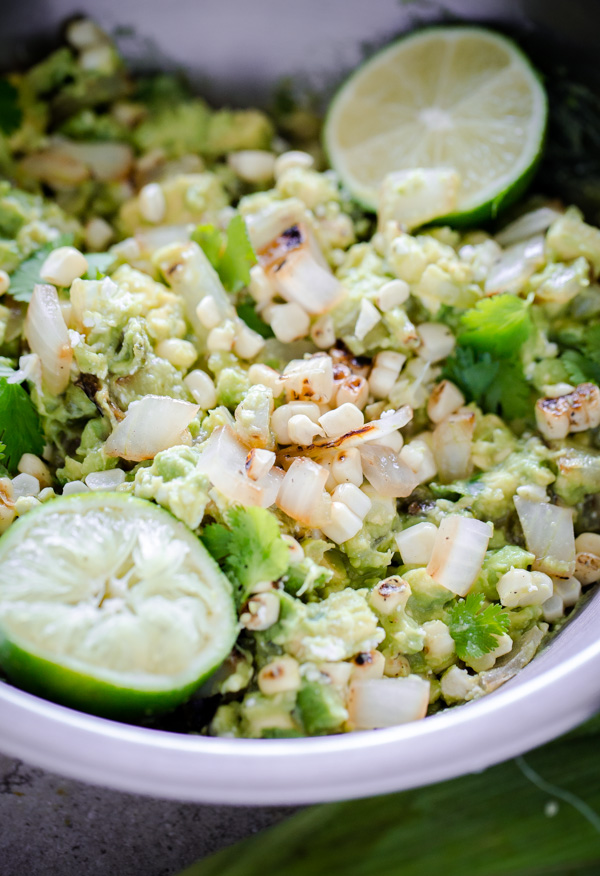 I'm having a moment with guacamole. Or you know, avocados in general. If a dish contains avocados, I'm ordering it and/or eating it. I'm making up for all of those years where I insisted I did not like avocados (what the heck was wrong with me?) and joining the ranks.
Wait, who isn't having a moment with avocados?! Avocado toast is basically taking over the internet.
I highly doubt I could ever meet a homemade guacamole that I wouldn't like or readily dip a perfectly thin and crispy tortilla chip into, but this chunky grilled corn and poblano guac is definitely a favorite at the moment!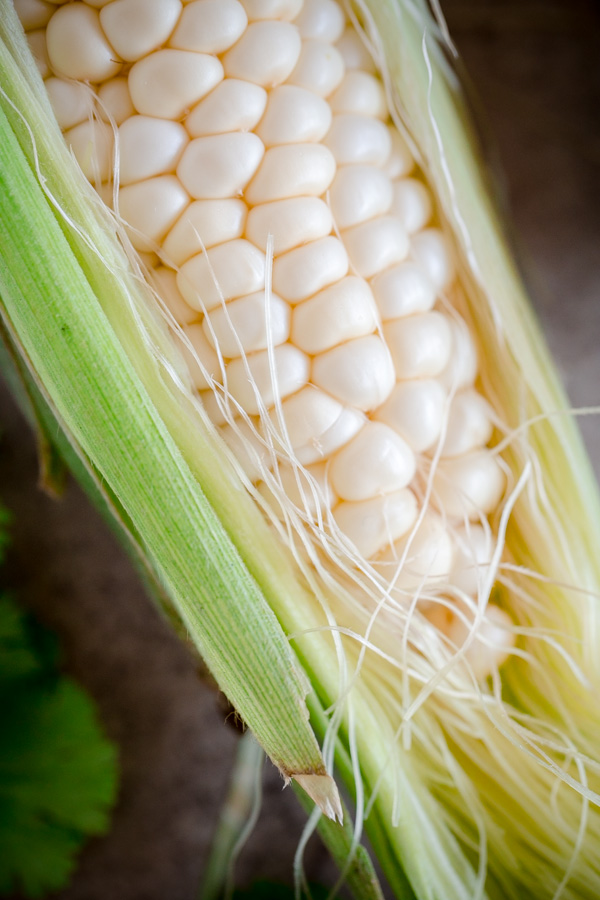 If I were to describe this recipe to anyone, I would simply say, "summer meets guacamole." This chunky guacaamole is chock-ful of so many summer ingredients!
Grilled fresh corn kernels? Check.
Roasted poblano pepper? Check.
Smoky, char-grilled onion pieces?! Definitely.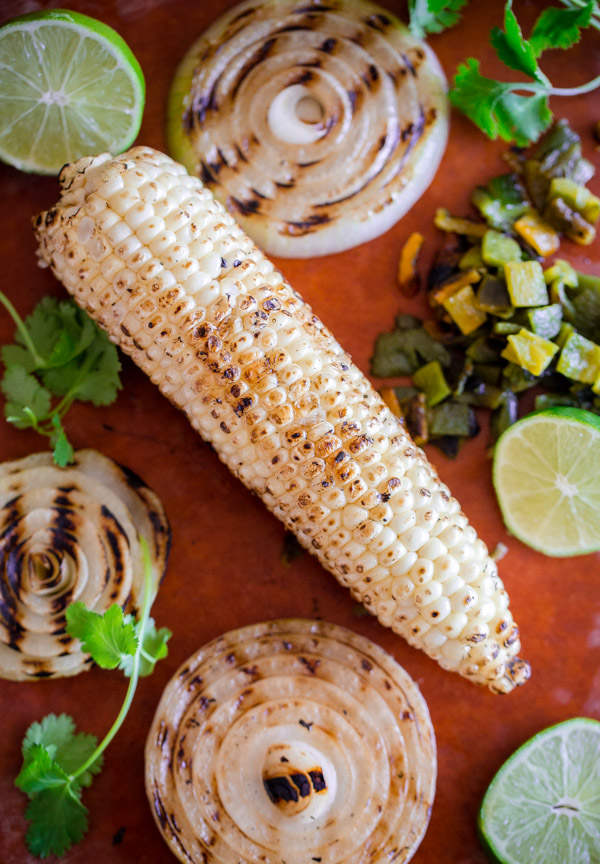 Oh, and a nice sprinkling of queso fresco cheese for good measure. Cheese is an everyday ingredient around these parts, as it should be.