Day 71: Cheese Souffle, Curry, & Baklava
Wednesday was our regular day of production this week! We started off the day by learning how to make another soufflé, in this case, a cheese soufflé which was twice-baked. Essentially, we poured soufflé batter into spring-form tart shells and baked them in the oven.
Once they were fully puffed, we inverted them into gratin dishes and poured over reduced cream and baked it once again in the oven to brown. This was too rich for me, but an interesting technique to learn! Never seen it before…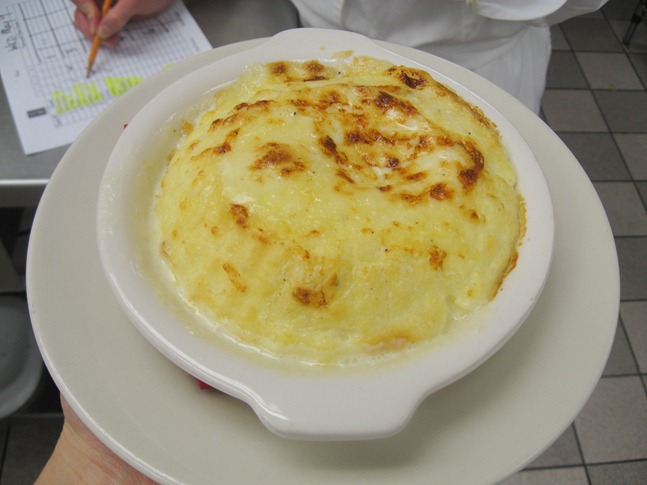 For our main course, we served a "Indian" chicken curry. I say "Indian" in quotes, because it was a French interpretation of an Indian curry. It included ground up green apples, a banana (this part made me a bit uneasy), celery, onion, and tomato. The first step was flouring the chicken pieces (to which we added some curry powder) and searing them. These ended up braising slowly in the sauce until they were tender.
We used almond meal to thicken the sauce up at the end—which was pretty bizarre. I wasn't sure if I was going to end up liking this, but it was pretty good—although it definitely needed more heat, at least, in my opinion.
Served over a simple basmati rice pilaf. Pretty simple!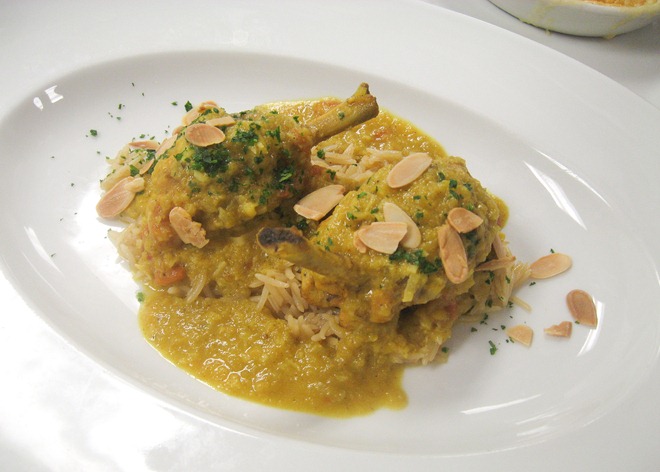 For dessert, we made the classic Turkish dish, baklava, which is made with ground nuts (we used pistachios and walnuts), lots of phyllo dough layers, and simple syrup, which we flavored with lemon and orange zest, orange blossom water (yum), and cardamom pods.
Baklava has always been a favorite dessert of mine, as long as it isn't overly sweet, so I was excited to learn how to make it! Although phyllo can be a pain to work with, it was relatively easy to put together, but a bit time consuming.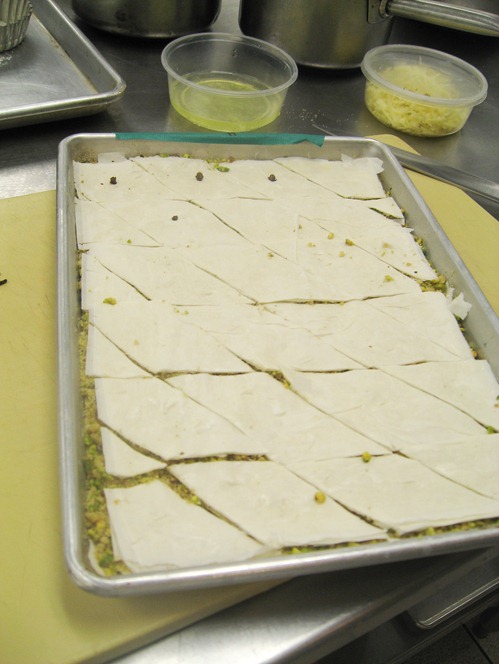 It involved layering 6 pieces of phyllo—which were each individually brushed with clarified butter—and then topping it with a layer of ground nuts, which we added cinnamon, ground clove, cardamom, and some other spices to, topping it with another 6 sheets of phyllo, another layer of nuts, and finally one last layer of phyllo dough. This gets refrigerated until it's a bit more firm and then sliced into diamonds. To help the layers stay together, we pierced each piece with a whole clove—which we later removed. This then gets baked in the oven for about 30 minutes.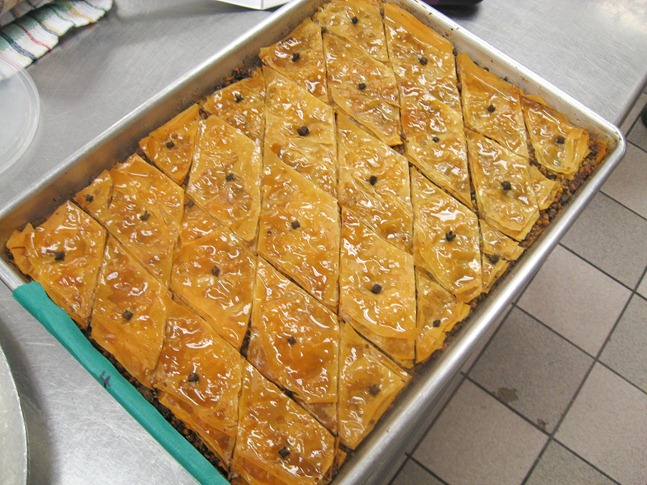 The last step is to pour the hot simple syrup over it and let it sit, ideally for several days in the fridge. We only had about an hour to let it sit, so it could have been firmer, but it was still good! Although I think an additional couple of layers would have made it even better!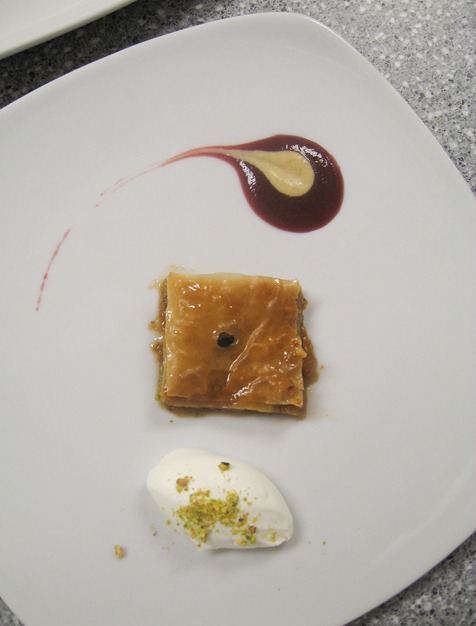 Overall, it was a relatively laid-back week at school, which was a nice break from the previous week's Restaurant Challenge and next week's upcoming exam week. Once we finished production, we had our second wine lecture—where we got to taste three more red/white wines and discuss the difference between old vs. new world (essentially any non-European) wine.
The next day we got to sleep in a bit later than usual, before we headed off to Boxwood Winery for our field trip!
Back soon with pictures and a short update on Friday's market basket challenge!
P.S. Check out the adorable ducklings that hatched recently behind our school!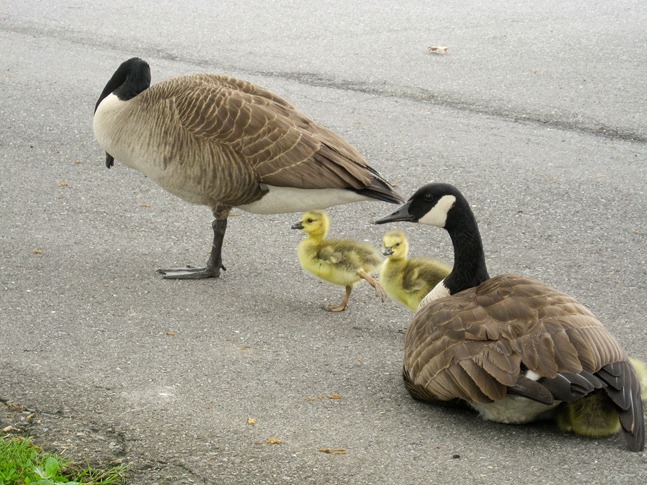 This post contains affiliate links, which means that I make a small commission off items you purchase at no additional cost to you. Please read my
privacy policy
for more information.