Farmer's Market Love (Part II)
Check out "Farmer's Market Love (Part I)" here…
There is no better inspiration for a seasonal, fresh dinner idea than your local farmer's market.  Luckily, DC is full of them, many of which take place all year round.  One of my favorites is the Falls Church, VA farmer's market, which hosts more than 40 local farmers and producers and has been voted as one of America's favorite mid-sized markets.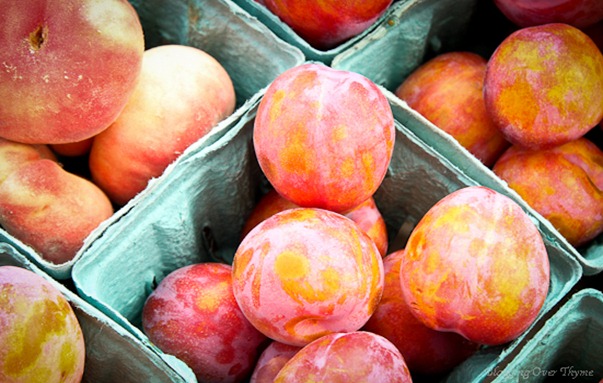 Right now, the markets are brimming with fresh tomatoes of all varieties, yellow Virginia peaches, and tons and tons of eggplant and summer squash.  However, sometimes I get distracted by other vendors, specifically the ones that boast sweet pastries.  Like this one I couldn't help but take home the other day…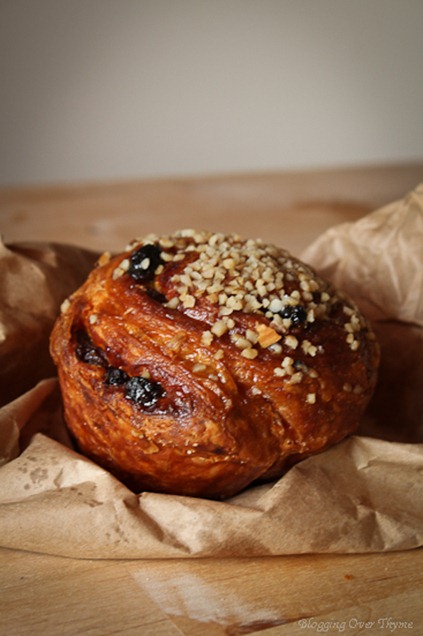 Cruel to enlarge such a drool-worthy picture, I know.  The man selling these politely told me, "You are welcome to take more photographs if you like…"  Just be lucky guys, this could have been a whole post full of close-up pictures of various croissants and other pastries.  I decided to spare you.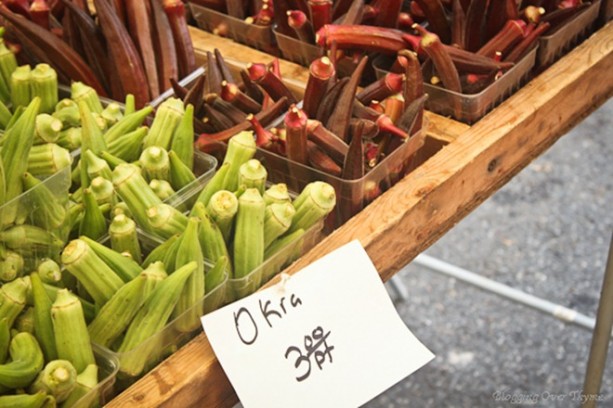 Instead of snapping never-ending photos of pastries, I decided to check out the rest of the farmer's market and fresh produce.   Meanwhile, Connor and I sustained ourselves with a fresh and classic, lemon & sugar crepe.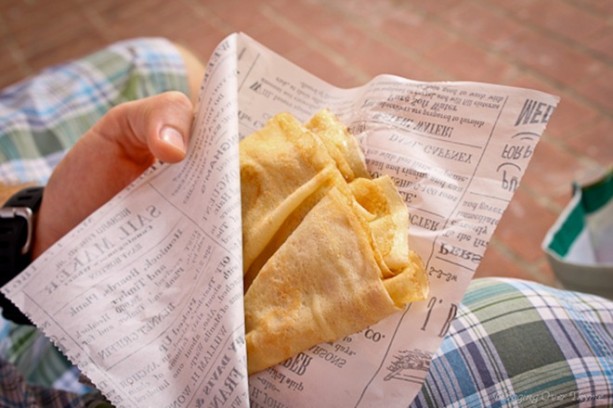 In addition to picking up ingredients for our pasta dinner, we also decided to get a few items for one of my favorite quick-to-put-together summertime meals.  The foundation was this fresh whole wheat kalamata olive bread…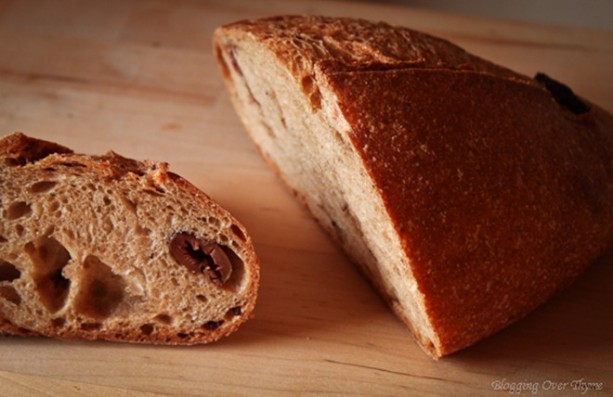 Coupled with some fresh, local Blue Ridge Dairy mozzarella,  some huge bushels of basil, and beefsteak tomatoes.  In order to give the dish a bit more pizazz, we grilled the bread with some olive oil and used some of the basil to make a pesto spread (see my recipe here).  A little bit of sea salt on top and arugula salad on the side and we had a hearty, refreshing meal in about 10 minutes…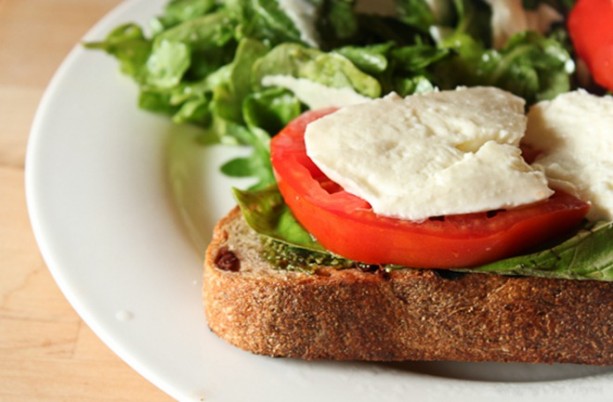 Can't beat that!  Please feel free to share any of your own farmer's market inspired recipes (with post links!) below!
This post contains affiliate links, which means that I make a small commission off items you purchase at no additional cost to you. Please read my
privacy policy
for more information.