Italian Black Beans and Crispy Baked Potatoes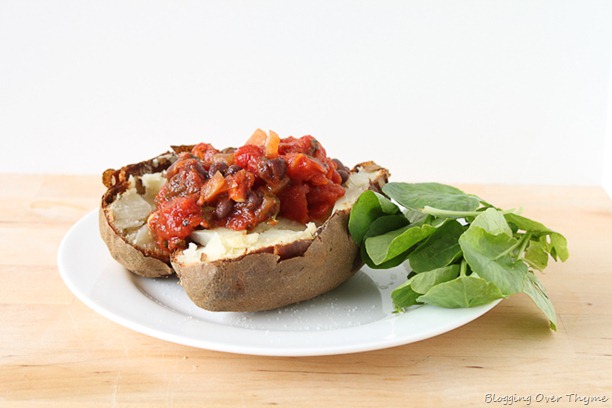 My family is notorious for taking everyday dishes and somehow adding an Italian flare to them. It is a running joke in our household. Take the following dish, for example. Most black bean dishes like these are commonly associated with toppings like sour cream, grated cheddar, and sliced green onion.
We, on the other hand, are stubborn and add oregano, bay leaves, and top it with grated Parmigiano-Reggiano cheese. Don't worry, it still tastes equally as delicious! Somehow, the flavors all work together even with additions like cilantro, chili powder, and cumin.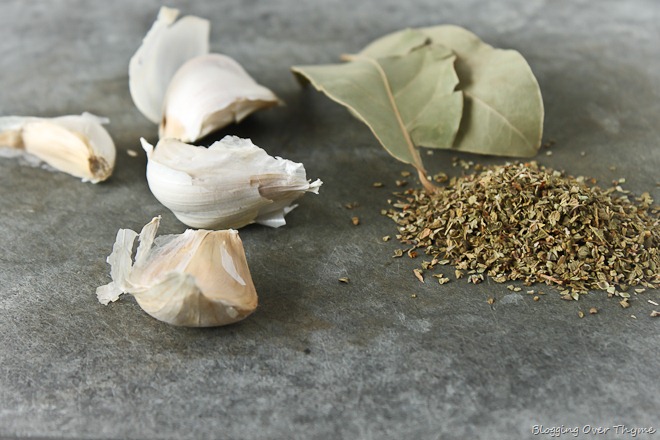 This is one of my favorite go-to meals during the week. It is full of protein from canned black beans. It also comes together easily and contains mostly pantry staples.
Normally, my family likes to serve it on top of basmati rice pilaf, but lately I've enjoyed spooning it on top of crispy baked potatoes.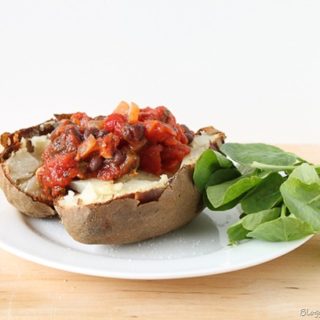 Italian Black Beans and Crispy Baked Potato
Hearty Italian Black Beans cooked in an onion tomato sauce. Served with crispy baked potatoes or rice pilaf!
Ingredients
Italian Black Beans:
2 tablespoons extra virgin olive oil
2 medium red onions diced
3-4 garlic cloves finely minced
1 tablespoon dried oregano
1½ teaspoon ground cumin
1 teaspoon chili powder
¼ teaspoon dried red pepper flakes or more to taste
2 dried bay leaves
1 (28-ounce) can chopped tomatoes I recommend Pomi brand
2 (15-ounce) cans black beans drained and rinsed well
½ cup chopped fresh cilantro plus more for garnishing
finely grated parmigiano-reggiano cheese for serving
Crispy Baked Potato:
4-5 large russet potato roughly 1 potato per person
Instructions
For the Black Beans: Heat the olive oil in a large saucepan (4-5 quarts in size) over medium-low heat. Add the diced onions and a generous pinch of two of salt and cook, stirring often, for 6 to 8 minutes or until soft and translucent. Add the minced garlic, oregano, cumin, chili powder, red pepper flakes, and bay leaves and cook, stirring constantly, for about 1 minute or until fragrant.

Add the canned tomatoes and bring to a simmer. Cook for 20 to 30 minutes on medium heat. Add the drained and rinsed black beans and continue simmering over low heat for an additional 5 to 10 minutes. Before serving, stir in the freshly chopped cilantro. Season to taste with salt and pepper.

Serve with crispy baked potatoes or basmati pilaf. Top with finely grated parmigiano-reggiano cheese. Garnish with chopped cilantro.

For the Crispy Baked Potato: Scrub the potatoes well and dry. Preheat an oven to 375°F (190°C) with a rack in there position. Place the potatoes directly on the oven rack. Bake for 1½ hours or until the skins are golden brown and very crispy. Allow to cool slightly, then serve hot.
Serving: 1serving, Calories: 292kcal, Carbohydrates: 55g, Protein: 17g, Fat: 2g, Saturated Fat: 1g, Polyunsaturated Fat: 1g, Cholesterol: 1mg, Sodium: 61mg, Fiber: 16g, Sugar: 6g
This post contains affiliate links, which means that I make a small commission off items you purchase at no additional cost to you. Please read my
privacy policy
for more information.