Lemon Coconut Cake with Cream and Berries
Lemon coconut cake topped with lightly sweetened whipped cream and fresh mixed berries. This simple celebration cake for spring is elegant, flavorful, and comes together quickly. Watch it come together in the video below!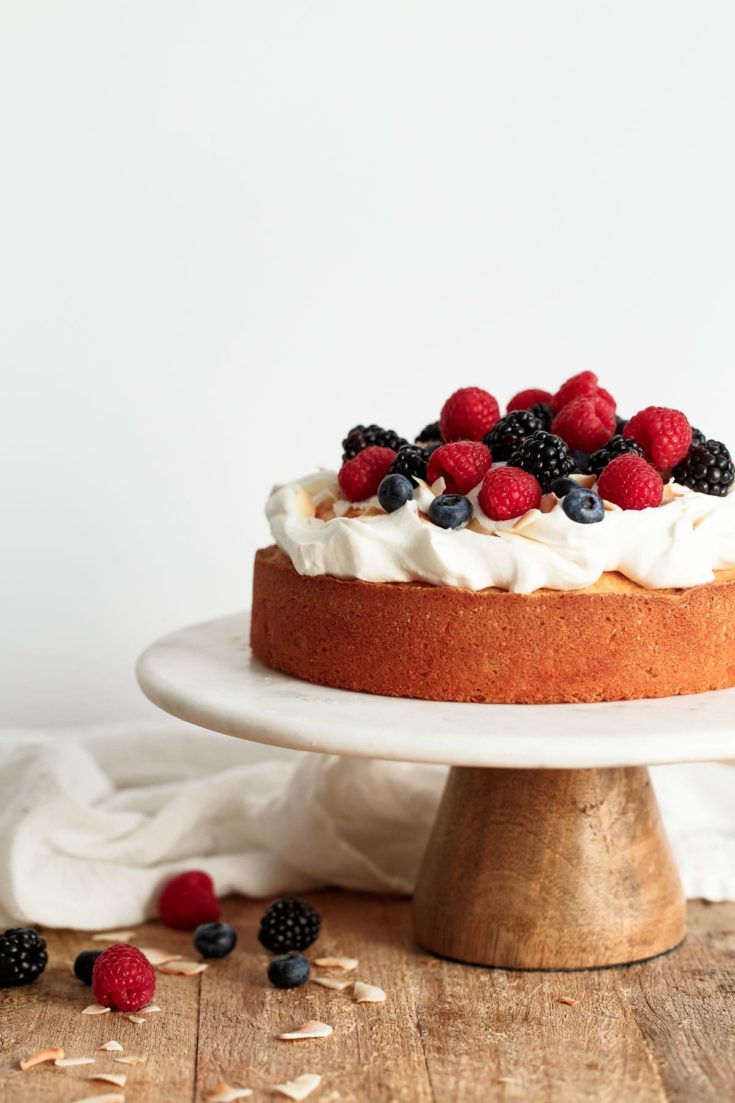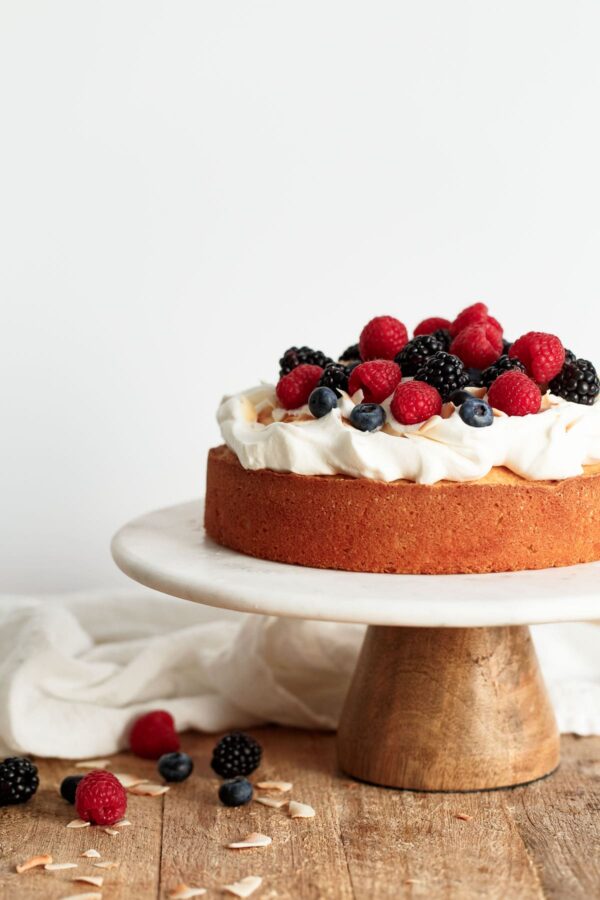 This post is sponsored by Bob's Red Mill.
If you're looking for a festive Easter celebration cake, look no further! This Lemon Coconut Cake is easy to assemble and comes together quickly!
While I love a good old-fashioned layer cake, this simple lemon coconut cake proves that you can create an equally elegant cake with just one cake layer.
We're pulling out all of the stops with a simple whipped cream frosting and a generous sprinkling of mixed berries, toasted coconut flakes, and grated lemon zest.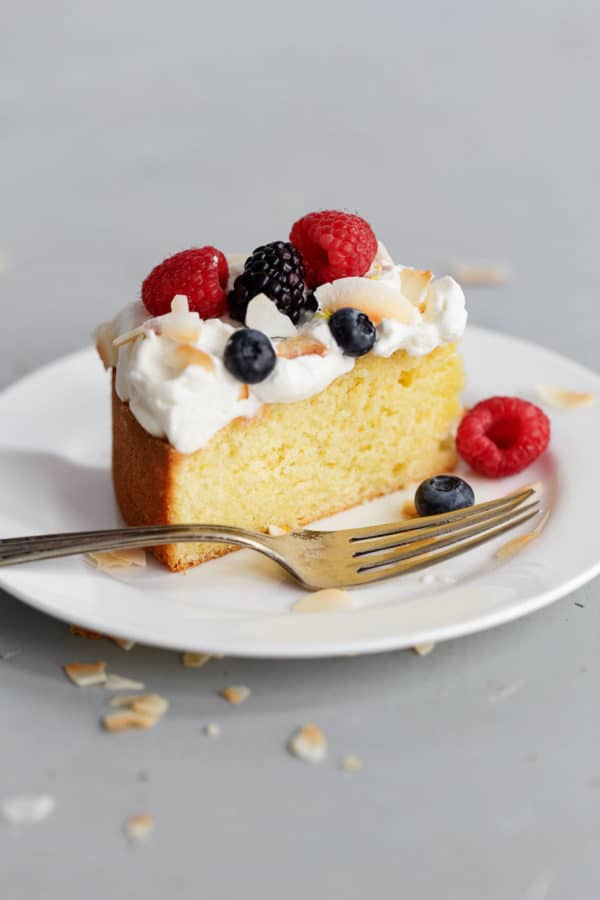 I have always loved the delicate sweetness and texture of whipped cream frosting.
It provides just a touch of sweetness (traditional frosting would be far too sweet for this particular cake!) and complements the fluffy, yet slightly denser crumb. It also allows the fresh lemon and coconut flavor to remain front and center.