Road Trip to Charlottesville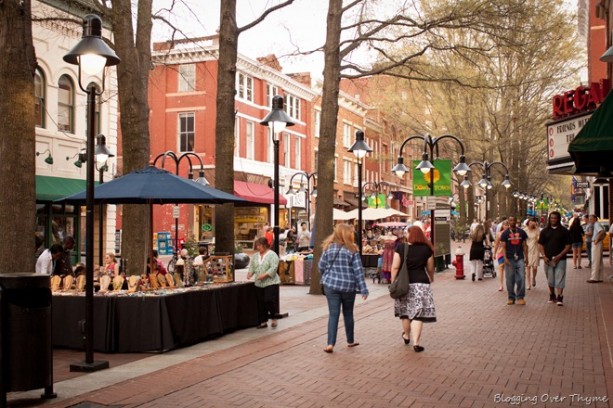 To celebrate the end of Phase I and do something a bit special, this past Friday Connor and I headed to Charlottesville for a short weekend getaway. Besides knowing the final destination, every other part of the trip was planned secretly by Connor! I didn't know where we would be staying, what we would be doing, or where we would be eating (obviously, the most important detail).
A two and half-hour car drive later, we arrived. I figured we would be stopping somewhere downtown for a nice lunch, when Connor handed me this first "clue" as to our next destination…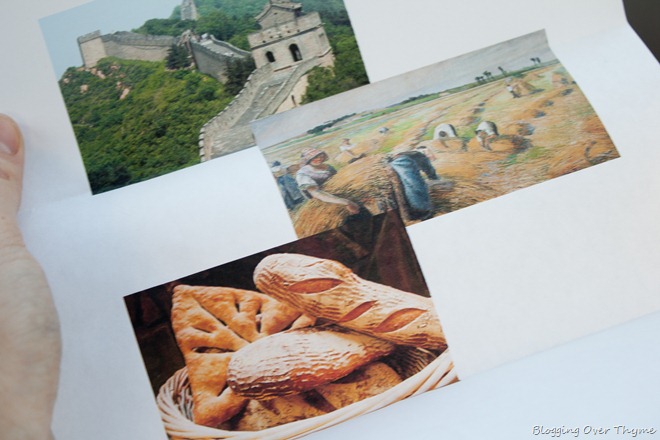 I immediately guessed "GREAT HARVEST?!" and Connor admitted that yes, we would were heading to Great Harvest for lunch. I figured we were just going to check out the store! Little did I know when we pulled into the parking lot about 10 minutes later, that we would actually be having lunch with Kath.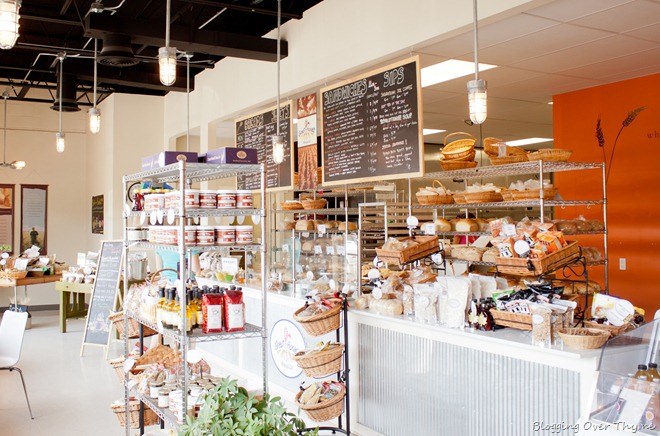 And within about two minutes of that conversation, Connor admitted that he had secretly gotten in touch with her about two weeks prior and organized this whole event—and that she was literally heading to the bakery that day just to surprise me. In all honesty, I am a shy person, so I was more nervous than excited at this point.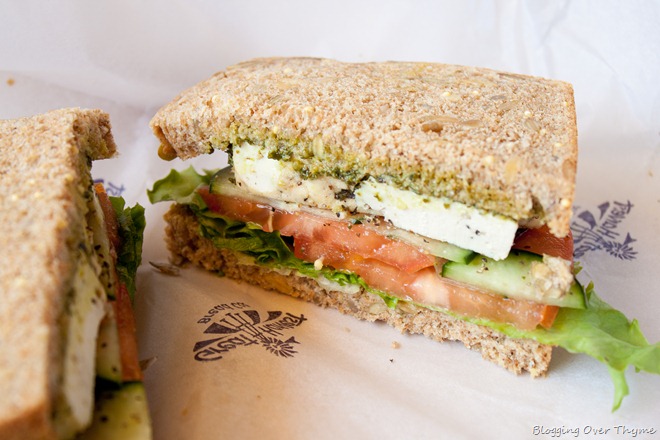 Tofu & Pesto Sandwich
But when I actually met her a couple minutes later, I felt at ease instantly. She was extremely nice, gracious, and easy to talk to! It was great meeting her in person after reading her blog for several years, checking out the bakery, and getting to know her a bit better.
Hopefully we can meet again at some point in the future!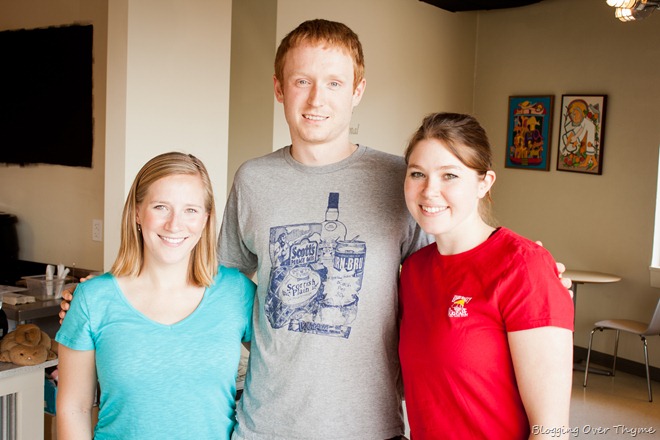 After lunch and saying goodbye to Kath (and her husband, who so nicely took these photographs!), Connor informed me that our next destination of the day would be Polyface Farm, which is about a 45-minute drive from Charlottesville. Ever since watching the documentary, Food, Inc. , I've been wanting to take a trip to see it!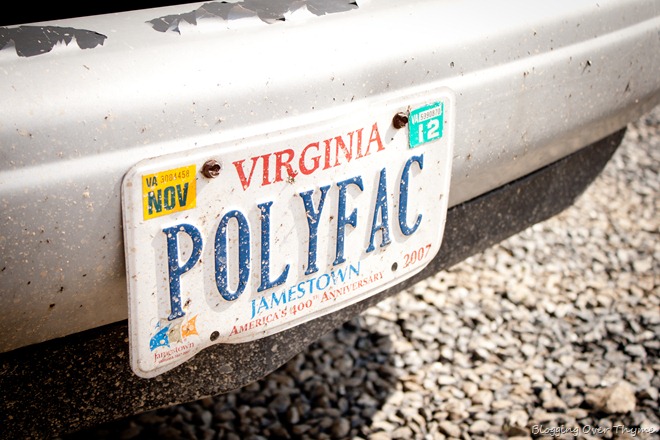 Unfortunately, Polyface only offers guided tours April through October, but they do allow anyone to come visit any day of the week. They have a completely open-door policy!
I have to admit, it was a bit bizarre to literally pull in the farm and just walk around without anyone telling us what to do or where to go. We didn't actually see many workers at the time (maybe due to the hot weather and the fact that it was mid-afternoon?), but those we did see us didn't seem to mind at all!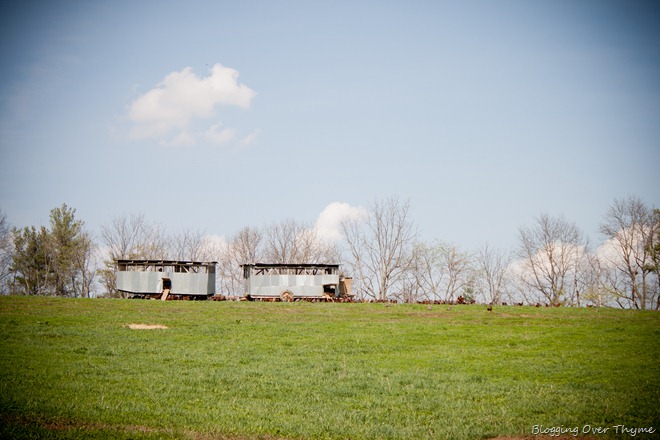 The Famous Chicken Mobile
Since we were allowed to literally go anywhere, we checked out the chicken coops, pig stalls, and walked a bit further up the driveway to see the cows. While the facilities weren't quite as glamorous as my recent trip to Ayrshire Farm, the animals clearly have a wonderful quality of life there and everything was very clean!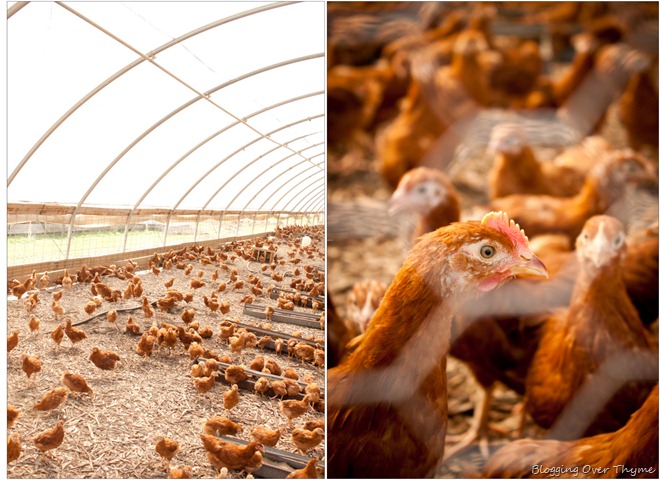 We also got to see the rabbits and egg-laying hens living all together—as described in Food, Inc. Very neat!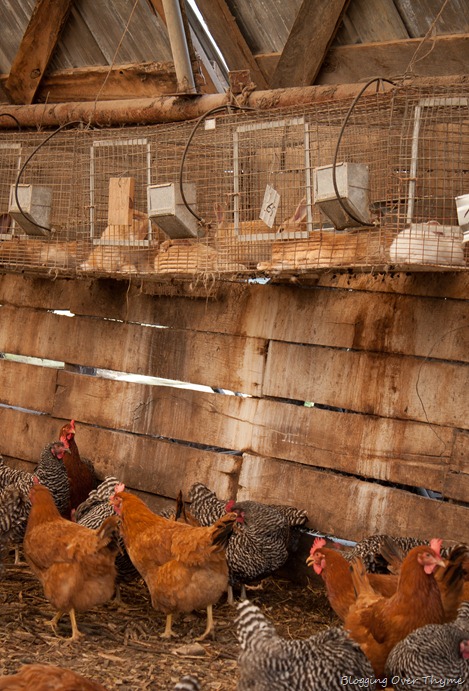 And last, but not least, were the adorable pigs—including lots of baby piglets! So cute, even if they were a bit stinky.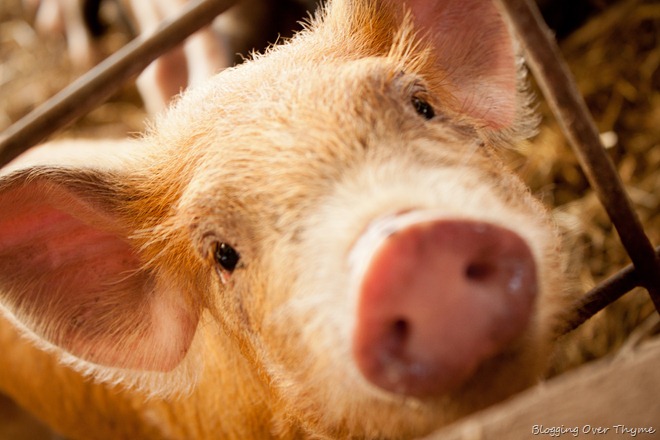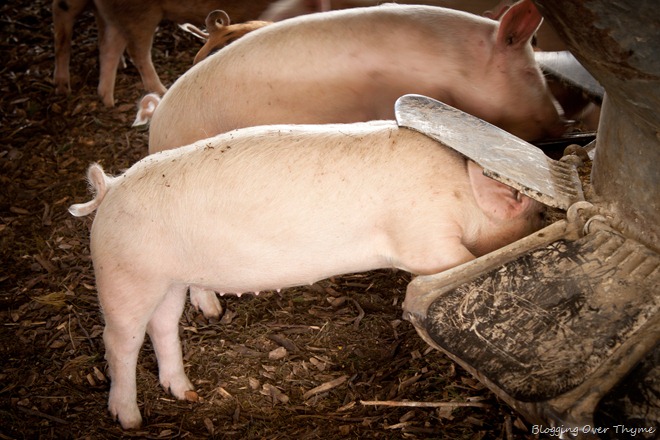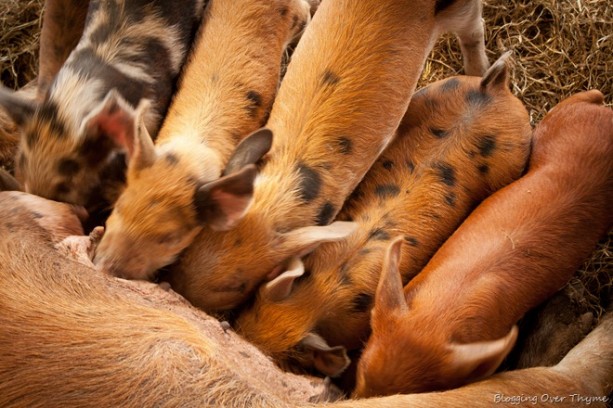 After leaving Polyface, we took advantage of the great weather and headed to Veritas Winery—which is conveniently located halfway between Polyface and Charlottesville.
We decided to do the $5 wine tasting, which was a great value, and got to taste many different wines, including some reserves and a port, as well. It was actually my first official wine tasting, believe it or not! I told the sommelier that I was in culinary school and he was very nice and gave me lots of advice about wine and food pairing (we learn more about this in Phase II). He also gave us a lesson on how to taste—basically swirl for 10 seconds, smell, take a sip, and let it linger for a few seconds while inhaling with your nose. Both of us were able to notice most of the flavor profiles in the wines!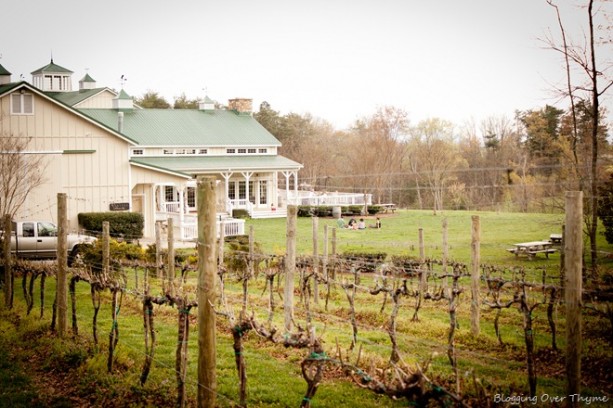 We ended up buying two bottles—the Merlot and Voignier. It was a lot of fun and the winery was beautiful!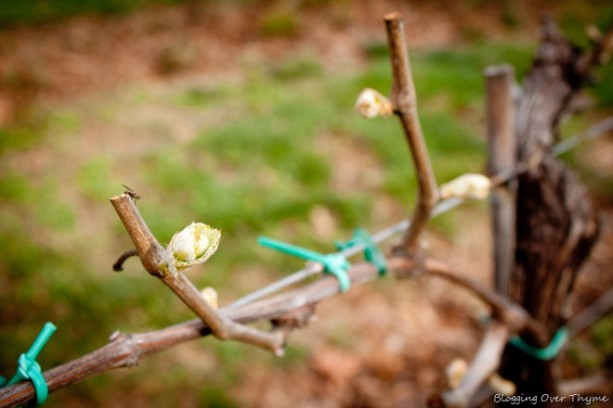 After our long day of driving and eventful day, we headed back to Charlottesville to check into our bed and breakfast (also a surprise!) and get settled, before walking downtown for dinner.
Connor ended up booking us a room at 400 West High bed and breakfast, which is relatively new, and a 5-minute walk from downtown Cville. I love staying at bed and breakfasts and we were both very impressed by this one!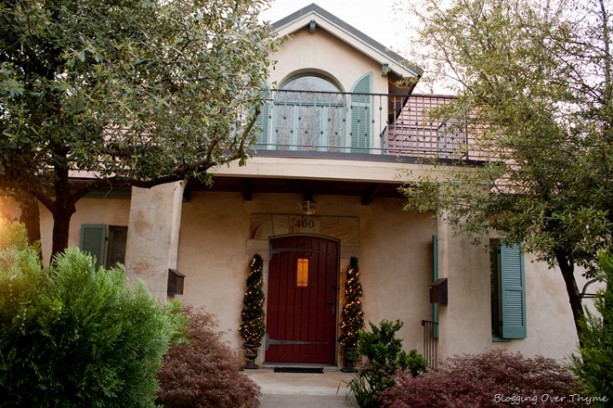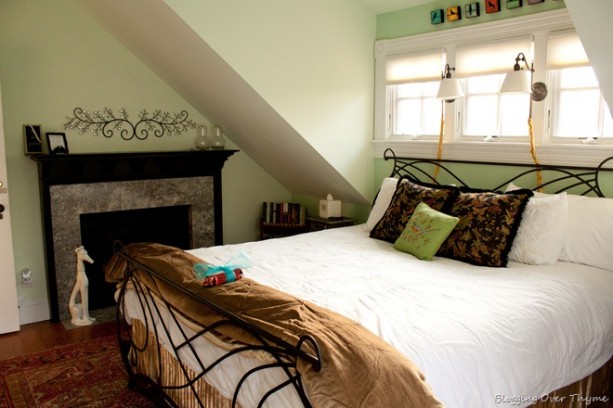 Soon after checking in, we headed to our dinner reservation at Ten, a sushi restaurant right in the heart of downtown. Although our dinner reservation was a surprise as well, I had been hoping that we would be heading there all throughout the day!
I had seen it featured on Kath's blog before and have been craving sushi for months.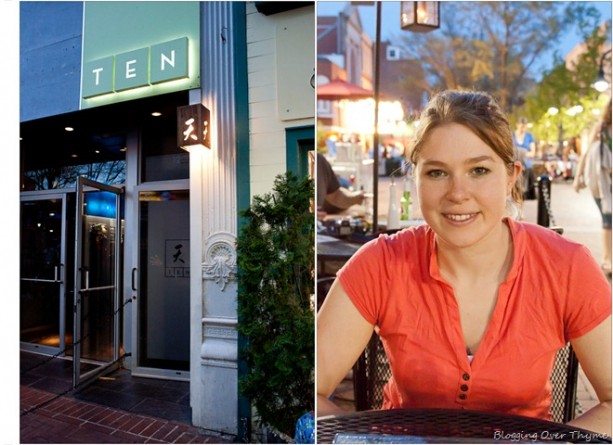 Everything we ordered was delicious and totally hit the spot! Definitely some of the best sushi I've had in a while. We ended up sharing: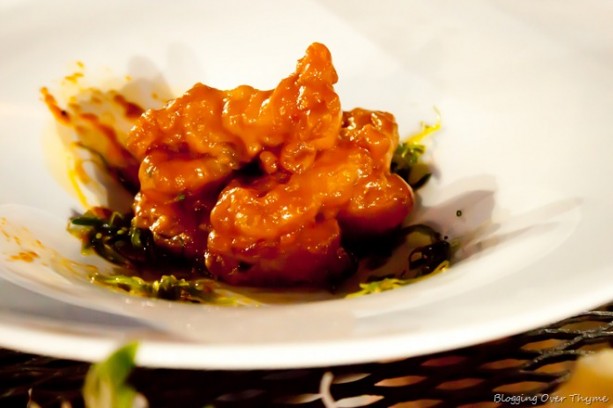 Calamari Tempura with Korean Chili & Sesame Cream Reduction
Octopus Sashimi
Spicy Toru Roll (rich-marbled tuna, spicy sauce, & crunchy tempura flakes)
Tiger Roll (shrimp, avocado, cucumber, tobiko roe, crunch)
Unagi Sansho Roll (freshwater eel with japonese peppercorns)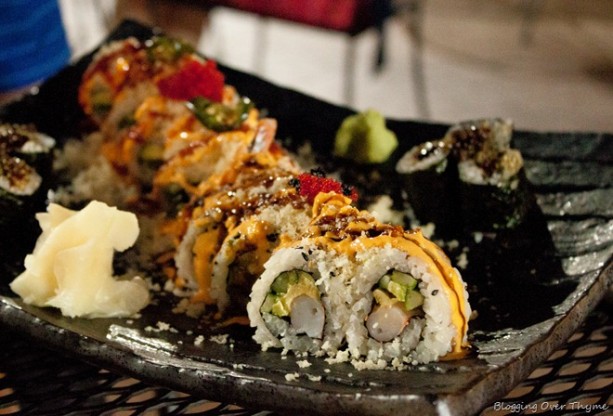 After stuffing ourselves with sushi, we explored downtown a bit more, before calling it a night and heading back to our bed and breakfast.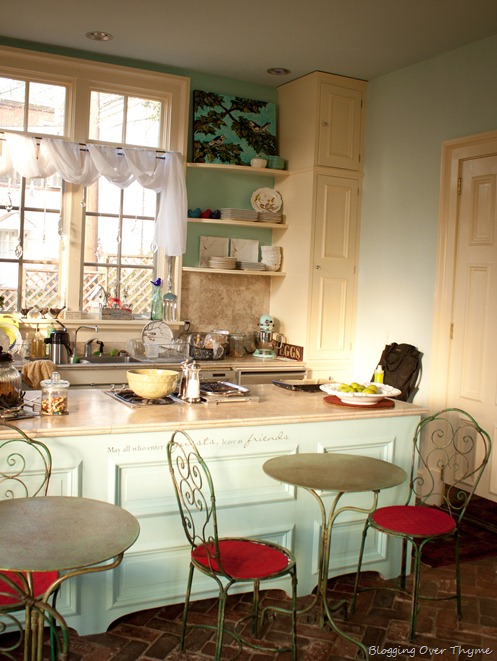 I ended up sleeping better than I have in months! I think it was a combination of the cool air-conditioning (our apartment building has yet to turn ours on) and the really comfortable (heavenly) bed. The following morning, we woke up and had a delicious breakfast downstairs in the B&B. Our hosts were very nice and welcoming!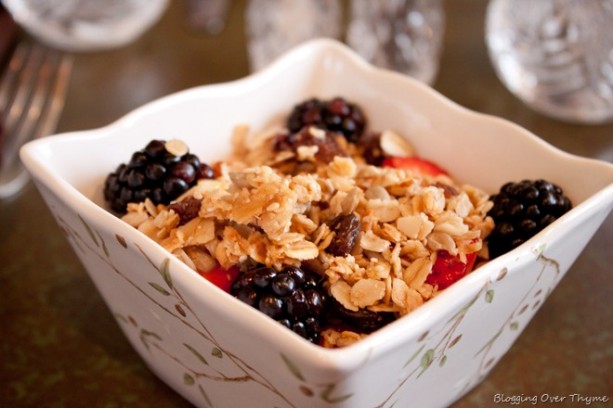 Yogurt Granola Parfait & Baked Huevos Rancheros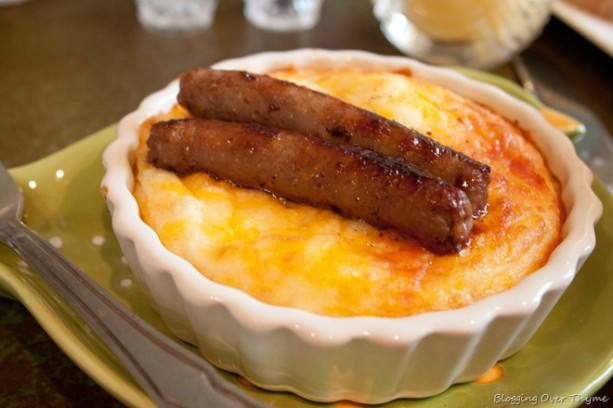 Unfortunately, Saturday's weather was a bit gloomy and rainy, but we did get a chance to look around UVA's campus, take a drive up to Monticello and the surrounding area, before heading back home to DC.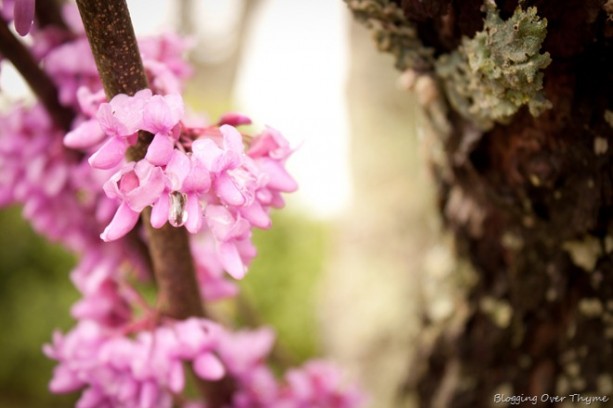 After studying all last week for my last practical exam of Phase I, it was a very nice way to unwind and spend the weekend—not to mention, get a bit of traveling in before I start Phase II and my restaurant externship in just three months time.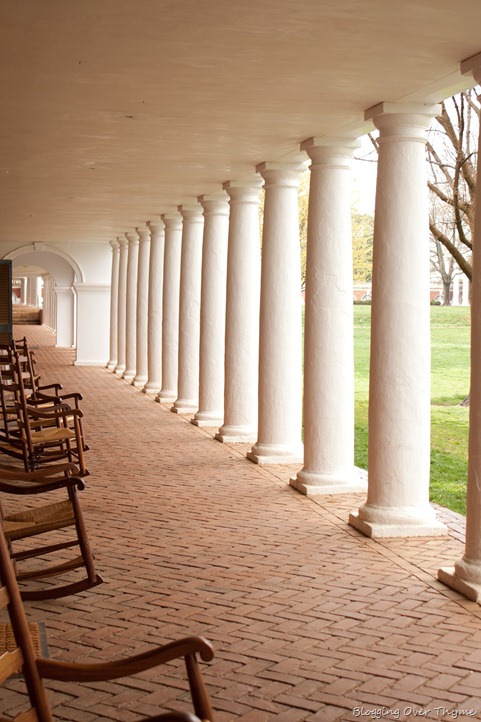 A big thank you to Connor to making the weekend such a success—and to Kath for her hospitality! And a big welcome to any new readers stopping by for the first time.
Tomorrow, I head back to school to a totally new kitchen and classroom, new chef instructors, and completely new schedule! Be back soon to share all the dirty little details…
This post contains affiliate links, which means that I make a small commission off items you purchase at no additional cost to you. Please read my
privacy policy
for more information.