Roasted Raspberry Cupcakes
Flavored with roasted raspberries, these fluffy raspberry cupcakes are topped with a pink raspberry buttercream naturally tinted with roasted raspberry puree!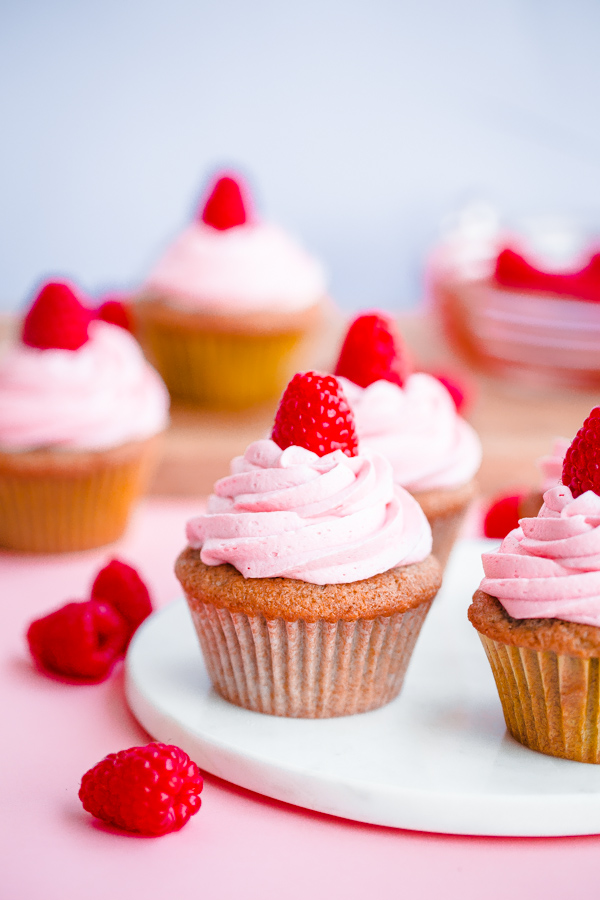 Cooking and baking holds and represents so many memories for me. Whether slicing runner beans with my grandmother in England, making true Southern biscuits with my godfather, or helping my mom with her annual Buche de Noel cake during the holidays, food has always played an incredibly meaningful role in my life.
As crazy as it may sound, cupcakes have played an equally as meaningful role. Where would my life be without these perfectly-proportioned little cakes topped with frosting?
If you've been following this blog for some time, you know that right after graduating from college, I got a job working as a baker for a DC food truck (whose owner, Sandra–one of my good friends–now owns one of the cutest bakeries and cafes in the DC area!).
I was constantly covered in powdered sugar and cocoa and occasionally got my fingers stuck in pastry tips, but it was a huge turning point in my life.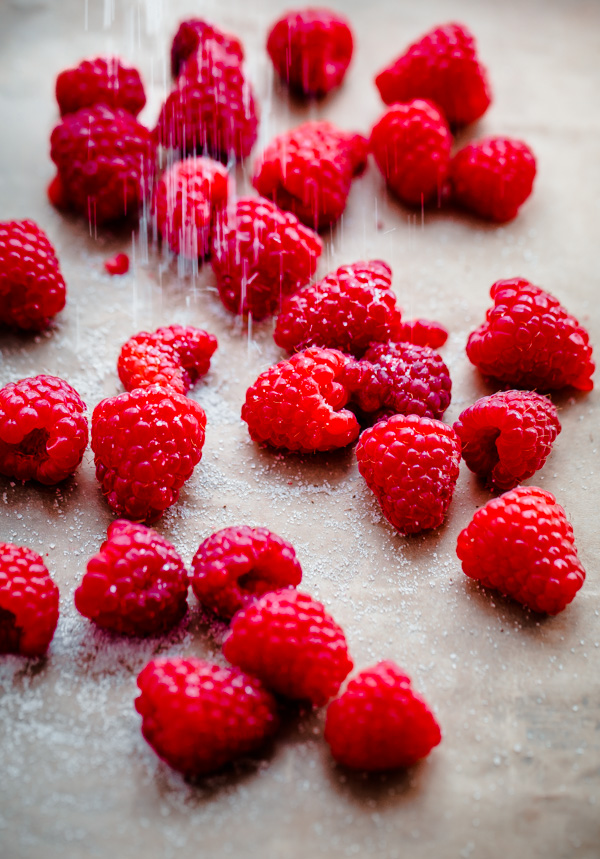 It was during this time working for the bakery that I made the crazy decision to drop all of my plans, apply to culinary school, and keep chugging away at this website.
So, as you can imagine, cupcakes–and all baked goods–have been fairly pivotal in my life. When I got my hands on the beautiful newly released cookbook, Grandbaby Cakes, by the lovely Jocelyn of Grandbaby Cakes blog–I immediately gravitated towards these roasted raspberry cupcakes.
Cupcakes? Good. Raspberries? Great! Roasted raspberry cupcakes? Totally sold.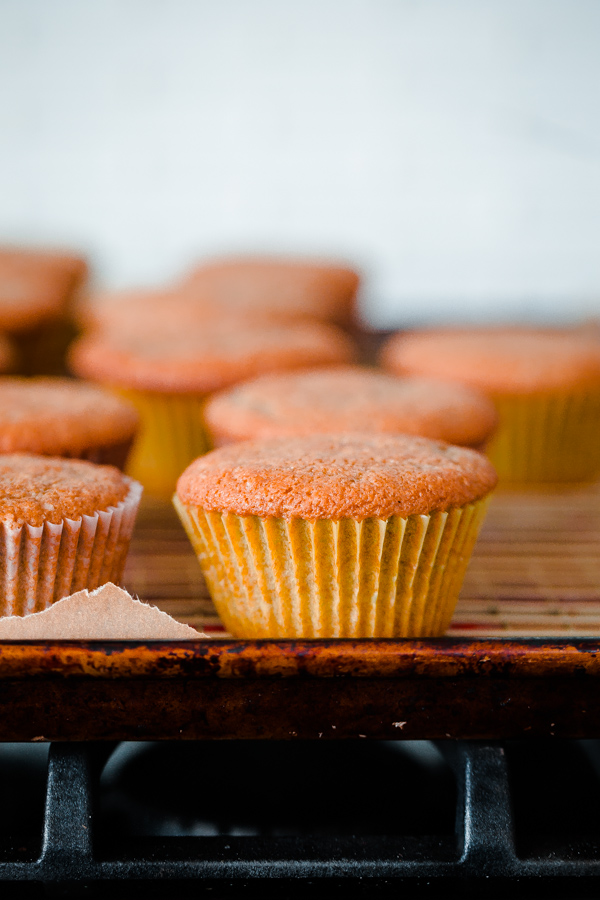 One of the best parts about moving to Chicago has been that I have had the chance to get to know and connect with Jocelyn (a fellow Chicagoan!) in person! She's hilarious, driven, incredibly passionate, and is all about family.
Her cookbook, Grandbaby Cakes, inspired by her grandmother, captures her passion and love for her family perfectly.
My favorite cookbooks are the ones that read like a good book and make you feel like you are right there cooking alongside the author or, at least, getting to know them on a more personal level, whether through the words, recipes, or stories. This cookbook does exactly that and so much more.
The cookbook is filled with 50 creative cake recipes! Everything from pound cakes, layer cakes, sheet cakes, baby cakes (including these roasted raspberry cupcakes!), celebration cakes, and cakes for the holidays and seasons. Modern meets vintage charm in cake-form.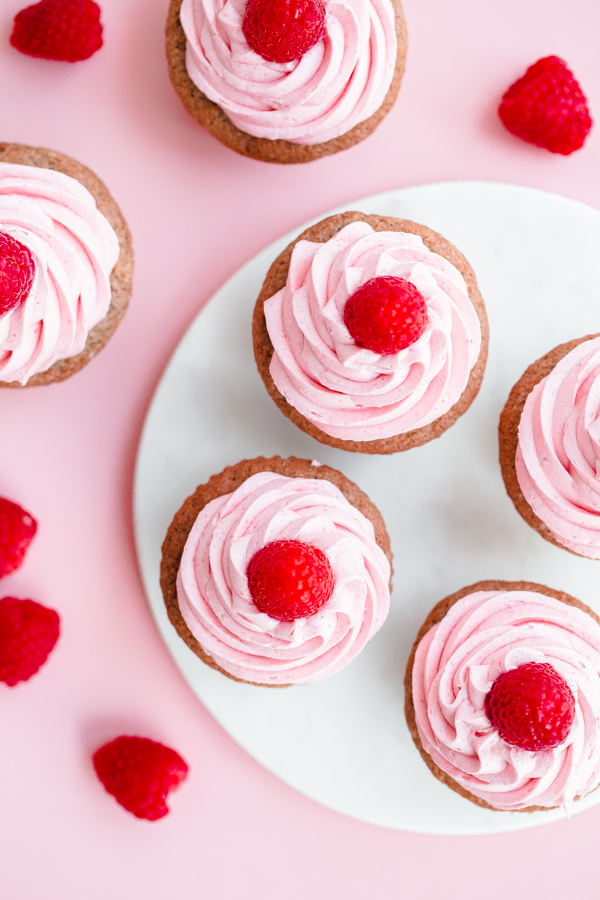 What makes Grandbaby Cakes extra special (apart from super creative and fun recipes, such as a Dreamsicle Punch Bowl Cake to Buttered Run and Candied Sweet Potato Crumb Cake) is that nearly every recipe is accompanied by a family photograph, story, and beautifully styled image.
Every recipe is classified into three categories to let you know just how much time, effort, and skill level is needed to create the cake. Therefore, the book is geared to both beginner and more experienced bakers, which I absolutely love.
You can find a baked good for almost every occasion.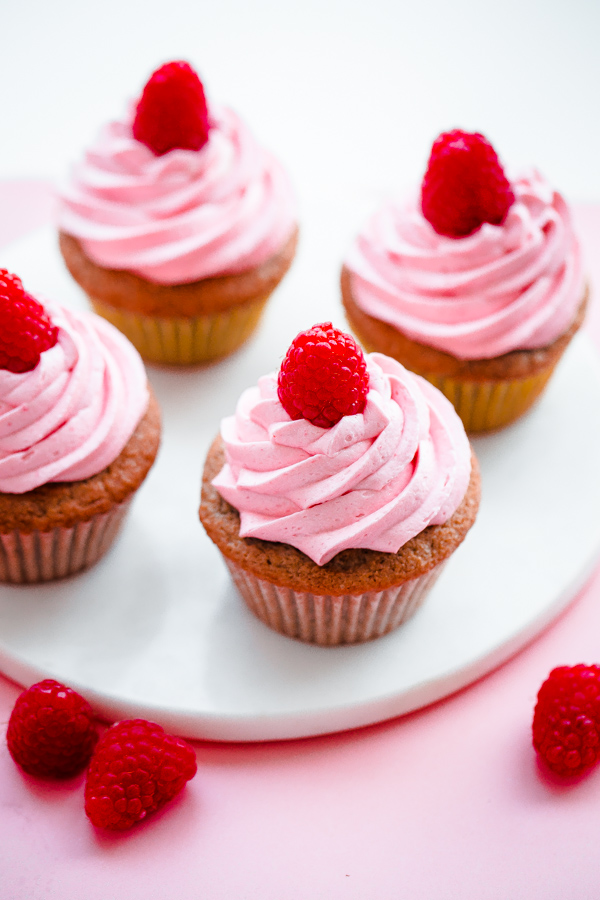 These roasted raspberry cupcakes fit right into the middle! They take just a touch more time (as the cupcake batter and frosting incorporates freshly roasted raspberries), but are still simple to prepare.
As a self-proclaimed raspberry freak–and someone that grew up in a family comprised of raspberry lovers– I was a big fan of these cupcakes! Also, that buttercream is naturally pink from roasted raspberry puree. The prettiest bubblegum pink color ever!
This post contains a few Amazon affiliate links. Thank you for your support!