Simple Homemade pasta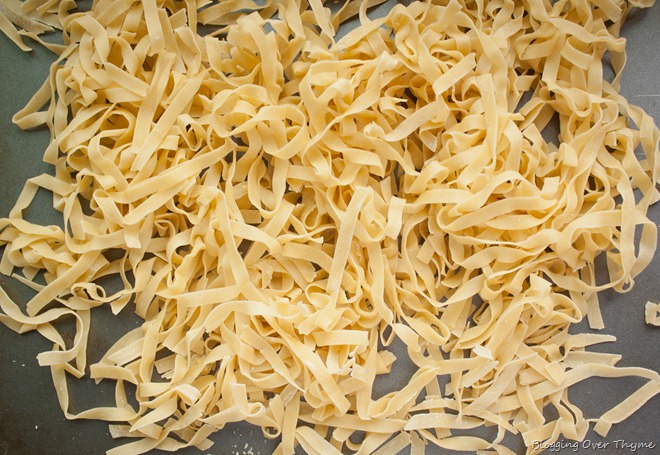 In my mind, nothing beats homemade pasta. It is delicious, can be eaten and topped with anything (or nothing, for that matter, besides a bit of butter and parmigiano-reggiano cheese), and is comforting, yet elegant at the same time.
Making homemade pasta from scratch is, by no means, an everyday occurrence in my own kitchen. However, since starting culinary school, I've come to realize it is not as difficult or time-intensive a process as many people assume. It requires only four ingredients—flour, eggs, salt, and a little bit of olive oil—and can transform an everyday staple into something special.
This is not to say that I won't still be buying boxed, dried pasta at the store (my favorite white & whole wheat brands are DeCecco & Bionaturae)—I most certainly will—but the next time you find yourself with an extra 20-30 minutes to spend in the kitchen, try making your own from scratch. It is not only fun, but simple and extremely rewarding!
While this recipe calls for a pasta machine (Imperia is a known for being great brand for anyone looking to buy one), it is not required, but will make your life a lot easier. If you are rolling by hand, one easy preparation is to cut the dough into triangles or small squares ("handkerchiefs").
Though every homemade pasta dough recipe calls for a slightly different method or ingredients, the following recipe, which I learned during my time in culinary school, is pretty much as fool-proof as you can get. If you do not have Italian "00 flour" on hand, feel free to substitute regular all-purpose. It will work just as well!
If you want to go for something a bit more special—you could also try adding in herbs or cracked black pepper for extra flavor!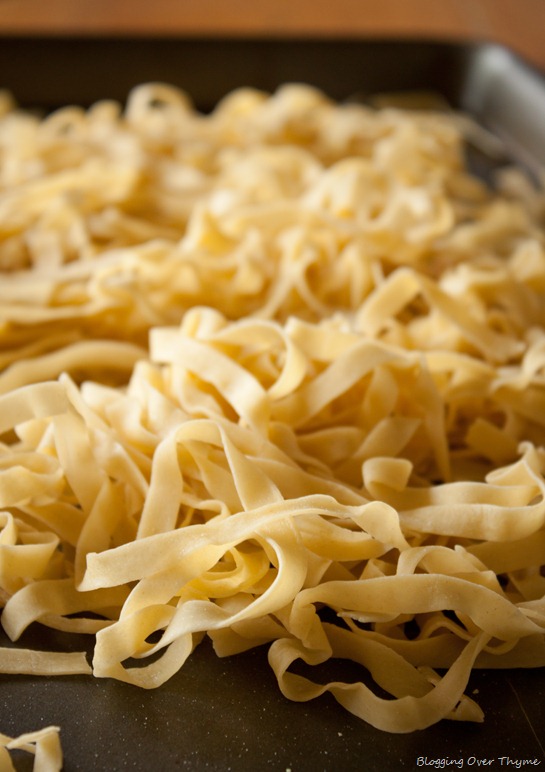 This post contains affiliate links, which means that I make a small commission off items you purchase at no additional cost to you. Please read my
privacy policy
for more information.