Southwestern Black Bean Tacos
Easy vegetarian black bean tacos are topped with fresh corn salsa, guacamole, and crumbled cotija cheese.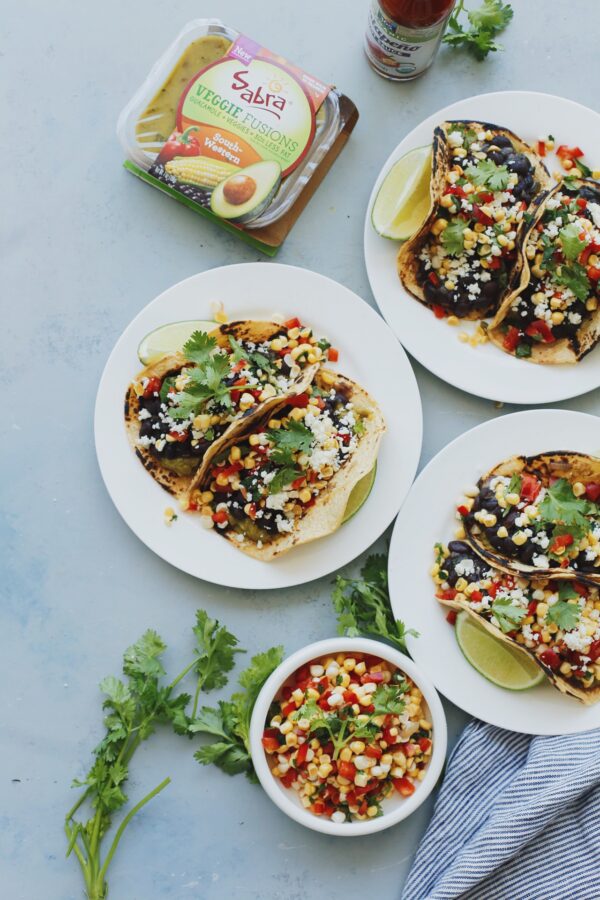 This post is brought to you in collaboration with Sabra.
My taco obsession remains strong throughout the year, but the warm summer months are quite possibly my favorite time of year for tacos! Fresh vegetables are bountiful, and tacos make for fast dinners for two or a whole crowd of people.
July is almost here (how is this possible?), and I'm trying my best to take full advantage of all the summer produce that I can get my hands on. Starting with fresh sweet summer corn, and these southwestern black bean tacos.
Give me the new avocado and taco emoji, and I'm pretty much set for life.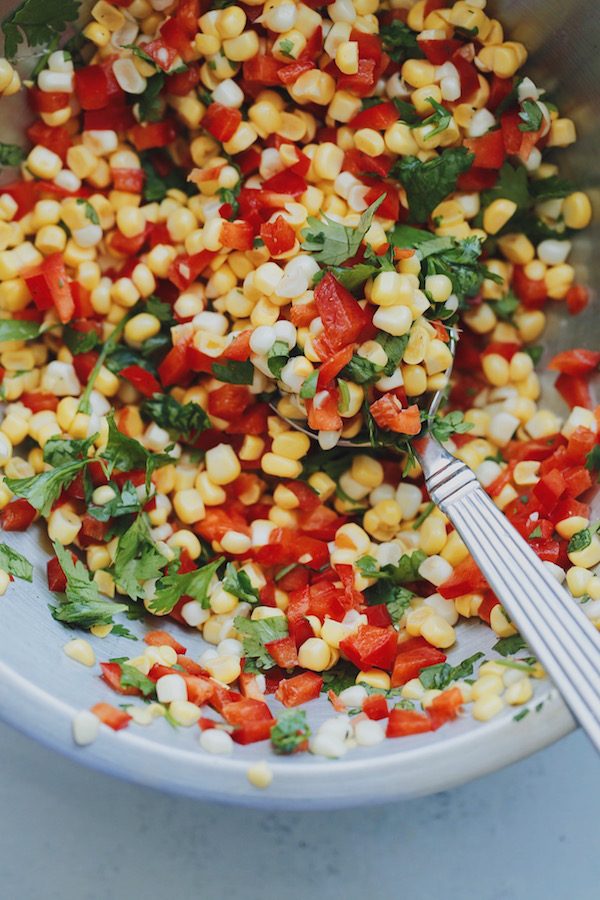 The inspiration for these accidental vegetarian black bean tacos came from my friends at Sabra. They are celebrating the launch of their new veggie fusions guacamole dips, and I am thrilled to celebrate right alongside them. They are hearty, filling, and nutritious, and loaded with fiber and protein.
As much as I love to prepare food and cook from scratch, I'm all for healthy shortcuts – particularly when avocados are involved. Similar to their line of hummus dips, Sabra's new veggie fusion guacamole dips are made with only the best whole ingredients.
Fresh guacamole meets veggie heaven. Fresh haas avocados are mixed with crisp, fresh vegetables (7 different varieties in each dip!) to create a lightened up guacamole that contains about 30% less fat and only 40 calories per two tablespoon serving. As someone who has a tendency to consume her weight in guacamole, it's a great lightened-up option for topping or dipping.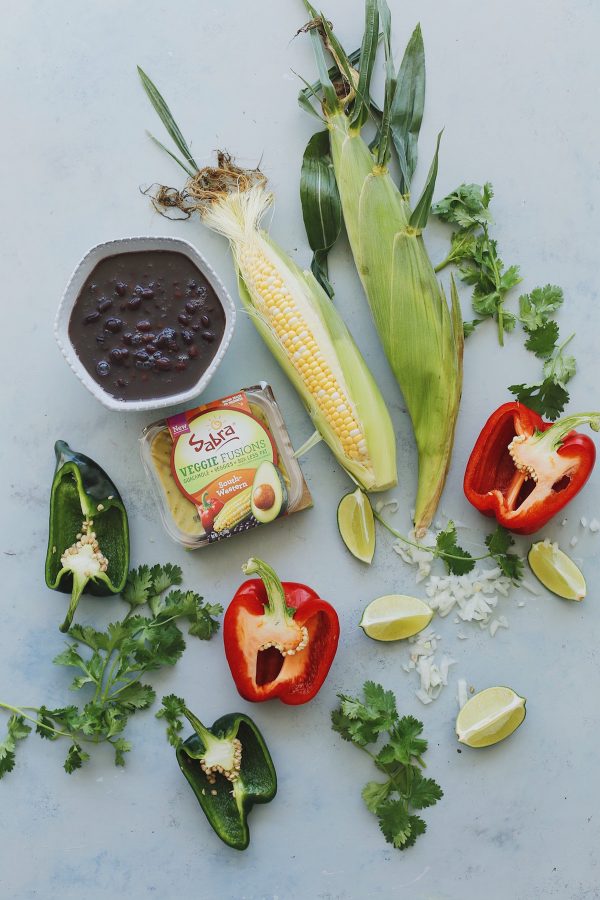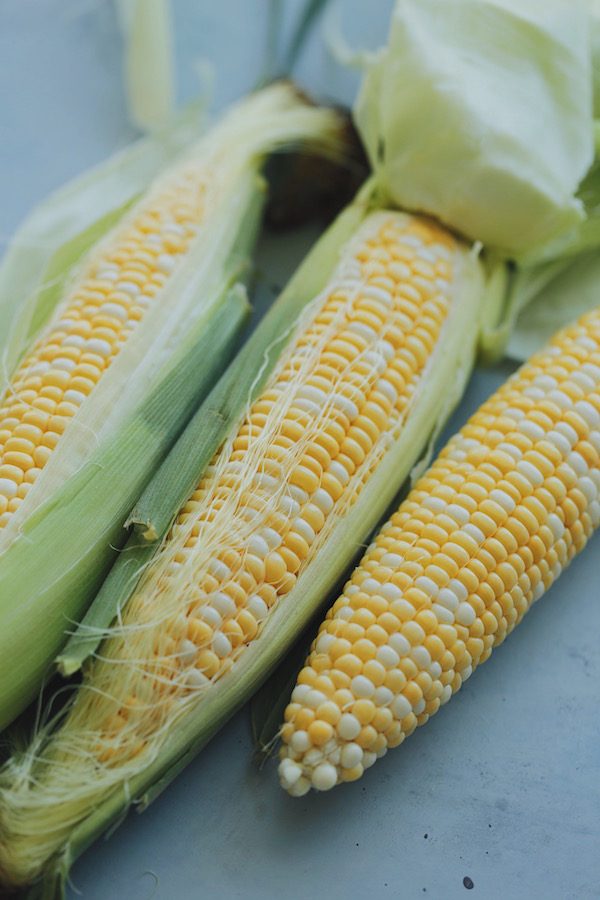 These Southwestern black bean tacos are an ode to the new Southwestern veggie fusion guacamole flavor, which contains all of the following: onion, corn, black beans, tomato, red bell pepper, poblano, lime juice, chipotle pepper, garlic, and cilantro.
While I didn't use every single one of those ingredients in these tacos, I came pretty darn close! The black bean filling is made with canned black beans, sautéed poblano and onion, ground spices, and finished with lime juice and cilantro.
I've found that I enjoy the flavor of undrained cooked beans more than drained canned beans, particularly when they are used for tacos.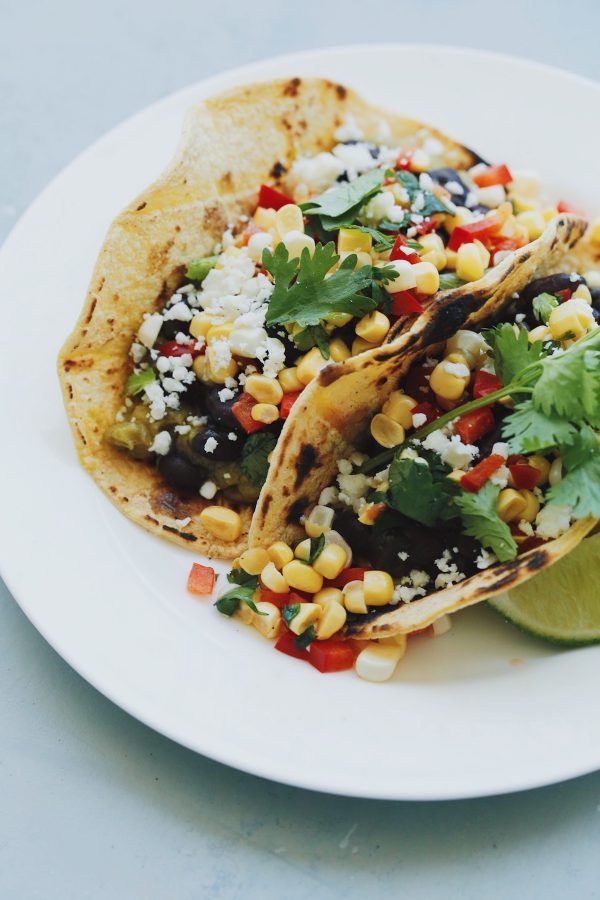 The fresh, raw corn salsa is a simple combination of shucked sweet corn, diced red bell pepper, cilantro, and lime juice. It is crisp, sweet, and adds great texture and freshness to each bite. Fresh corn is just coming into season, and this salsa takes full advantage of that.
Each taco is finished with a spoonful of dip and crumbled, salty cotjia cheese. All the flavors come together in each bite! Don't forget to grab a free coupon for Sabra Veggie Fusions here – the dips are available in the refrigerated deli section of your local grocery store.
I am thrilled to be part of the Sabra Tastemaker program! This recipe post is sponsored by Sabra. Thank you for supporting brands that allow me to get in the kitchen, be creative, and share my passion for great food!