Spaghetti with Cannellini Bean Bolognese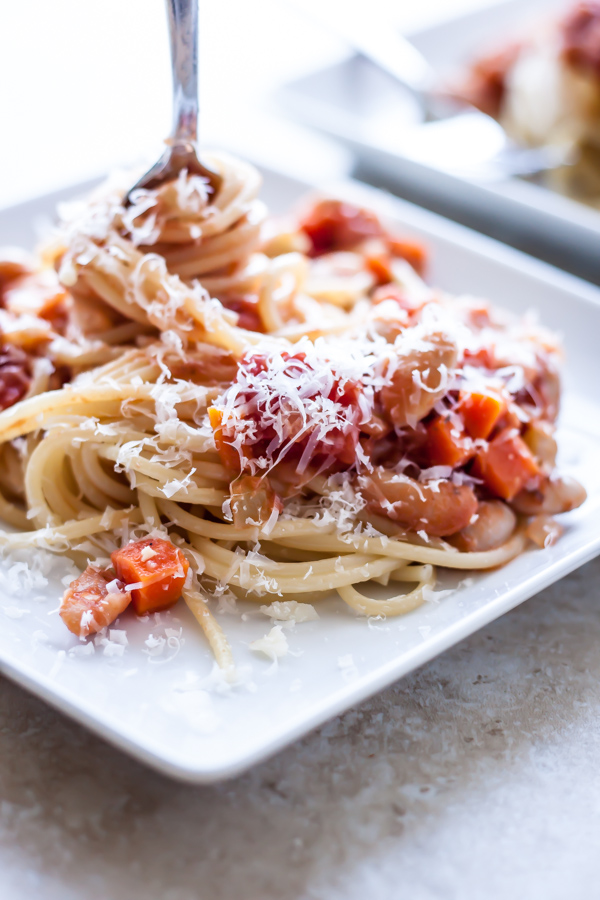 It's Friday! Let's eat all.the.carbs.
Apparently this is 'comfort foods' week on the blog (minus Monday because, well, salads do not qualify as comfort food in my opinion…no matter how delicious they are).   And there is nothing more comforting, in my mind, than pasta.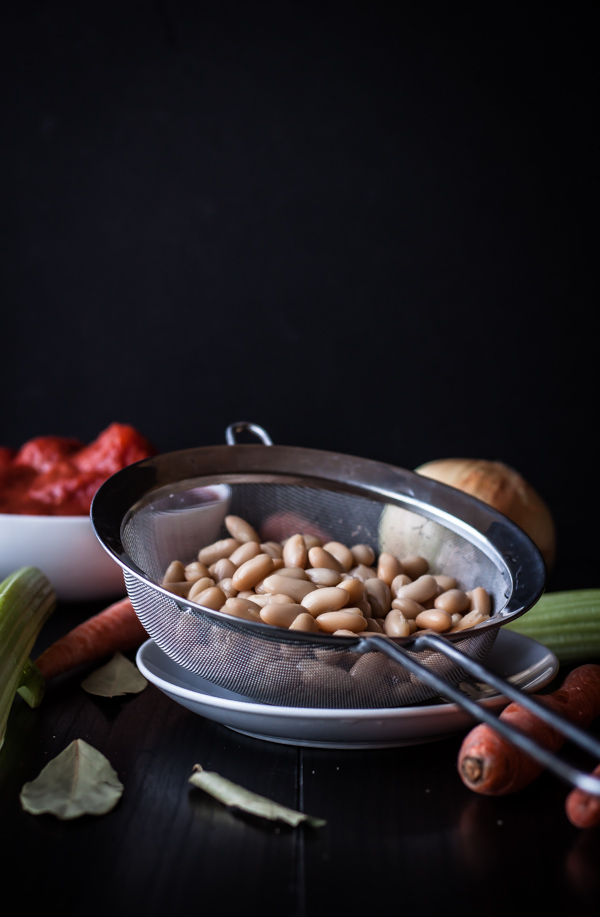 It is my go-to Friday meal.  Actually, it is sort of my go-to meal any day of the week.  Always has been, always will be.  But I must say, it tastes extra special on a Friday after a long work week.
Speaking of pasta, I have a little bit of a confession.  There was a decent chunk of time in my life (i.e the first 8 years of my existence) where I survived solely on pasta–and grapefruit juice (thankfully, not together in the same meal–or at least, I don't think so).
Yes, I was one of the plain-pasta-with-butter-and-cheese-only kids.  I know.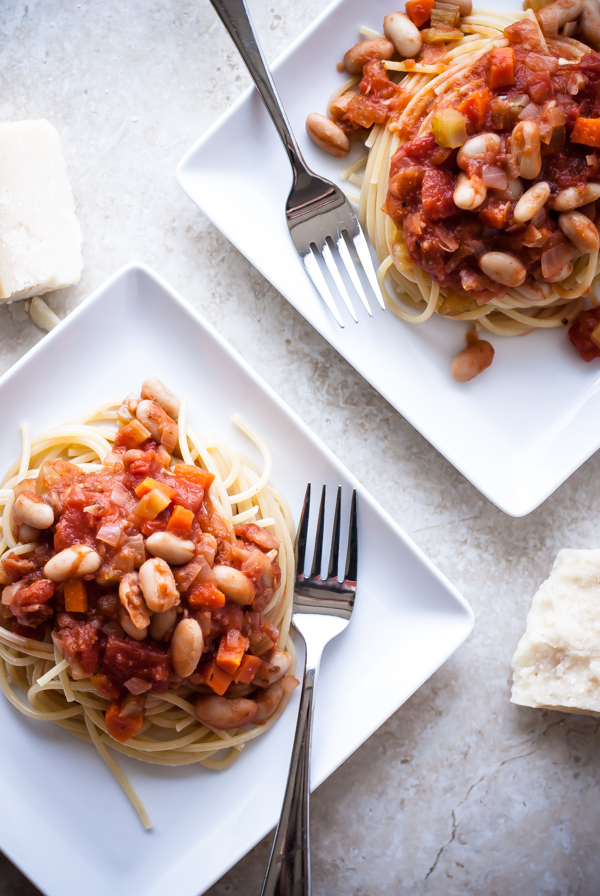 I prefer to look back and think that I was a very discerning eater with a sensitive palate.  Or that I was just extremely loyal to my favorite food groups.  That sounds a lot better in my opinion.  Doesn't it?
Yeah, let's go with that.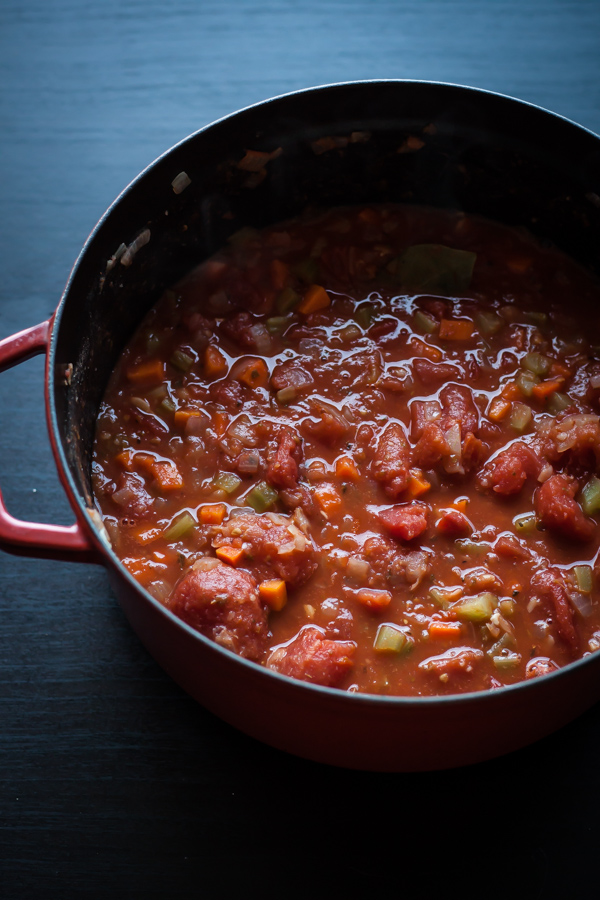 Despite my picky eating habits, I always loved a good bolognese.  It might be one of the most comforting pasta sauces out there–but it not the most weeknight friendly meal.
This cannellini bean bolognese is a lighter, more time-friendly vegetarian take on classic bolognese.  But it is just as hearty and filling.  It is chock full of veggies–carrots, celery, and onion–and gets its thickness from the addition of mashed cannellini beans, in addition to whole.  And it can be made in less than half the time.
Don't forget the cheeeeese!  It is just as important as the pasta.