The Story of Copper River Salmon (Part II)
In an effort to minimize my wordiness, I'm going to dive head first into today's post! In case you missed it, you can catch up here with Part I of my trip to Cordova, Alaska with Copper River Salmon.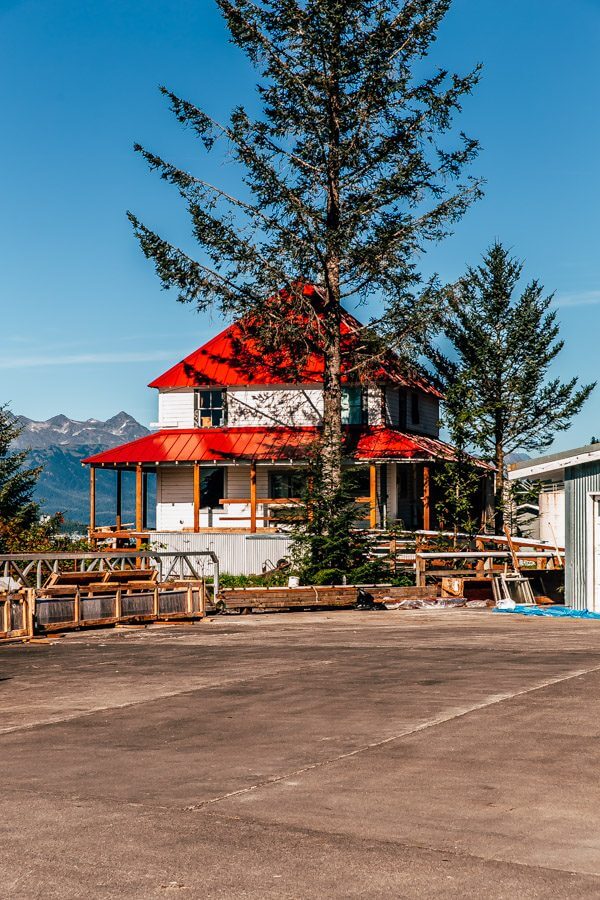 Despite only being in Cordova for three full days, the wonderful people at Copper River Salmon packed so many amazing activities into our trip! After flight-seeing on day two, we ended the day with a tour of Copper River Seafoods processing facility, just one of the three main salmon processing facilities in Cordova.
One of the distinguishing characteristics of Copper River salmon is that nearly all of the salmon fished from the local Cordova fisherman are bled and iced immediately as they are caught out on the water. This might sound like an insignificant detail, but this difference and attention to detail has a tremendous impact on the quality, freshness, and flavor of the salmon.
Fresh Copper River salmon is available in limited supply ( to maintain the population and overall health of the watershed) and only a few months out of the year. My biggest advice to all of you – and one of the most significant takeaways from the trip – is know your fisherman. I believe this is a principle that can be applied to all of our food choices, but it is especially important as it relates to seafood. Ask questions. Then ask a few more questions! Not only at your grocery store, but at your favorite restaurant. The food industry (and, well, most industries) shifts and adapts based on our choices and purchases as consumers. It is our responsibility to help it shift in a sustainable, healthful, and more environmentally-friendly direction.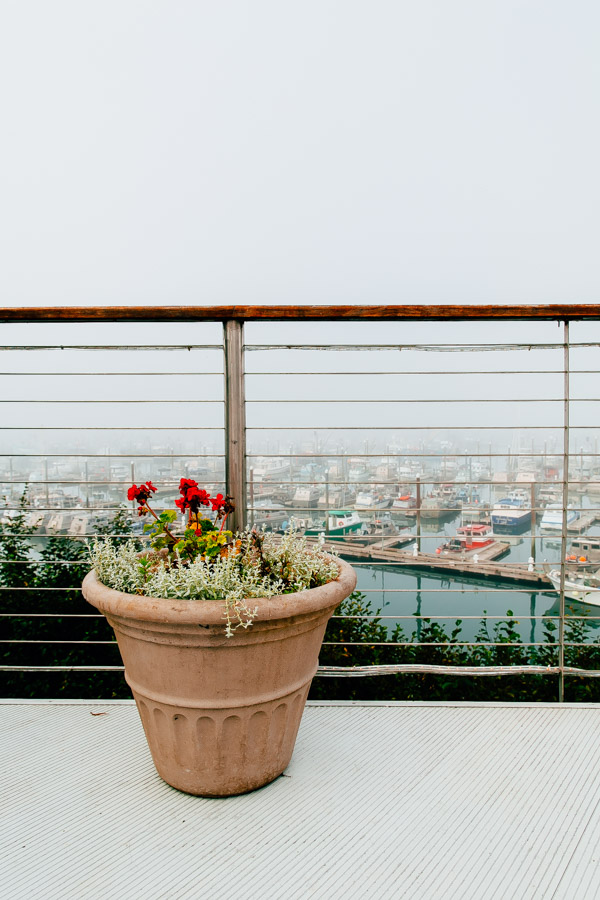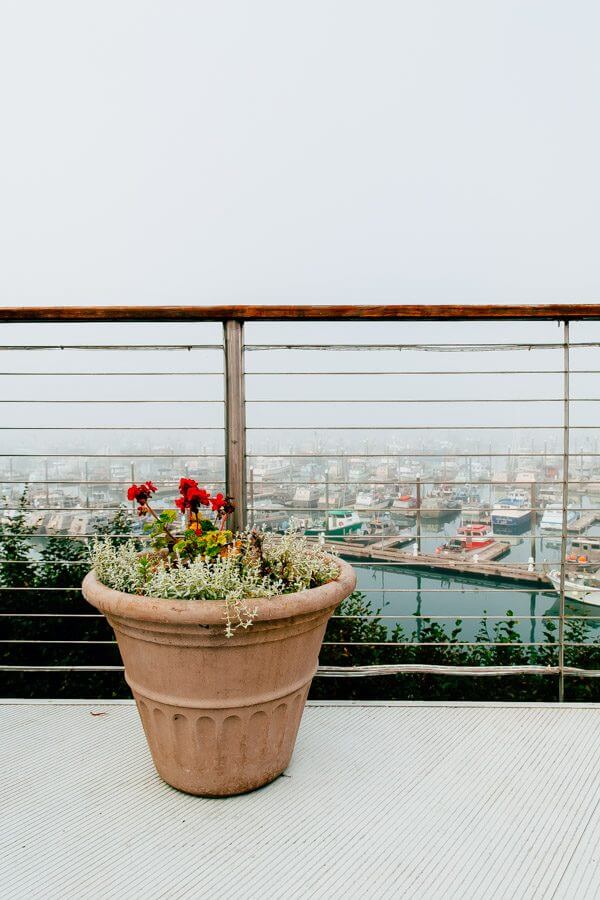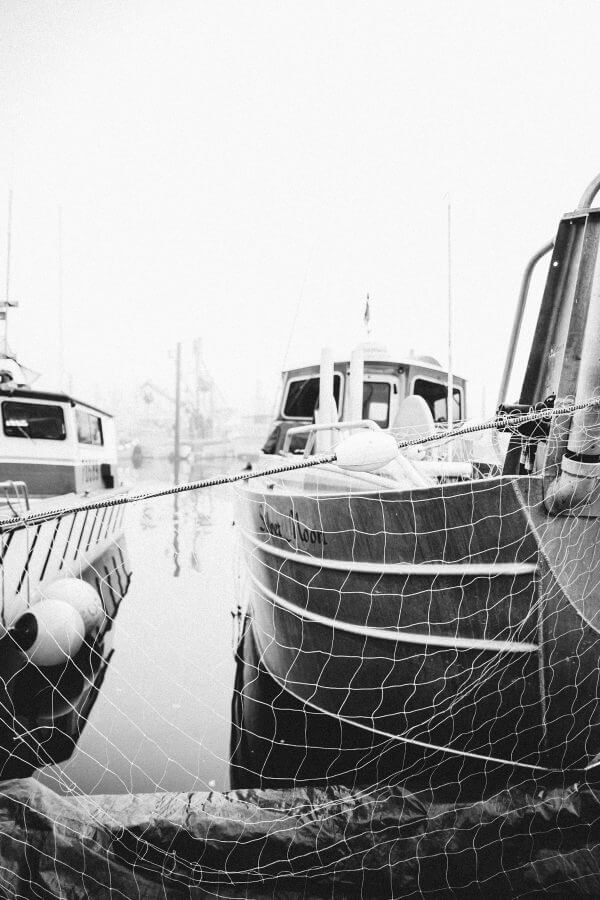 That evening, after our trip the processing facilities, we enjoyed a potluck dinner hosted by at one of the fisherman's, Bill and Renee Lindow, house. We enjoyed Coho salmon sashimi (it was incredible!) and grilled salmon with miso butter as we sat at the dinner table and listened to stories from various fisherman and women. These moments were some of the highlights of the trip!
We finished the night with homemade dessert prepared with local foraged berries: low-bush cranberry pie and salmon berry cheesecake. Delicious.
The next morning, we enjoyed another dock walk and a bagels-and-lox breakfast on fisherman John Bocci's boat. We went out into the harbor, and enjoyed views of seals and sea lions on the buoys, and listened to his experiences and fishing stories. He was so gracious and welcoming, even when I managed to spill coffee all over the floor of his sleeping cabin (sigh).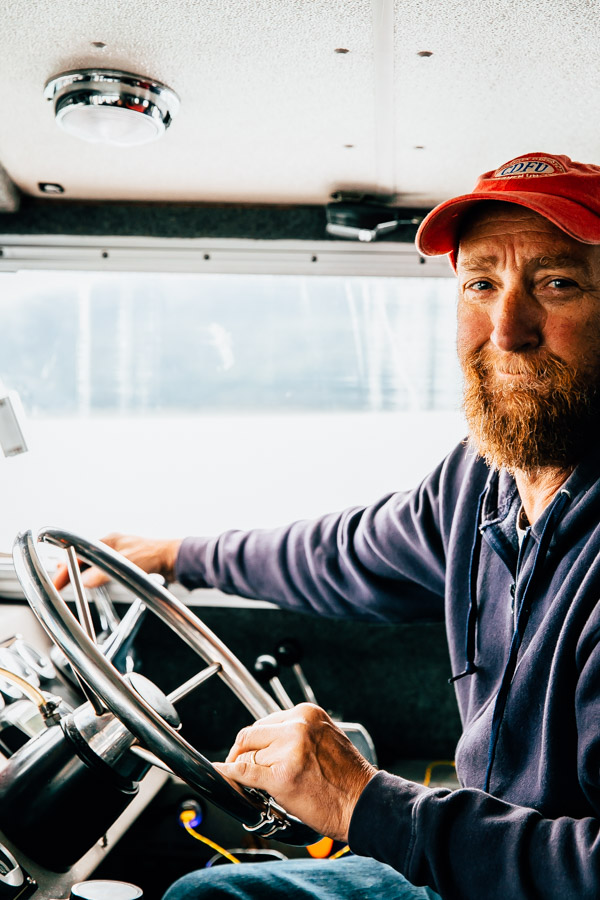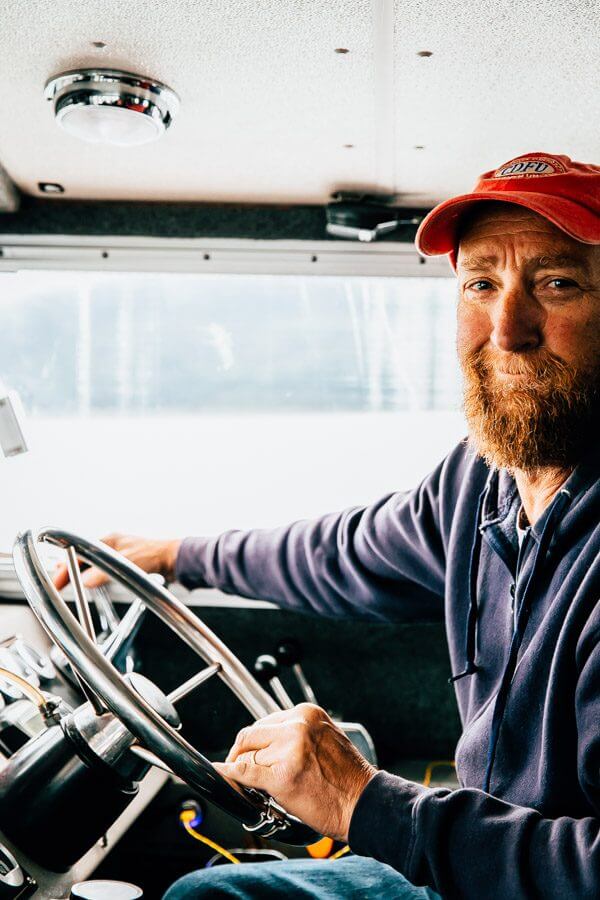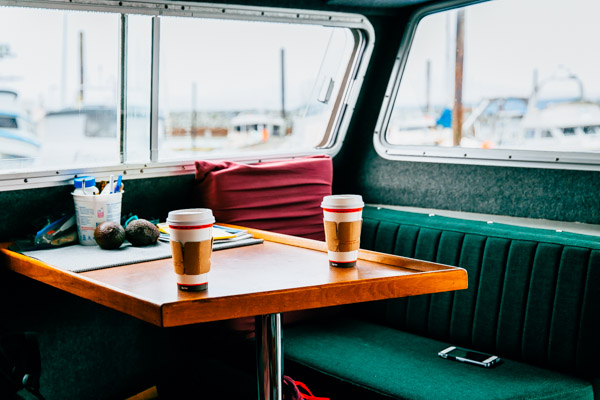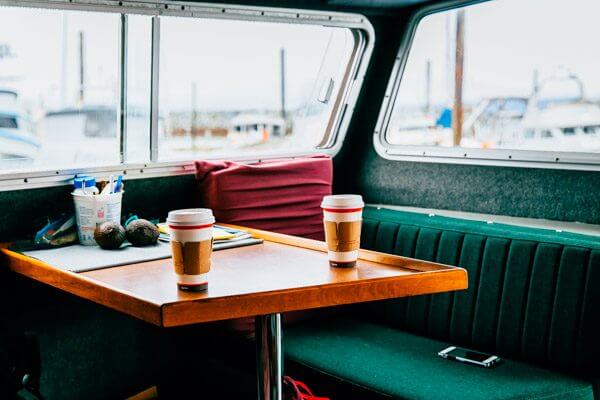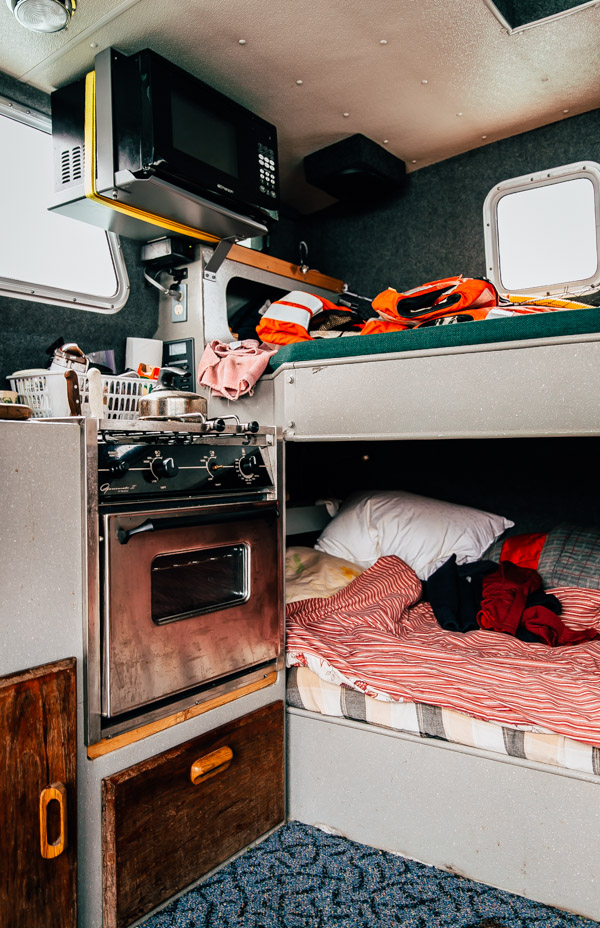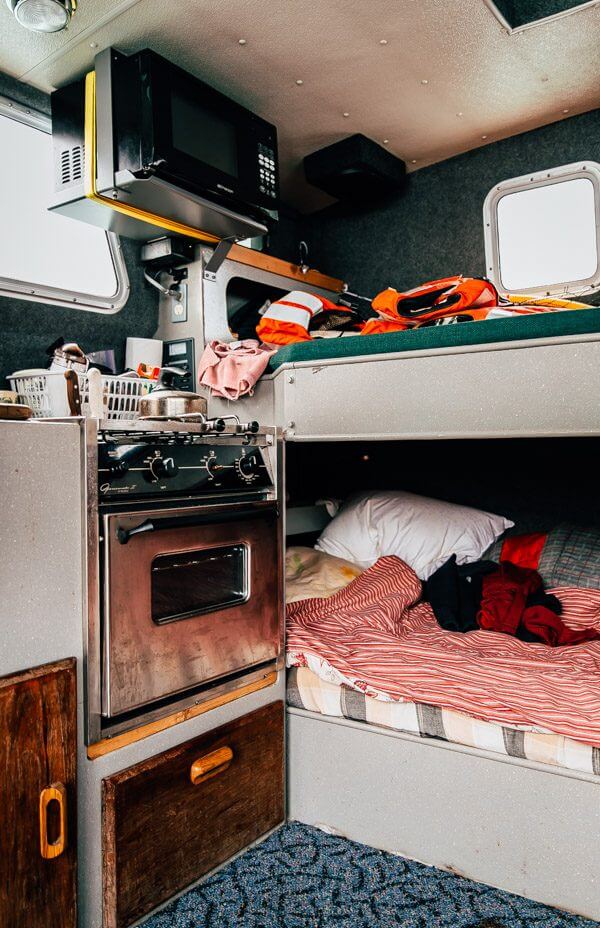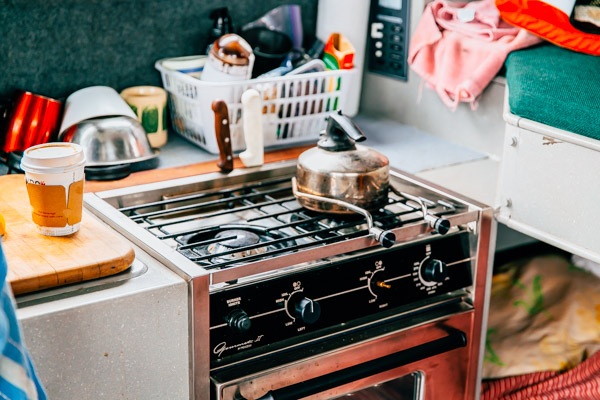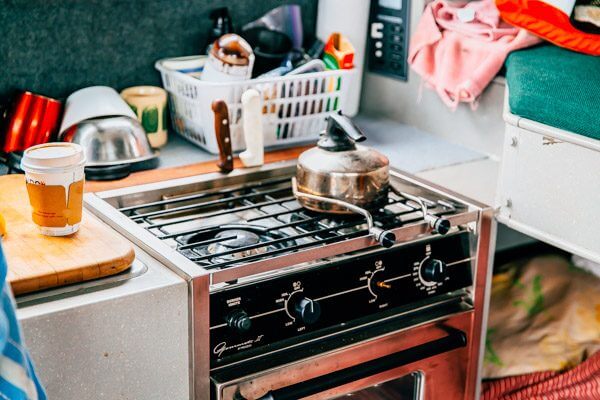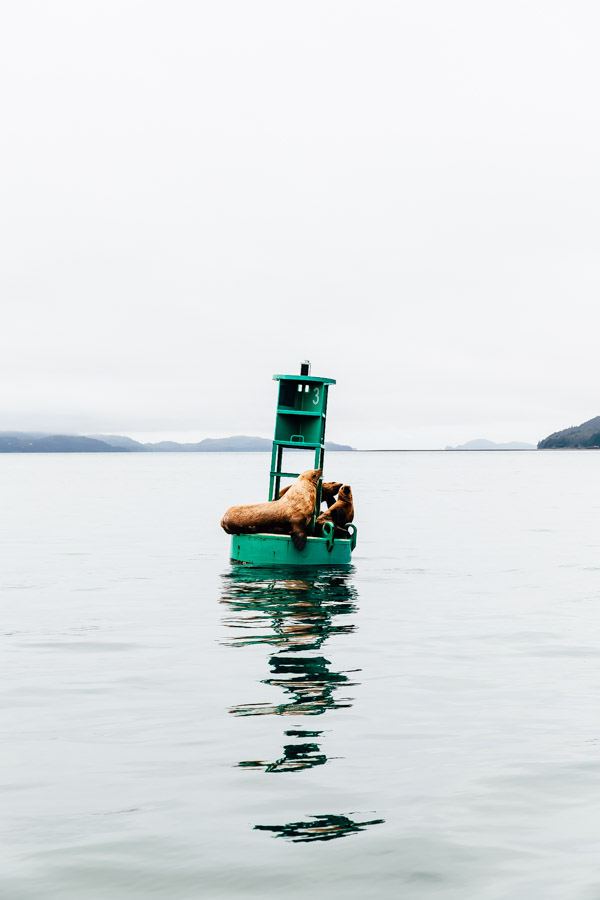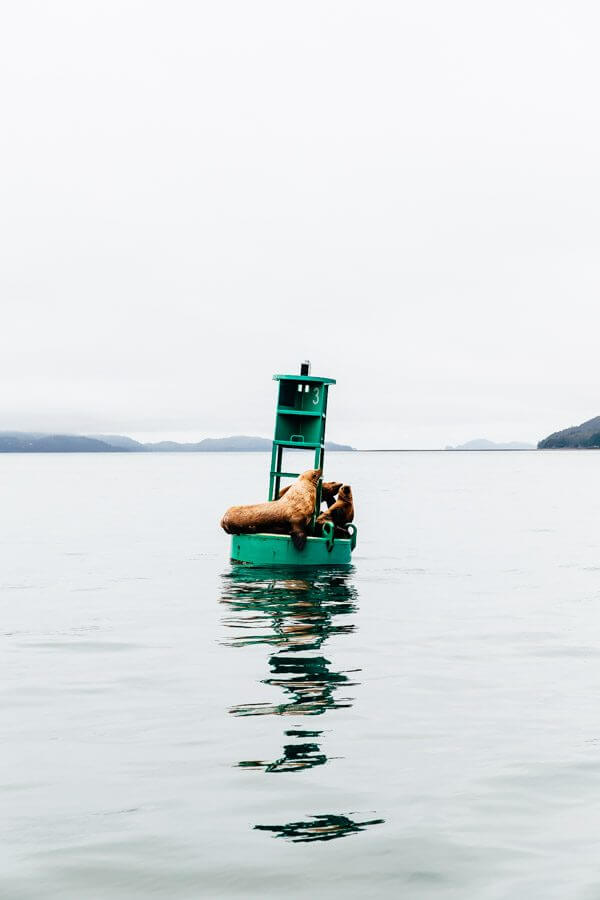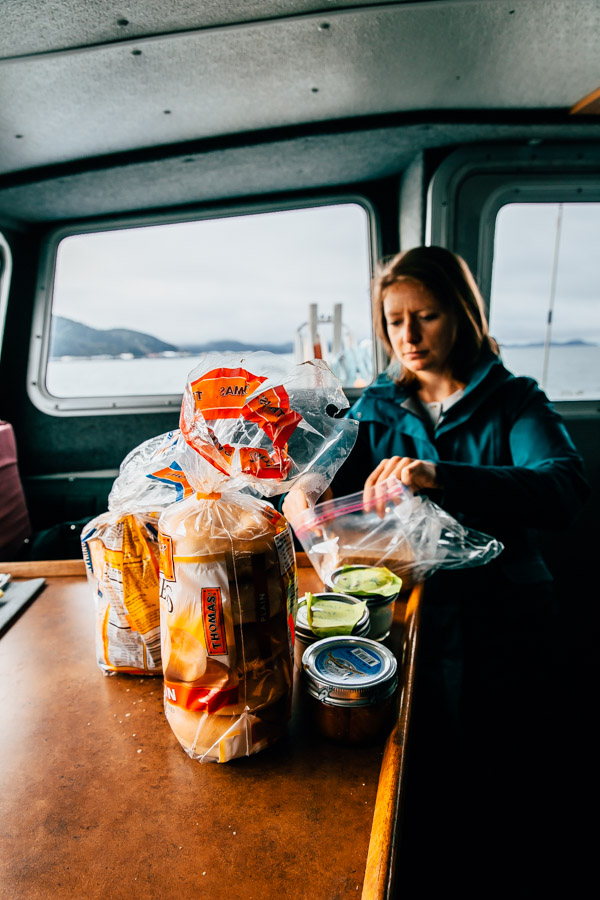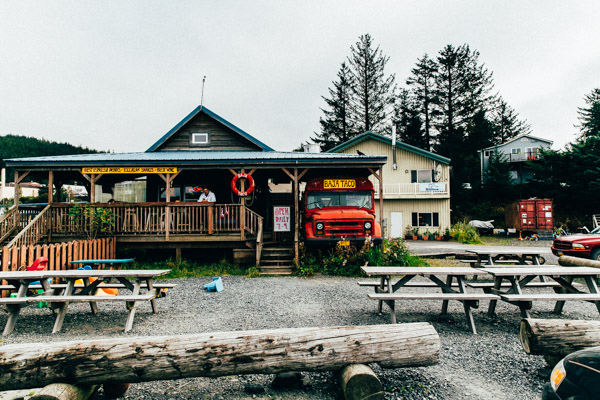 After our boat ride in the morning, we popped over to local Baja Taco for lunch! This tiny Cordova schoolbus-converted-food truck, which is only open during the summer months, was voted the winner of the best fish taco in all of Alaska, and we got to experience it in all its glory.
It was my first time having salmon-battered tacos (with cabbage and chipotle mayo), and they were as tasty as they sounded. It goes to show how great Copper River salmon is when you have basically eaten it at every meal for four straight days, and could easily keep eating it.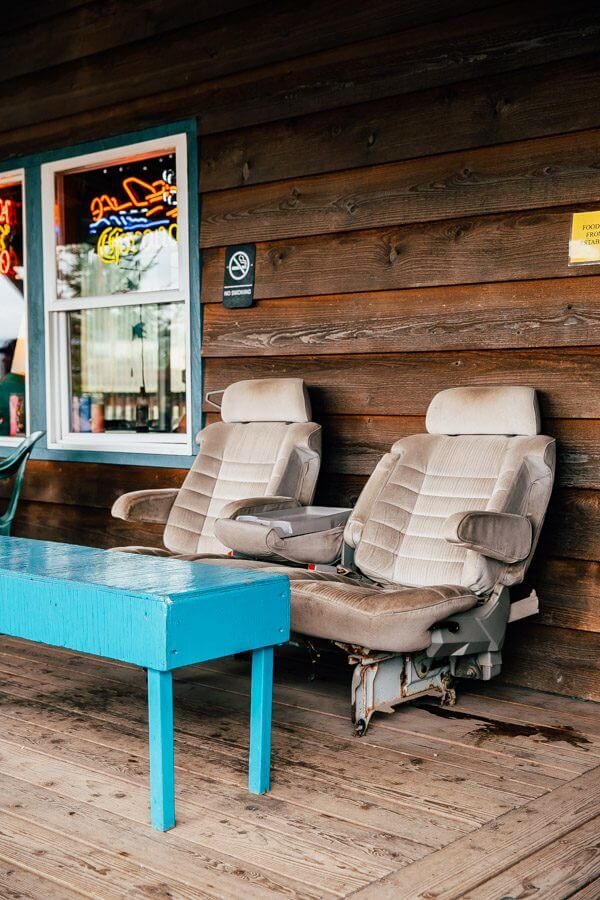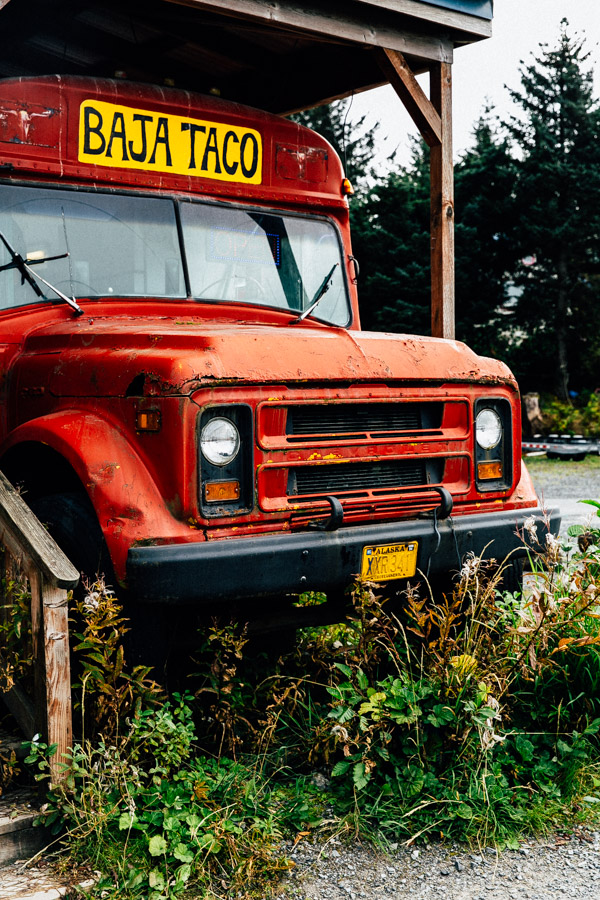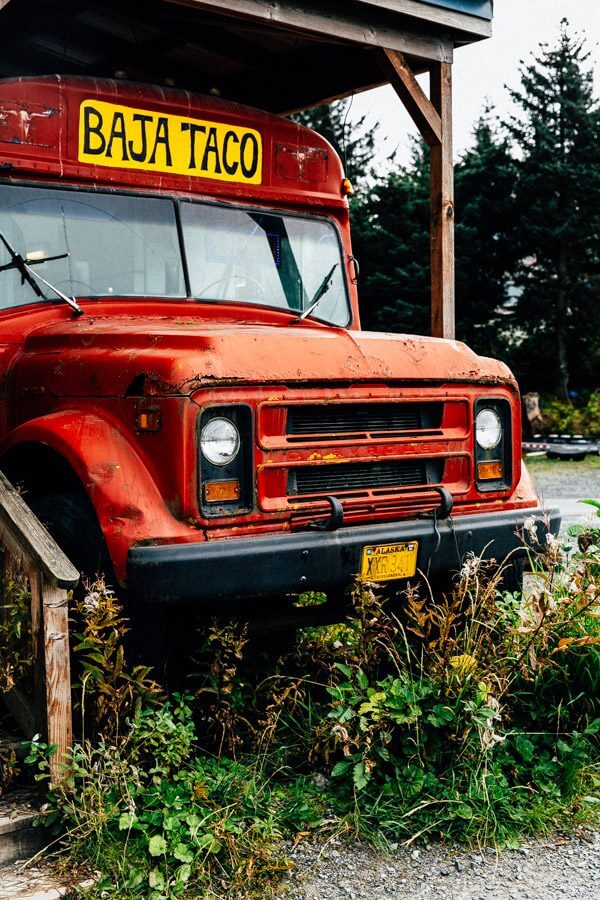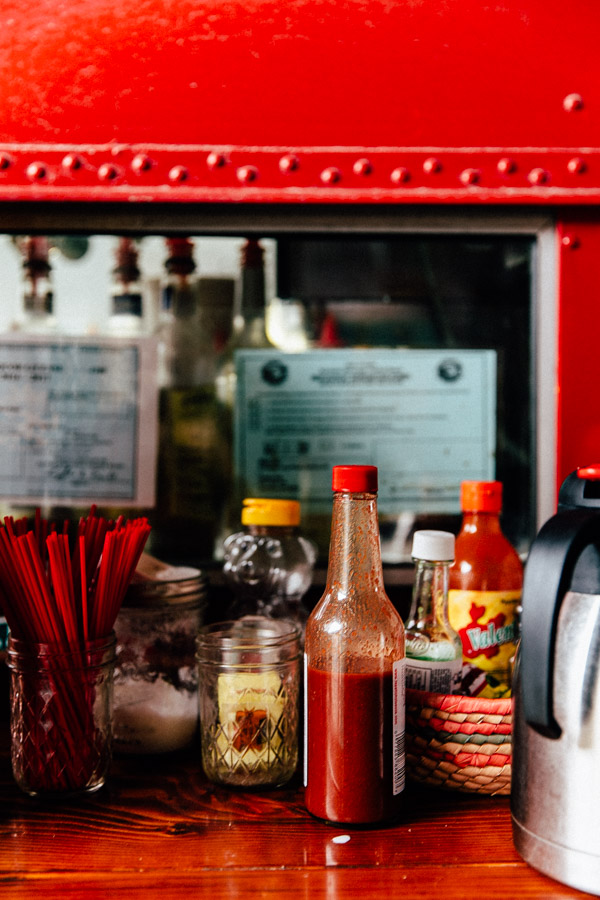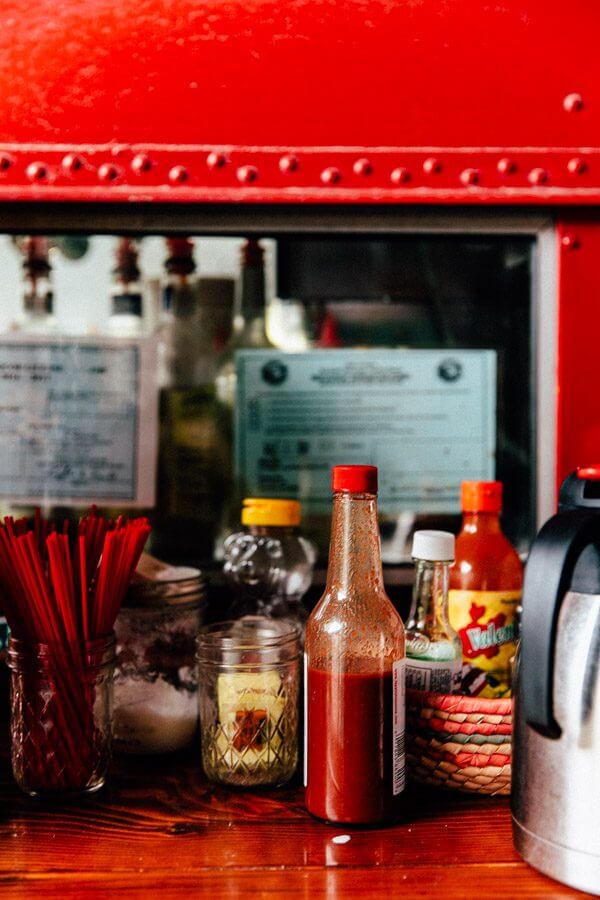 Later that afternoon, we hopped into the car to go wild mushroom foraging, which might have been on the most memorable experiences from the entire trip. Every September, the Cordova Chamber of Commerce hosts the Cordova Funghi Festival, which brings visitors in from all over the country.
During the three-day event, people learn all about local mushroom varieties, how to forage for wild mushrooms, as well as enjoy a wild food banquet prepared by a visitor chef. During this trip, it happened to be one the fellow trip attendees, Derek Baril, chef of Wild Standard in Boulder, Colorado . Many of the fisherman (and fisherwomen!) in town are avid mushroom foragers as well, and we were able to join one of their most passionate and talented foragers, Curly Hershlieb, that afternoon.
We were provided with wooden baskets and headed into the woods (there was no path, we just literally headed into the woods!) to forage. The woods were so lush, green and mossy. I can't even describe just how surreal the experience and surroundings were! The ground was almost decomposing before our feet. It was incredible! As it turns out, Copper River salmon's life cycle directly supports wild mushrooms in Cordova: salmon are often picked up by hawks, eagles, and birds along the rivers and their carcasses are often dropped into the forests. As they decompose, their nutrients are used to help maintain the forests and the cycle continues.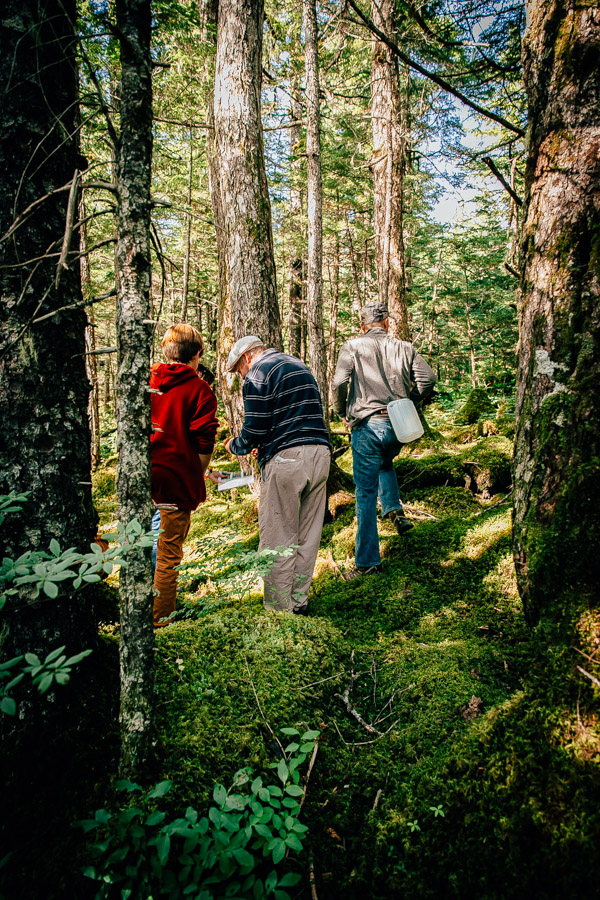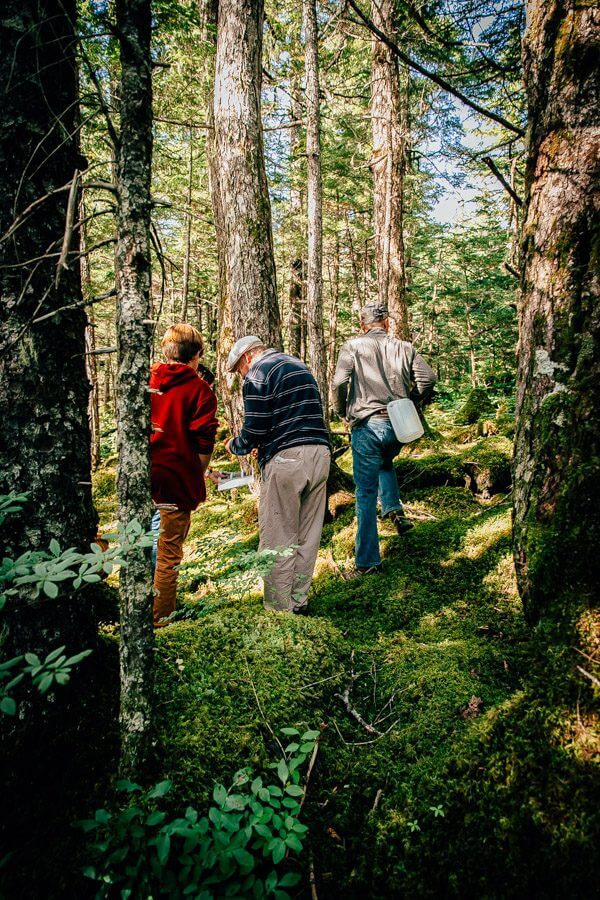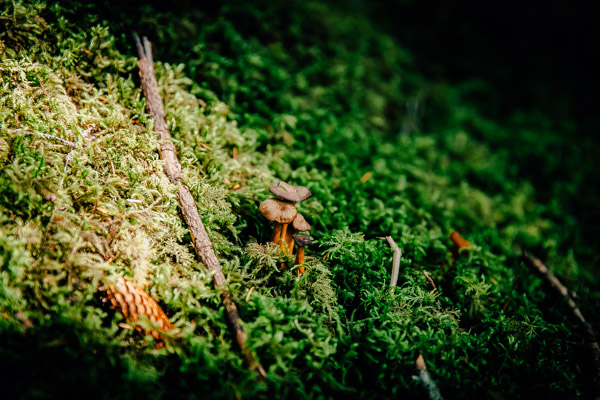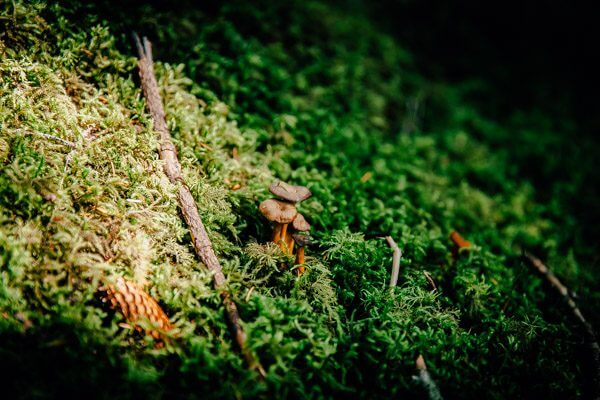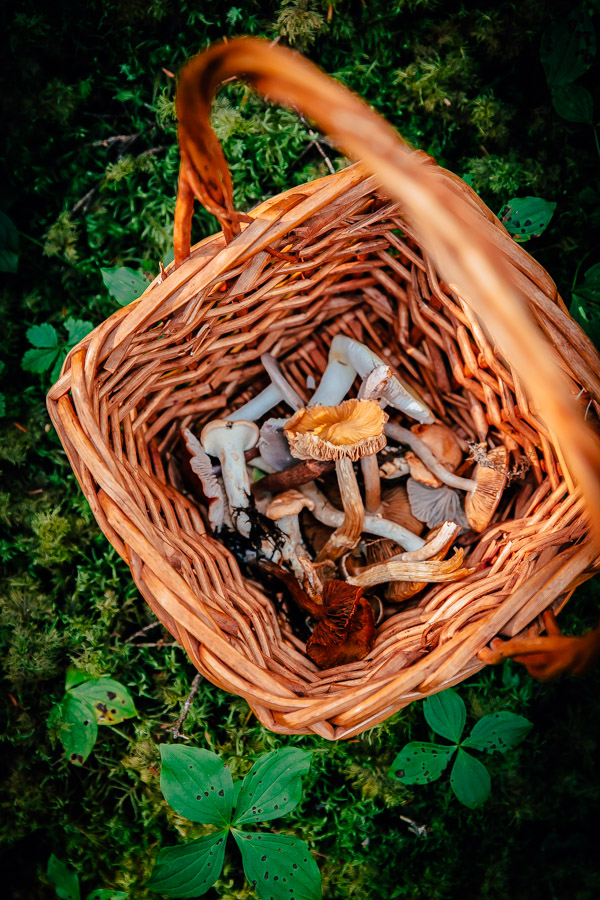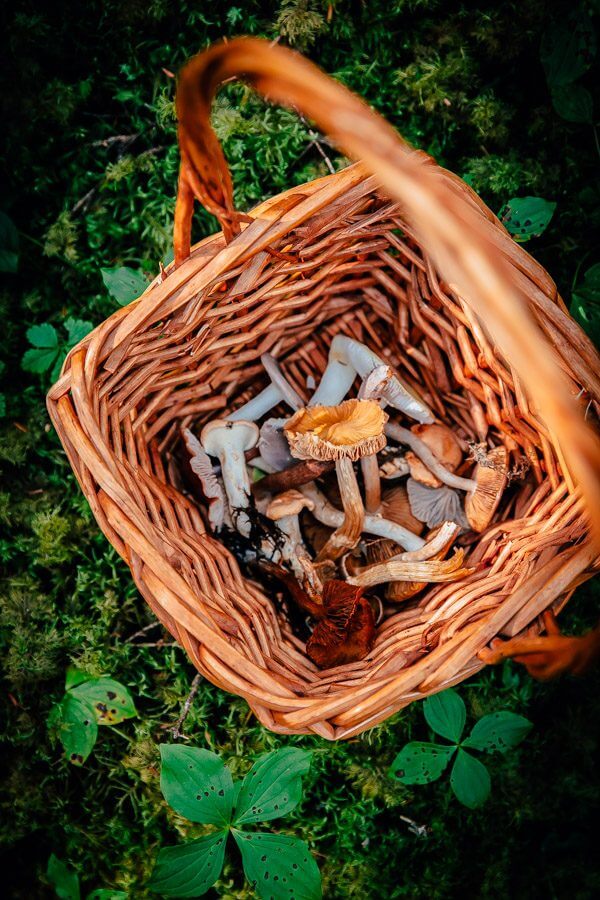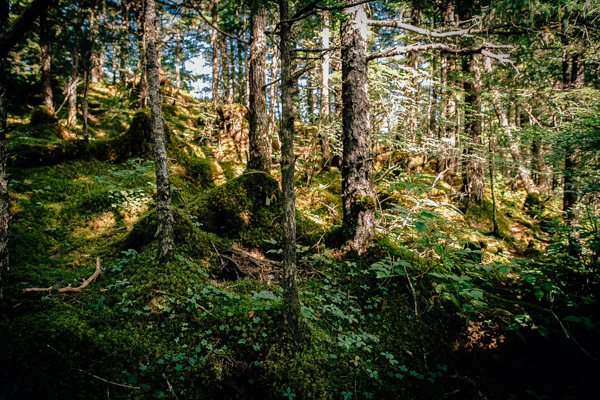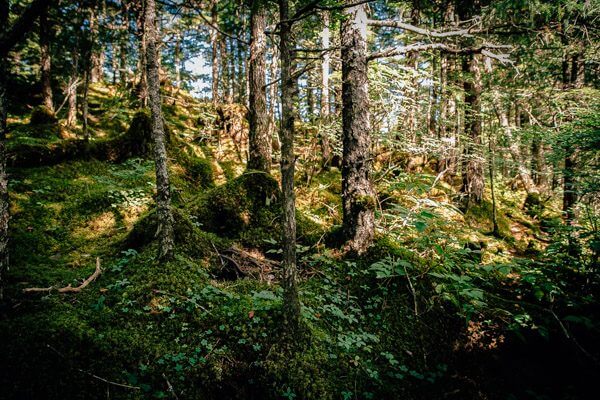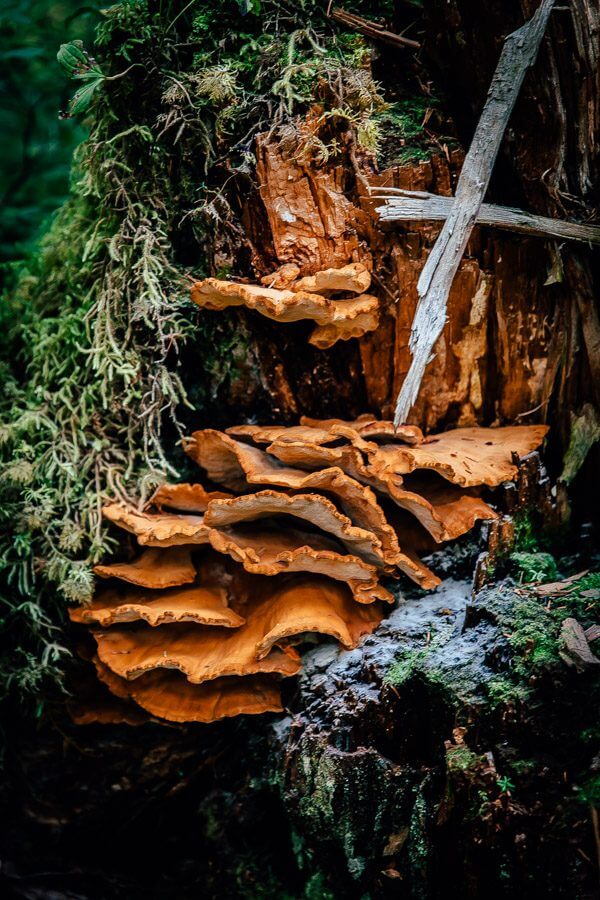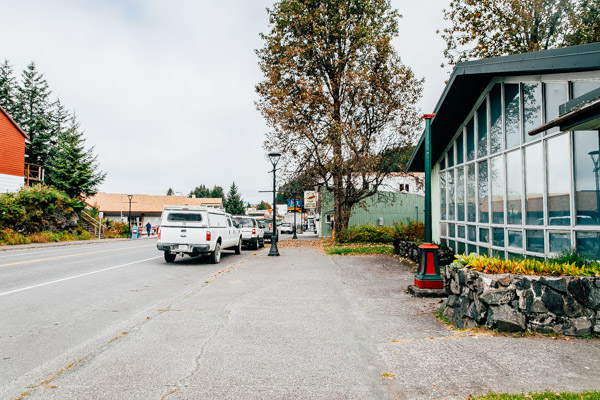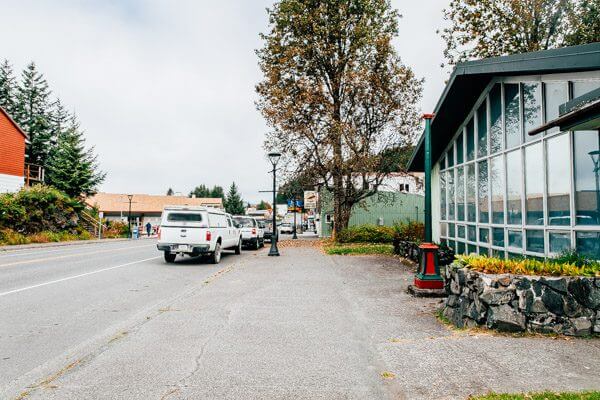 Many of the mushrooms we saw were inedible, but Cordova boasts a number of edible mushrooms, including winter chanterelles, oyster, chicken of the woods, and hedgehog mushrooms. We probably ended up spending close to two hours in the forest, walking slowly, and keeping our eyes peeled for the good ones.
The next evening, Julia and I ended up preparing all of the edible mushrooms we foraged for our last potluck dinner, along with a whole large Coho salmon caught from Christa's, one of the executive directors of Copper River Salmon, husband two days prior.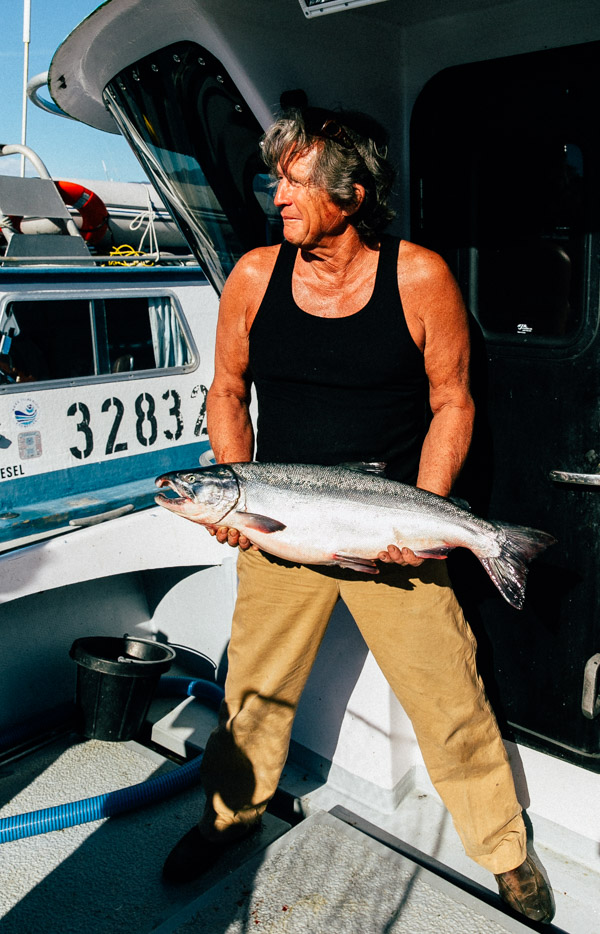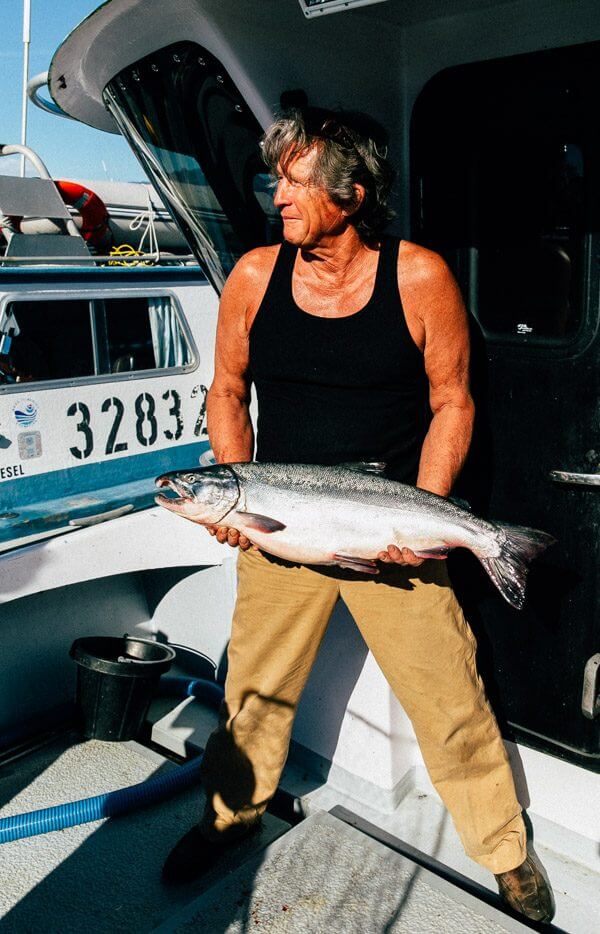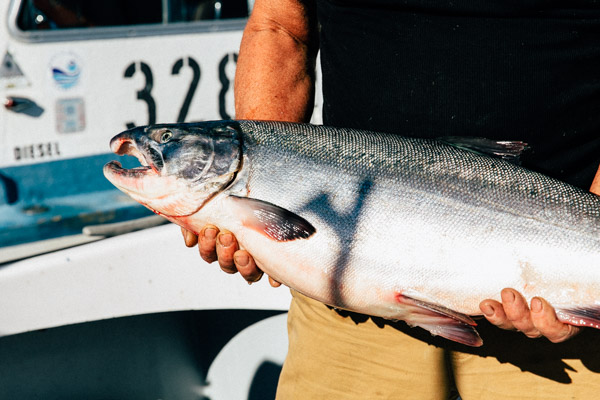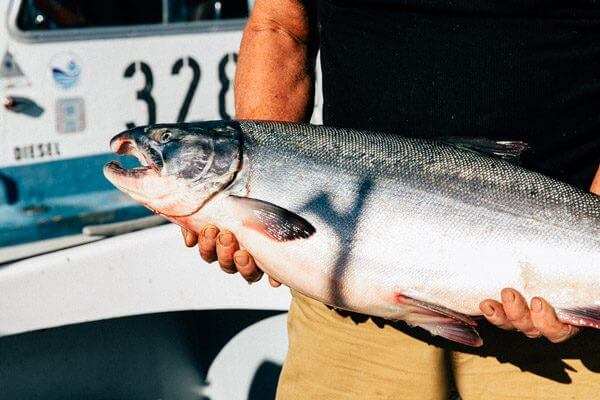 Our last full day in Cordova was spent sport fishing with local Orca Adventure Lodge on the Eyak River. I donned full waders for the first time in my life. In fact, it was probably only the second time that I've ever fished in my entire 29 years of life. I'm not sure if it was the beautiful surroundings (it was so remote, quiet, and tranquil) or the fact that I appreciated these salmon even more after the previous three days, but I loved the experience.
It happened to be a slightly slower day, and we only ended up catching five salmon between all four of us in over seven hours of fishing. This isn't easy work. I ended up catching two of them to my amazement, and the lodge filleted and flash froze them for us to take on our flight home the next day. My freezer is now stocked with over 10 pounds of fresh Coho salmon, and I can't wait to enjoy it over the next few months.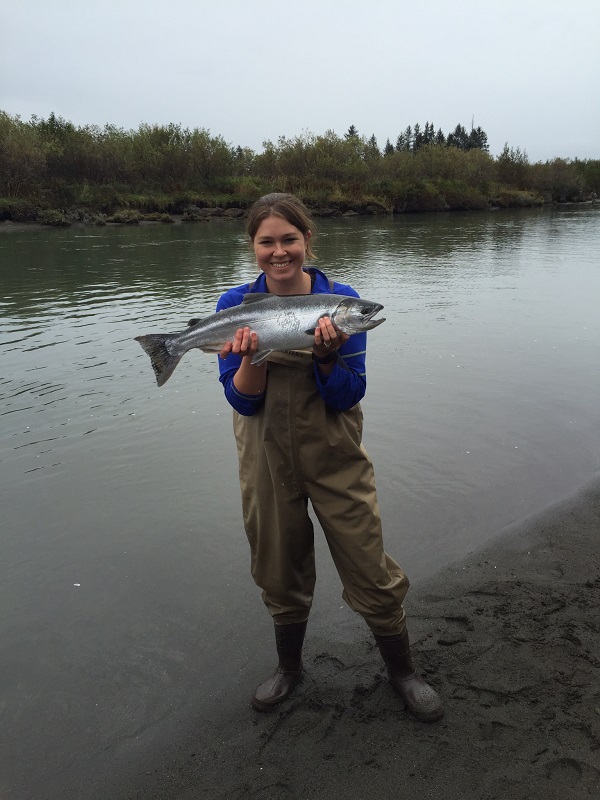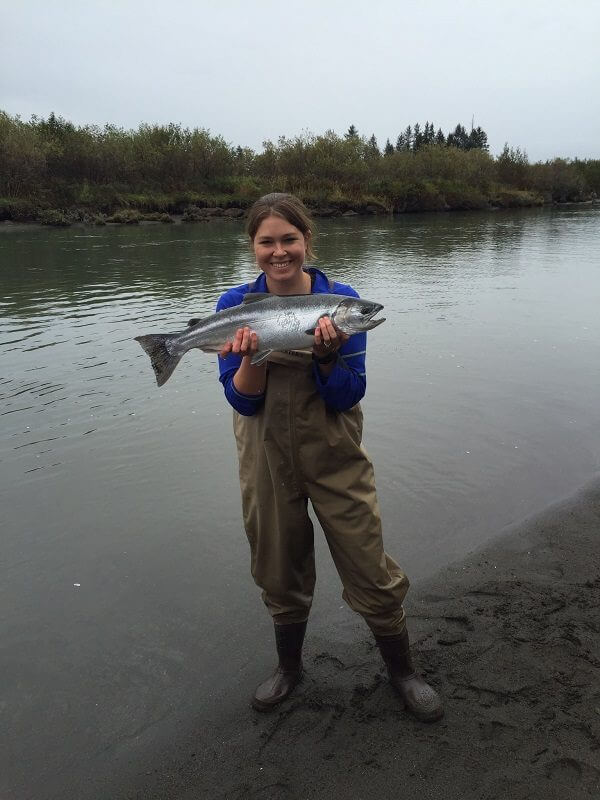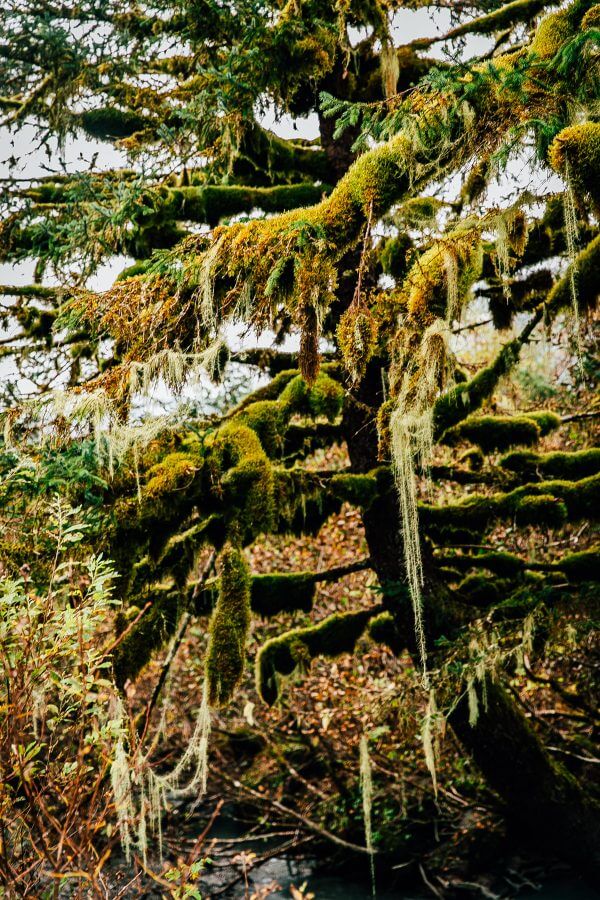 On Monday, we had a few quick hours before our flights home. We took that time to drive and visit the spawning streams at Power Creek, where the salmon were just beginning to spawn.
A sustainable cycle in full circle, and the end of a trip that will leave its mark on me – and hopefully you – forever. As Dan Barber, one of my favorite authors and chefs, says, "when you pursue great flavor, you also pursue great ecology." I couldn't think of a more accurate way to describe Copper River salmon and the people of Cordova.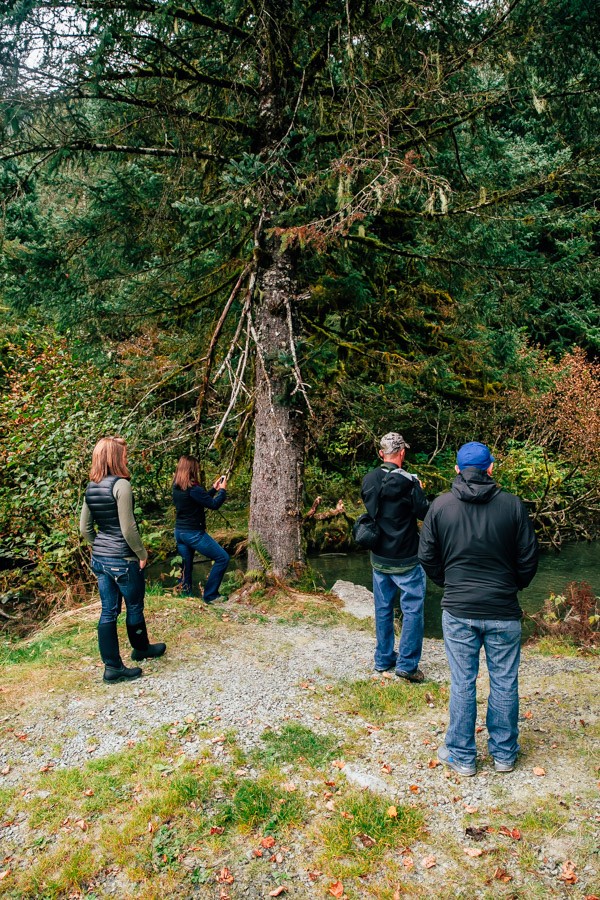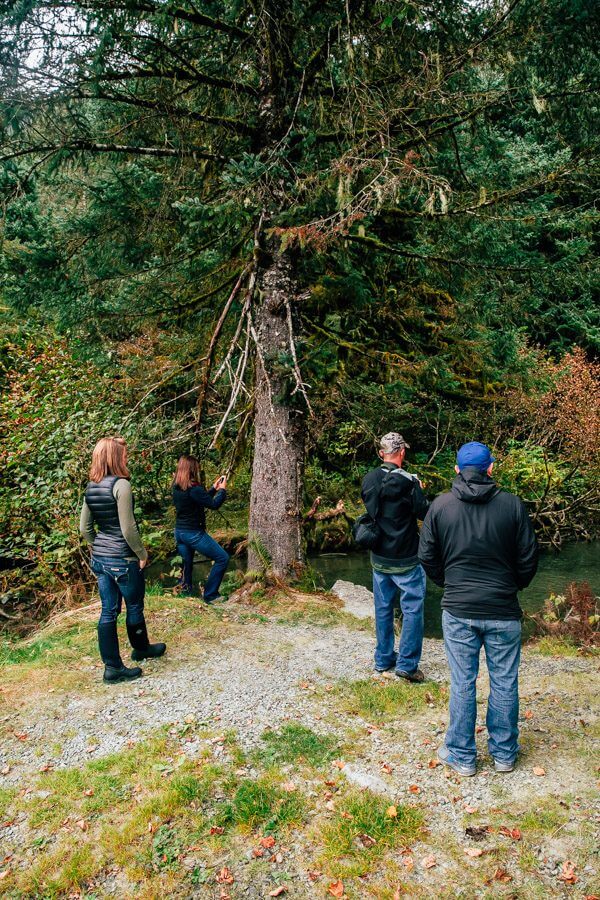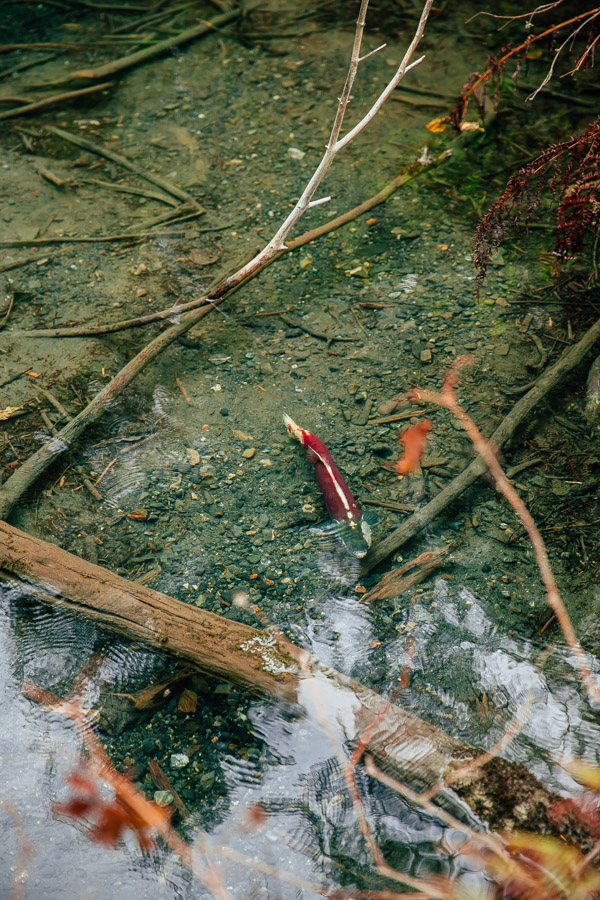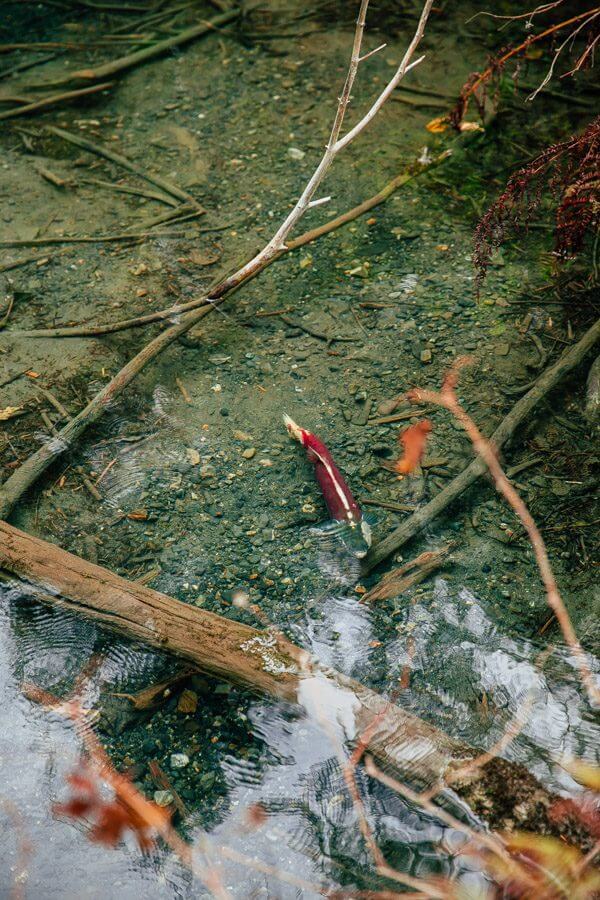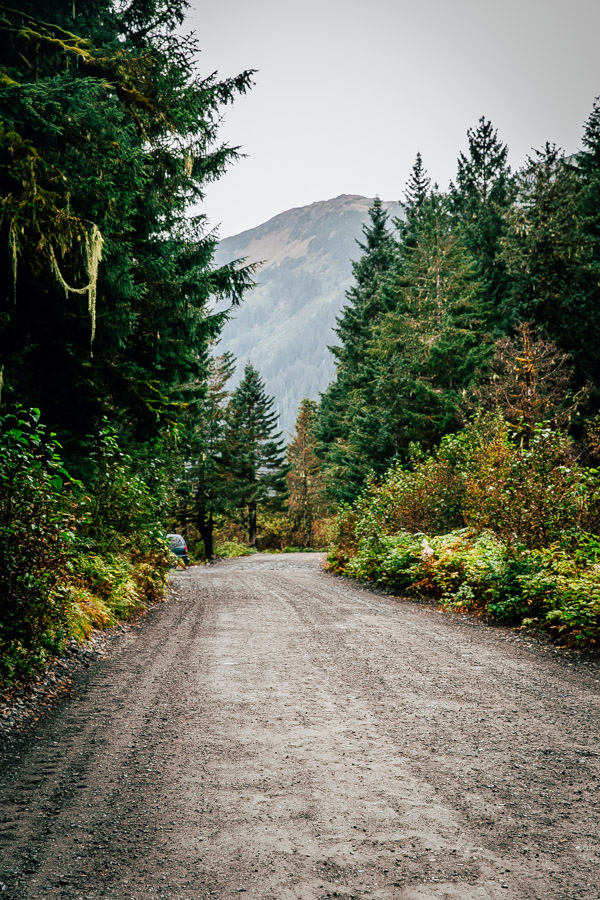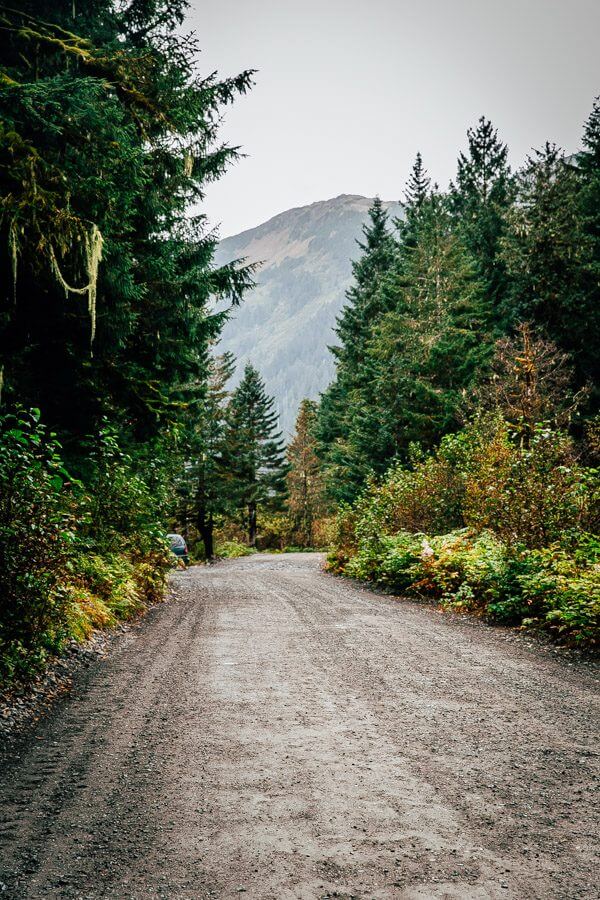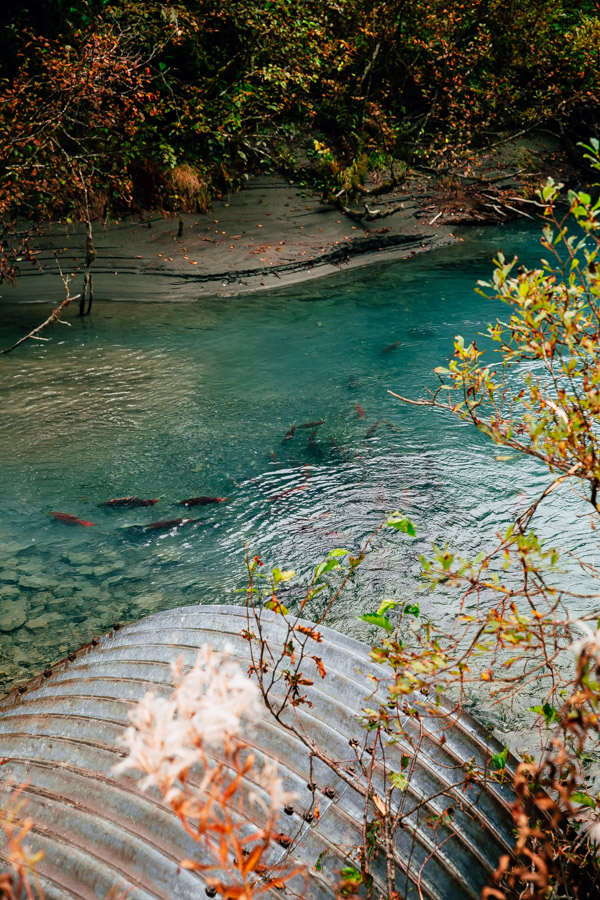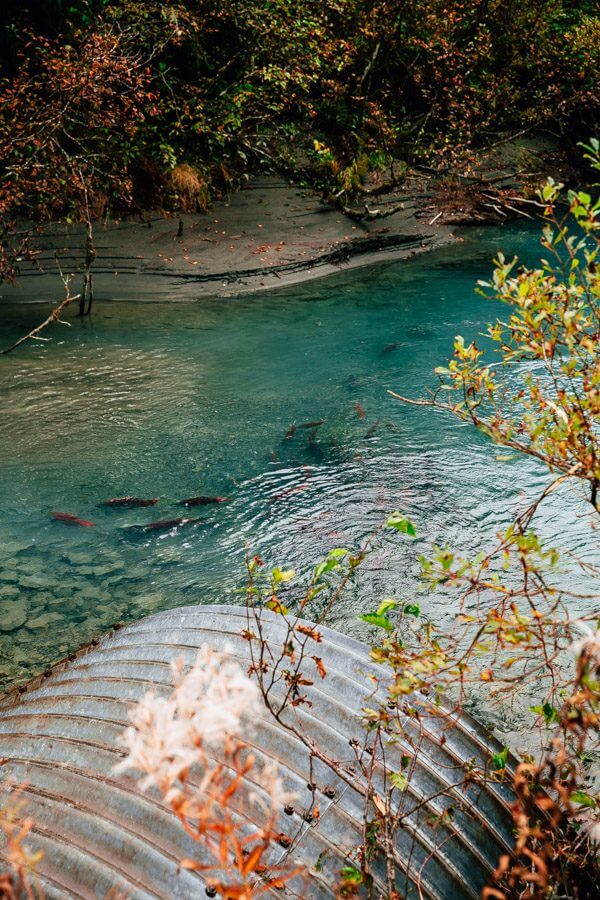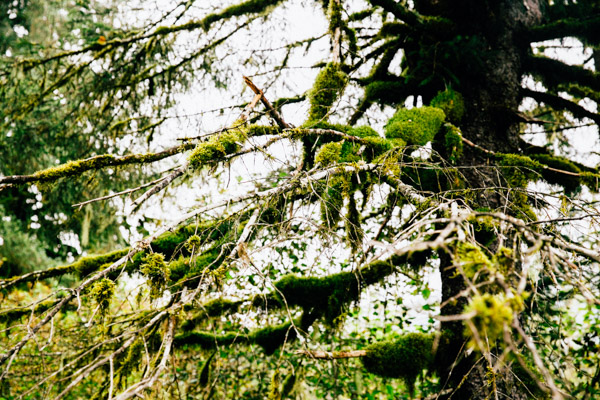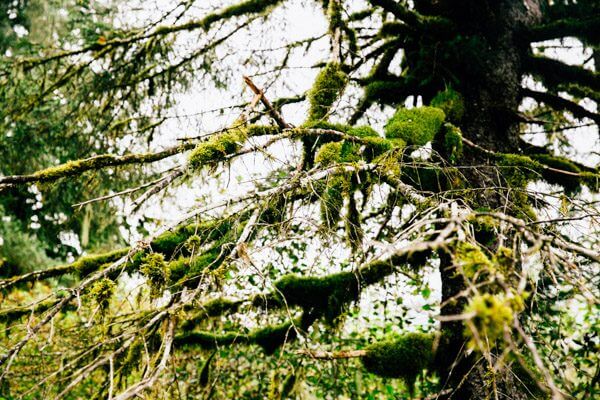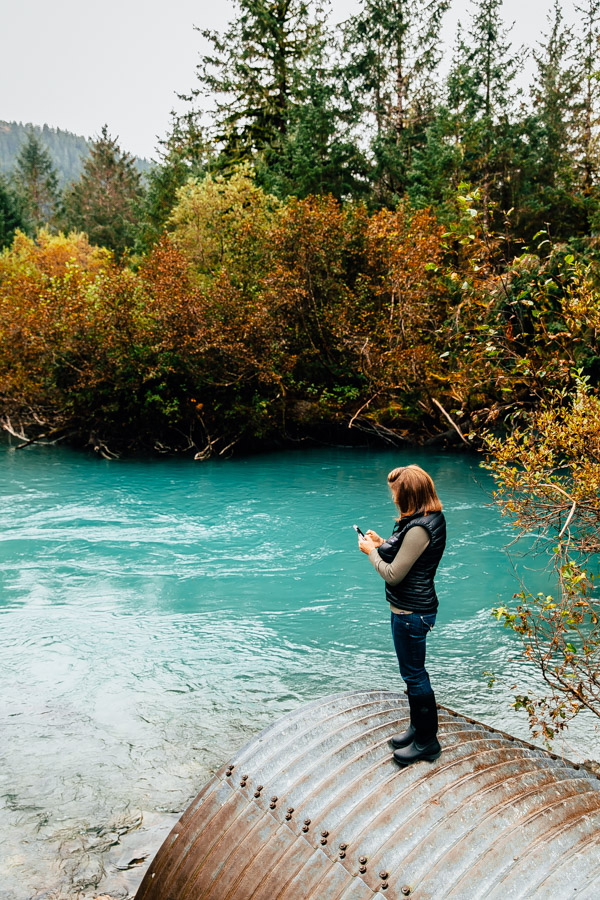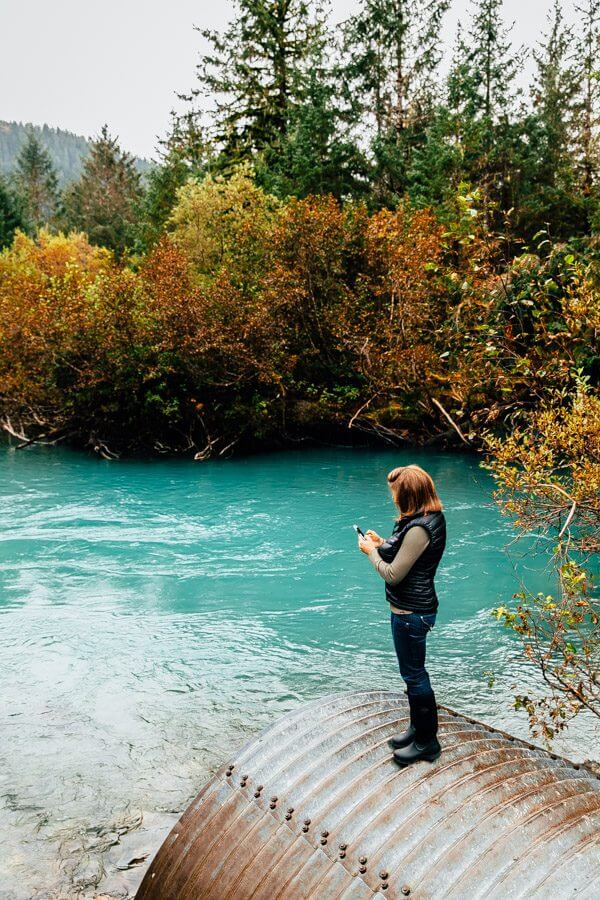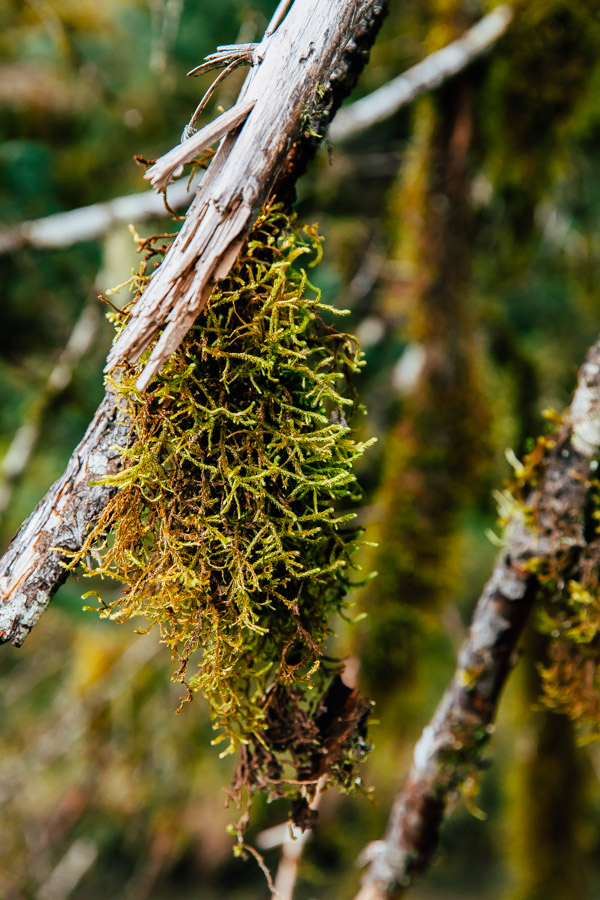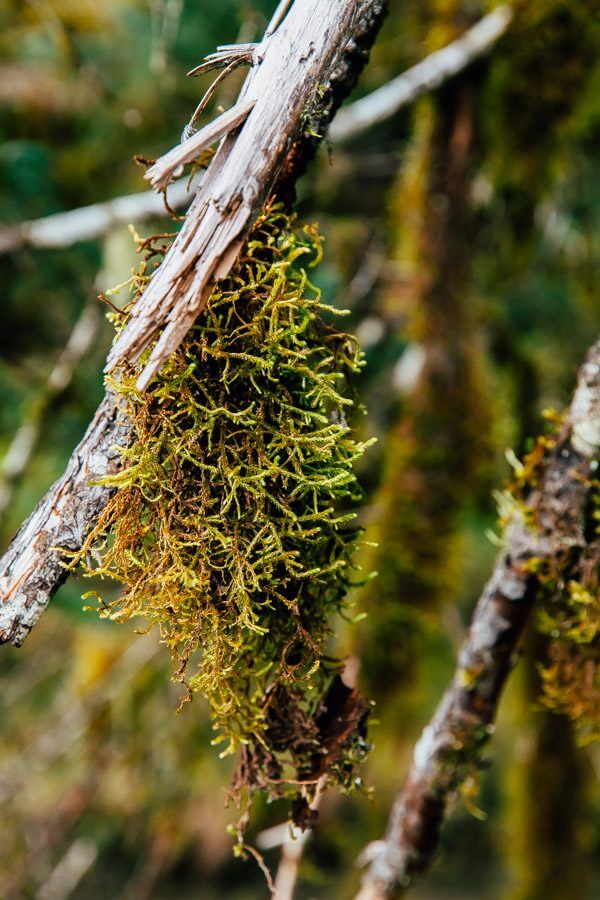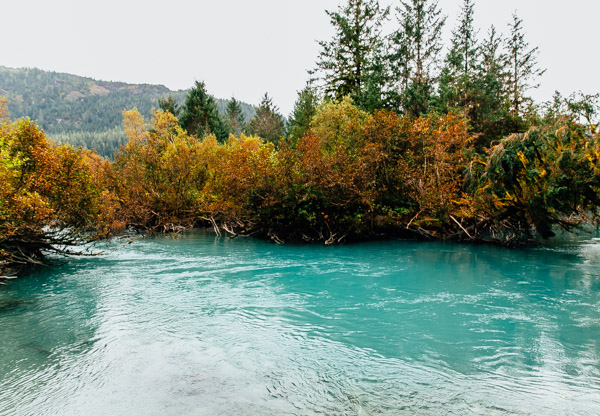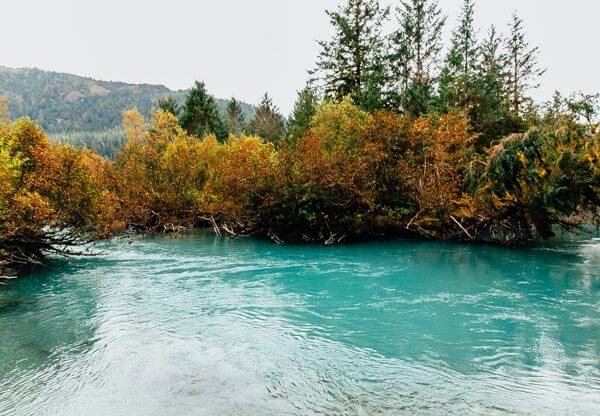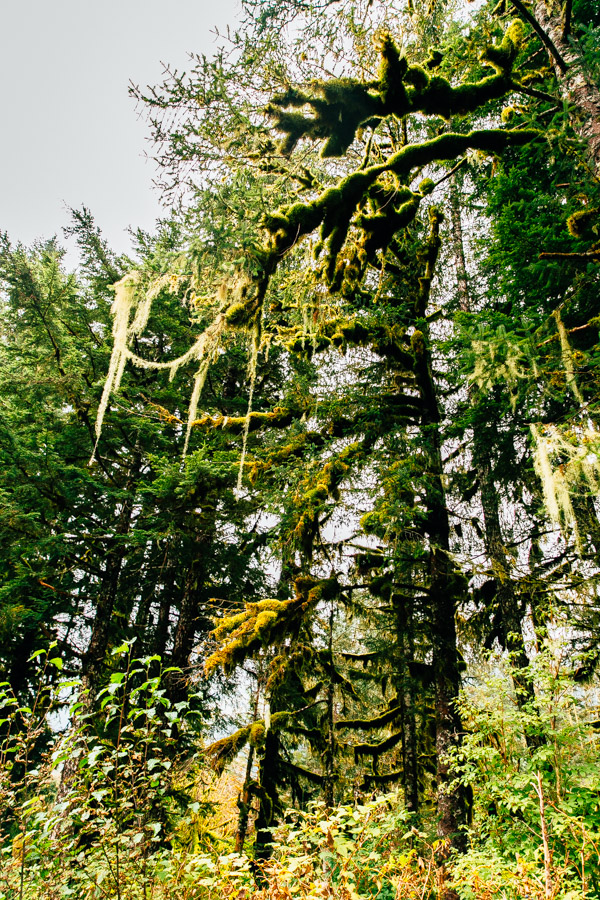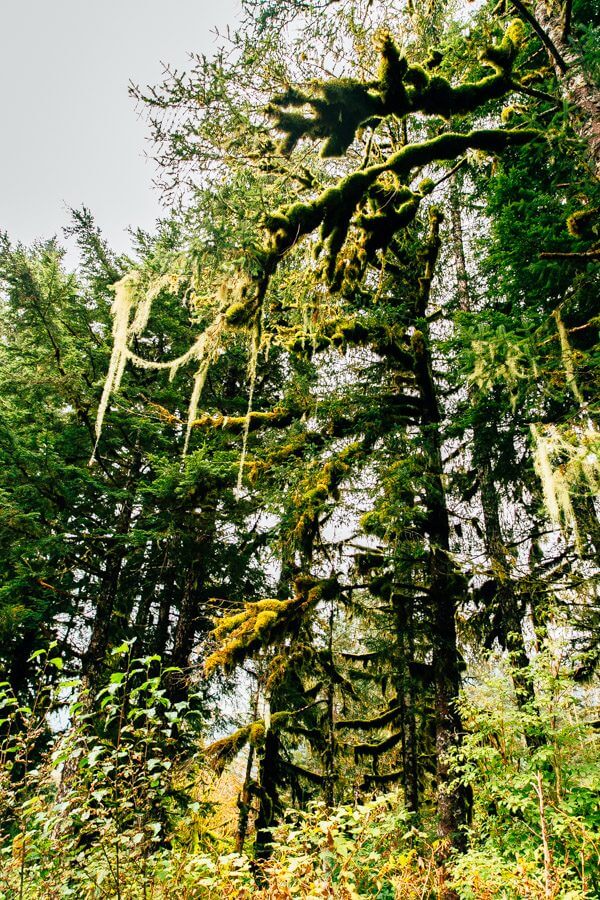 Disclosure: Copper River Salmon Marketing covered my trip and travel expenses. I was not monetarily compensated for my time or for the creation of this blog post – and I feel honored to share this experience with you! 
This post contains affiliate links, which means that I make a small commission off items you purchase at no additional cost to you. Please read my
privacy policy
for more information.