Strawberry Elderflower Sparkler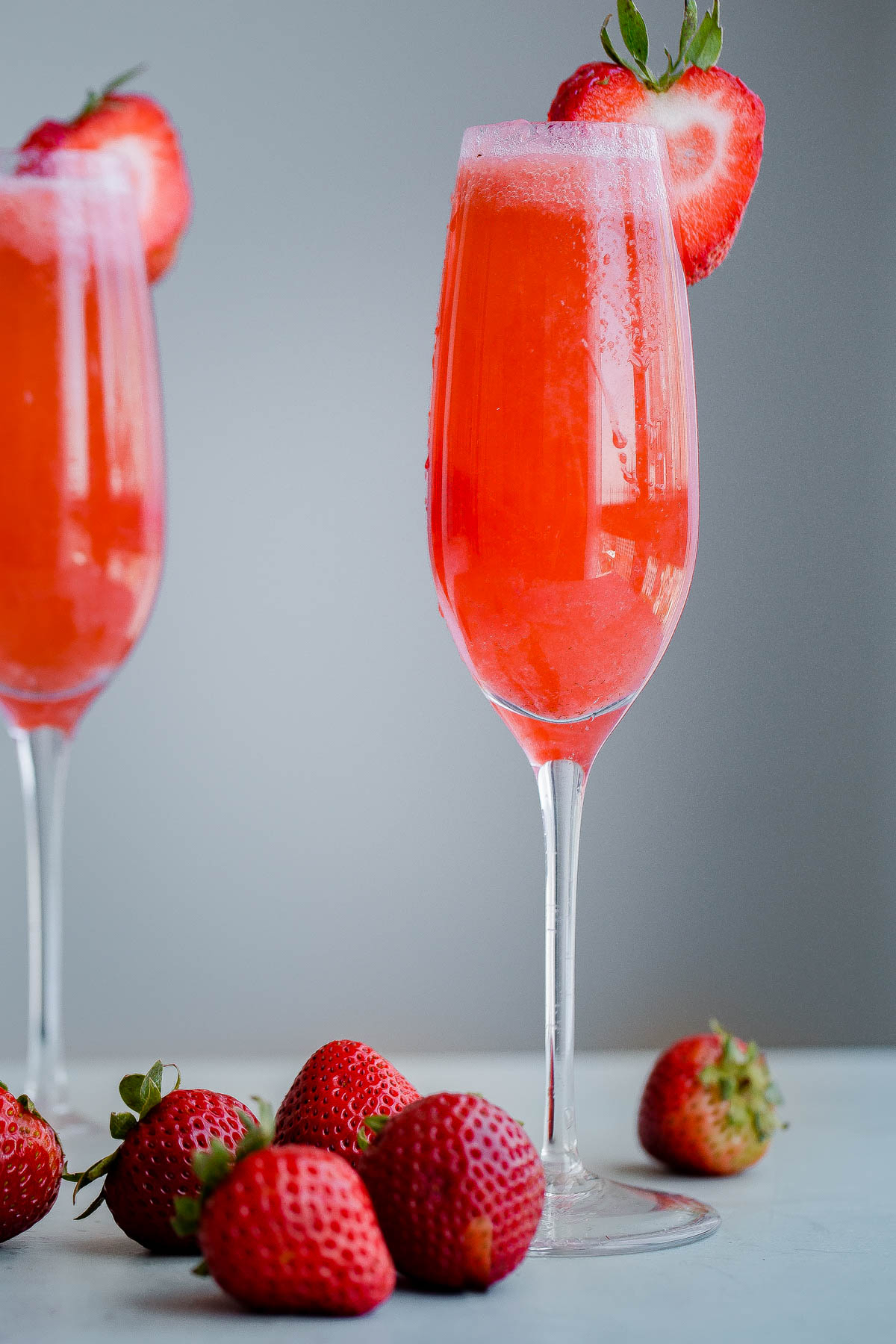 A few weeks ago, I attended a cousin's bachelorette party in Chicago at Balena in Lincoln Park. It was the one of those perfect, low-key celebratory evenings filled with great company and food (wood-fired pizzas, fresh pasta, salads, and cocktails).
We're actually heading out of town this weekend for the wedding, so this strawberry elderflower sparkler couldn't have been more appropriately timed!
Since I'm a huge sucker for prosecco cocktails (remember these sorbet prosecco floats?), I immediately gravitated towards a drink on the cocktail menu prepared with fresh strawberry puree, elderflower liqueur, prosecco, and vodka. Simple, refreshing, and a beautiful (dare I say, girly?) shade of pinkish red.
It seemed only appropriate to recreate and share the recipe for this strawberry elderflower cocktail with you, especially since it is peak strawberry season right now.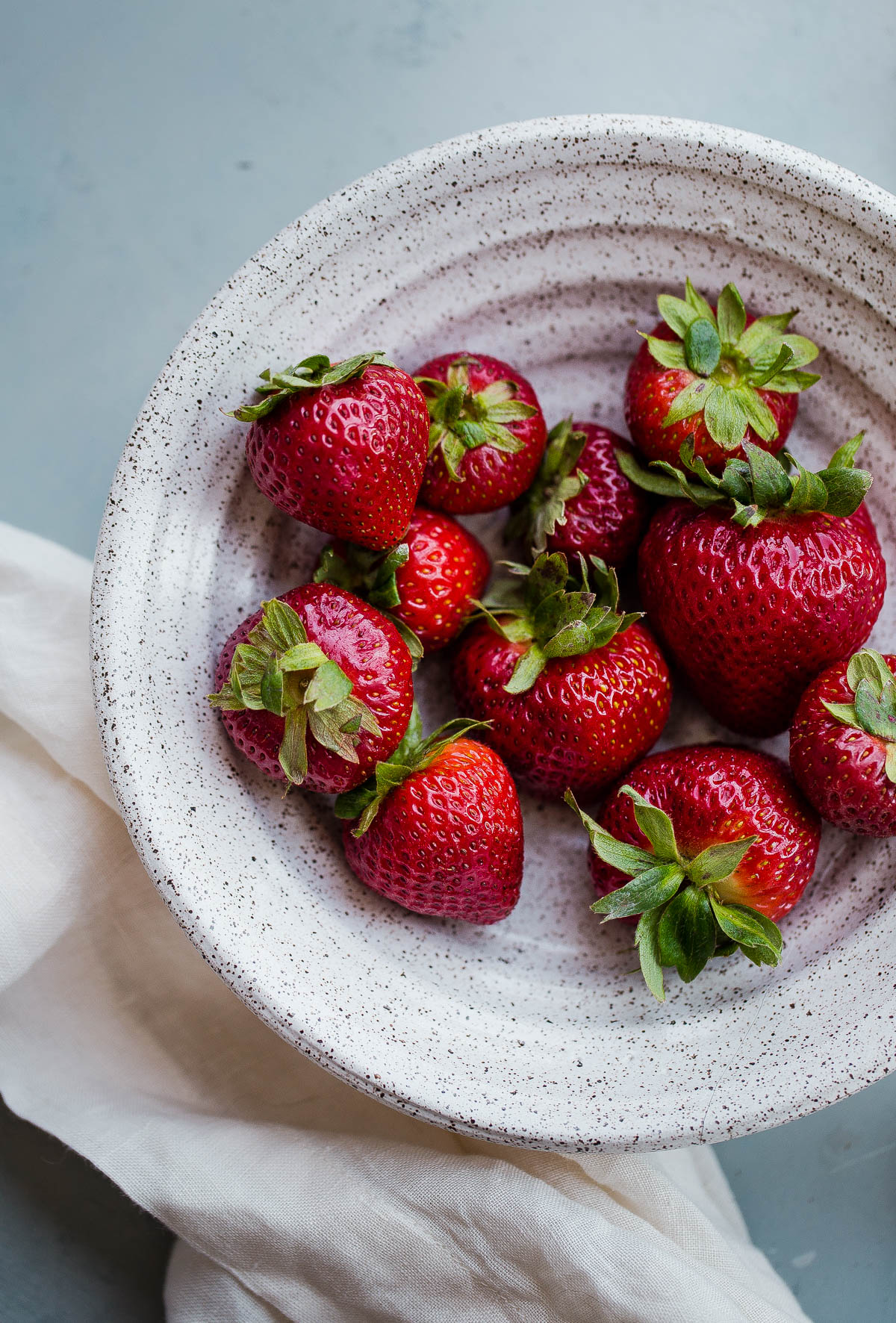 The arrival of fresh summer berries always leaves me feeling conflicted in the best possible way. Sometimes they're so good that I don't even want to mess with them. I just want to eat them…as is..straight out of a bowl. You feel me?
This prosecco cocktail is the next best option, because you really get to enjoy the pure flavor of the strawberries in all their glory. To improve the overall texture, the strawberries are pureed and strained through a fine-meshed sieve to remove the seeds.
If you're preparing this drink for a crowd, I recommend preparing the strawberry puree ahead of time and refrigerating it in the fridge.
The St.Germain elderflower liqueur, which happens to be a long-time favorite of mine, adds a flowery, honey-like note that compliments the strawberries incredibly well. It smells like summer in a bottle. You won't regret picking up a bottle. The small splash of vodka helps cut the sweetness just a bit.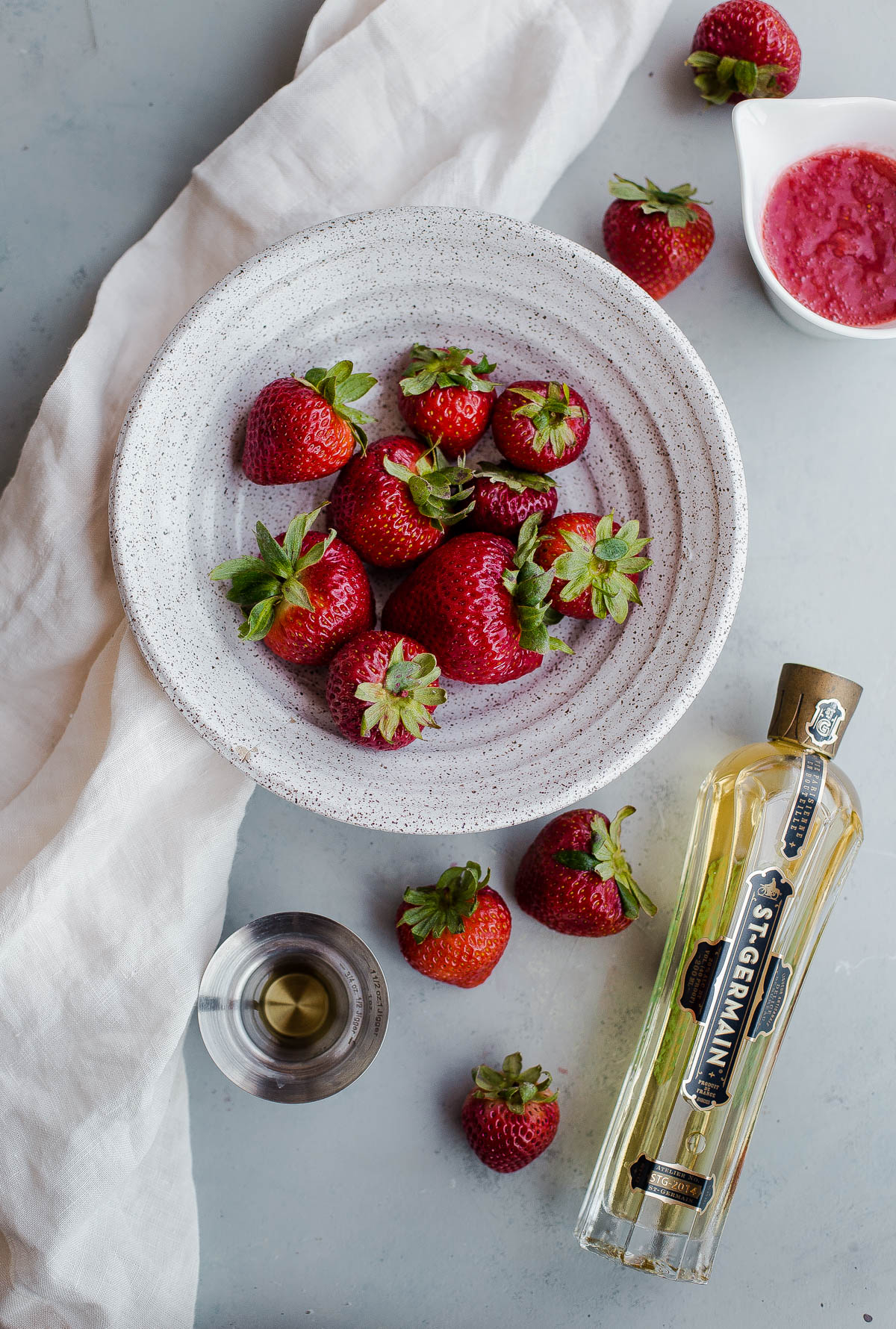 It's worth mentioning that I tested this prosecco cocktail with so-so strawberries (unfortunately, some of the strawberries pictured in these photos) and incredible strawberries (with barely a hint of white in the center).
I always assumed better strawberries would make a better cocktail, but I didn't realize just how much of a difference it would make for this drink. It isn't a requirement by any means, but seek out the best ones you can find! You'll be rewarded with a better cocktail.
When choosing strawberries, the color and size is a huge determining factor in overall flavor. Ideally, they should be on the smaller side (an indication they'll have more concentrated flavor), very dark in color, and contain as little white in the center as possible.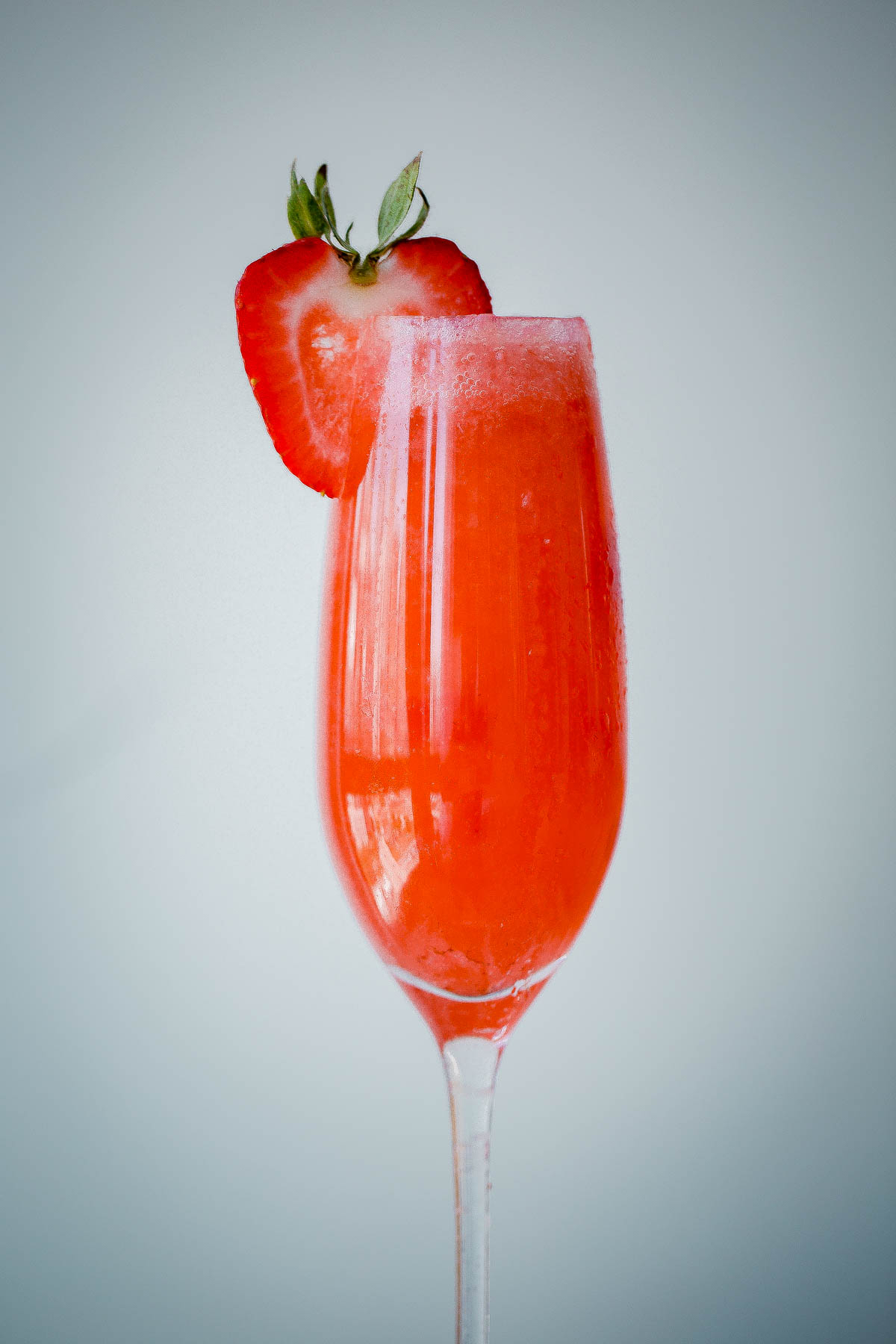 Cheers to summer cocktail season!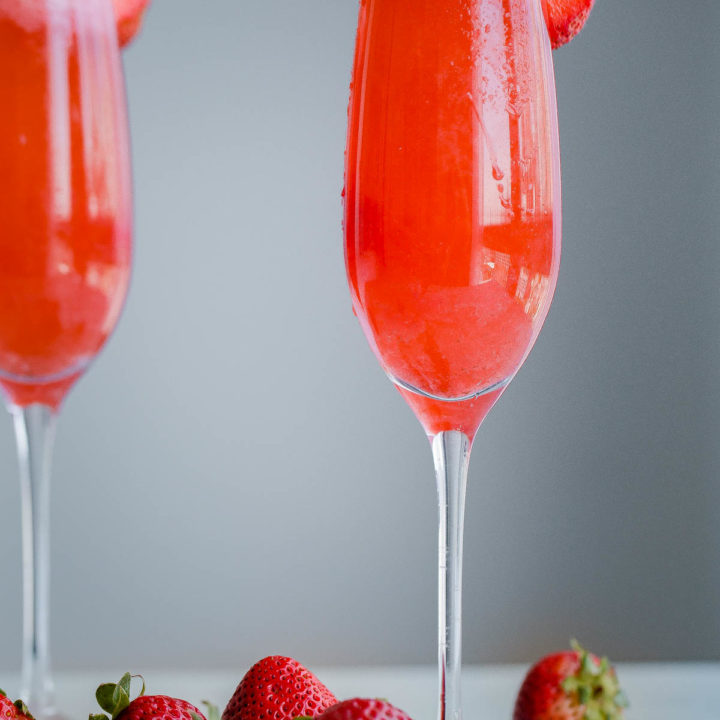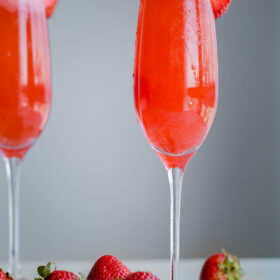 Strawberry Elderflower Sparkler
A refreshing summer strawberry elderflower cocktail infused with fresh strawberry puree, elderflower liqueur, vodka, and finished with dry Italian prosecco.
Ingredients
5-6 medium ripe strawberries, trimmed and halved which yields roughly 2 ounces fresh strawberry puree
¾ ounce St.Germain elderflower liqueur
½ iounce vodka
5 ounces chilled dry prosecco
strawberry slices, cut halfway through for garnishing
Instructions
Make the Strawberry Puree: Place the strawberry halves in a small food processor and puree until very smooth. Strain the puree through a fine meshed sieve, pressing down with a spatula repeatedly to extract all of the puree, into a medium bowl or measuring cup. This quantity should yield roughly 2 ounces of strained strawberry puree.

Assemble: Transfer the strawberry puree to a champagne flute. Add the elderflower liqueur and vodka, and stir with a cocktail spoon. Tilting the glass, slowly add the prosecco. Stir gently, garnish with a strawberry slice, and served immediately.
Tips for Success:
Strawberry puree can be prepped ahead of time and stored in an airtight container in the fridge for 2 to 3 days. Multiply quantities as desired to serve a crowd. 
While I prefer the texture of strained strawberry puree (it is much more visually attractive and smoother in texture), this step is not required.
Ideally, this cocktail should be prepared very ripe, sweet spring strawberries.
Serving: 1serving, Calories: 330kcal, Carbohydrates: 33g, Protein: 2g, Fat: 1g, Sodium: 10mg, Fiber: 4g, Sugar: 25g
This post contains affiliate links, which means that I make a small commission off items you purchase at no additional cost to you. Please read my
privacy policy
for more information.