Let me tell you, when I first came up with the idea for this series, I thought the easiest part would be picking a recipe.  It ended up being the hardest part.  I think I had convinced myself that I had to make the most challenging and unique dish possible for my first post.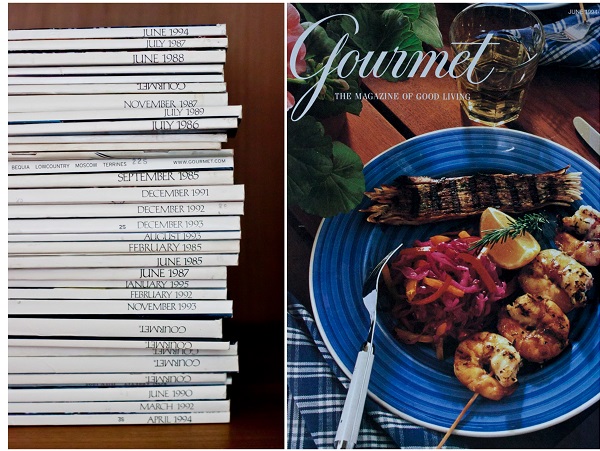 This inevitably led me to over-analyze (as I'm prone to do) and be far too picky.  Luckily, I was able to talk some sense into myself and decided to stop over-thinking everything and just do it already.
And ironically, in the process, ended up picking an incredibly simple dish, which from start to finish, only takes about 20-25 minutes to prepare.  Go figure.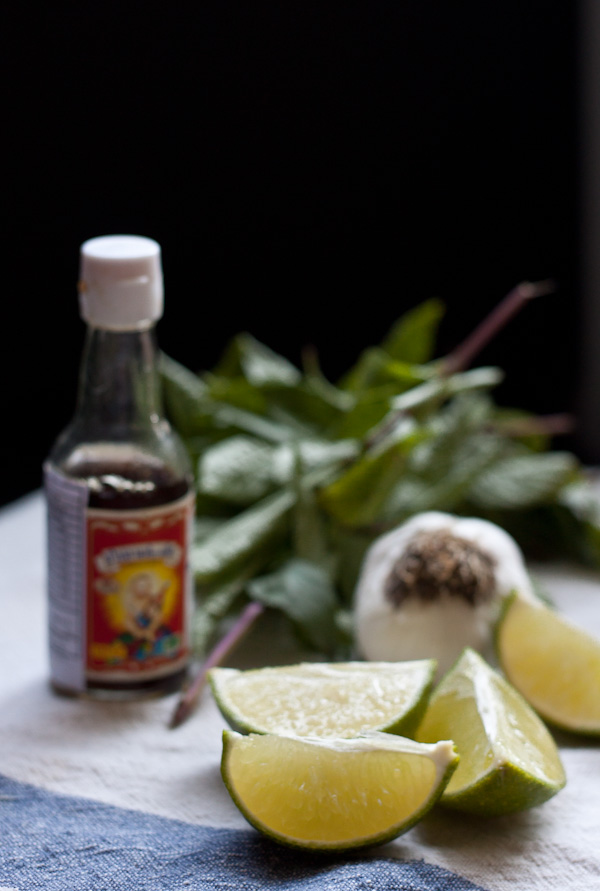 With so many magazines to choose from, I decided the best way to narrow down my choices would be to work my way through the summer issues–after all, I didn't really think you guys would enjoy hearing about a delicious, hearty stew, as delicious as it may be, in the middle of August.
Leafing through a June 1994 issue of Gourmet, I ended up pausing at an article entitled, "A Taste of Thailand."  The feature included recipes for spiced shrimp soup, roasted marinated cornish hen with sweet chili sauce, rice noodles, cucumber carrot salad, as well as sticky rice with mango and…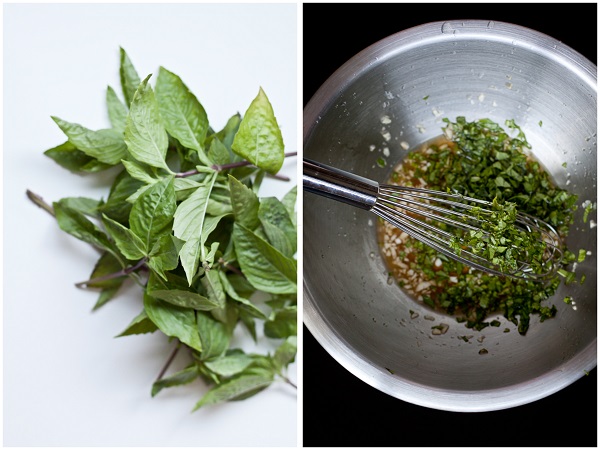 …minted eggplant rounds.  Blame it on my love for eggplant, but that last one sort of stuck.  I also happened to have some beautiful Japanese eggplant sitting in the fridge just waiting to be used.
I'm not going to lie, I was sort of skeptical.  After all, I tend to question the authenticity of international cuisine from the 80's and the 90's–especially at a time when a jalapeno pepper was considered, and I quote, a "hard-to-find" specialty food item.
The appearance of naam pla fish sauce in the recipe ingredients (double asterisk! available by mail order, no less) made me a little more hopeful…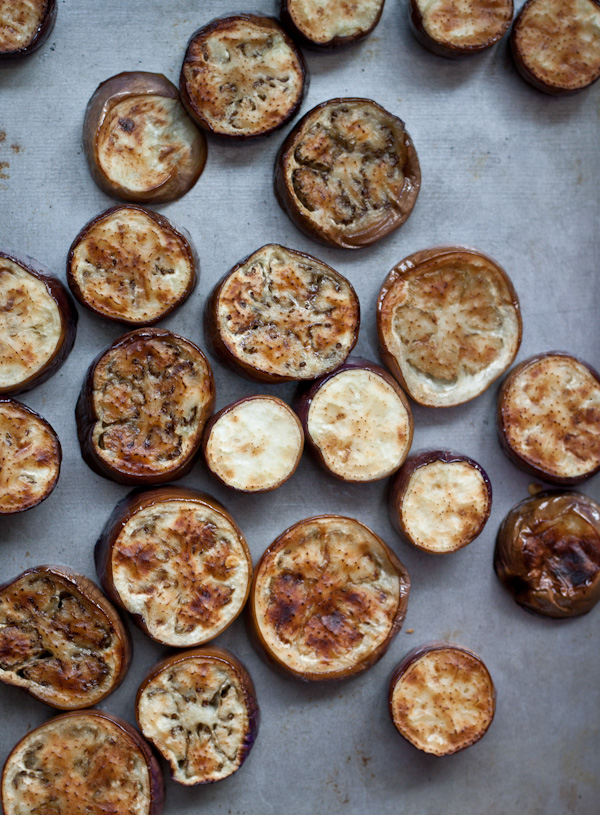 In the end, my curiosity got the best of me and I decided to just go into the kitchen and start to cook.  The recipe called for slicing the eggplant into rounds, brushing each side lightly with oil, and broiling (possibly my new favorite way to prepare eggplant!) in the oven for about 4-5 minutes per side.  At which point, the eggplant turn amazingly soft and creamy in texture.
The sauce is an incredibly simple, but flavor-packed combination of freshly squeezed lime juice, fish sauce, finely minced garlic, and a touch of sugar.  While the original recipe called for fresh mint leaves, I decided to substitute this with fresh Thai basil.  After all, basil is in the mint family and nothing quite beats it in my opinion.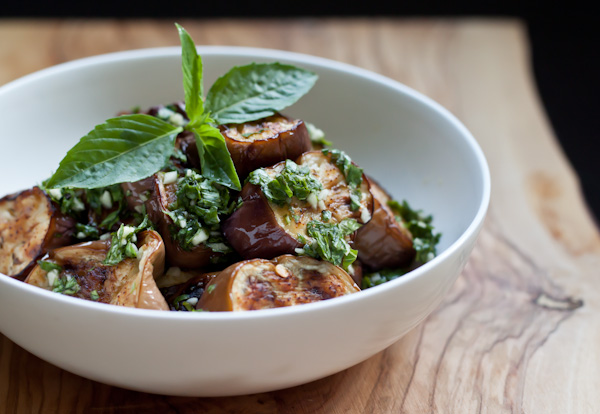 Without any incredibly high expectations, I dug my fork into the bowl for the first bite.  Despite my skepticism, I ended up really loving this dish.  My initial impression was that it tasted incredibly authentic.  For such a simple dish, it really does stand out.
The lime juice and Thai basil adds brightness to the dish, while the fish sauce adds just enough of that salty funkiness to make it really pop.  If you're not a big fan of fish sauce (it is quite strong), feel free to adjust the other ingredients as you see fit–however, nothing in this small ingredient list could be considered optional.
Hope you all enjoyed the first installment of this series!  So far, so good.  Next week…jello (just kidding…maybe)!