The Sunday Thymes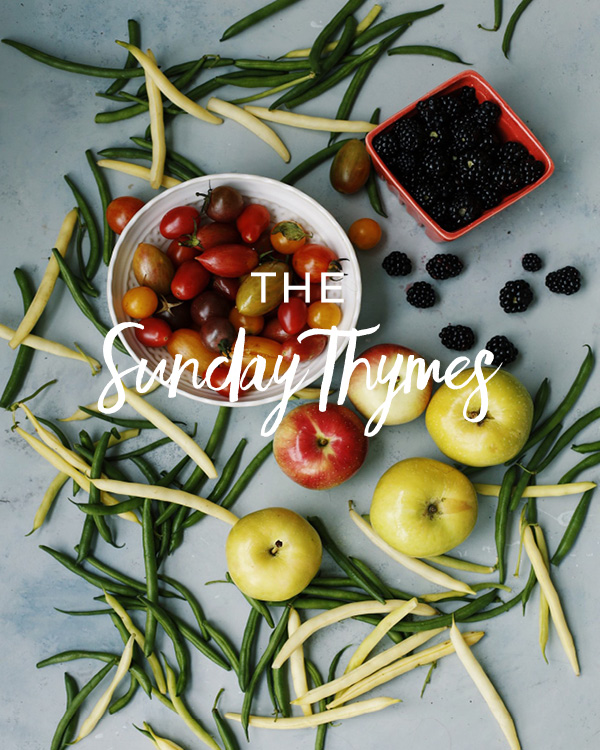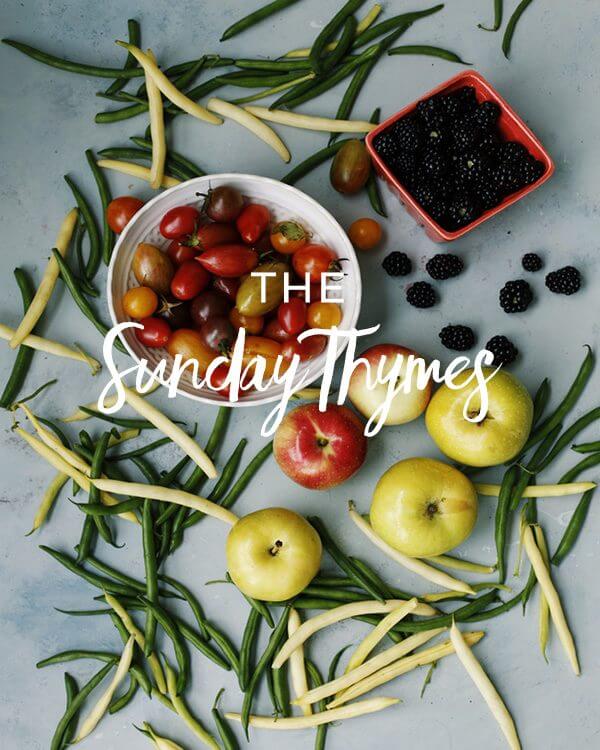 Did any of you get a chance to make any tomato recipes yesterday? It eventually stopped pouring, so I was able to make it to the farmer's market after all!
I accidentally purchased over two pounds of tomatoes yesterday (three days before I leave for Alaska), so I'm going to buy a great loaf of bread today, make bruschetta, and grill up some of this chicken for dinner tonight.
This gorgeous salad almost makes me forget how much I hate melon.
How a professional health coach starts her day. I should probably start meditating…
My friend, Jessica, shared this simple to-do list hack this week, and I'm implementing it immediately.
These tahini granola bars sound like the perfect snack to bring on the plane this week.
Healthier strawberry shortcakes! I'm into it. Also, Kate shares a really important tip about buying coconut milk (hint: make sure you're buying BPA-free cans).
I'm always looking for the next best blueberry muffin recipe.
This flavor combination almost makes me look forward to fall.
I can't wait to make this chicken, artichoke, and kale soup once the weather cools down a bit!
Kinda just want to sit by the pool and drink these piña colada snow cones all day…but alas, work must be done.
Looking for a good book to take on the plane. Share your favorites, pleeeease!!!
This post contains affiliate links, which means that I make a small commission off items you purchase at no additional cost to you. Please read my
privacy policy
for more information.