Late Summer Tomato Recipes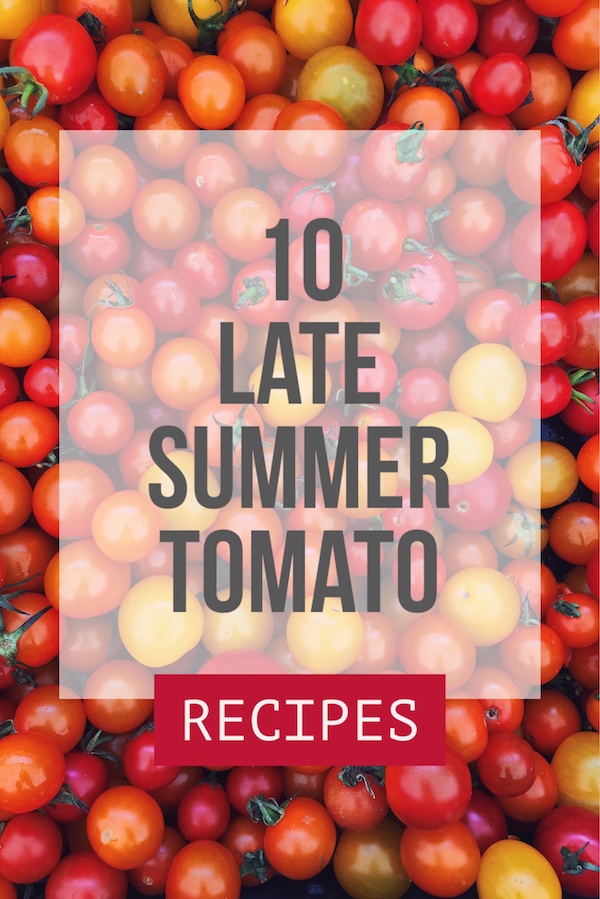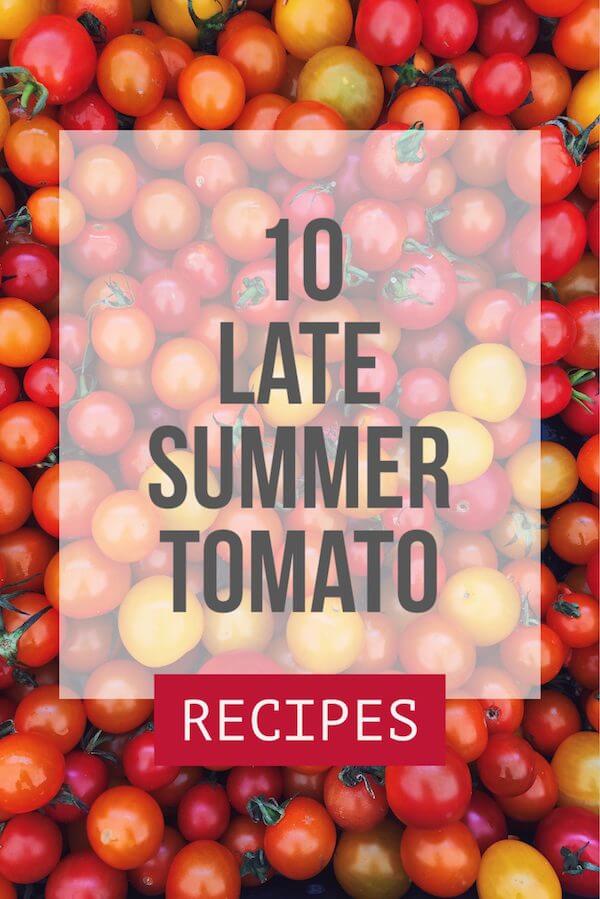 We only have a few short weeks left to take advantage of late summer tomatoes! In my mind, it is by far the saddest part of leaving summer behind. Can I just pause time for a bit? I'm a teensy bit bummed this morning, because it is the last August farmer's market Saturday before I head to Alaska this week….and it's pouring right now. Raining cats and dogs.
So, instead of visiting my neighborhood tomato stall this morning, I'm going to share tomato recipes (both cooked and in their un-cooked glory!) with you. A few are favorites from the blog over the years, and a few are from blogging friends!
FUN TOMATO FACTS:
A few months ago, my mom gifted me this book (included in this list of books that have helped me become a better cook!) and I've been brushing up on my tomato knowledge. Here  are a few fun facts that I learned:
dark red tomatoes have the highest level of lycopene (antioxidants) and nutritional value
the smaller the tomato (even tomatoes of the same variety!), the more antioxidants and vitamin C it contains, and the sweeter and more flavorful it will taste
when the internal temperature of a tomato drops below 50 degrees Fahrenheit, it stops producing flavor and aromatic compounds (aka. why you should never store your tomatoes in the fridge!) – and actually loses its existing flavor
store tomatoes stem-side up; if your tomatoes are slightly unripe, store in a brown paper bag until they deepen in color (this also works for bananas and avocados!)
the skin and seeds of tomatoes account for 50% of tomato's nutritional content, so think twice before you get rid of it!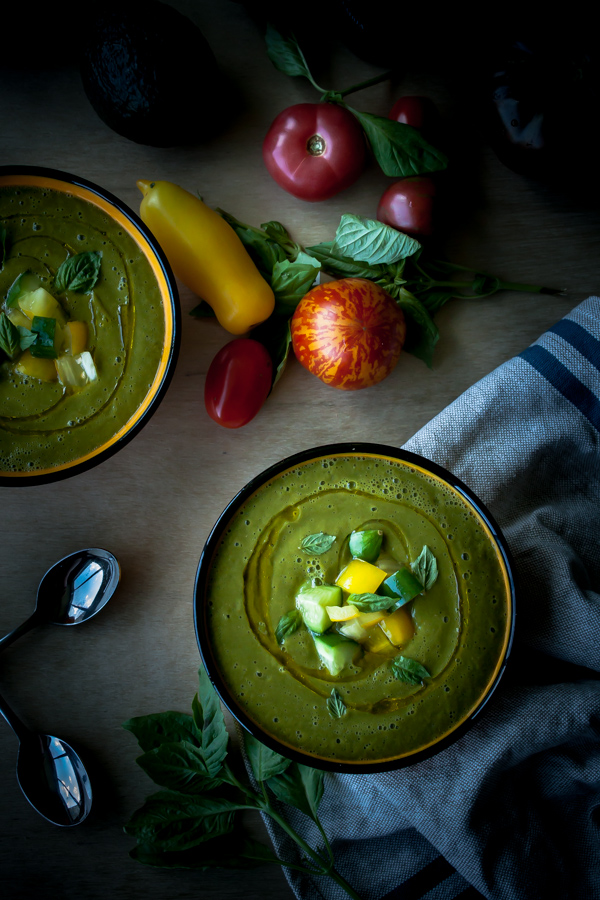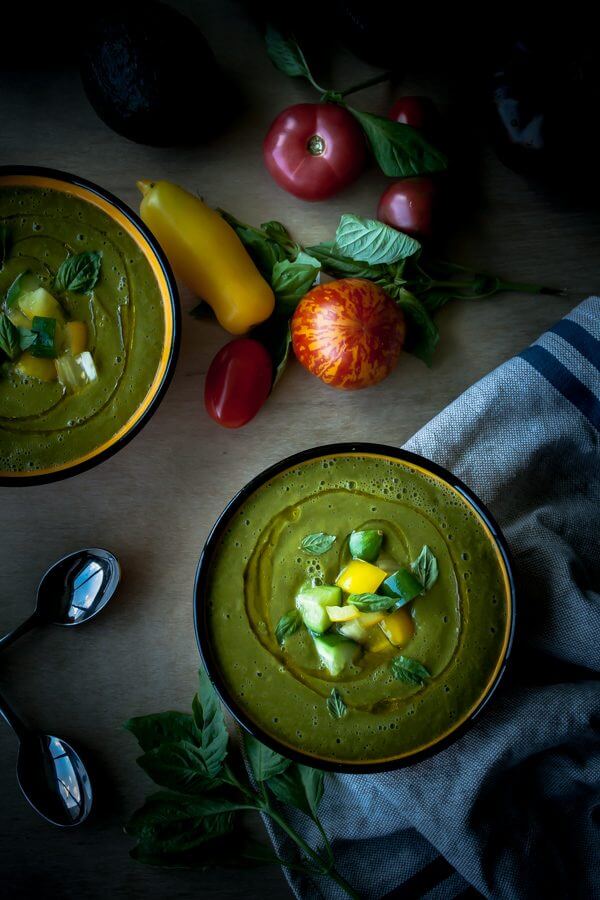 Traditional gazpacho is elevated (and enhanced!) with the addition of ripe avocado and fresh basil. Here are a few reader reviews – and serving suggestions:
"I took advantage of some home-grown tomatoes at my local Farmer's Market — mostly yellow tomatoes and some red. This version of gazpacho is absolutely delicious and I will be keeping this recipe handy. It's a great summer dish." – Nancy
"Made this last night and it was really good. I served it with bread spread with herbed goat cheese, and dipped in the soup it was rather tasty." – Jeff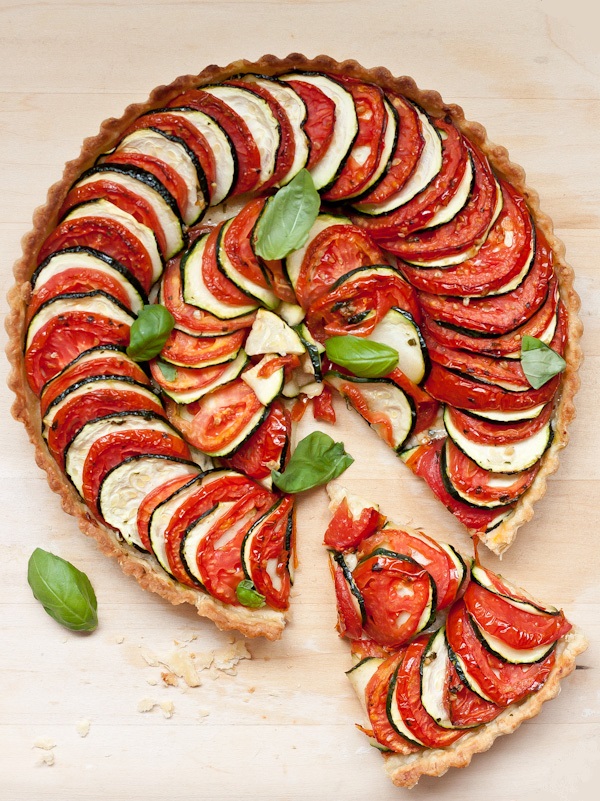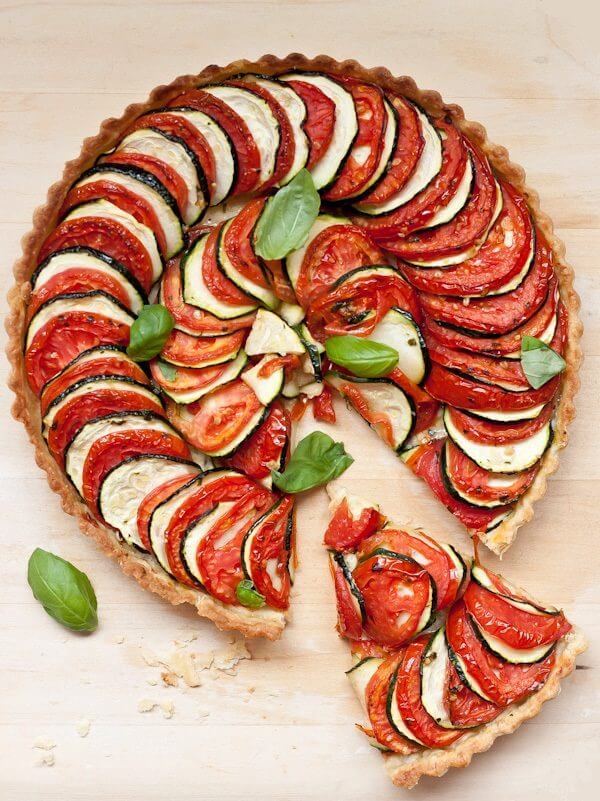 This tomato zucchini tart is years old, but one of my favorite recipes from culinary school! It takes a bit of love, but the end result is so, so worth it.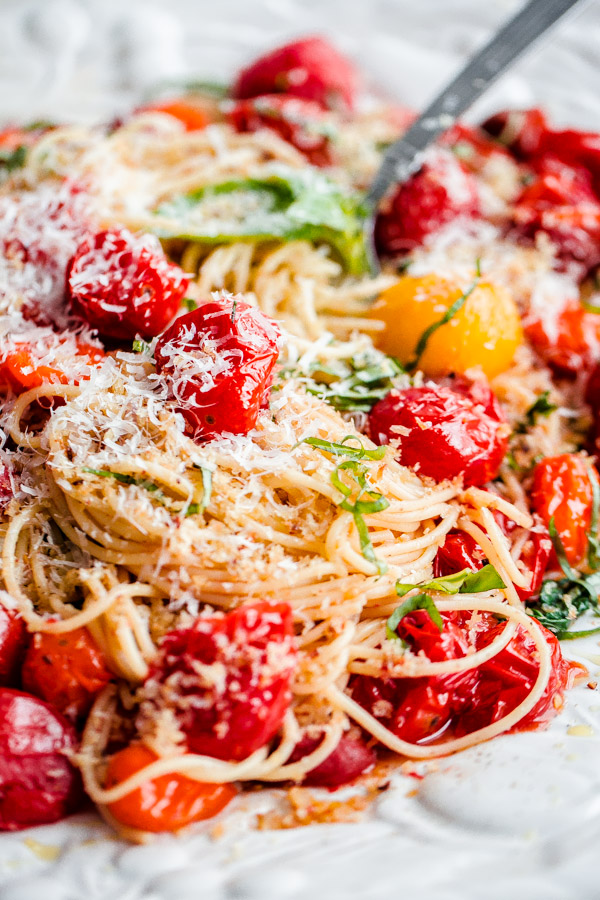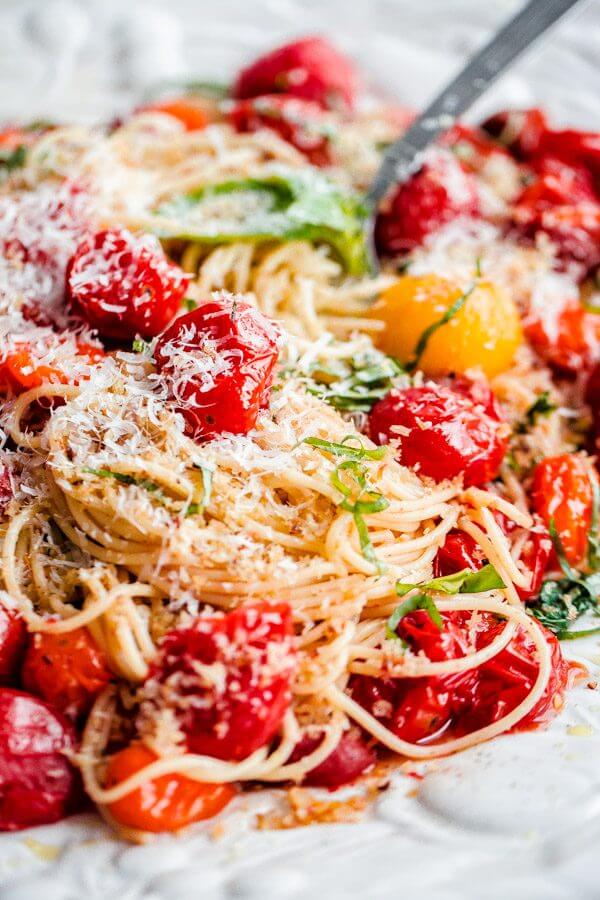 One of my favorite easy summer pasta recipes! This comes together incredibly quickly, and the garlic breadcrumbs take it totally over the top. Heck, just make the breadcrumbs and put them on all of your pasta dishes from now on.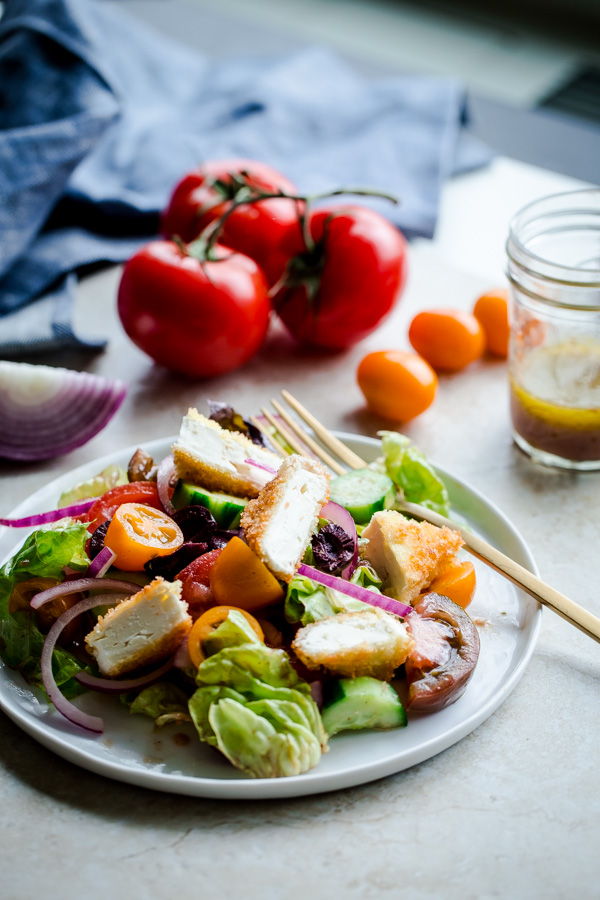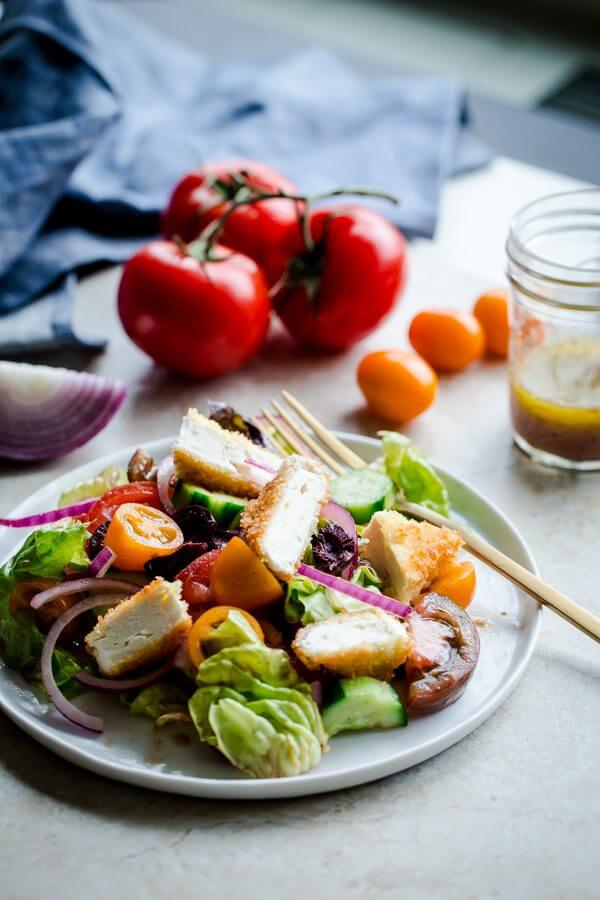 Juicy tomatoes are paired with pan-fried crispy feta for a fun twist on a classic Greek salad!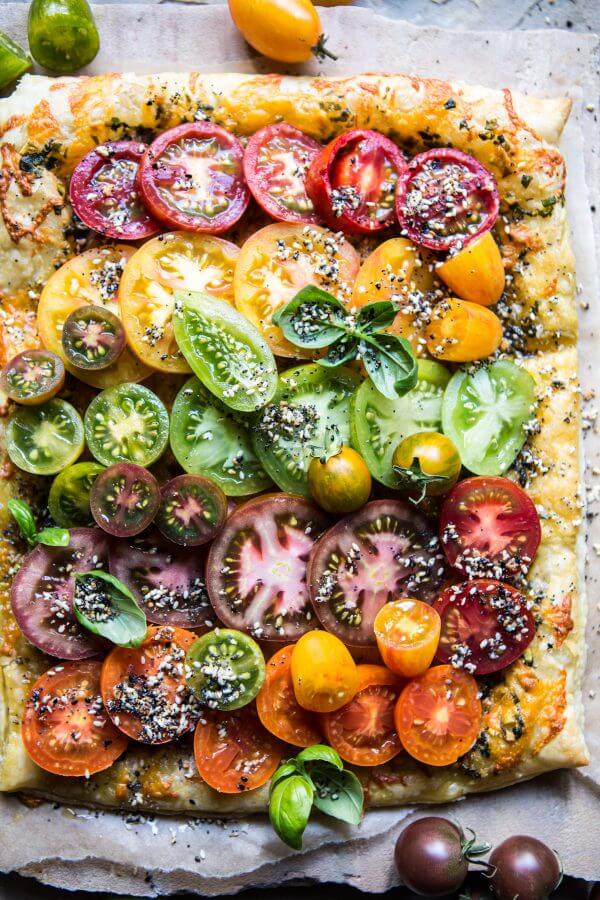 Raw tomatoes in all their glory – with cheddar cheese!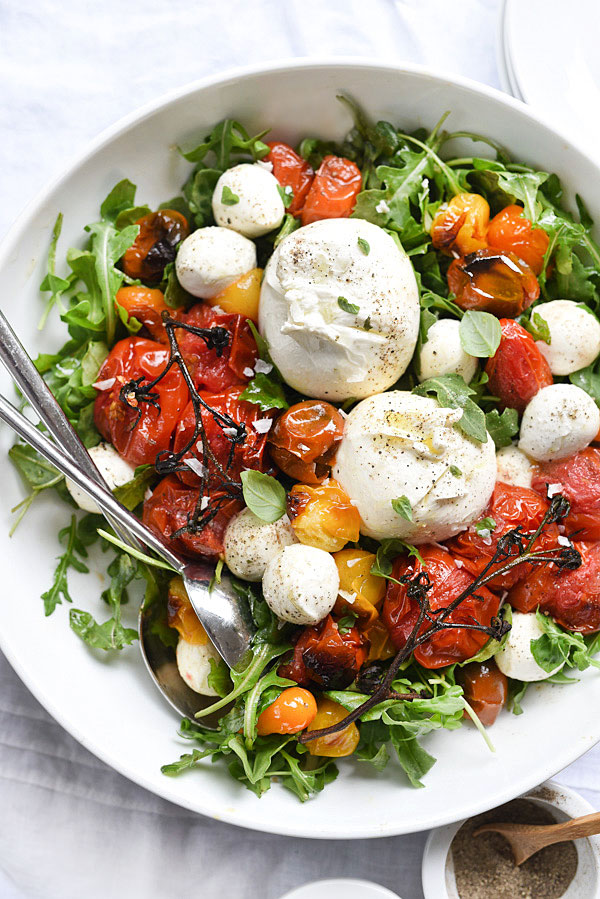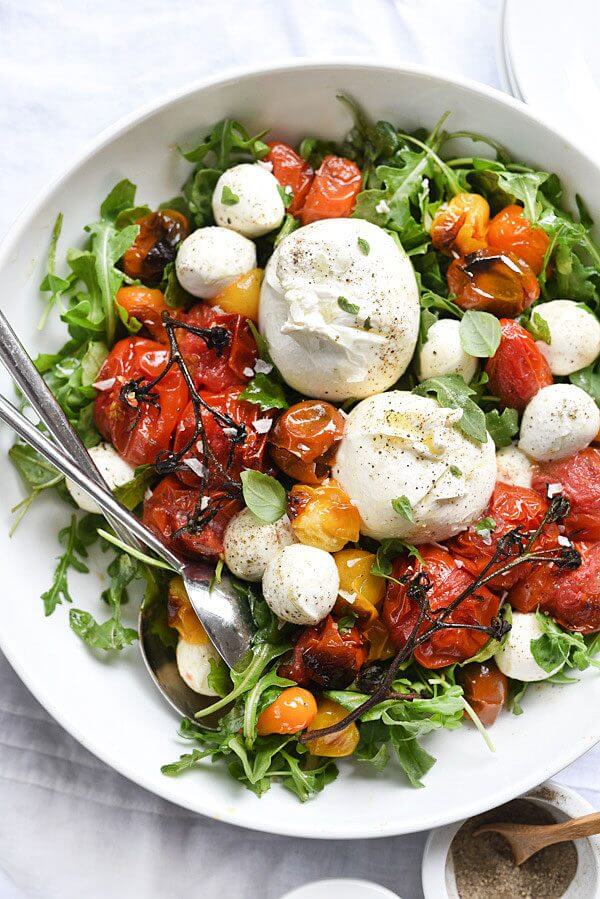 If you haven't made caprese salad with burrata cheese, you haven't lived.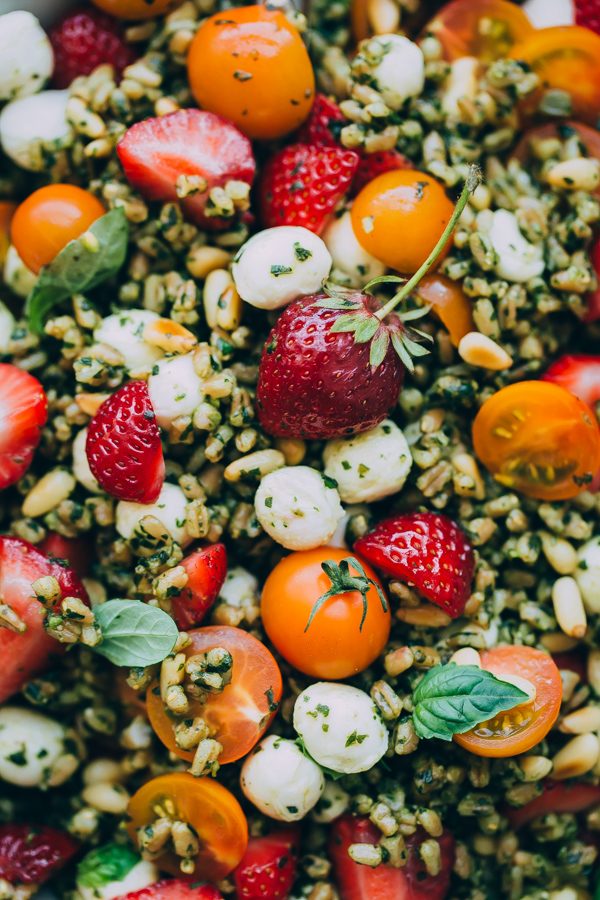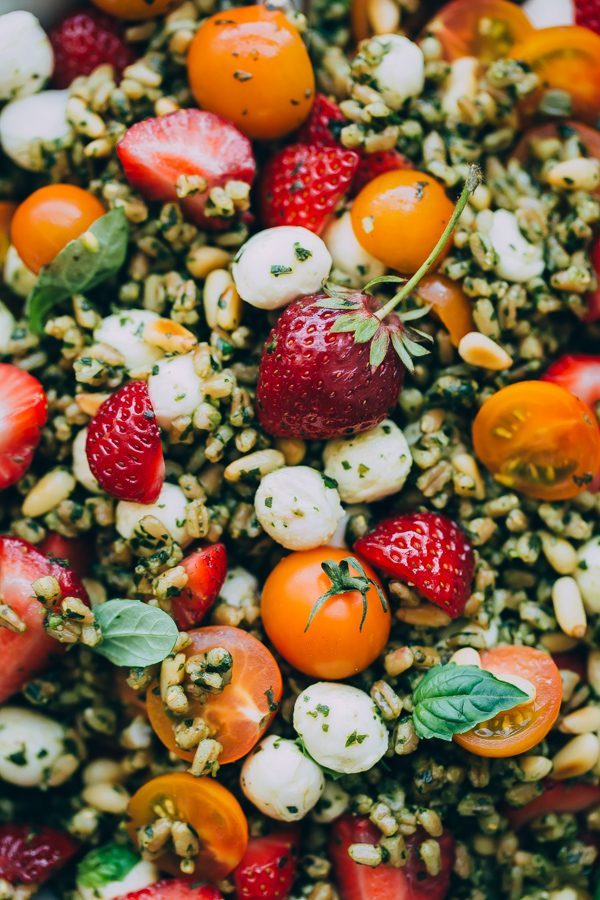 A reader recently shared that she added some fresh mint and lemon juice to the pesto in this caprese farro salad – I can't wait to try that version!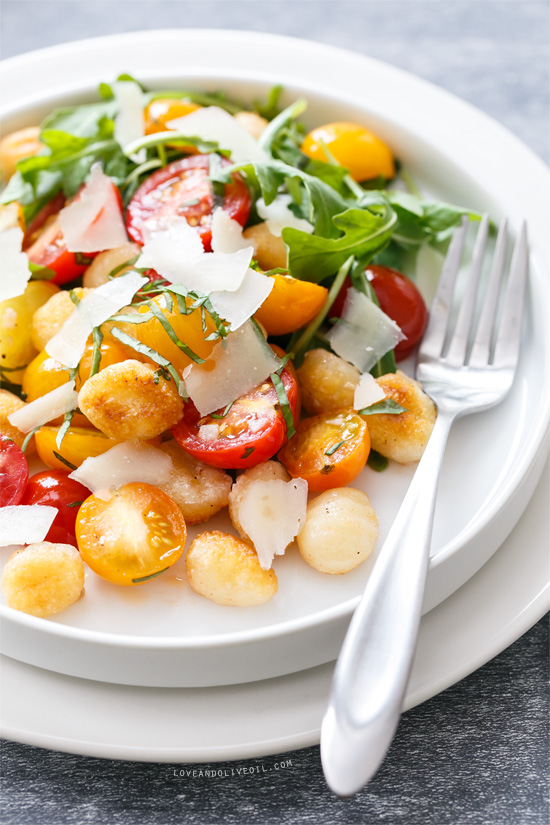 I love this mixture of crispy warm gnocchi, raw tomatoes, and my favorite parmigiano-reggiano cheese. Salad without gnocchi won't ever be the same.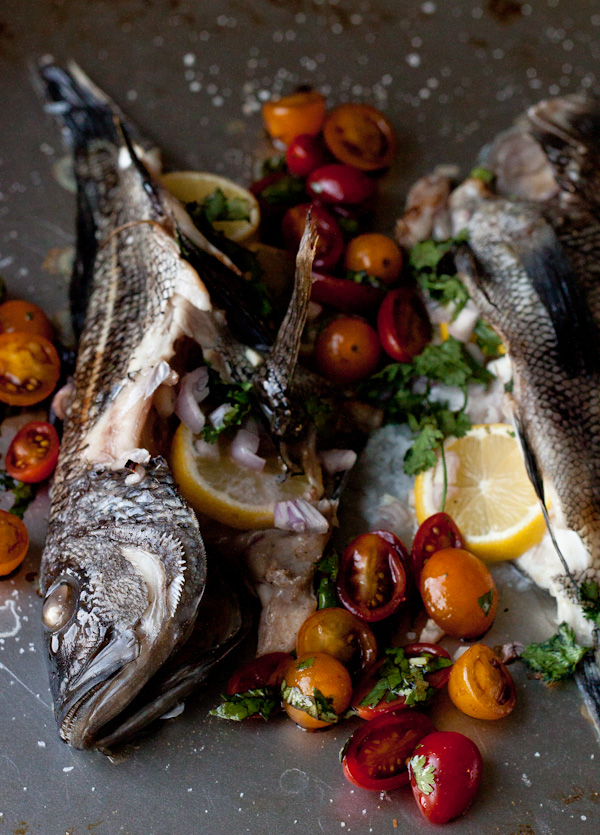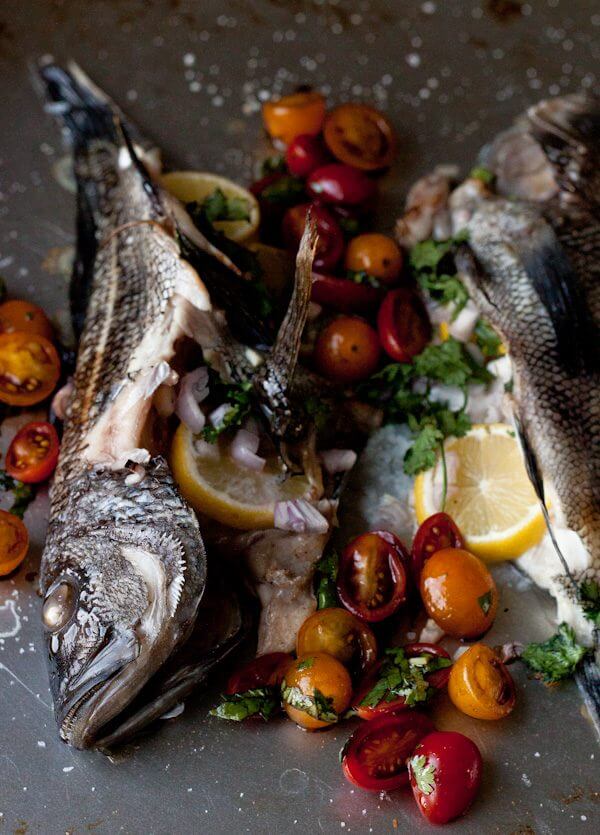 Don't be afraid to cook whole fish! It is so much more flavorful than fillets.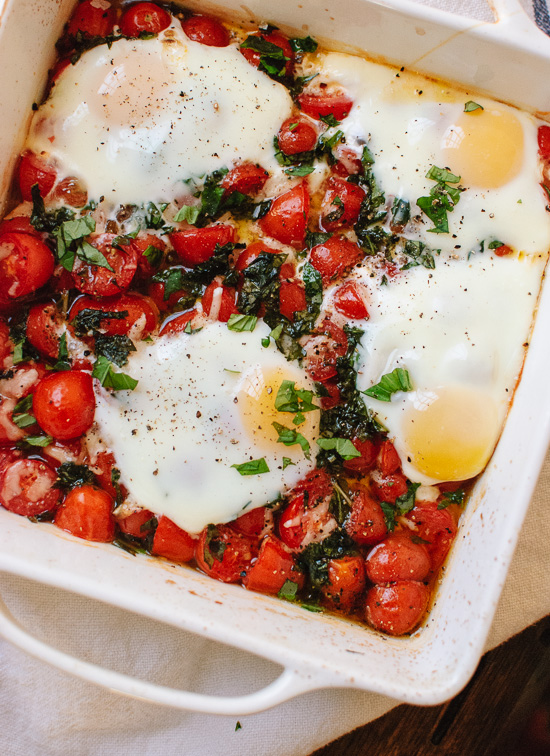 This should absolutely be on your breakfast menu tomorrow morning. Preferably with a side of crusty, great bread.
This post contains affiliate links, which means that I make a small commission off items you purchase at no additional cost to you. Please read my
privacy policy
for more information.