The Weekly Mix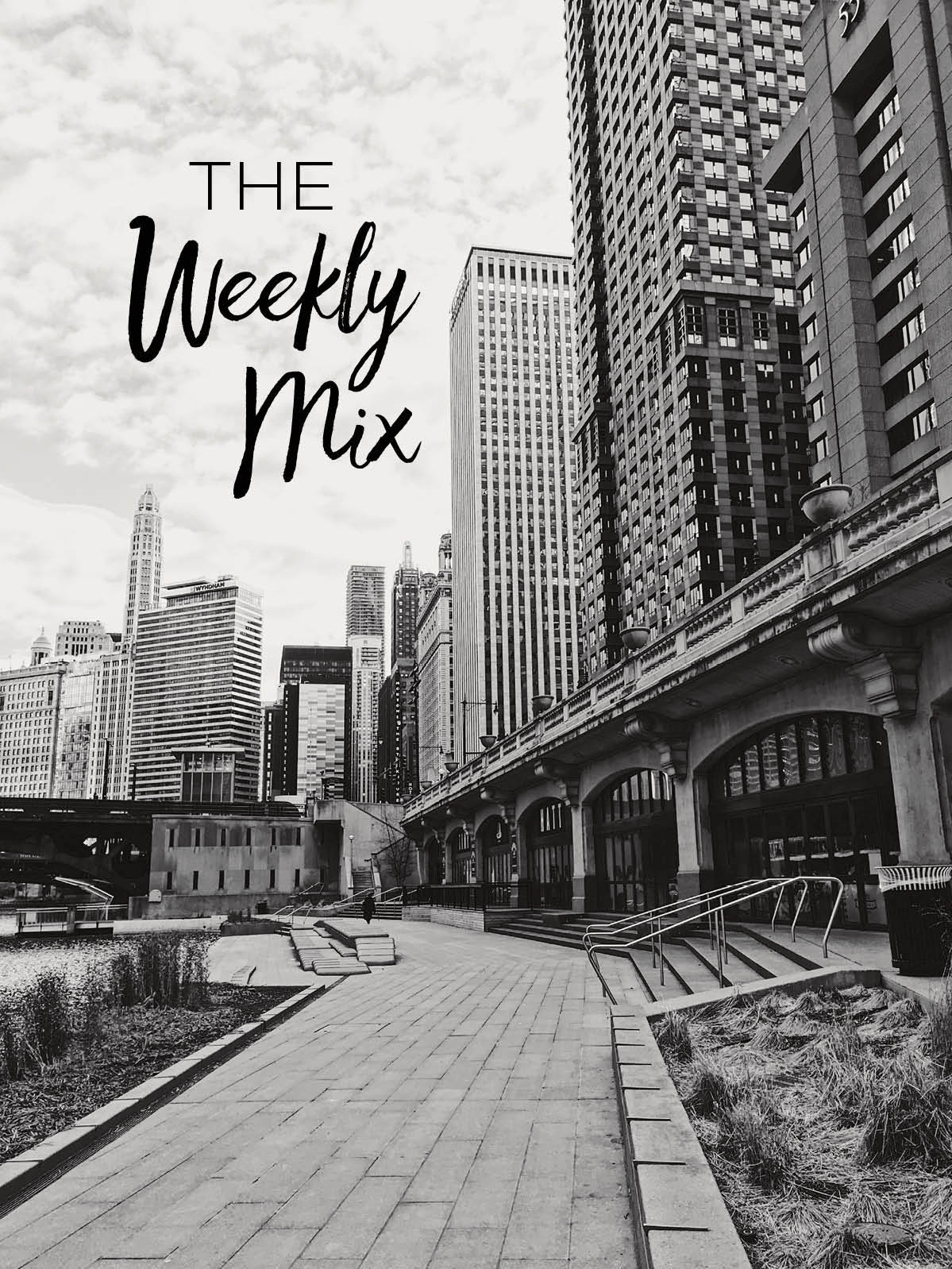 This week started slow (that's what cutting out sugar, dairy, and carbs will do to a girl), but ended very fast! I'm headed to the airport as you're reading this to fly to NYC for the weekend to visit my newest nephew. I have snacks on hand and my camera in tow to take all of the pictures. It's always a fun change of pace to take pictures of babies instead of food! I'll be sharing lots of little videos – and sharing how I'm surviving Whole30 on the road – on Instagram stories.
On a completely unrelated note, I made my friend Kristin's overnight cinnamon rolls last weekend and they were to die for. Basically my dream cinnamon roll and easy to prepare for a weekend breakfast. Please make them and allow me to live vicariously through you. A certain dog might have attempted to steal one right from underneath me.?? [see picture below]
Important question for you: how do you feel about cooking videos? Do you prefer casual ones or very short, edited ones? Find them helpful or not helpful? Please share your thoughts!
Have you guys been watching the live giraffe cam?! I feel like I heard about it weeks ago. And yet…still no baby.
Fell very hard for this natural white and wood toned kitchen reveal, which led me down the rabbit hole to this store. I'm lusting big time after this gorgeous fruit bowl.
Are you an abstainer or a moderator? I tend to be an abstainer (aka. probably why the idea of Whole30 sounds somewhat feasible to me).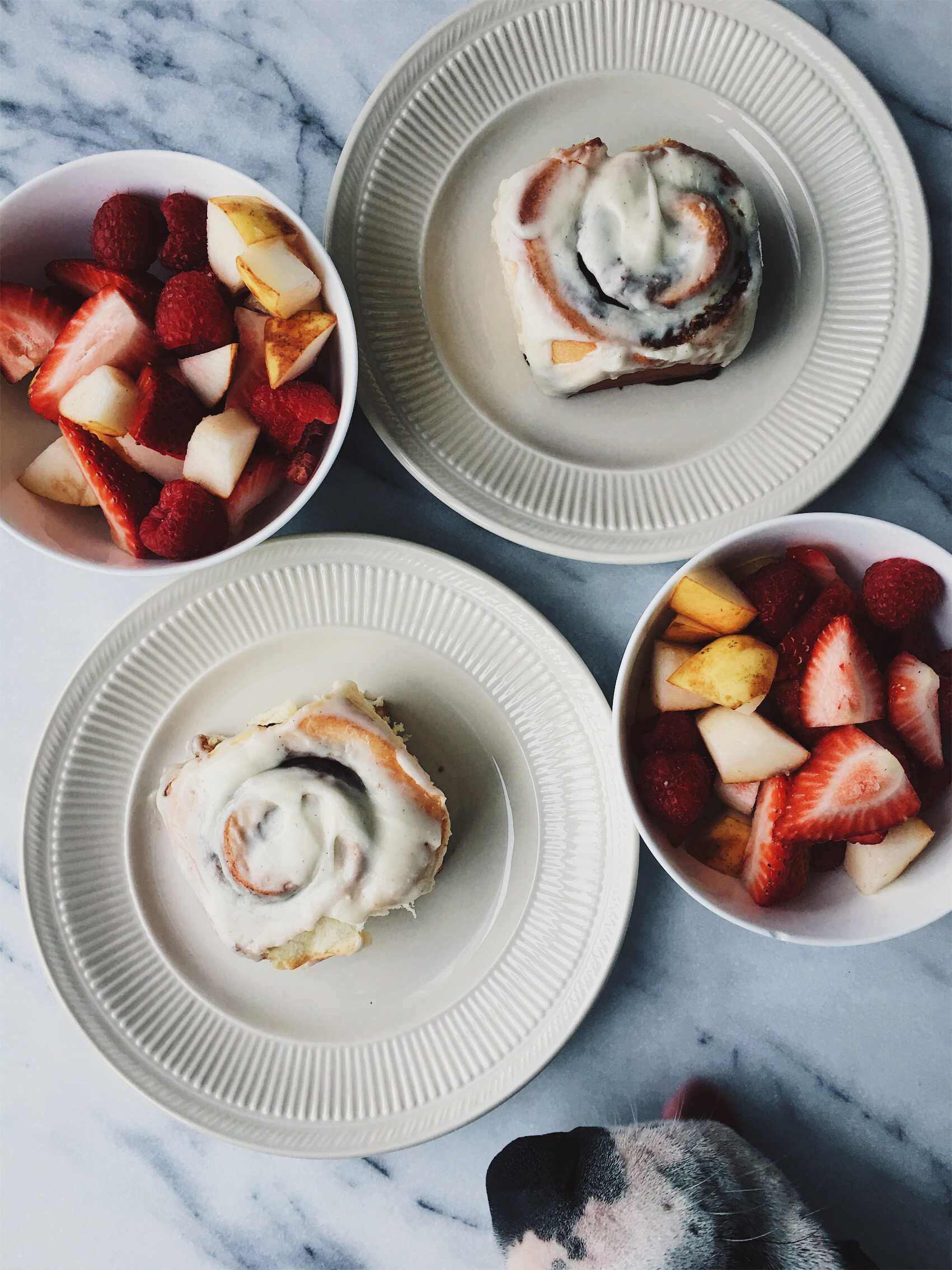 In case you missed it, consider adding this quinoa risotto to your meal plan for next week! It is fast, filling, and incredibly good for you. Be sure to check out Laura's cookbook too.
I love how Tracy incorporates art into her everyday life. I need to do more of this!
Definitely plan on making a rendition of these spicy noodle bowls in the next week or so. Asian flavors are calling to me right now.
This food care package is the definition of love. My kind of love.
Adulting is hard sometimes. These tips help. As someone who moved to a completely new city (with zero roots) I've found that number three helps a lot. Blogging and being part of the online community has been extremely helpful too.
I've been re-reading Eating on the Wild Side intermittently and it remains one of my favorite food resources. I wrote about it in last year's post on books to help you become a better cook.
Making this fish stew as soon as I get my hands on some lemongrass. I can eat it!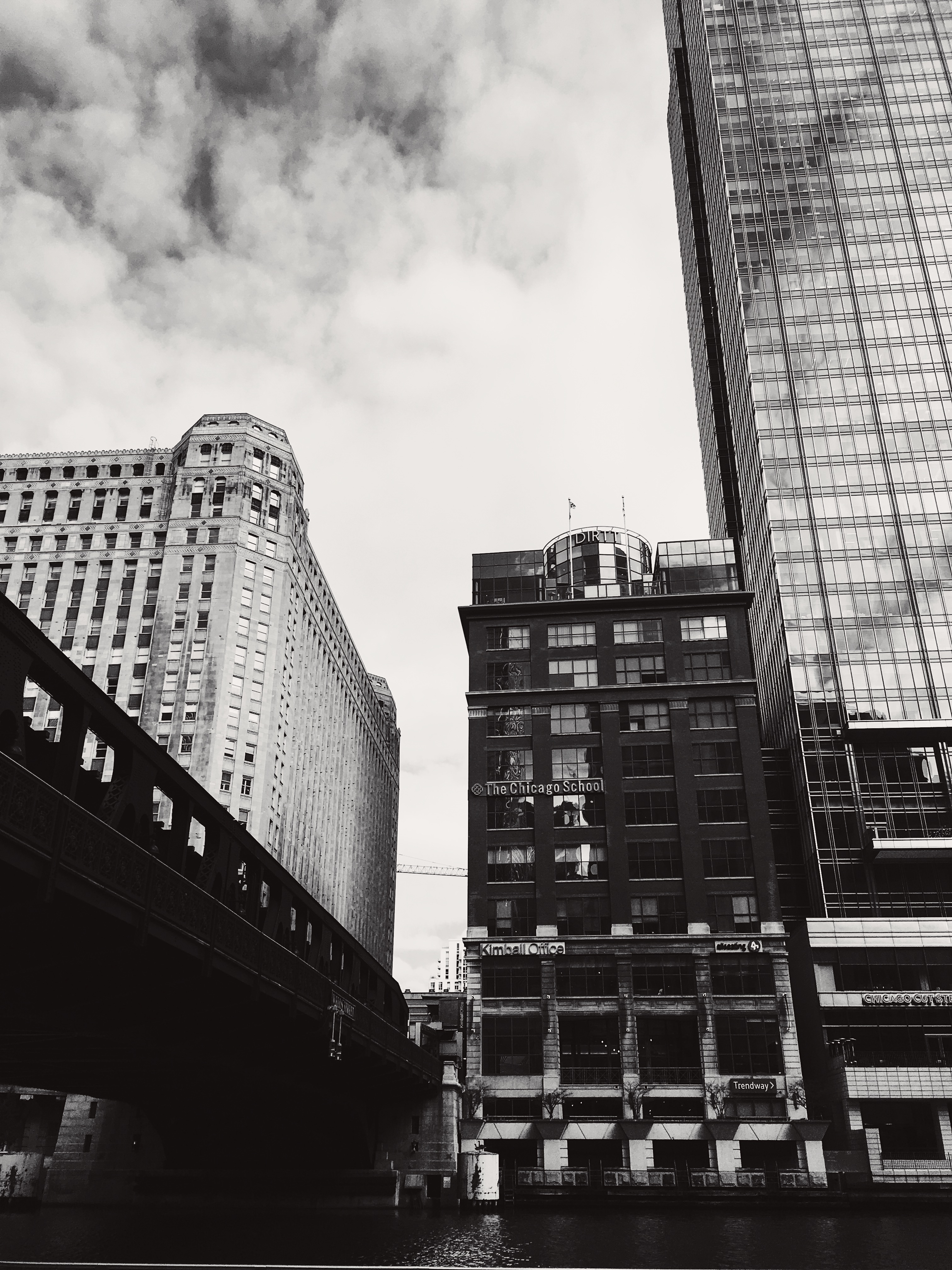 We literally had a tornado warning in Chicago earlier this week. We had a short snow shower yesterday. Now we're expecting temperatures in the high 60s on Monday. ?
A hilarious parody of Netflix's Chef's Table (although I happen to love that series – have you watched the most recent season?).
Since I can't have yogurt right now, chia pudding is the next best thing.
Chicken dinner inspiration for every day of the month.
Heather happened to start Whole30 on the exact same day as me and she's sharing a day-to-day diary (as well as recipes) on her blog. I have to say, it's fascinating to hear about other people's experiences doing it!
And…I'm out. Dump all of your thoughts below. Hope you have a wonderful weekend!
This post contains affiliate links, which means that I make a small commission off items you purchase at no additional cost to you. Please read my
privacy policy
for more information.