The Weekly Mix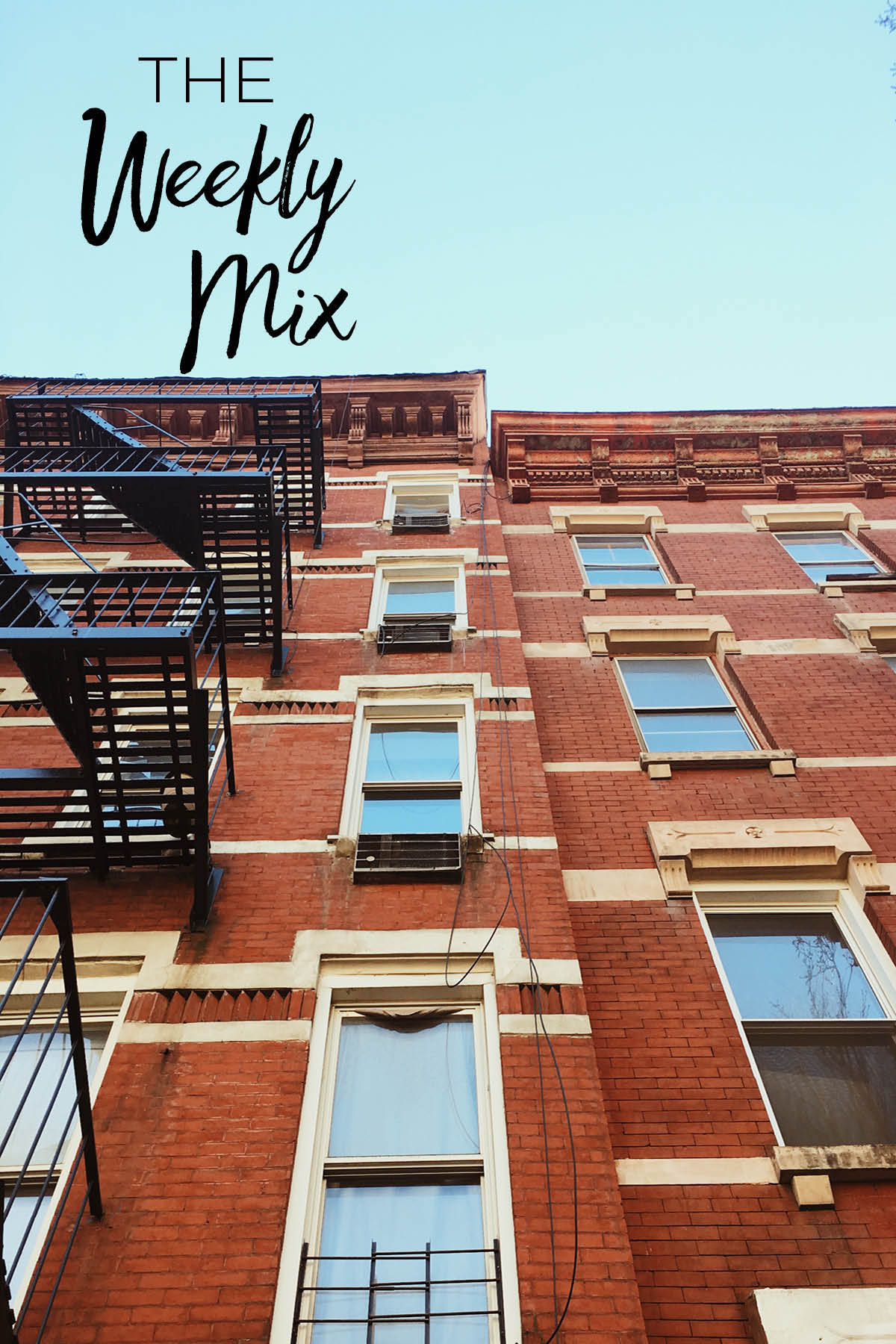 Hi! How are you?! There are so many things to share with you this week! First, I want to apologize for not sharing any new recipes  this week. Thanks for bearing with me!
Remember how I mentioned a few weeks ago that we might be moving? Well, that's officially happening! We had to make a quick decision this Monday, which is why I've been distracted with last-minute life things (applications, moving details, lease documents, etc.) these past few days. As strange as it sounds, we're actually moving into another apartment in our existing building. A unit happened to open up this week with a slightly better floor plan and additional storage – very necessary – and we're excited about it. Oh, and we're moving five days after we return from our trip to Japan in April. This seems to be the story of our life.
We flew down to New York City last weekend to meet the newest (less than two weeks old) addition to our family, Oscar, and spend time with my sister, brother-in-law, and our first nephew, Arthur. He is the cutest little thing (with talon like nails!). I brought all of my camera gear and we did a photo session on Saturday. Oscar was a champ, allowed me to maneuver him multiple times, and slept through most of it. Success!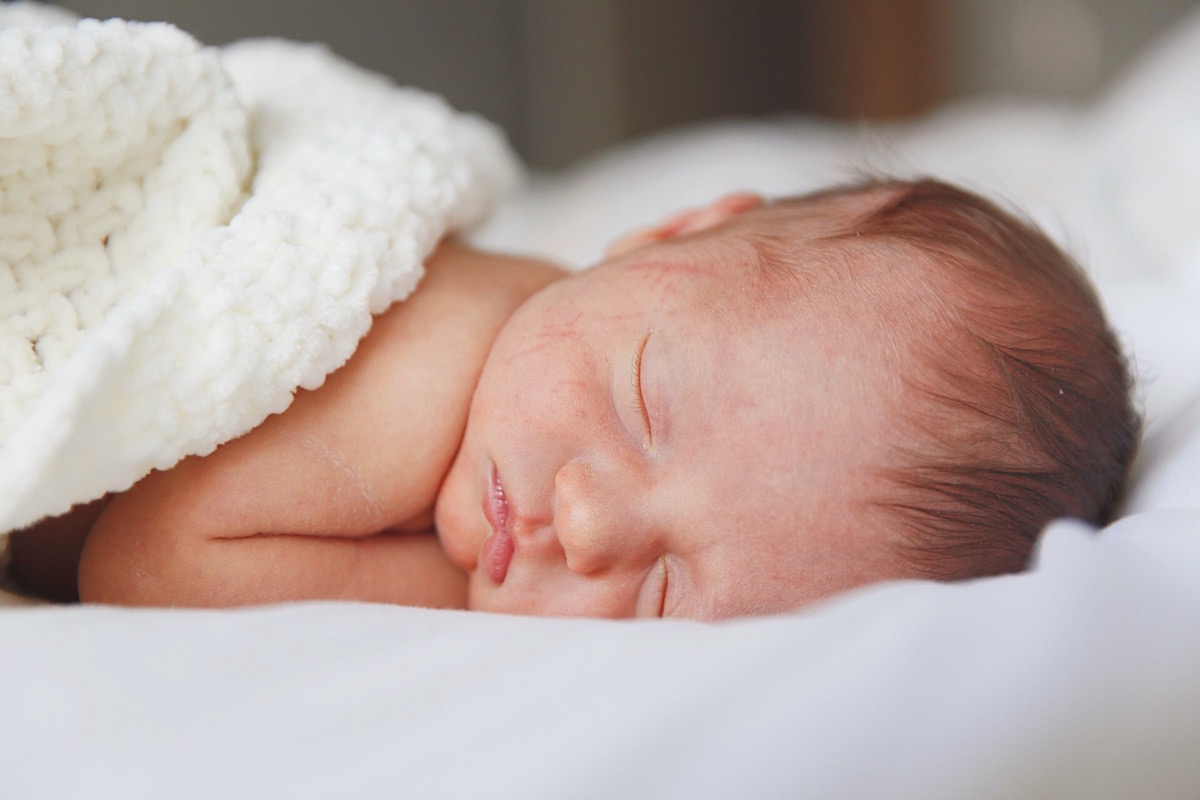 By the way, all of these photos were imported onto my phone via wifi from my Canon 6D (using my 24-70mm lens) and quickly edited with VSCO.
I love doing this, because it allows me to quickly send quick proofs/previews to family members before I edit the real files on my computer.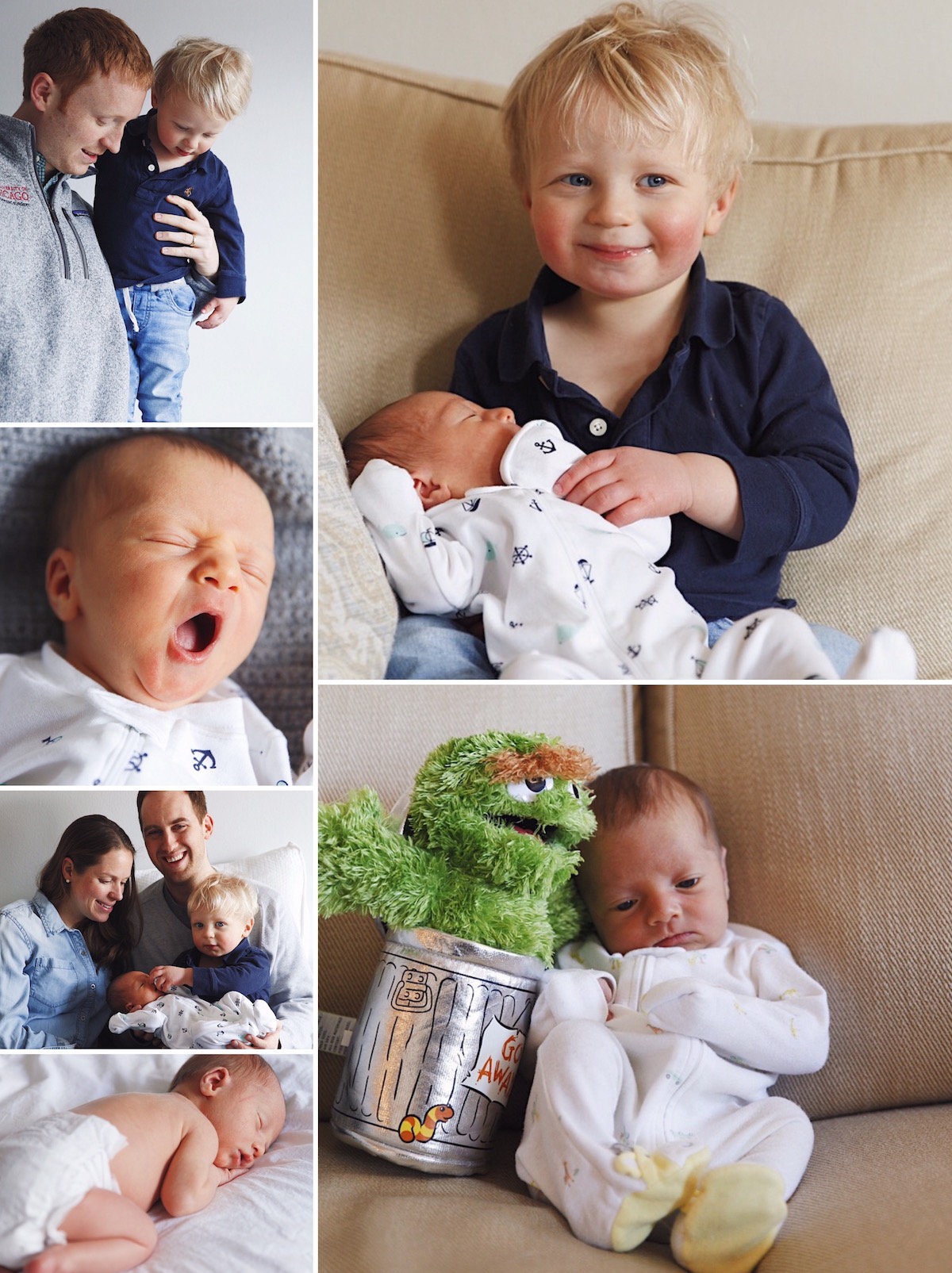 On a related note, I survived Whole30 on the road! Today marks day 12, which means I have 18 more days to go. Technically more if I'm counting the reintroduction phase. Thankfully, traveling was easier than expected because we stayed in every night (newborn), planned our dinners (we made this Mexican tortilla soup one night and hamburgers – sans buns for me – the other!), and my sister generously prepared for my arrival by buying almond milk and a few other necessities. I also brought a ridiculous number of snacks with me just in case.
Even though it was fairly easy to stick with, I did have to watch everyone else enjoy a bagel feast from Russ & Daughters (and cappuccinos from Oslo coffee) on Saturday morning. I ate eggs for the billionth time. Aka. not the highlight of my life. I'm not going to lie: traveling during Whole30 should be avoided at all costs.
I'm continuing to share behind-the-scenes of my daily meals (and experiments!) over on Instagram stories, if you want to join me!  I'll be sharing more overall recaps and meal inspiration on the blog next week.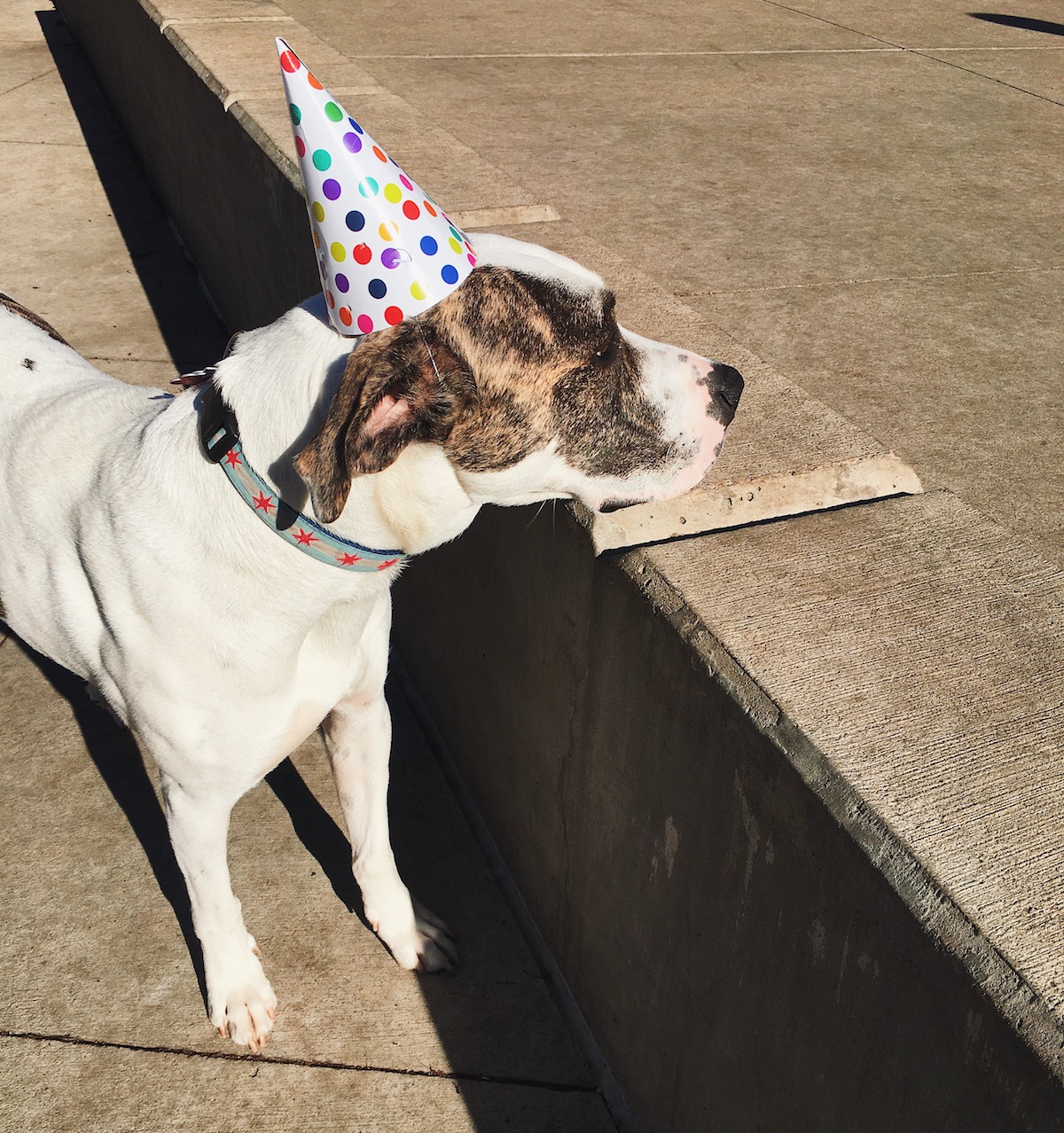 In other news, Marley's fourth birthday is this Saturday! I can't believe it has been almost a year since we adopted this goof ball. He's got his party hat ready, and one of his dog friends in the neighborhood got him one of those crazy dino bones. Such a hard life.
Last but not least, here are a few things that I'm loving right now:
The Chicago river is being dyed green this weekend! Here's some St. Patrick's recipe inspiration for the upcoming week: Guinness Stout Cake, Roasted Asparagus Wheat Berry Salad, Irish Soda Bread Scones.
A short ESPN video of one dog's unexpected journey with an adventure racing team. This is incredible!
Oh, and watch this too. So freaking adorable. ?
I poured through this cookbook on Monday and nearly quit Whole30 right then and there. All I want to do right now is start my own starter and make bread. Truth.
These shrimp sweet potato cakes that I can actually eat right now! Hallelujah. I'm loving Heather's daily dairy posts.
A healthy blueberry bran muffin that actually looks good. 
I keep hearing about these stasher bags! Very cool. Do any of you own one? I'm all for less plastic bags.
Loving the images in this amazing foodie guide to Israel.
The cutest little Neapolitan cake. As strange as it sounds, I'm really not craving anything sugary right now!
The saddest part of our upcoming move is that we can't bring our current oriental rug with us (it doesn't fit). It was passed on to us from Connor's mom and her own parents. We'll be putting it into storage, which means I'm on the search for rugs. Give me your favorite sources!
If money was no object (and I didn't have a dog who sits on everything), I would totally buy this sofa. I'm very into this velvet furniture trend.
And…I'm out. Dump all of your thoughts below. Hope you have a wonderful weekend!.
This post contains affiliate links, which means that I make a small commission off items you purchase at no additional cost to you. Please read my
privacy policy
for more information.