Tuna Crostini with Italian Antipasto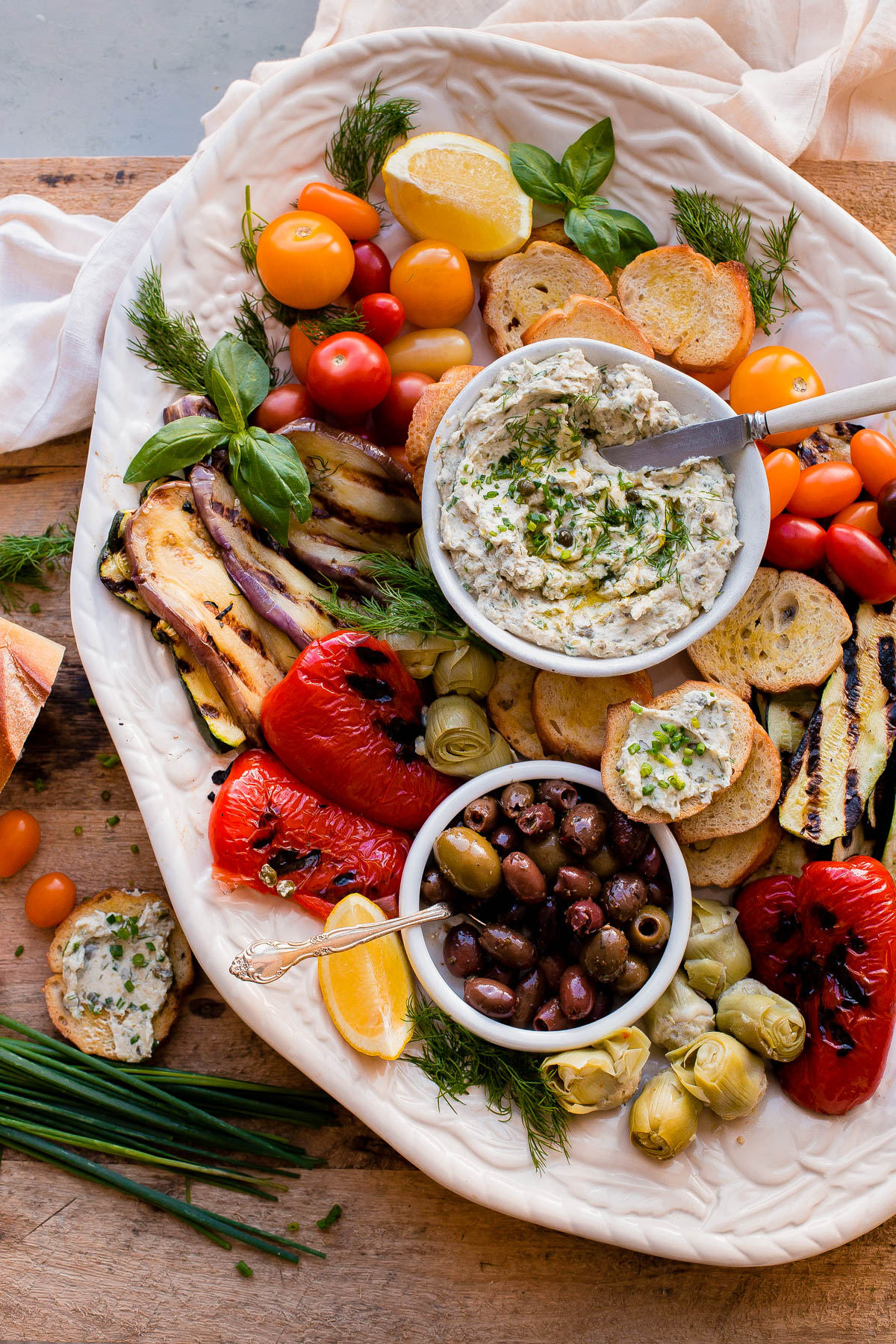 This post is brought to you by Bella Portofino. 
Appetizers are my favorite part of any meal. They allow us to do what we all love best: try little bites of as many different foods as possible. I could live on appetizers alone and be perfectly content.
In Italy, these foods are known as antipasto, which literally translates to "before the meal". Growing up, one of my fondest memories was visiting our local Italian restaurant and eyeing up the antipasto table.
The dishes were ever-changing, but the basic concept was always the same: grilled or marinated vegetables, olives, and some form of charcuterie, seafood, or meat. Foods that took little to no time to prepare or could be cooked ahead of time, and be served hot or cold.
Quintessential summer food in all its glory.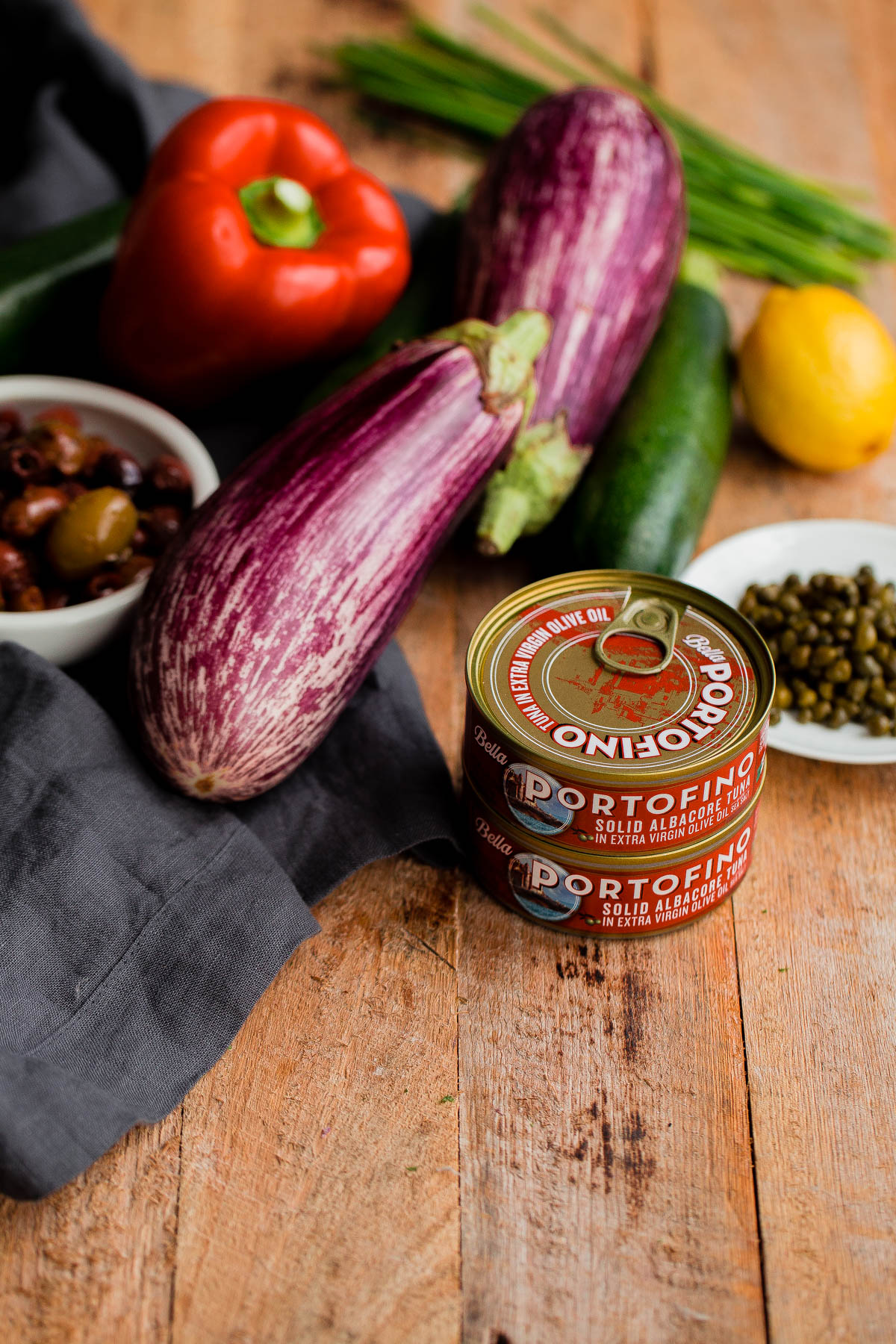 One of my goals this summer is to prepare simpler, no-fuss recipes for dinner. In that spirit, I've teamed up with my friends at Bella Portofino to bring you the most epic Italian antipasto platter.
It is loaded with goodies: homemade tuna crostini, grilled summer vegetables, briny olives, marinated artichokes, and juicy tomatoes.
If you enjoyed these tuna avocado boats, you will absolutely love today's recipe!


The star of this antipasto platter is the homemade tuna crostini. Crispy baked baguette slices topped with a creamy tuna herb spread. The spread is a simple mixture of extra virgin olive oil packed tuna, mascarpone, fresh lemon zest, capers, chives, and dill. It comes together in seconds!
For any simple preparation like this, it is essential to start with high-quality ingredients. I turned to Bella Portofino's hand-selected Albacore tuna, which has a mild, yet rich flavor. The tuna complements the buttery mascarpone without being overpowered. It also happens to be the best Albacore canned tuna I've ever had in my life.
The briny capers, lemon zest, and herbs help cut the richness of the mascarpone and lend a bright, herbaceous flavor to the tuna.
It is one of the easiest and most flavorful appetizer spreads that I've made in quite some time. It also spreads fantastically, so don't skimp on the crostini!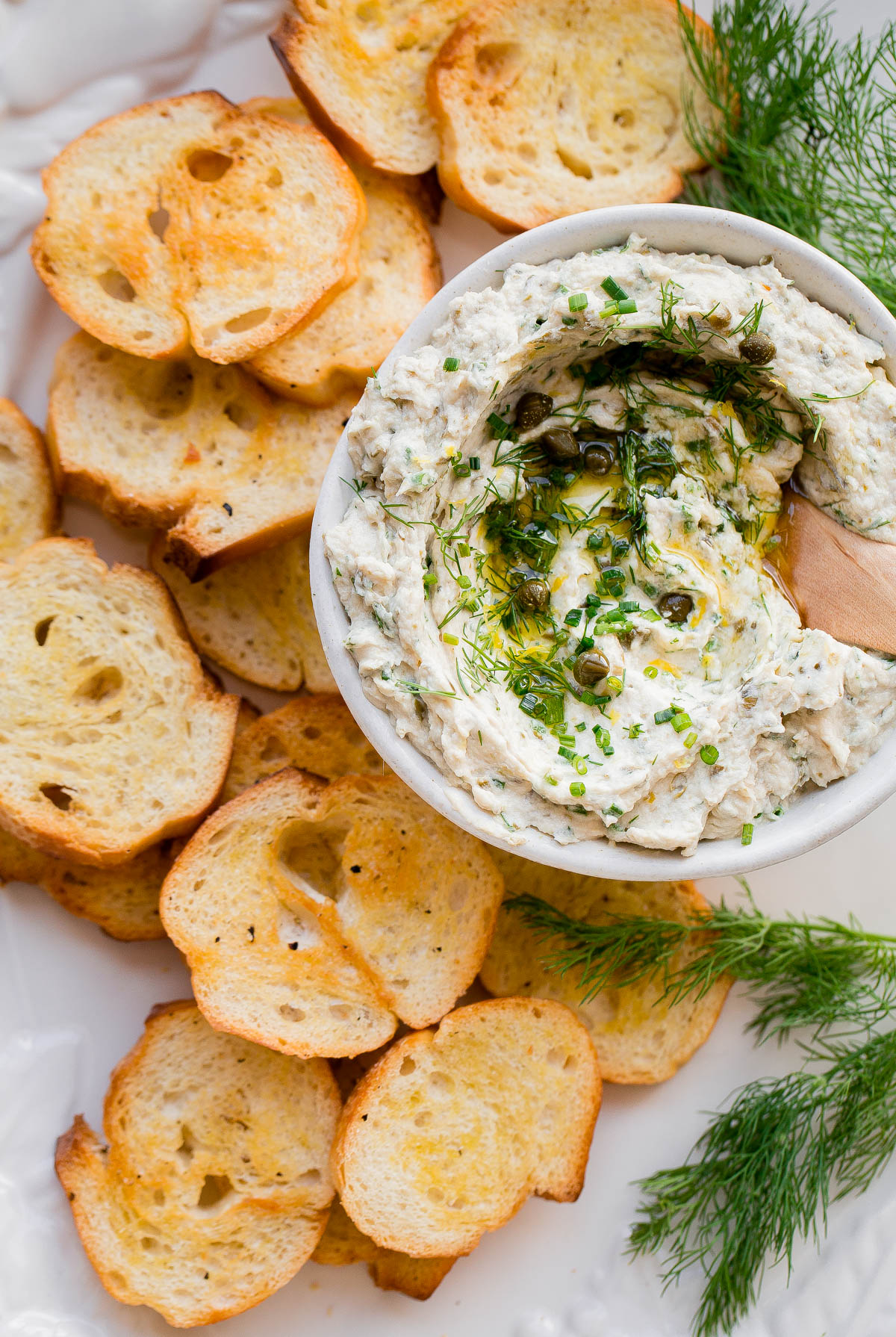 Similarly to the Yellowfin tuna, Bella Portofino's extra virgin olive oil packed Albacore tuna only contains three ingredients: hand-selected Albacore tuna, extra virgin olive oil, and a touch of sea salt.
While it may sound unconventional to combine mascarpone and canned tuna fish, the concept has Italian roots and was inspired by a classic Italian antipasto spread made from mascarpone, mustard, and anchovies.
I'm a much bigger fan of this herb-filled tuna version!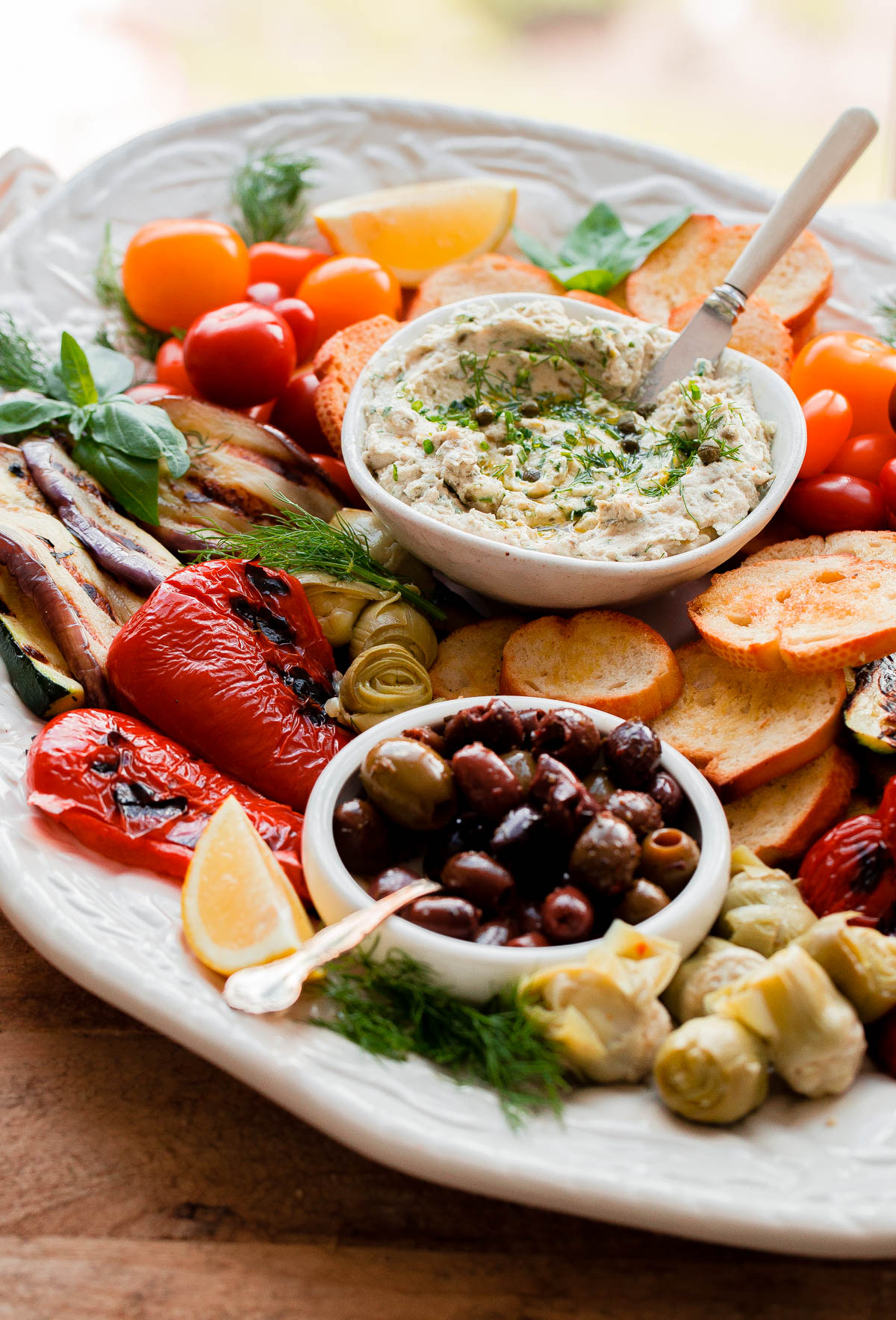 In keeping with any classic antipasto platter, I paired the tuna crostini with easy-to-prepare grilled vegetables, fresh tomatoes, and good-quality marinated olives and artichoke hearts. All of these flavors work extremely well together, but feel free to mix it up however you choose!
While this antipasto platter would make a fantastic appetizer spread for a crowd, it is substantial enough to serve as a meal unto itself. Aka: my dream meal. Buon appetito!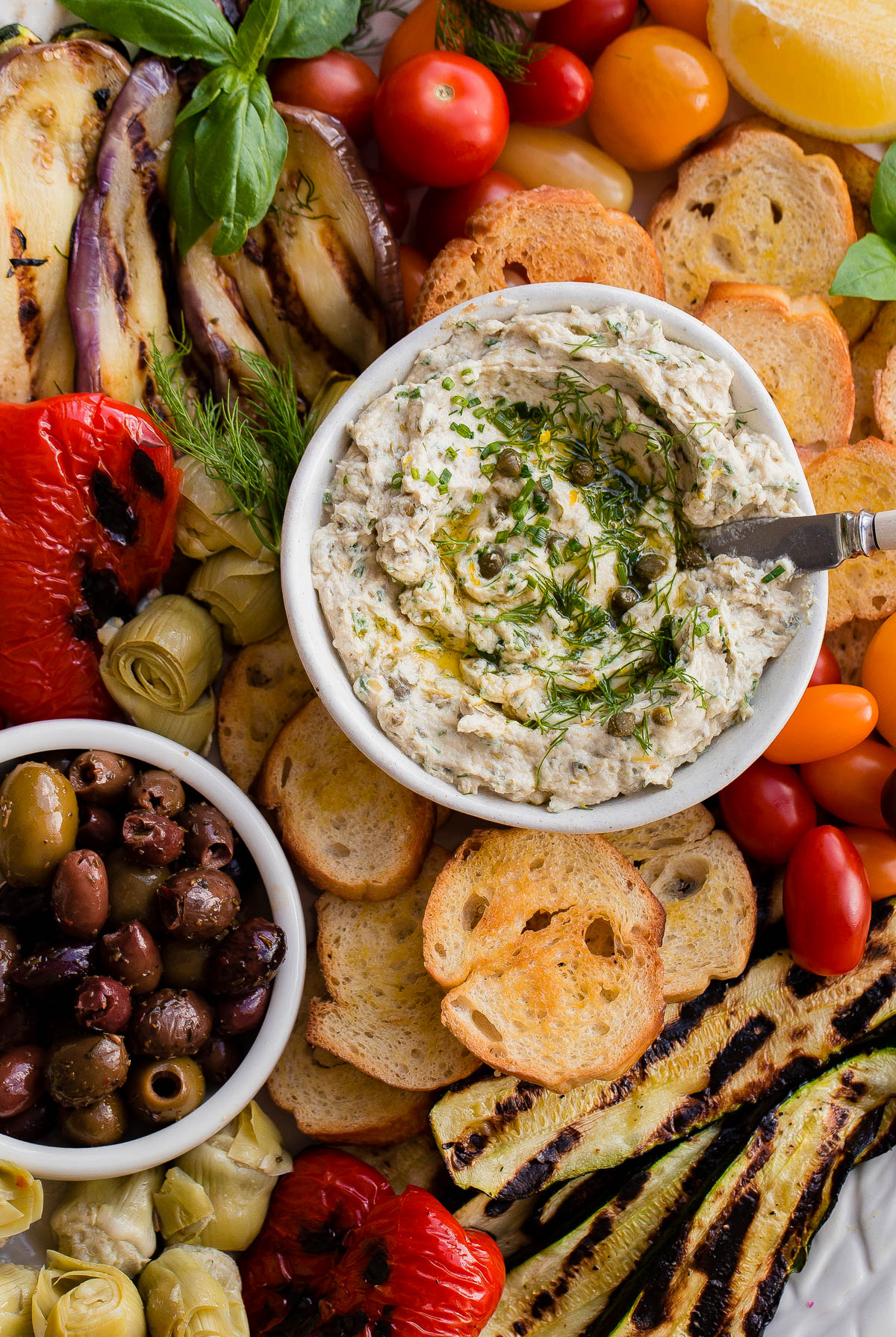 [recipe]
This post was created in partnership with Bella Portofino and I received compensation for my participation. Opinions are my own. Thank you for your support!