Vanilla Lemongrass Coconut Ice Cream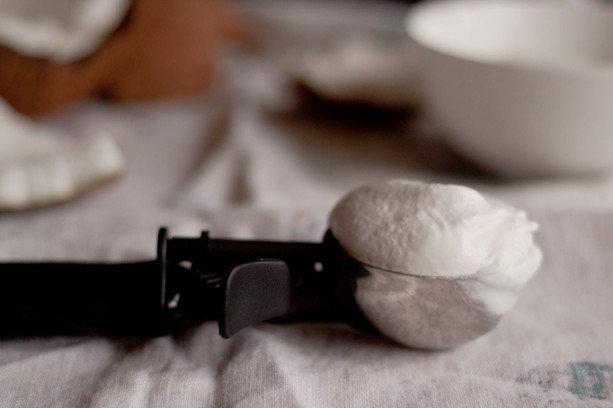 The first time I was introduced to lemongrass in a dessert, was during a trip to Glasgow, Scotland last (last) October.  It doesn't seem like the most obvious place to have first tried this, but it definitely left an impression on me.
I was there visiting my parents, while they were living abroad, and we went out for a delicious dinner at the nearby Hotel Du Vin, located a few blocks from their apartment.  Aside from having one of the best soups I've ever had in my entire life, the accompanying dessert, a lemongrass crème brulee, was also one for the books.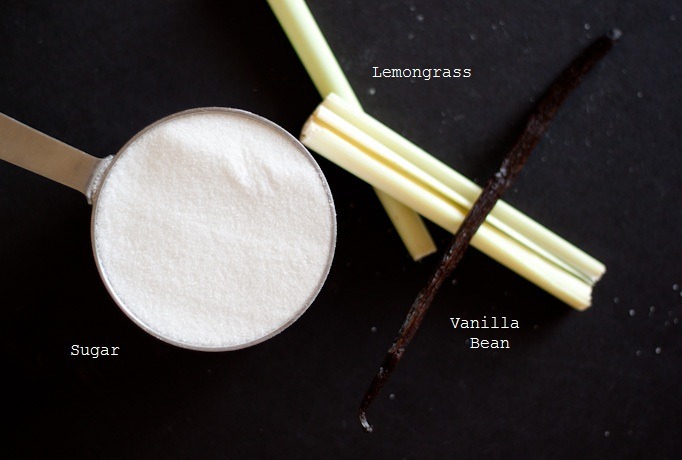 Since that trip, I've been meaning to do my own experimentation with this unique ingredient, generally reserved for savory, Asian inspired dishes.  Fast forward more than a year later…
This vanilla lemongrass coconut ice-cream is an incredibly simple, yet versatile recipe.  It's hard to believe, but a simple combination of full fat coconut milk and granulated sugar is enough to produce rich, super marshmallow-y ice cream.    I originally learned this trick while working the pastry station during my culinary school externship at the restaurant.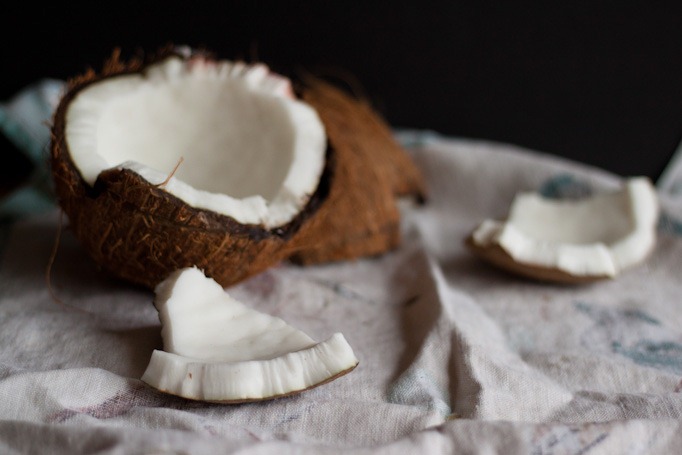 If you don't want to or simply can't find lemongrass, feel free to make this ice cream recipe without it. You can even leave out the vanilla bean, if you feel so inclined.  It still tastes great.
Or feel free to experiment with your own flavors and infusions.  I already have a few variations in mind, including cinnamon, banana, cardamom, chocolate, and various citrus fruits.  Though not all at the same time!  That might be a bit weird.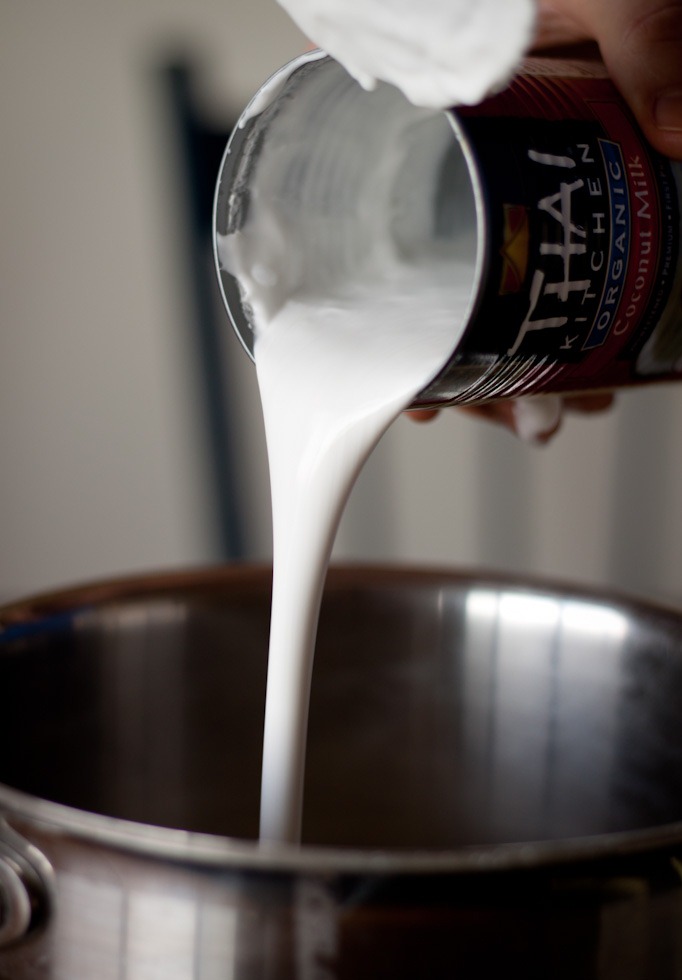 (Word to the wise?  Do not buy a whole coconut for photography purposes. That was technically Connor's brilliant idea. Turns out, they are near-impossible to open and will most likely leave a mess all over your kitchen floor.)
The essential parts of this recipe are the coconut milk and the sugar.  Feel free to play around and add any other flavors you might like!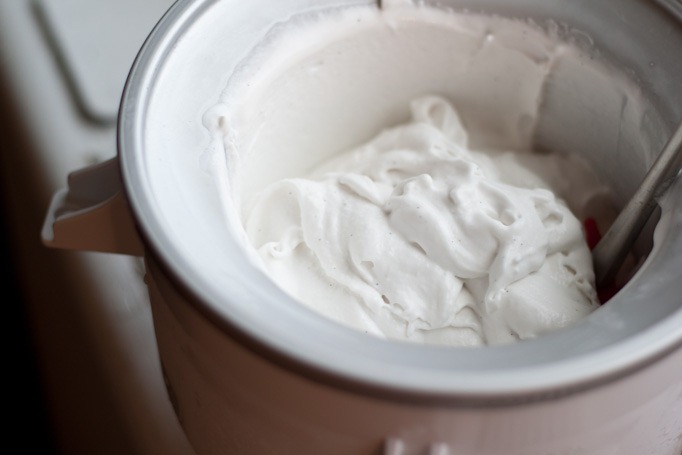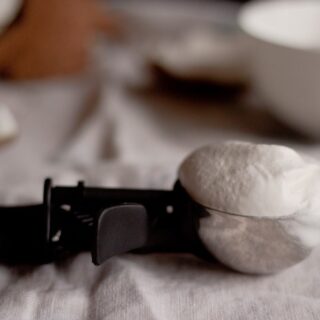 Vanilla Lemongrass Coconut Ice Cream
Yield: 1 Quart
Prep Time: 20 minutes
Additional Time: 2 hours
Total Time: 2 hours 20 minutes
Ingredients
2 cans (13.66 fluid ounces each) full-fat, unsweetened coconut milk
3/4 cup granulated sugar
3/4 ounce lemongrass stalks
1 whole vanilla bean
Instructions
Before opening the cans of coconut, shake gently (this will make them easier to pour out—as the fat and water tends to separate).
Combine coconut milk and sugar in medium sized saucepan. Place over medium-low heat and using spatula, stir continuously, until sugar has dissolved completely.
Using knife, cut vanilla bean lengthwise and scrape out the beans—add the beans and empty vanilla bean to the saucepan.
Slice the lemongrass stalks lengthwise, crush with the side of your knife, and chop roughly. Add to saucepan. Allow mixture to infuse over low heat for about 15 minutes, stirring occasionally.
Remove from heat, place in heatproof bowl (preferably a shallow, rather than deep bowl—more surface area will allow the mixture to cool down faster), cover with plastic wrap, and allow to sit overnight—this will allow the flavors to develop and strengthen.
Remove ice cream mixture from the fridge and strain through a fine-mesh strainer into an easily pourable container.
Pour the mixture into an ice cream maker, following the manufacturer's instructions.
Serve immediately (if you prefer a soft-serve type consistency), or freeze for an additional hour or so, until more firm.
Nutrition Information:
Yield: 4
Serving Size: 1
Amount Per Serving:
Calories: 231
Total Fat: 3g
Saturated Fat: 3g
Trans Fat: 0g
Unsaturated Fat: 0g
Cholesterol: 0mg
Sodium: 9mg
Carbohydrates: 52g
Fiber: 0g
Sugar: 50g
Protein: 0g
A Beautiful Plate provides nutritional information, but these figures should be considered estimates, as they are not calculated by a registered dietician.