Vanilla Lemongrass Coconut Ice Cream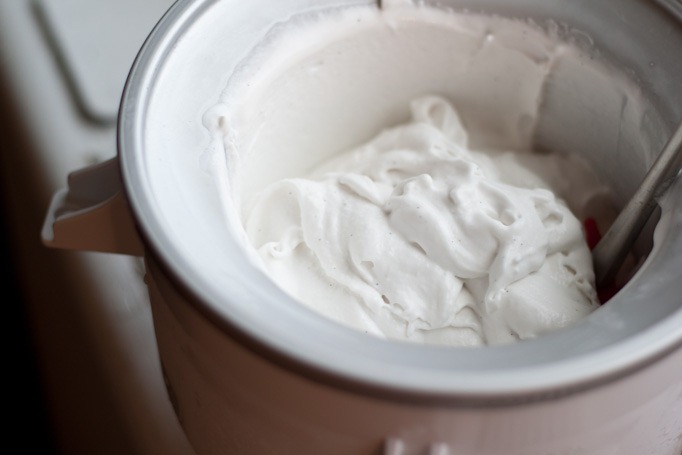 The first time I was introduced to lemongrass in a dessert was during a trip to Glasgow, Scotland in 2011. It doesn't seem like the most obvious place to have first tried this combination, but it left an impression on me.
I was visiting my parents while they were living abroad and we went out for an amazing dinner at Hotel Du Vin, located a few blocks from their apartment. Aside from offering one of the best soups I've had in my entire life, the accompanying dessert, a lemongrass crème brûlée, was also one for the books.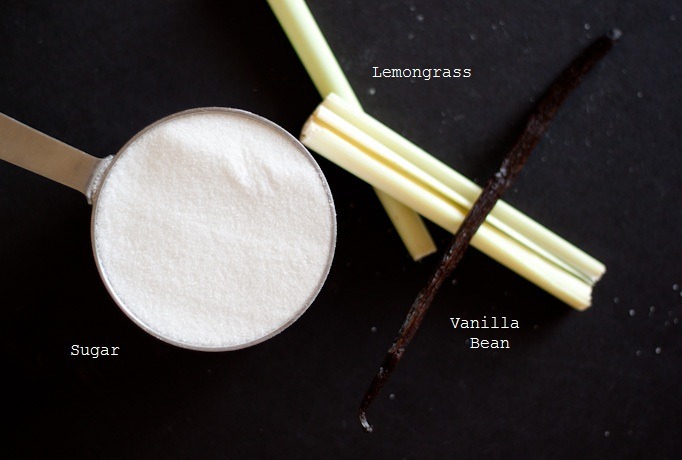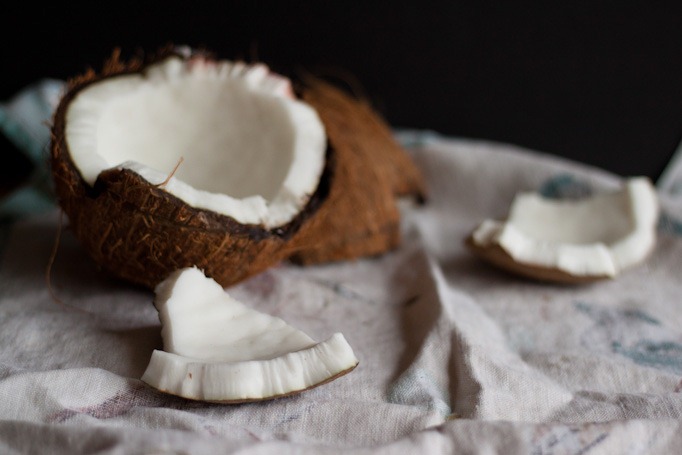 Since that trip I've been dying to make a lemongrass infused dessert. This vanilla lemongrass coconut ice cream is an incredibly simple recipe that comes together with almost no effort.
It is hard to believe, but a simple combination of full fat coconut milk and granulated sugar is enough to produce rich, super pillowy ice cream that happens to be dairy free.
I first learned this trick while working the pastry station during my culinary school restaurant externship.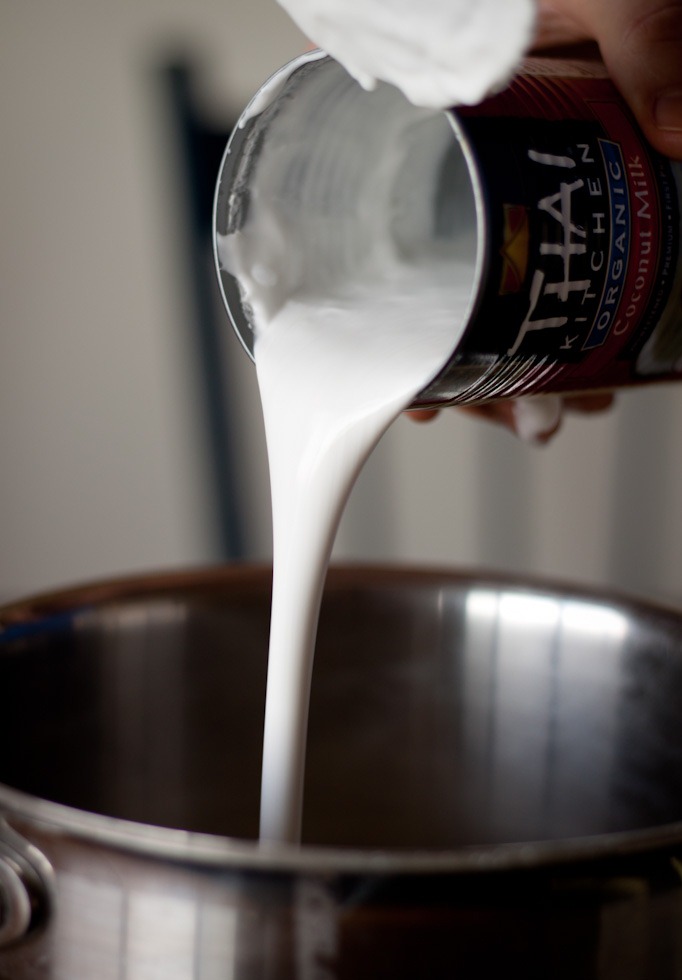 If you don't want to or simply can't find lemongrass, feel free to make this ice cream recipe without it. You can even leave out the vanilla bean if you feel so inclined. It still tastes great.
Or feel free to experiment with your own flavors and infusions or layer it with orange marmalade for a Creamsicle inspired treat.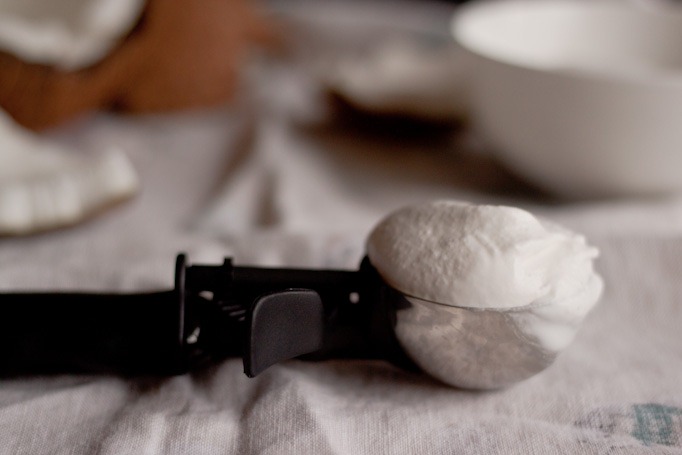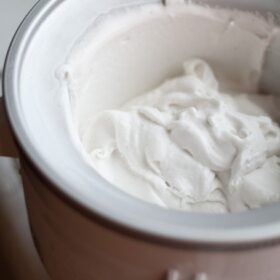 Vanilla Lemongrass Coconut Ice Cream
This naturally dairy free coconut ice cream is prepared with full fat coconut milk and infused with fresh lemongrass and vanilla bean. It is hard to believe, but a simple combination of full fat coconut milk and granulated sugar is enough to produce rich, super pillowy ice cream that happens to be dairy free.
Ingredients
2 (14.5-ounce) cans full fat coconut milk
¾ cup (150g) granulated sugar
1 whole vanilla bean
¾ ounce (20g) fresh lemongrass
Instructions
Before opening the cans of coconut, shake gently (this will make them easier to pour out as the fat and water tends to separate). Combine the coconut milk and sugar in medium saucepan. Place over medium-low heat and stir continuously until the sugar has completely dissolved.

Using a knife, slice the vanilla bean in half lengthwise and scrape out the beans. Add the vanilla bean paste and empty vanilla bean pod to the saucepan with the coconut mixture.

Slice the lemongrass stalks in half lengthwise, crush with the side of a knife, and chop roughly. Add to the milk mixture and stir everything together. Allow ice cream mixture to infuse over low heat for about 15 minutes, stirring every now and then.

Remove from the heat, transfer mixture to a heatproof bowl (preferably a shallow bowl with more surface area - this will allow the mixture to cool down more quickly). Cover the bowl with plastic wrap and transfer to the refrigerator to chill and infuse overnight.

The next day, set a fine-meshed sieve over a large bowl or pitcher. Remove ice cream mixture from the fridge and strain, discarding the lemongrass pieces and vanilla bean pod.

Pour the mixture into an ice cream maker and churn according to the manufacturer's instructions. Transfer ice cream to a container, cover the surface with plastic wrap or parchment paper, and freeze for a minimum of 6 hours or preferably overnight before serving.
Serving: 1serving, Calories: 231kcal, Carbohydrates: 52g, Fat: 3g, Saturated Fat: 3g, Sodium: 9mg, Sugar: 50g
This post contains affiliate links, which means that I make a small commission off items you purchase at no additional cost to you. Please read my
privacy policy
for more information.