Vegan Cauliflower, Potato, and Chickpea Curry
This vegan cauliflower curry is hearty, filling, and comes together in just 45 minutes.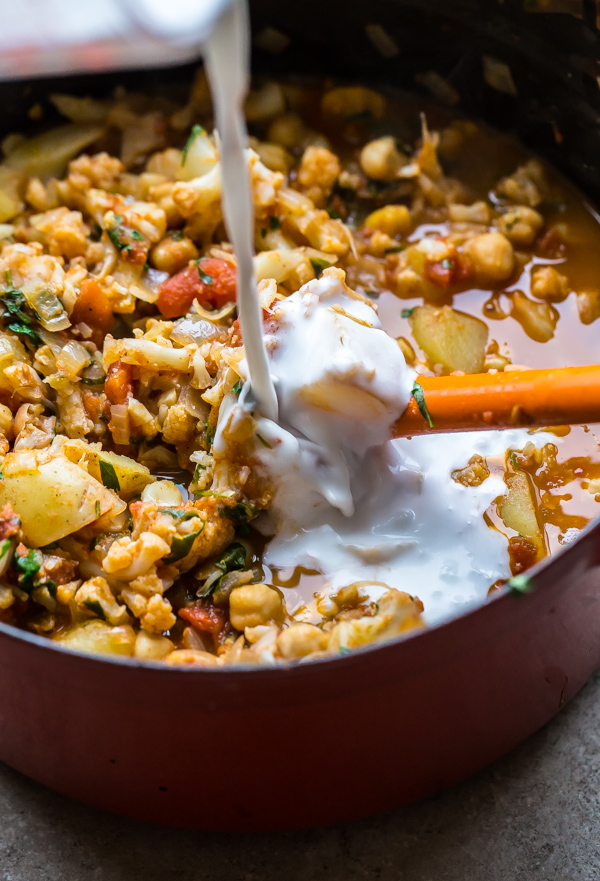 We're ending the week off with a simple and vegan cauliflower curry! I still love this braised Indian chicken with chickpeas, but if you want a vegan vegetable curry, this dish is for you. Similarly to the chicken recipe, this dish is very weeknight friendly and makes great leftovers.
Many of you request more vegetarian recipes on the blog and I'm more than happy to oblige, because I happen to make vegetarian recipes throughout the week! They sort of outnumber the non-vegetarian ones now that I think about it.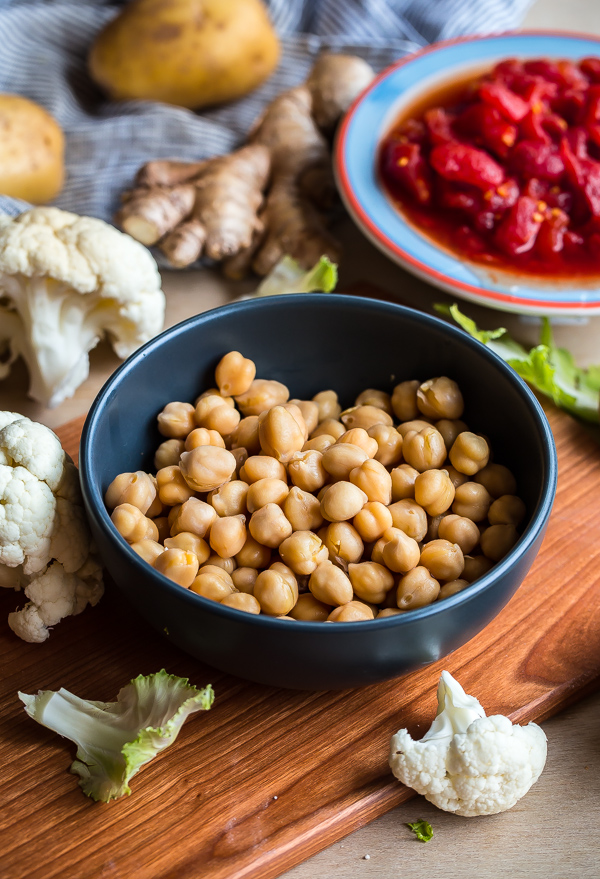 If the title of the recipe is any indicator, this vegetarian curry just happens to be vegan as well! Oh, and gluten-free! Convenient, huh?
I'm already professed my love for gluten on this site many times (um, pasta), but I love having a recipe on hand for times when I need to serve something that is a little more dietary-restriction friendly.
Plus, labels mean nothing to me. Good food is good food. Period.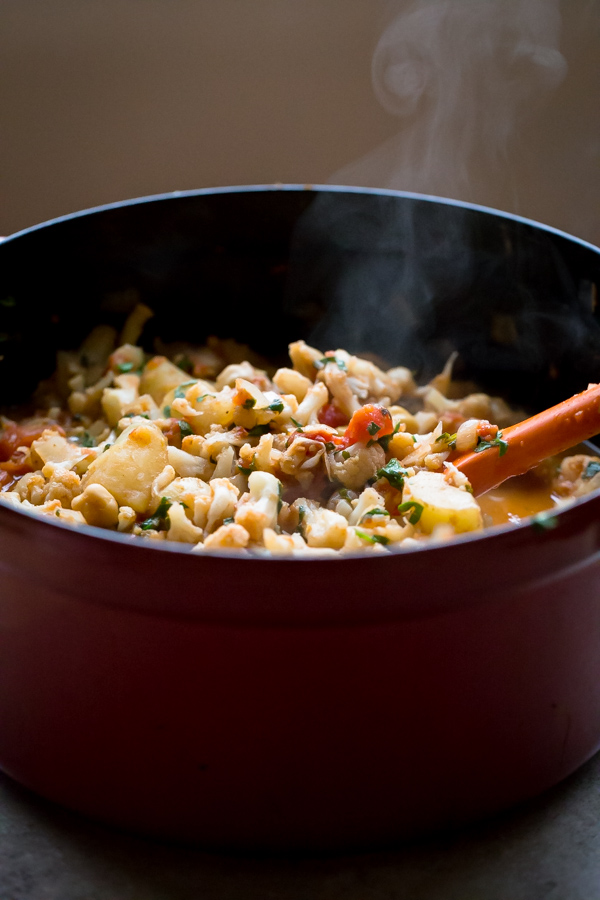 This cauliflower, potato, and chickpea curry is an adaptation from one of my favorite, relatively new-ish cookbooks, River Cottage Veg by Hugh Fearnley-Whittingstall.
If you're looking for vegetarian recipe inspiration, I highly encourage you to check out this cookbook! It is filled with tons (200) creative, and innovative vegetarian recipes. Main courses, desserts, appetizers, soups, etc.! Plus, it just happens to be a really beautiful book filled with gorgeously styling photographs, if that is your thing.
It is one of my most highly used cookbooks for sure.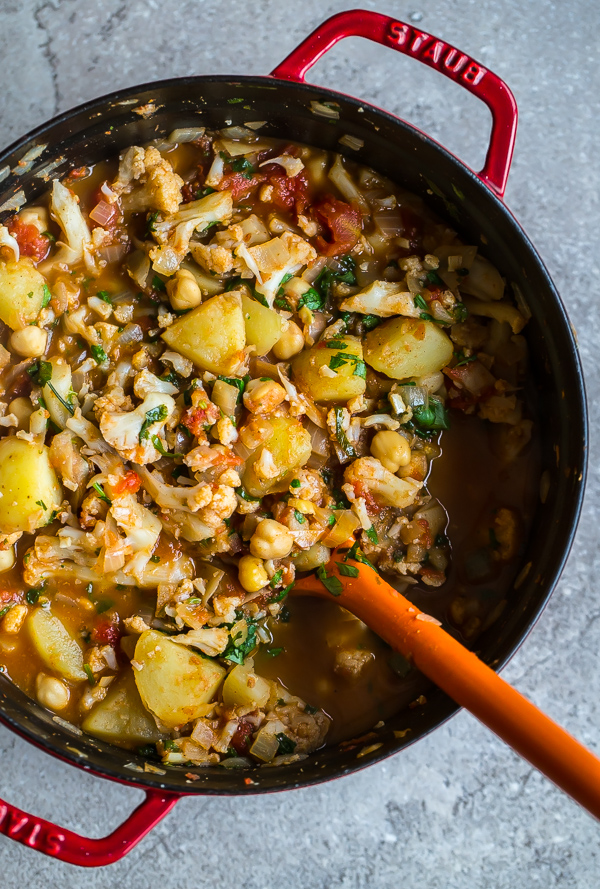 I ended up taking several creative liberties with this recipe. Inspired by a traditional Indian cauliflower dish, aloo gobi, I decided to add potatoes to the mix. It makes it a bit heartier and filling, plus the technique I used to incorporate them requires no additional steps. Yay!
I also chose to finish the curry off with light coconut milk. I know, I know…my curry muse, aloo gobi, was totally lost at that point, but I totally love the stuff.
It just makes the dish a bit creamier and indulgent without being overly rich or heavy. My biggest cooking tip for this recipe is to not be afraid of salt. This dish contains two of the most naturally bland (yet tasty) vegetables/starches to have ever walked this earth–plain cauliflower and potatoes. They beg to be heavily seasoned!
If the dish tastes flat, it is most likely due to the fact that you haven't added enough salt. Don't be afraid of the stuff!