Zucchini Cardamom Bundt Cake with Lemon Glaze
Zucchini Cardamom Bundt Cake made with freshly grated zucchini, whole-fat ricotta cheese, and topped with a tart lemon-cardamom glaze.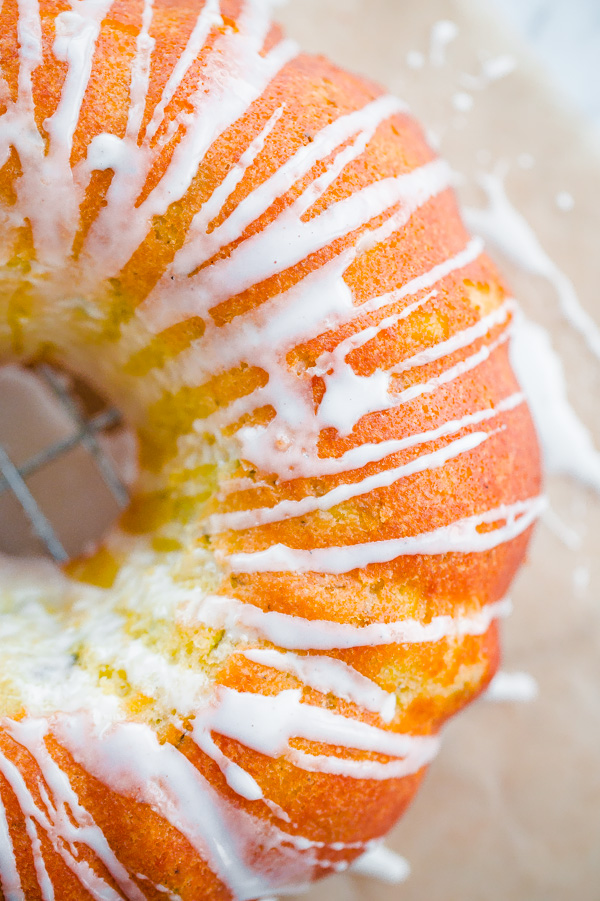 This is my first zucchini blog cake! How is that even possible? I feel like the internet is basically at capacity when it comes to zucchini cakes, breads, and muffins, and here I am, adding another one to the mix. If any more of them get added to the mix, it will explode or something.
BUT! There's room for one more, right? This one is a little different because 1) it's a bundt cake, 2) cardamom–basically my favorite baking spice ever–is involved, 3) it is actually a zucchini cardamom ricotta bundt cake.
All sorts of good things are happening here.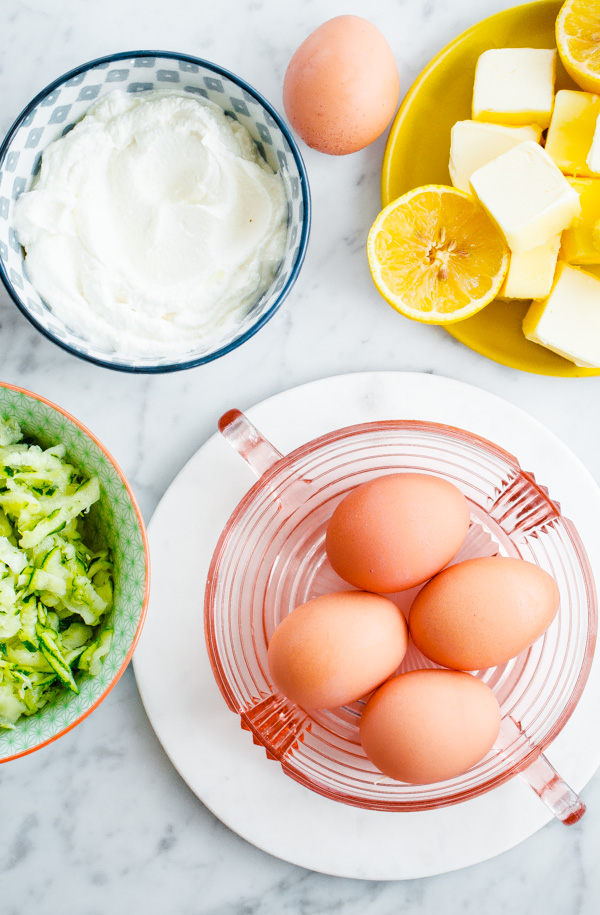 If you've been watching me make a fool of myself on Snapchat these last few weeks (my username is @blogoverthyme), you might have already gotten a sneak peek of today's cake.
You might have also watched me freak out at the following kitchen hack discovery: you can store a glazed bundt cake in a salad spinner. It sounds a little crazy, but remove that basket thing and you have yourself a perfectly proportioned bundt cake holder. I shared the video on my Facebook page.
One of my better moments in life.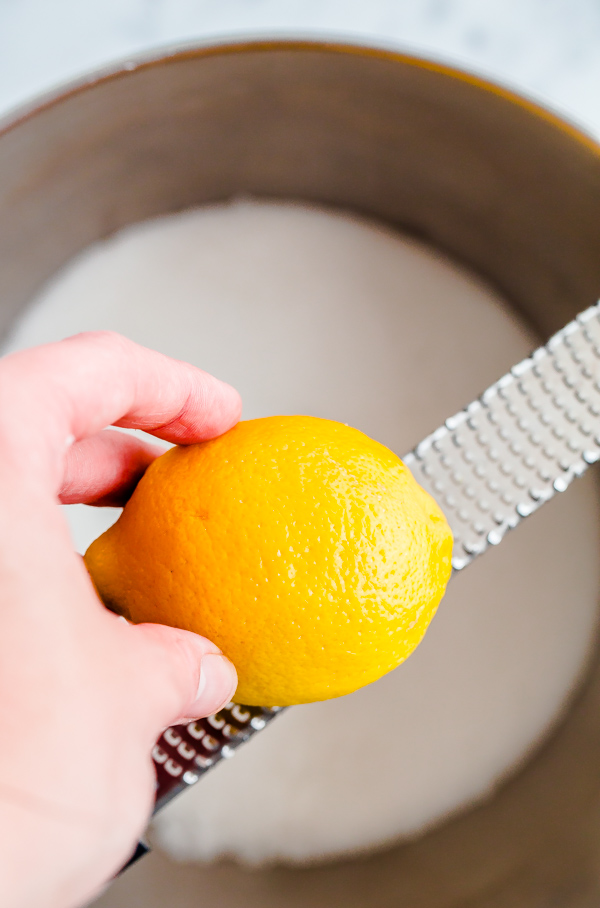 Let's get back to this zucchini cardamom bundt cake though. It was actually inspired by this lemon yogurt pound cake that I shared many months ago.
The original lemon yogurt cake was lightly adapted from The Cabot Creamery Cookbook and it remains one of my favorite bundt cake recipes to this day. My dad actually made it for my mom for her birthday and so forth. It's easy to prepare, comes out great every time, and is quite addictive.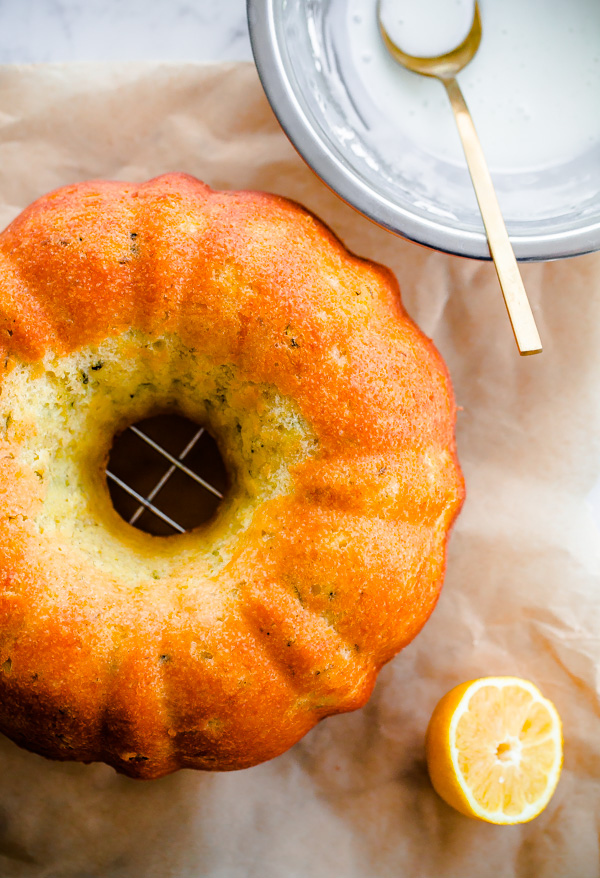 For today's recipe, I made a few big changes. I used whole-fat ricotta instead of whole-fat Greek yogurt (which helped lighten the texture of the cake just a bit) and I added freshly grated zucchini, as well as ground cardamom to the cake, as well as the lemon glaze.
Side Note: If you're ever baking with grated zucchini, make sure to squeeze out all of the excess moisture from the grated zucchini. My favorite way to do this is to place the grated zucchini in a clean (old) dish towel, twist it into a ball, and squeeze out the zucchini over the sink.
I loved everything about the cake, but the cardamom stole the show for me. If you're a cardamom fan, you'll love this! If you've never tried cardamom, buy a container of it (it's expensive, but it will last a long time and it is a game-changer!) and get baking. Oh, and don't forget the salad spinner storage tip. Totally works.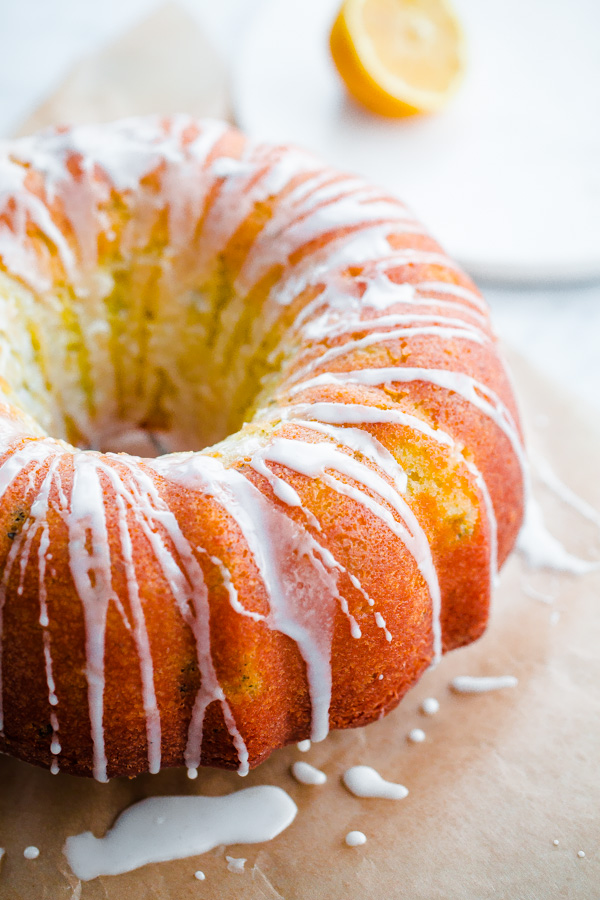 This post contains a few Amazon affiliate links. Thank you for your support!