12 Creative and Hearty Fall Salads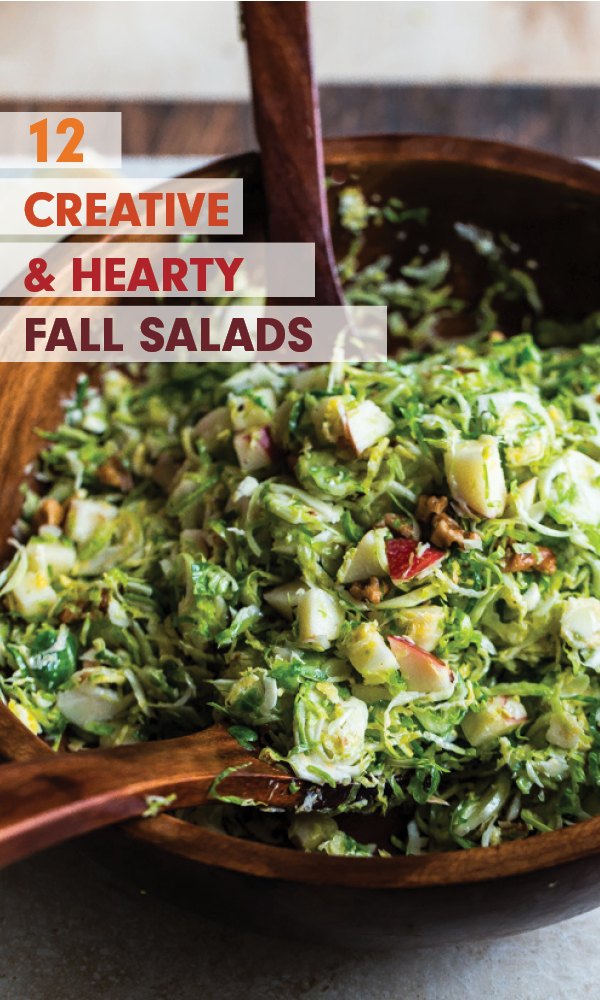 Because we can't just live off pumpkin ice cream drumsticks, right? I'm always looking for new and creative salad ideas, and the following recipes fit the bill (and have a fun, fall twist!).
Creative, hearty, and full of texture! And maybe a little bit of cheese for good measure!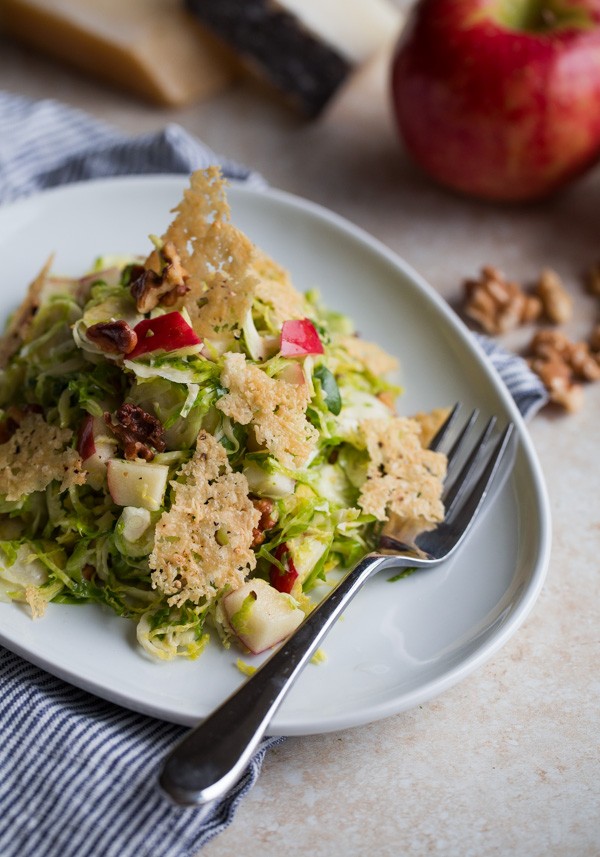 Brussels Sprouts Salad with Apple, Walnuts, and Parmesan-Pecorino Crisps – if it were up to me, all salads would include crispy cheese.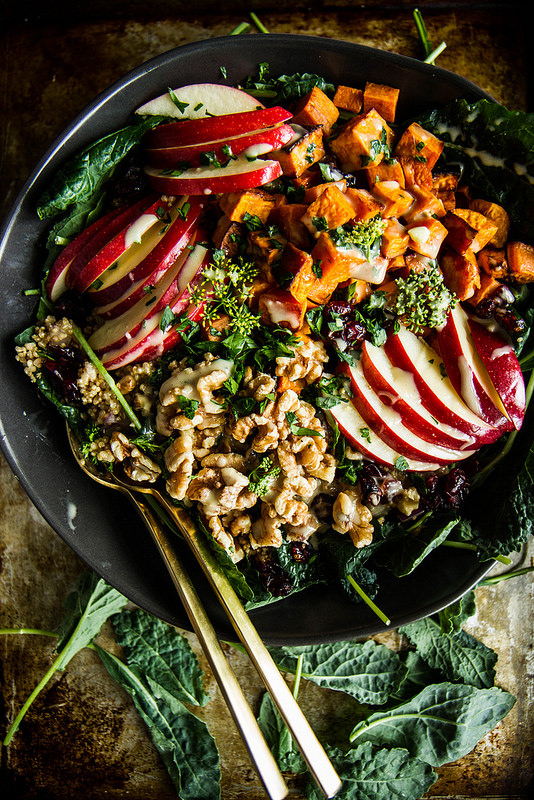 Spiced Apple Cider and Sweet Potato Quinoa Bowl (via Heather Christo) – have you ever seen a more beautiful fall salad? Nope.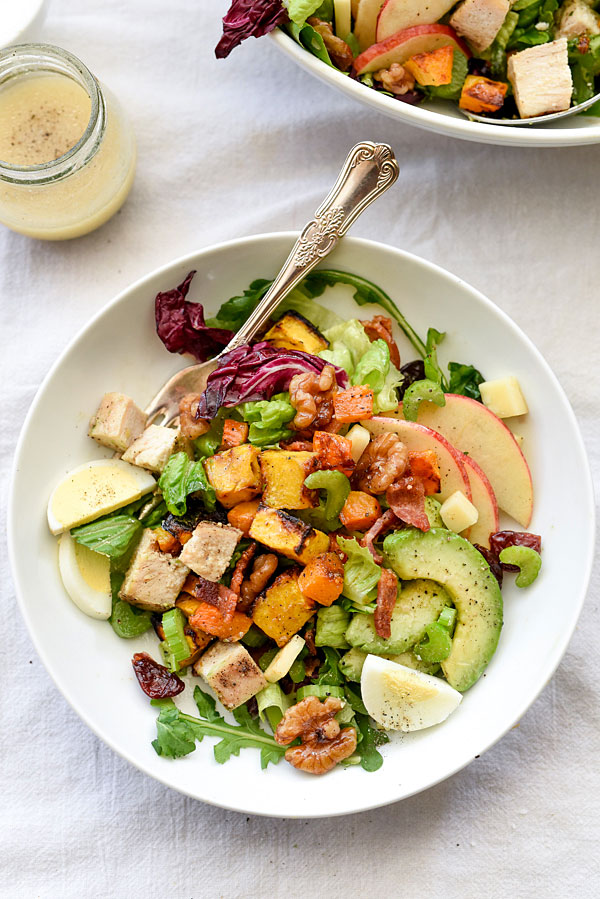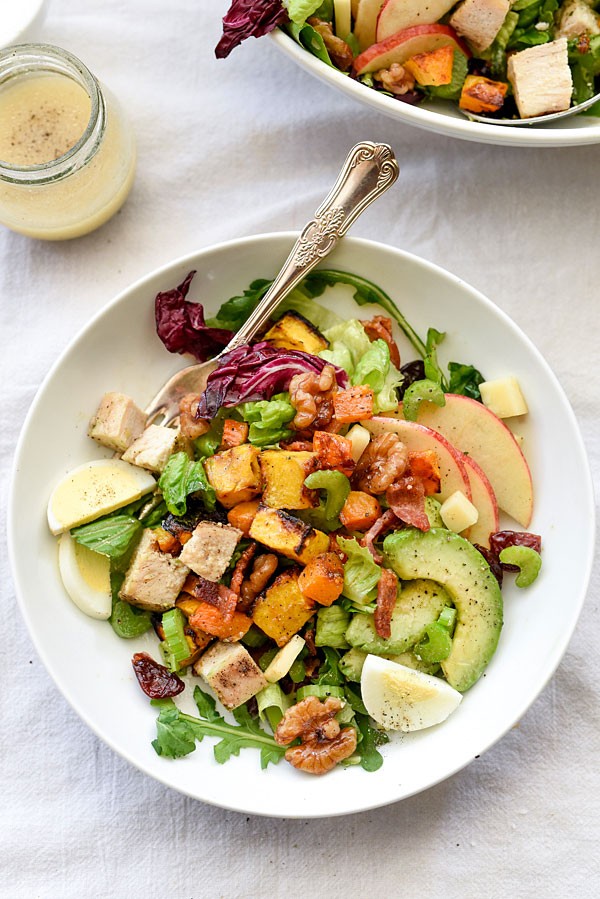 Autumn Cobb Salad (via Foodie Crush) – does anyone else think that this looks infinitely better than a normal cobb salad?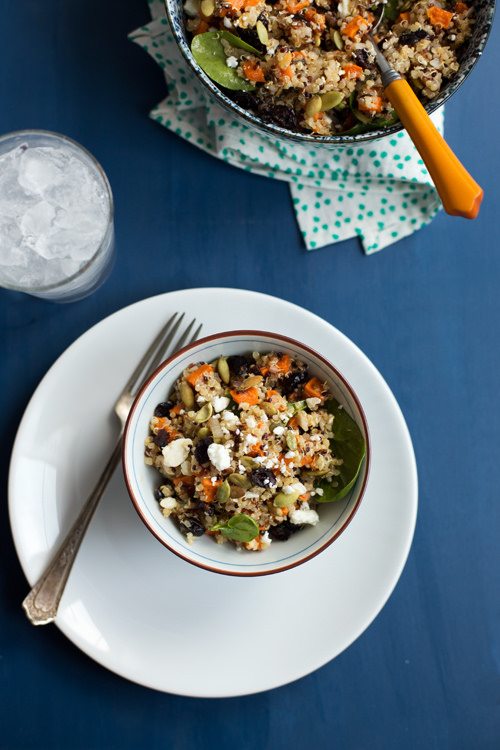 Sweet Potato and Quinoa Salad (via Hungry Girl Por Vida) – once again proving that any salad that contains feta wins at life.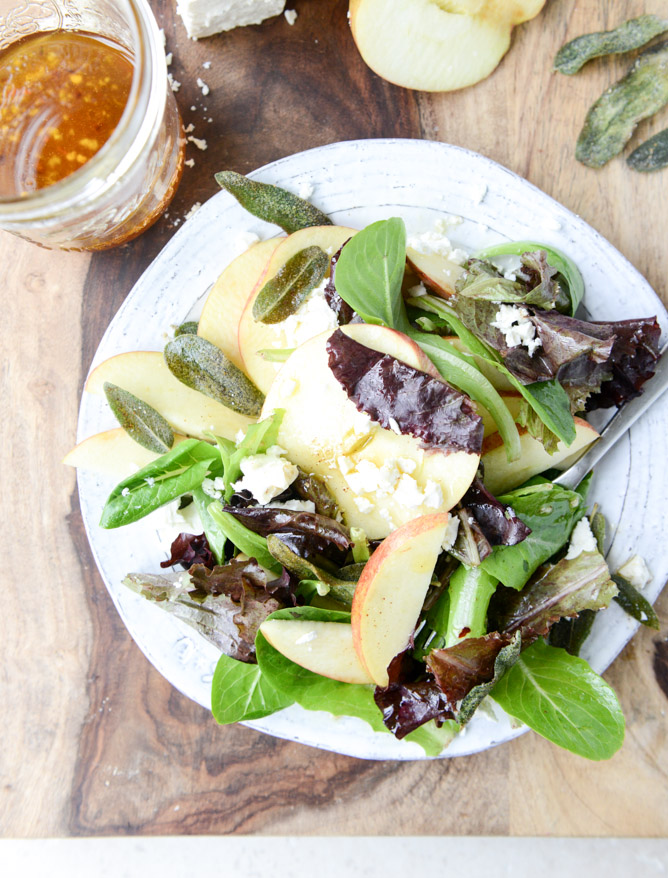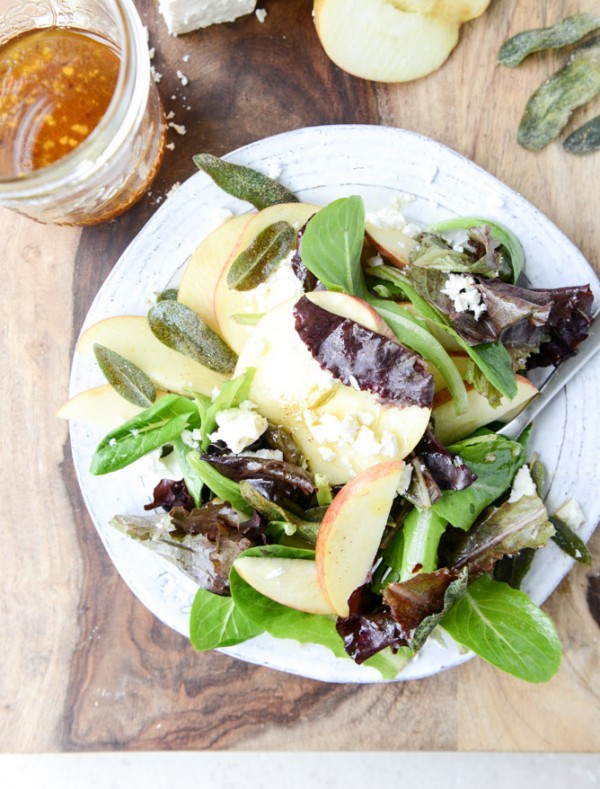 Honeycrisp Salad with Crispy Sage and Maple Vinaigrette (via How Sweet Eats) – are you adding sage to everything that comes out of your kitchen right now? Because you should be.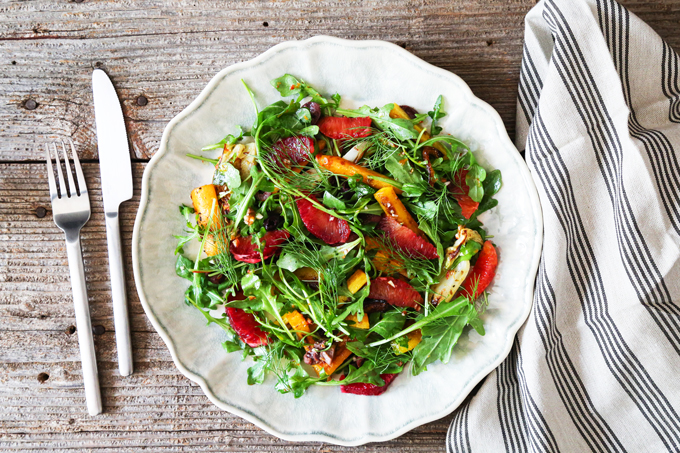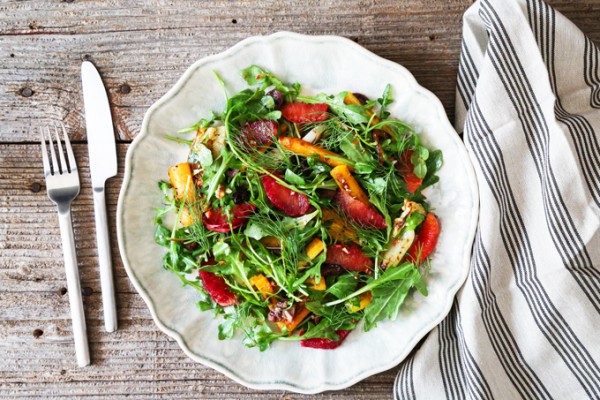 Roasted Carrot, Fennel, and Blood Orange Salad (via Kitchen Konfidence) – if you haven't roasted fennel before, do it immediately! So tasty.
Brussels Sprouts Salad with Hazelnuts, Parmesan, and Pomegranate-Molasses Vinaigrette – I promise, this salad is much tastier than it looks!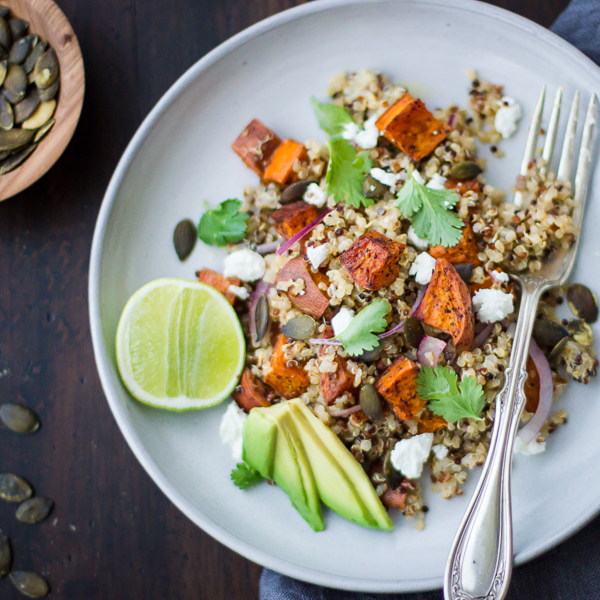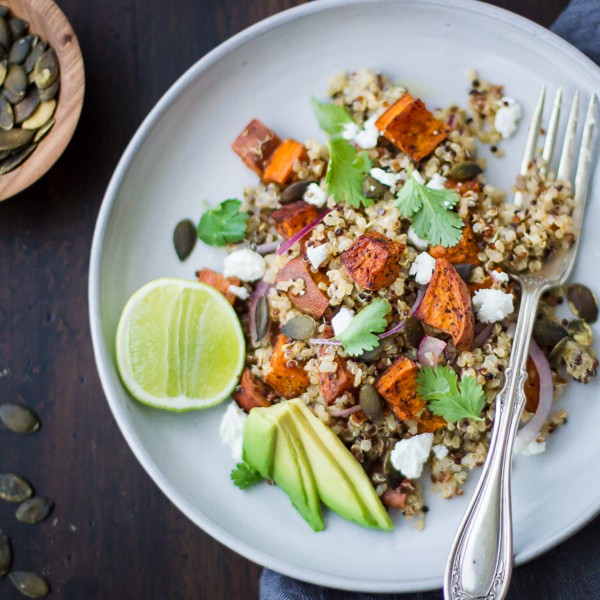 Roasted Sweet Potato and Quinoa Salad with Chile and Lime (via Bojon Gourmet) – sweet and spicy!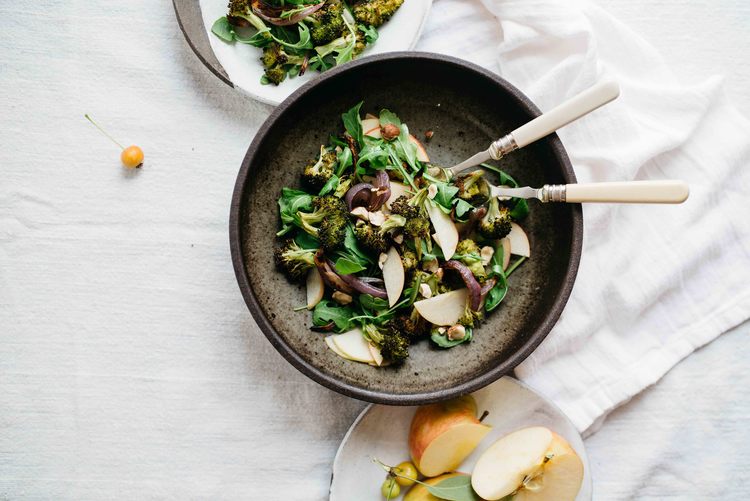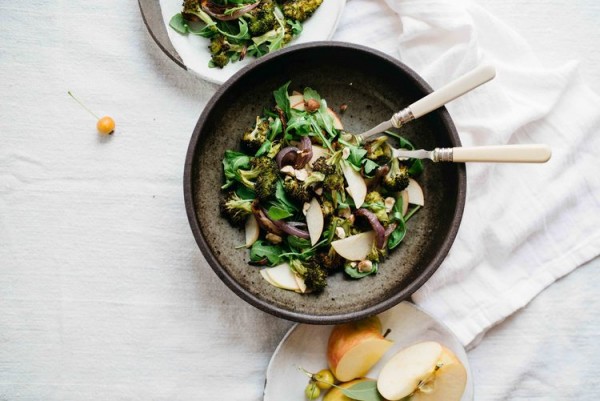 Charred Broccoli and Red Onions with Shaved Apples and Arugula (via Dolly and Oatmeal) – you had me at 'charred broccoli'.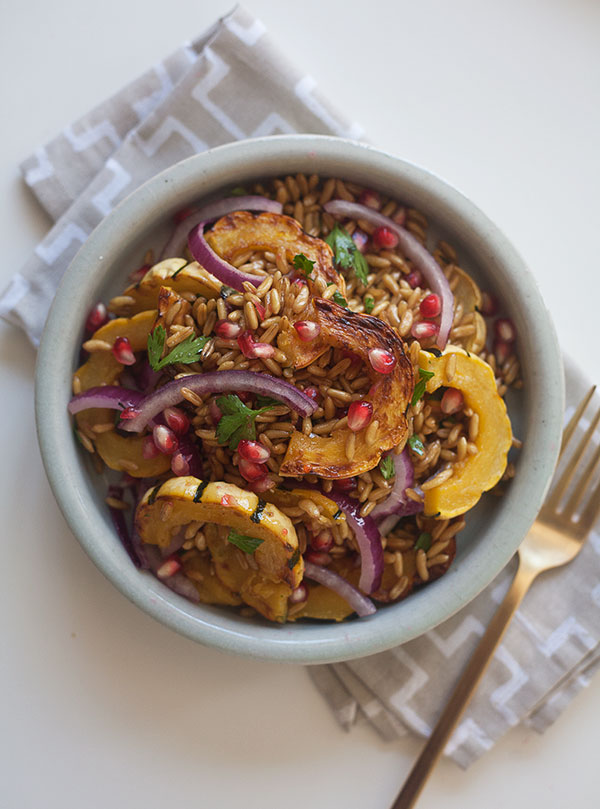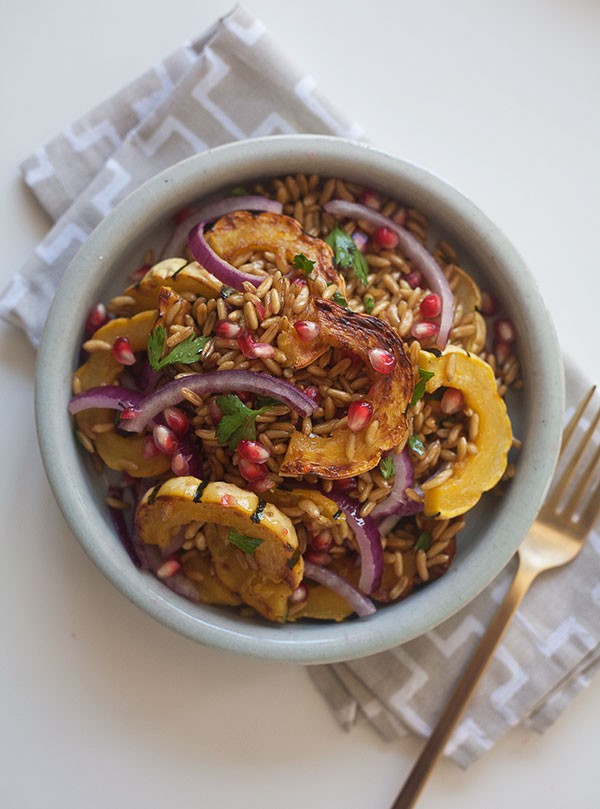 Farro Salad with Delicata Squash and Pomegranates (via A Cozy Kitchen) – if you've never tried delicata squash before, pick one up at the store! You don't even need to peel them.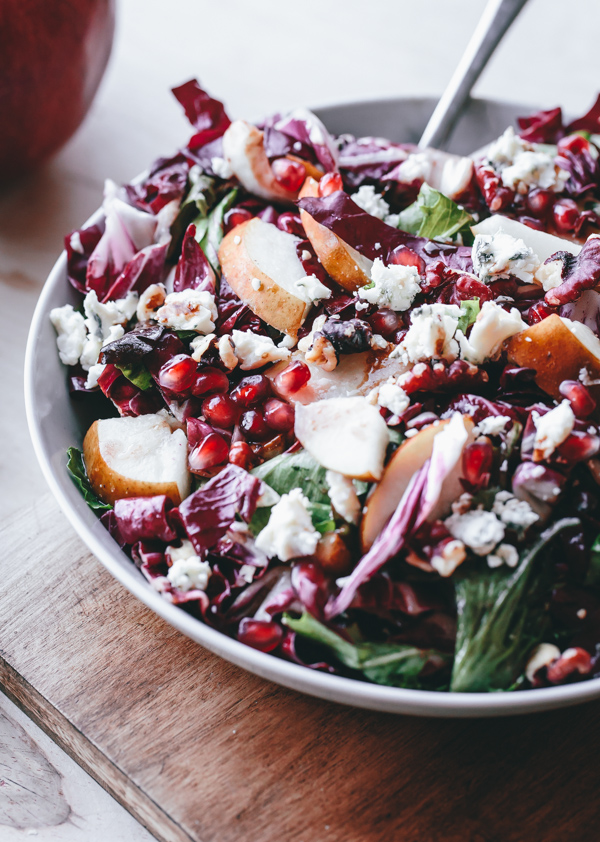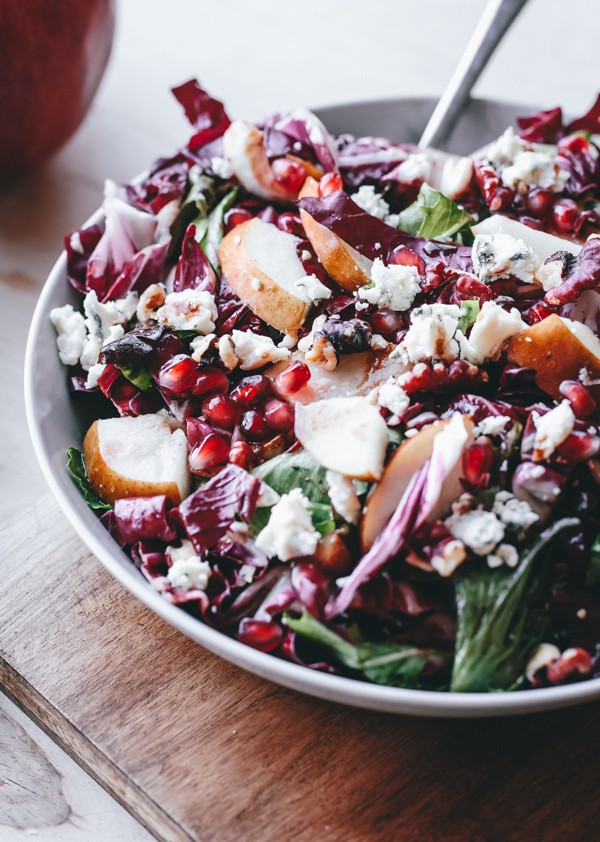 Radicchio, Pear, Gorgonzola, Pomegranate, and Walnut Salad – a mouthful, literally and figuratively!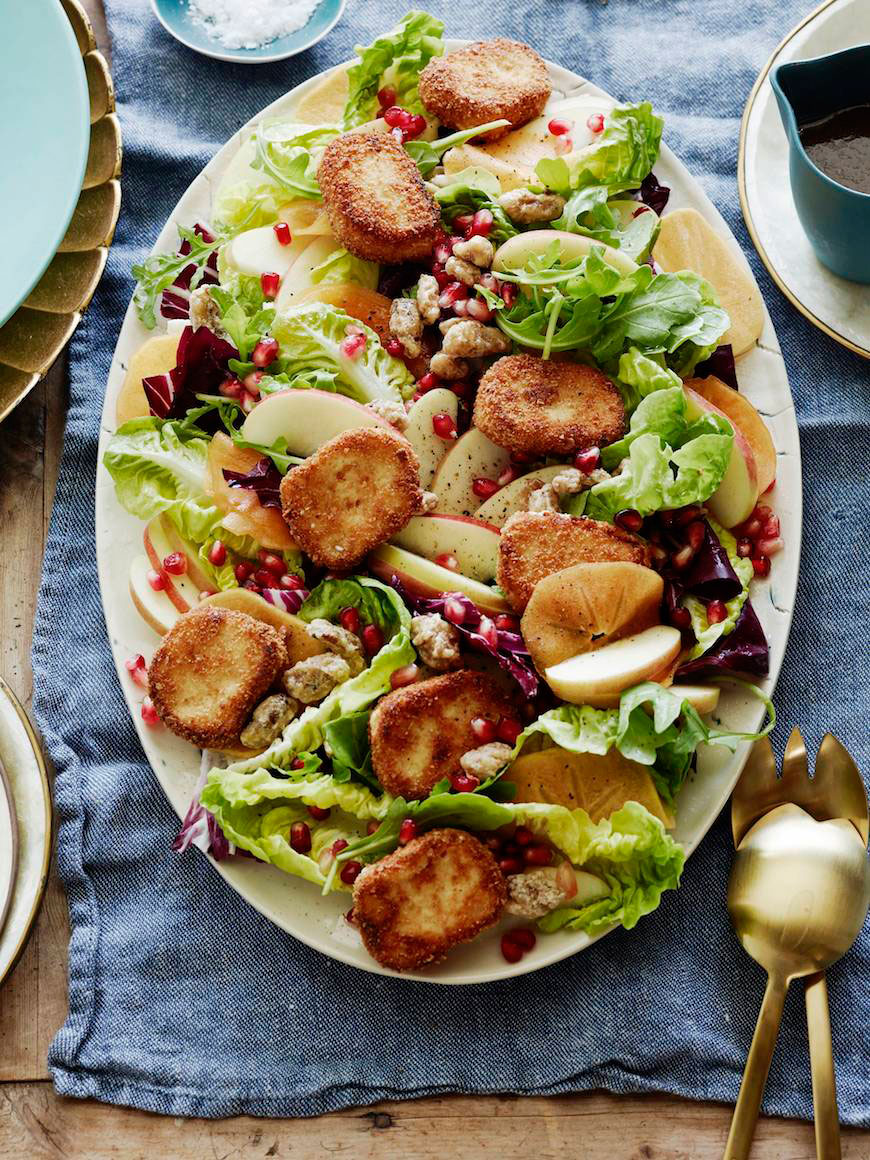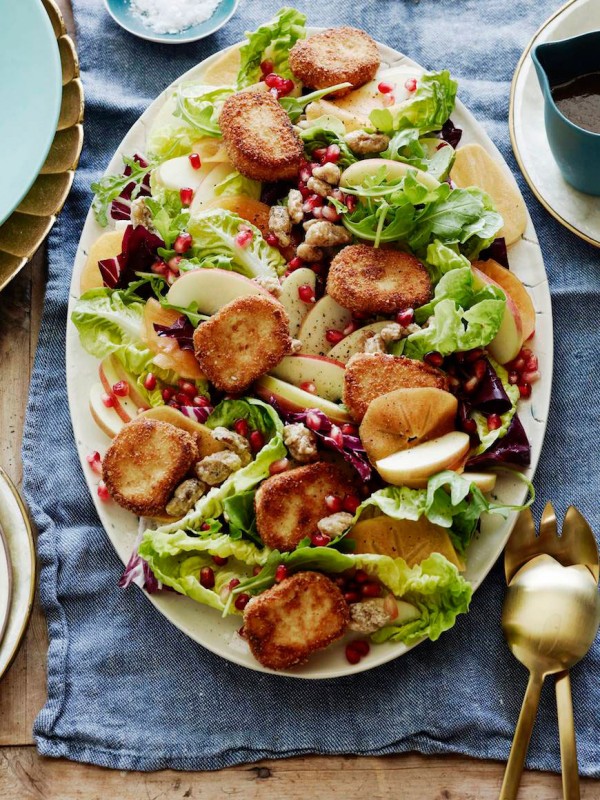 Fall Farmers Market Salad (via What's Gaby Cooking) – yep, more crispy cheese, this time in the form of goat cheese!
For more salad inspiration, visit my recipe page!
This post contains affiliate links, which means that I make a small commission off items you purchase at no additional cost to you. Please read my
privacy policy
for more information.