Chocolate Peppermint Marshmallows
Homemade fluffy chocolate dipped peppermint marshmallows are dusted with crushed candy canes. Add to a mug of steaming hot chocolate, box them up and give them to friends, or just eat them on their own!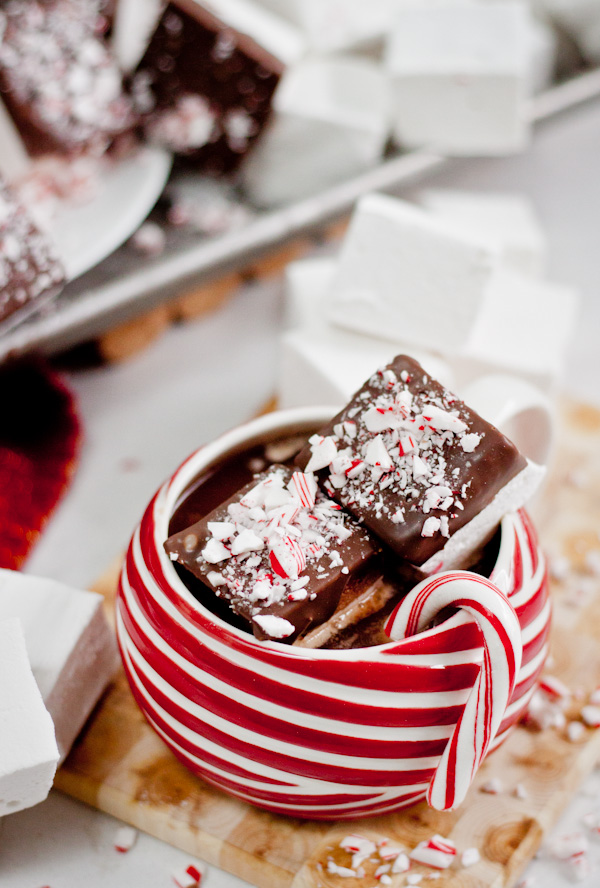 Merry Christmas Eve!  Today's post will probably be my last this week, so I sort of felt like I should go out with a bang.  Plus, my mom gave me these holiday mugs two weeks ago and I couldn't bear the thought of not sharing them on the blog.
They're practically begging to be filled with steaming hot cocoa and topped with homemade chocolate dipped peppermint marshmallows.  Right?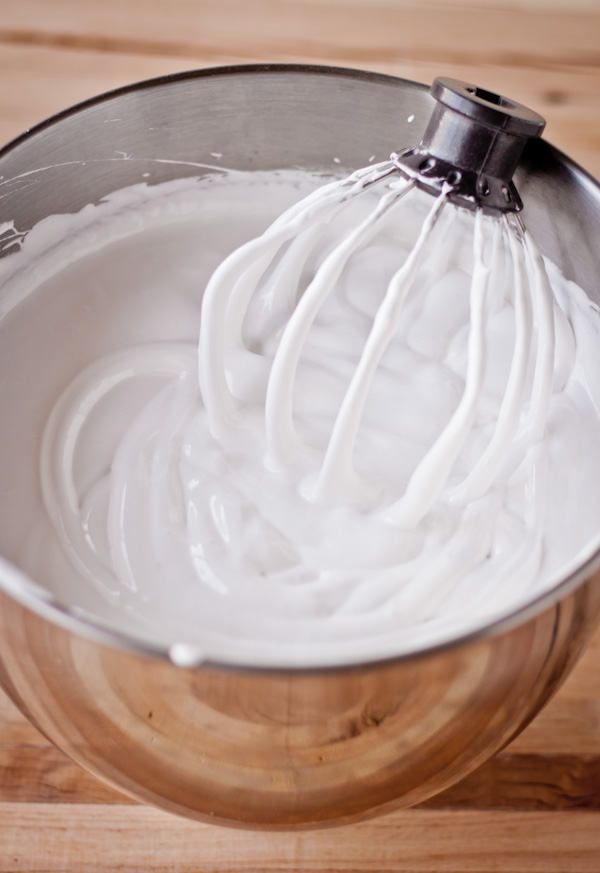 Despite having never made an appearance on the blog, I've actually made quite a few batches of marshmallows in my life.
When I was working in the restaurant, we would regularly make passionfruit marshmallows as complimentary petit fours to go along with the check at the end of the meal.  On one particularly slow night, I remember just standing there and day dreaming about marshmallow flavors.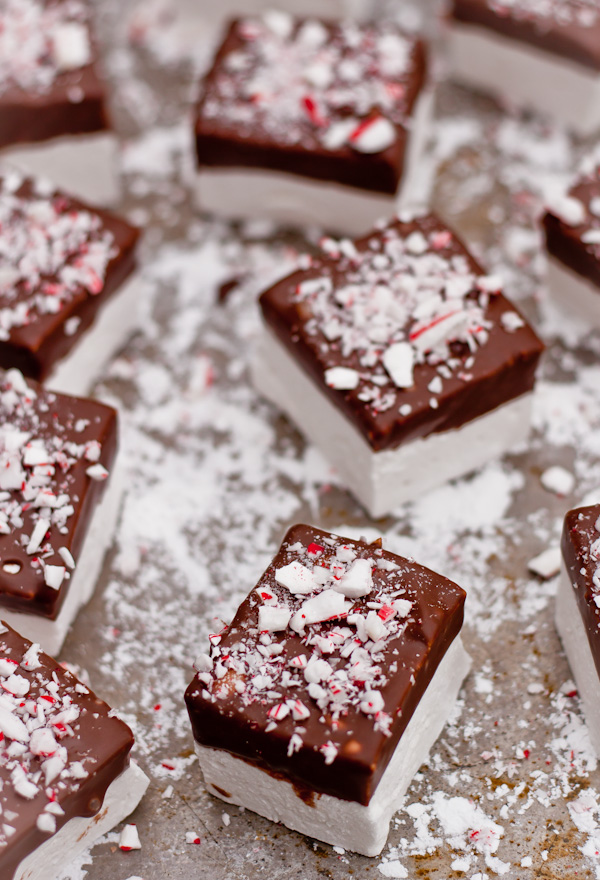 The possibilities truly are endless.  The standard water (with added gelatin) can easily be swapped out with various fruit juices or purees.  You can even choose to forgo powdered sugar and roll them in flavored granulated sugar, dried coconut flakes, etc, etc.
Despite being kind of a messy affair (there is nothing quite as sticky as homemade marshmallow fluff–it literally gets on everything!), homemade marshmallows are very simple to make.
The trickiest part to this recipe is boiling the sugar, corn syrup, and water mixture, to 238 degrees Fahrenheit, as it does require a candy thermometer and a watchful eye.  However, the rest is extremely straight-forward.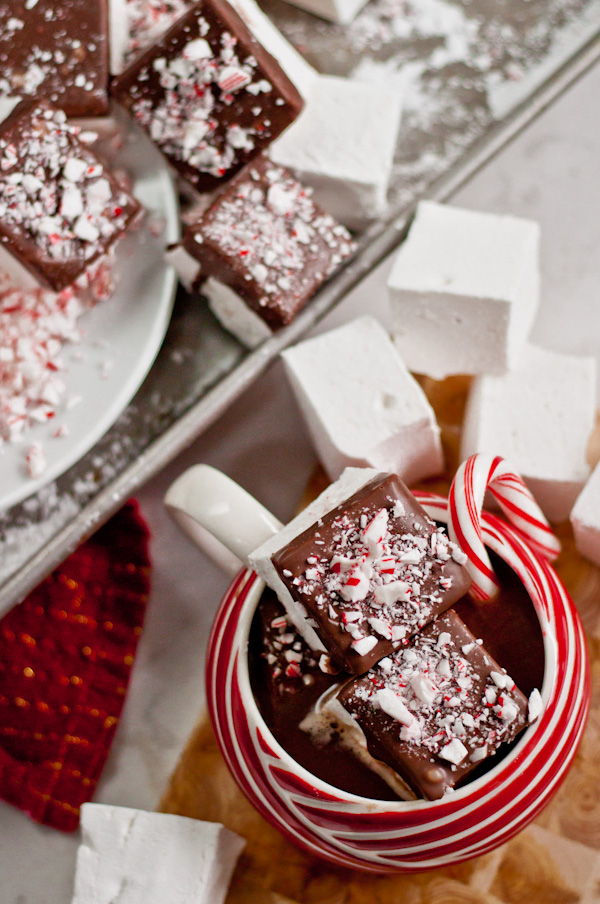 As the name suggests, these marshmallows are flavored slightly with a small amount of peppermint extract, before being allowed to set completely in a large baking pan.  The next step involves un-molding and cutting them into large squares, dipping them halfway into melted glazing chocolate, and generously dusting them with crushed candy cane pieces.
Although they are delicious plain, these marshmallows are the perfect accompaniment to homemade hot cocoa–as the extra chocolate layer and candy cane pieces melt alongside the creamy marshmallow, to produce the perfect drink for the holiday season.
I mean, does it get better than this?