Day 26: Thai Day!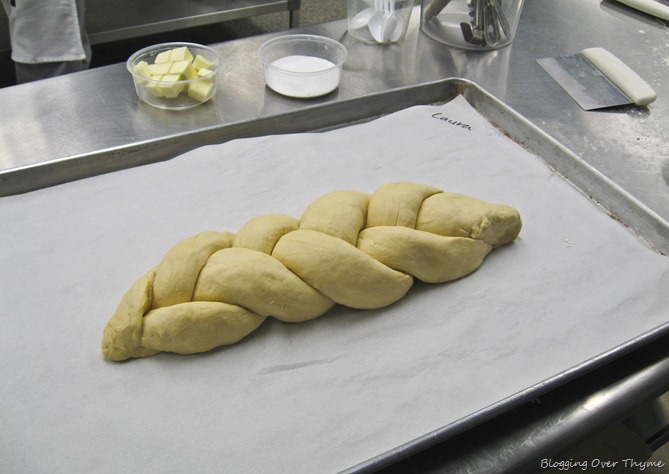 Thursday's class was a lot of fun and something we all have been looking forward to since starting the program.  It was officially Thai Day—a special tradition that each Phase I class gets to experience.  The entire day's menu was filled with traditional Thai foods, taught to us by Chef Somchet.  We also made chocolate chip cookies (obviously not Thai—although Chef Somchet did say that one year she accidentally put in soy sauce instead of vanilla extract when demonstrating)….just because.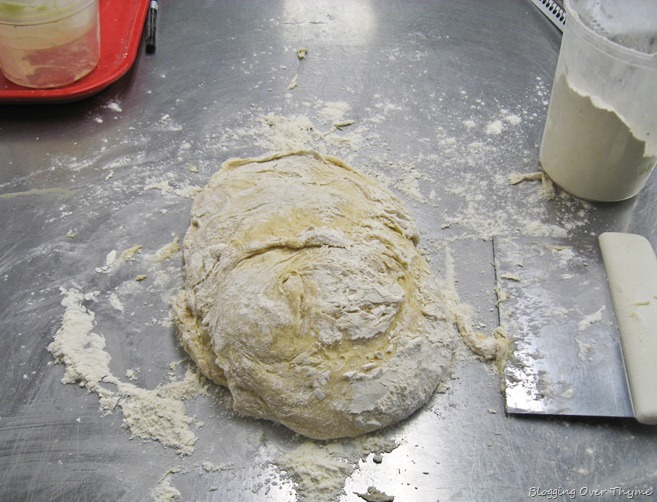 Before we even got into the classroom to start lecture, we actually finished putting together our Challah Bread—which we had started the day prior. Challah bread, which is similar to Brioche, is an egg bread that contains sugar and butter. It makes excellent French toast, bread pudding, and lots of other things.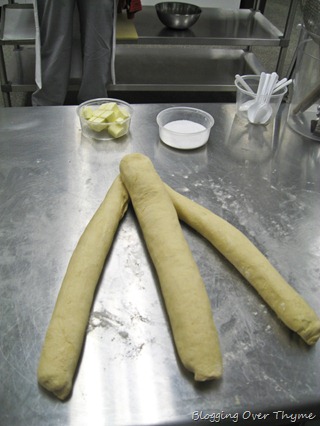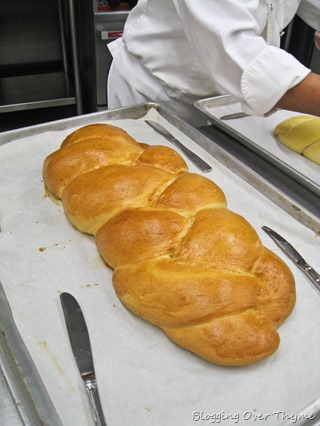 The best part of the day?? I got to take this massive loaf home with me!  It seriously is the size of a small child and barely fit into my notebook bag.  French Toast is definitely in my future…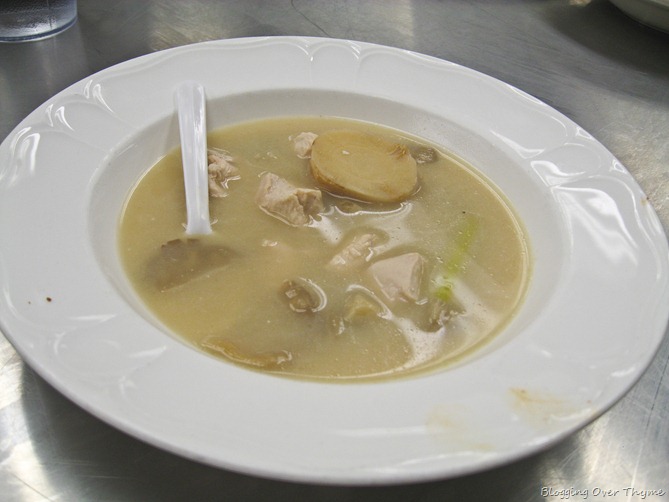 Our dishes for the day included Pad Thai (which contained tofu & shrimp), pork satay with peanut sauce, chicken coconut soup (Tom Kao Gai), and a cucumber salad.  The highlight, in my opinion, was the soup, which we all got small bowls of during demonstration and gobbled down at 8:00 am.
It was the perfect definition of Asian food blending spicy, sweet, sour, acid, and salt flavors together.  It is actually a very simple dish to make, but must be made right at the last minute, like most Asian dishes, to best flavor. It really doesn't look all that great, but it was very good.  Ingredients included galanga (similar to ginger), lemon grass, oyster mushrooms, coconut milk, fish sauce, thai chili, lime juice, and lots of other things.
I was also excited to learn how to make Pad Thai.  As Chef Somchet says, Pad Thai should really be served according to the customer's palate.  Therefore, change the amount of spiciness, sweetness, and acid level depending on what the person likes.  It should also not be oily or too sweet, like many you find in restaurants nowadays.
To go along with our other dishes, we also served Pork Satay with Peanut Sauce and a cucumber salad (combination of cucumbers and shallots marinated in lime juice, sugar, salt, fish sauce, rice wine vinegar, and a bit of diced chili).  We started marinating our pork the previous day to improve the flavor. I wasn't in love with this…and would have preferred chicken. Win some, lose some.  Everything was served buffet style, which was a fun change of pace and definitely made service easier.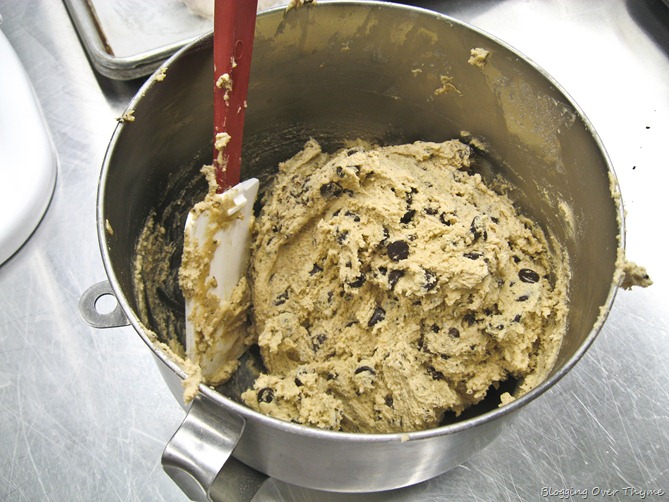 And simple (massive) chocolate chip cookies, fresh and piping hot from the oven to finish…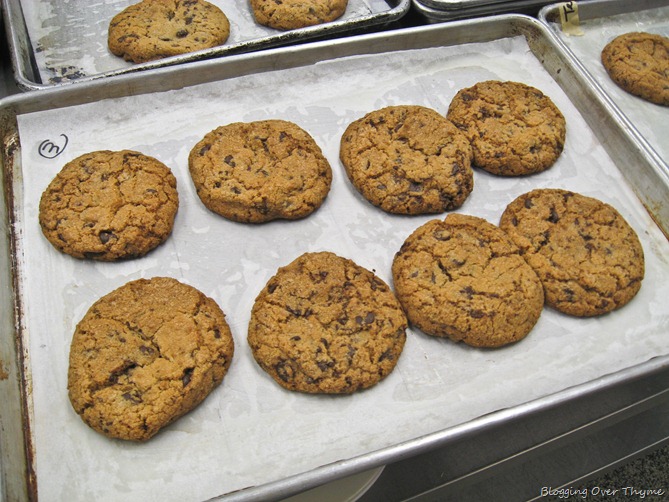 During the afternoon, we started prepping our buffet lunch for the open house, which I will be heading back to school for tomorrow morning.  We were each broken into small teams of 2-3 people and are responsible for serving and making a dish.  My group is assigned to smoken salmon canapes.  Yum! 
Hopefully I can share a few pictures of the day with you!  The rest of the weekend will be filling with studying, practicing dishes, and hopefully a bit of relaxation…
And hopefully a new recipe post for you guys!  Stay tuned…
This post contains affiliate links, which means that I make a small commission off items you purchase at no additional cost to you. Please read my
privacy policy
for more information.