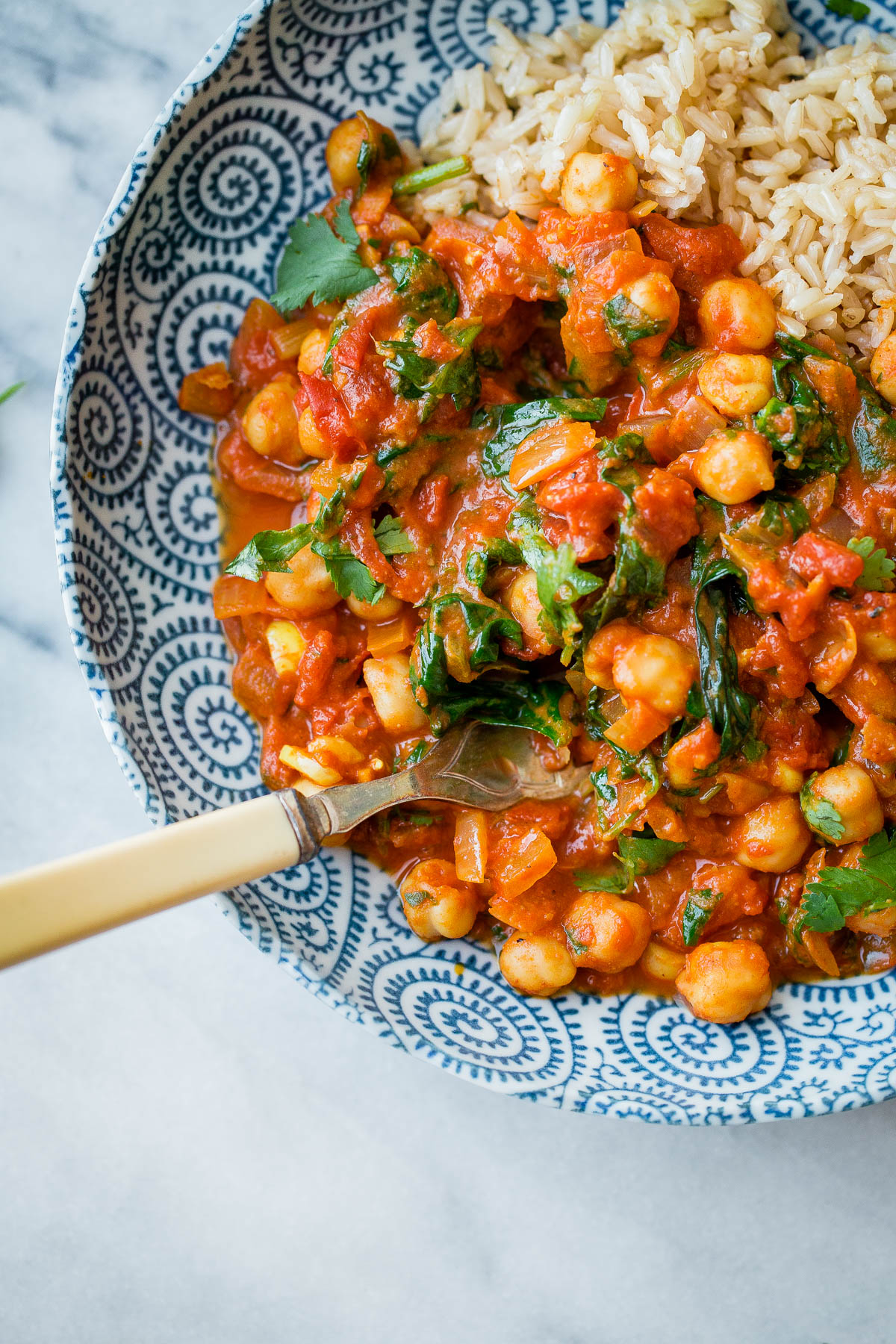 Here with an weeknight dinner recipe to add to your rotation! Everyday chickpea curry. I made a version of this all the time back in my college days.
In my junior and senior year, I lived in my first on-campus townhouse with a working kitchen. After surviving dining hall food for two years prior, I remember how excited I was for that space. The counter space was severely limited, I had to share the fridge with three other friends, and my kitchen tool arsenal was nowhere near what it is today, but that didn't stop me from cooking nearly every day of the week.
I made homemade pasta sauce (I was probably the only college student hoarding parmigiano-reggiano in my fridge!), batches of soup, quesadillas, and a handful of other simple dinners. This everyday chickpea curry was one of my regulars. It was affordable, quick to come together, nutritious, and filling. Most of the ingredients were already in my pantry too.
While I would never dare to call this an 'authentic' Indian chickpea curry by any stretch of the imagination, it was the closest thing that I could get living in my one-stoplight college town in upstate New York.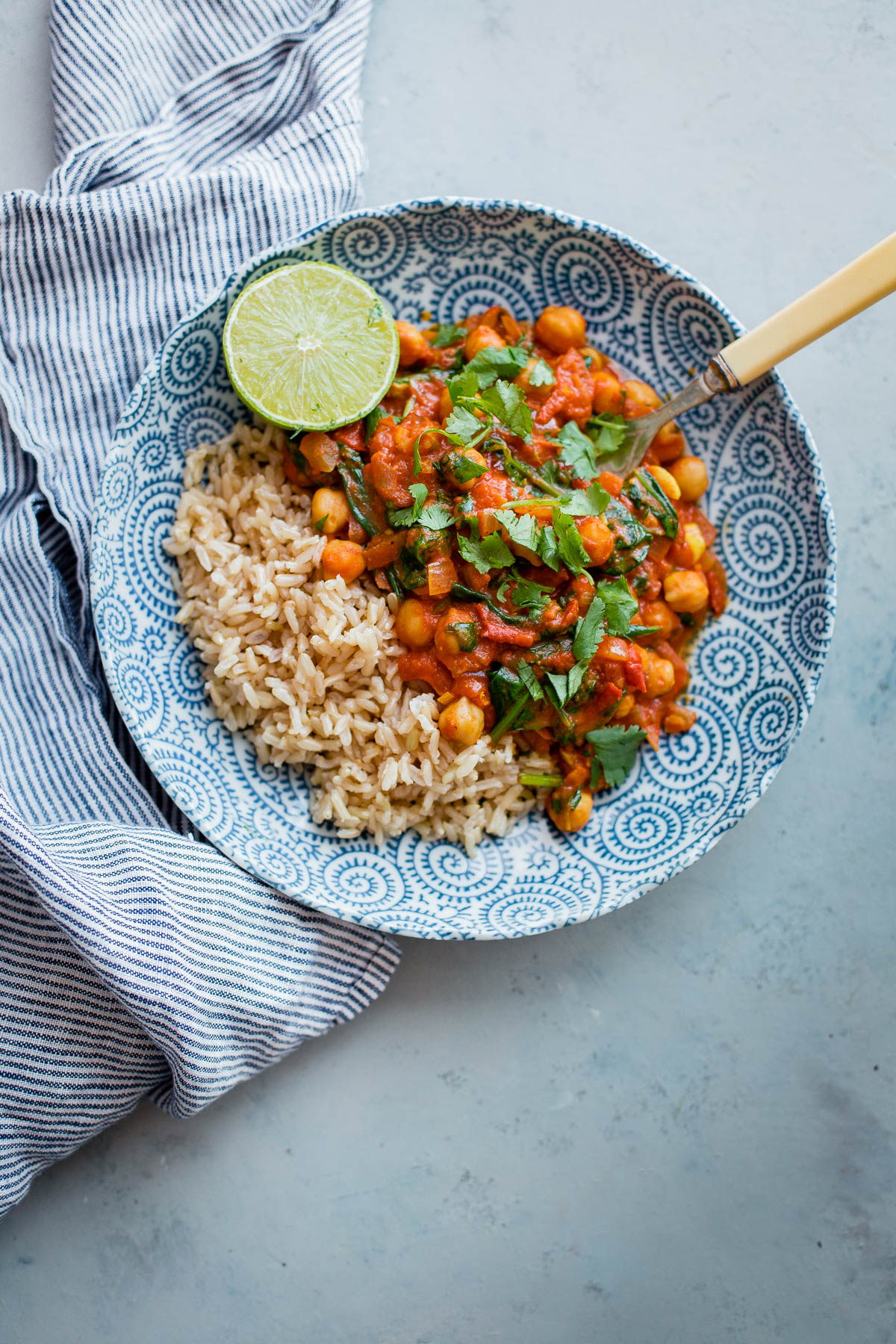 While the base of today's recipe is the same, this version is elevated with a splash of creamy coconut milk, baby spinach, lime juice, and a generous handful of chopped cilantro.
Feel free to adjust the seasonings and spices to your taste. Always start on the more conservative side, as everyone's curry powder blend will vary a bit in heat and intensity. Serve this with brown rice pilaf, a side of toasted naan, and yogurt.
It's not quite as sophisticated in flavor as this cauliflower curry or my favorite green lentil soup, but it makes a fantastic weeknight dinner when you're short on time!
[recipe]